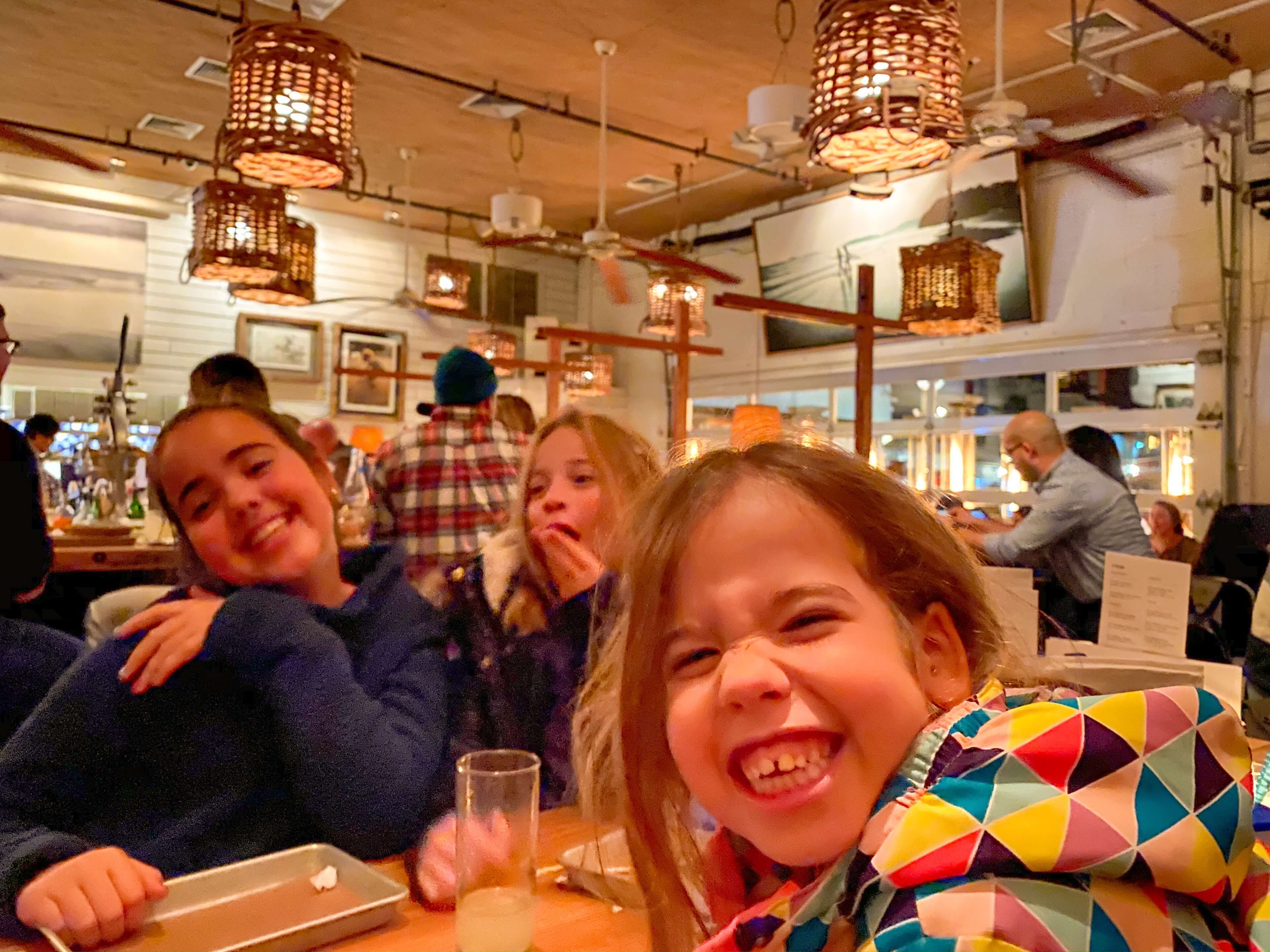 By now you've probably seen the popular #bartacolife hashtag leave its mark on Instagram. While you can't determine the quality of food by pictures alone, we were totally intrigued by the portfolio of taco pictures that have been actively gracing the 'gram.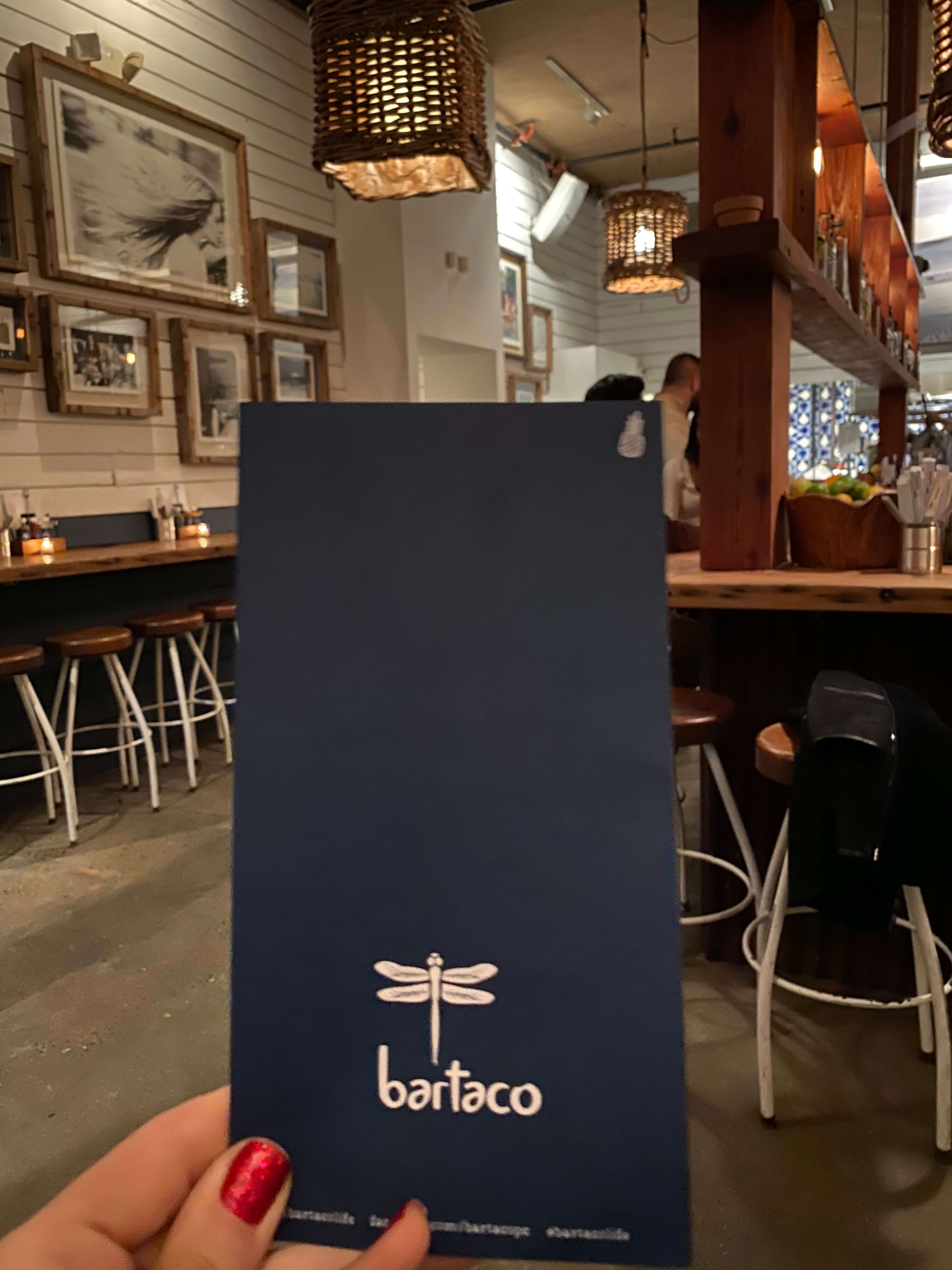 While it's typically know as a hot date night spot or night out location, we were excited to visit the Port Chester location to see what #bartacolife was really about with kids in tow.
We ventured there on the earlier side; however the restaurant and bar was already bustling and the air was filled with a lively energy. After we sat at our table, the kids were given crayons and coloring books (always appreciated!) as I looked over the menu that was organized as tacos, not tacos, rice bowls, sides, drinks, desserts and kids.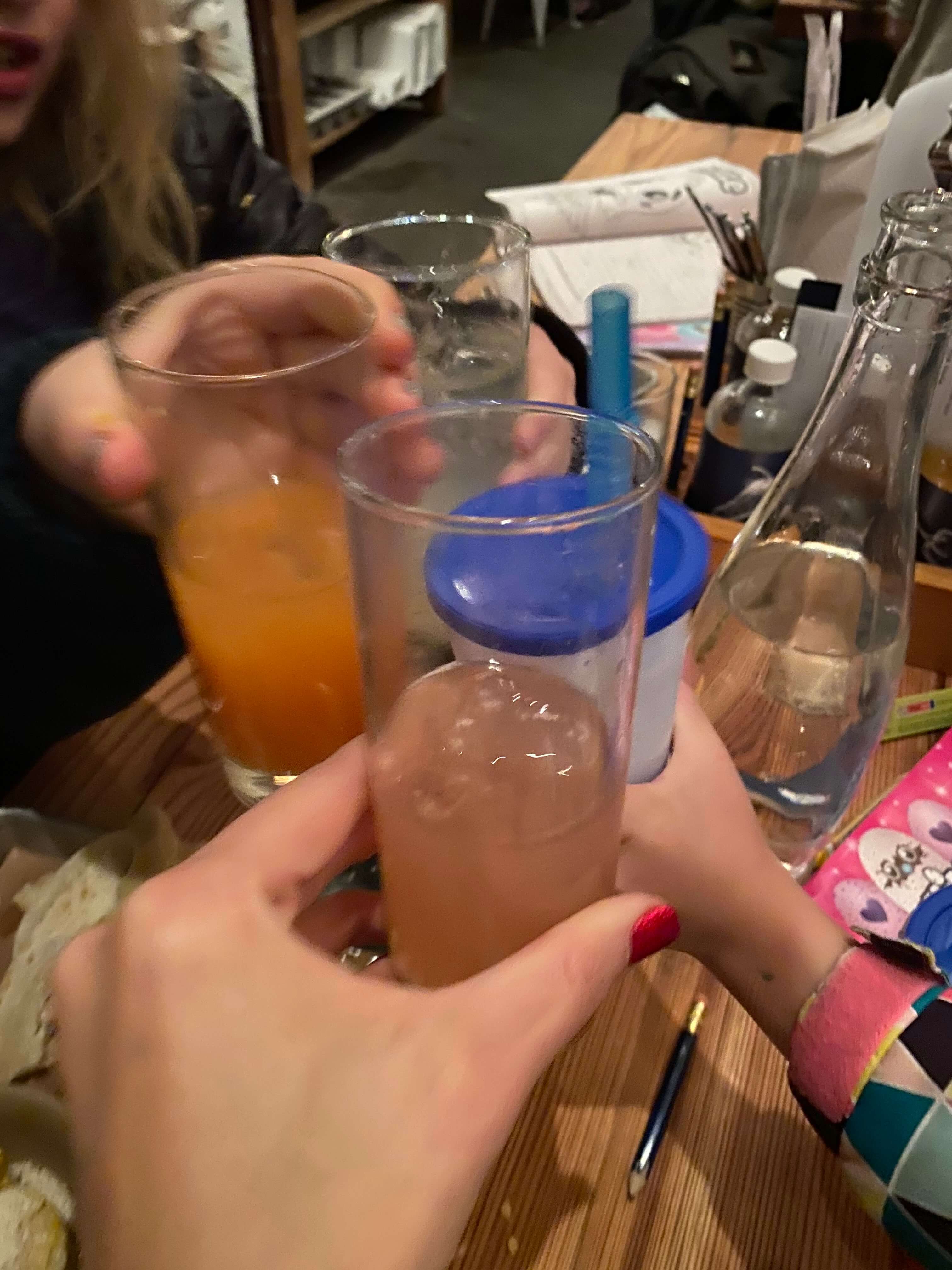 The ordering was ridiculously simple. We were given cards with all of the menu options and then had to check off what we wanted to order. Before we could figure that out, we opted for drinks with the paloma fresca for me and fresh lemonade for the kiddos. There were so many creative combinations on the cocktail menu, including a very impressive collection of tequilas to serve as the base for your margarita (or to enjoy as is).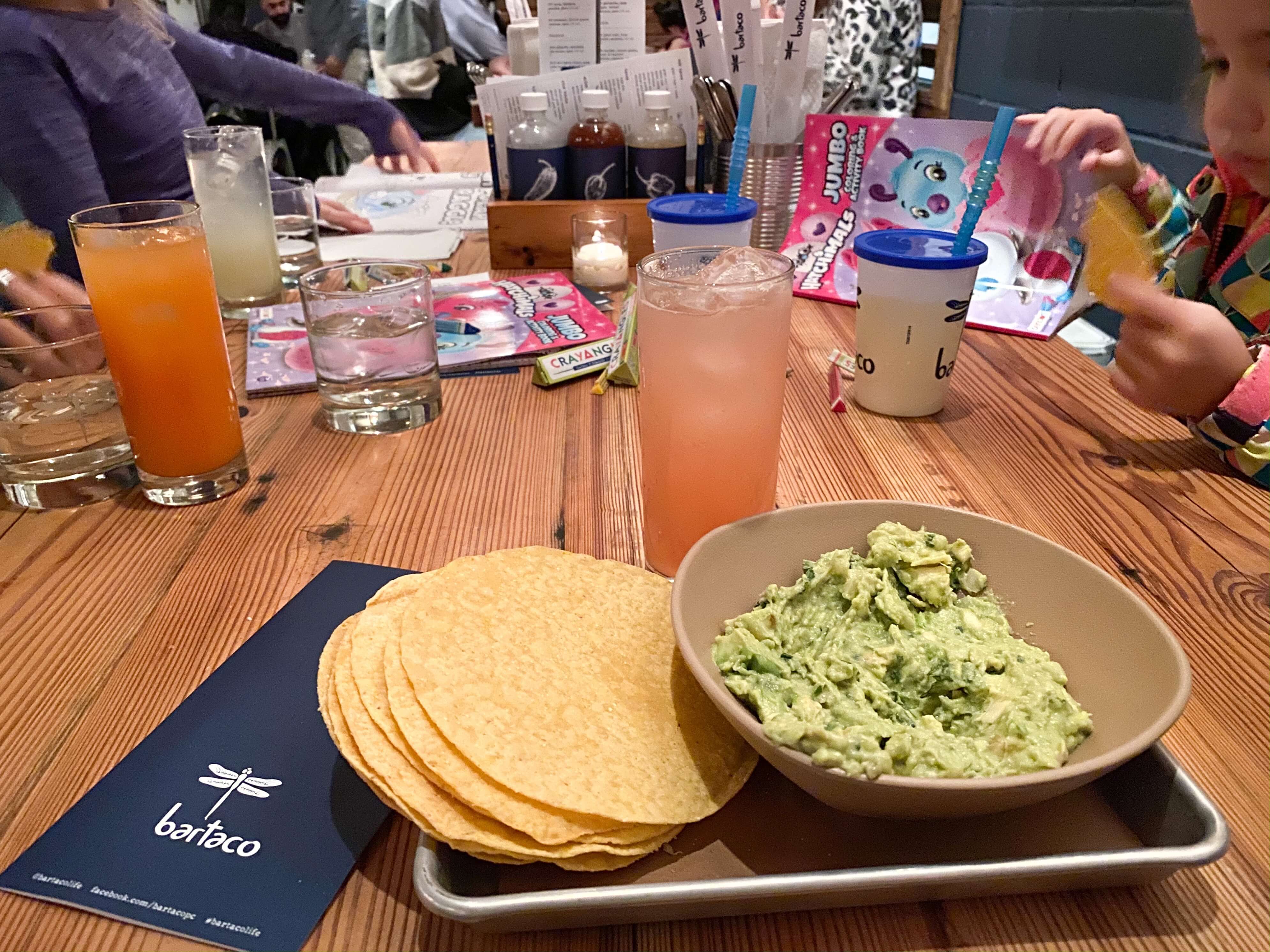 Guacamole and chips,  street corn, and the chicken empanadas were an instant 'yes' for everyone. The kids ordered quesadillas and the kids tray, which included a quesadilla, corn wheels, and a fruit skewer. I was all about trying the tacos and tried the glazed pork belly and tuna tatako taco. I also ordered the brussels sprouts rice bowl with spicy carrot puree and a honey chipotle glaze that was bursting with veggies and came with a side of beans.
The creative taco menu was filled with so many tasty combinations that you could also enjoy in a corn tortilla or in bibb lettuce. Some combos that I'm looking forward to trying next time include: mojo pork carnitas, sesame ribeye, and cauliflower.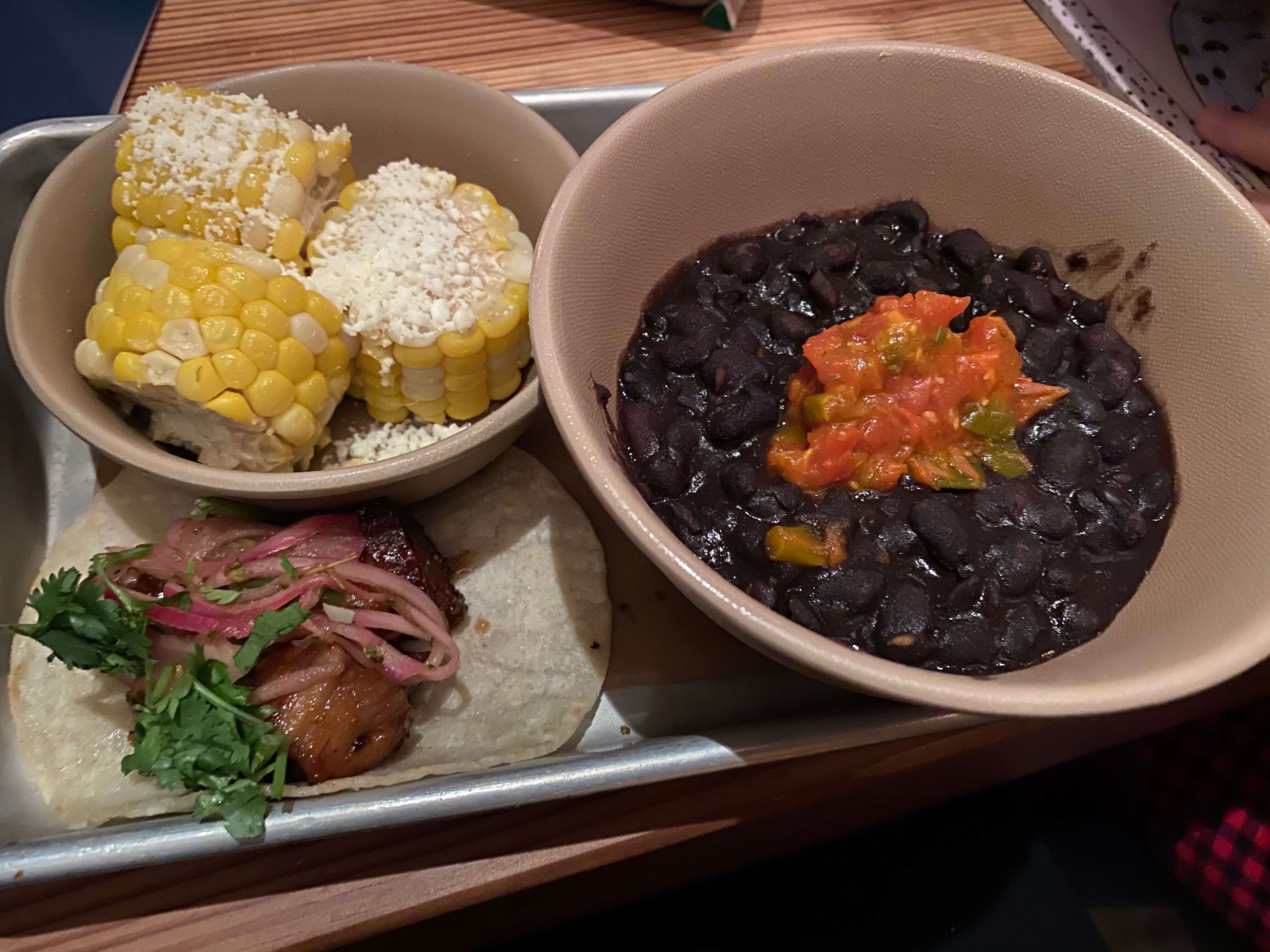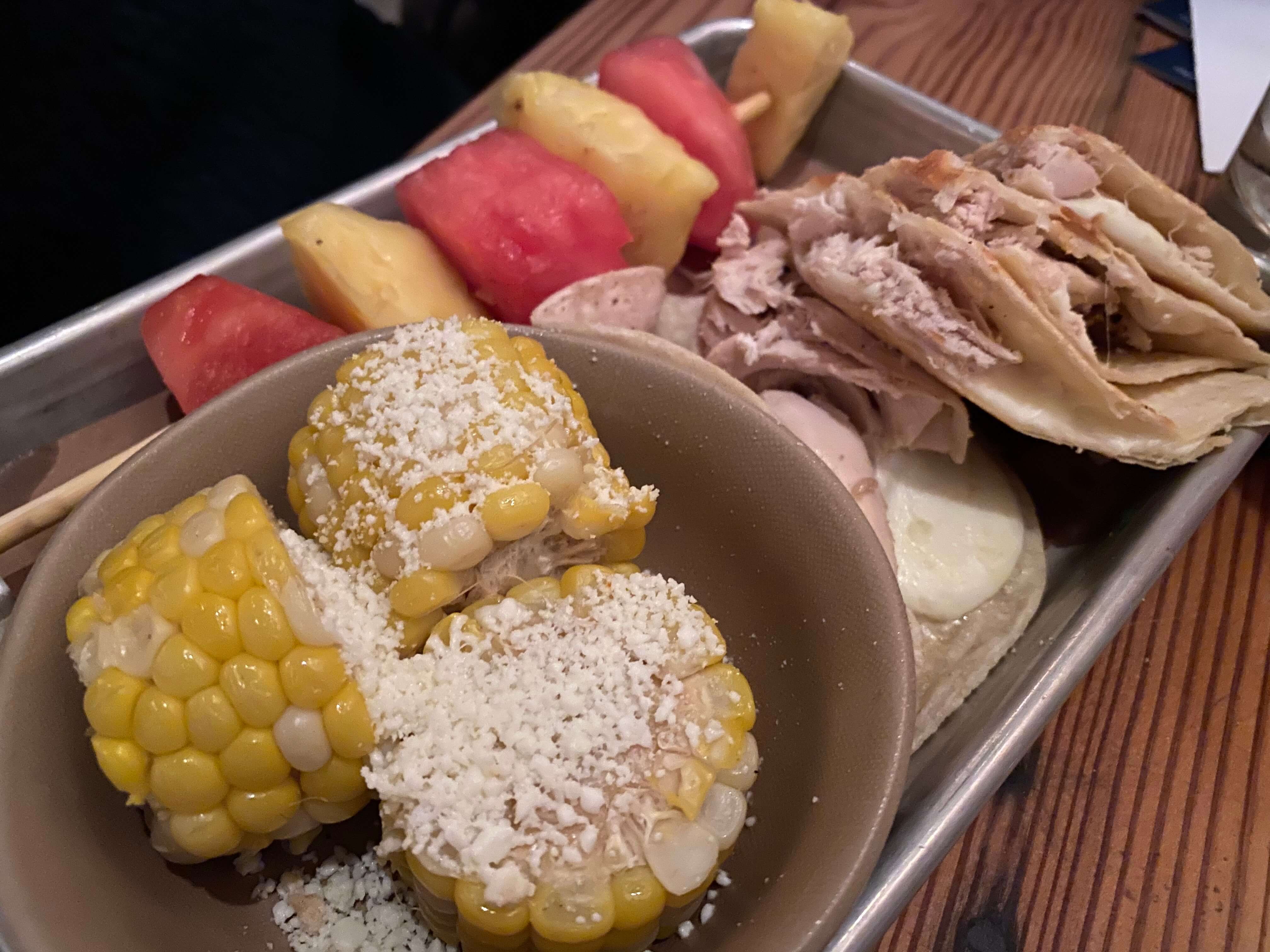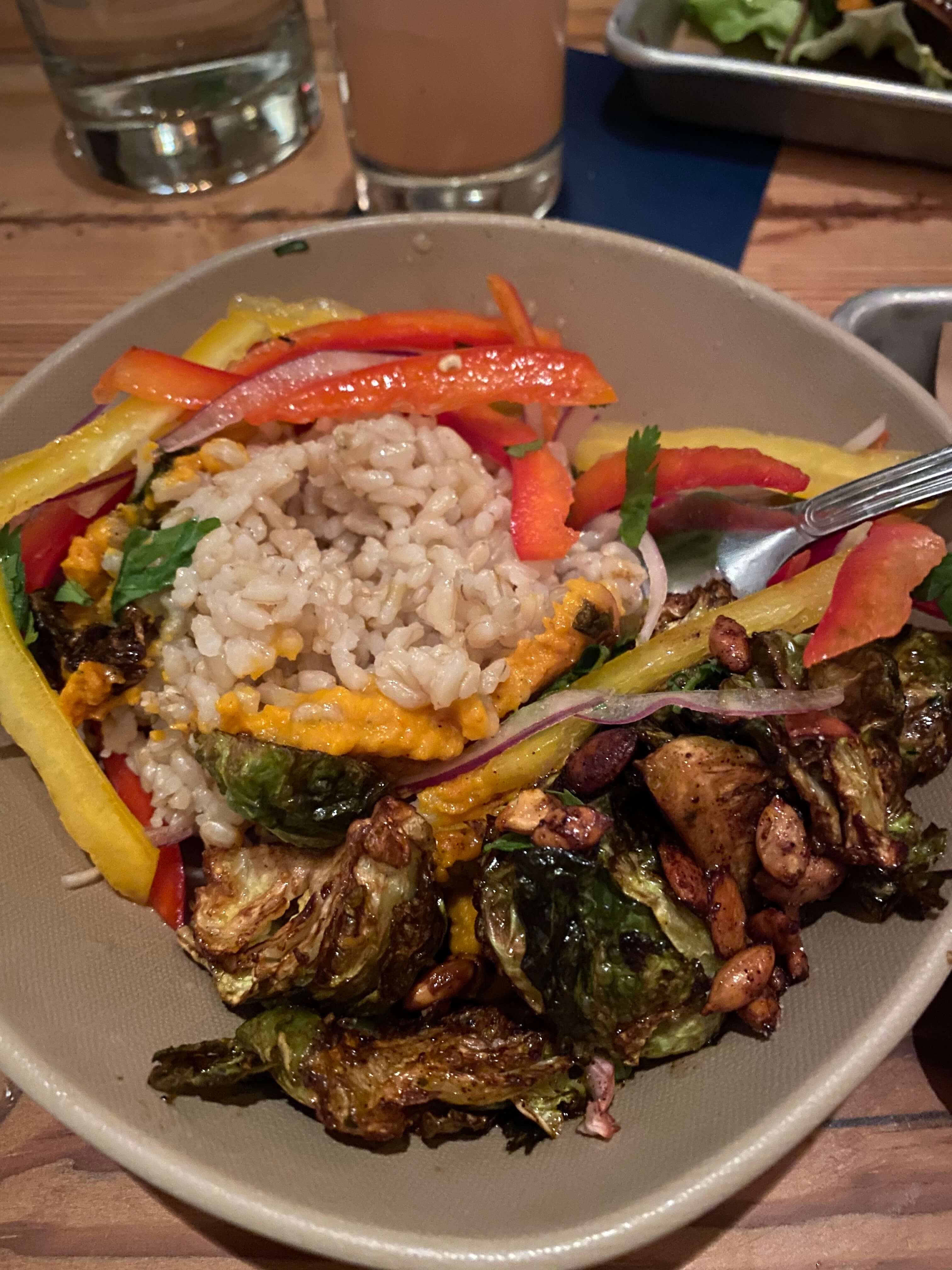 Our food arrived, as it was prepared, and we loved breaking up our own chips for the guacamole.  The tacos came next and I was blown away by the flavors in the glazed pork belly and tuna tatako taco. These two-bite tacos are great for sharing or enjoying as is where you can really sample a little bit of everything. The kids loved their selections from the bartaco kids' menu and I was so happy with my flavorful rice bowl.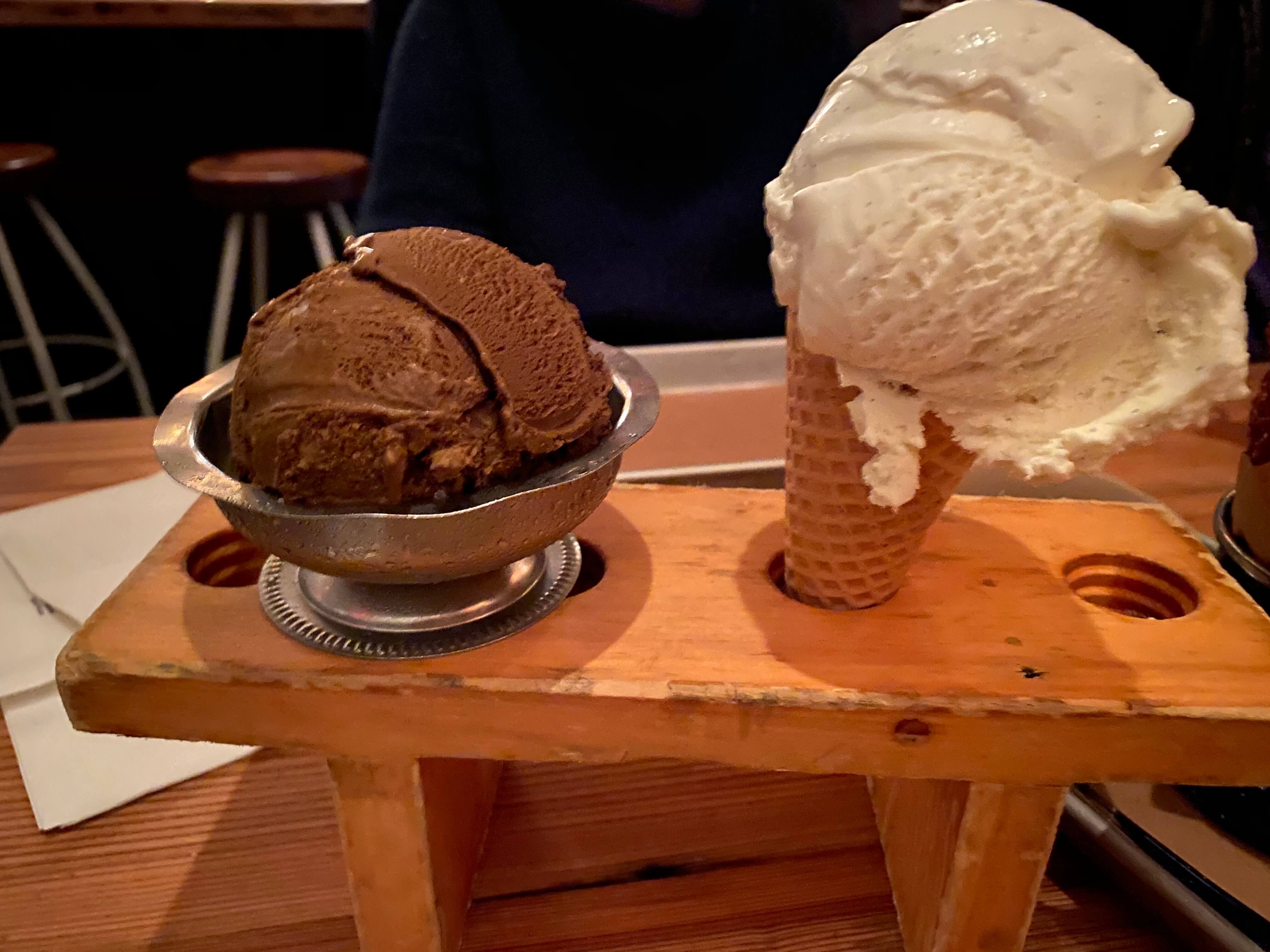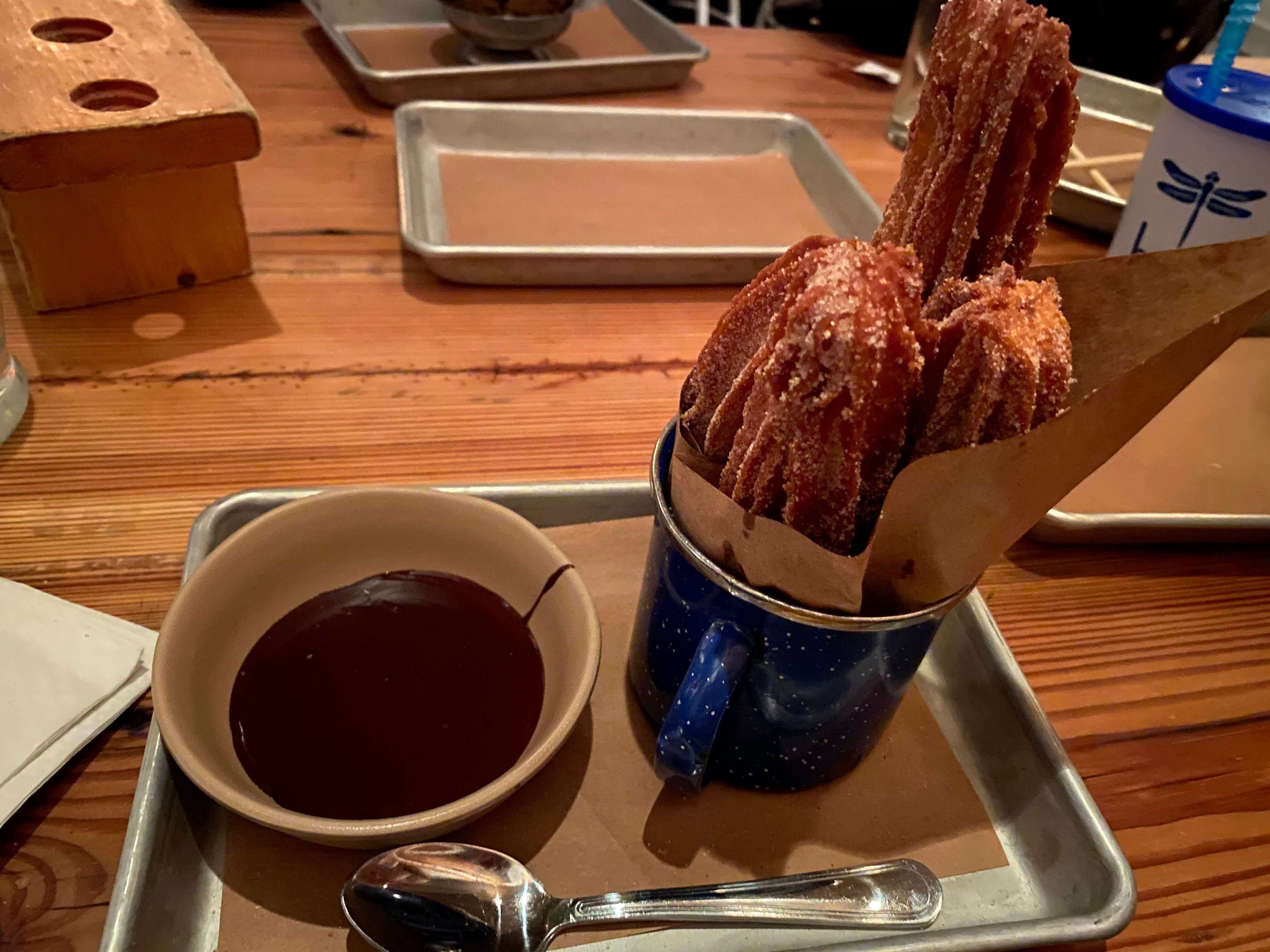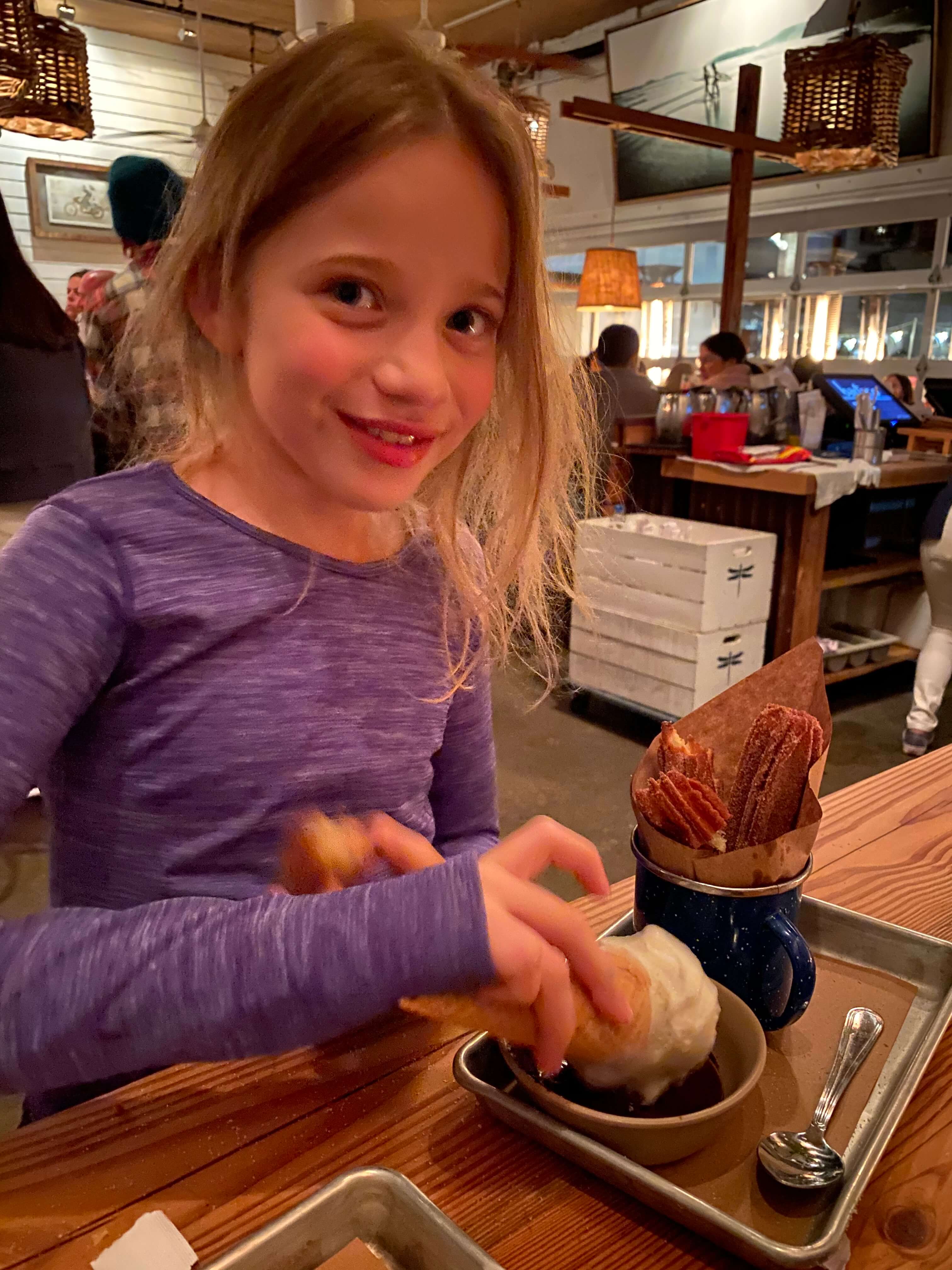 We finished off the experience with churros dipped in chocolate and ice cream, which you can even get in a cone (!!).
While this experience was specific to going out to dinner with kids, I found it super easy, fast and delicious – and, really, what else could you possibly need when venturing out to the wilds of a restaurant with hungry kiddos?! We left full, happy and excited to go back soon.
Thinking about checking out bartaco? Check out this fun list of limited-time drink offerings to celebrate Margarita month:
Hibiscus Mezcalita (Available 2/22-3/3): Made with our unique libélula tequila, mezcal, fresh squeezed blood oranges + limes, housemade ginger agave simple, and hibiscus tea
Oaxacan Sunshine (Available 3/4-3/10): Features libélula tequila, suze liqueur, passionfruit syrup, muddled tangerines + mint, fresh squeezed lime juice, and agave simple
Verde Cooler (Available 3/11-3/17): Sip on this refreshing mix of ibélula tequila, poblano liqueur, fresh squeezed cucumber juice, lime, and agave simple
Golden Hour (Available 3/18-3/24): Relax with a delicious combination of libélula tequila, cappelletti, salted fresh cantaloupe juice, lime, agave simple, and float of flower power bubbly
Northern Lights (Available 3/25-3/31): Experience the blend of libélula tequila, elderflower liqueur, fresh squeezed lime juice, and agave simple
Get there: bartaco
1 Willet Avenue
Port Chester, NY
We were provided a complimentary meal for the purposes of this review. All opinions, as always, are our own.