With April being all sorts of unpredictable (hey, snow), it's a good idea to have a back-up plan for your weekend activities by checking out some local arts and cultural spaces for the kids in Westchester. Featuring ton of different options for mini artists to freely tap into their creativity, these kid spaces offer options for a variety of ages where you little one can take a series of classes, a one-time workshop, drop-in for a few hours, and more. Read on to check out a few places we think your kids will dig:
Kid Spaces for Kids in Westchester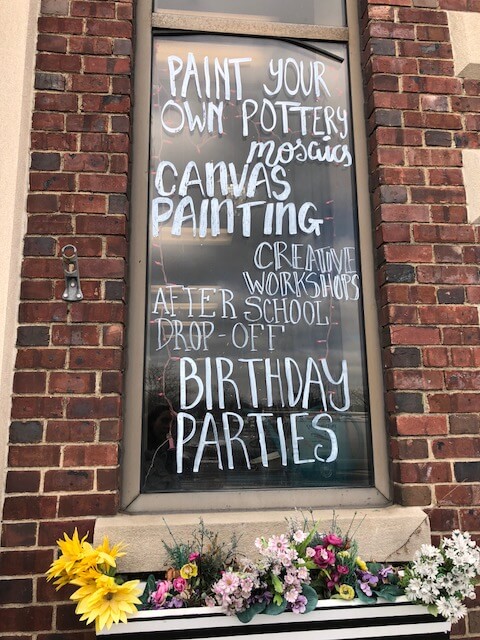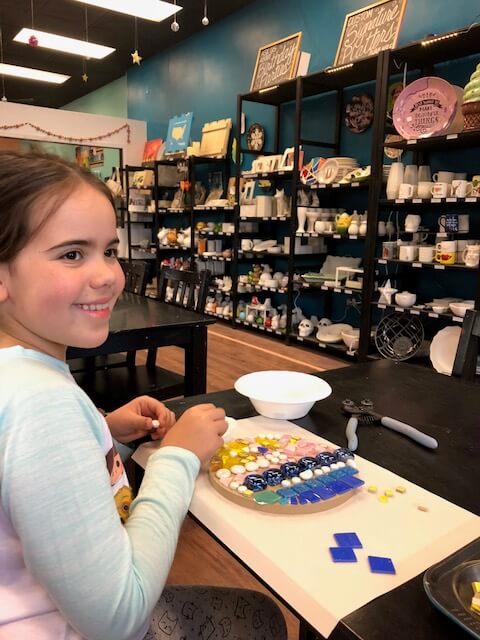 1. MADE: my art + design experience: We recently visited MADE during one of their drop-in art sessions that we learned about from their Instagram page. After looking around the space at all of drop-in options (you can paint a canvas, paint-your-own-pottery, create something from wet clay, or create a mosaic). My daughter opted to make a mosaic from a circular tile where she was given the option to start with four shades that she designed into her own personalized plaque. After she was done, she glued it all together where the team at MADE said it would be ready in one week after they grouted and painted the sides for her. In addition to their drop-in hours, they also offer after school workshops with specific types of art projects available throughout the week and a cool summer program where your budding artist can take weekly sessions around specific themes, such as room re-do, mythical creatures, and tons more.
Get there: 118 West Boston post road, Mamaroneck, NY. Learn more: https://www.madeartstudio.com/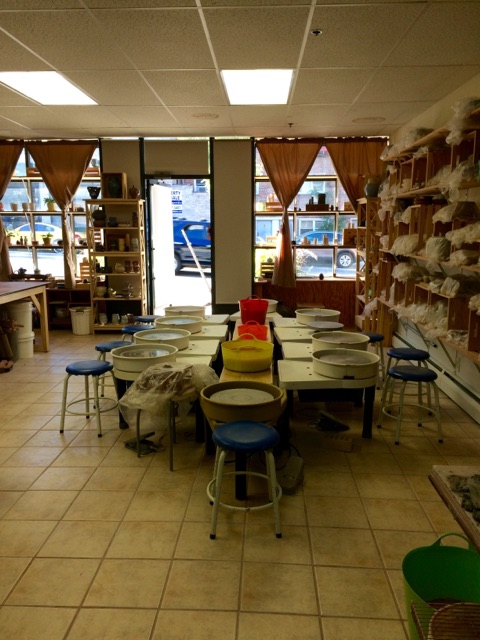 2. Yonkers Pottery: We had the best time at the Clay Soirée a few months ago where we learned how to use the pottery wheel to a create a bowl-like shape. In addition to their awesome adult programs, Yonkers Pottery also offers workshops and a kids and parents series where you and your kiddo can learn basic pottery wheel techniques, handbuilding, and sculpture.
Get there: 379 McLean Avenue, Yonkers, NY. Learn more: https://yonkerspottery.com/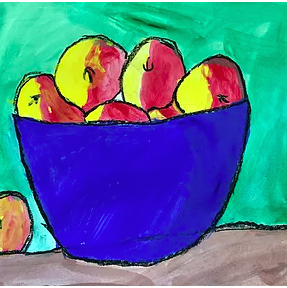 3. Westchester Art Studio: Started by two teachers, Westchester Art Studio offers tons of cool classes for all levels like Drawing and Painting for Teens and Kids Create. They also have drop-in art days during spring break and offer a summer camp for three weeks.
Get there: Pleasantville Presbyterian Church, 400 Bedford Road, Pleasantville, NY. Learn more: https://www.westchesterartstudio.com/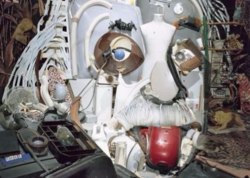 4. Scribble Art Workshop: Featuring a great selection of drop-in workshops for kids of all ages, you can try a variety of their offerings or opt for a group class. Some fun options for families Scribble Mat[erials] Lab: Family Edition and Drop and Dine where you drop your kiddo off for an evening of art and pizza. The spring is also bustling with offerings, such as Miniscribblers, Pre-Scribblers, Scribble Producers for PreK-2, Painting for Grades K-4, Puppetry for Grades K-2, Life Drawing for Grades K-4, Sculpture for Grades K-2, and Painting for Tweens.
Get there: 63 Main Street, Dobbs Ferry, NY. Learn more: https://scribbleartworkshop.com/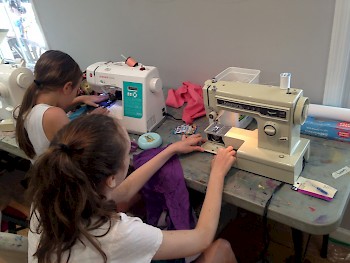 5. Katonah Arts Center: One of the first art studios we visited when we moved to Westchester, the Katonah Arts Center offers tons of classes for kids and adults, such as Clay Studio for Grades 3-5, Computer Skills for Young Artists, Creative Sewing for Kids, and tons more. They also have a gallery featuring students' art that you can check out and open house days throughout the year where you sample some of their classes.
Get there: 65 Old Bedford Rd. Goldens Bridge, NY. Learn more: https://www.katonahartcenter.com/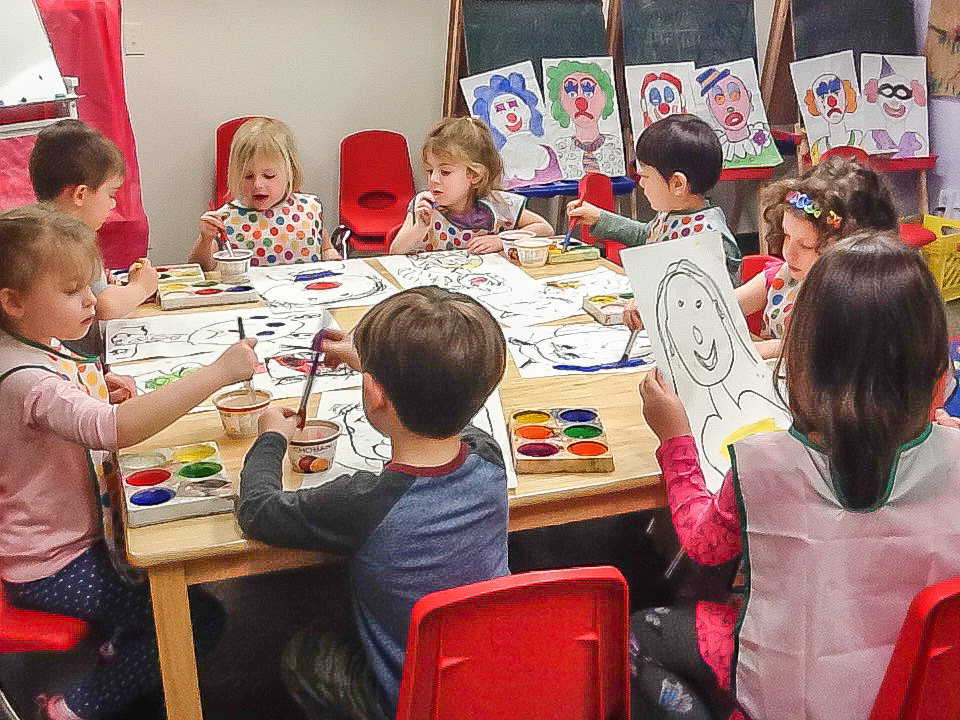 6. The Rye Arts Center: Offering music and art for kids of all ages, you can take classes or enjoy a workshop. Some interesting offerings for spring include: Tape Collage Workshop: Matisse Style, Duct Tape Wallet Workshop, Comics: Inking, Lettering, and Color Demo and Exploring Rye through Paint: A Plein-Air Adventure, to name a few. They also have a free Maker Day where you and your kids can enjoy an afternoon of workshops, demonstrations, and hands-on activities.
Get there: 51 Milton Road, Rye, NY. Learn more: https://www.ryeartscenter.org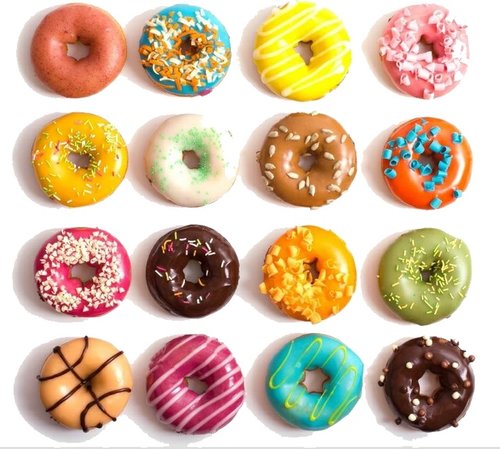 7. Day Dreamers Studio: A newer space in Westchester, the Day Dreamers Studio is dubbed as a "gathering place for dreamers to connect and create, bringing the community together in a unique way" where you can co-work, rent the space for a party, or enjoy a fantastic collection of unique classes. Some cool classes for little ones include Clay Donuts, Kids Soap Making, Build a Robot, and more.
Get there: The Yellow Monkey Antiques 792 Route. 35, Cross River, N.Y. (the large gray building – 1st floor). Learn more: https://www.daydreamerstudio.org/