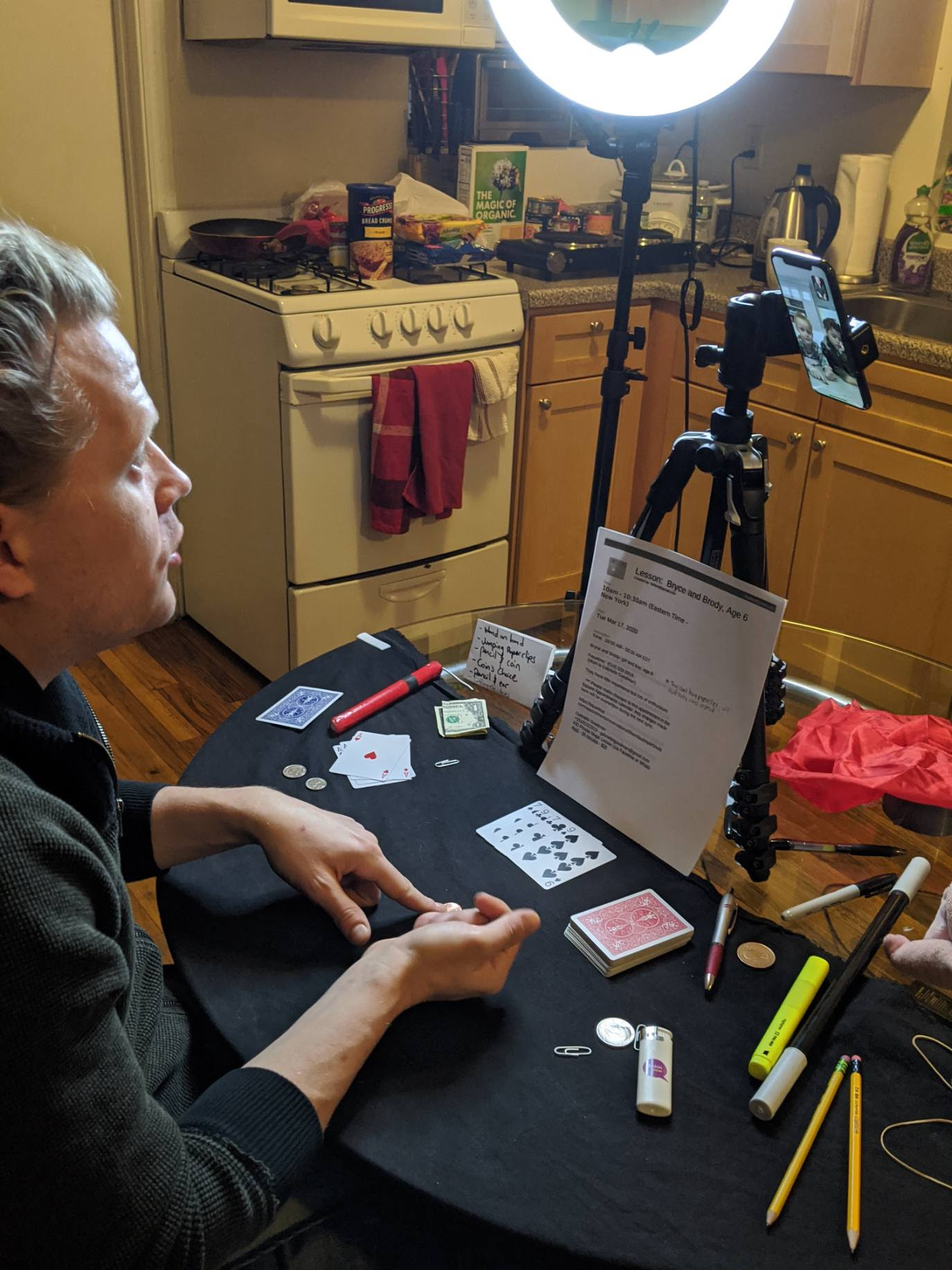 It is important to stay home right now; however, that doesn't always make it easy! There have been tons of interactive programs to try at home and now you can add magic lesson to that list where your kids can take lessons with the The Amazing Max via FaceTime or Zoom.
The newly formed magic lessons will allow kids to learn basic and fun magic tricks incorporating materials that people already have in their homes, such as paper clips, dollar bills, cards and coins.
Virtual magic lessons with The Amazing Max are designed for kids ages five and up and available in 30-minute private sessions for $50. (Through March 31st slots are available for $35). Slots will be available indefinitely while school is still out and theaters are closed.
Max is also donating lessons to children at the Ronald McDonald House in New York City (as well as other health facilities around the country) where a Covid-19 case within the house has quarantined families to their rooms, with no access to anywhere outside their rooms, except when they have an appointment with their doctor.
To donate additional lessons to these children at the Ronald McDonald House and other health facilities/hospitals, visit theamazingmaxlive.com/learn-magic/
Sign up for your magic lesson by visiting: theamazingmaxlive.com/learn-magic/ and follow him on Facebook.com/theamazingmax. or Instagram @theamazingmaxlive