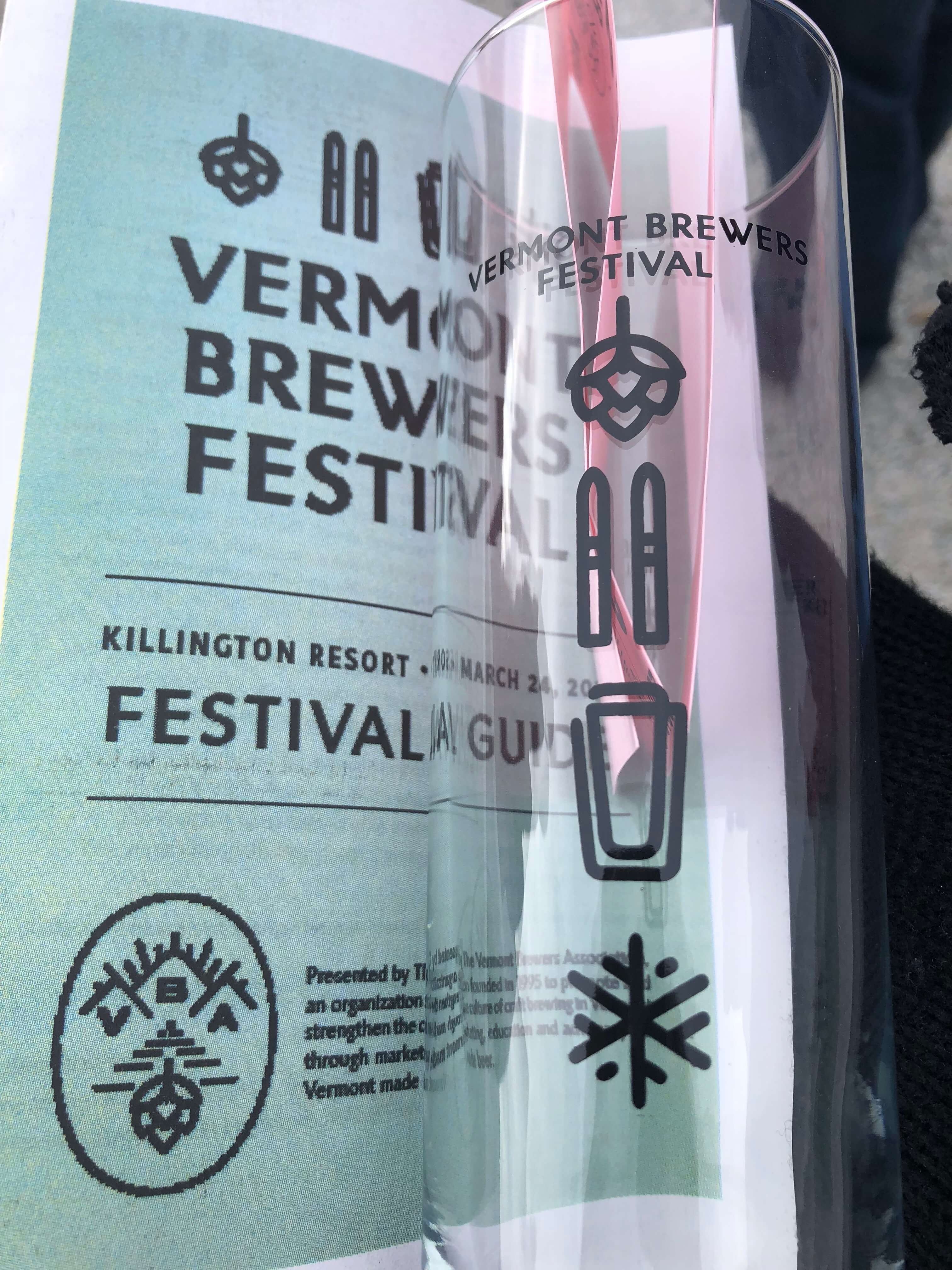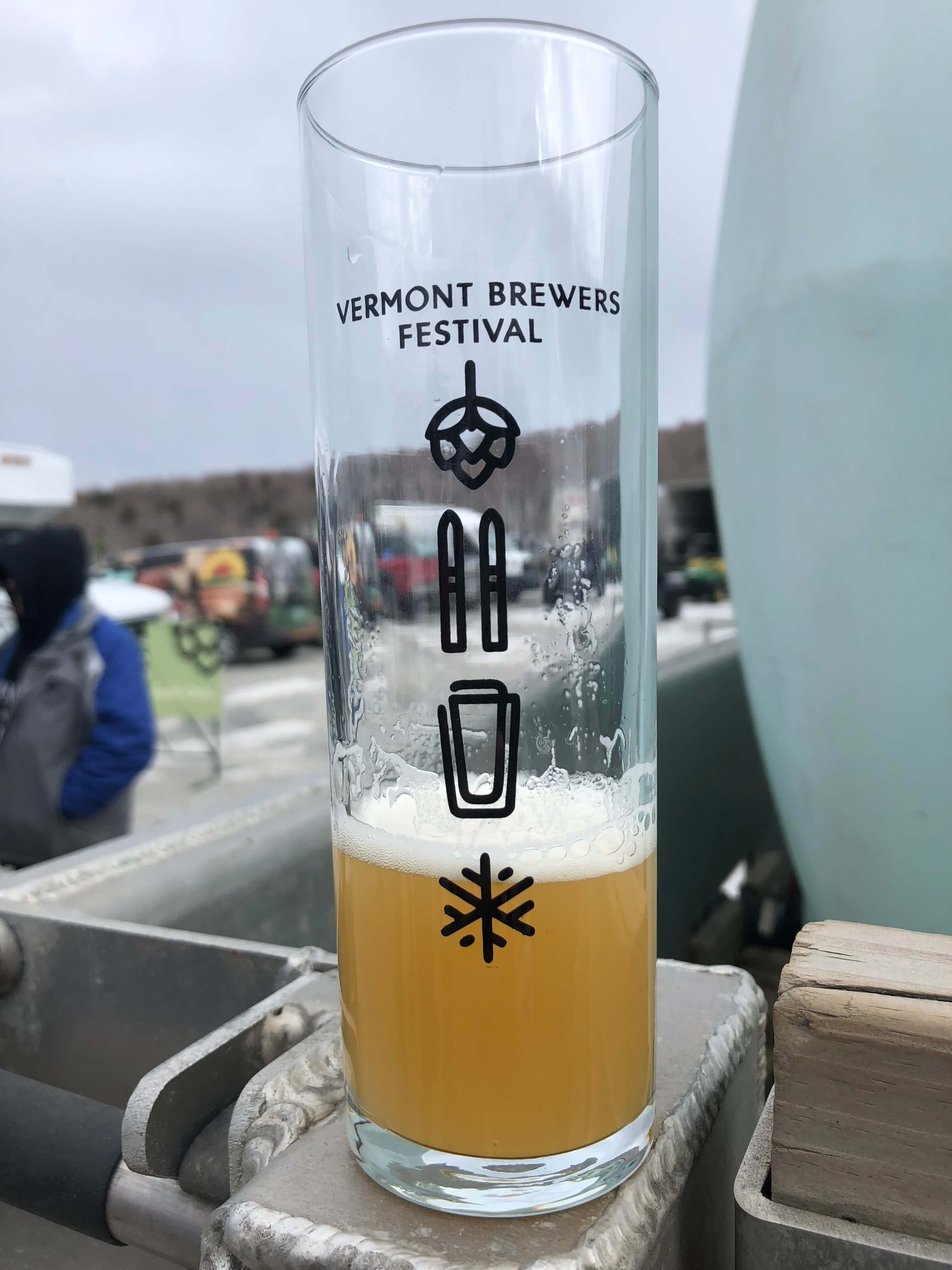 We came, we skied, we drank beer. In addition to the skiing adventures, our group enjoyed daily beer tastings at some local breweries (more on that soon!) where we learned more about Vermont's beer community as well as developed a deeper understanding of the brewing process, which was way more complex than I realized.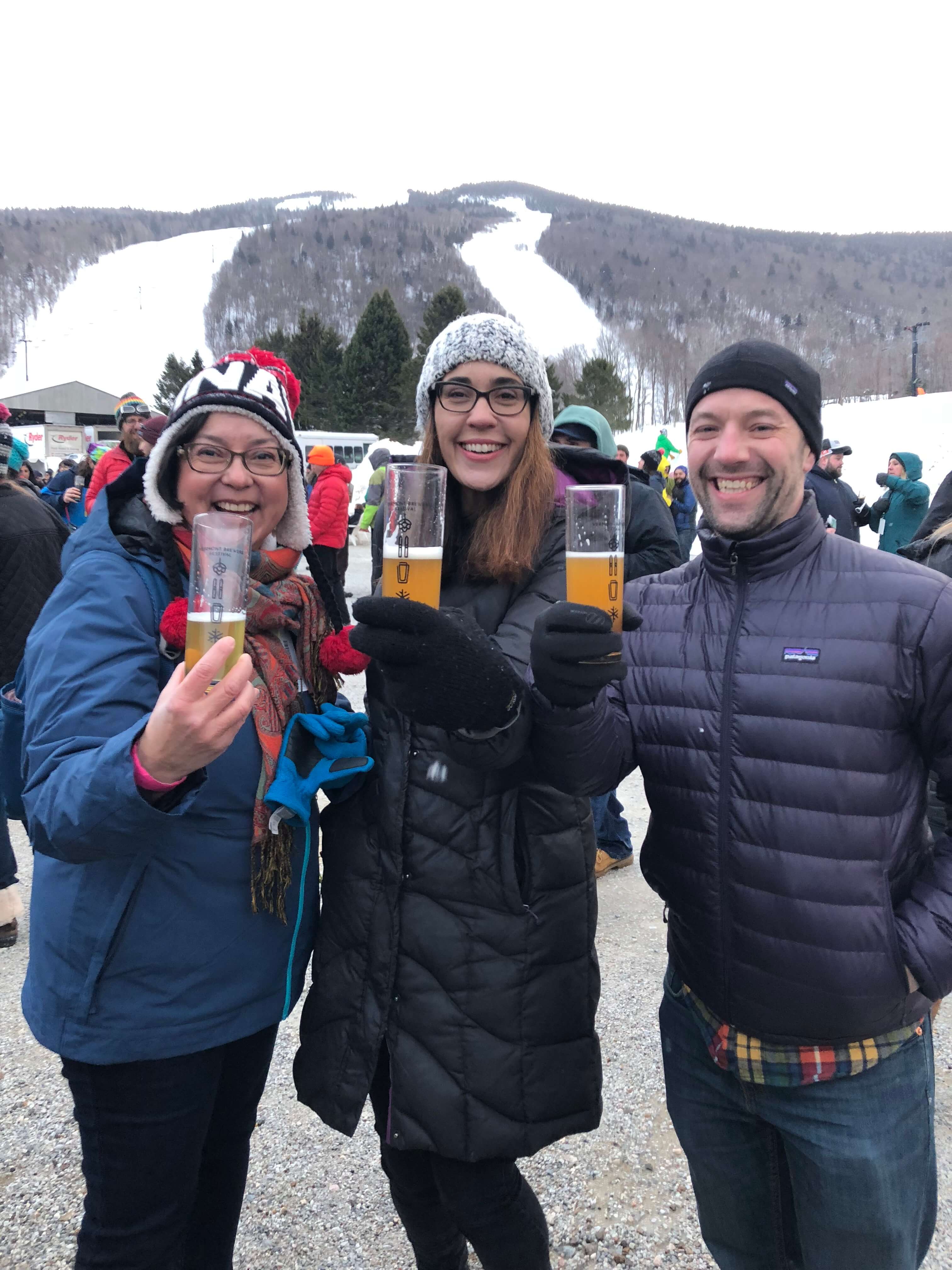 For our final evening in Vermont, we attended the Vermont Brewers Festival, a spin-off of their annual summer festival where we enjoyed several beers created by talented local brewers. Held outside of the base area of the K1 lodge at Killington, this included access to over 100 beers, along with 30 beers that were created just for the festival. Read on to check out more about this awesome festival, plus some of the beers that we tried.
The Vermont Brewers Festival Logistics
After checking-in, we received a wristband, a glass and 15 beer tickets where we had the option to enjoy a 3, 6, or 9 oz sample of beer at each station. We were also given a guide to all of the breweries in attendance, along with a map for getting around.
What We Tried at the Vermont Brewers Festival
We attended the second session of the festival at 4pm (the first one was held from noon to 3pm) that was packed with patrons. We started at the 14th Star Brewing Co., a veteran-owned craft brewery in St. Albans, VT, where I sampled their Oat Pale Ale, a collaborative brew with Goodwater Brewery. This beer was light and super easy to drink. They also had a Chaga Chaga Choo Choo, which we tried a few days ago when we visited the Hermit Thrush Brewery.
Next up was Beer Naked Brewery, which we also tried a few days prior after skiing at Stratton Mountain. A newer brewery, I tried the Michoacan, a beer made with toasted hemp seeds and Vermont maple syrup. I loved this super nutty and flavorful beer!
I also really loved trying the Coconut IPA from Farnham Ale and Lager, a brewery in South Burlington. I loved the subtle coconut flavor in this beer that would the perfect brew for summer.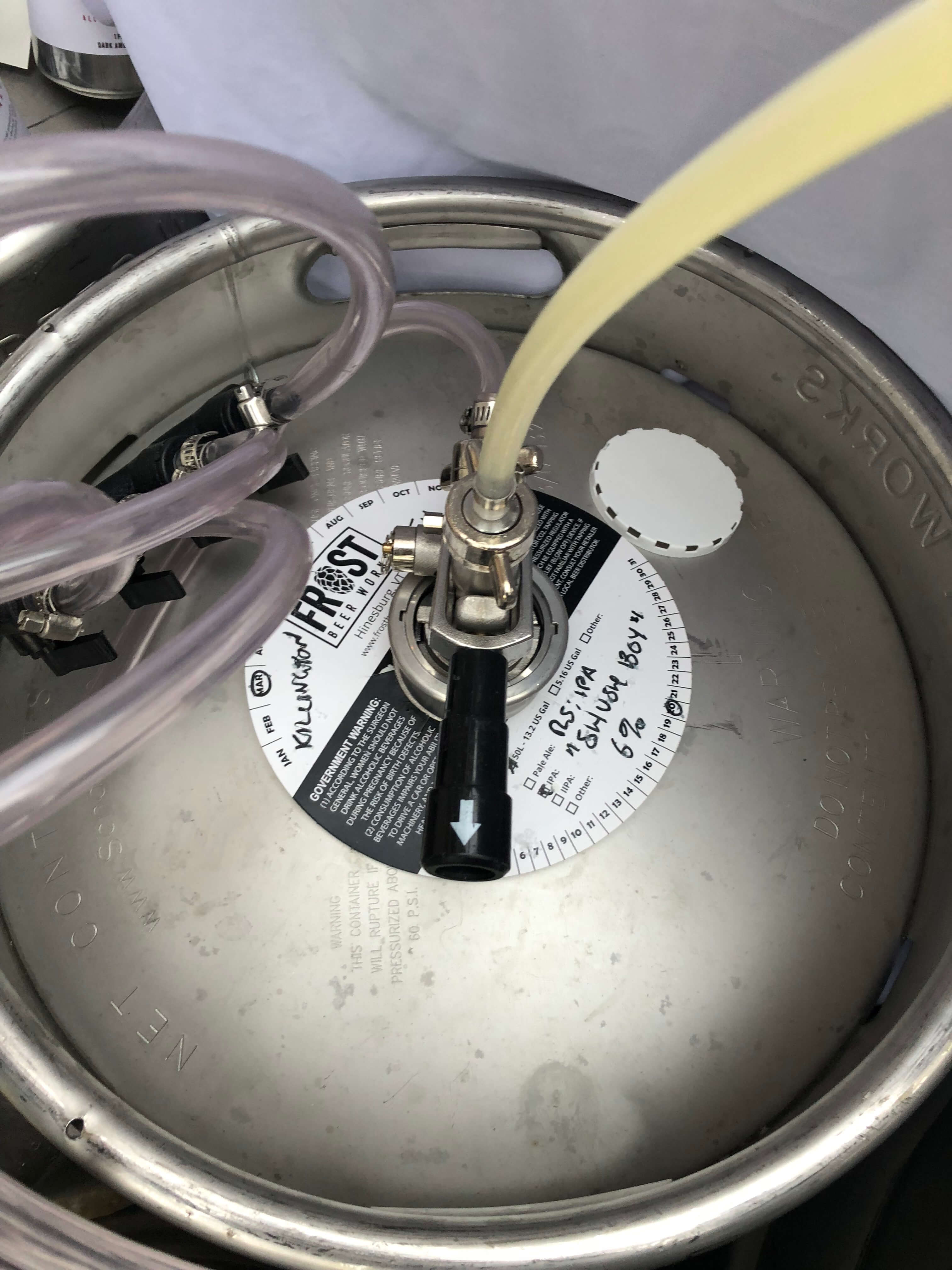 I also tried Frost Beer Works, a seven barrel brewery located in Hinesburg, VT. I tried their Frosty Pig Collaboration, an IPA between Prohibition Pig and Frost Beer Works, that featured both new and old school oats. This one was super juicy, subtle and complex. Another favorite that the group tried was the Lush Double IPA, a brew that features of combination of hops and rich, juicy flavors.
Next up was a the Hoppy Side of Pale from Goodwater Brewery, a full bodied beers that tasted like a pale ale or an IPA. I also tried the Asleep on the Lift IIIPA from Kingdom Brewery, a 12% beer that packs a flavorful punch, Head Charge from Otter Creek Brewery, and Conehead from Zero Gravity Craft Brewery.
After about two hours, the festival starting winding down where the taps were finished and last call was announced. I still had tickets but felt as if I tried a good collection of different craft beers and meet new breweries along the way.
Vermont Brewers Festival Food
They also had food trucks in attendance at the festival, featuring vendors like Bluebird Barbecue, Cornerstone Pub & Kitchen, The Worthy Burger, and Woodbelly Pizza. While I didn't have the food, it was great that they had these options, and judging by the lines, the festival would benefit from having a few more options.
Vermont Brewers Festival Weather Conditions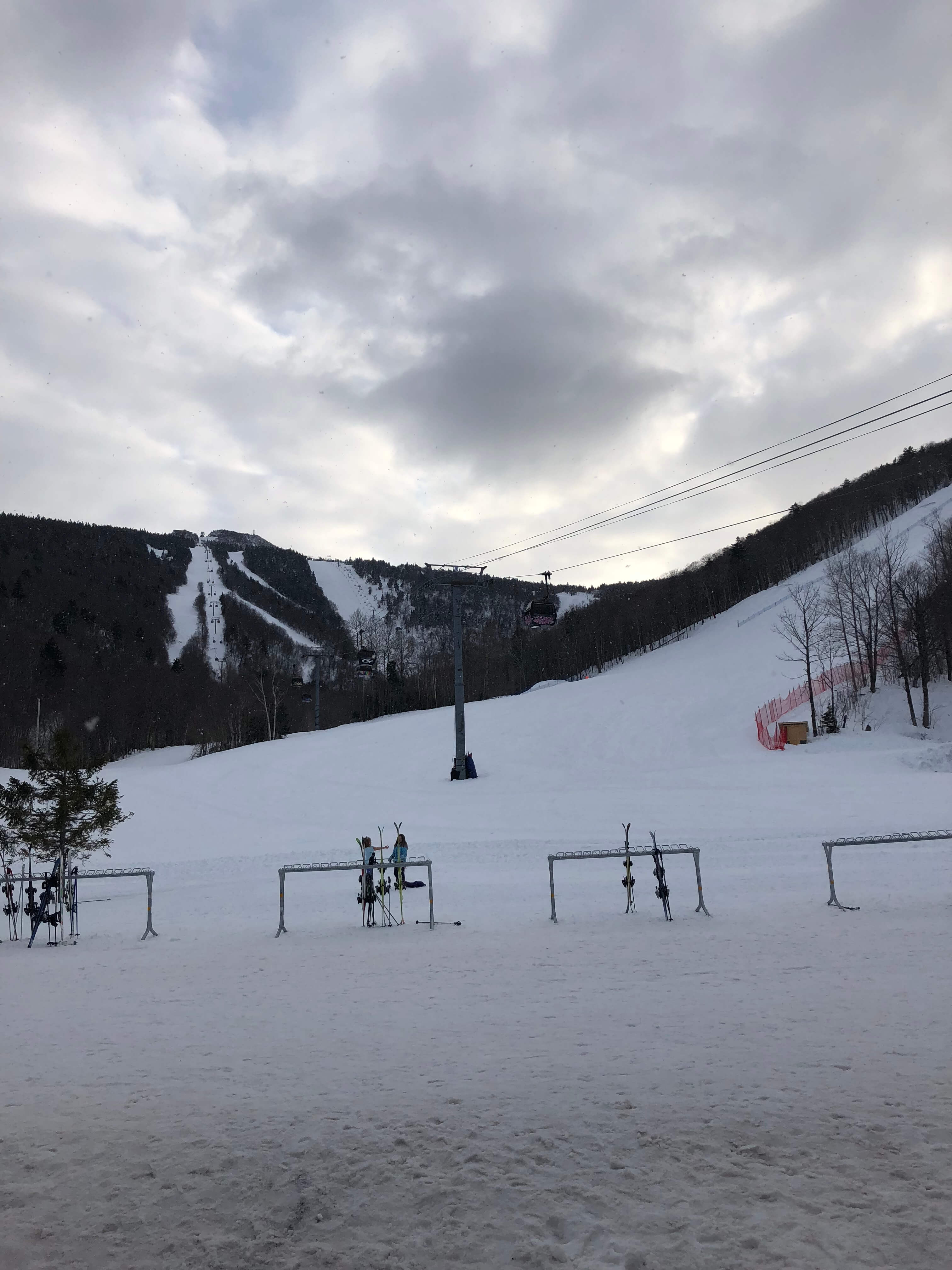 While I loved sampling all of the craft beers and hanging with the team from Ski Vermont, the cold weather did start to get to me after an hour or so. While they did have a tented area with a fire pit, the bitterness of the cold was pretty intense at points. I definitely wasn't dressed properly for an outdoor winter festival. Some people were wearing their ski pants, which I would totally recommend! I would also suggest thermals, two socks, thick sweaters, hats, hand warmers, and thick gloves.
The perfect end to a busy week, the Vermont Brewers Festival was an incredible way to try out new craft beers, meet with local brewers, and time in some incredible views of Killington.
For more information, please visit: https://www.vermontbrewers.com/
I was not paid for this post. I was provided with tickets to attend the festival. All opinions, as always, are my own.