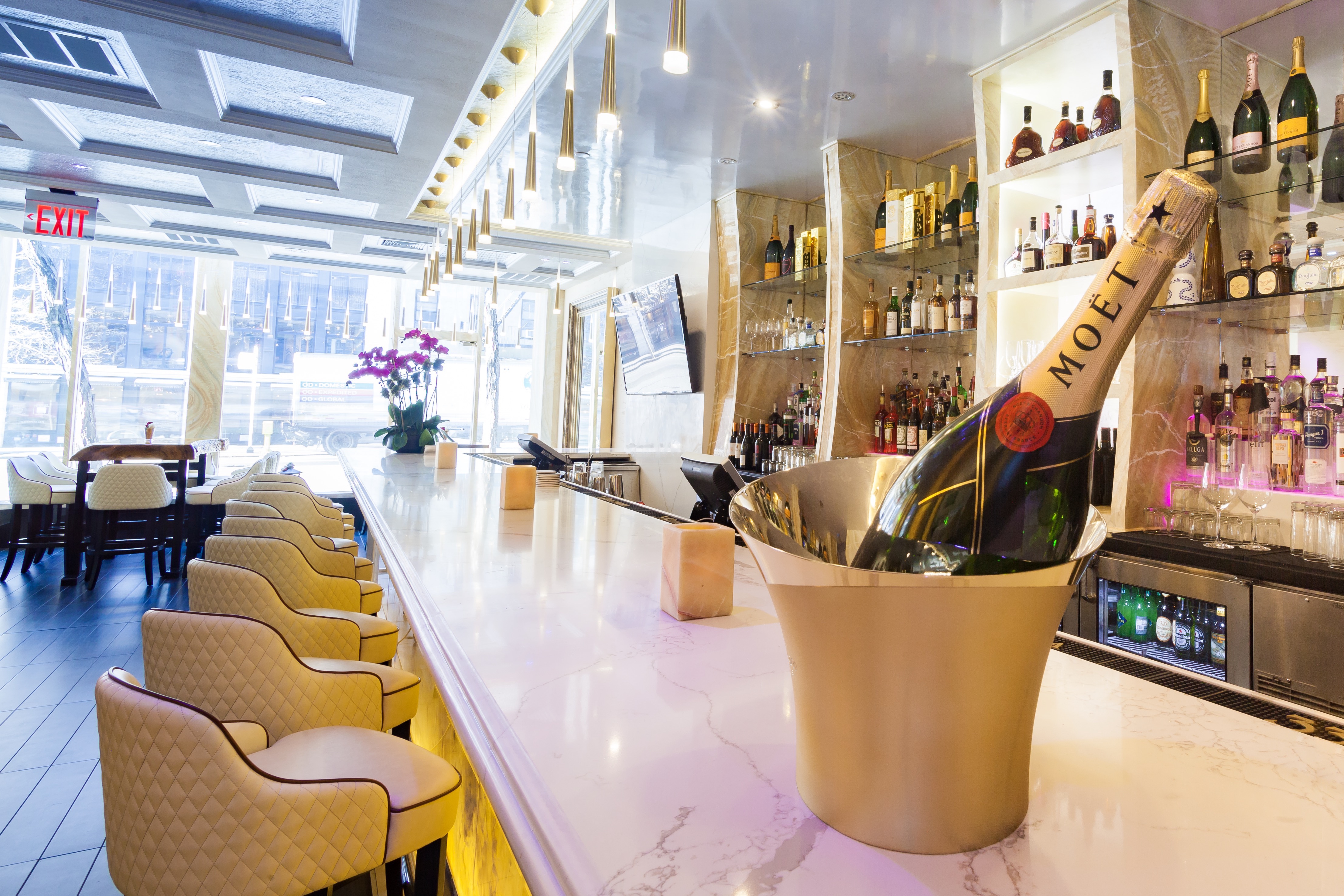 It's not all that often that I find myself on the Upper East Side, but after visiting Zavo Restaurant I'm sure I'll figure out a way to visit again to enjoy some of their incredible fare.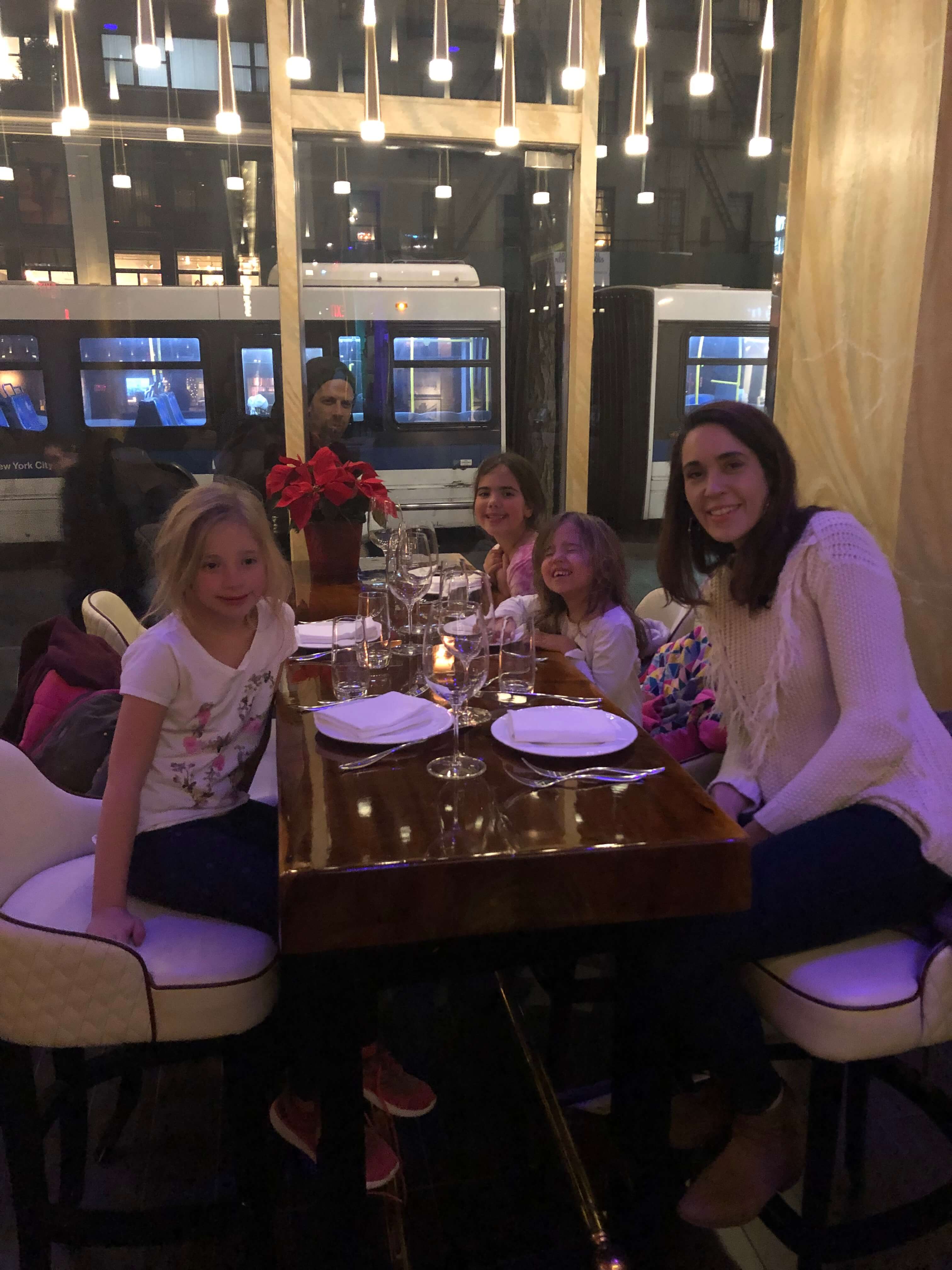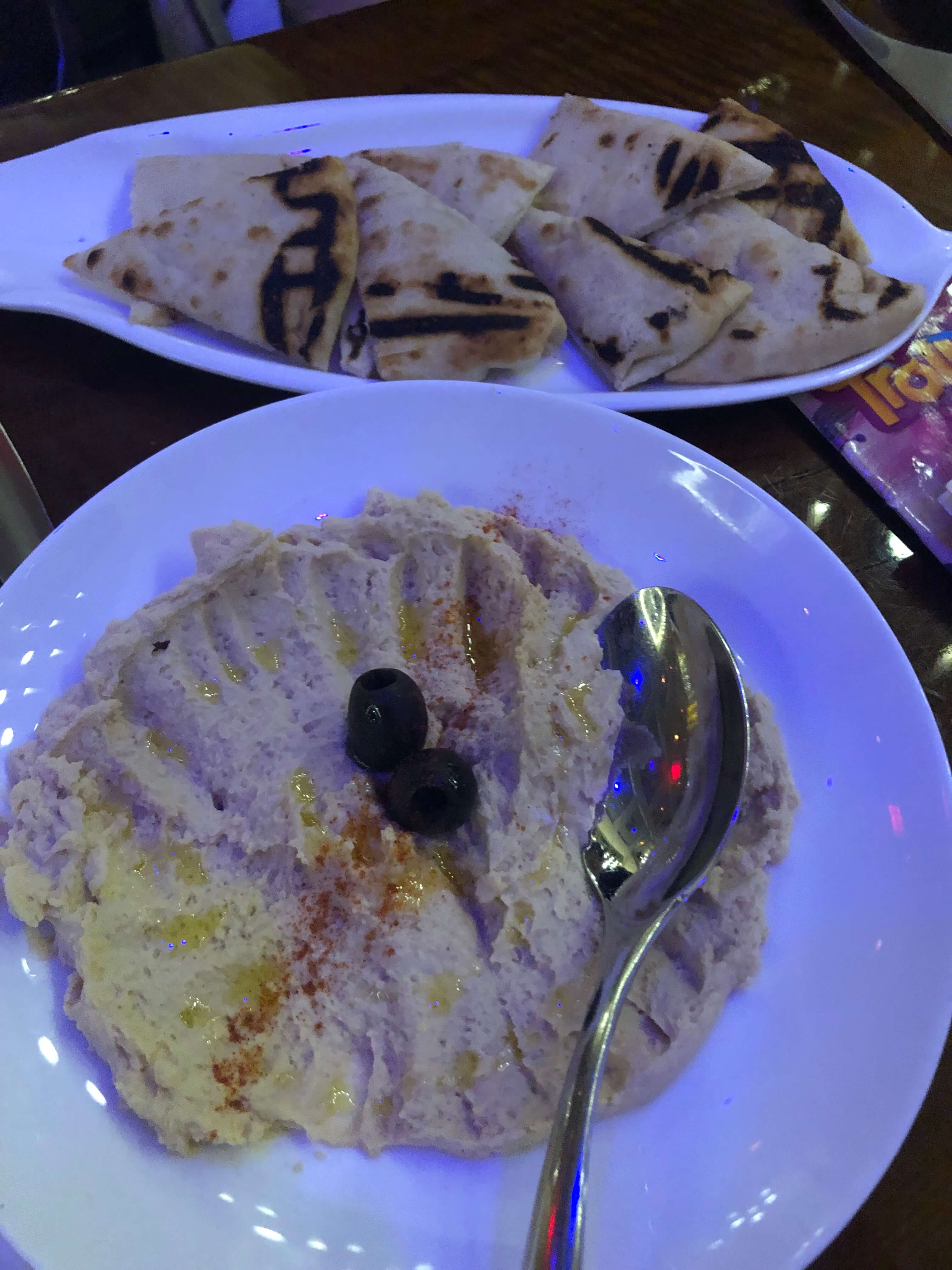 Featuring a fusion of Mediterranean and Continental dishes, the family and I enjoyed dinner at Zavo before we went to see The Nutcracker at Hunter College. Starting with hearty bread and olive basket, we ordered their hummus plate that we all happily devoured in minutes. The homemade pita bread and hummus combo hit the spot for everyone.
For the dinner, the girls had the ZAVO Burger (ground beef and lamb, smoked gruyere, lettuce and tomato on Brioche bun served with pickles and hand-cut truffle fries). I had picked the Scottish Salmon (green lentils, brussels sprouts, citrus and beurre blanc) and my husband had the Cavatelli Bolognese (veal and beef ragu, ricotta cheese, and basil).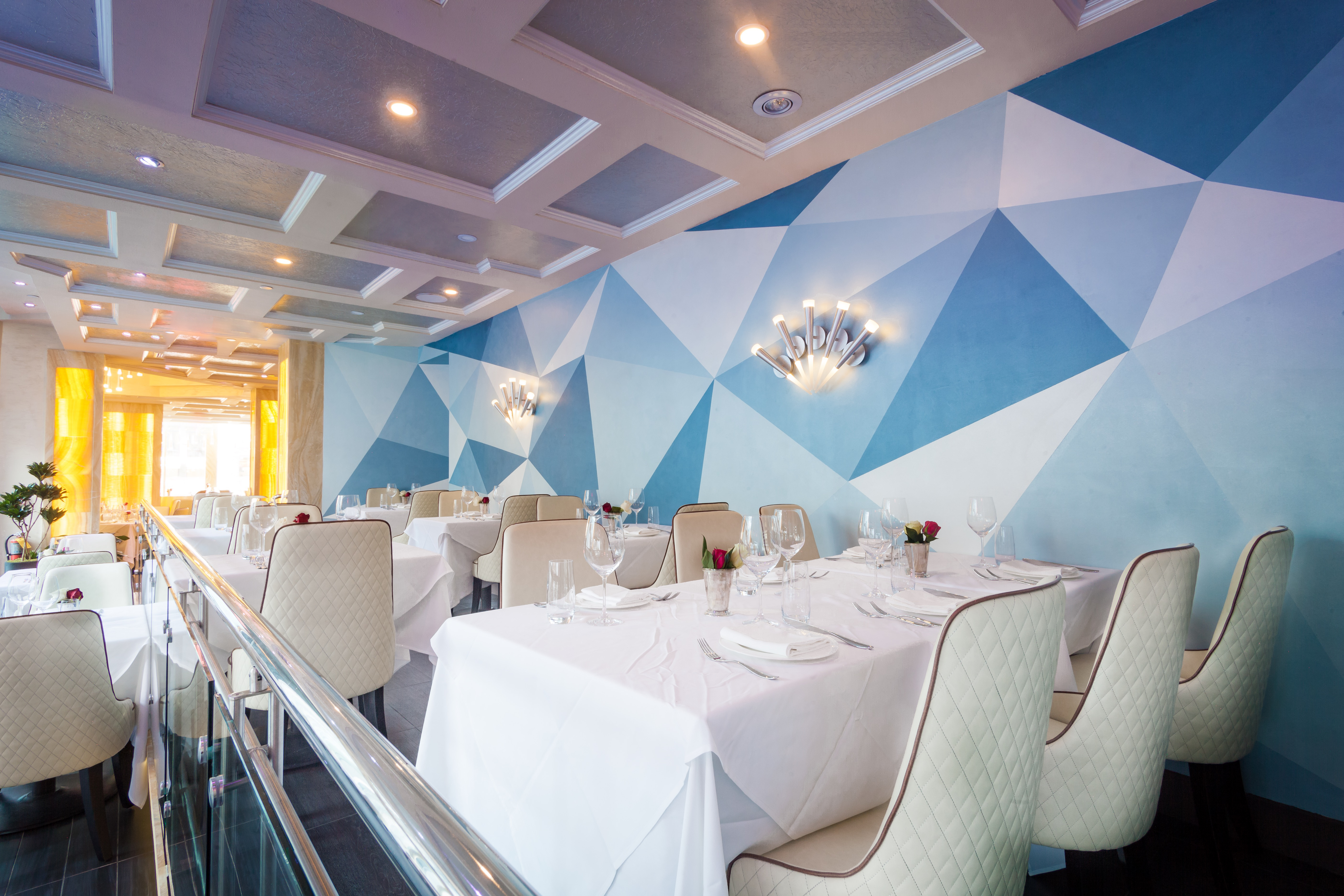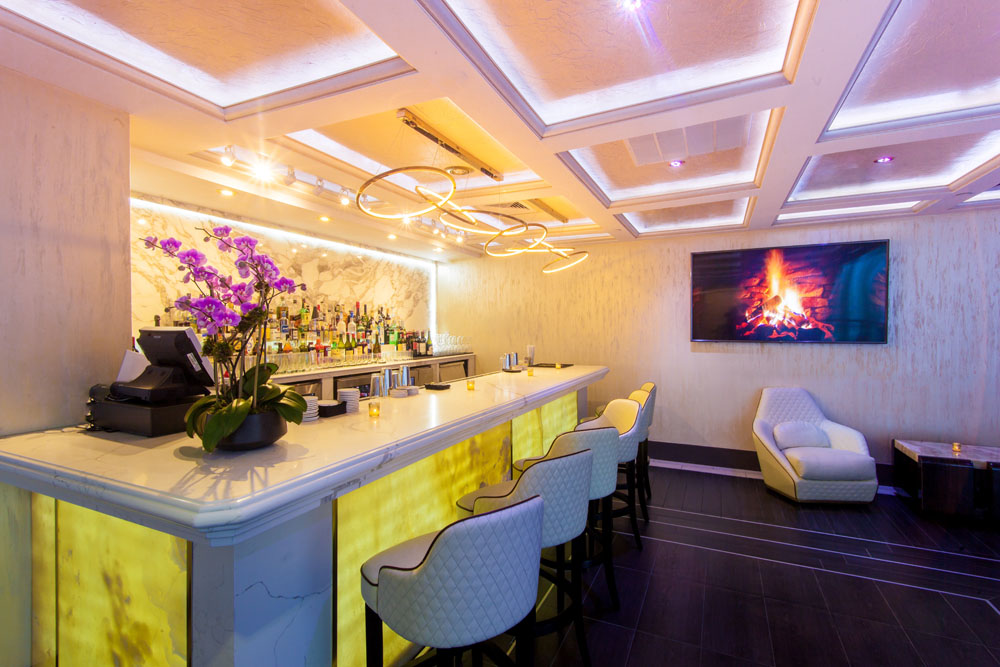 While we were waiting for the food, I walked around the space, checking out the interiors (chic Euro vibe), complete with a sophisticated spiral staircase, dramatic lighting, and long tables for large parties. The bar was also brimming during our visit where patrons were enjoying nibbles from the menu and wines from their expansive wine menu. I had a glass of Pinot Noir while my husband tried the Spanish Tempranillo.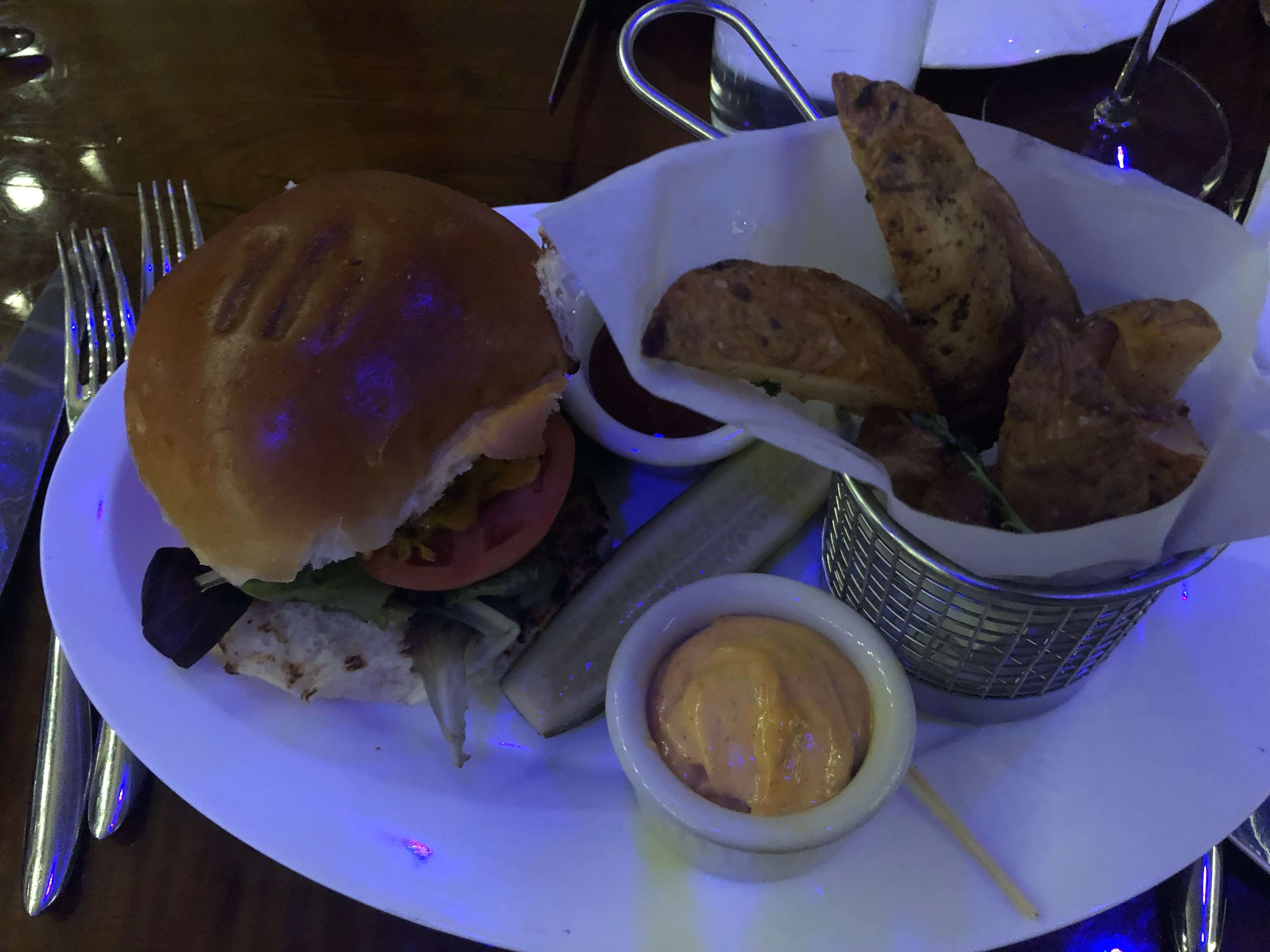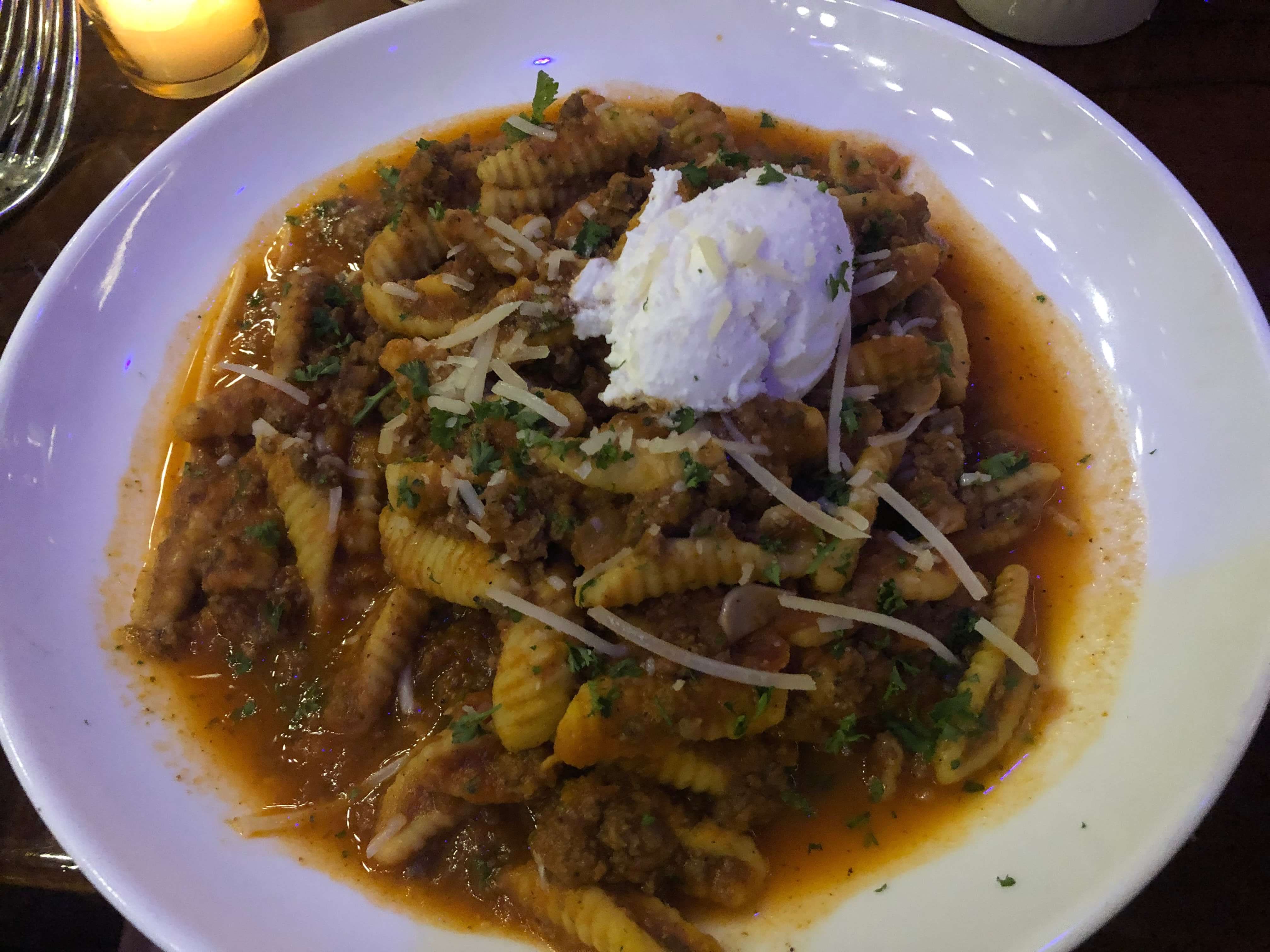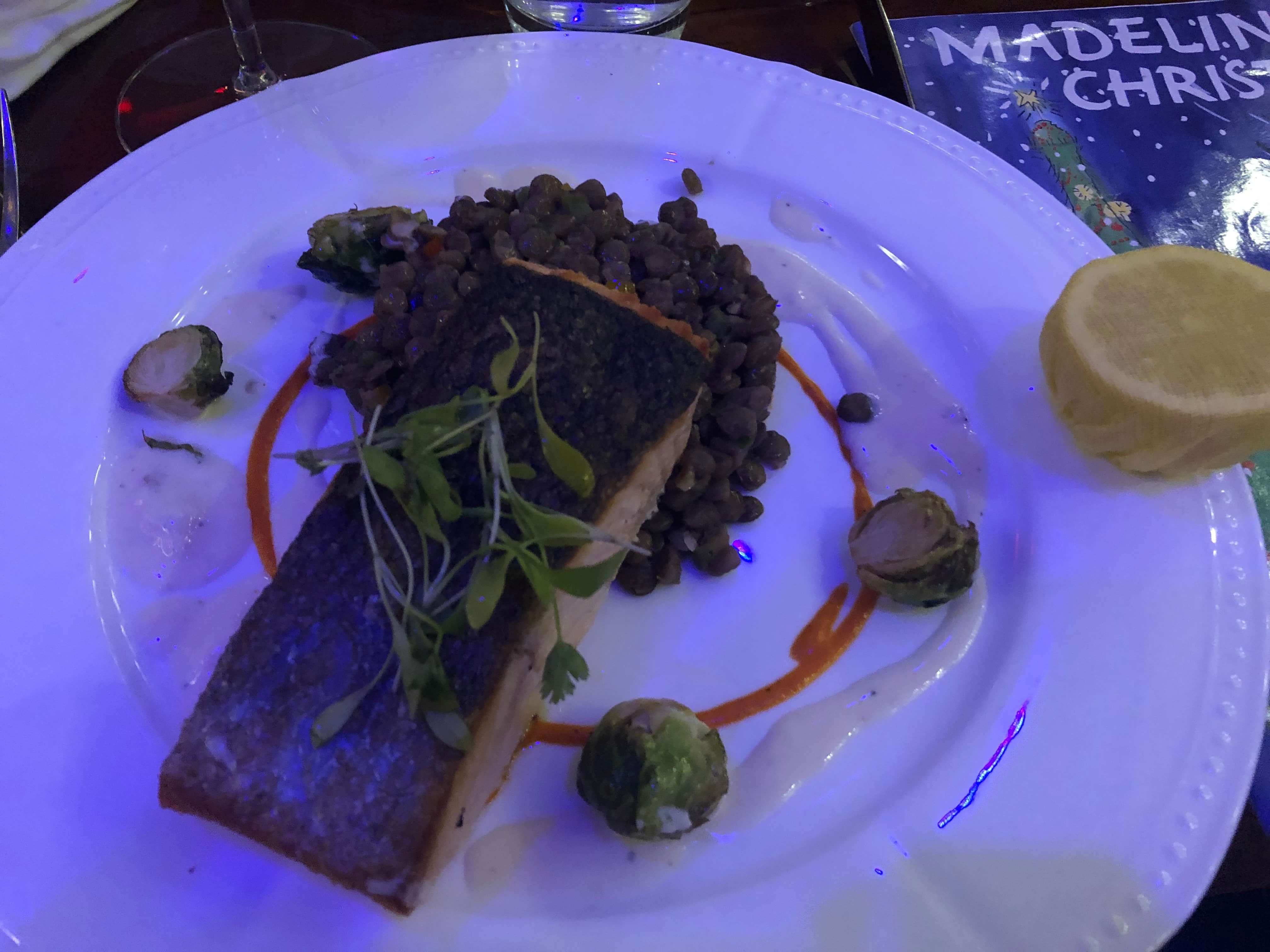 As for the food, it definitely hit the spot and was incredibly rich and fresh. The kids were a bit thrown off by the two meat combo in their burgers (they like a simpler burger) but learned to like this new version that quickly filled them up. I loved the salmon (cooked to perfection, by the way!) and yummy lentils that my four-year-old helped me eat.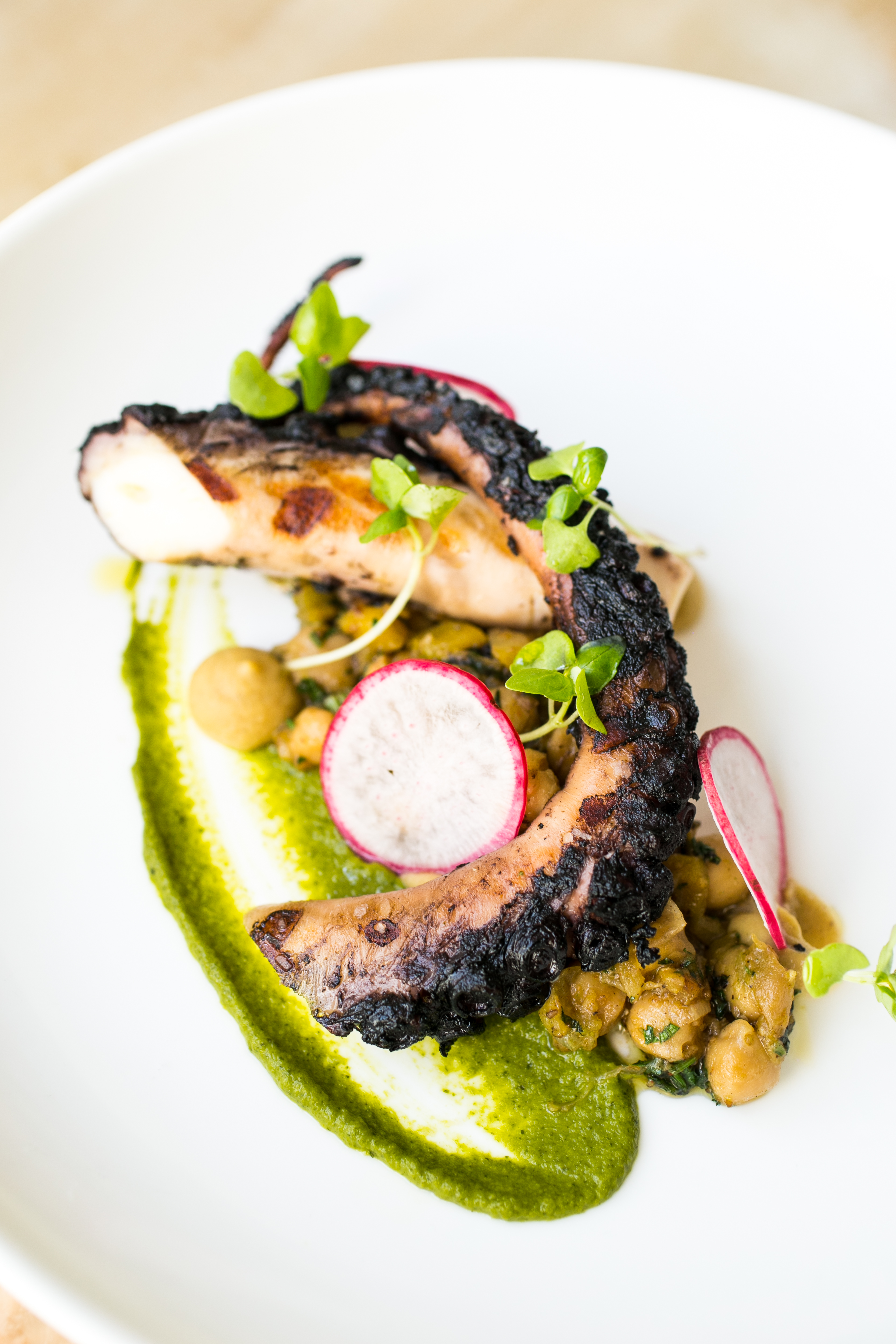 The menu is also filled with delicious options that we didn't get to try like their Goat Cheese Ravioli, Chargrilled Octopus, ZAVO Seafood Platter, to name a few selections that caught my eye. We also had to skip out on dessert but the Pistachio Baklava and ZAVO'S "Death by Chocolate" Cake are sweet treats I would love to try when I visit again.
Zavo is also known for their private weekend shows where you can check out shows like Venetian Mystery Night (21+) and Middle East Meet Venice, to name a few choices. Check out their calendar for complete information and listings.
And while I did bring the kiddos along, Zavo Restaurant is really for those special nights out. The vibe is very sophisticated and relaxed (aka not the best spot for a pack of kids). However, we did go early enough and were seated in a prime spot for street viewing so all in all, it worked out to be a successful dining experience for everyone.
Check out Zavo Restaurant for more info.
We were provided with a complimentary meal. All opinions, as always, are our own.