Traveling to Europe this holiday season? Then, you've got to make a trip to Munich to check out their incredible sights, including their Christmas Market. This includes tons of lights, shopping, entertainment and treats. Read on check out what you can find at their awesome Christmas Market.
Munich's Christmas Market: What to Expect!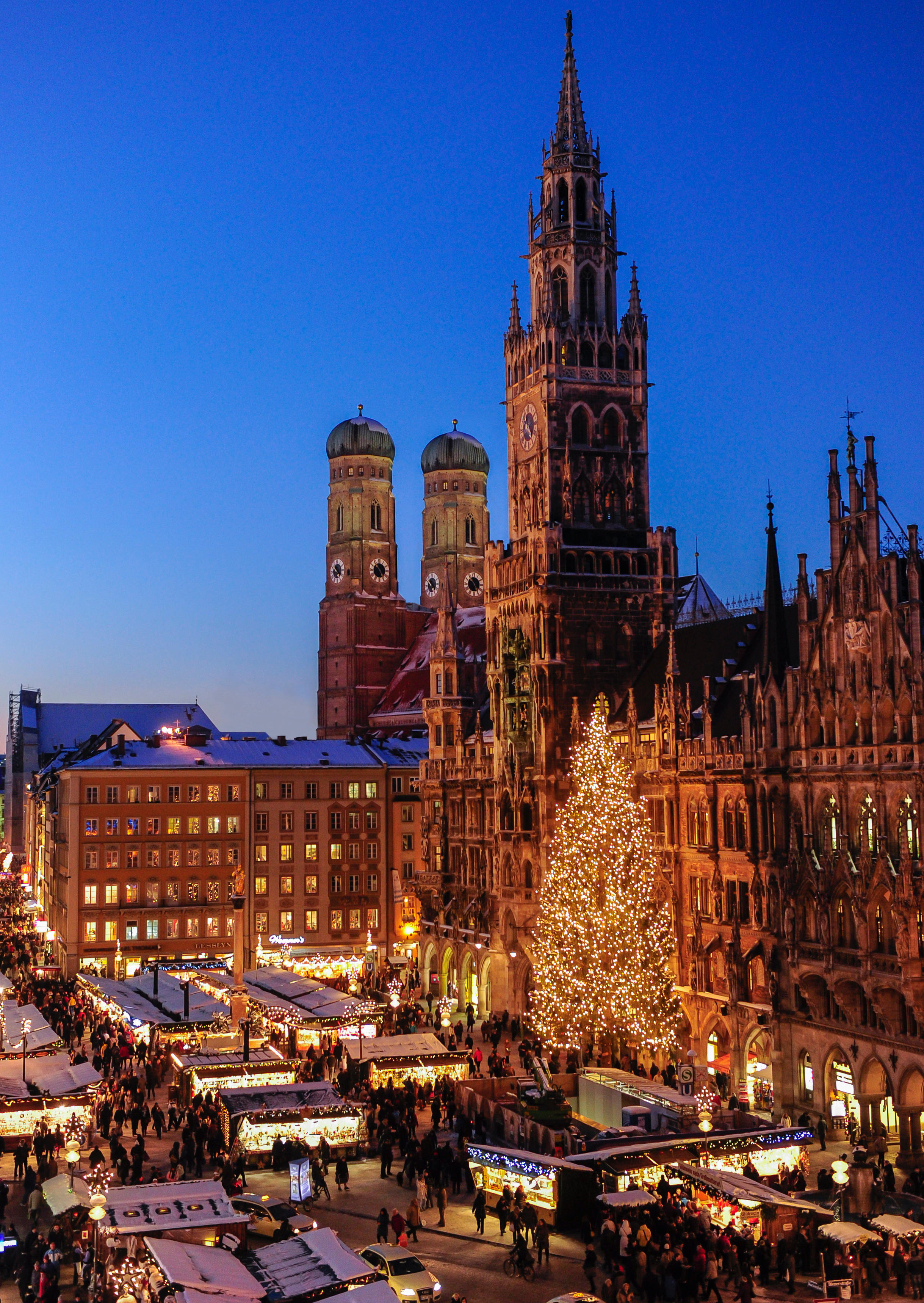 The Pink Christmas Market 
A dedicated Christmas market, the Pink Christmas Market welcomes everyone with its festive atmosphere. Located in the heart of the famous Glockenbachviertel neighborhood in Munich, next to the Isar River, the market features nightly music and cabaret shows and runs through December 23. www.pink-christmas.de
The Tollwood Winter Festival
The Tollwood Winter Festival features large tents staging live music, theater and cabaret everyday, as well as a wide variety of goods and food at their Christmas market. The Festival runs through December 31.  https://www.tollwood.de/en/
The Marienplatz Christmas Market
Munich's main market located on Marienplatz, the town square, dates back to the 14th century and is reputed to be the one of the oldest in Germany.  Food, drink, and handicrafts are featured, especially at the attached crib (manger) market. Running through December 24, the market is said to be one of the largest in Bavaria. https://www.muenchen.de/int/en/events/christmas-market.html
What to Do in Munich
The capital of Germany's southernmost state Bavaria and a world-class city, Munich combines tradition with modernity. Munich's wealth of art and culture, its rich history, and colorful traditions provide an ideal base for holiday travel throughout Bavaria with 5000 restaurants and more than 60 museums and a wide range of hotels including three new luxury hotels: Andaz, Roomers and Steigenberger. Celebrating its 500th anniversary this past year, the Bavarian Purity Law has guaranteed purity and transparency of ingredients in Bavarian beer since 1516, effectively one of the earliest efforts to ensure purity in food and drinks for consumers.
For more info, please visit:  https://www.muenchen.de/int/en.html,Facebook: https://de-de.facebook.com/muenchen  Twitter:  https://twitter.com/muenchen_de Instagram:https://www.instagram.com/muenchen/