Summer is officially here and I don't know about you but that still means work and wrangling the kids, but also some much-needed summer getaways here and there. One place that I've had my eye on is a weekend visit to Lansdowne Resort and Spa, A Destination Hotel. 
Located on the banks of the Potomac River in Virginia Wine Country (35 miles from of Washington, DC), you will certainly be able to enjoy some gorgeous views, and this summer, they're also offering tons of all-new summer activities. This includes more than 20 activities weekly for guests to enjoy, from beekeeping seminars and herb gardening demonstrations to painting classes and outdoor movie experiences. Read on to check out more of their awesome activities to inspire your summer getaway.
Summer Getaways at Lansdowne Resort and Spa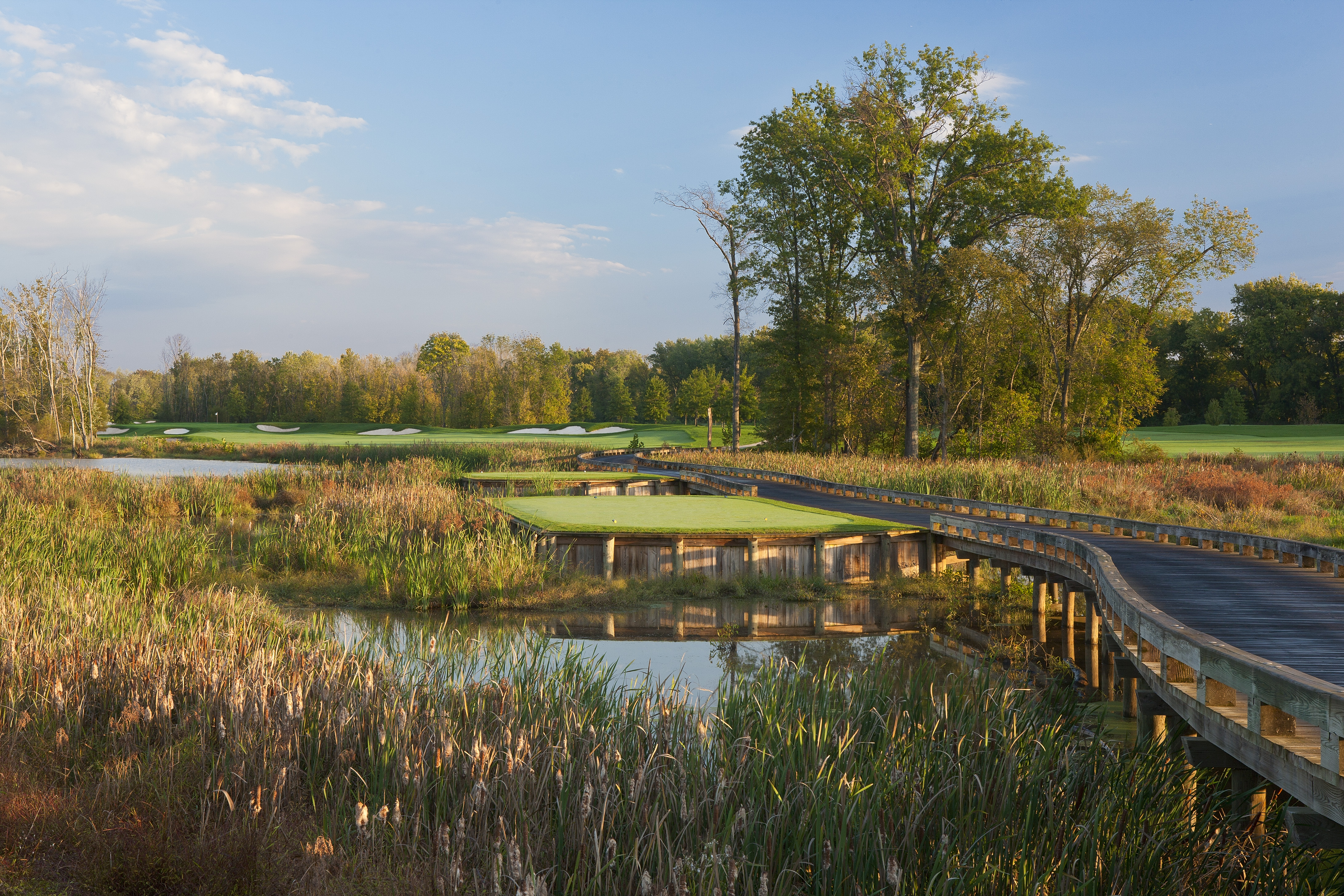 SCREEN ON THE GREEN, Saturdays | 9:00 PM
On a balmy summer evening, nothing's better than watching a classic drive-in movie under the stars. We've taken this seasonal staple and given it a Lansdowne upgrade by swapping cars for golf carts! Enjoy your favorite drinks, eats and sweets while watching before snagging your spot on the green. $25 per adult, $5 for kids 3-12, kids 3 and under are free. Movie snacks are available for purchase.
HERITAGE HISTORY & NATURE HIKE Select Saturdays | 9:30 AM
Experience the land beneath your feet come to life during a morning hike to the Potomac River. Journey back in time with our historian as he plays the role of Thomas Ludwell Lee, the original land owner. You'll discover the unique history of Lansdowne's property, dating as far back as 600 A.D. It's a rich historical journey that can only be experienced at Lansdowne. Complimentary for guests.
PAINT, PINOT, AND PAVAROTTI ON THE POTOMAC RIVER Sundays | 11:00 AM – 1:00 PM
Join local artist Jill Perla for a sensory experience like no other! While Jill creates a masterpiece before your eyes, sip and savor a fine glass of pinot while being inspired by the Potomac panorama and the operatic prowess of singer Luciano Pavarotti. Here, beauty and art coincide to convey the sublime inspiration behind the painter's palette. $55 per person includes art supplies and wine.
BEAUTIFUL BLOOMS BOUQUET MAKING Thursdays | 7:00 pm – 8:00 pm
Nothing says "summer" like a beautiful bouquet of flowers! Freshen up your home décor skills and learn how to create impeccably designed bouquets while enjoying a glass of Virginia wine. Local floral artist, J. Morris, Design will shares all their best bouquet-making tips and tricks while they make the resort's weekly floral arrangement from our discovery desk – from how to pick the best blooms to the ideal way to assemble them for maximum appeal. Finished creations will be on display for all guests to enjoy in the resort's entrance. Complimentary for guests.
LANSDOWNE CELEBRATES AMERICA July 2nd, 2017 | 3:00 PM – 10:00 PM
Celebrate America's most patriotic holiday at Lansdowne Resort and Spa on Sunday, July 2nd! Enjoy great food from local food trucks, local Virginia wineries and breweries, plus fun games for the little ones and adults. It all starts at 3:00 p.m. with broadcast from iHeart radio 97.1 WASH-FM's Chili Amar from the Loo & Chili morning show and then live performances by Shelton Taylor followed by The Reagan Years. After the concert, stick around for a spectacular fireworks show over the Potomac River. Tickets for general admission are $5 per person. General admission and VIP tickets are available for purchase on Eventbrite.
HERB GARDENING 101 Sundays | 4:00 PM – 5:00 PM
End your weekend with a one-of-a-kind gardening experience hosted by our partners at Legacy Farms, a non-profit that provides individuals with Autism agrarian based jobs. Learn about the restorative power of herbs and secrets to herb home gardening success, all while enjoying a sampling of signature recipes and non-alcoholic cocktails featuring herbs grown in our on-site garden. Complimentary for guests.
Other Lansdowne Resort and Spa summer activities and classes include: Cooking with Local Ingredients; Phenomenal Smart Phone Photography; Manifest Your Dreams with Vision Boarding; Kids Eat Free; Italian Night; Burgers, Brats and Brews Barbeque; Game Night; Kite Flying; Evening Fireside Chats and Sips; Golf Clinic; Tennis Clinic; Spa Happy Hour; Yappy Hour; and Guided Meditation paired with Sunrise Yoga.
Lansdowne Resort and Spa's rates this summer begin at $176/night. For more information, please visit www.destinationhotels.com/lansdowne-resort or call (703) 729-8400.