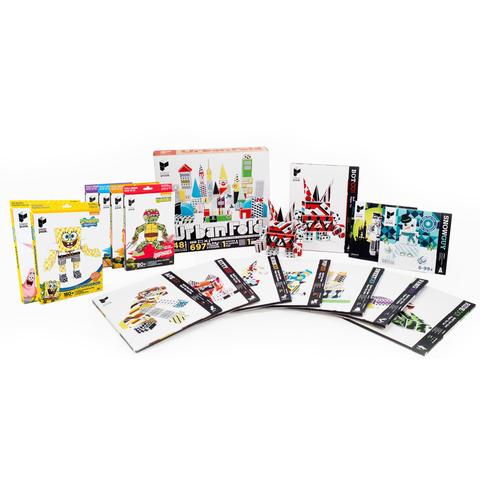 For the past few days my girls and I have enjoyed some some tech-free fun by by making crafts and 3D figures thanks to the innovative new paper crafts from Paper Punk.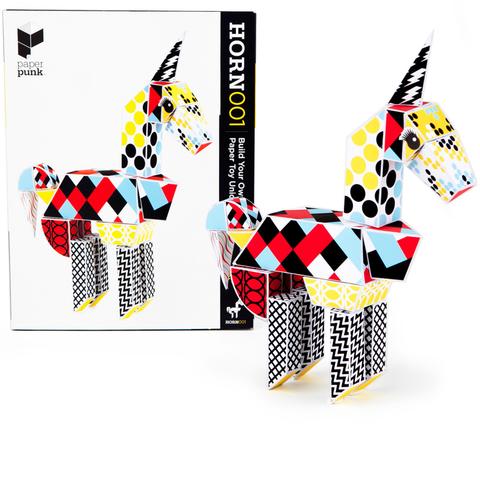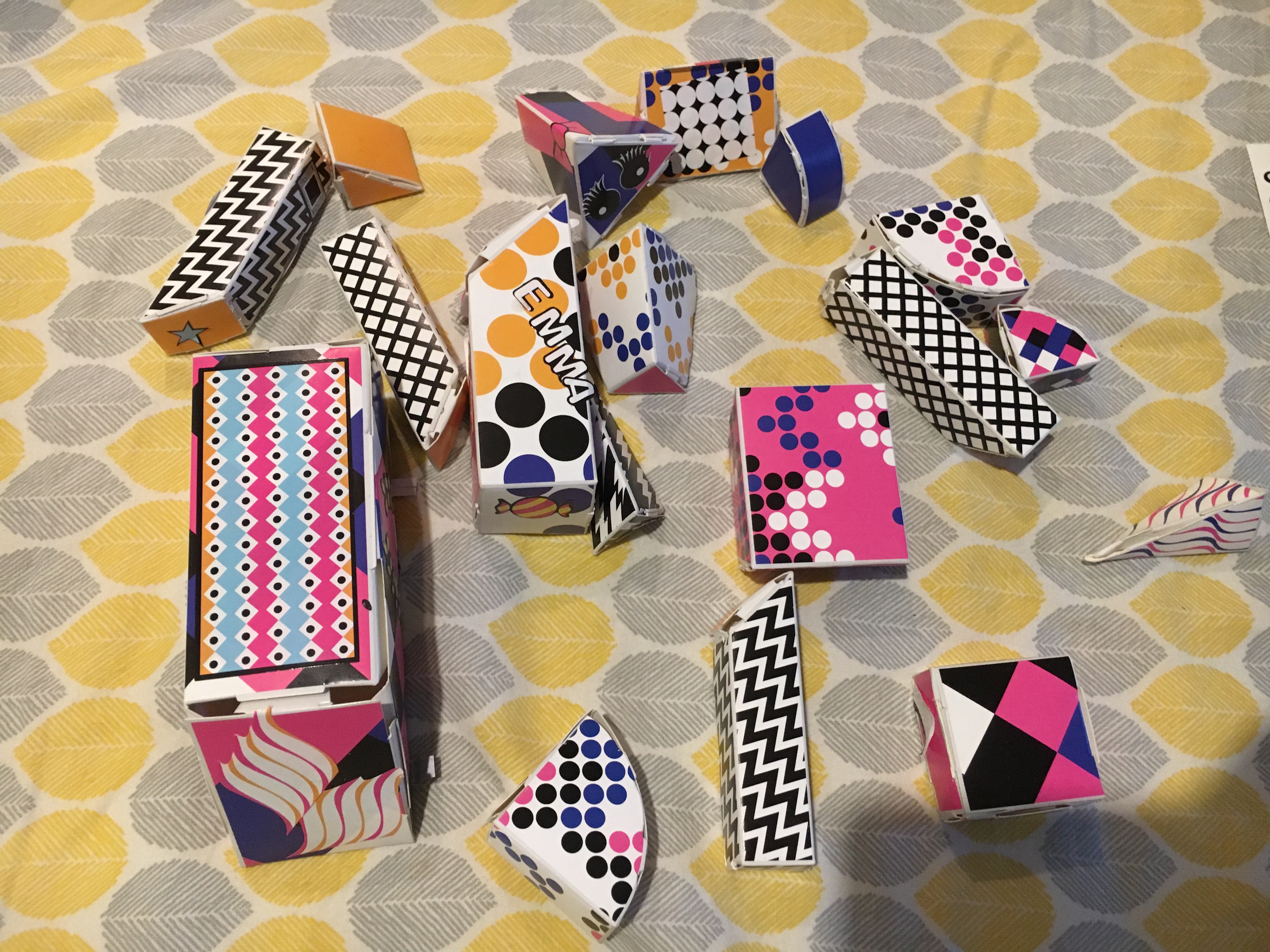 Created by Grace Hawthrone, a entrepreneur, artist, author and educator, who created Paper Punk as way to offer families a fun and interactive toy that's  tech-free and easy-to-use.  This innovative paper-based toy allows kids 6 years old and up the cool opportunity to turn flat 2D shapes into robots, unicorns, puppies, kittens and more!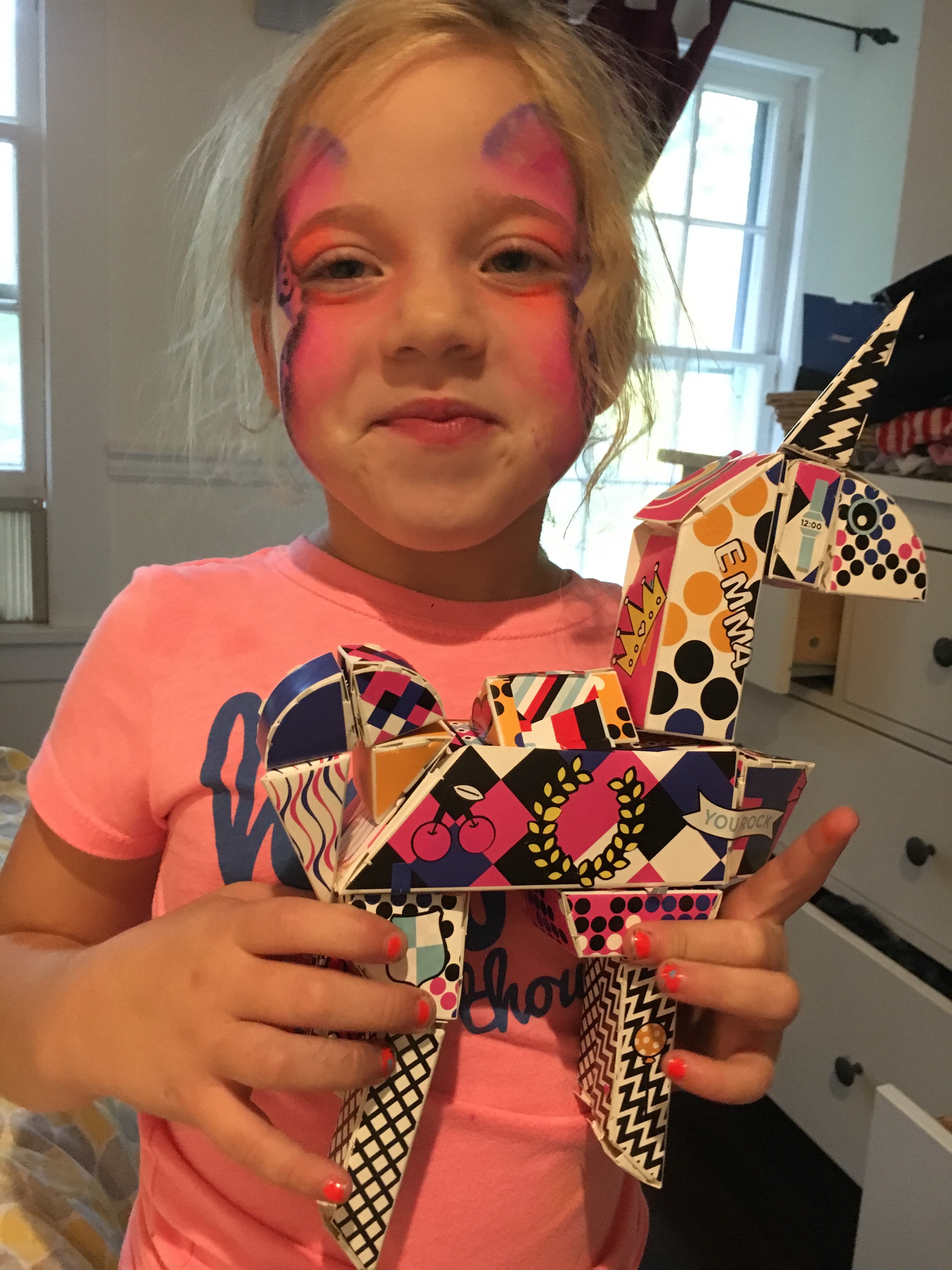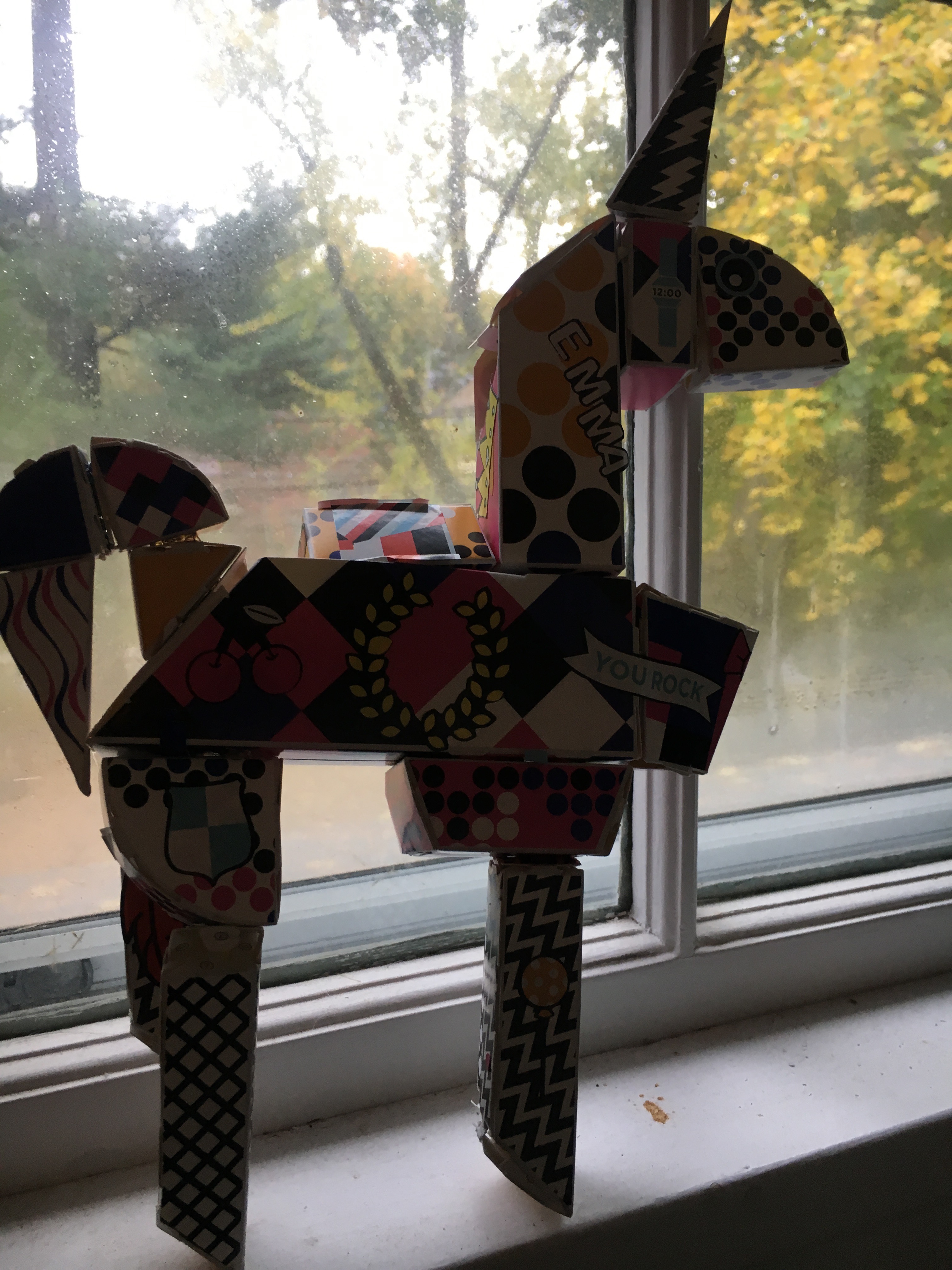 How it works is that each Paper Punk kit comes with a reuseable folder, 18 punch-n-build shapes, 190 stickers, 40 adhesive dots, and a poster with easy-to-follow-directions. My daughters and I worked together to create the Horn001 aka a toy unicorn as we punched out the shapes and folded them following the directions. My 9-year-old was pretty great at configuring the shapes as I worked with my 5-year-old to fold as we connected the pieces together. They really loved making their special colorful paper crafts that we adorned with a collection of vibrant stickers. While working on the project with them, I really loved how simple the instructions as well as how detailed and special each Paper Punk figure was. From a collection of colors to different shapes and forms, our special unicorn was made in less than an hour that we proudly placed on our mantel. I also loved how the kit didn't require scissors or glue, which makes the Paper Punk kits really awesome for traveling with kids where you can take these kits magical creatures anymore and not have to worry (freak) about any mess.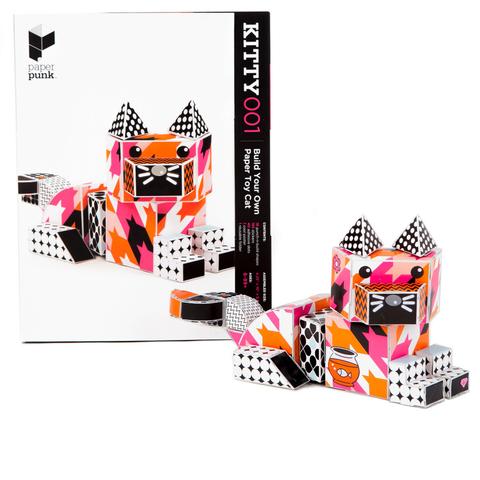 Featuring a collection of cool paper crafts such as an Ape, Robot, Pup, Kitty, a Snow Gal and even a SpongeBob kit, the girls and I can't wait to get crafting again. A great gift for the holidays, I highly recommend the Paper Punk kits where you can your kids can literally create and transform paper into magical little creatures that are fun, creative and a much welcome break from technology.
For more info, please visit: www.paperpunk.com