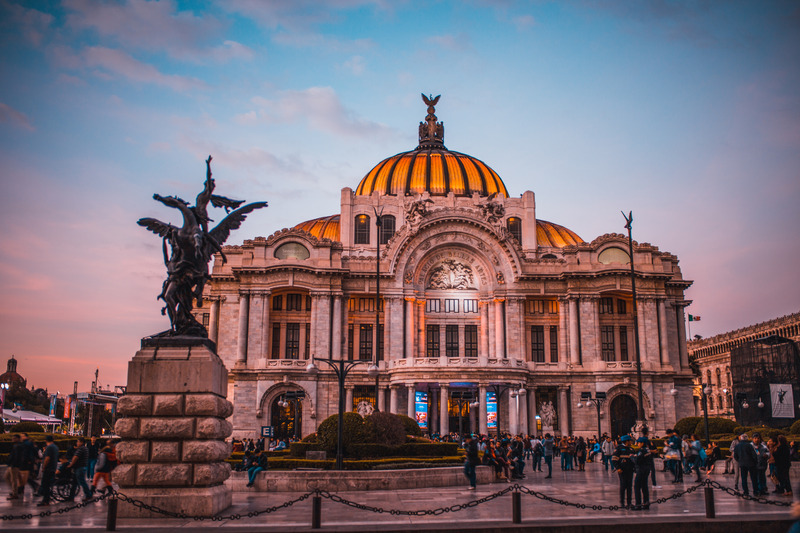 If you only associate Mexico with Spring Break and television shows and Tacos, then you are completely off the mark. After you're done reading this you are bound to add Mexico to your bucket list, and possibly even at the top of that list because the well-kept secrets of Mexico are about to be revealed.
A Cultural Haven
Mexican culture is rich and has interesting traditions and landmarks that are waiting to be discovered and explored. Whether it is of an ancient or a modern nature, you're bound to find it in Mexico. Due to the media, you may have wondered if Mexico is safe to travel to, and the answer is a millions times over YES! There is so much to explore that it would be a shame to ever pass up on. Mexico has an abundance of artifacts that date back to the Aztec era, as well as a number of churches that dates back to centuries before us. Fast forwards to our current times, you'll be pleasantly surprised to find a number of art exhibitions as well as bookstores and museums- it's a fun fact to know that Mexico holds the 2nd largest number of museums in the whole world!
The Monument & Museum of Revolution
This beautiful domed arch was built in memory of the amazing heroes that died during the Revolution, and they are actually buried there. You can even  go to the very top of the arch, where you can enjoy the breathtaking view of the city.
Frida Kahlo House
It doesn't matter how old you are or whether you are an art addict or not, you know who Frida Kahlo is! And you cannot visit Mexico without paying a visit to this beautiful house turned museum and dedicated to everything Frida related.
A wonder of the world
Not everyone can go around bragging that they've visited one of the 7 wonders of the world, but you certainly can after you've gone to Mexico and seen Chichen Itza to stand at the bottom of the Temple of Kukulkan. And it's not been labeled a wonder for nothing. The amazing ability of the Aztecs to build this ancient city and the temple itself is something to behold.
A Sense of Adventure
Mexico is no one trick pony! Aside from the numerous sites that you can visit that have historical and artistic as well as cultural value, Mexico holds quite a few adventurous secrets as well.
Enter a Cenote
A cenote is what was once a cave and had the ceiling collapse, only to reveal an beautiful, hidden pool of clear, blue waters. You'll never experience serenity like this in your life for it is secluded and so very pure.
Release the Turtles!
Just another once in a lifetime experience that you can tick off your list of awesome things to do. Between August to October, which is when the hatching season is, you can watch the turtles migrate to the ocean and it's really quite a sight to see.
Festivals Galore
Mexico has a ton of carnivals and festivals that you can be a part of or observe, depending on when you go. The Day of the Dead is definitely one to celebrate as it is full of life, celebrating all of the dead people that have passed on to another life.
Lucha Libre
You cannot leave Mexico without watching a Lucha Libre. This is the locals take on wrestling and it is colorful, dramatic and full of action. The wrestlers wear unique costumes and masks and take the sport of wrestling to a whole new level.
Too many secrets to tell
What we've provided above is just the tip of the iceberg. Mexico is full of so many different activities and adventures, and the only way to discover them is to actually go and find out for yourselves. You will probably never want to leave!