Summer is almost here and that means lots of time outside, including trips to the beach and the pool. However, finding a bathing suit that's comfortable and supportive for a variety of body shapes and sizes isn't always easy. Enter the RRSwim 2018 line from Ruby Ribbon a line constructed with InvisiShape that works to shape and smooth the waist and hips while supporting the bust without the use of underwire.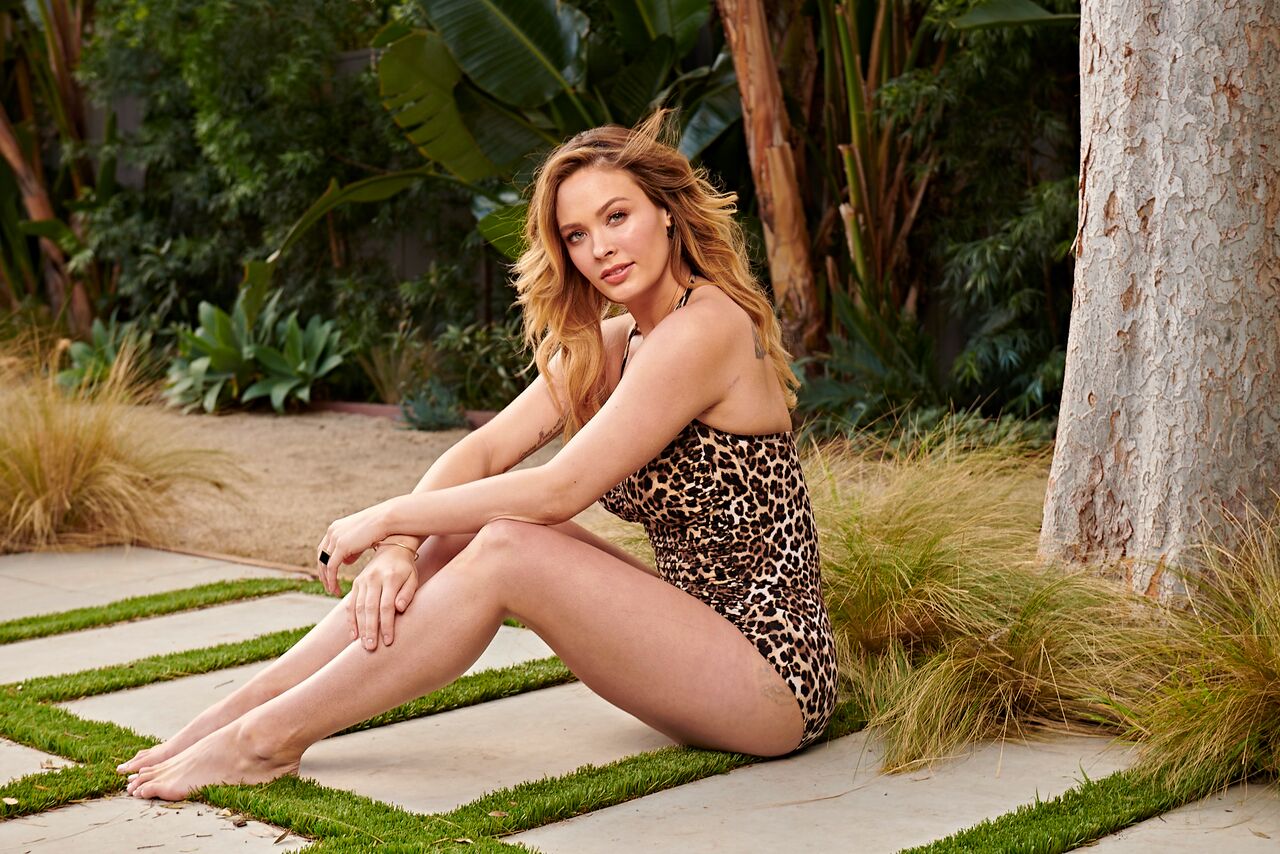 I had the pleasure to try out the Riviera Tank Suit in black, which offered ruching across the body to provide flattering/vintage form. In addition to loving this classic look, I also loved how it felt as it shaped and slimed my waist by providing me with incredible support. In addition to this bathing suit, they also offer other on-trend prints and colors, such leopard, floral and plain blocked colors.
Created by Anna Zornosa who believed that women shouldn't have to wear clothing and shapewear that's uncomfortable. She stated, "I believe that no woman should make a trade-off between comfort and appearance, and that clothing that fits, lifts and supports can positively impact that most beautiful of things: confidence." This includes a mission that celebrates confidence by providing shapewear and and on-trend fashion are designed for comfort, style and fit.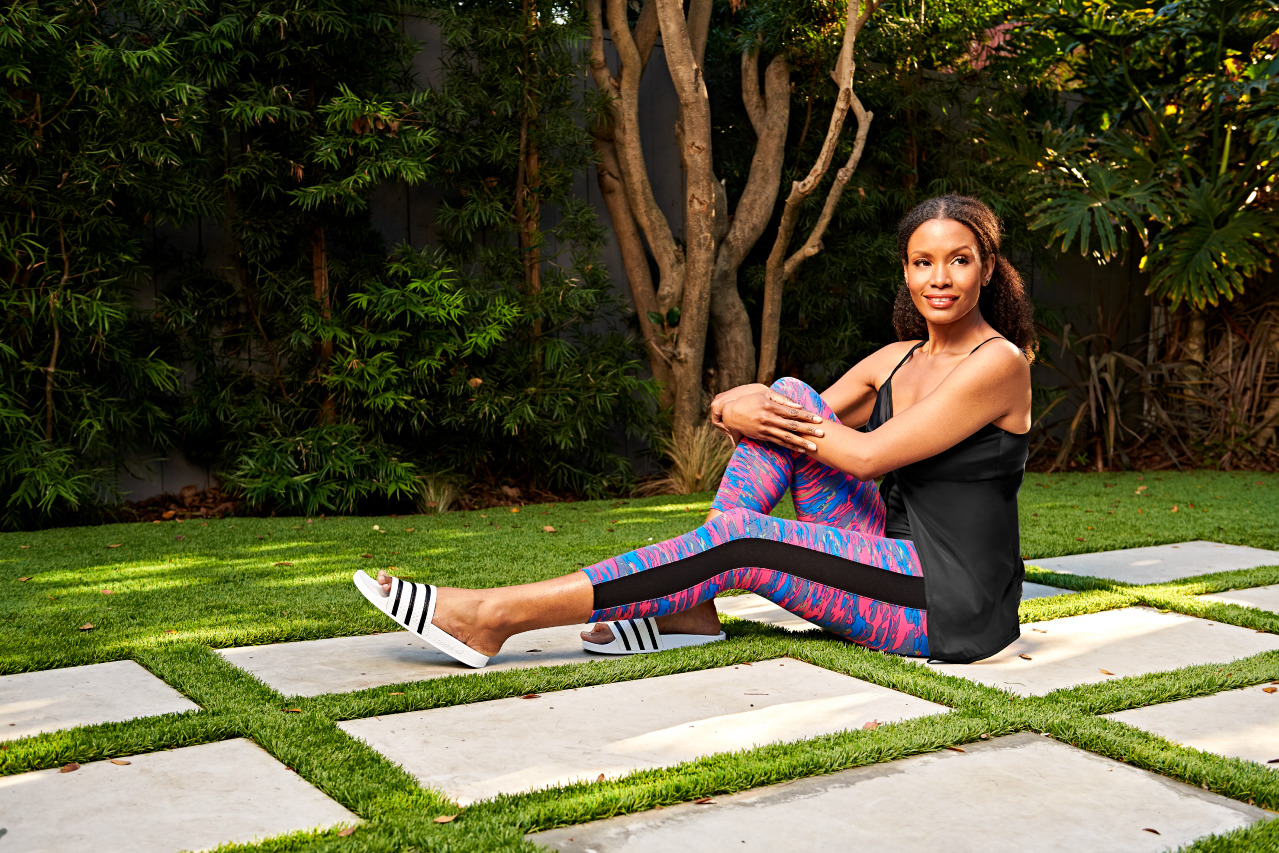 In addition to the swimwear, Ruby Ribbon is also known for their shapewear and comfortable clothing with some of my favorites being the Original Demitees and the Criss Cross Capri Leggings, which provides some incredible control and support throughout entire leg. As for the Original Demiette, they are gamechanger! I was amazed by how they offered an incredible amount of comfort without the use of underwires or padding. This cropped-style demi offers a compression 360 degree stretch, allowing for a natural bustline.
Another cool aspect of the company is their network of Independent Stylists. Through this platform, women can work part-time or full-time where they act as Stylists to sell Ruby Ribbon products via their own e-commerce websites, at trunk shows, and personal styling appointments. To learn more about Ruby Ribbon, I had the pleasure to interview its founder, Anna Zornosa. Read on for more:
Interview with Anna Zornosa of Ruby Ribbon
Weekend Jaunts: How did the idea of Ruby Ribbon come about?
Anna Zornosa: Before founding Ruby Ribbon I had an unfortunate experience of wearing a piece of shapewear to an event that was so uncomfortable I ended up removing it in the ladies bathroom in the middle of dinner. When I went to toss it in the bin, I noticed other pieces of shapewear—I wasn't the only one! I became obsessed: women should NEVER have to choose between feeling good and looking good…the quest to marry both led to not just better Shapewear, but a belief that women should never have to put an underwire near her breast – not in swim, not in bras, not in shapewear…and that her WHOLE closet should say: "Hey there, beautiful…you can be comfortable, too!"
Weekend Jaunts: Why was it important for you to create Ruby Ribbon?
Anna Zornosa: There are certain products women buy BETTER when they are served by another woman – one who cares about getting them the right product. Women can't get that experience through e-commerce, and with 500,000 retail jobs lost last year they aren't getting it in stores either. I saw a need for a product that wasn't in the market AND the need for a sales channel that was (um) a "perfect fit." The fact that this means our company creates lucrative and flexible jobs for women gives me endless satisfaction (though to serve everyone we need MORE of them!).
Weekend Jaunts: What are some products women can expect to find on Ruby Ribbon?
Anna Zornosa: Well one thing that's NOT on the site is Underwire.
But beyond that – Camis and Demiettes that can support any woman comfortably, from Extra Small to XXXL, from an A cup to ANY cup (any cup!) The best swim suits on the market – with shape but at prices you'd pay for a suit without shaping. Pants and Leggings that give you fashion for days – but no button or zipper biting into your belly. And on-trend fashion pieces that complete your look for the season.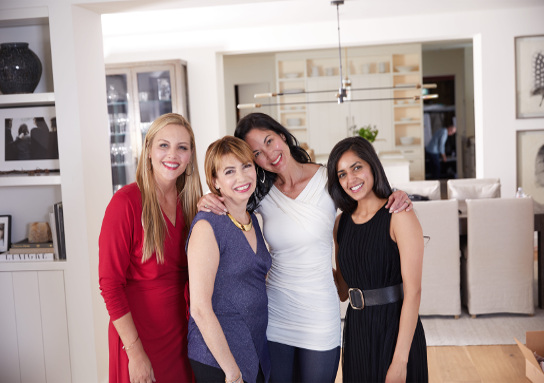 Weekend Jaunts: Tell us more about the Stylist experience on Ruby Ribbon?
Anna Zornosa: Being a Stylist is a great opportunity for all types of women who are looking for flexible income – and the satisfaction of making other women really happy with our products. Every Ruby Ribbon stylist will tell you about "the moment": the moment that happens when a woman who has been uncomfortable her whole life realizes we can get her out of a bra.
Our Stylists make generous commission on sales through in-person or virtual trunk shows, personal styling appointments, and online orders. Becoming a Stylist is easy. We provide everything they need to get them started, including samples, their own e-commerce website, and full training and access to a fantastic customer service team to help guide them. Stylists find the Cami sells itself and creates passionate repeat customers and referrals. Many find sharing Ruby Ribbon is less like traditional "selling" and more like sharing an amazing secret – wire-free comfort (and that includes swim)!
Weekend Jaunts: The camis and demiettes are incredible! How did the construction of these pieces come about?
Anna Zornosa: We wanted our Cami to be as comfortable and supportive as possible, so we found fabrics and patented techniques that could create results through "variable compression." Variable compression uses different tensions and release points to achieve comfortable shape, support and smoothing. It took a lot of work and time to apply this to Demiettes, leggings, pants and swim, but never tell a woman "it can't be done."
Stylists and customers realized we provided enough support to replace their underwire bras. Even well endowed women with DDD cups and higher were able to ditch their bras for this comfortable alternative. The Demiette was developed for women who wanted the support of the Cami, in a shorter version they could wear in hotter months or under crop tops. It also has the same incredible support and comfort of our Camis.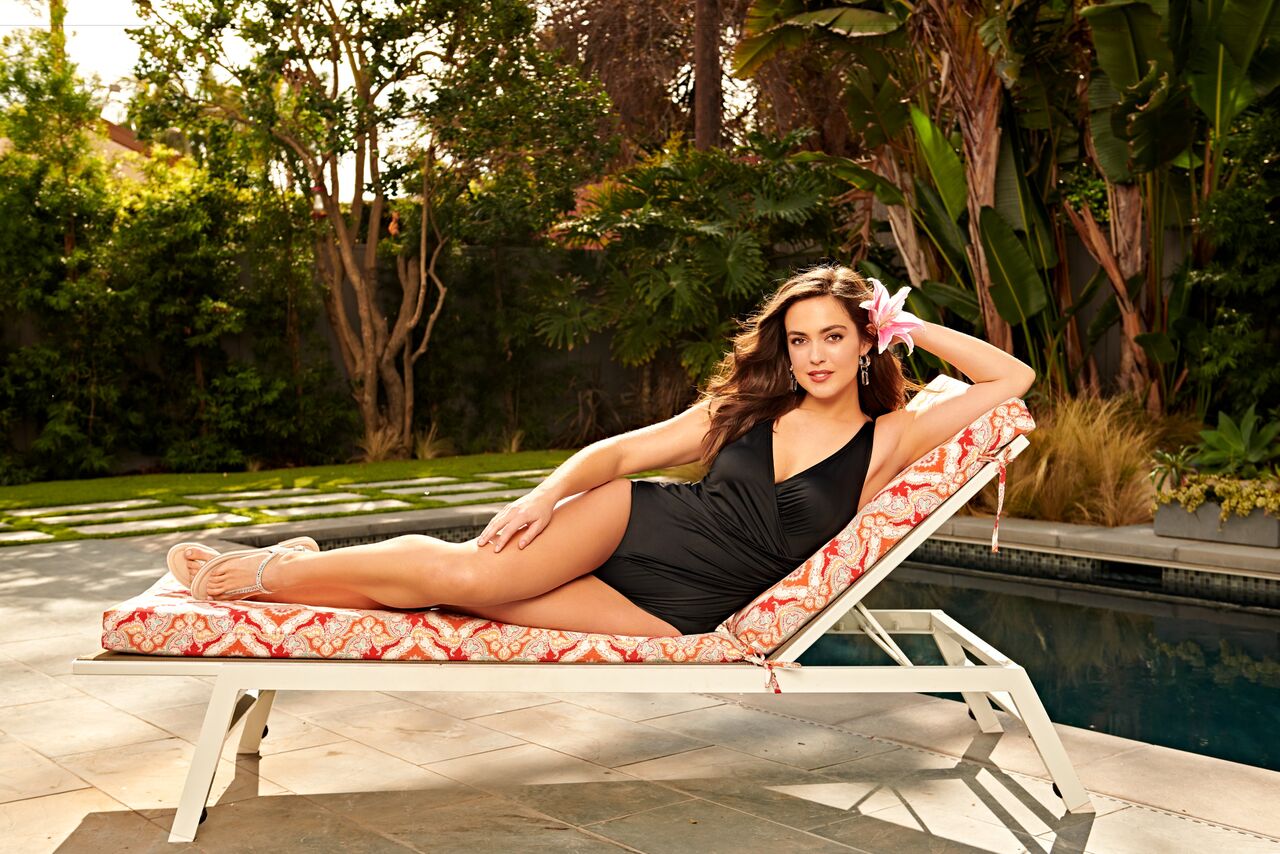 Weekend Jaunts: What can we expect for spring/summer?
Anna Zornosa: Summer brings us new exciting prints, colors and designs. Our new ditsy print in Camis & Demiettes is so pretty you'll want to show it off. Capri leggings are summery-cropped version of our famous shaping leggings. Our 2018 RRSwim capsule is packed with tank and tankini options for any body type. Our tank swimsuits are constructed with Invisishape technology that will shape, smooth and support you comfortably. Our Tankini tops are so cute you can wear them as tops from the pool to patio.
Weekend Jaunts: Anything else to add?
Anna Zornosa: I'm so crazy proud of our national network of Independent stylists! These are moms, lawyers, realtors, hairdressers, flight attendants – the variety of lives that a Ruby Ribbon side gig fits into is endless. What unites us is the joy we get in helping women find our products. And today we have just 1 stylist for every 64,752 adult U.S. women. We do need some help!
To learn more about Ruby Ribbon, please visit: https://www.rubyribbon.com/
I was given samples for review. All opinions, as always, are my own.