As I've mentioned one of the hardest aspects of traveling with kids is being on top of their many needs while driving (flying and so on). Of course the experience and the new adventure at hand is so worth it, but that doesn't mean it isn't challenging when embarking on a local or far away journey. Many of our recent travels have involved mini road trips where I blast some music (Regina Spector, No Doubt, Vampire Weekend, and the like), get activities ready and load up my bag with snacks. While I prefer that they be noshing on veggies and fruits, that's not always the case. Instead I've found some healthy-ish alternatives that gets us to our destination semi-sanely. What can stop you from getting to your destination in a relatively sane state is when the journey is not at all enjoyable because your car has seen better days. That is definitely the time when you should consider your options regarding a new car. Getting a lease car through somewhere like Intelligent Car Leasing might be advisable and it might just help you to relax on the way to your destination.
Road Trip Snacks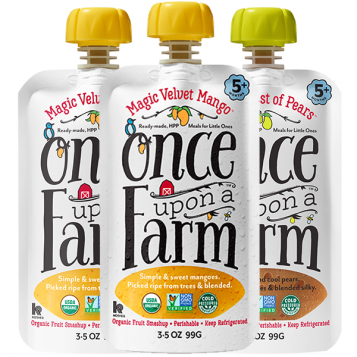 Fruit/Veggie Pouches
As I said fruits and veggies are what I would prefer, but if that's not always an option I try to give my kids the next best thing with fruit/veggie pouches. However, having seen and learned about many pouches over the years many are ladened with preservatives and artificial sugar. Gross. Enter Once Upon a Farm, an organic baby food brand that uses a technique called high-pressure processing (HPP). This technique is generally seen used cold-pressed juices, which enables the pouches to have fruits and veggies that are rich in nutrients, flavor and rich textures while also getting rid of any bacteria. Bonus: it preserves the freshness of the food without the inclusion of preservatives. This proved to be the perfect little snack for my toddler who wolfed down the Magic Velvet Mango and Oh My Mega Veggie. I also had a taste of the Mama Bear Blueberry that was packed with apples, sweet potatoes, blueberries and some coconut oil. I loved it, and served chilled it became a nice and refreshing snack.They even have a chocolate pouch that all of my girls can't wait to try out soon. Delicious, wholesome and easy to travel with – I'm sold!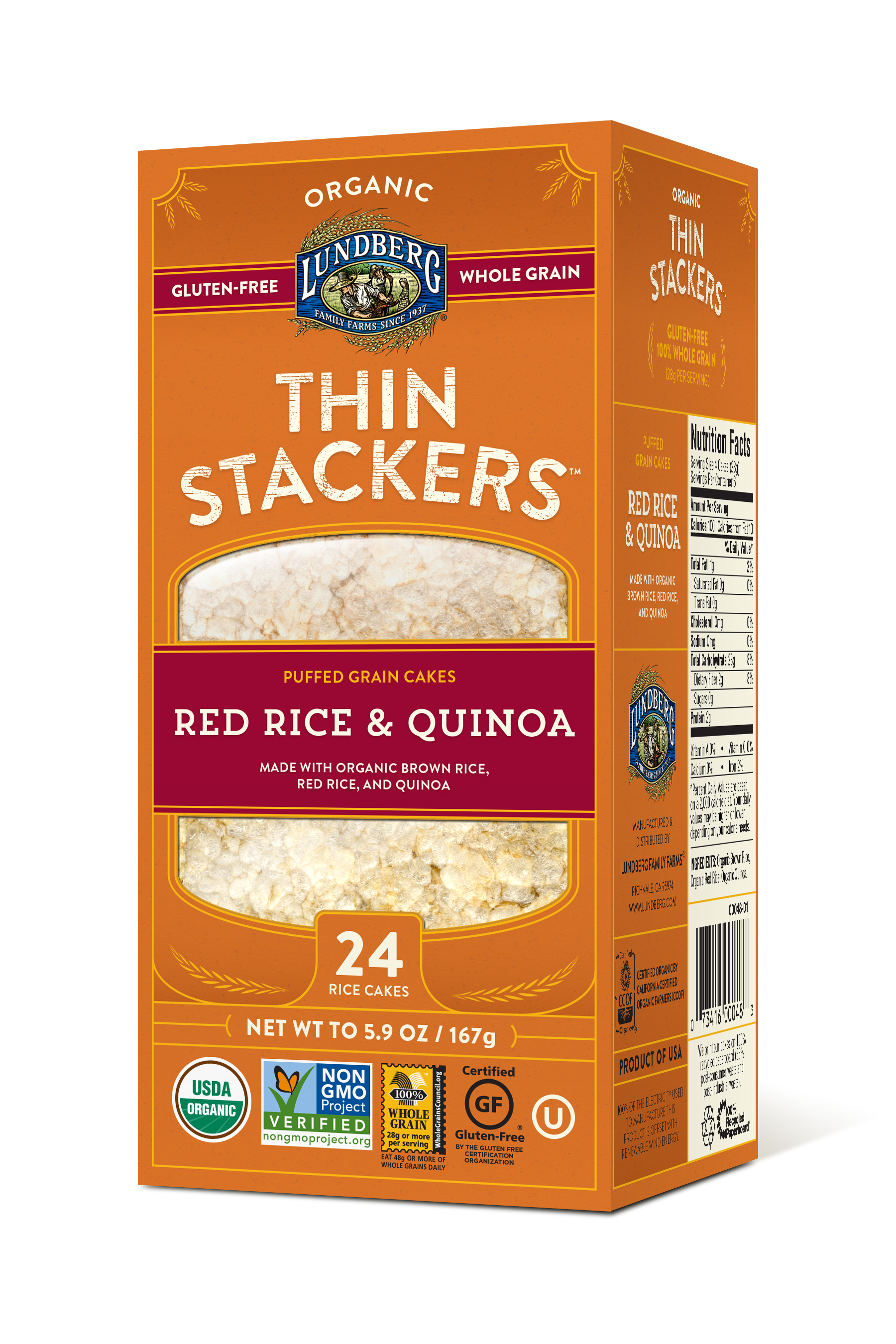 Rice Cakes and Crunchy Chips
Like my kids, I, too, like a good crunchy snack. Another go-to favorite for road trips and the school lunches is rice cakes. In particular, we love the Lundberg Family Farms and their thin stackers. An organic and gluten-free rice cake, these are the perfect travel food that can be snacked on as is or with some toppings like fruit or PB. The crackers come in four flavors: 5 Grain, Red Rice & Quinoa, Lightly Salted, and Salt-Free that are light and tasty. Definitely loading up our next road trip with these thin stackers. Another unexpected favorite is their Smokey Maple Rice Chips. These chips have the right amount of smokey flavor and sweetness that makes it so hard to stop eating them! I recently served them with some guacamole that didn't make it to the next day. And these chips are made with the good stuff like brown rice, so you don't have to feel that bad about the indulgence. Other varieties that I can't wait to try include Sriracha and Fiesta Lime!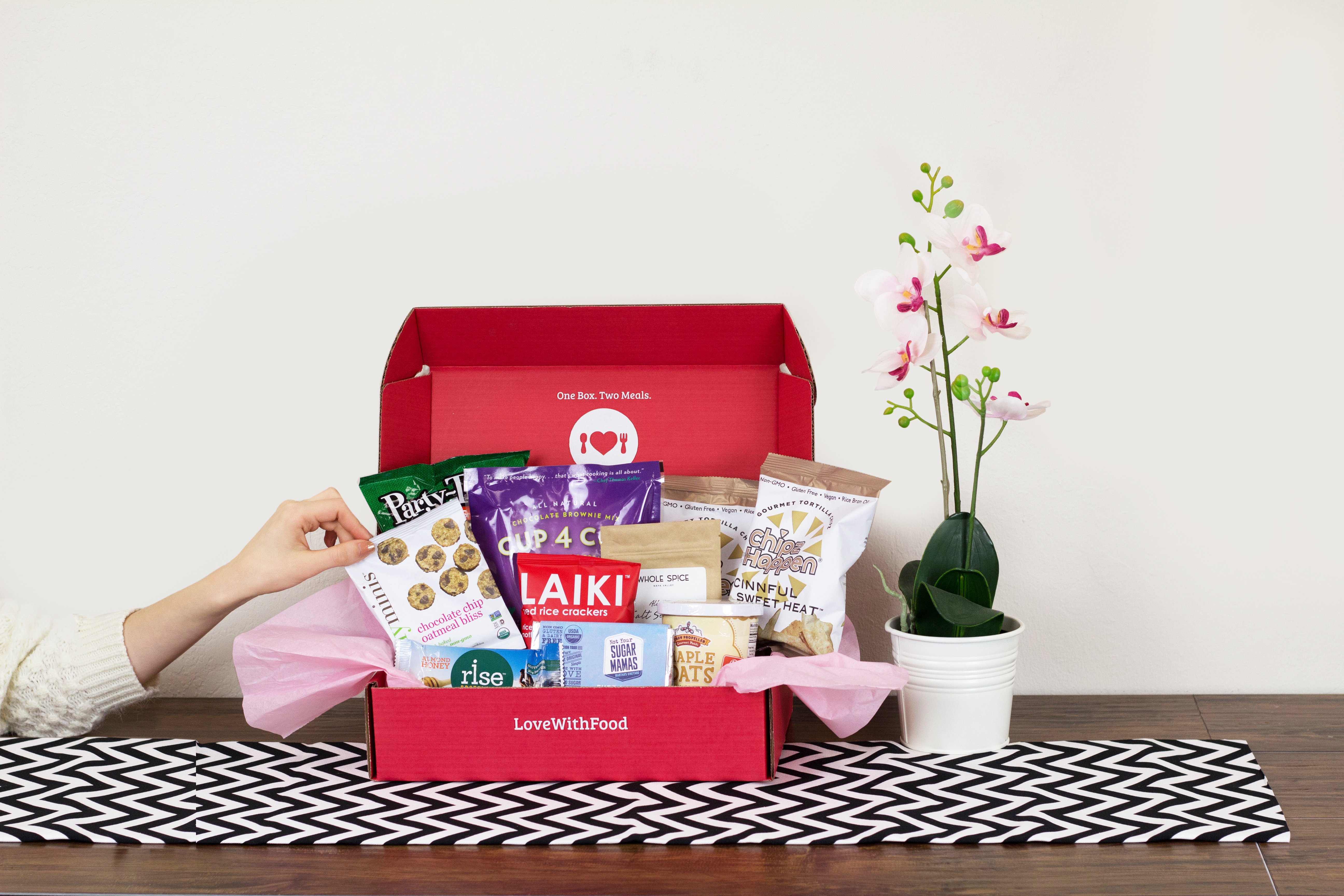 Snack Subscription Kit
And then for the Granddaddy of road trip snacks comes Love With Food, a curated monthly box of organic, all-natural, and even gluten-free snacks for both kids and grown-ups. They also have an incredible one for one business model where they donate a meal to local food banks for every box purchased, which has included the donation of over one million meals to food banks. Amazing, right! The kids were thrilled when we had the chance to dig it one of these boxes, which included an assortment of cookies, dried fruit, crackers and so much more. Having so much choice via one box was out of the norm for them, but they loved finding some of their favorites and I loved how the sizes weren't too big, making trying 2-3 things doable on a road trip. You can sign up for the box online, and they recently announced their global expansion plans will begin shipping internationally to over 25 countries in August. With a mission to bring curated, hard-to-find healthier snack selections to consumers, including a celiac-safe box and mostly dairy-free snacks, I'll definitely be bringing one of these boxes on our new adventure.
I was provided some products for the purposes of sampling. All of these opinions are my own.