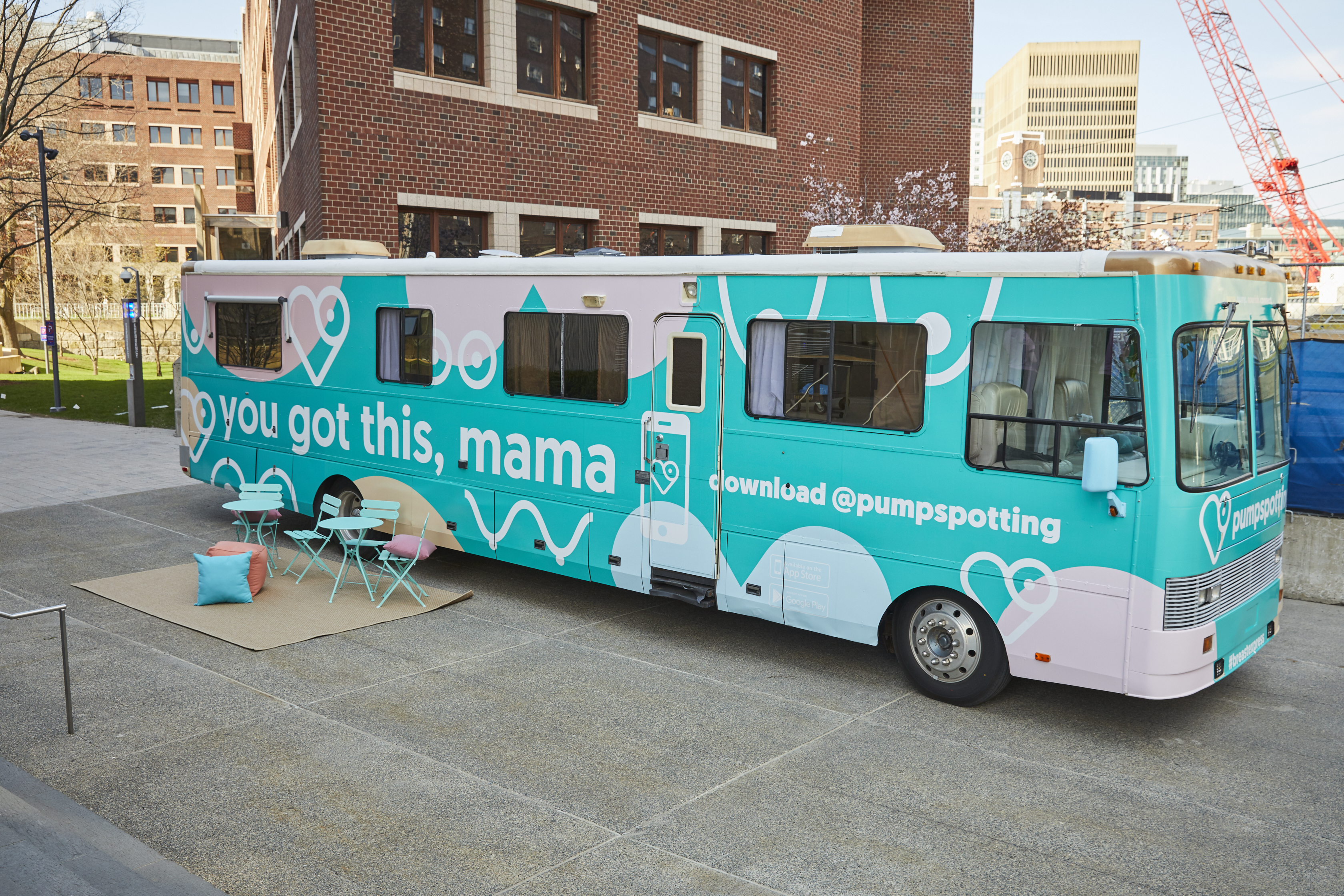 pumpspotting, an app that's bringing women together to nurse, pump, nourish and connect, will be touring across the country this spring to help unite communities in conversation, celebrate moms and breastfeeding advocates, and share breastfeeding stories and we are freakin' thrilled!
The Breast Express RV (aka a 40-foot pumpsuite) is equipped with pumping equipment, relaxing nursing chairs, water and snacks to make mothers feel comfortable and will travel over 10,000 miles, stopping at more than 28 cities, including some stops in NYC.
While on the road, pumpspotting will bring communities together to explore breastfeeding in all its forms through a Breast Express Event Series. Each community-centered event will feature a panel discussion on a topic important to breastfeeding mothers and be free and open to the public. pumpspotting will provide milk mocktails and a reception on the RV where women can connect, nurse and pump, add their name to a wall of boob art, talk with a lactation consultant, and experience the pumpspotting app. Check out more below on where to find the Breast Express RV in NYC:
Breast Express in NYC Events
Thursday, May 17th from 11am – 2pm at Boober in Park Slope
New York Baby Show on May 19th and 20th
May 21st, 9:00am – 11:00am Nourishing Tiny Tummies by Stonyfield YoBaby at Marche Marchan 237 Centre Street in Soho: Join pumpspotting to learn about nourishing tiny tummies from boob to spoon. Connect with other moms, tour the breast express, hear insights about nutrition from 6-12 months and incorporating first foods. Plus, tour the breast express, connect with other moms, and enjoy yogurt parfaits and sweet and savory tastes.
Monday, May 21st from 6pm – 7:30pm at Hatch Bleeker Street with an evening of conversation and support with Jada Shapiro, Doula and Founder of Birthday Presence and Get Boober, to learn how to get the "Breast Start" to your breastfeeding journey.
Follow the journey, sign up for events, and request a Breast Express stop at pumpspotting.com https://www.pumpspotting.com/thebreastexpress.