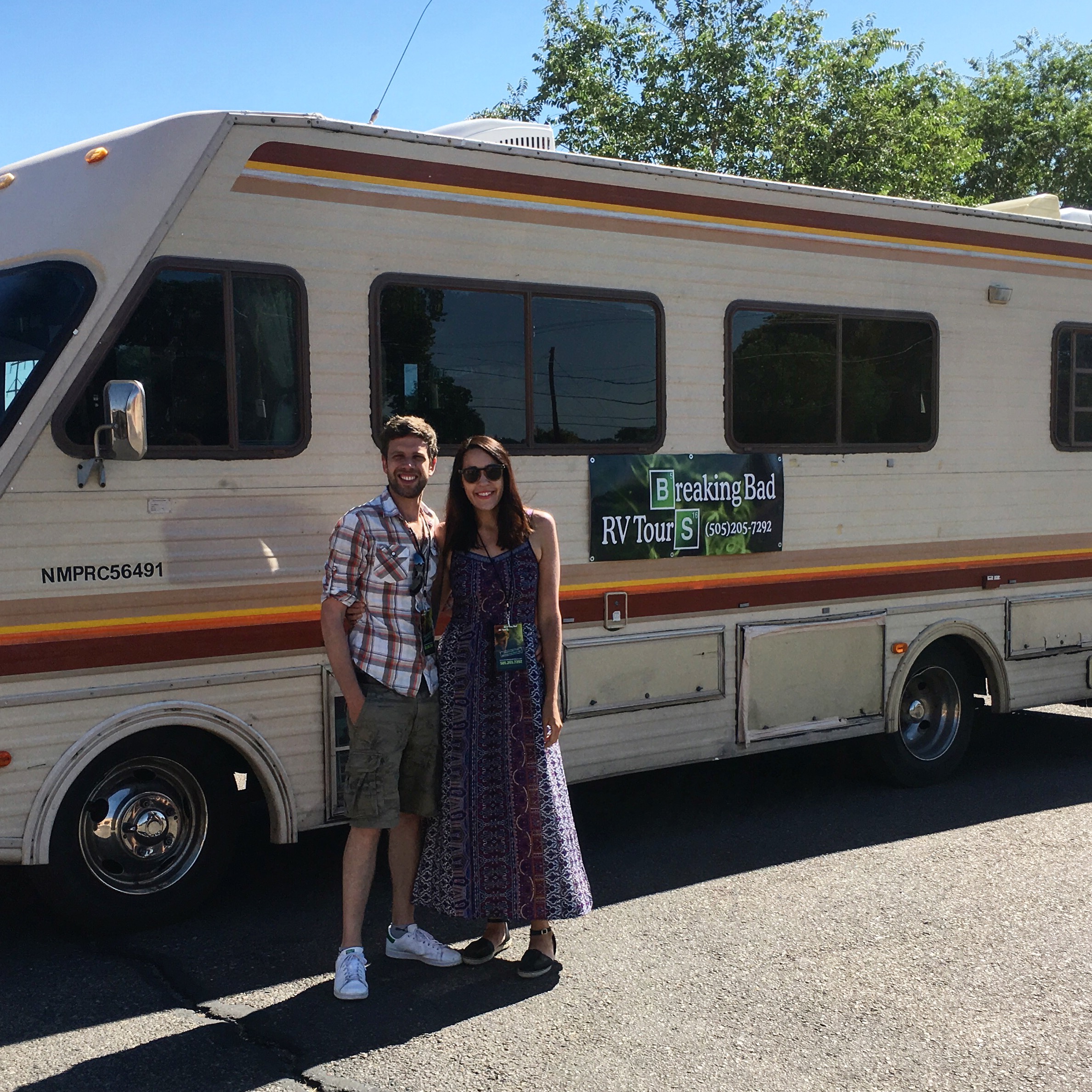 One aspect of travel that I really love is to experience a new area by taking an organized tour. While I love exploring and checking out the local hot spots on my own, going the guided tour route can make it easier to soak everything and see a little bit of everything within a given area.  During our stay in New Mexico we did just that by experiencing our first tour in an RV via the Breaking Bad RV Tour that took us to a lot of the locations where the popular TV show was filmed.
My husband is a huge fan of the show so he was thrilled to go on an organized tour that would take us to over 20 locations in Albuquerque. The hitch was that the tour was a steep $75/per person, but we chalked it to the experience and went for it. The three-hour tour started in Old Town where the RV was loaded up with fellow Breaking Bad fans. The entertaining host/driver of the RV give us the rundown of what we were to expect and kicked it off by showing clips of certain episodes as we approached the places were the scenes were filmed. I thought this was a really cool way to connect parts of the show that you may have forgotten while also having a chance to refresh your memory on certain aspects of the show.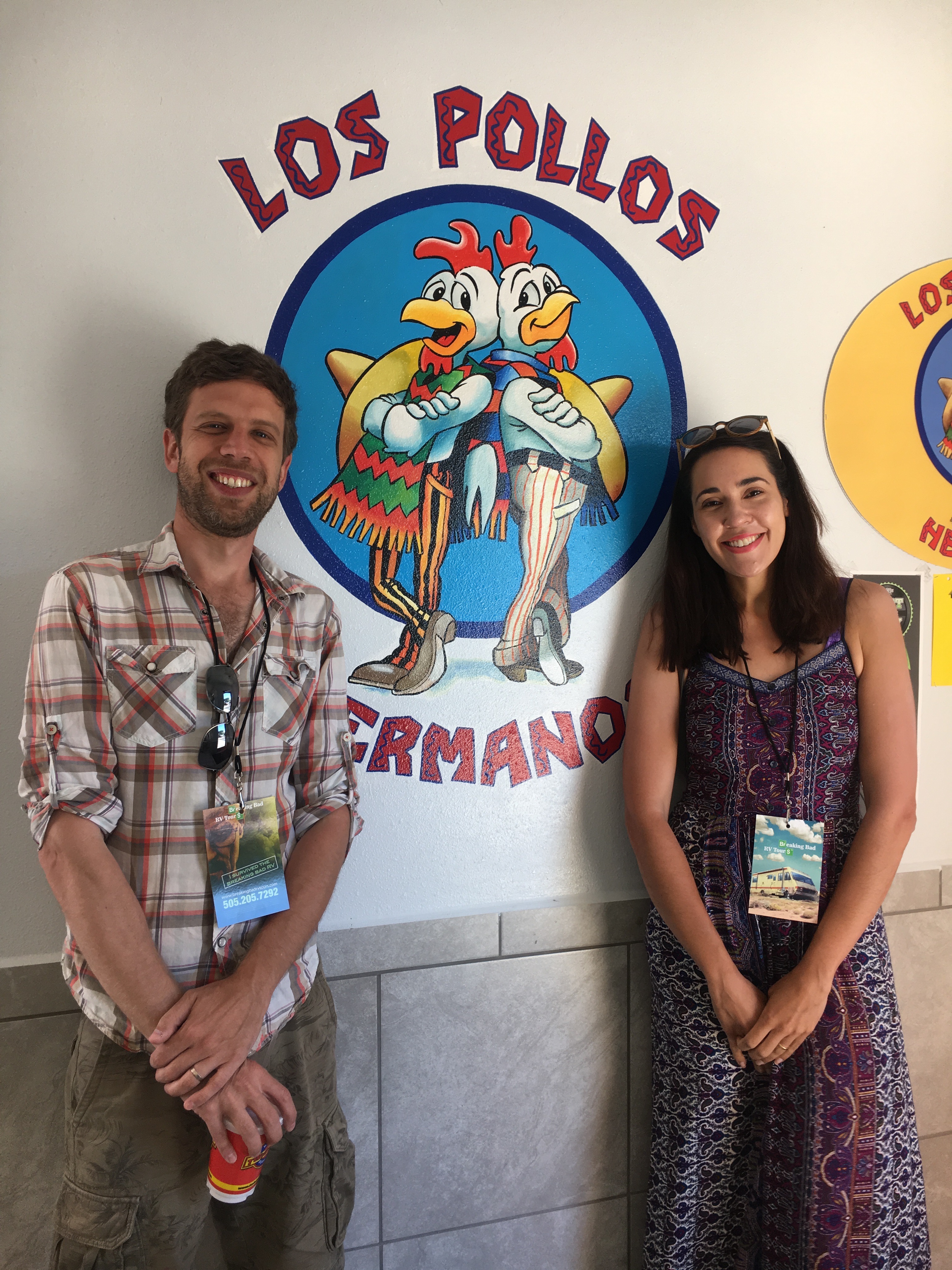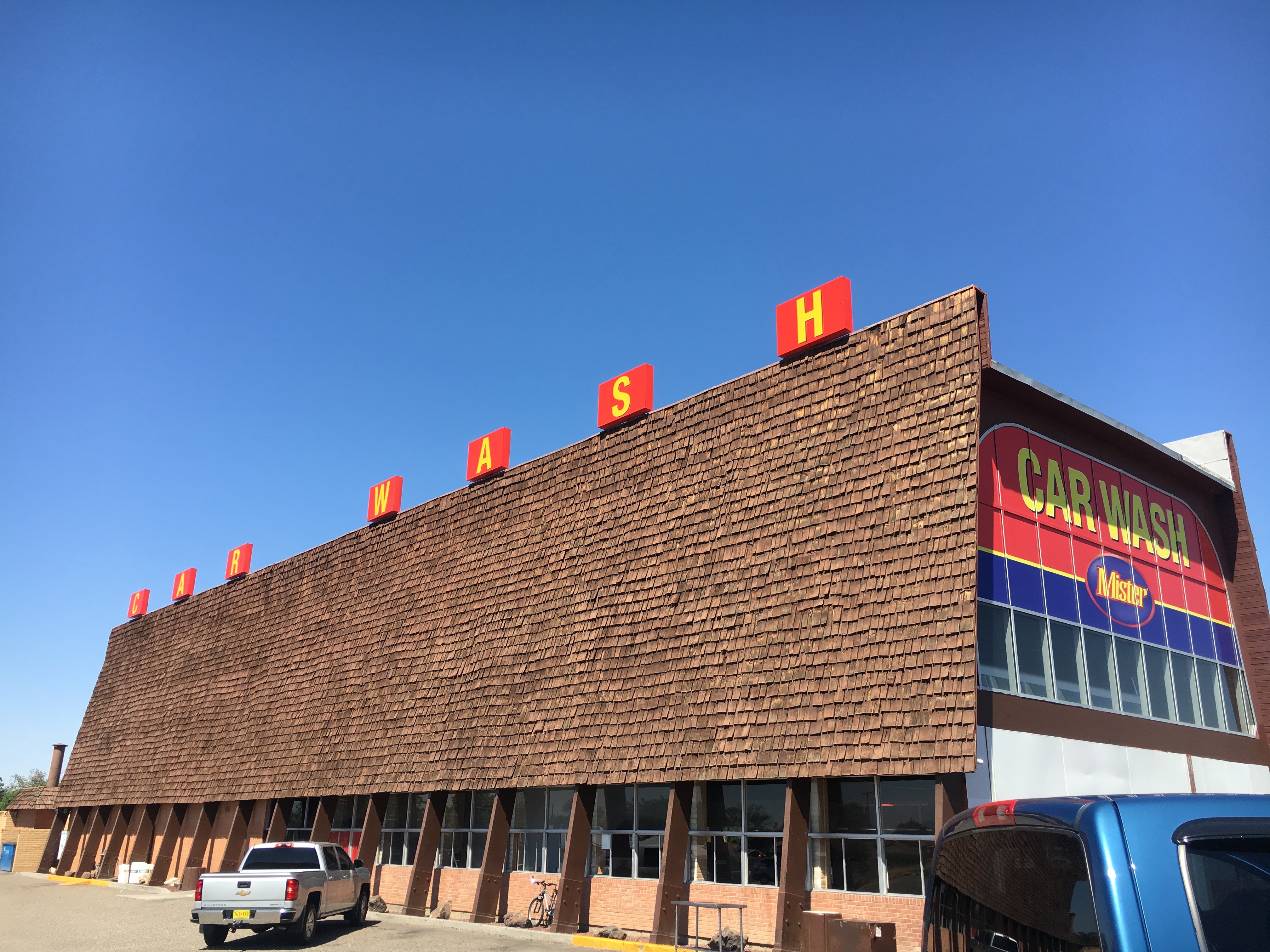 With 20 locations to cover in 3 hours, there were some locations that we passed by in the RV and others where we could stop and take pictures. One of our first stops was having breakfast burritos at Twisters aka Los Pollos Hermanano's where you can take pictures of Walt's area. They also have a Los Pollos sign to take picture against and a book where fans from all over the world professed their love of the show. Other favorites were stopping at the Car Wash, Tucco's work, Jessie's house, and seeing Walt's house. In addition to watch clips in-between each stop, the guides also kept the Breaking Bad energy up by asking trivia questions (there are prizes!) and selling fun merchandise.
So, was it worth it? While it was expensive, I liked how entertaining (maybe a little cheesy?) the tour was as our guide (also an actor) shared antidotes from the set. Plus, the whole RV experience was really unique to the show that made it particularly amusing, and yes, slightly ridiculous.
After the tour, we walked around Old Town and went to visit the Candy Lady, a store that supplied the show with the blue meth aka rock candy. There were also tons of fans in the store who were taking pictures with a block of rock candy. We even got in on the action and wore matching Jessie aprons and Heisenberg hats.When in New Mexico…
For more info, please visit: https://www.breakingbadrvtours.com