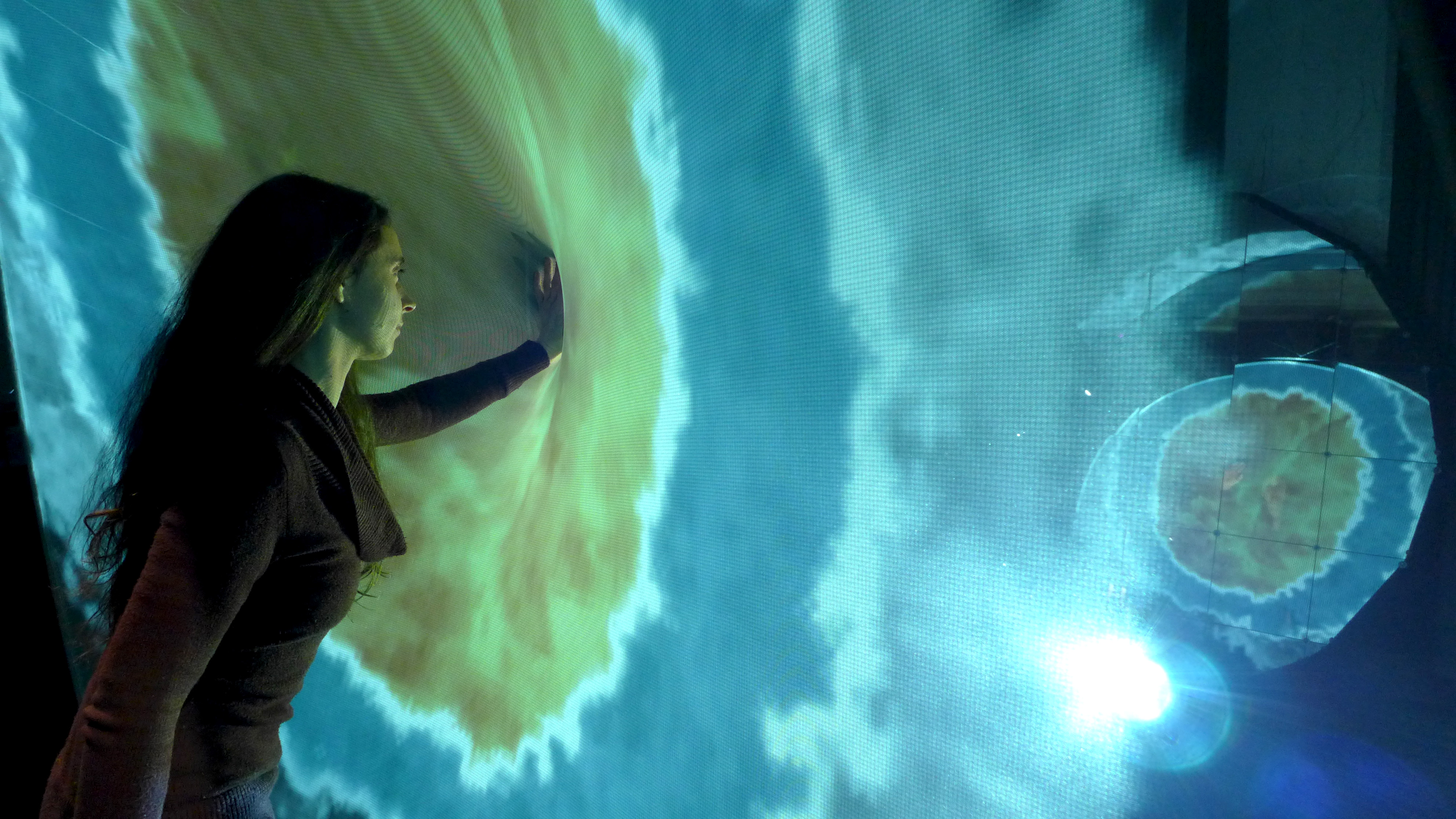 The Rubin Museum of Art recently opened an exciting new exhibit, "The Power of Intention: Reinventing the (Prayer) Wheel," which brings together traditional and contemporary art to illuminate the relationship between our intentions, commitments, and actions.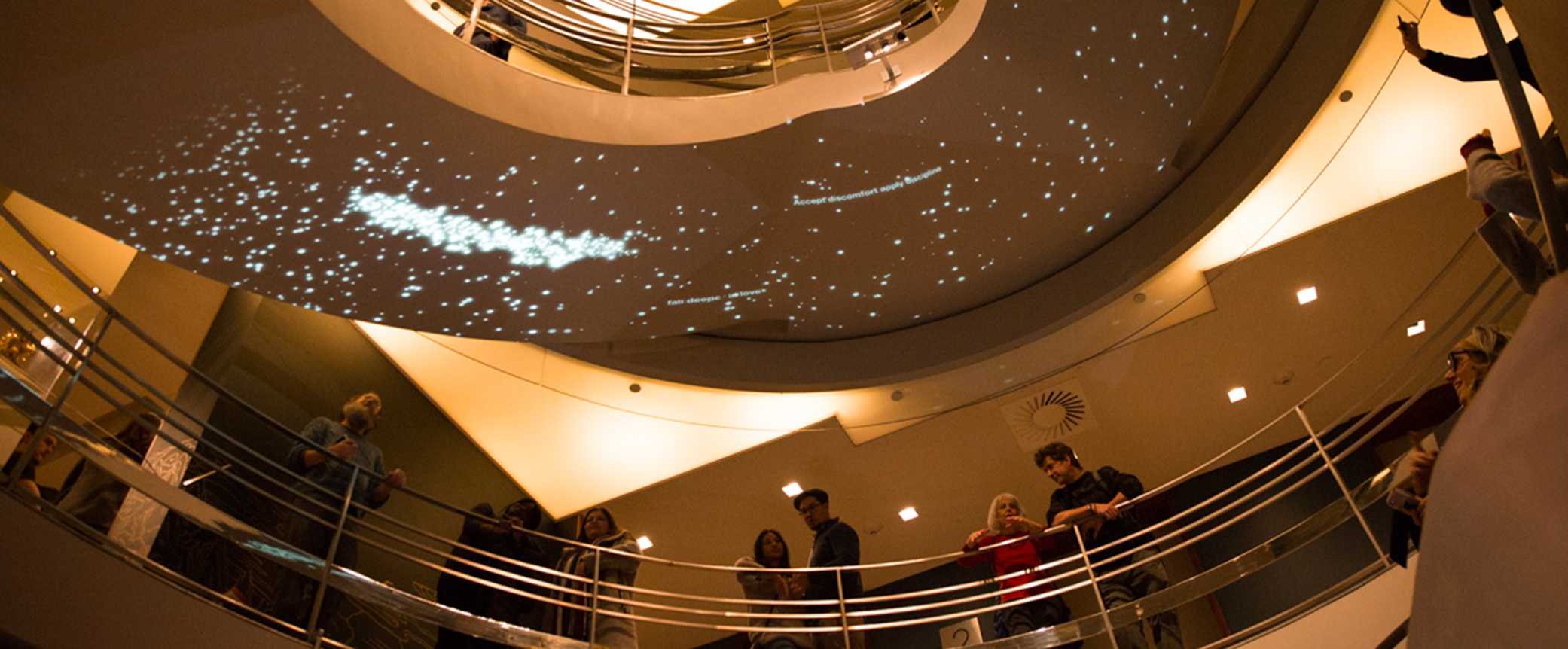 Inspired by concepts related to Buddhist prayer wheels — ritual objects containing thousands of written prayers and mantras — the show looks at how we can empower ourselves to create positive change within and between us. This marks the Rubin's yearlong, institution-wide thematic exploration, incorporating exhibitions, talks, programs, and experiences designed to spark new ways of thinking about power, from intention to action.
Prayer Wheels can be small handheld devices turned by hand or large, building-size structures that can only be rotated with effort, often by several people working together. With each turn, the mantras are believed to be read and sent out into the world for the benefit of all.
Highlighting the essential aspects of how prayer wheels work, the exhibition is organized in thematic sections that deconstruct the concepts of traditional prayer wheels: intention, commitment, repetition, engagement, accumulation, and belief.
Each section showcases contemporary works of art that let the visitor experience a particular aspect related to the power of intention.
● Youdhistir Maharjan's "Committed to Becoming" underscores dedication and commitment in action and practice.
● Scenocosme's "Metamorphy" creates and activates a unique environment though the power of touch.
● Charwei Tsai's "Spiral Incense" uses repetition to set intentions into motion and release them into the world.
● Alexandra Dementieva's "Breathless" literally illuminates the power of the collective built on individual participation.
● Monika Bravo's "Landscape of Belief" shows that collective beliefs have the ability to shape the environments we experience.
Offering an entry point for the exhibition is "The Wheel of Intentions," an interactive installation now on view in the Museum's lobby. Created by Potion and Ben Rubin, and based on a concept by the Rubin Museum, it invites visitors to formulate and contribute their intentions and then activate them by turning the wheel — an action that also reinforces the intentions of others. Visualized intentions then travel up the Museum's spiral staircase and will become part of the "Collected Intentions" immersive experience located in "The Power of Intention" exhibition in the fifth-floor gallery.
Those who can't make it to the Rubin may participate remotely by entering an intention online at RubinMuseum.org/IntentionRubinMuseum.org/Intention.