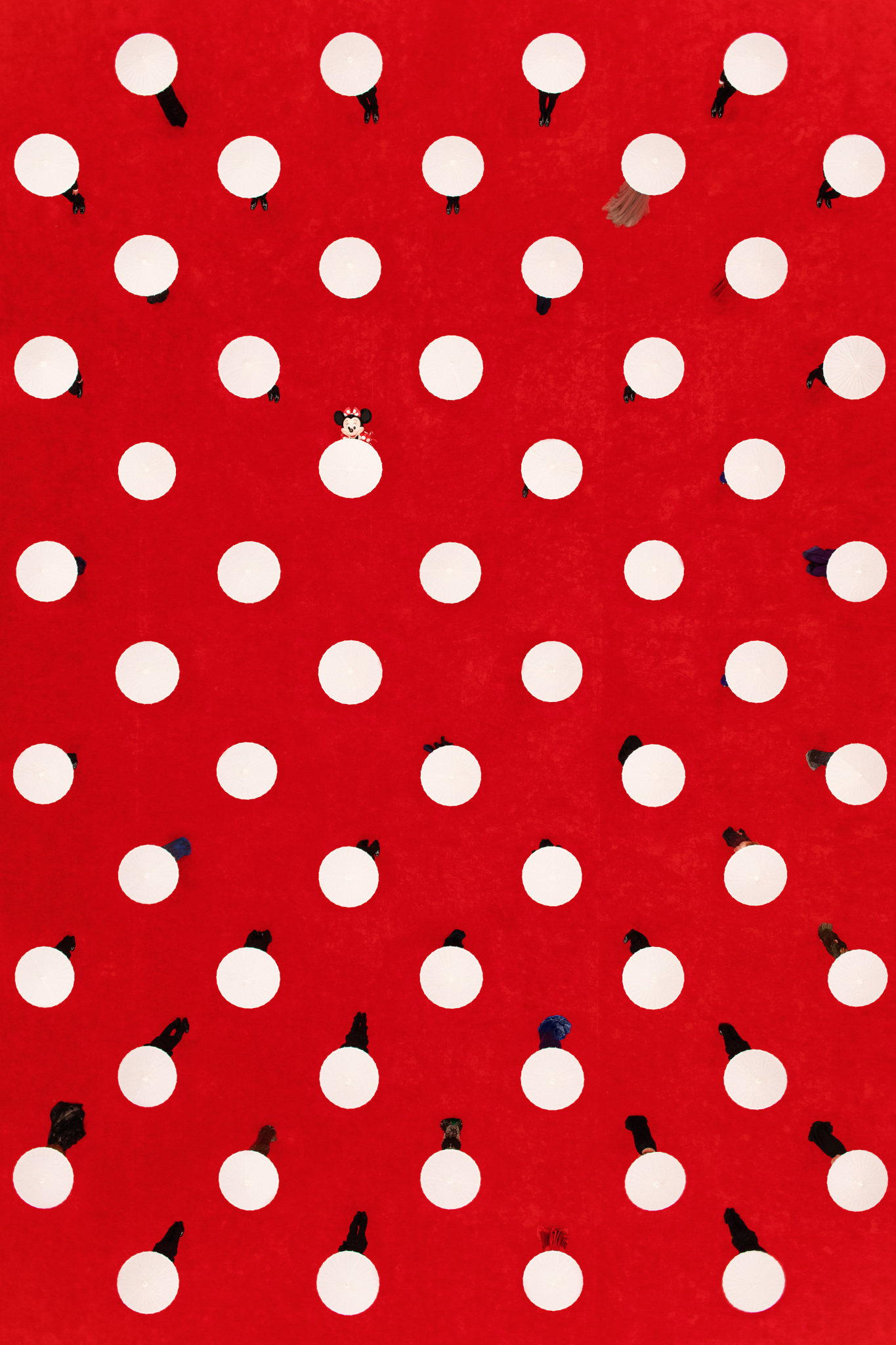 Did you know that National Polka Dot day is a thing!? As a lover of all things polka dots, this is definitely the best news ever! To celebrate the day of rocking dots, fine art photographer Gray Malin recently released a new series inspired by the Minnie Mouse, set within a Hollywood red carpet.
This limited run series will be released with a piece of video art where Malin took inspiration from Minnie's Hollywood and fashion history to create a 3D aerial landscape, embracing these core tenets through a classically styled black tie affair on a red carpet. Malin utilized white parasols to illustrate Minnie's trademark polka dotted dress and give a nod to Hollywood glamour.
Other cool polka dot collaborations include designer Olympia Le-Tan, Disney and Uniqlo, Olympia Le-Tan designed a custom dress and clutch handbag for Minnie Mouse which she will wear to a Hollywood dinner. The original polka dotted dress and clutch take inspiration from Olympia Le-Tan's Minnie- themed collaboration with Uniqlo which will be available globally in Uniqlo stores this Spring.
Furthering the celebration, fans can "rock the dots" with custom coffee sleeves found at Los Angeles's famed Alfred Coffee & Kitchen during the month of January. Guests can also look for murals with Minnie's iconic polka dots outside the Melrose Place, Silverlake and Studio City locations.
Additionally, on National Polka Dot Day, Disney fans are encouraged to Rock The Dots with Disney Parks. Disney Springs Disneyland Resort at Walt Disney World Resort will be inviting guests to dress in their polka-dotted finest to honor Minnie's style. Both locations will celebrate with photo opportunities, entertainment, a commemorative button, discounts, giveaways and more. Visit the Disney Parks Blog for more details.
Check out the prints on the Gray Malin website: www.graymalin.com