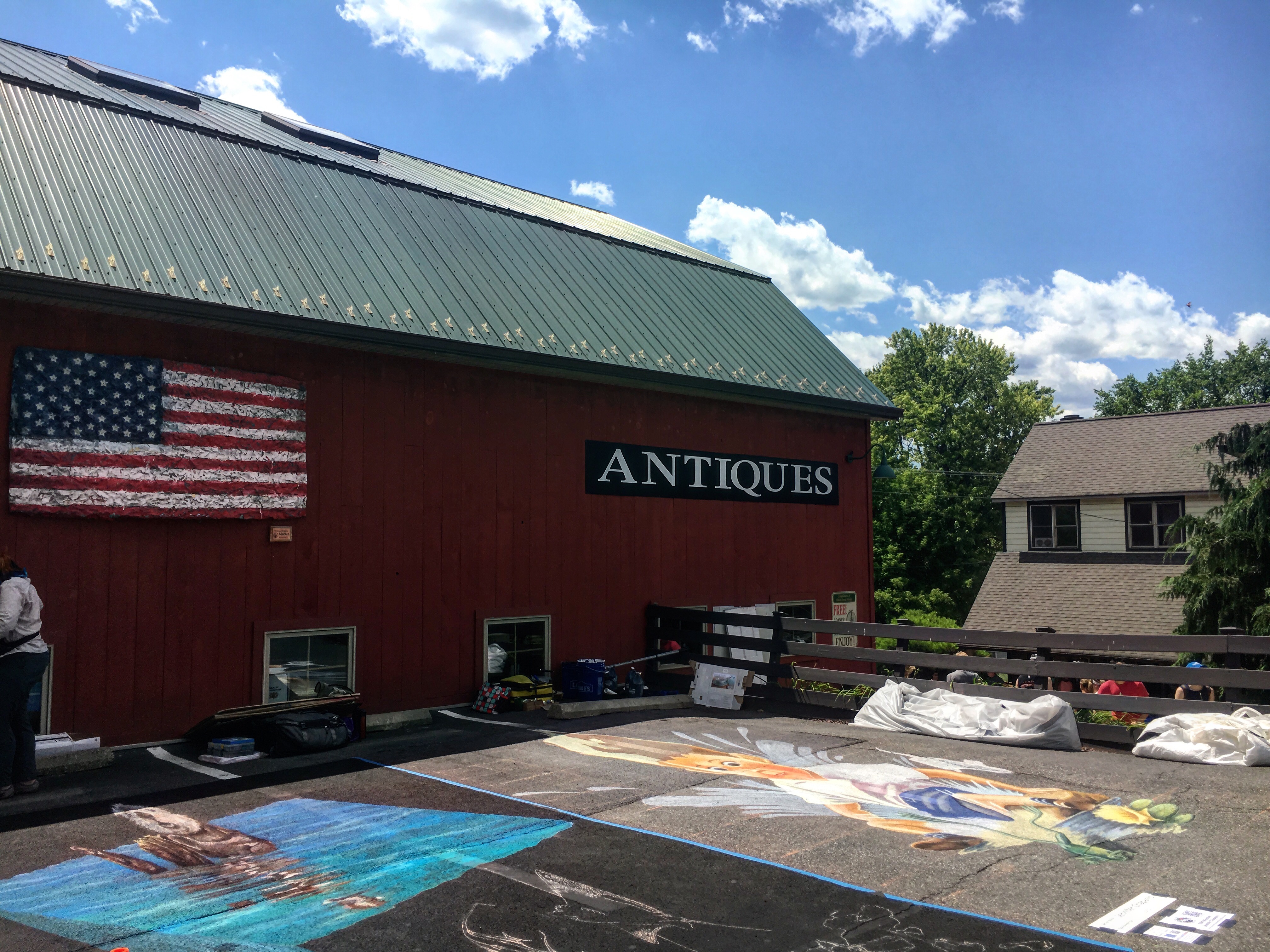 Yesterday, the family and I ventured up to New Paltz for a day trip to check out the Hudson Valley Chalk Festival, an event where local artists come together to create incredible murals and pictures using chalk and pastels.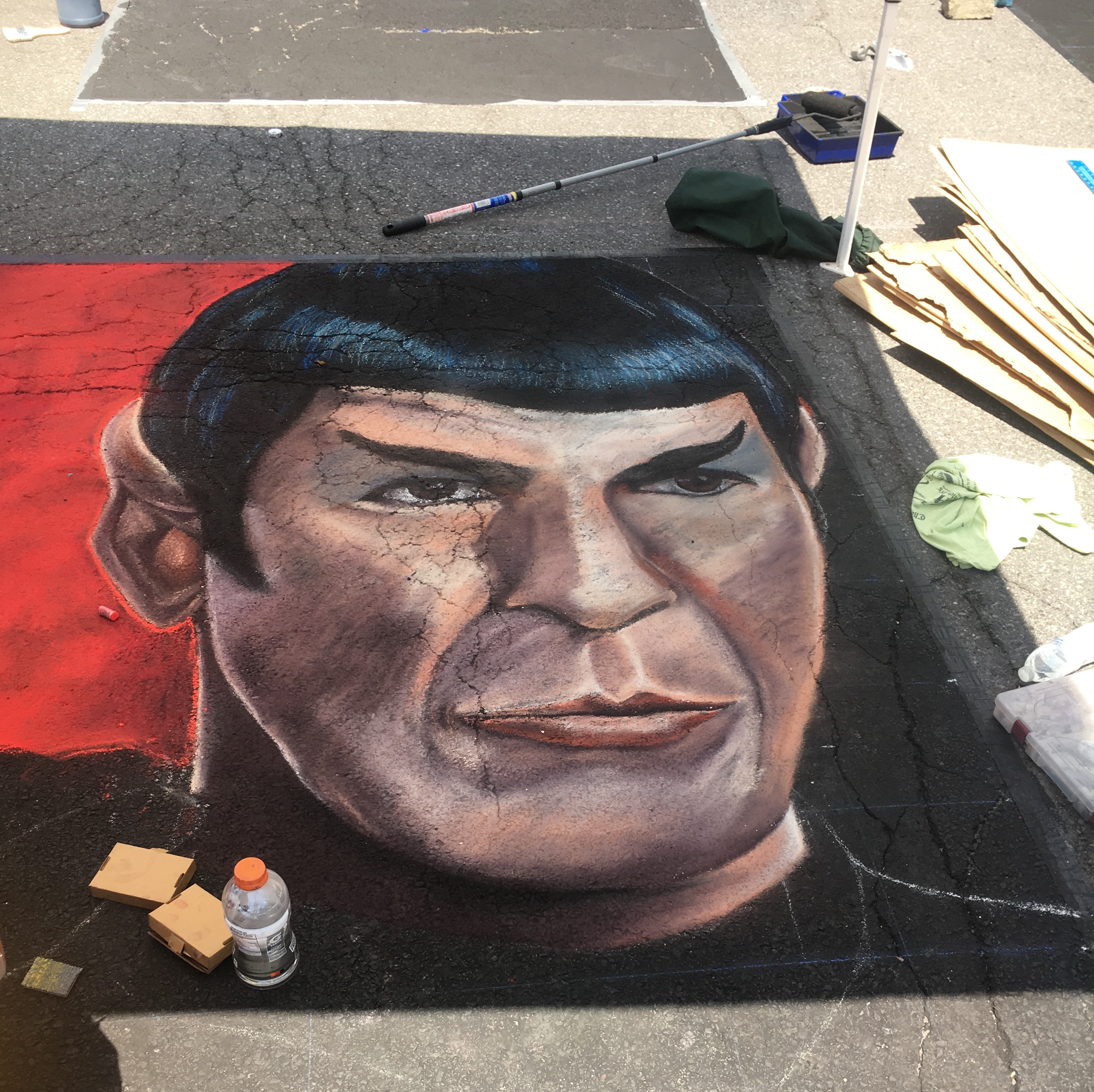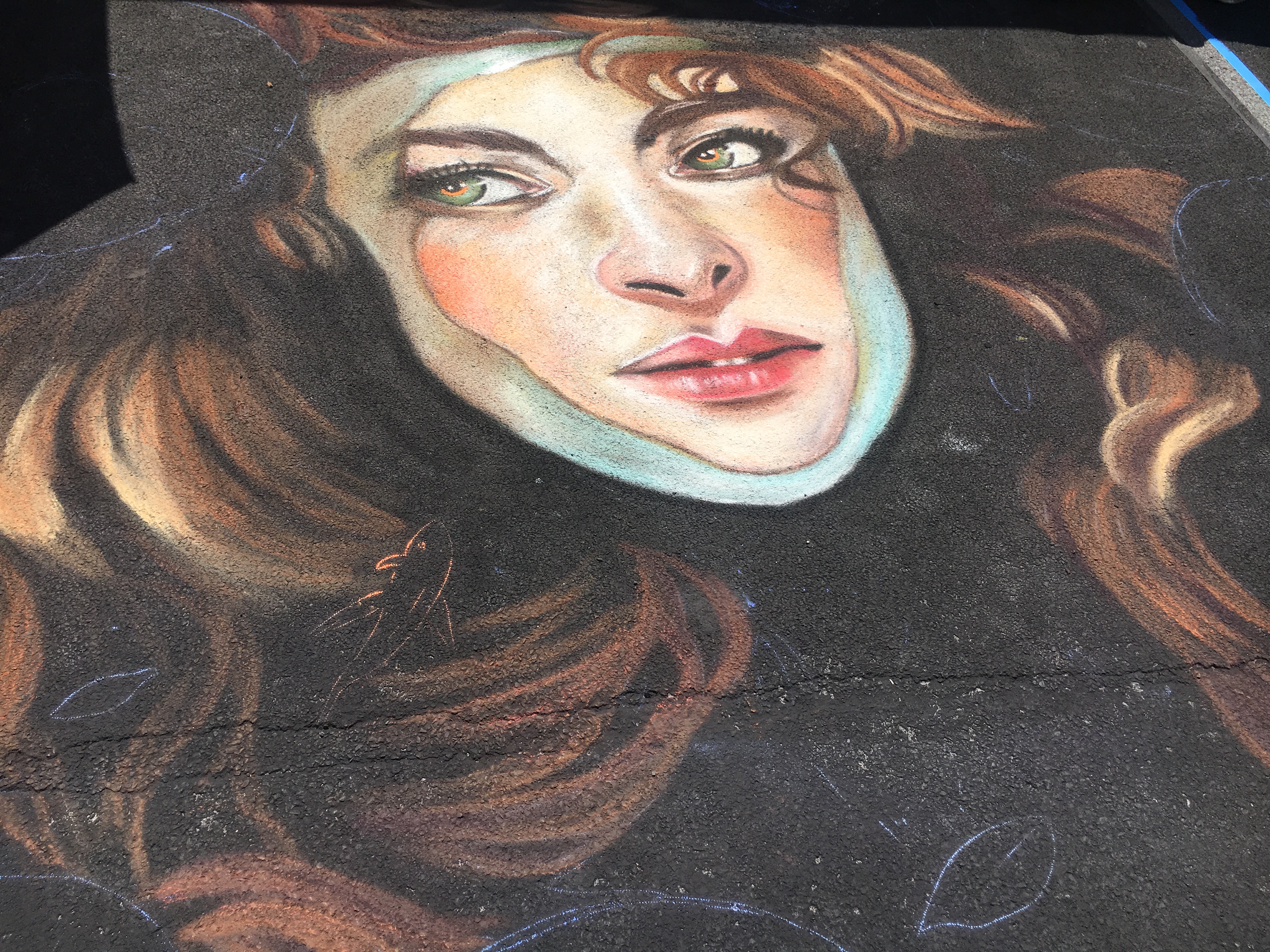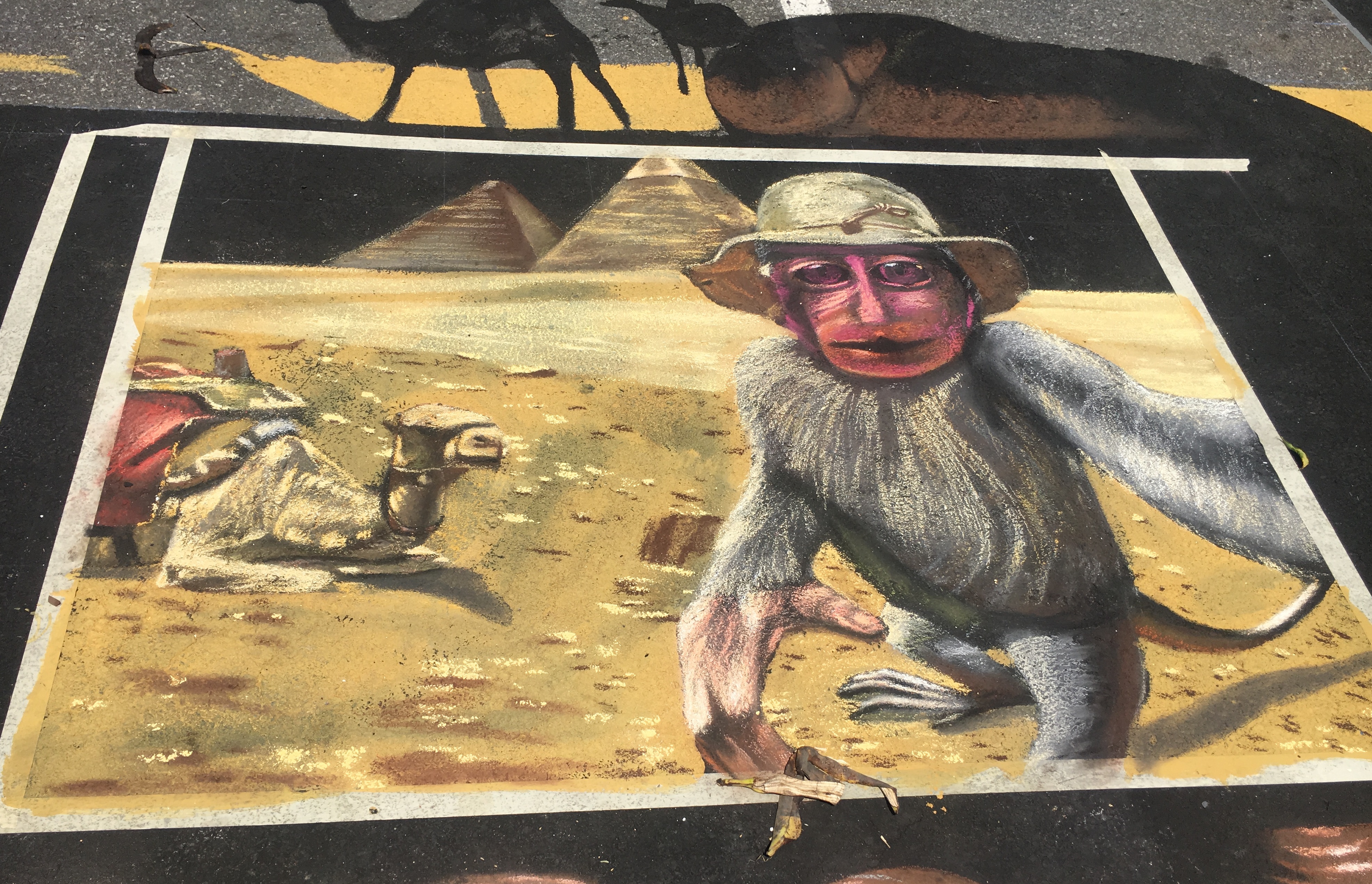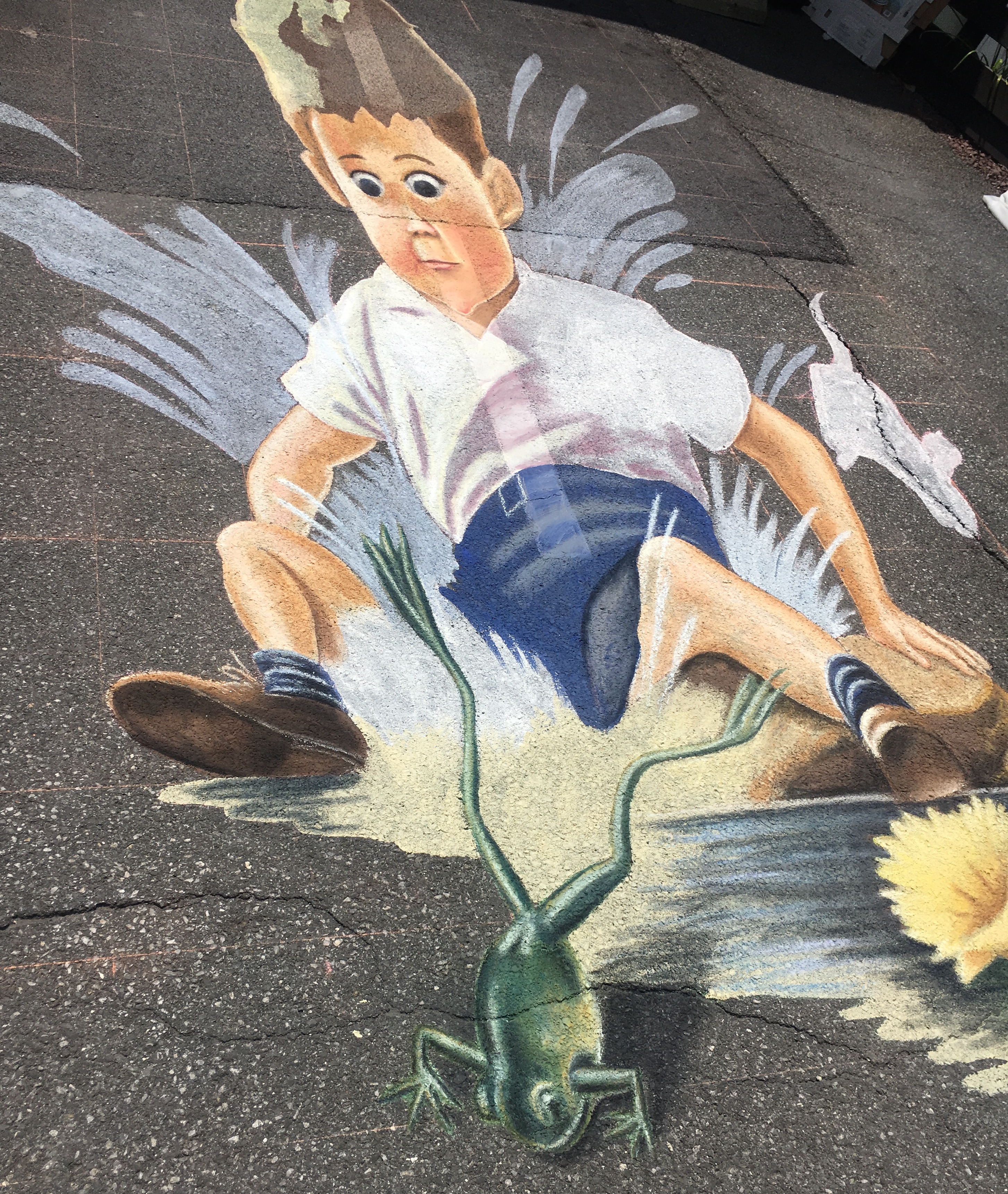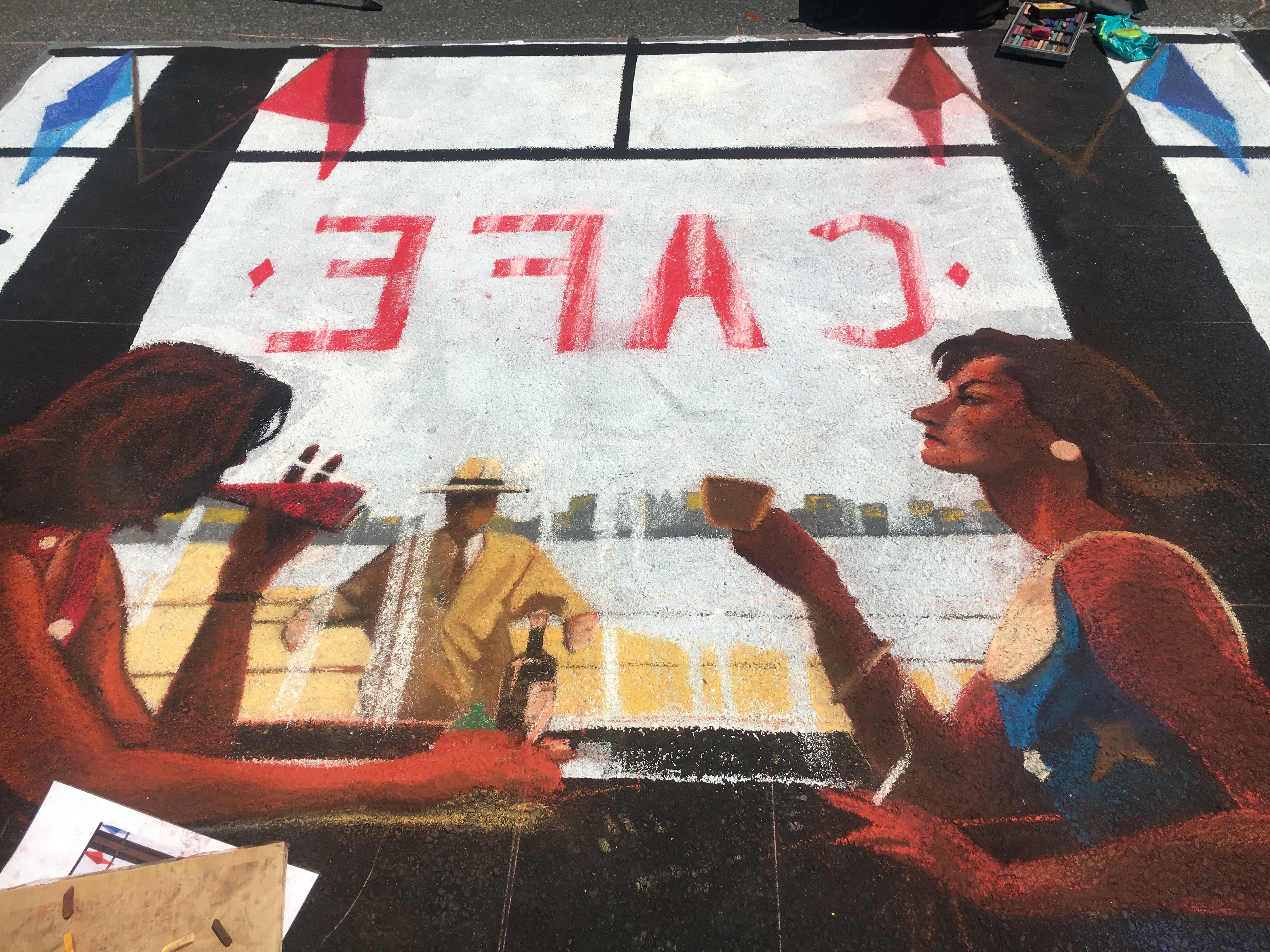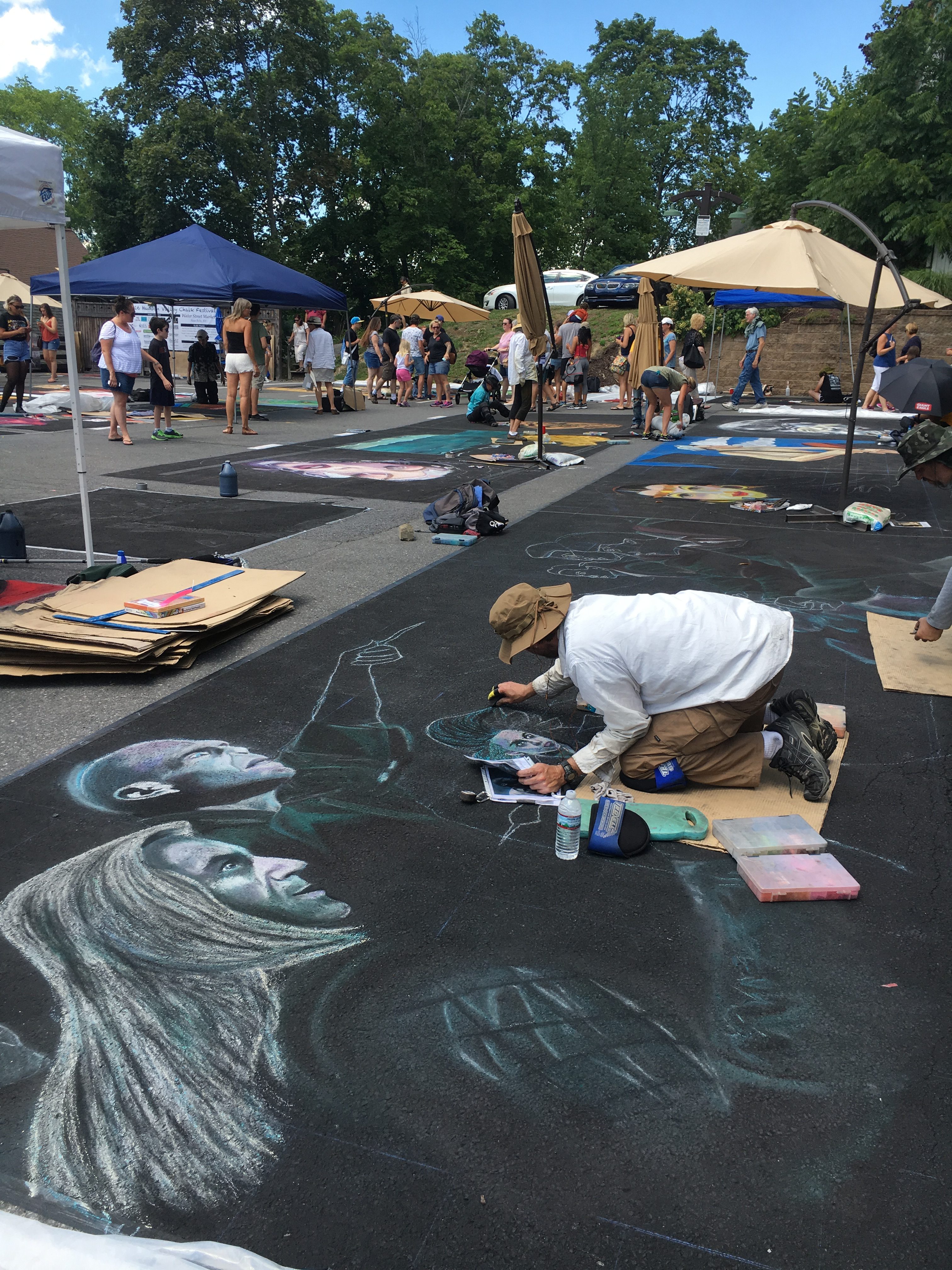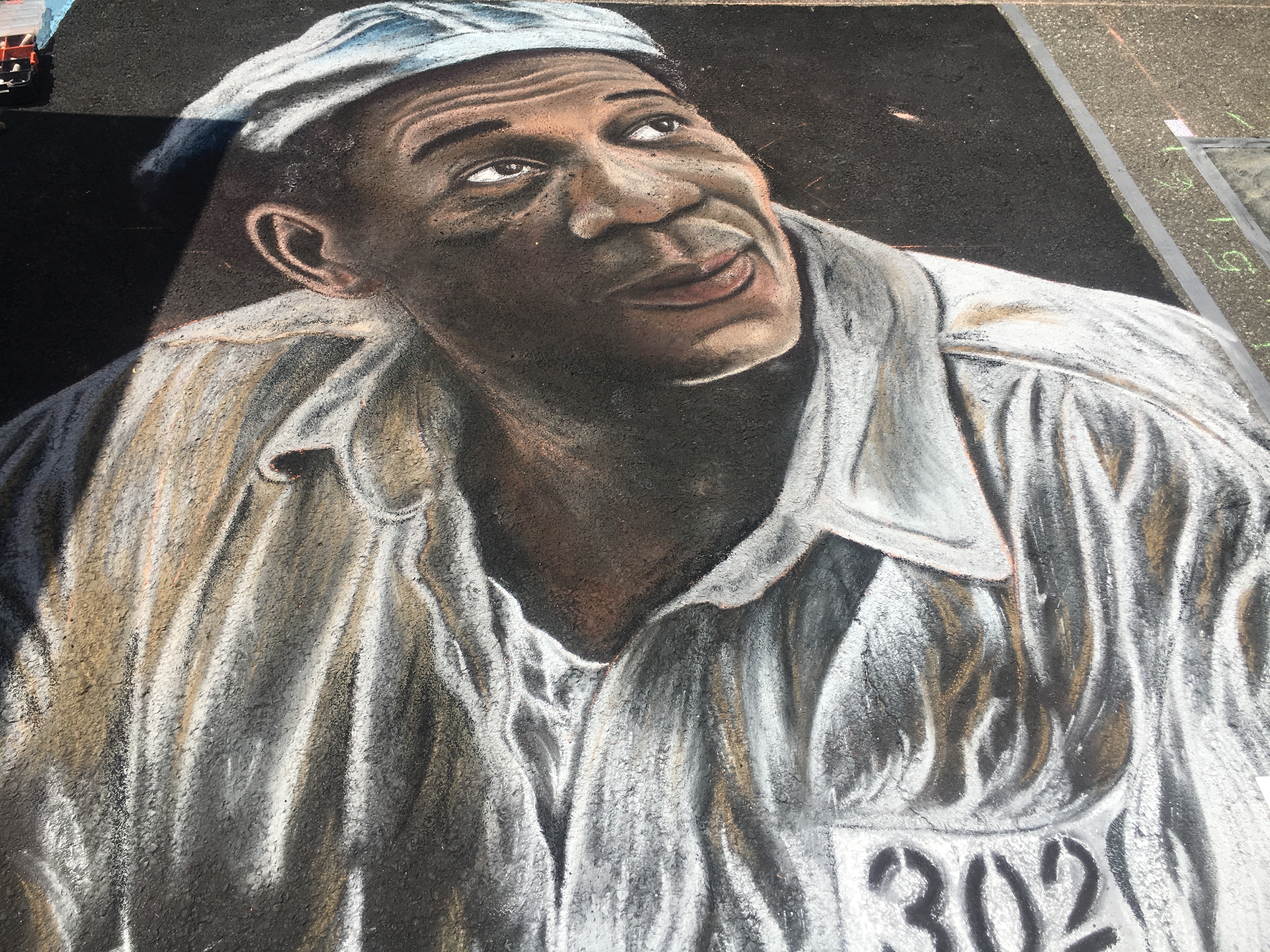 Inspired from a tradition of street art from Italy, the festival featured drawings of pop culture art and fine art that made for a truly unique visual experience. Held over the course of three days on Water Street, people could free to walk around the space, observe the artists at work, and be amazed at what pastels and chalk can create. This included pictures of Harry Potter, Spock, Calvin and Hobbes, and much more!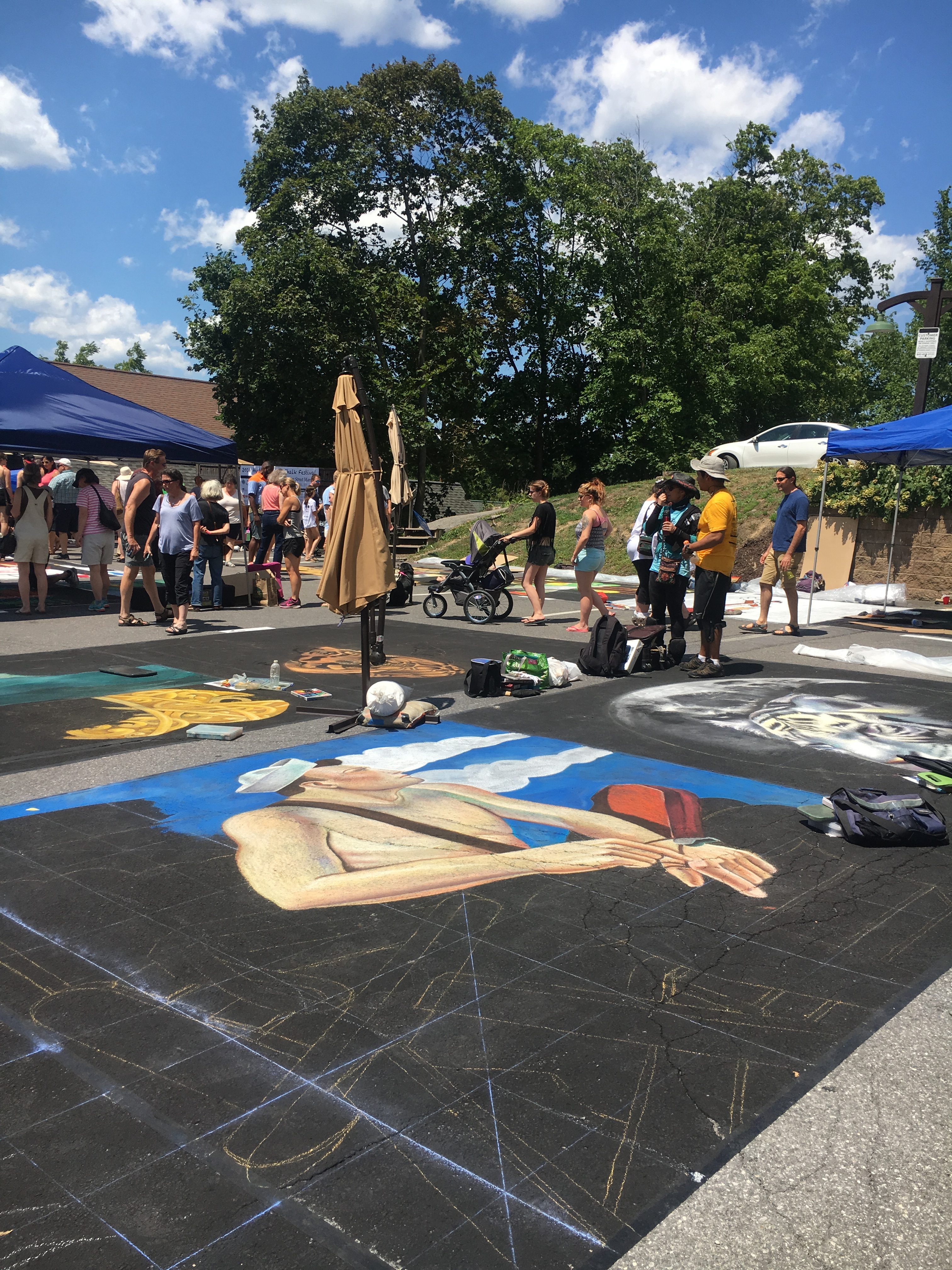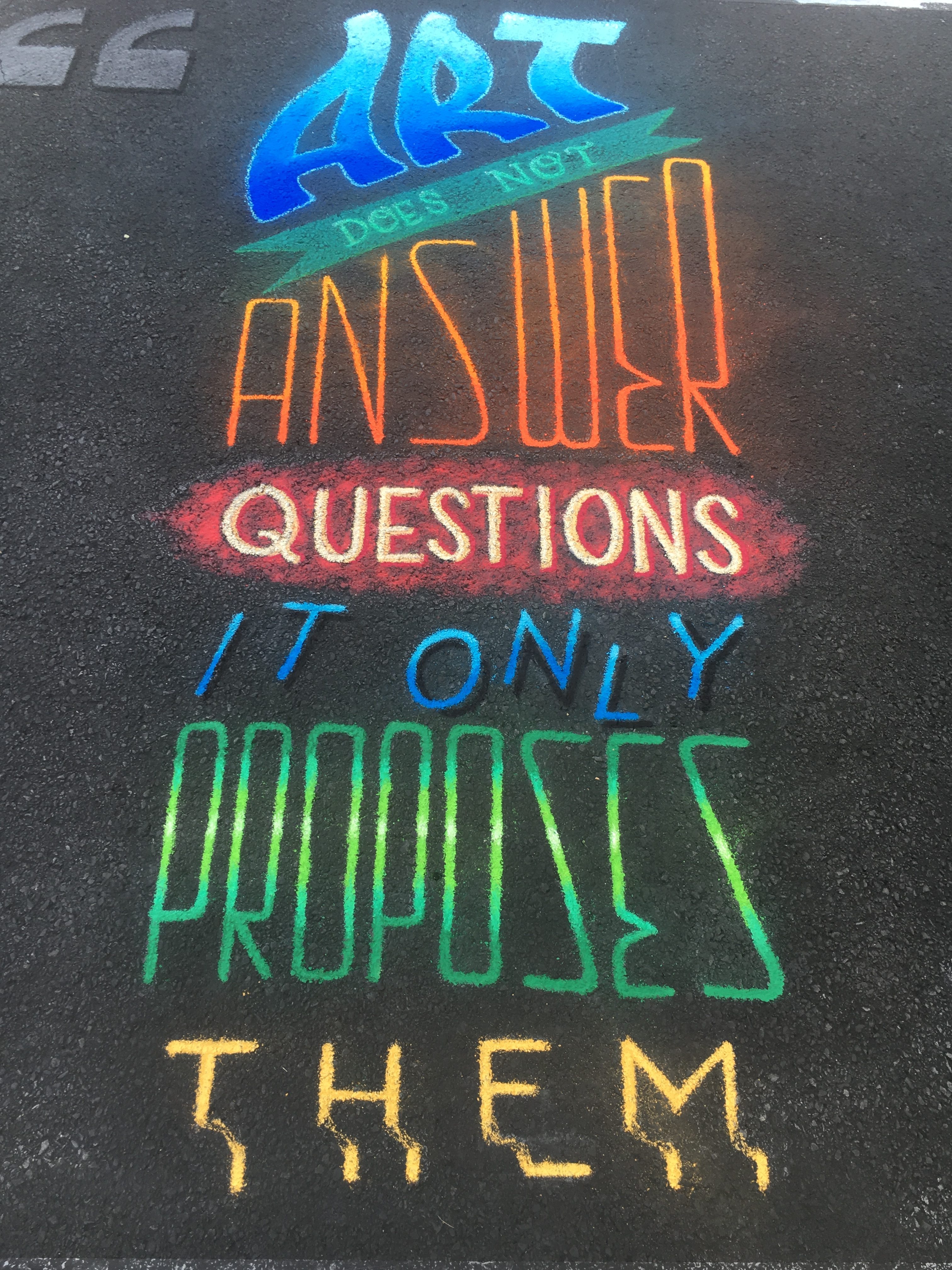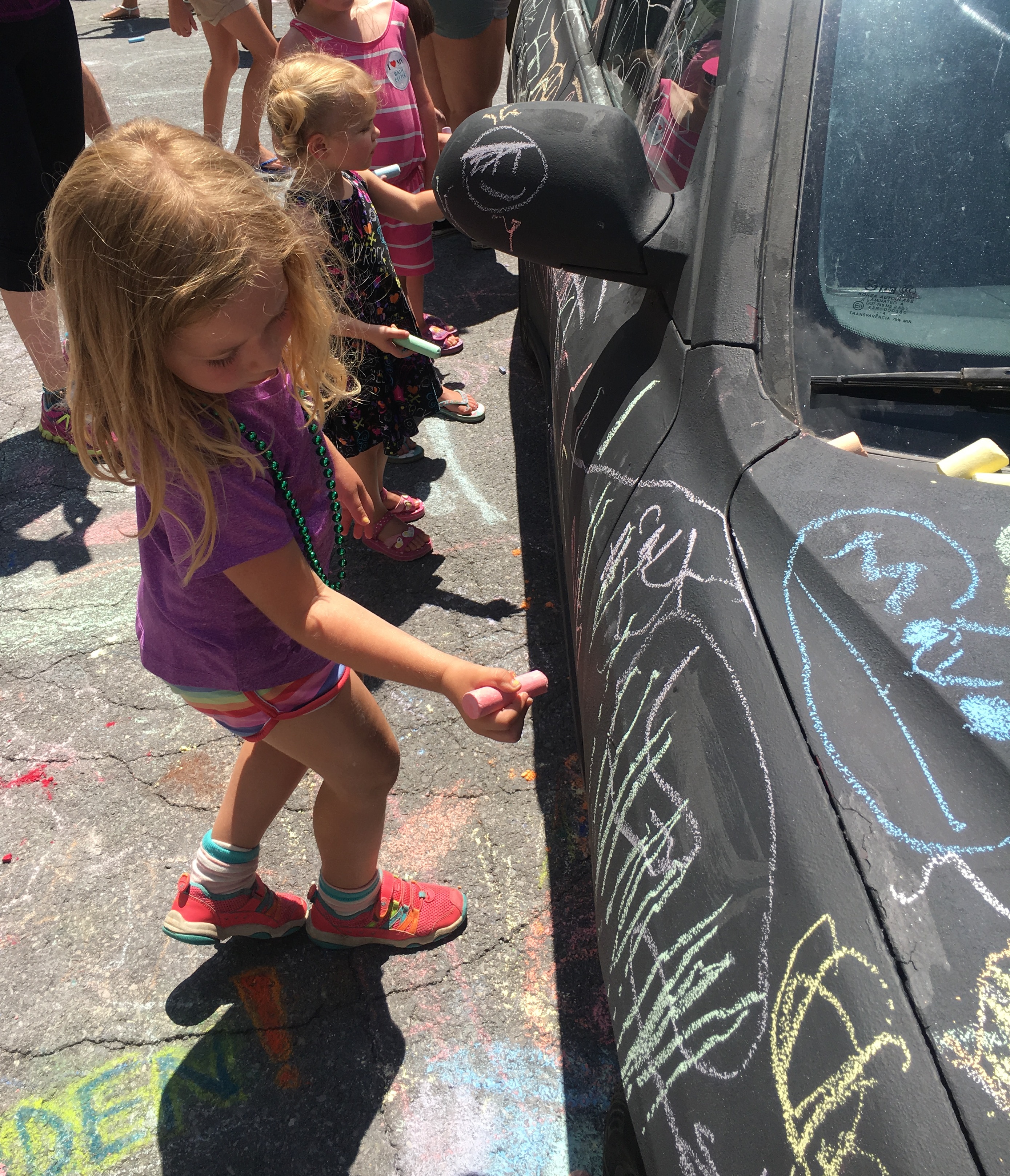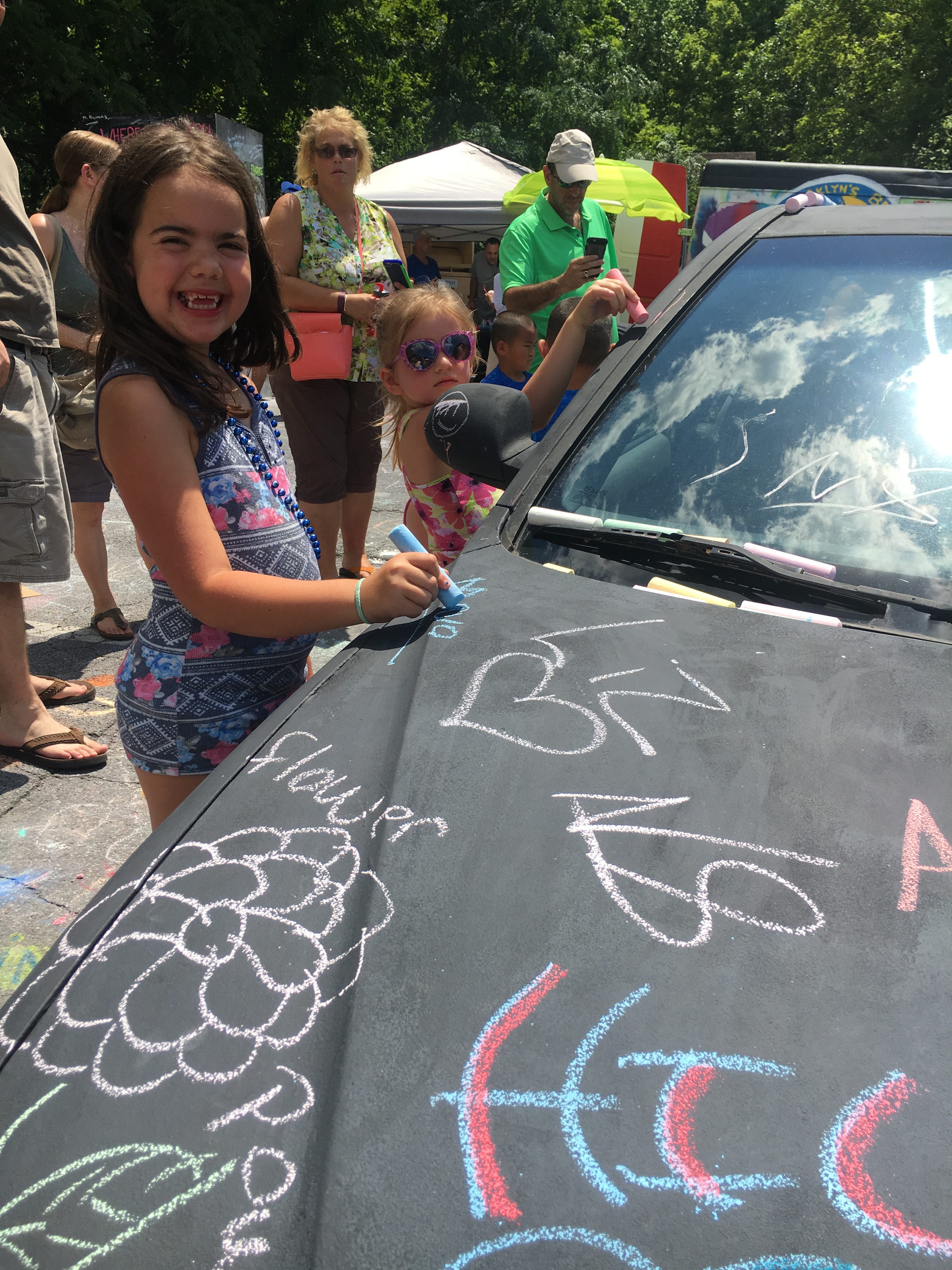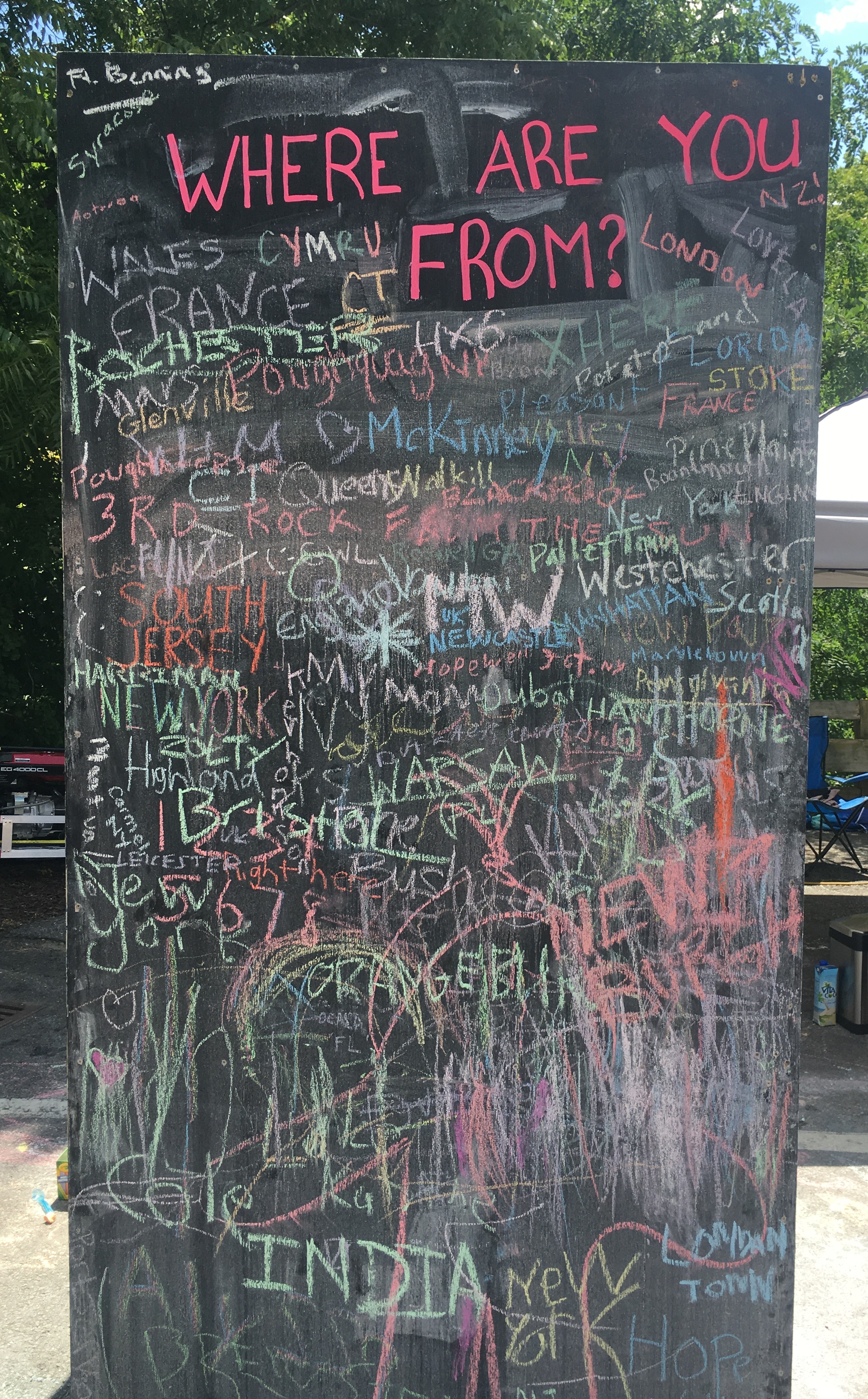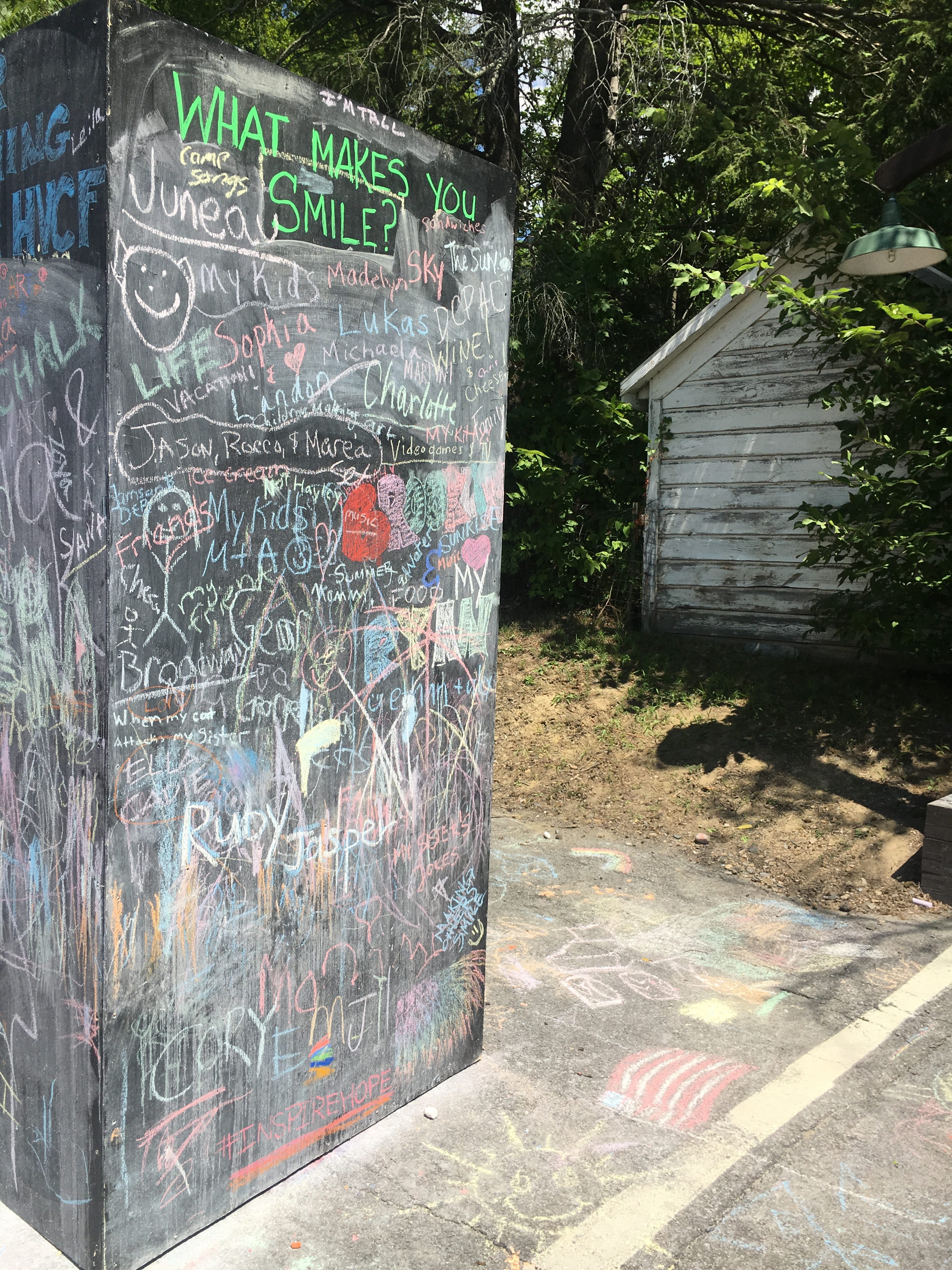 After looking at the chalk pictures, the kids got their faces painted, enjoyed some delicious Gino's ices and then had their chance to get in on the chalk-making action by chalking up a car. It was a really cool way to get in involved in the festival as they 'tagged' the car with their own personal drawings. They also had a kids' area that was shaded, which was a much-needed relief from the heat. The entire festival was free, which was an incredible way to explore with the family while not spending much money. However, there were discrete donation boxes throughout the festival, allowing passerby's to donate to the festival and face painters as they wish.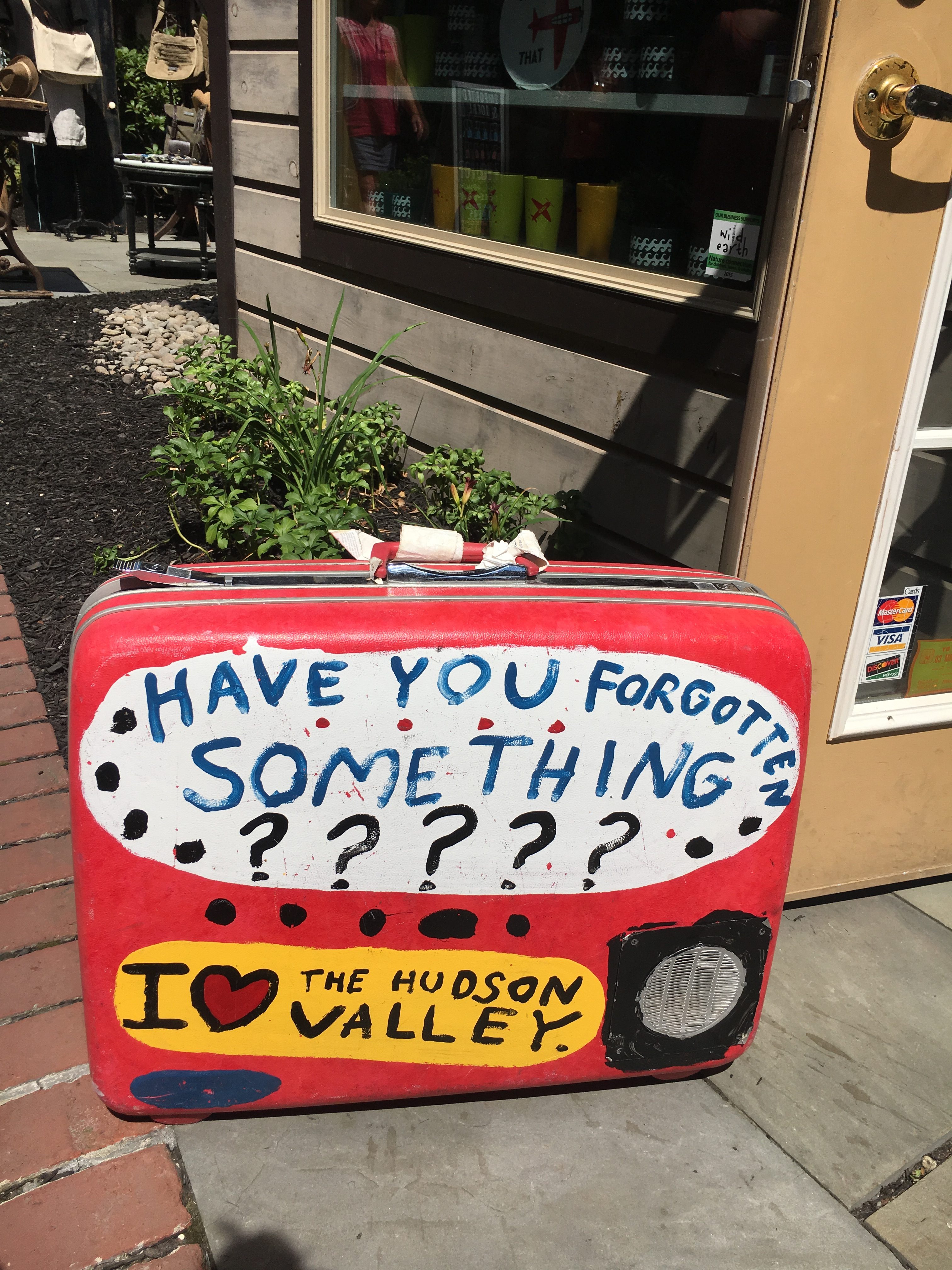 After the festival, we walked around the charming Water Street that was filled with tons of small and interesting shops. There was also local musicians on the plaza that we stopped to listen to for a few minutes. We packed lunch, so didn't have the opportunity to try some local eats but there's definitely tons of cool restaurants that I want to check out one day, specifically the Parish Restaurant for dinner and the Mudd Puddle Cafe for coffee. A fun and lively town, there's so much to do in New Paltz that I can't wait to see soon, which hopefully will be before the the next Chalk Festival!
For more info on the chalk festival, visit: https://www.hudsonvalleychalkfestival.com/