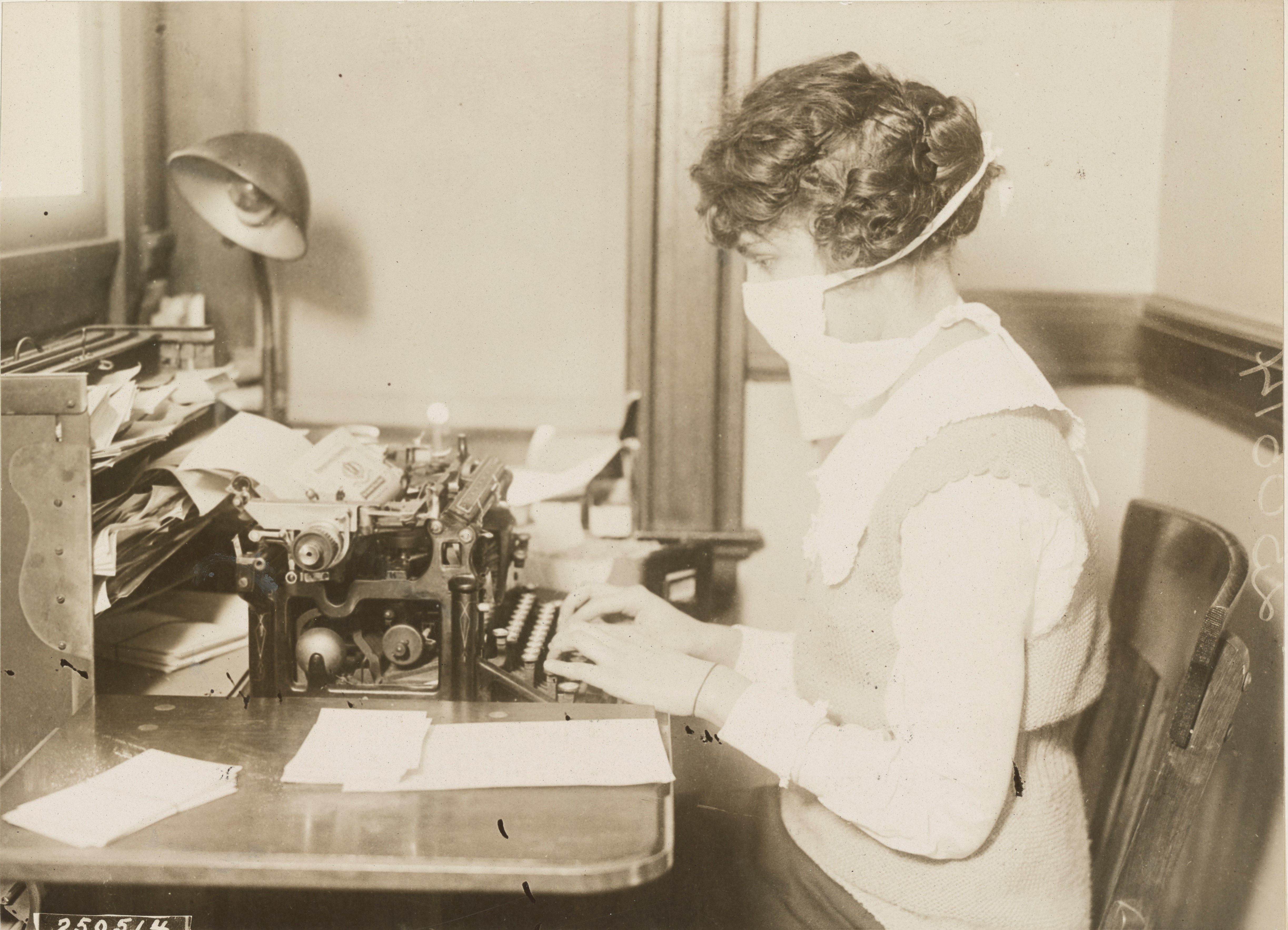 Living in NYC (and anywhere, really), you'll find germs everywhere! In fact, humans and microbes have always co-habited and their relationship has had a profound influence on human history, especially in cities, the crossroads of the movements of people, goods, and germs.
A new exhibit, Germ City: Microbes and the Metropolis, on view at the Museum of the City of New York from September 14, 2018, through April 28, 2019, explores the complex and fascinating story of New York and infectious disease, a story involving government officials, urban planners, medical professionals, businesses, activists, and ordinary people. Germ City explores epidemic outbreaks throughout New York's history. The exhibition focuses on the personal, cultural, and political as well as medical dimensions of contagion. It interweaves historical and contemporary perspectives, blending art, history, and science to explore the meaning of disease in the urban context.
Divided into five sections—"Microbes and the Metropolis," "Containment," "Investigation," "Care," and "Urban Environment"—the exhibition tells stories about health and illness, immune systems and antibiotics, breakthroughs in treatments and vaccinations, and the lives and struggles of ordinary New Yorkers. But it is equally about the structure of urban life: housing, water systems, sanitation, individual and collective rights, and public policy at every level. And, because responses to disease so closely reflect the dynamic of their times, the history of contagion inevitably shines a light on social injustices and conflicts as they have played out over the generations.
Germ City also integrates historical artifacts such an iron lung and a never-before-publicly-exhibited letter from "Typhoid Mary"; exclusive contemporary art by featured artists Blast Theory, Mariam Ghani, Ekene Ijeoma; as well as Jordan Eagles's powerful "Blood Mirror." Germ City also includes a collection of New Yorkers' personal objects and stories, a curated selection of books and hands-on activities and a hybrid gallery where visitors can view historical artifacts alongside contemporary artworks created for the exhibition, delve into the exhibition's themes with a curated selection of books, and access a wide range of perspectives through digital interactives.
The exhibition also features the work of Blast Theory, a pioneering artist group based in Brighton, England, who create interactive art to explore social and political questions; multimedia artist and filmmaker Mariam Ghani; artist and designer Ekene Ijeoma; and artist Jordan Eagles, whose "Blood Mirror," a sculpture created with 59 blood donations from gay, bisexual, transgender men, will be on view. Other featured artists include Christopher Payne, Gran Fury, Glenn Ligon for Visual AIDS, and Louisa Bertman and Bob Civil for the LGBT Community Center.
The New York Academy of Medicine and The Museum of the City of New York are also offering an array of public and education programs while Germ City is on view. REad on to check out the complete listings below:
The World's Deadliest Pandemic: A Century Later
Date: Thursday, September 27, 2018
Location: Museum of the City of New York, 1220 Fifth Avenue at 103rd Street
One hundred years after the global influenza pandemic of 1918, one of the deadliest disease outbreaks in human history, experts look back at the crisis and consider our present-day pandemic readiness.
Educator Workshop—Germ City: Science + History
Date: Wednesday, October 3, 2018
Location: Museum of the City of New York, 1220 Fifth Avenue at 103rd Street
This program includes a curator-led exhibition tour, followed by an optional workshop for high school educators using the National History Day model and primary sources to learn how to bring project-based learning into your classroom. Participation in the tour provides one hour of CTLE credit. Participation in the tour and workshop for educators provides two hours of CTLE credit.
The Forgotten History of Roosevelt Island: A Walking Tour
Date: Sunday, October 21, 2018
Location: Meet at the Roosevelt Island Visitor Center Kiosk at Tram Plaza on Roosevelt Island
On the edge of the island of Manhattan is the oft-overlooked Roosevelt Island, which has a long legacy of being on the cutting-edge of medical innovation and health. Once a site of healthcare innovation, explore the abandoned hospitals and laboratories on Roosevelt Island and the stories they tell of New York City's historic approach to public health.
Chancellor's Day: Microbes and the Metropolis
Date: Tuesday, November 6, 2018
Location: Museum of the City of New York, 1220 Fifth Avenue at 103rd Street
Discover the science, history, and art of germs, as you explore New York's long battle against infectious disease in this interactive day filled with tours, workshops, and an introduction to NYC History Day. Participation in this program provides five hours of CTLE credit.
Community Care Fair
Date: Sunday, November 18, 2018
Location: Museum of the City of New York, 1220 Fifth Avenue at 103rd Street
What does care mean to you? Join us for a family day to explore objects, traditions, and stories of people caring for one another.
Disease and Disparity: The Realities of the Uneven Playing Field of Health
Date: Wednesday, November 28, 2018
Location: New York Academy of Medicine, 1216 Fifth Avenue at 103rd St
Illness isn't a result of biology alone. Economic status, race, ethnicity, immigration status, housing, and other factors play a key role in a person's and a population's health outcomes. Leading scholars consider the attitudes, stigmatization, and even violence surrounding disease and treatment past and present.
Remembering the Dead
Date: Wednesday, February 6, 2019
Location: New York Academy of Medicine, 1216 Fifth Avenue at 103rd St
Over 20,600 New Yorkers died in just two months in the fall of 1918 from influenza. Today, memorials to those who died from infectious disease or artworks commemorating those living with disease are rare. Join us for a conversation about the experiences of those affected by infectious disease, the role of stigma in social and institutional responses to illness, and who is remembered, forgotten, and commemorated.
The Hospital Zone at Ellis Island: A Walking Tour
Date: Saturday, March 23, 2019
Location: Meet at Castle Clinton at Battery Park in Lower Manhattan
Join us for a private hard hat tour of the hospital zone at Ellis Island, one of the most important public health locations in New York City. The hospital complex at Ellis Island was once the gold standard of medical care in the United States. As the country's first public health hospital, it served the millions of immigrants who passed through its doors open entering the country.
Germ City: Microbes and the Metropolis is organized by the Museum of the City of New York in collaboration with The New York Academy of Medicine and the Wellcome Trust, a global charitable foundation which aims to improve health for everyone by helping great ideas to thrive. The exhibition is part of Contagious Cities, a major international project led by Wellcome exploring the physical, social and cultural effects of infectious disease.
Additional programming and events are being held at partner institutions such as The Tenement Museum, New York Public Library, Brooklyn Historical Society, and Graduate Center of the City of New York.
For additional information, please visit: Germ City: Microbes and the Metropolis