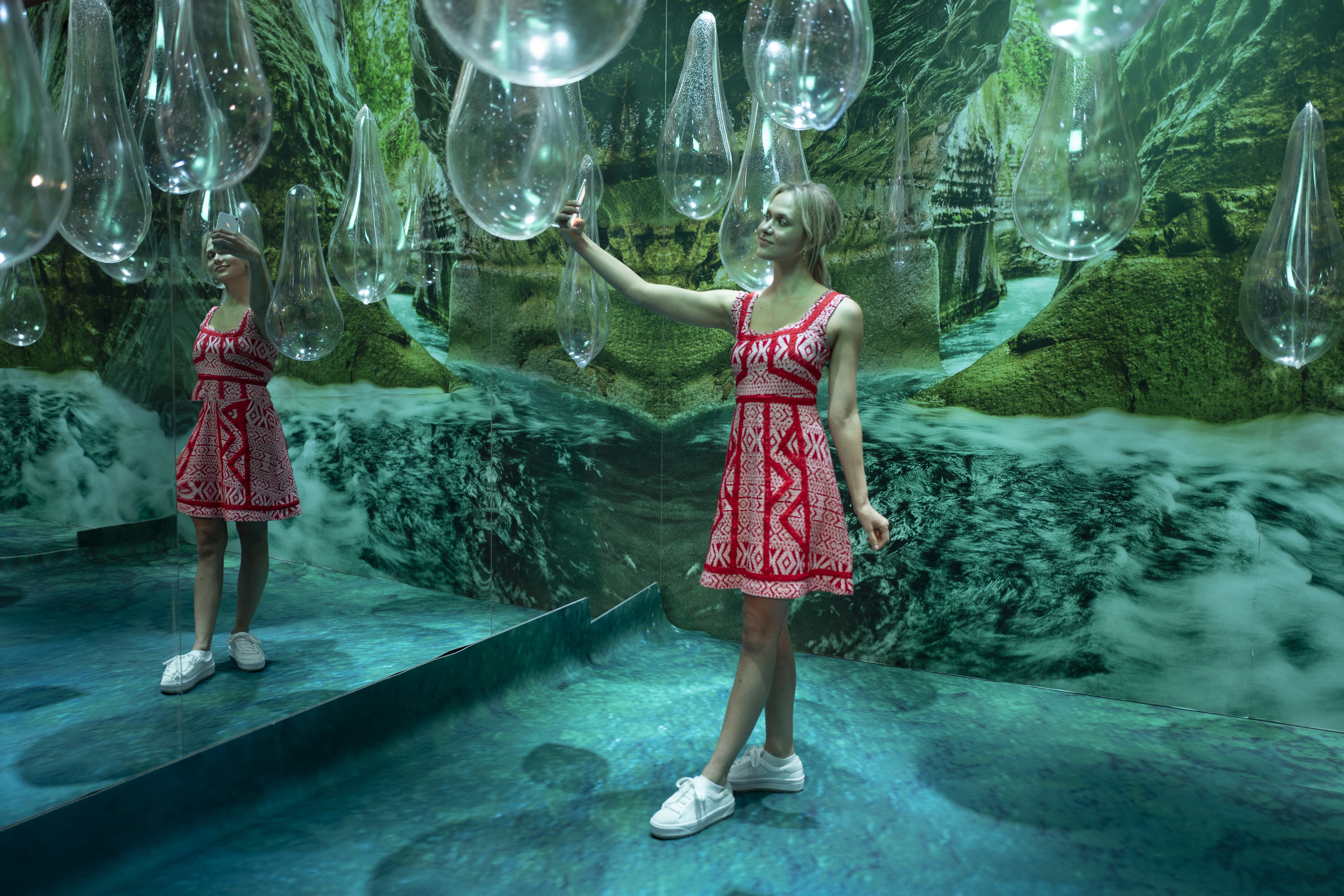 Summer is coming sooner than expected to select markets across the United States with the announcement of the Dominican Republic POP Funhouse museum.
Hosted by the Dominican Republic Ministry of Tourism, the POP Funhouse is a play on the airport code for Puerto Plata (POP), one of the truly unique and hidden gems of Dominican Republic.
The experiential installation will debut in Miami on May 16, and travel to four cities before wrapping in Boston on June 10 where guests are invited to make their way through eight photo-friendly and individually curated rooms, designed to represent top attractions of Puerto Plata and inspire travel. Read on to check out more of what to expect below:
Room themes at the Dominican Republic POP Funhouse in NYC include: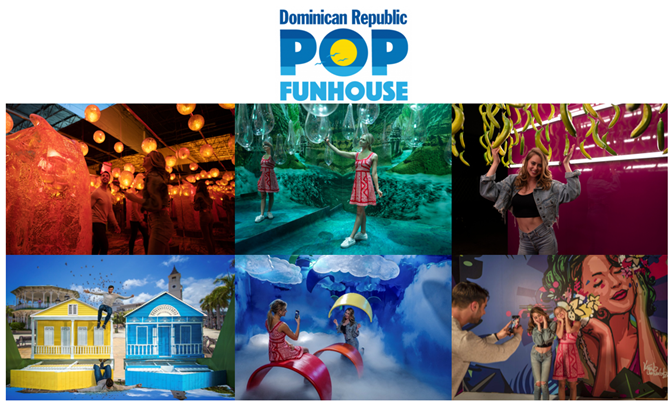 Colorful Casas Victorianas: Explore the vibrant island colors of Puerto Plata's iconic Victorian architecture, boasting the largest collection of well-preserved 19th century Victorian-style buildings in the Caribbean
Kiteboarding Among the Clouds: The Caribbean's hub for windsurfing, kitesurfing, laser sailing and a wide variety of water and extreme sports, it's no surprise that the beach town of Cabarete in Puerto Plata is considered "the kitesurfing capital of the world," and hosts international kitesurfing and water sports championships every year
Puerto Plata Heights: Experience the teleferico, the Caribbean's only cable carInside Amber: a top producer of amber in the world and one of the only places to find rare BlueAmber. The clarity of Dominican Amber makes it some of the best for fossilization, exemplified by the fossilized mosquito amber used in the 1993 film, "Jurassic Park"
World of Waterfalls: Dip your toe into 27 Charcos de Damajagua, a hidden natural waterpark ofsmooth stone chutes and crystal-clear poolsStreet Art Style: Colorful murals of Puerto Plata depicting the history and modern life
Colmado Cool: Offering all of the everyday items you can think of, with a side of friendly conversation, Dominican "colmados" represent 28 percent of the country's small business and exemplify the kindness and culture of the people
The installation is operated on a first come, first served basis, and the line will cut off 45-minutes prior to closing each night, so getting there early is recommended.
West Edge at the Chelsea Market; New York, NY
Friday, May 31: 2:00 p.m. – 8:00 p.m.
Saturday, June 1: 10:00 a.m. – 8:00 p.m.
Sunday, June 2: 10:00 a.m. – 5:00 p.m.
To learn more about Dominican Republic POP Funhouse, visit Dominican Republic Ministry of Tourism