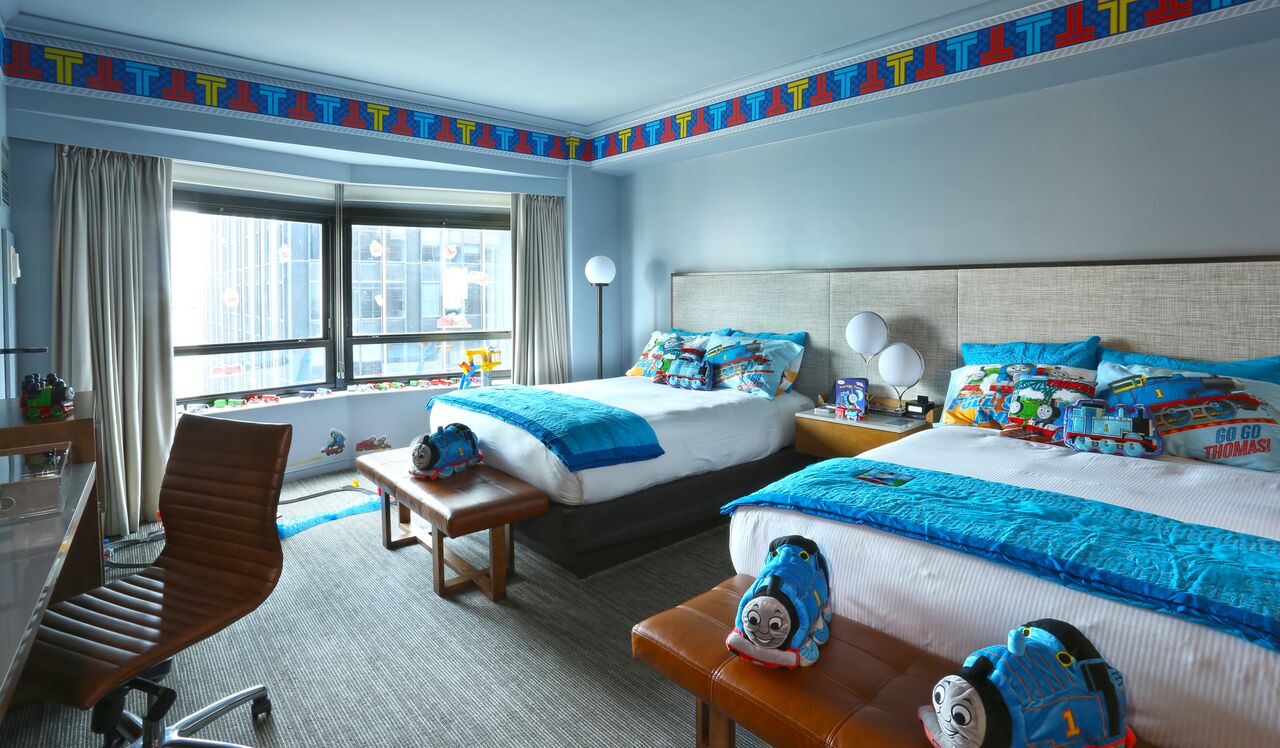 Is your kid obsessed with Thomas & Friends? Well, if you happen to be heading to NYC you might want to check out the really cool limited edition Thomas & Friends Suite at the New York Hilton Midtown.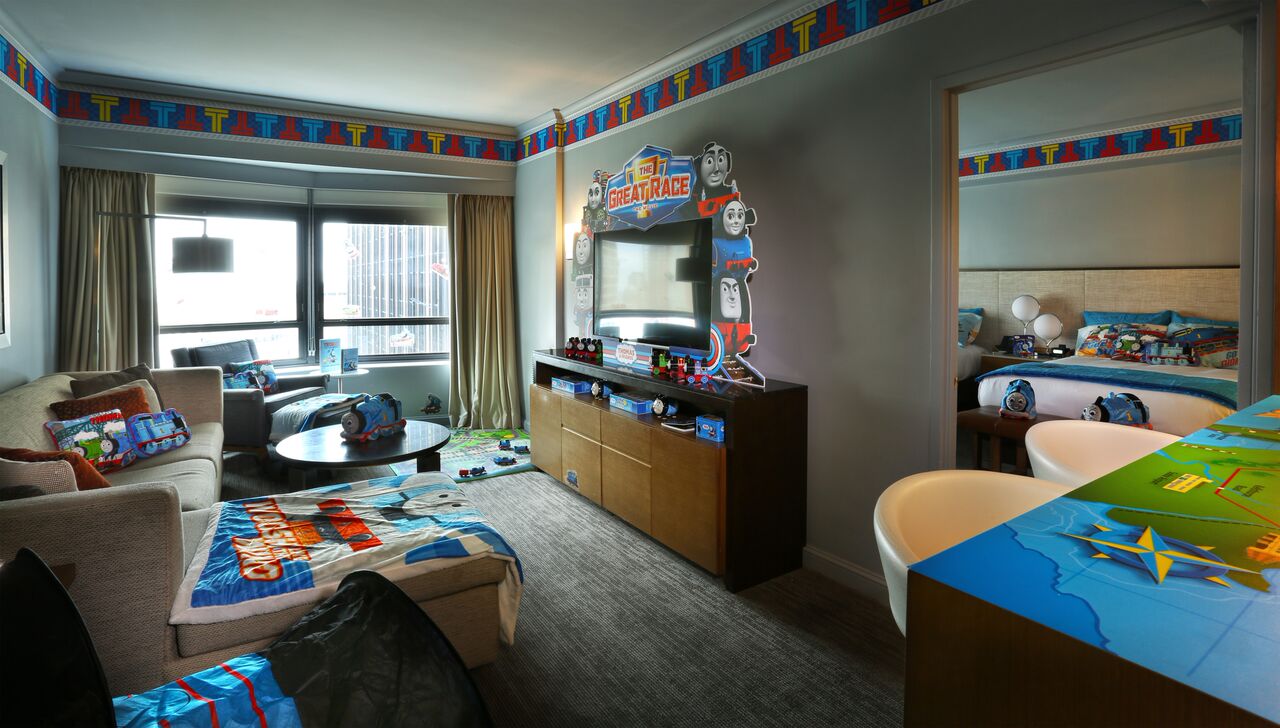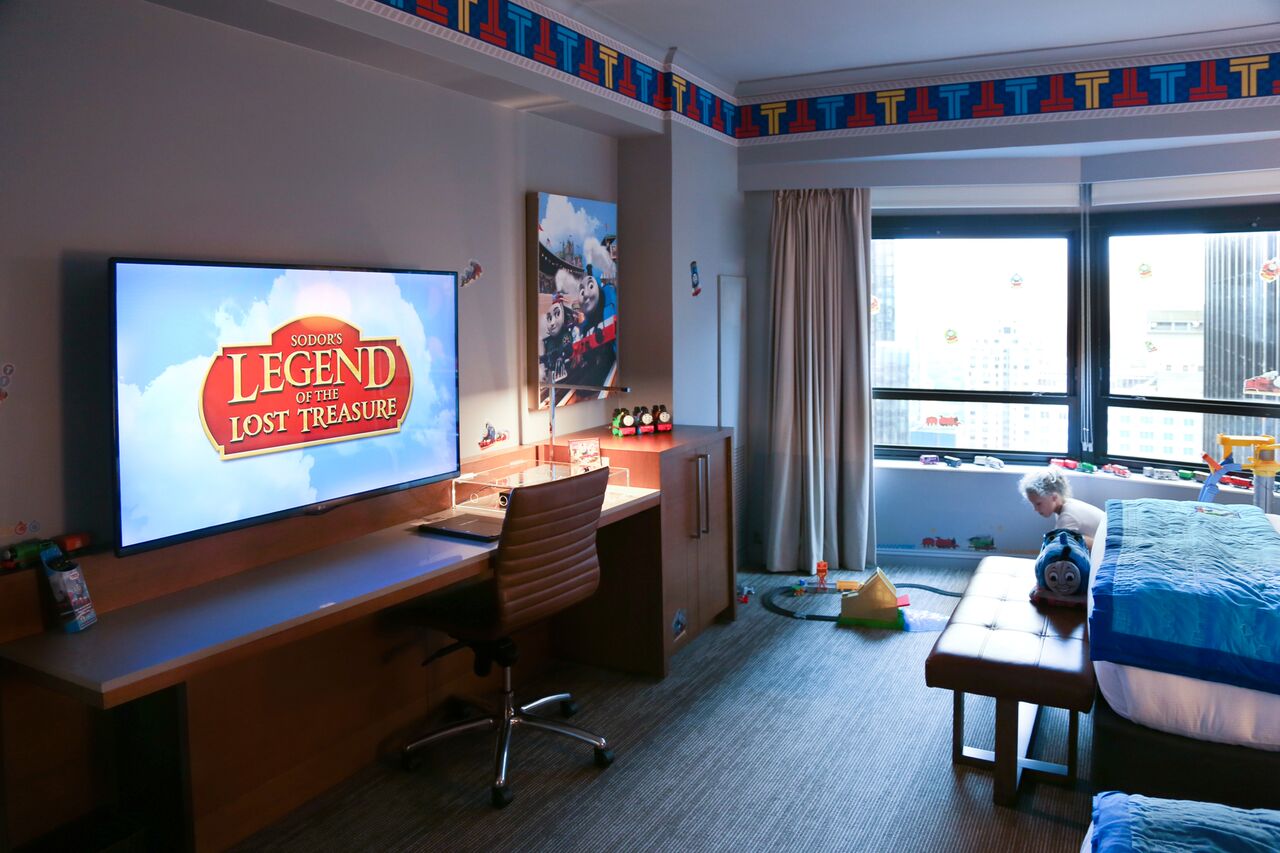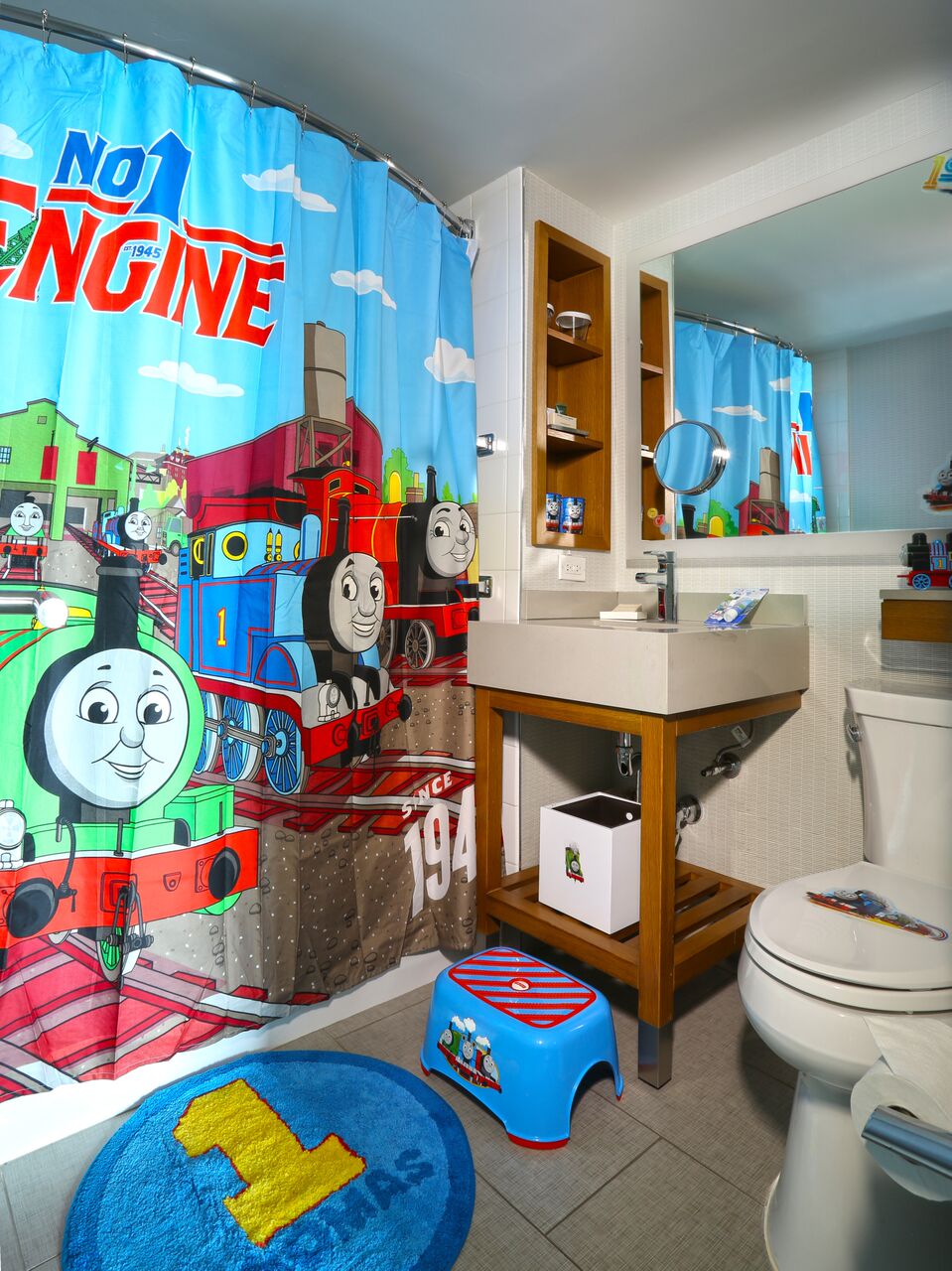 The suite is filled with an ode to Thomas & Friends where you will find iconic faces everything from the shower curtain to the bedding. Kids will also love that the room is well-stocked with toys and the DVD, The Great Race where the whole family can enjoy some chill-out time.
The location is also a premier spot to check out some of the city's best attractions like Rockefeller Center, Central Park and Radio City Music Hall, theater and shopping, allowing families to enjoy a magical stay in New York.
The New York Hilton Midtown's Thomas & Friends Package includes:
A Hilton Executive Suite for two adults and two children at New York Hilton Midtown, located at 1335 Avenue of the Americas, New York, NY 10019
A child's playroom dream with a vast array of Thomas & Friends toys, books, games, coloring sheets and more, including new Sky High Bridge Jump toy and an exclusive preview of The Great Race on DVD
Availability at New York Hilton Midtown from Monday, August 1, 2016 to Sunday, September 4 (final check out Monday, September 5, 2016)
Prices from $550, including breakfast and exclusive of taxes and fees
This limited edition suite will be available for guests to book from August 1 until September 4 with prices starting from $550 pretax.
To book the Thomas & Friends suite at New York Hilton Midtown, please visit HiltonThomasSuite.com.