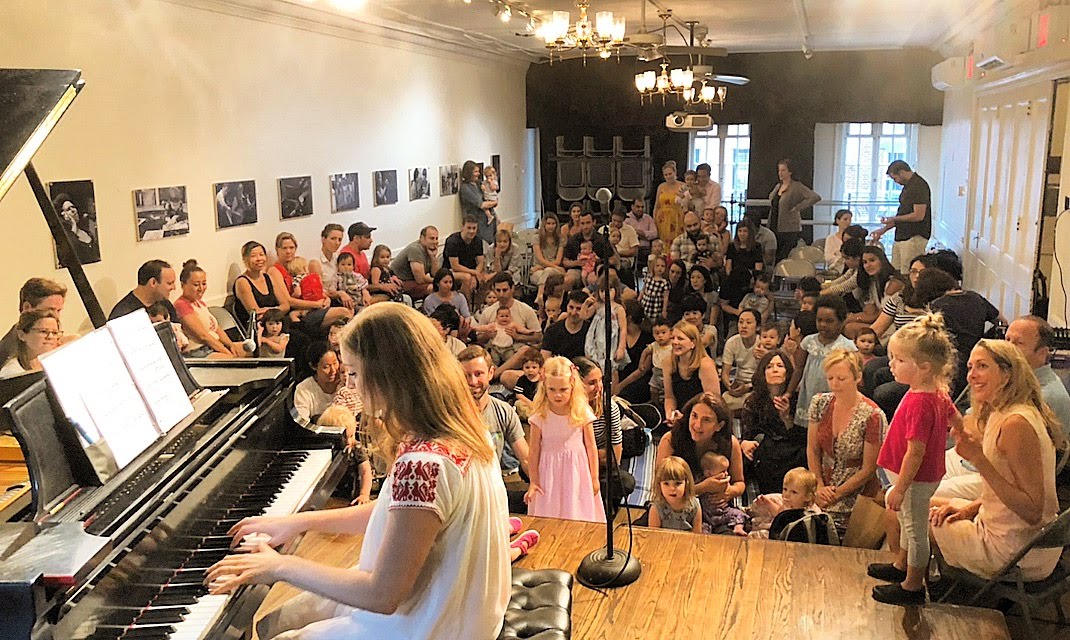 This Mother's Day, Lincoln Center families will be introduced to Mozart for Munchkins, an interactive concert series for children and their families. By moms and for the whole family, Mozart for Munchkins creates an interactive, relaxed, fun atmosphere to experience and enjoy the wonders of classical music! The series will present "Our Musical Wilderness," a concert inspired by animals and nature, performed by two moms and the co-founders of the series.
Since its inception in 2017, Mozart for Munchkins has hosted over 7,000 concertgoers, with nearly 100 concerts. While the organization started in New York City, performances have been selling out through the tri-state area, from Manhattan to Long Island City and NJ. The organization will soon launch a west-coast series for a nationwide presence.
When two classically trained musicians became moms, they were determined that their own children should experience the musical richness they loved all their lives. Now they want to share that love of music with other families! Children of all ages are welcome to observe, explore, crawl, snack, and dance to their hearts' content, while parents, grandparents, and caregivers sit back, unwind and enjoy the concert.
While the setting is informal, the programming remains first-rate; from Bach to Bernstein, Beethoven to Barber, Mozart for Munchkins features outstanding works performed by exceptional musicians—an unforgettable experience for the whole family, and a great gift for Mom!

Mozart for Munchkins at Lincoln Center Details:
Samuel B. & David Rose Building at 165 W 65th Street
Newborn and up
Children under 12 are free
The concert will feature an animal theme, and even an instrument petting zoo — children may touch the violin, piano, and ukulele used in the performance!  Tickets, now on sale at mozartformunchkins.com, are $30 for non-member parents, $24 for member parents, and free for kids!
Engage on Facebook, Instagram, Twitter, or YouTube, and learn more at mozartformunchkins.com.