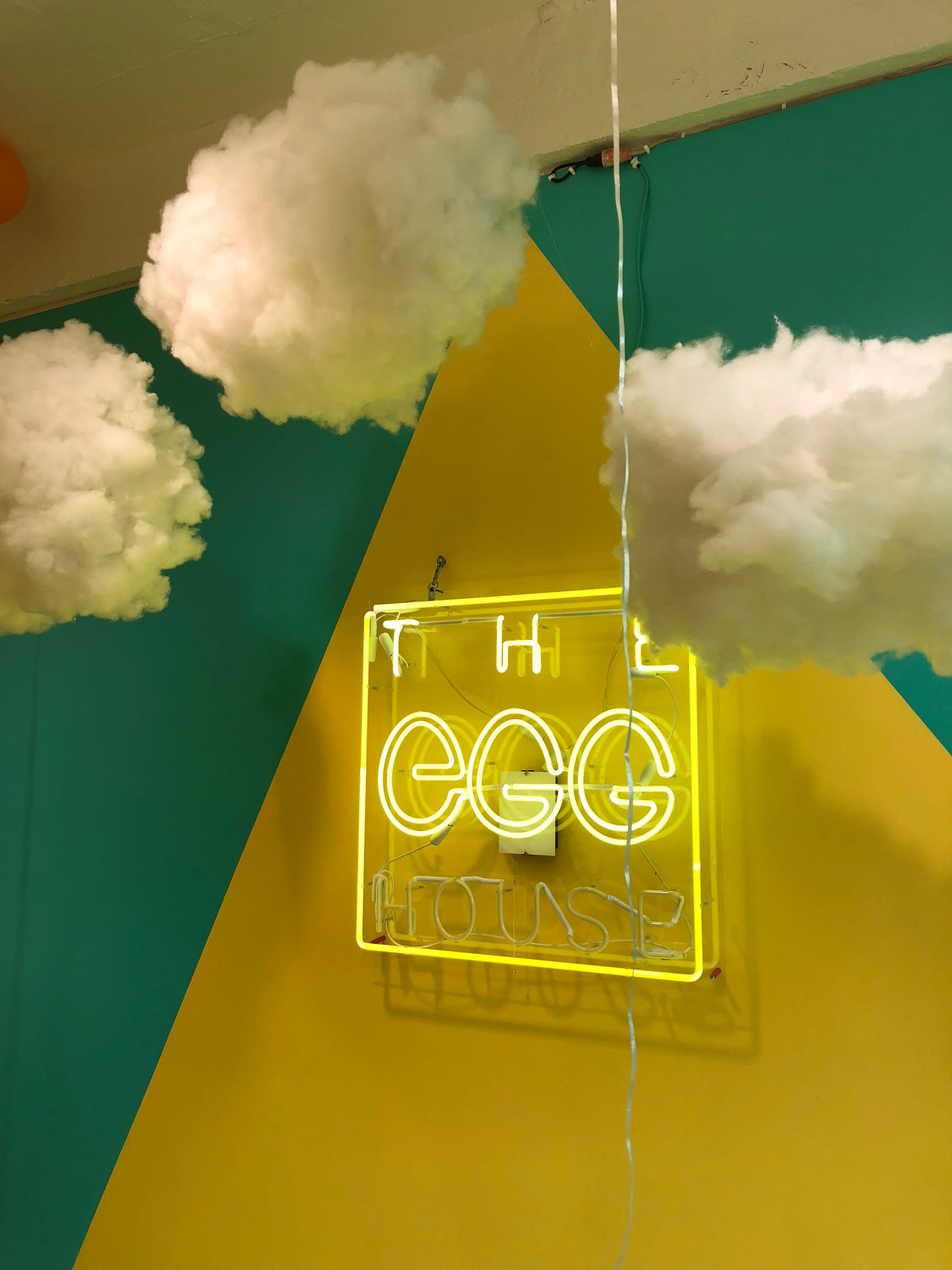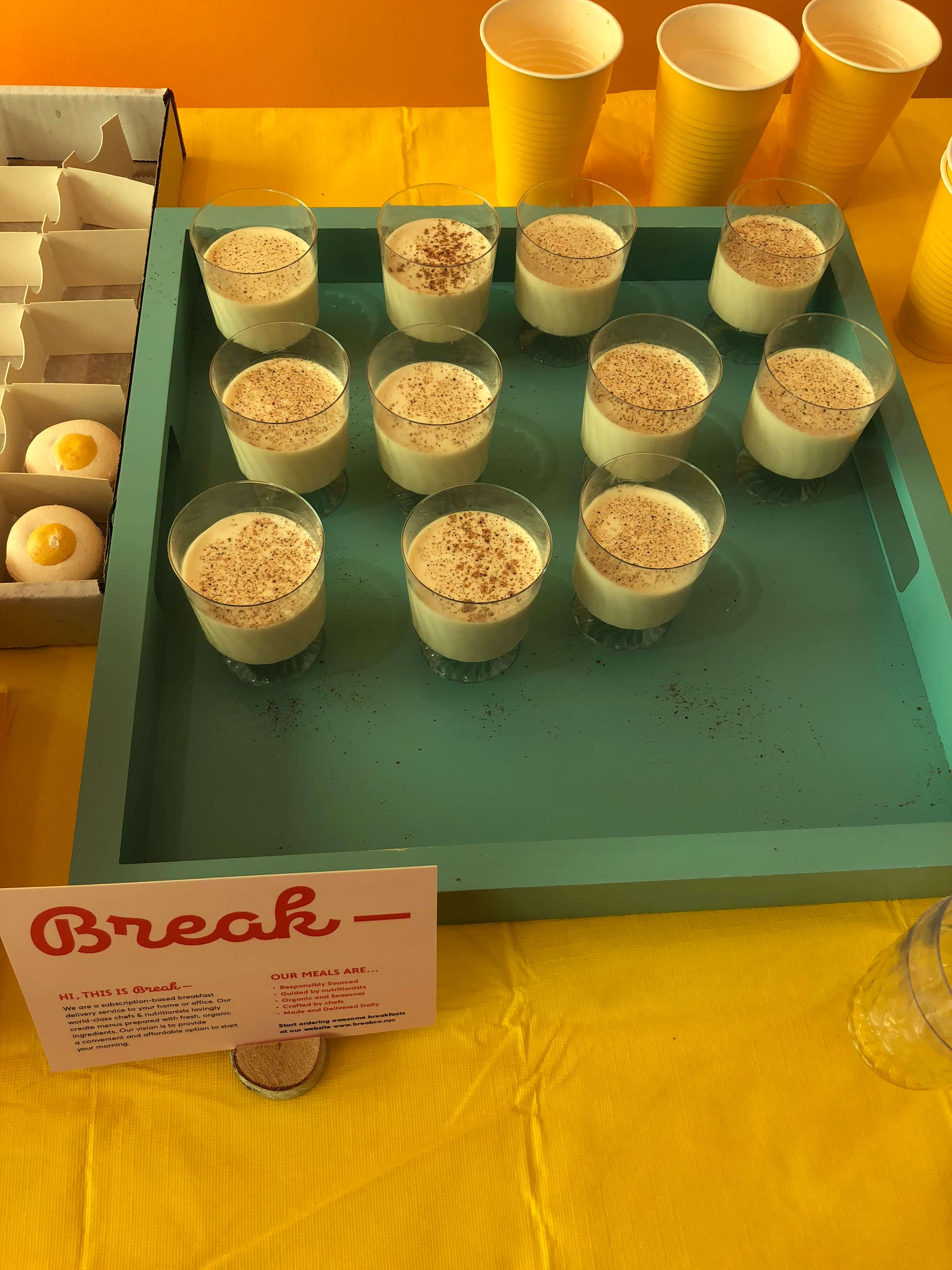 Ice cream has its own themed museum so why can't eggs get in on the action? Well starting tomorrow, the versatile egg is finally getting the love it deserves with its very own egg themed pop-up experience called the The Egg House.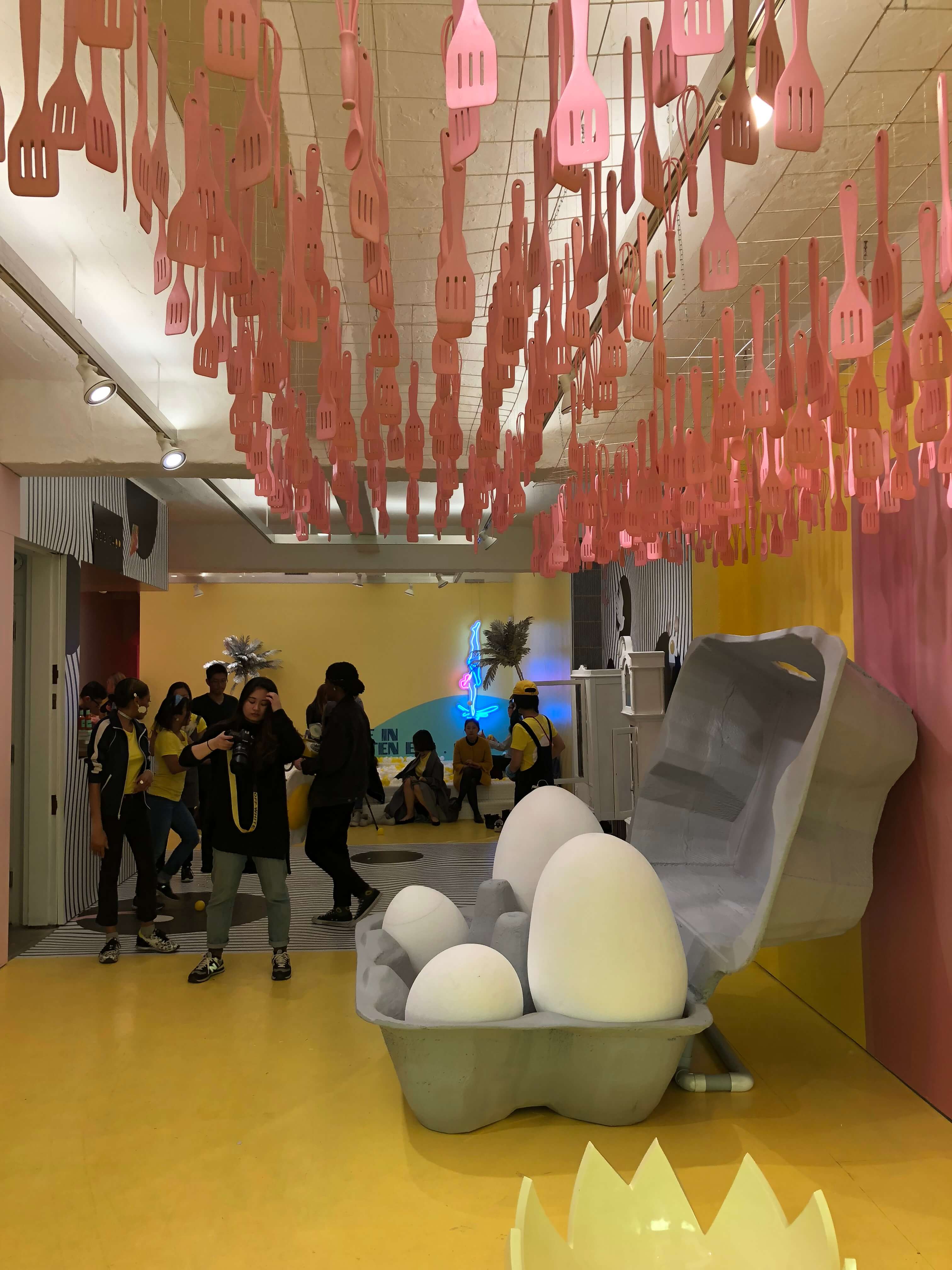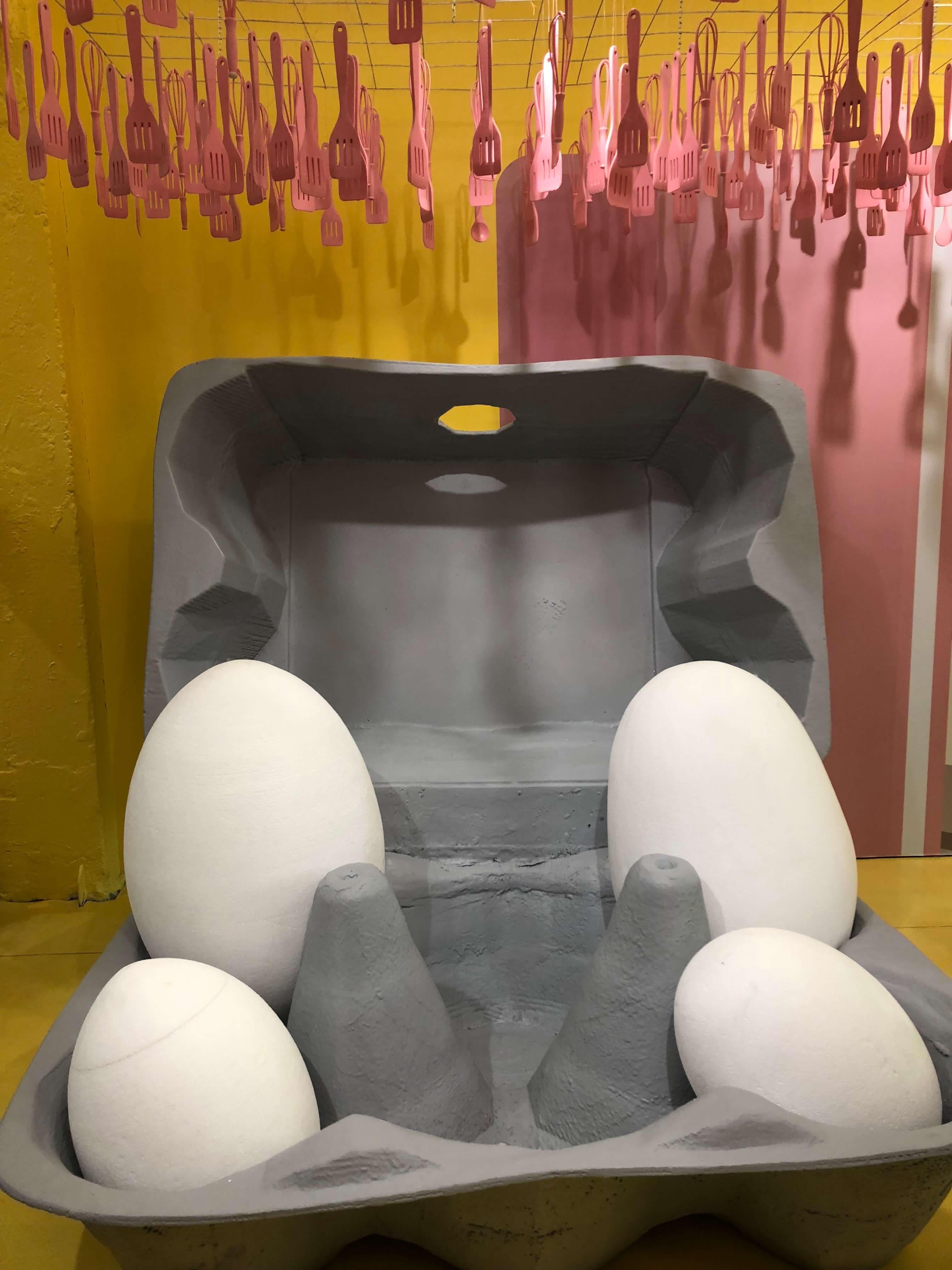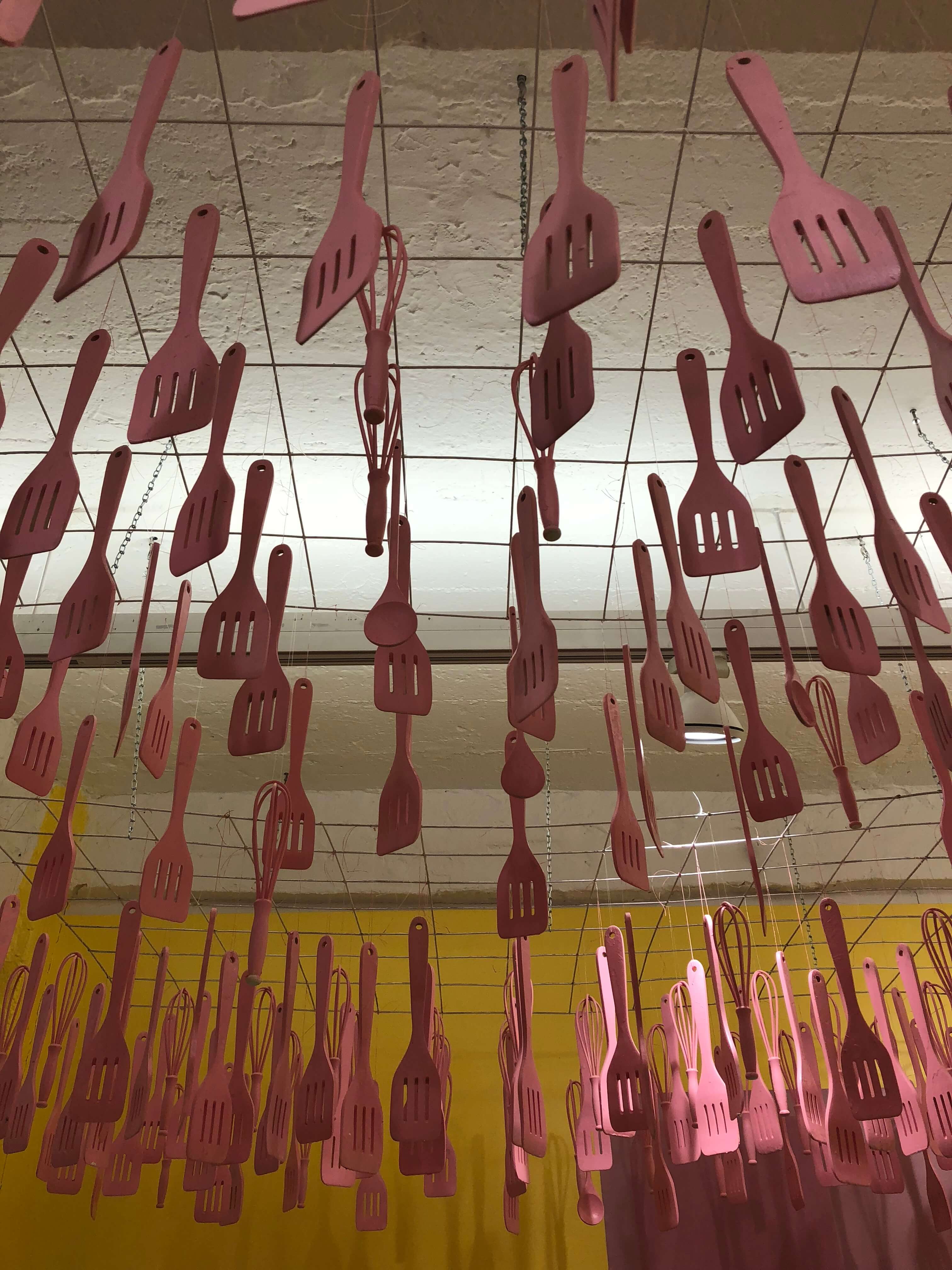 Held in a 3,300 square feet space, we had the chance to check out a preview of this immersive and visually stunning installation that follows a storyline of an egg named Ellis who was born from a sunny side flower. When Ellis grows up, it eventually ends up in New York and sets its home in the Lower East Side aka The Egg House.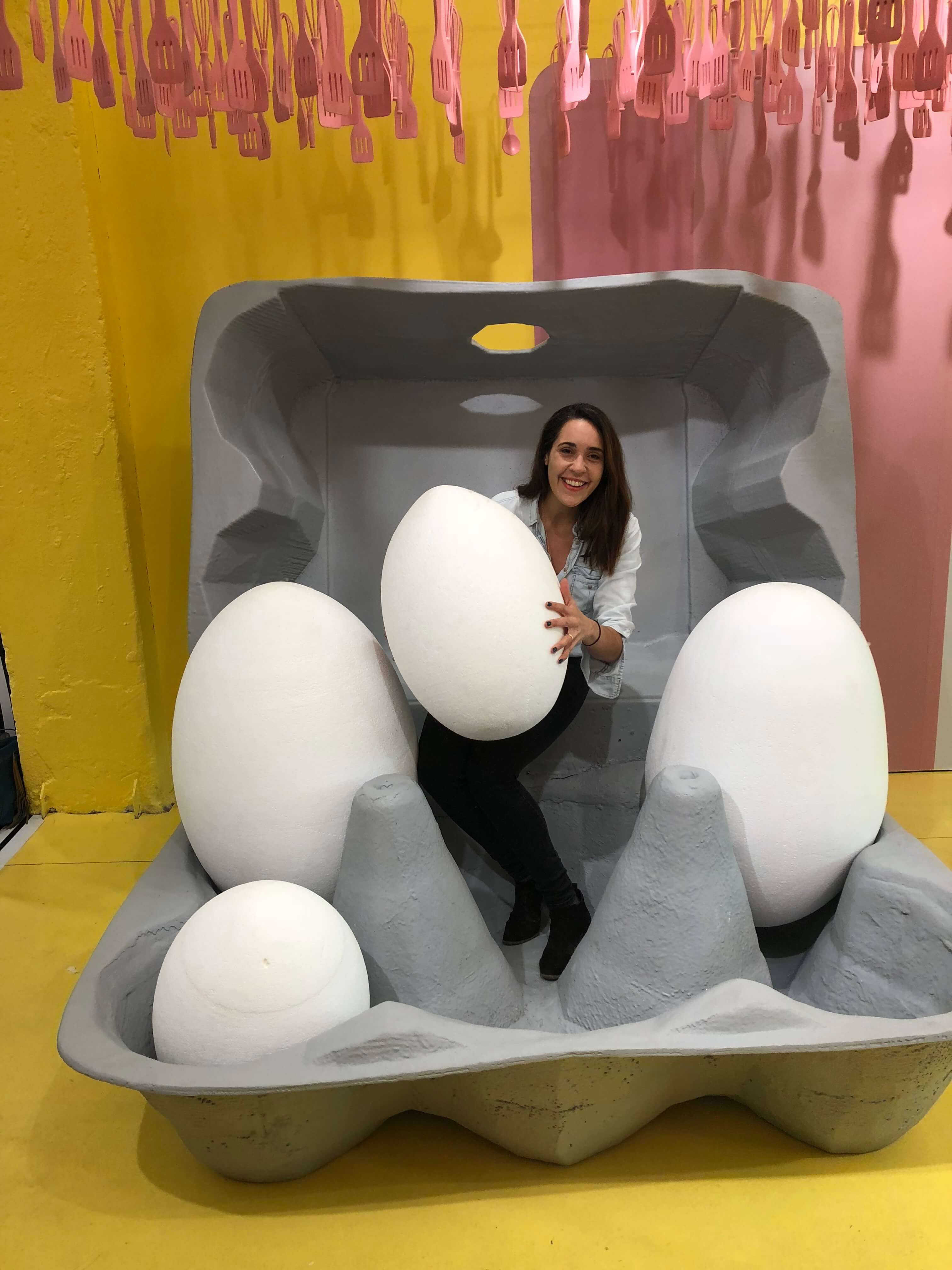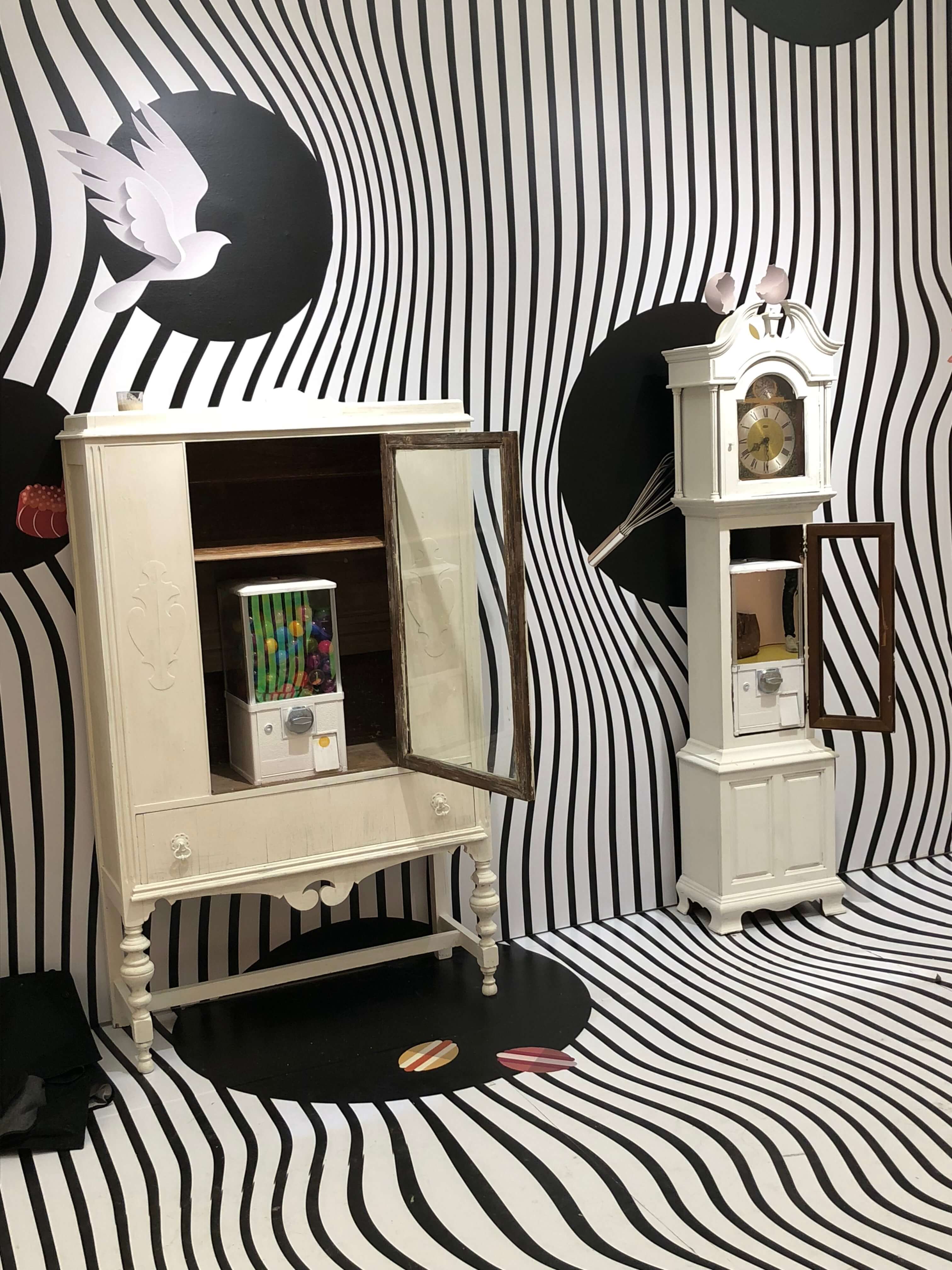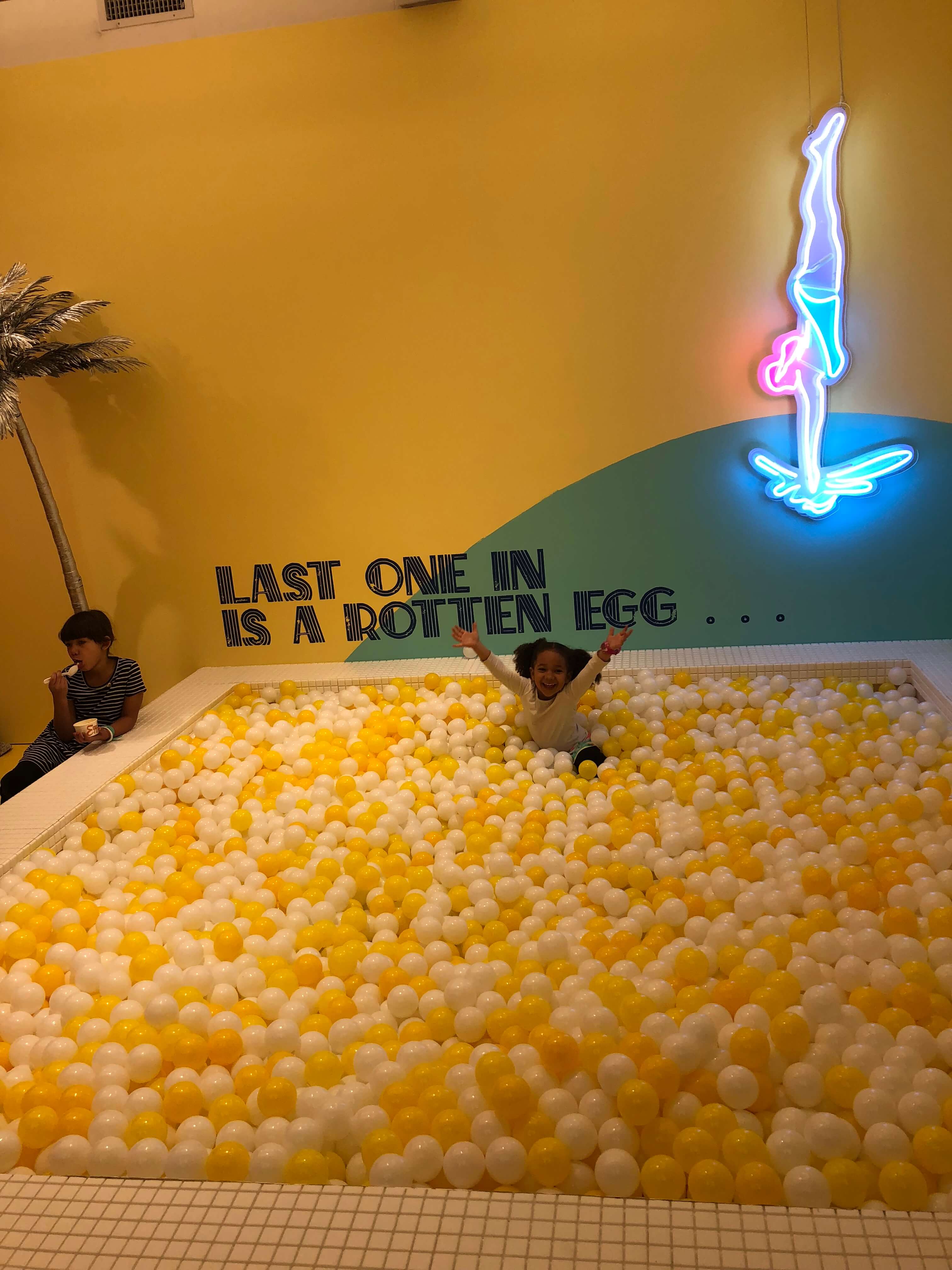 Upon walking in, be prepared to fully immerse yourself into this bright, new world dedicated to eggs, including their play on egg puns that's located throughout the space. Once inside, you can explore and touch the displays, and of course, take tons of pictures. The complete installation includes a foyer with a photo wall, a kitchen featuring breakfast-themed installations, a hallway with vending machines, the pool (you can go in but no shoes) filled with caviar-shaped balls and the bedroom, a technology-enabled room with interactive features.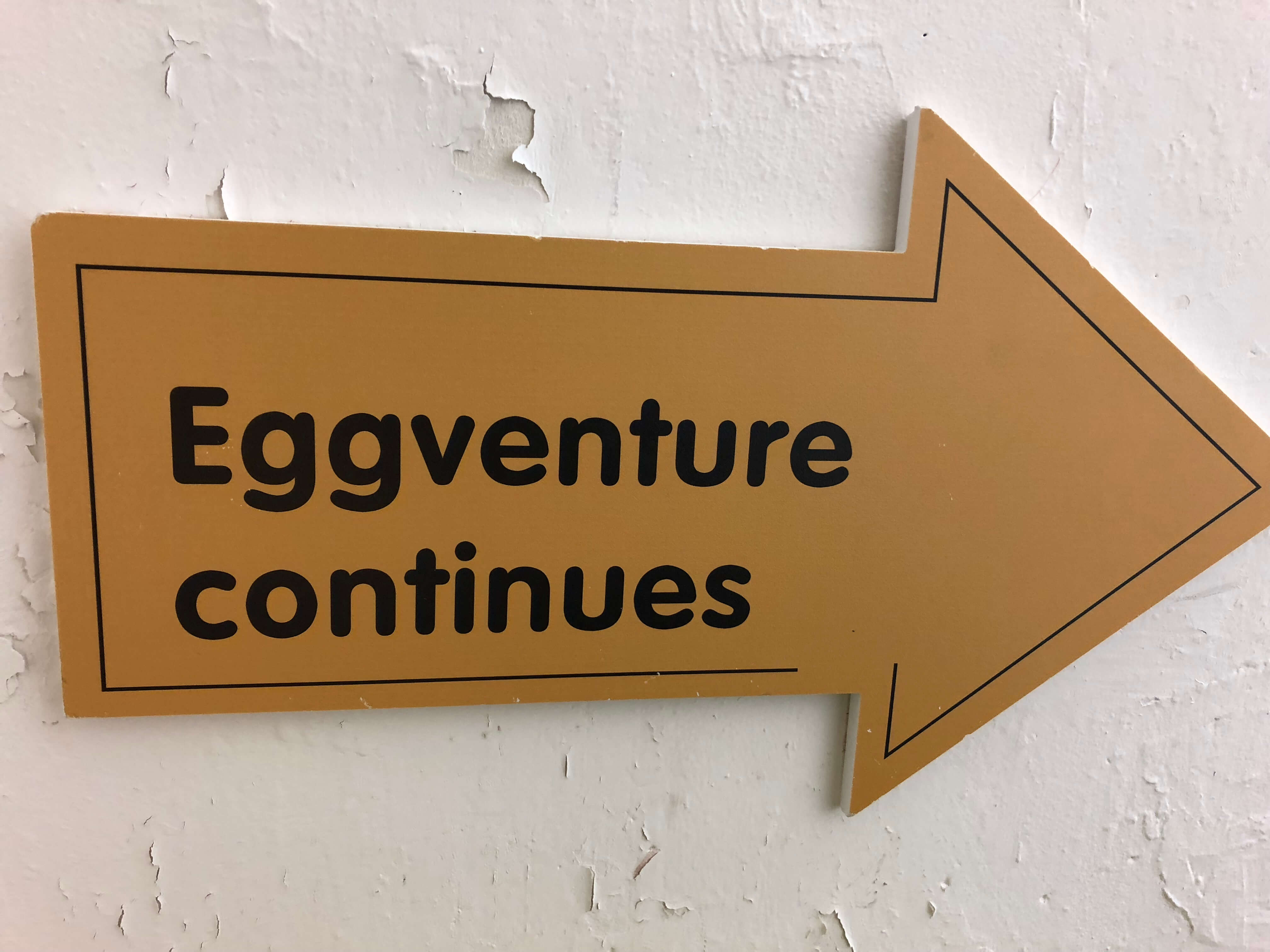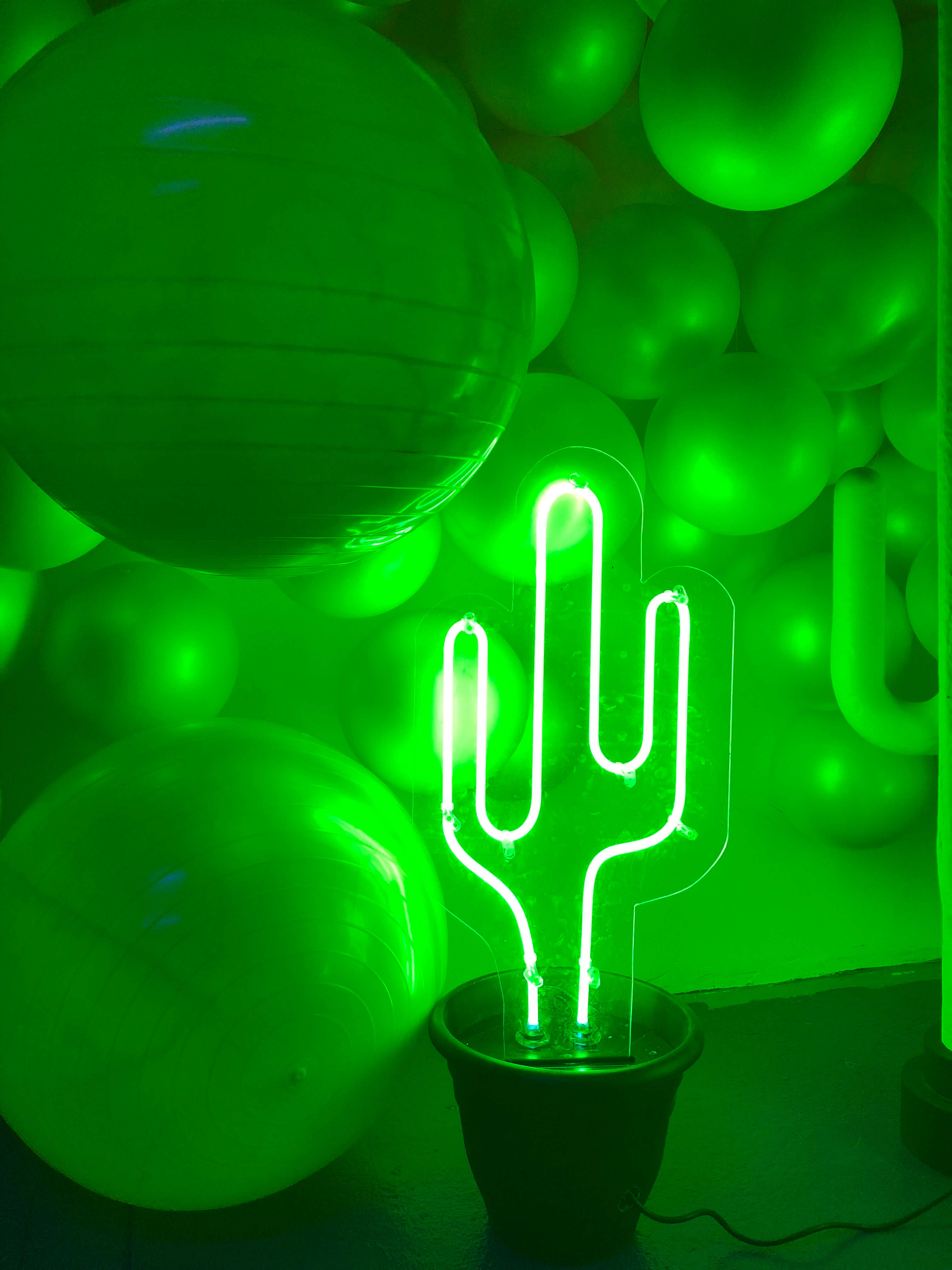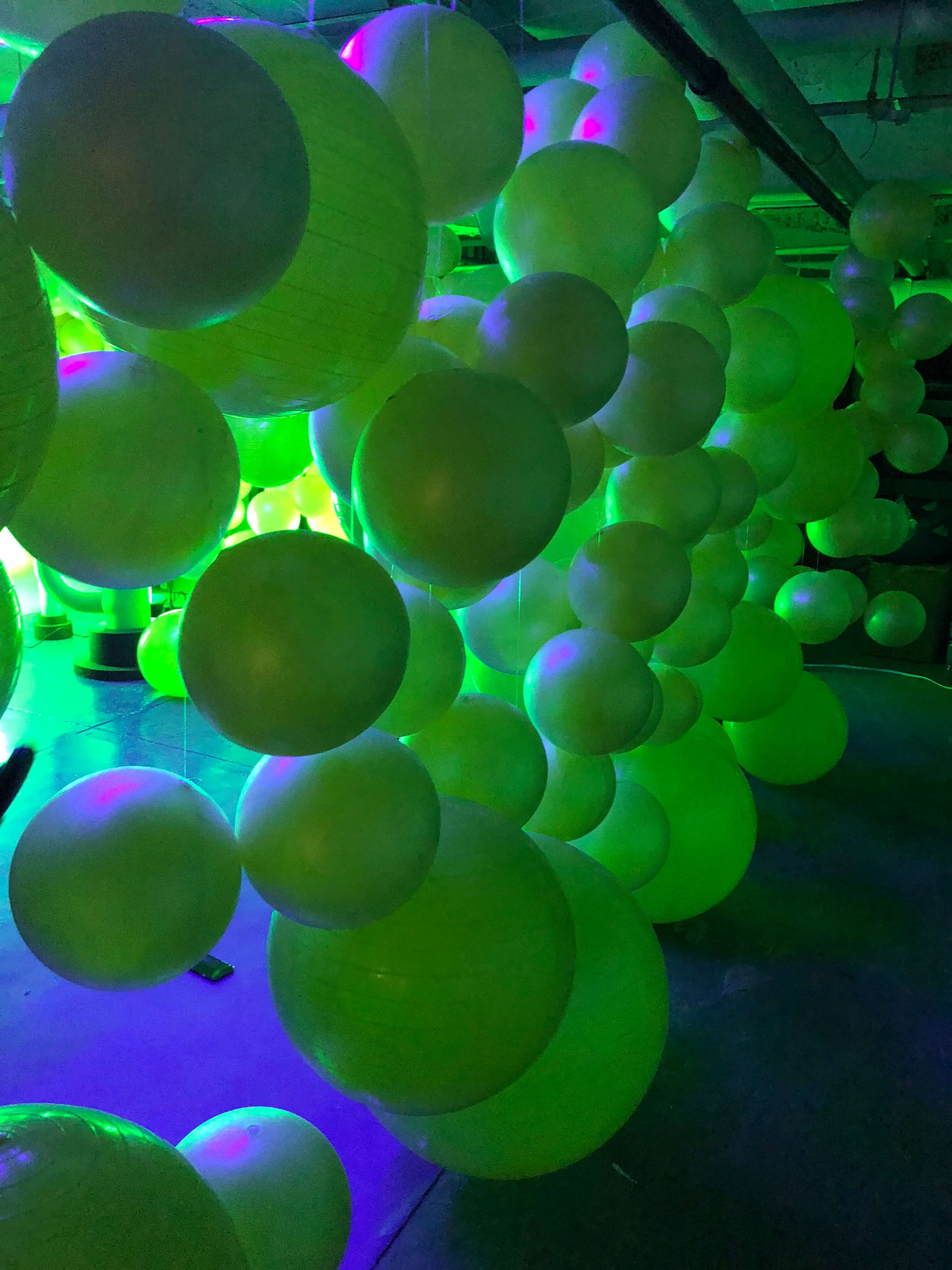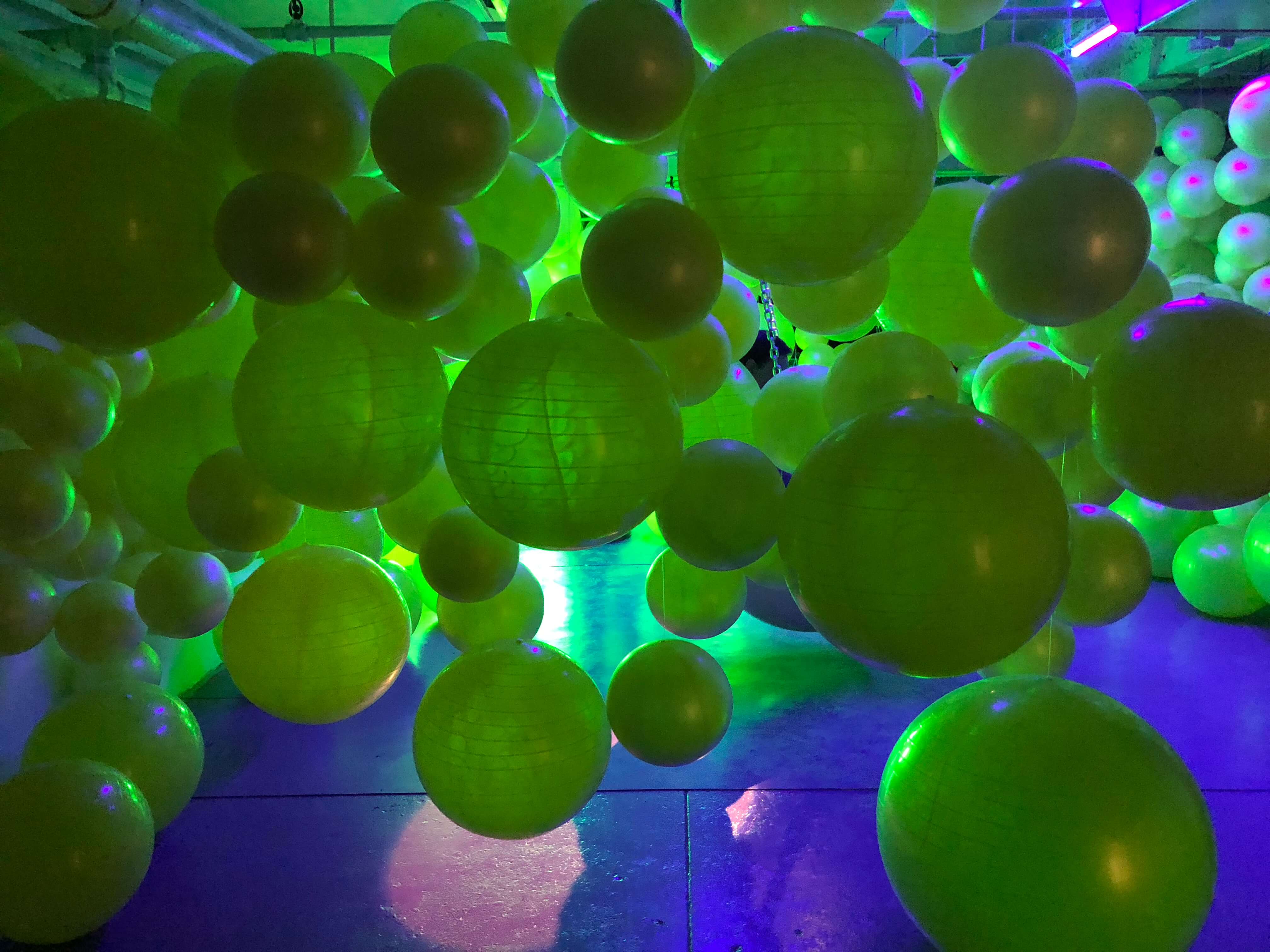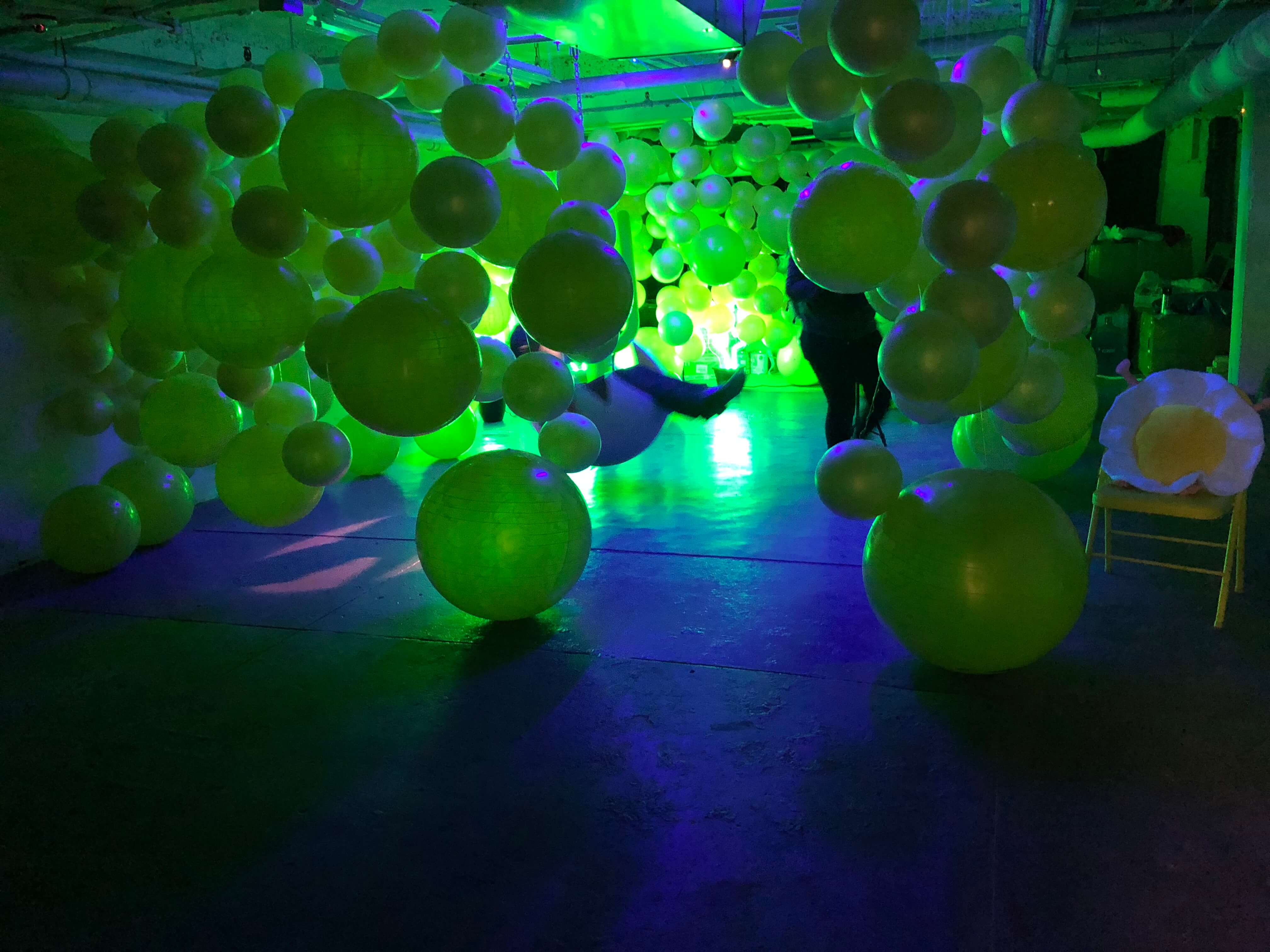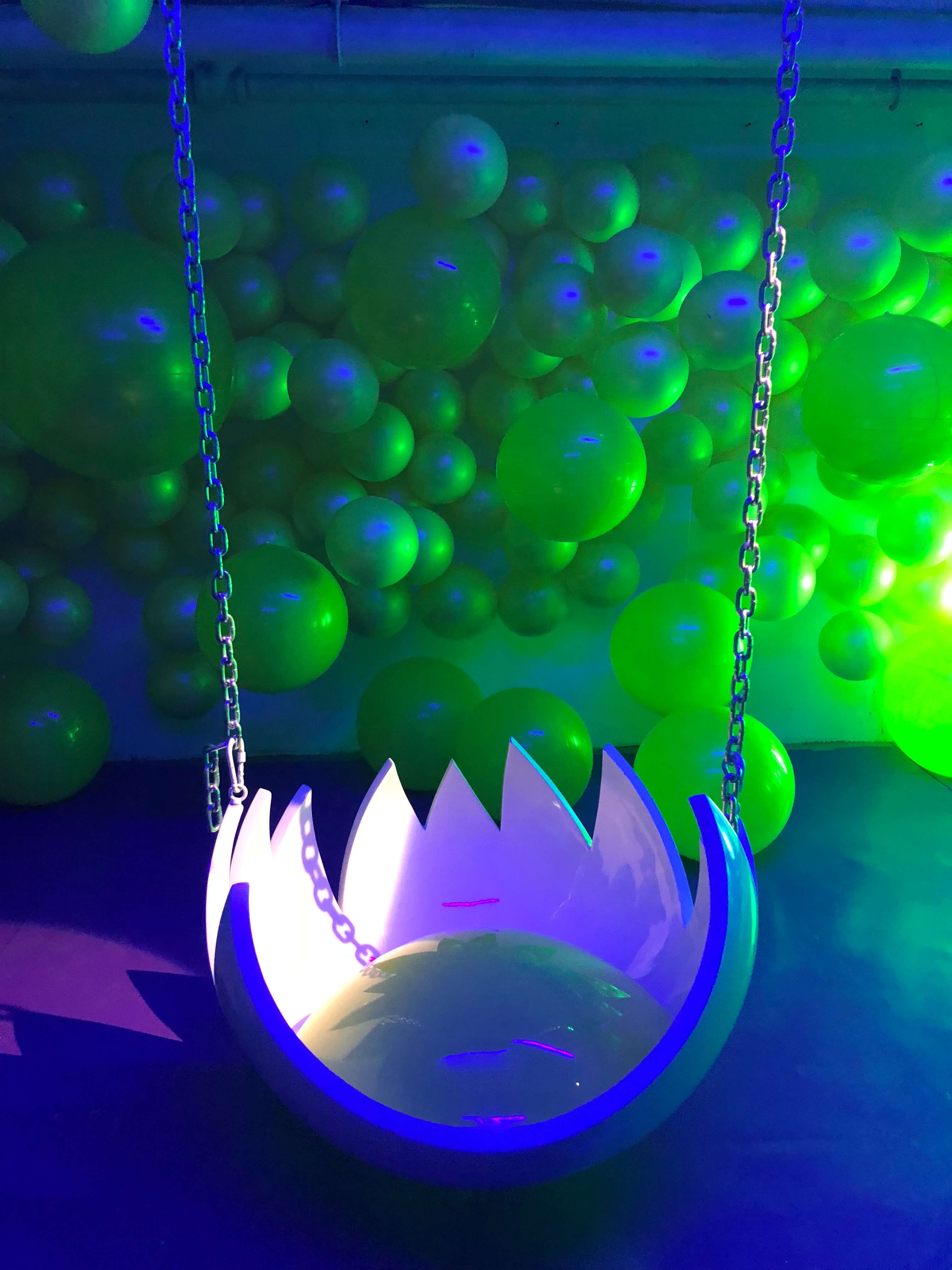 One of our favorite parts was the downstairs garden where you can find a fluorescent garden, complete with egg swing that's sure to be a hit.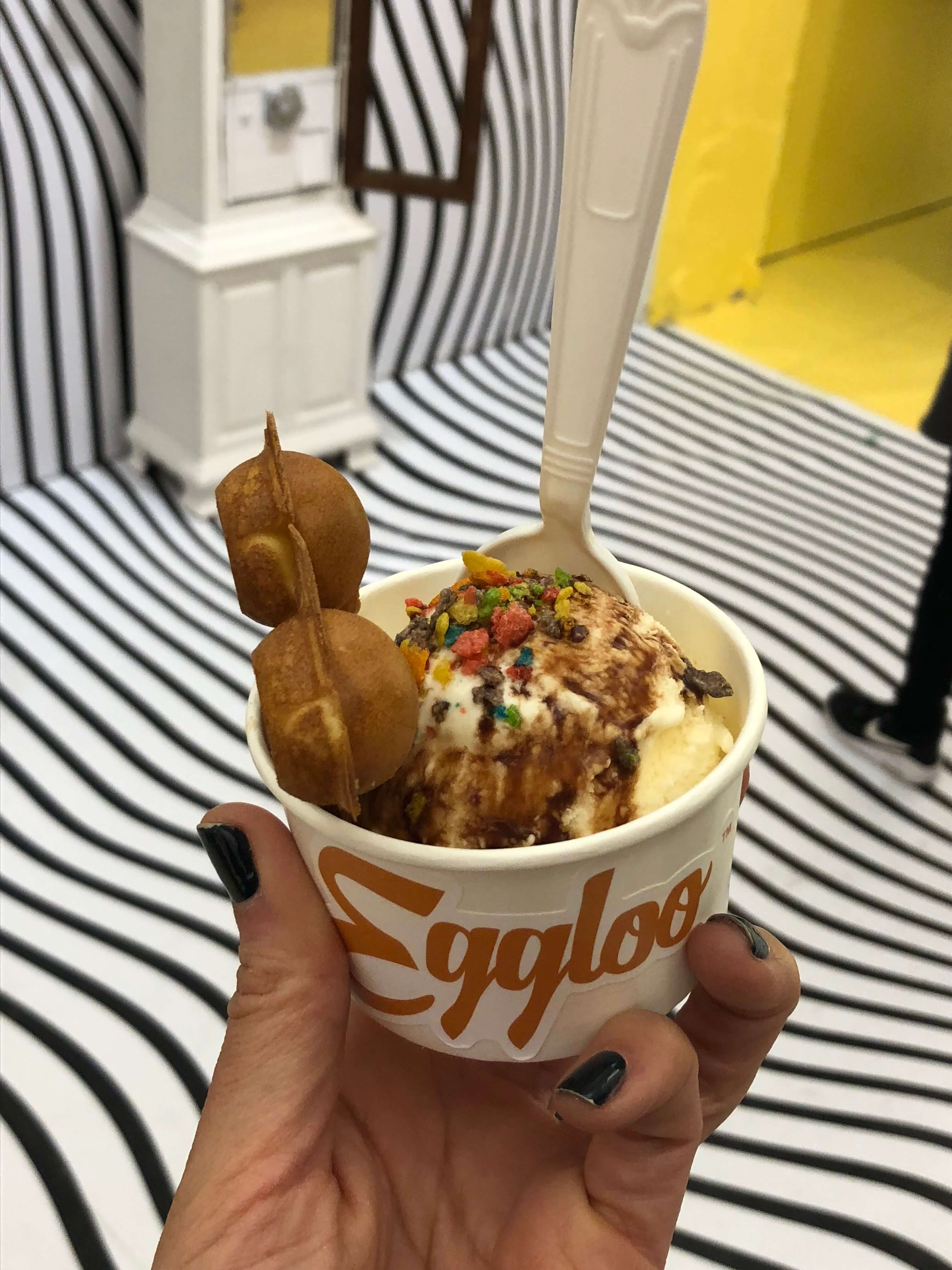 They will also be offering delicious egg treats from vendor partners, including an egg waffle ice cream parlor from Eggloo, and a New York native cupcake vendor. While the food will be for sale and not included in the ticket, they will be handing out samples of eggnog in the afternoons and breakfast items with coffee in AM.
The founder, who wishes to be anonymous at this point, came up with the idea last year when she grew tired of juggling life in New York and travel around the world. "The Egg House was a way to solve my longtime pain point," she said. "To occasionally get away from the city comes with high costs, so we created a fantasy space that allows you to live momentarily in an imaginary place without spending months' pay or traveling to the other side of the world." Why eggs? "Because it's universal," the founder says. "It can be seen in almost every cuisine. Although each culture interprets it differently, it's so versatile that everyone can relate to. That's why we included the egg in different shapes and forms—it creates a familiarity. Eggs also represent breakfast and therefore mornings and energy—everything that is great in this world."
Additionally, the team at the Egg House will be hosting events, including the Breakfast Club, a seated breakfast gathering, community events including a chef's talk on #eggducation with Antoine Westermann of Le Coq Rico, morning yoga and a calligraphy session, and more.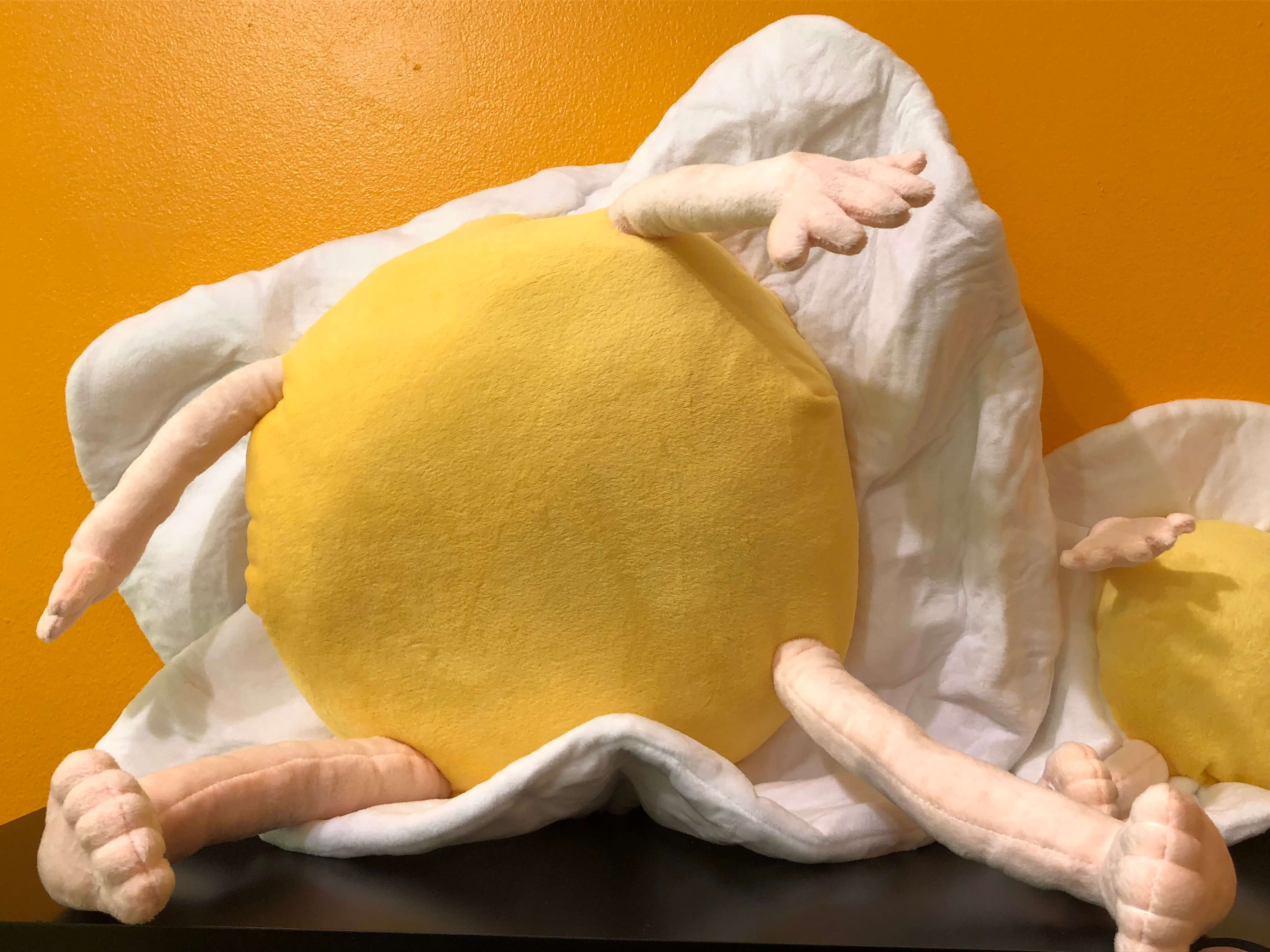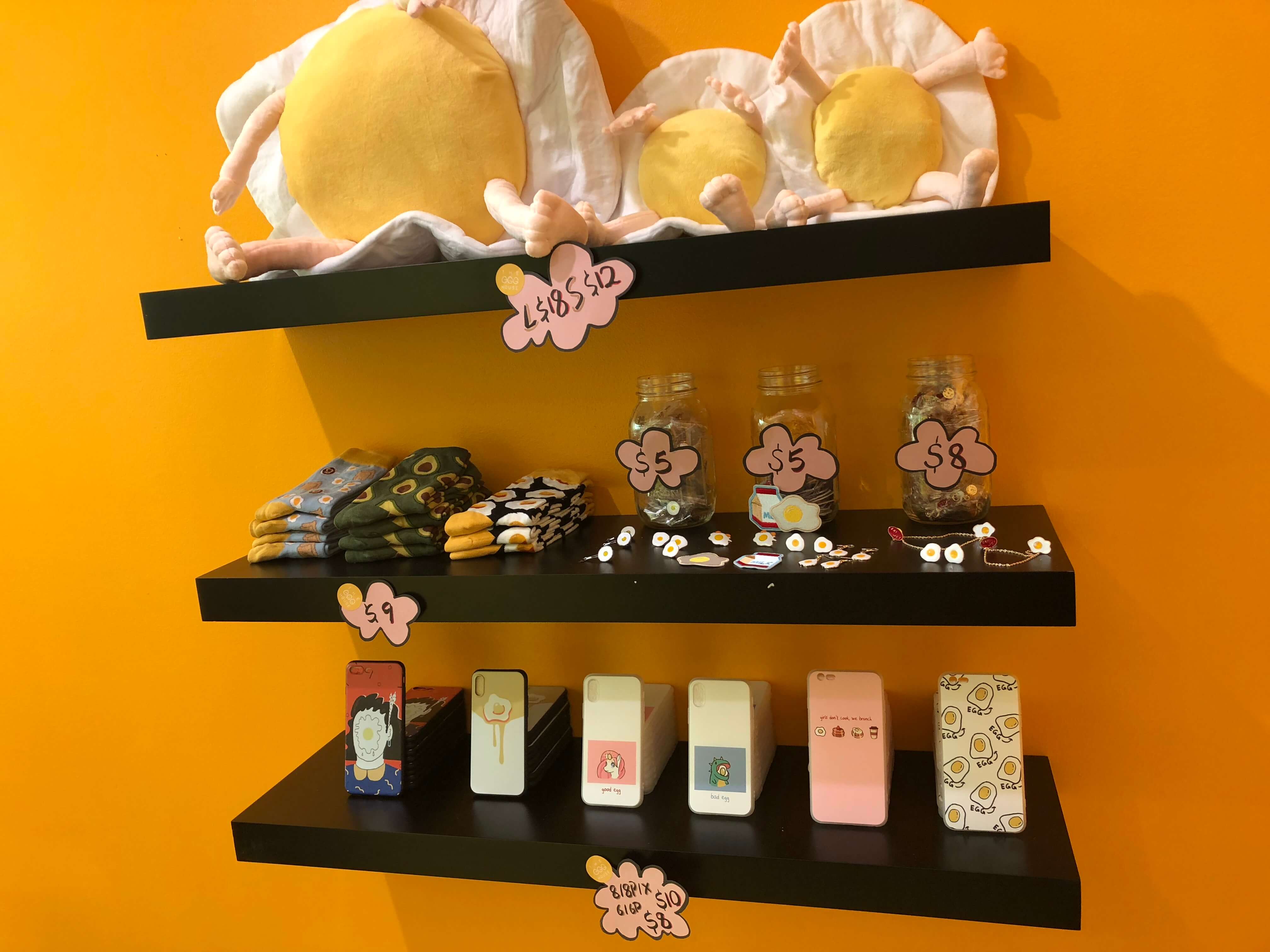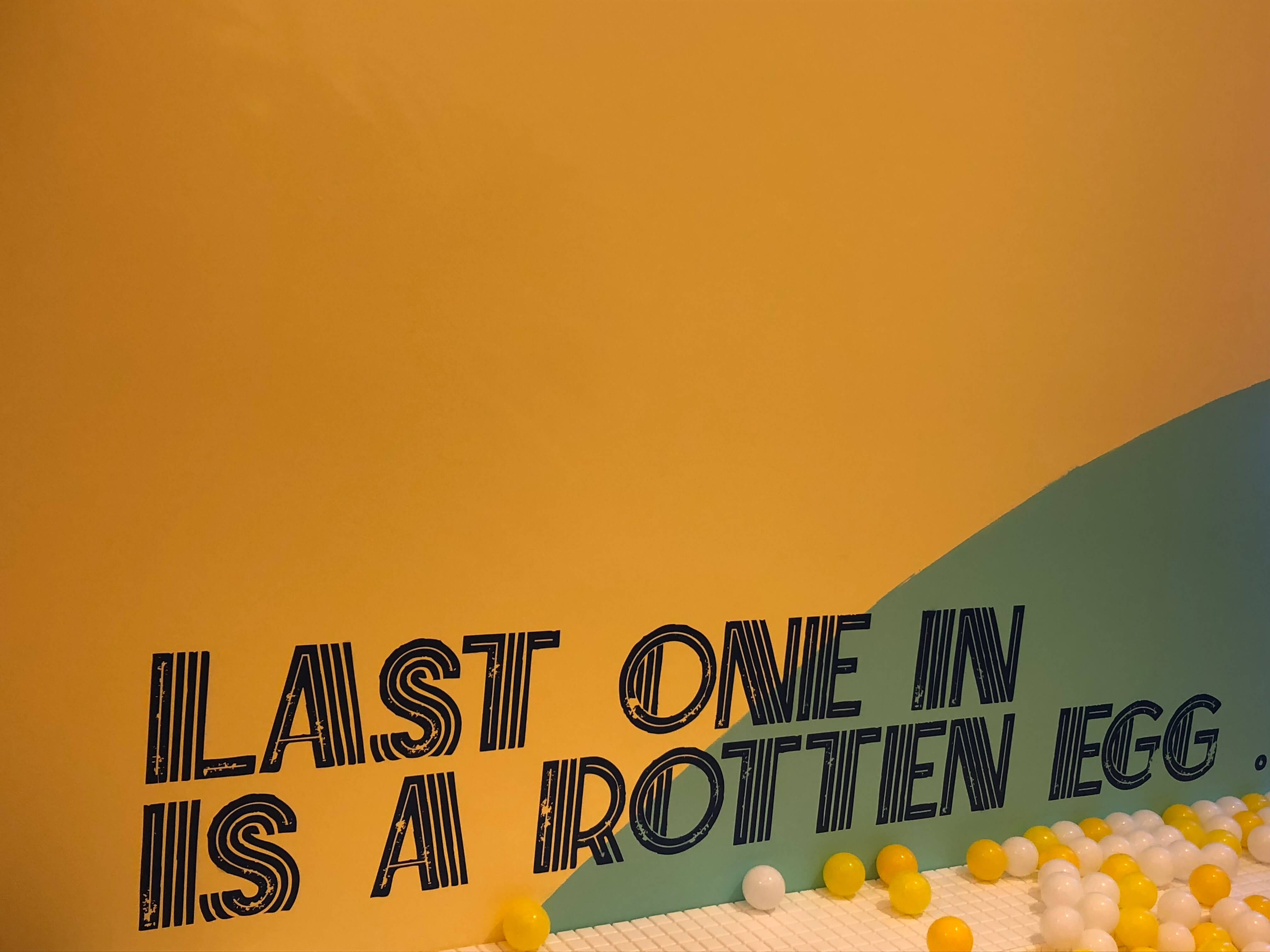 A multi-sensorial experience, a visit to The Egg House is sure to brighten your day and spark your imagination, and perhaps, will even have you viewing eggs in a completely new light.
The Egg House Details:
195 Chrystie St (next to the Public Hotel)
April 7-June 27
Hours: Sun-Thu 10: 30am – 8: 30pm | Fri-Sat 10:30am – 9:30pm
Admission: $18/person, $12 for senior citizens or children under 10
Ticket Includes: admission to the egg house, occasional sampling of egg-made items
Ticket does not include: delicious egg treats from vendor partners, merchandise
For more information, please visit: theegg.house