We all know of the beloved Dr. Seuss, renowned for the classics, such as The Cat in the Hat and Green Eggs and Ham.
This fall, his artwork will be on display in at the POP International Galleries for a limited engagement to celebrate its 20th Anniversary!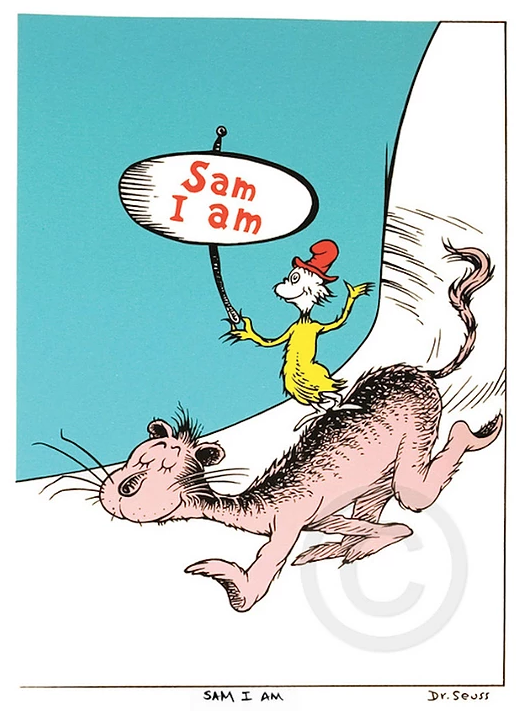 Starting on October 13th, visitors and collectors can explore and acquire a rare selection of his art, including hundreds of major artworks spanning his entire 70-year career–many which have not been seen.
This includes concept drawings and final line drawings painstakingly created for his children's books, artwork created in the 1930s and 1940s for early commercial projects, and private paintings and sculpture done within the intimate setting of his studio.
Perhaps the wackiest and most wonderful elements of the collection are Dr. Seuss's three-dimensional "Unorthodox Taxidermy" sculptures with names like The Carbonic Walrus, The Two-Horned Drouberhannis, and the Goo-Goo-Eyed Tasmanian Wolghast, to name a few. Each of these Estate-Authorized limited editions has been adapted and reproduced from Theodor Seuss Geisel's original drawings, paintings, or sculptures. Additionally, each work bears a posthumously printed or engraved Dr. Seuss signature, identifying the work as an authorized limited edition commissioned by the Dr. Seuss Estate.
The Art of Dr. Seuss Collection has become one of the most comprehensive projects ever undertaken for a deceased artist. Nearly 300 gallery, museum, and public exhibitions have been mounted in this country and abroad over the past 20 years, garnering both critical and popular attention from the art world and the collecting public. Three major coffee table books have been published on The Art of Dr. Seuss Collection and 77 limited editions of Seuss imagery have now sold out. Most importantly, Theodor Seuss Geisel (aka Dr. Seuss) has taken his rightful place among America's greatest artistic talents of the 20th century. In her preface to the popular coffee table book on this collection, The Cat Behind the Hat, Audrey Geisel (Ted Geisel's widow) writes: "I'm gratified to carry out Ted's wishes and have these works revealed to the world."
Details on The Art of Dr. Seuss Collection:
October 13th to November 15th, 2018
Pop International Galleries, 195 Bowery, New York, NY 10002
RSVP: T: 212.533.4262 or [email protected]
To learn more, please visit: www.popinternational.com