While Cali may resign supreme when it comes to surfing, you may be surprised to learn that you can equally 'crush it' at our NYC-area beaches. However, we get that surfing isn't typically a part of our NY lives where many of us have to learn how to master this skill via surfing lessons. To help you learn how to 'hang ten,' or at least master the skills to get on that wake surfing board, we've collected a list of a few places where you can learn how to surf in the NY-area. And once you're hooked, why not head over to Ann's Cottage to get yourself suited, booted, and ready for more.
Note: This list includes surfing lessons in the New York area for kids and adults and will be updated frequently as we discover more surfing schools.
Surfing Lessons in the New York Area
Coastline Adventures Surfing School
Get there: Surfing Location, Brick Beach 3, 440 Route 35 North, Seneca Dunes, Brick, NJ 08723

Open seven days per week June through September, Coastline Adventures Surfing School teaches kids and adults how to ride waves and explore their waterways at the beautiful Jersey Shore. With 25 years of teaching experience, you can experience professional surfing, snowboarding, skateboarding, and tai chi instruction at Coastline Adventures'.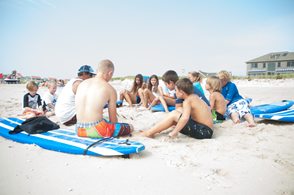 The team at Coastline Adventures Surfing School noted, "All of our surf and stand up paddleboarding lessons and camps include quality and safety-minded instruction, a dynamic STEM friendly curriculum, use of equipment, and an amazing adventure! We present surfing and stand up paddle boarding as a lifestyle sharing water safety, ocean science, environmental awareness, surf etiquette, health and fitness, cultural heritage, and more! Coastline Adventures is Accredited by the National Surf School and Instructor Association and First Aid and CPR Certified."
Additionally, "Coastline Adventure's Surf program includes Surf Lessons and single to multiple day Surf Camps for both kids and adults. We offer Stand Up Paddleboarding Lessons and Eco Tours for young adults and adults as well as Kids' SUP Adventures Camps throughout the summer. We have Bodyboarding Camps for 6-9 years olds, the perfect introduction to ocean safety and wave riding fun. Surfboard, stand up paddleboard, and bodyboard rentals are also available."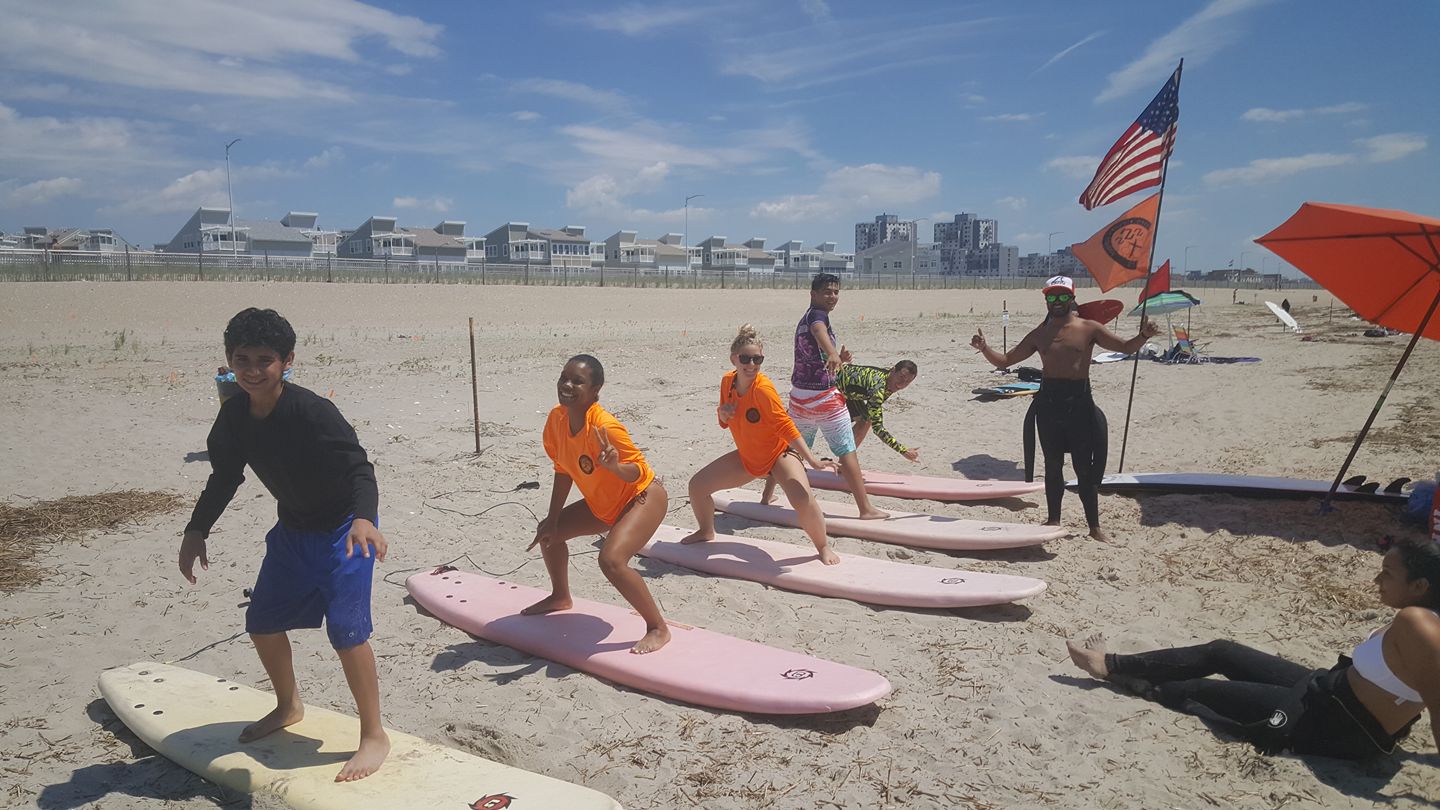 Surfing lessons at Sierra Surf School include an introduction to the parts of the surfboard and surfing terminology as well as techniques such as popping up on the board. There will also be some stretching, light yoga, warm up drills, and safety protocol.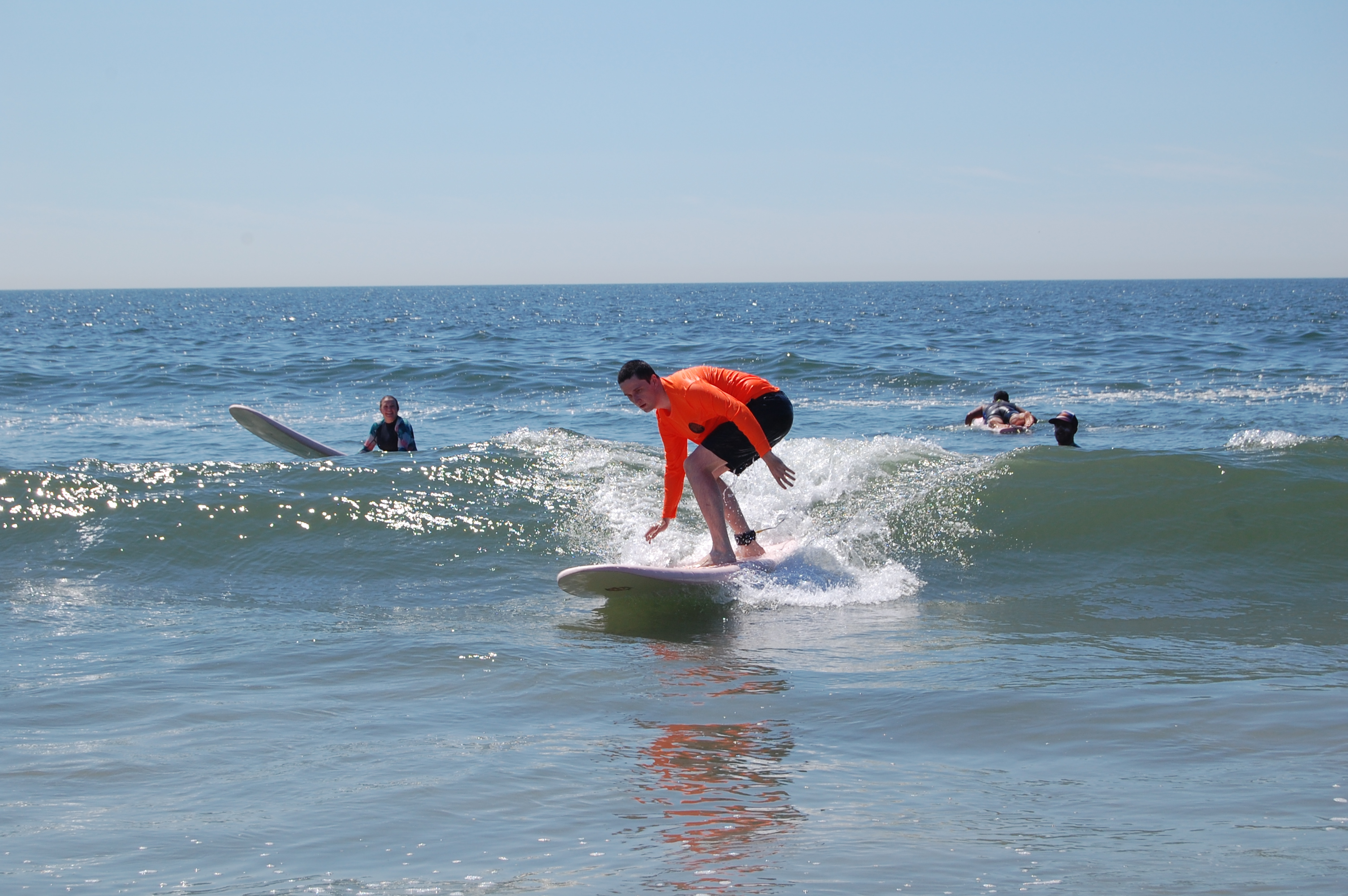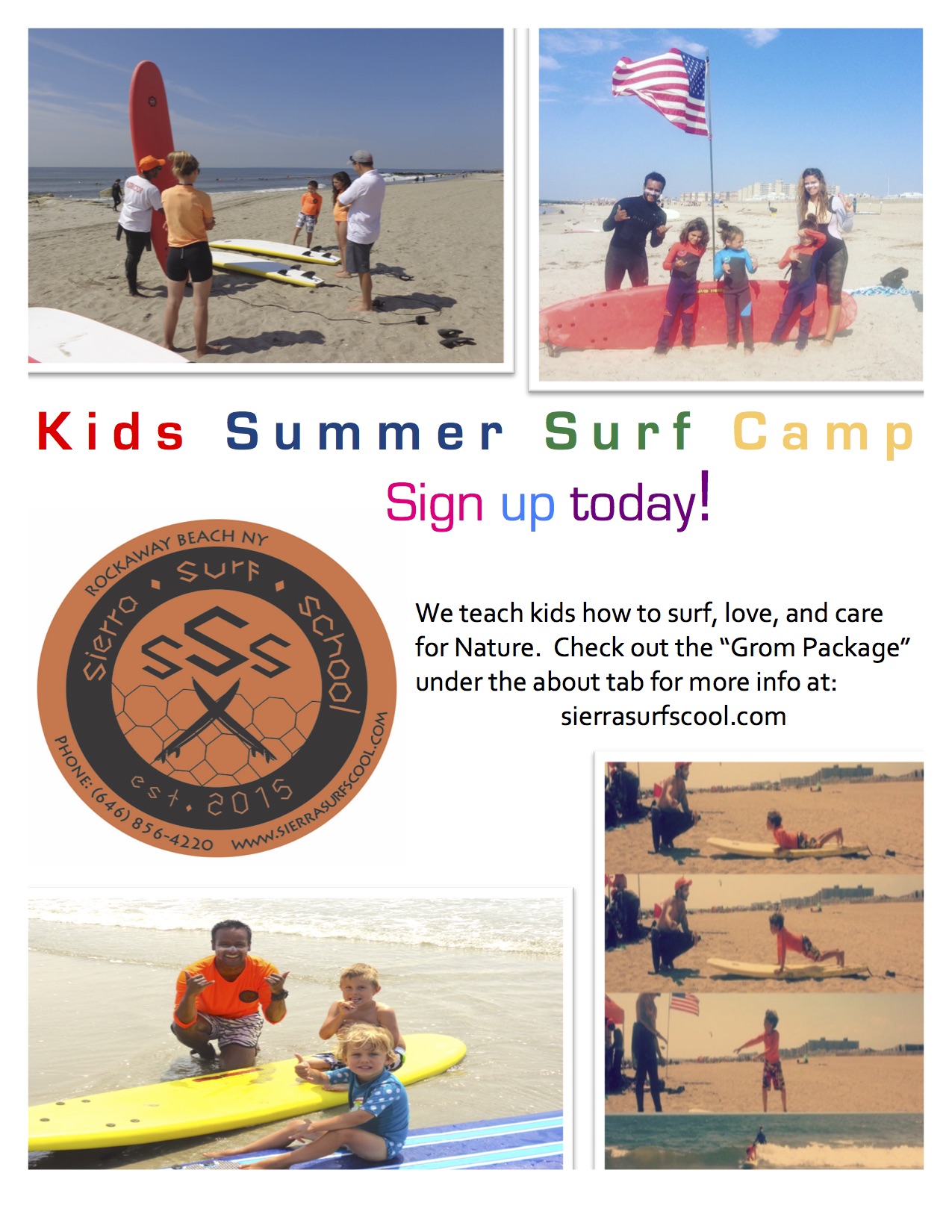 David Sierra, Director of the Sierra Surf School noted, "We offer private and group lessons for adults (for all levels and abilities. Monday through Sunday 9am- 6pm. All lessons come with gear and equipment plus their instructor, all lessons are 1-2 academic hours." They also have kids camp that runs Monday- Friday 9am-2pm where kids can learn how to surf as well as how to take care of nature.
Conatus Surf Club
Get there: Lessons are taught in Rockaway, Long Beach, northern New Jersey, and parts of Long Island.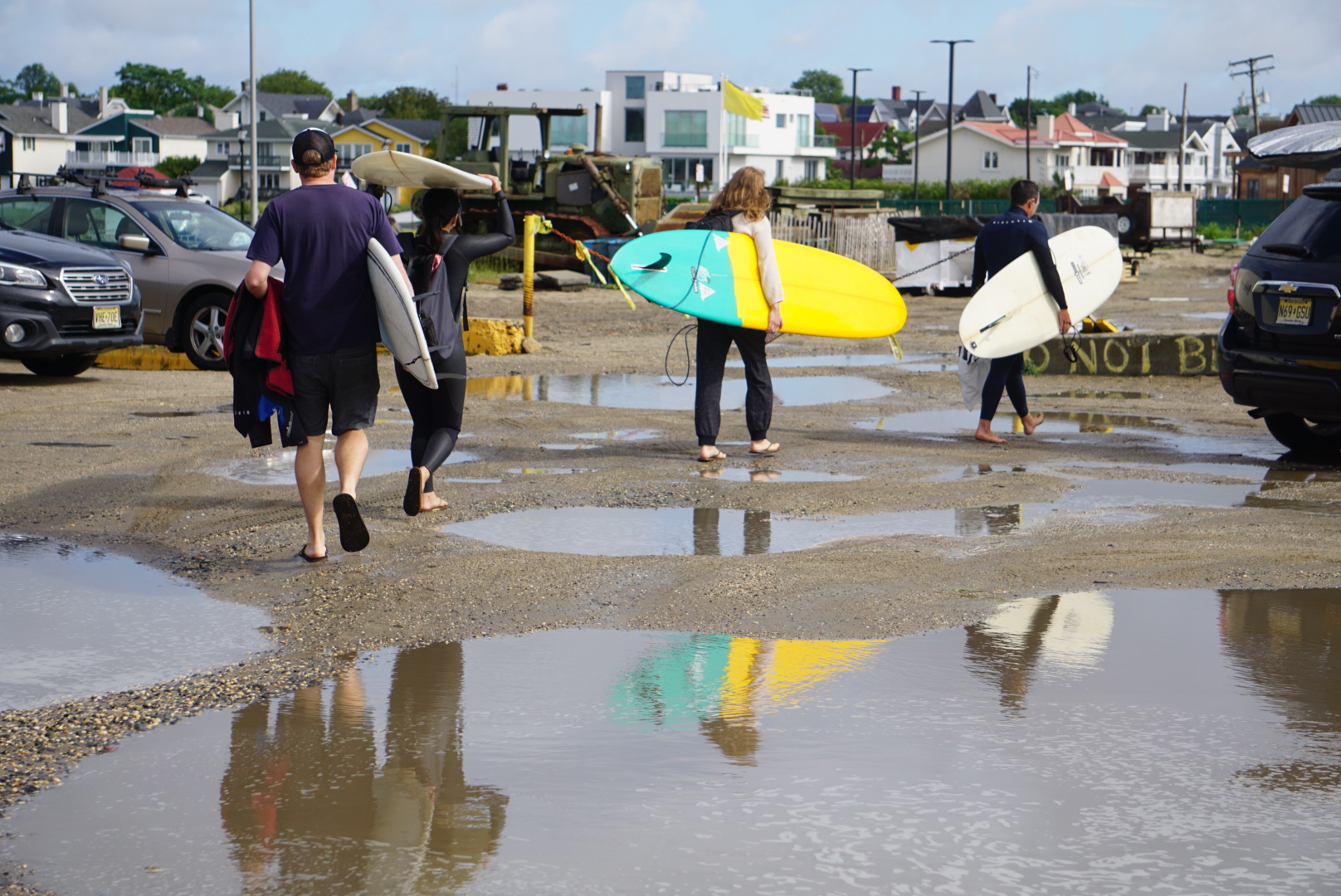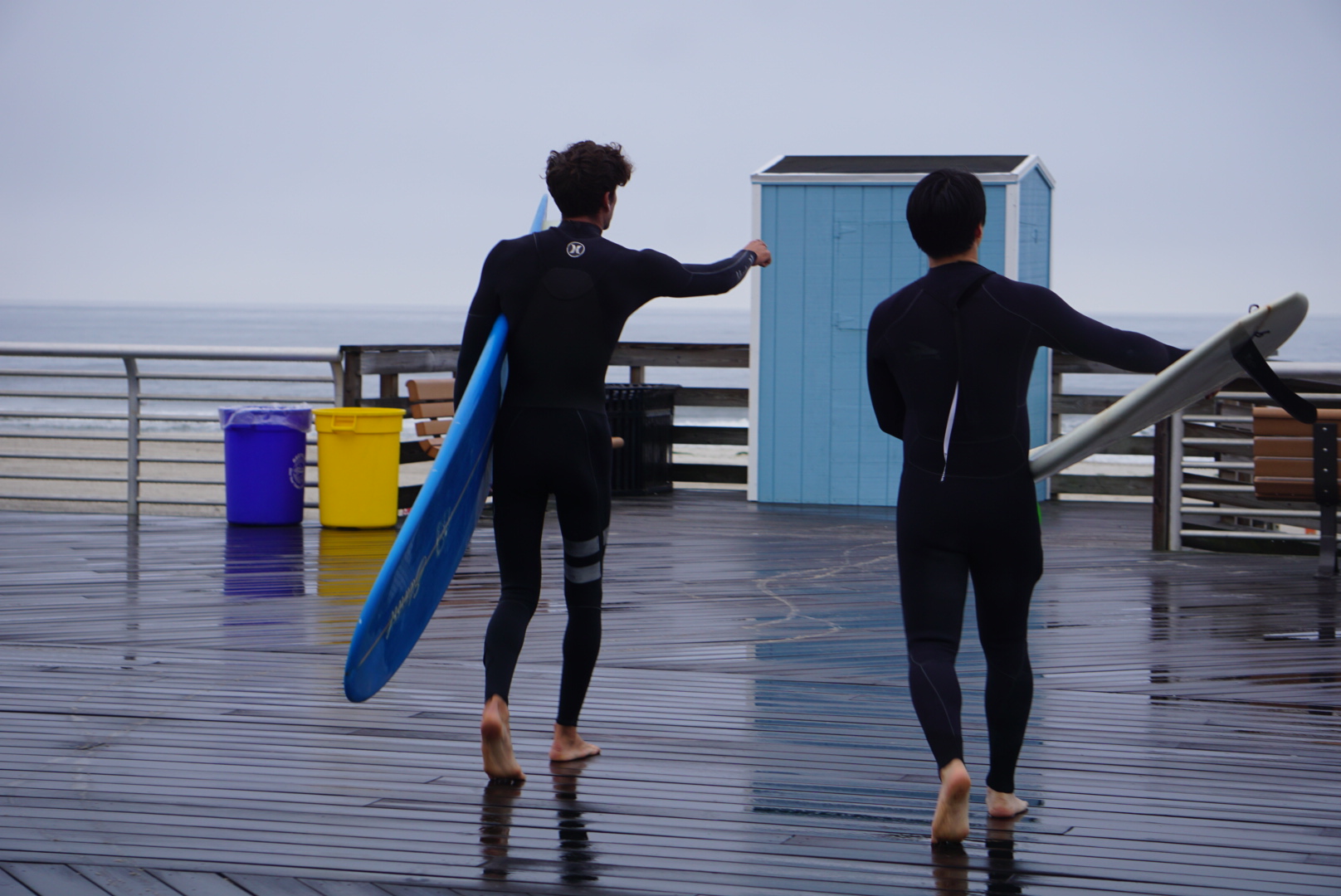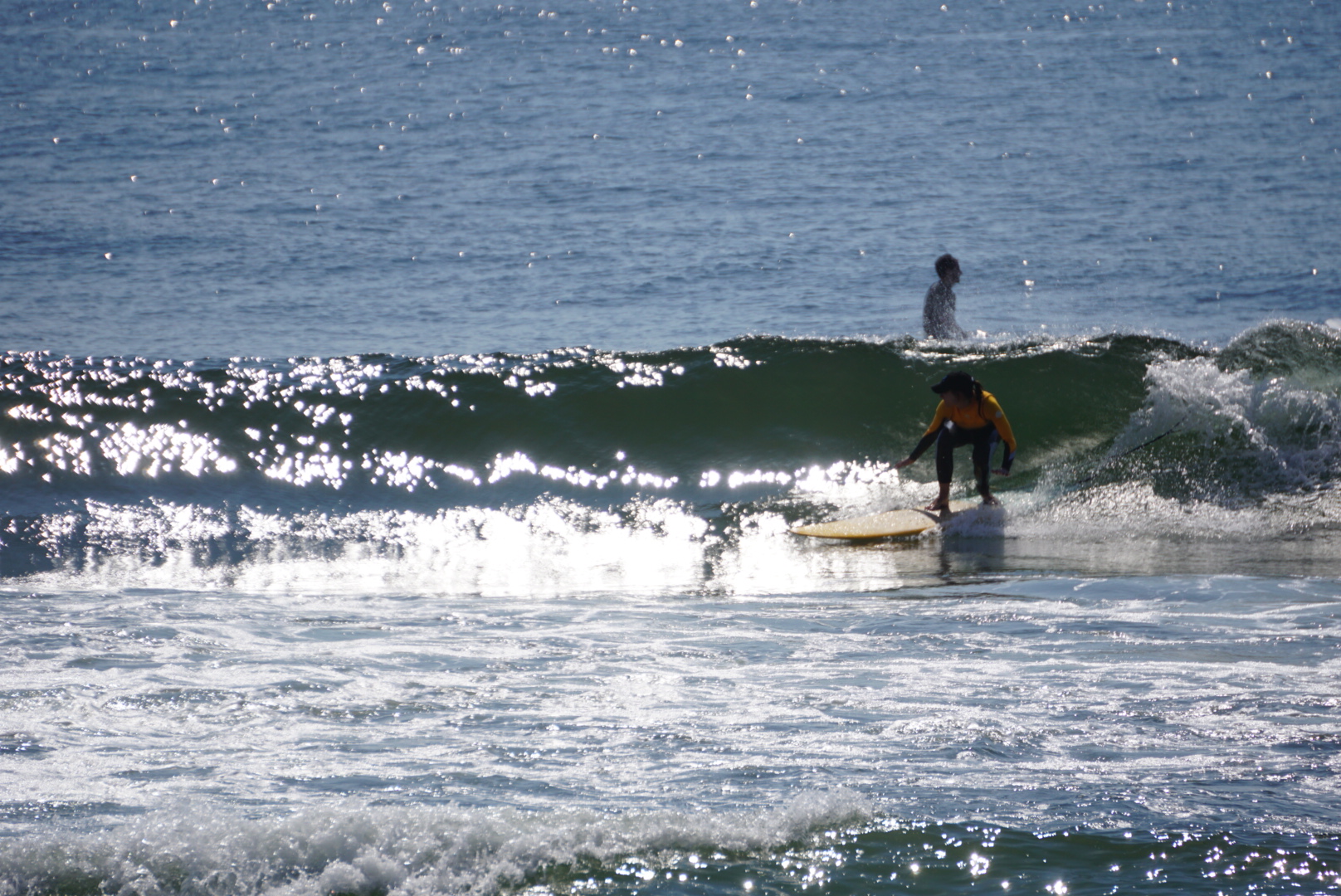 Conatus Surf Club focuses on wave judgment, allowing kids and adults to develop a relationship with the ocean before they even get into the water. Dion Mattison, founder and lead instructor of Conatus Surf Club, noted: "Our approach is philosophical and holistic where we take more time at the beginning of your practice to orient you to the ocean and to the culture of surfing. We view new surfers as potential stewards of the global lineup and strive to instill good practical habits, so that you can surf happily at home and on your surfing adventures. We have found that this is beneficial both to the accelerated learning pace of the student and to the overall surfing community."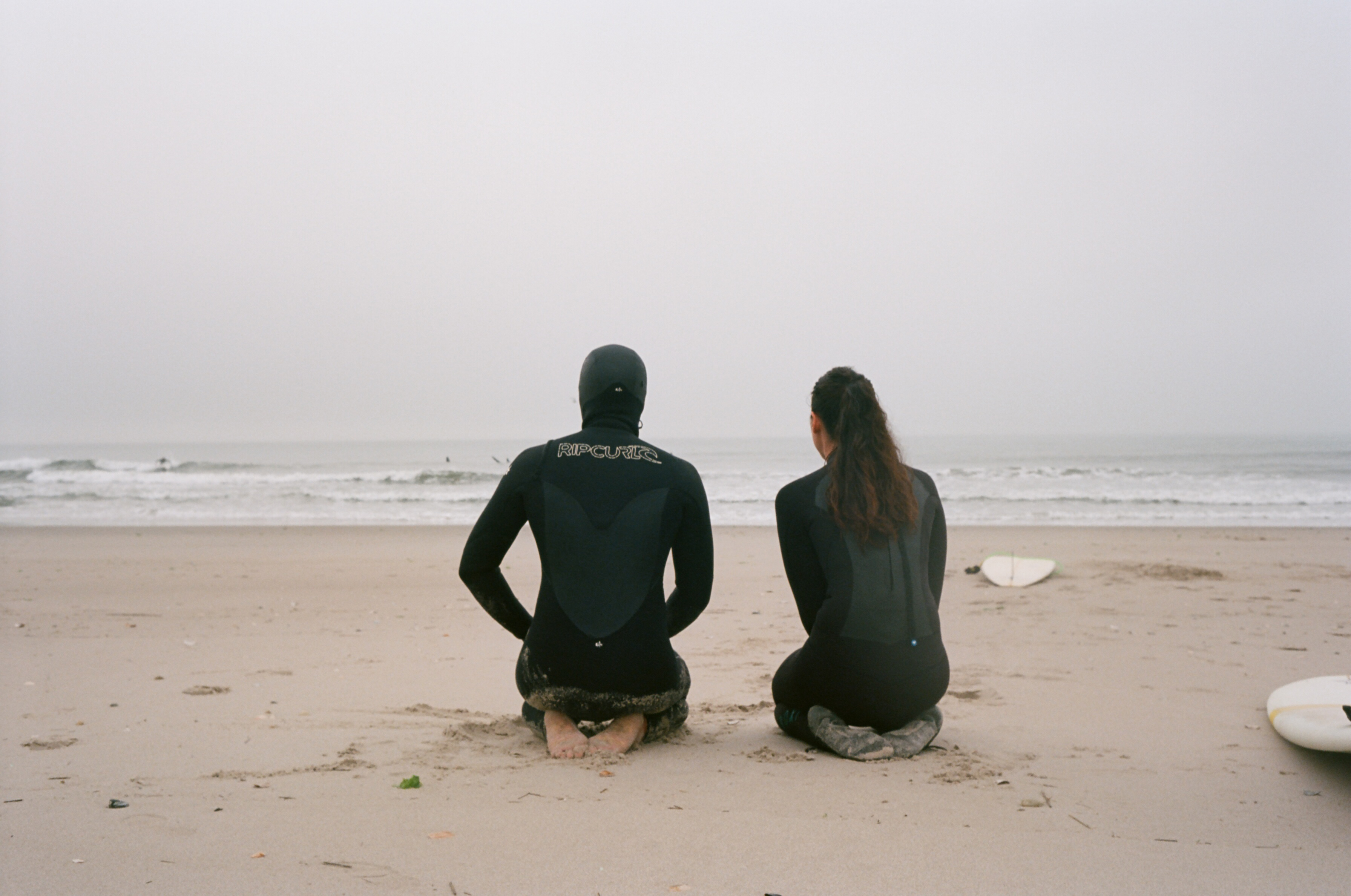 Through this mentorship program, you can purchase lessons in packages to ensure that you will work with Conatus over various sessions, semesters, or even years. Mattison added, "We also believe in the value of a rigorous education in any challenging practice. Surfing a wave gracefully is one of the pinnacle experiences of living on earth, but it is also extraordinarily difficult to learn without proper guidance. Our pedagogy consists of one on one sessions with a CSC mentor, surf reports, video and photo review, private instructional videos, on land seminars, text and email support, club events and excursions (small groups)."
In addition to lessons over the summer, they also offer winter classes, mini retreats to Rhode Island, Cape Cod, Los Angeles, San Fran, and Costa Rica, to name a few.
Aloha NYC Surf School
Get there: Beach 67th Street; Rockaway, NY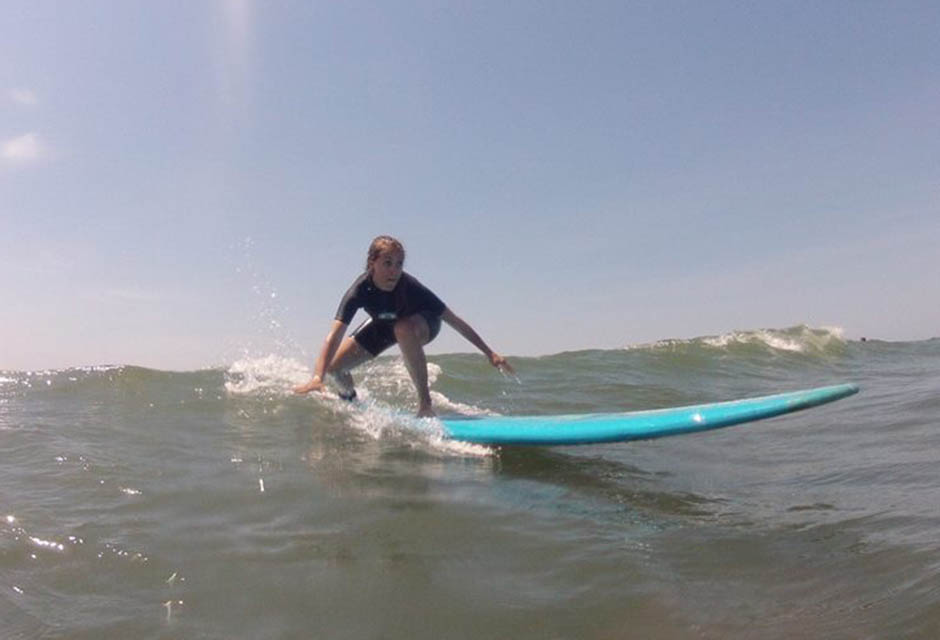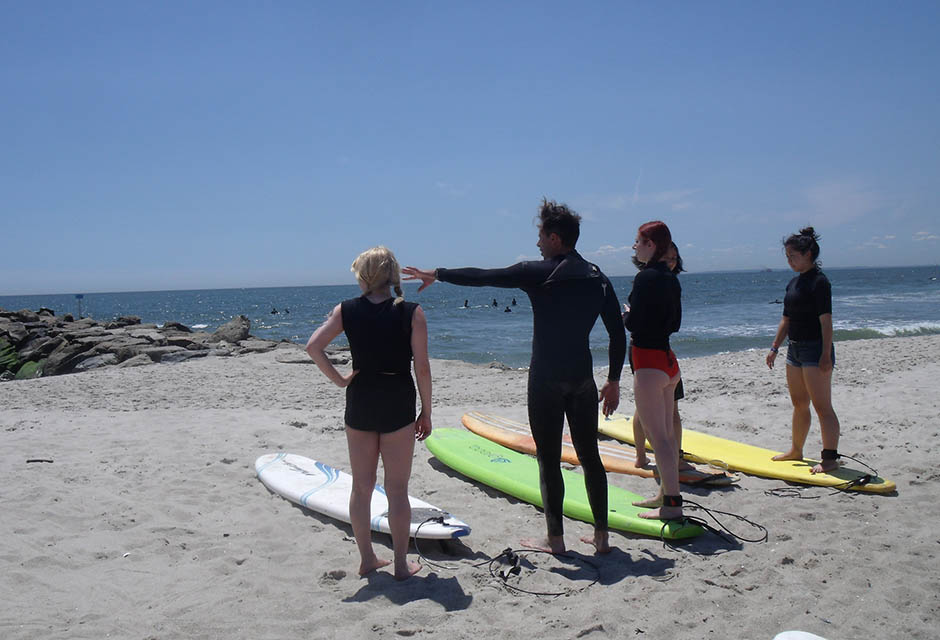 An all ages surfing school in Rockaway Beach, lessons at Aloha NYC Surf School includes warm up techniques' paddling basics, and pop up skills to get you riding. This professional surfing school offers intermediate lessons, private lessons, semi-private lessons and group lessons.
Summertime Surf & Paddle Schools
Get there: Belmar, Asbury Park, Bradley Beach and Point Pleasant, Belmar, NJ 07719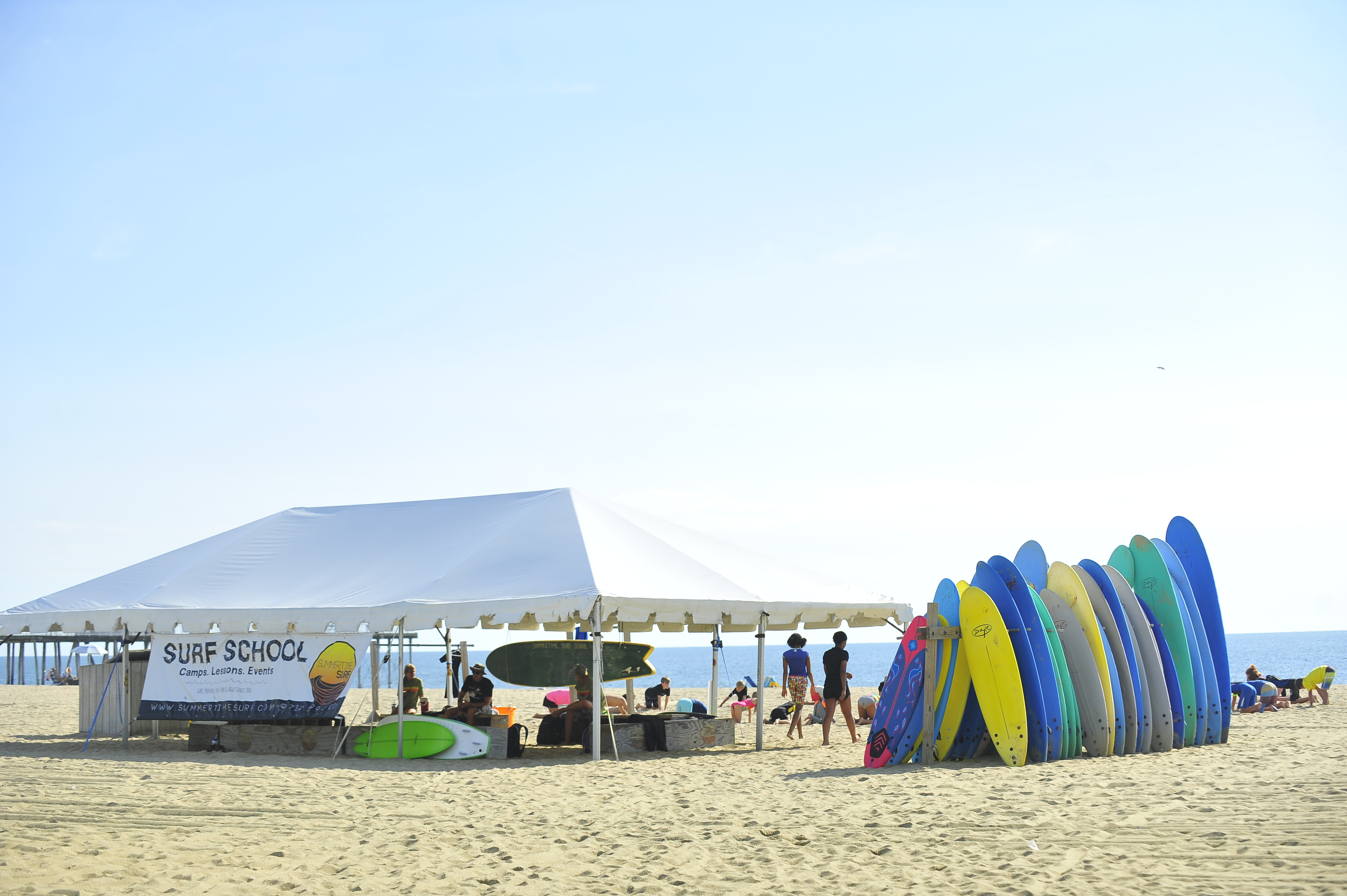 Established in 2006 by NJ local surfer Shaun McGrath, the Summertime Surf & Paddle Schools offers surf camps, private surfing lessons, advanced surf coaching and more. They are renowned for their Learn to Surf & Ocean Safety Kids camps (ages 6-16) and cool programs like the Learn To Stand Up Paddle camp.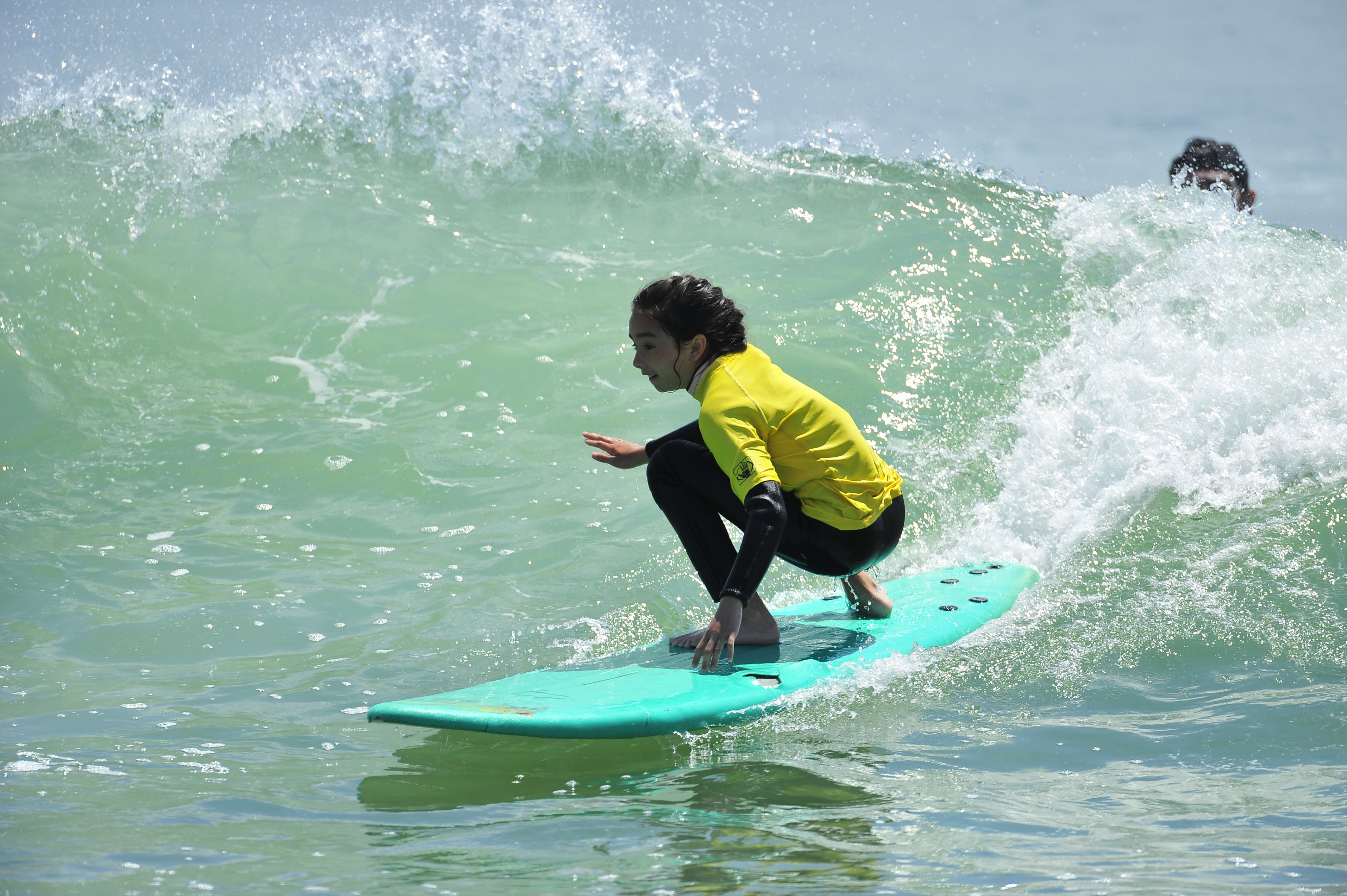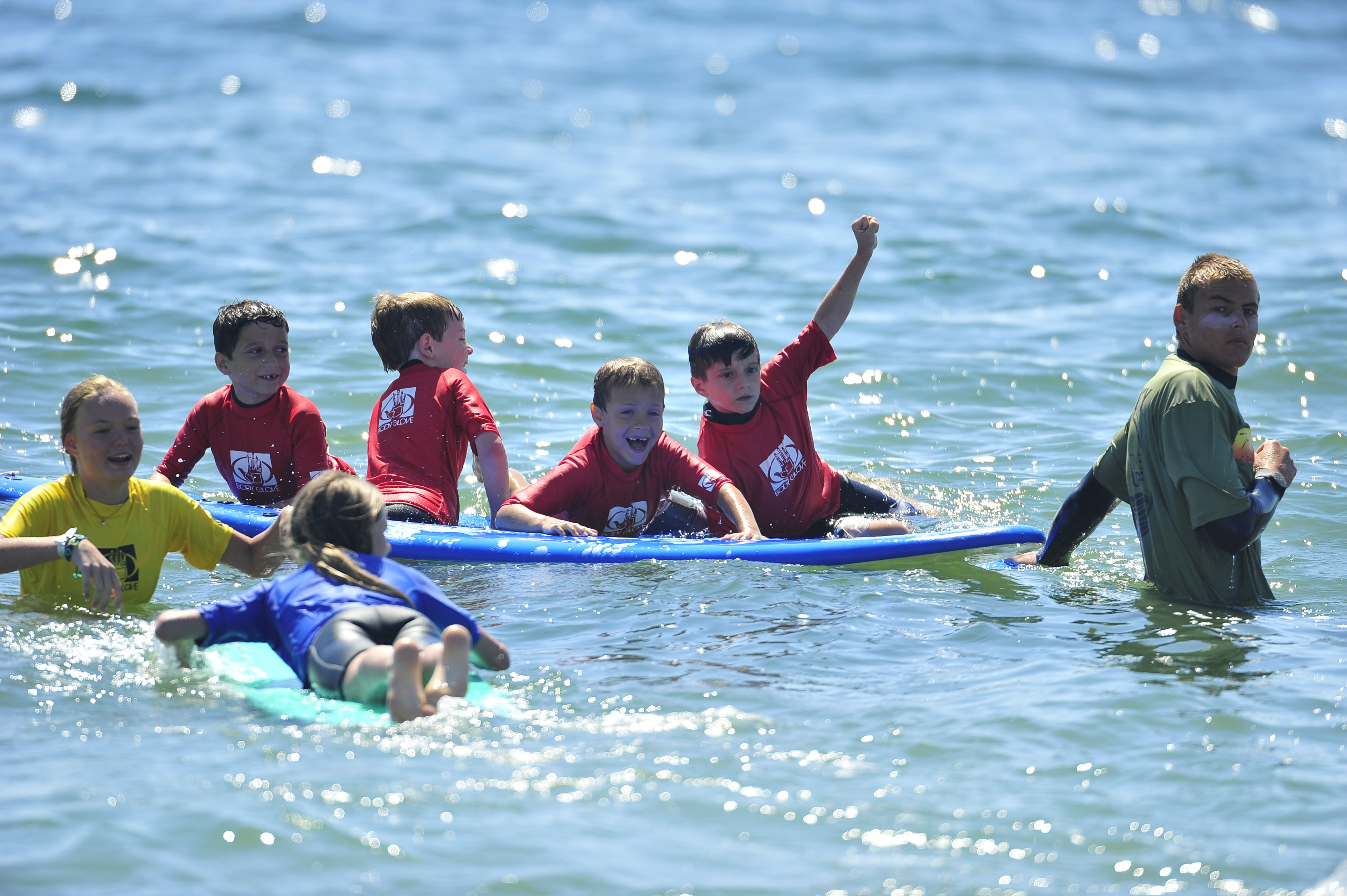 Summertime Surf and Paddle Schools noted, "We are also the area's leaders in competitive Advanced Surf Coaching for the area's best young grade school and high school surfers. Through video technique analysis, competitive practice, and the camaraderie we have established, we have produced 3 national champions and counting! We call this our "grom teams" for boys and girls. We have developed a TEAM format surf contest, which is gaining respect in the local community for its emphasis on teamwork and some of the finer points of strategy that team sports evoke from competitors."
Another great program that they offer is the women's surf weekends, held regularly throughout the summer for adult women and moms who want to get in on the surfing and stand up paddle lifestyles.
Additionally, they offer private lessons, corporate parties, travel guides, and other offerings 7 days a week from May 15th through October 1st.
Montauk Boardriders
Get there: They look after surf camps for the Maidstone Club and Devon Yacht Club of East Hampton.They also run their own surf camp in Montauk each summer. ?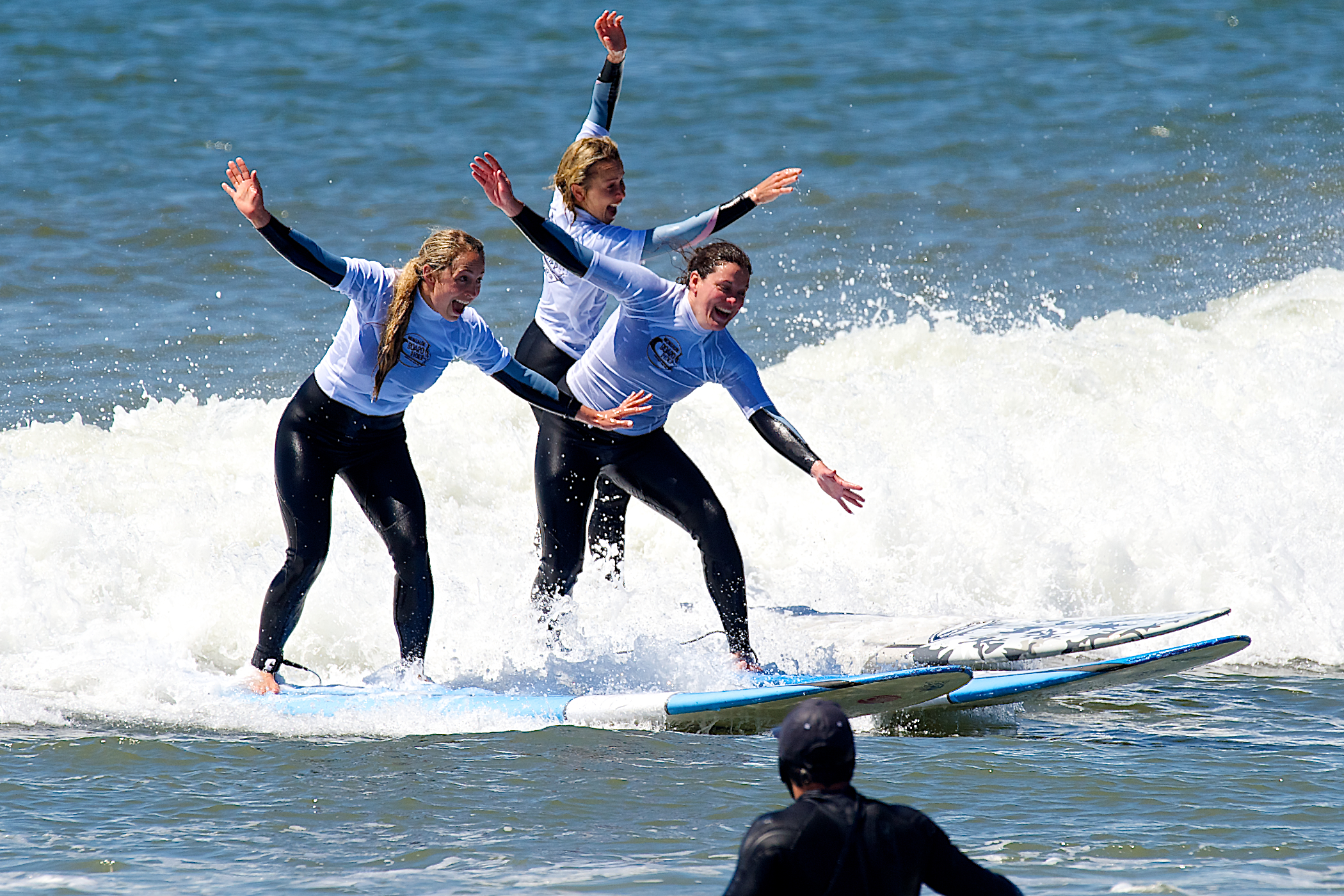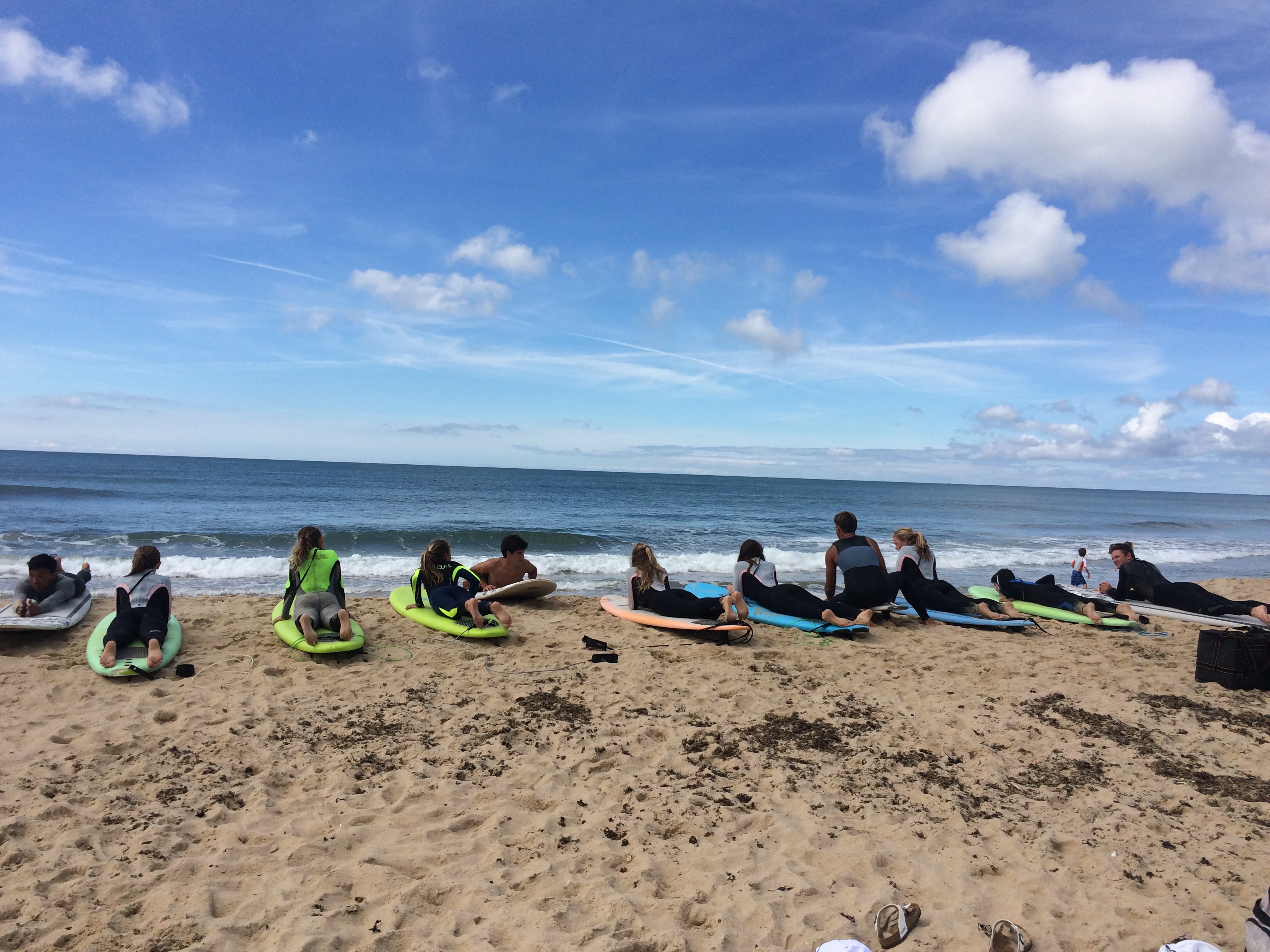 We were so excited to learn more about the Girls Surf Camp at Montauk Boadriders this summer. In addition to their surf camp, they offer lessons privately or in groups. And for those really serious about getting in the water, check out their monster session for some 1-on-1 for around 2-3 hours.
SURFSET New York City
Get there: 64 East 4th St., 4th Floor; New York, NY 10003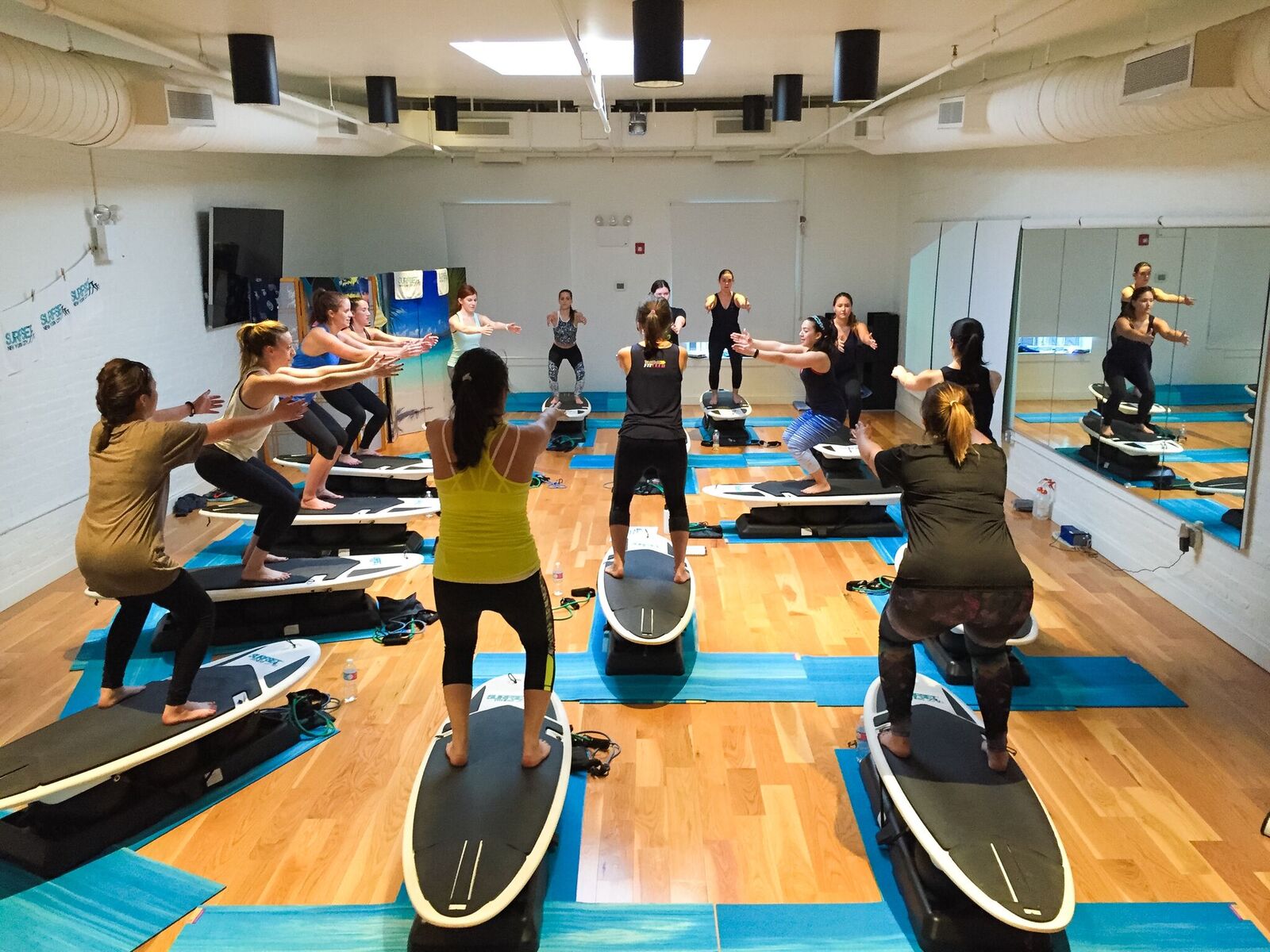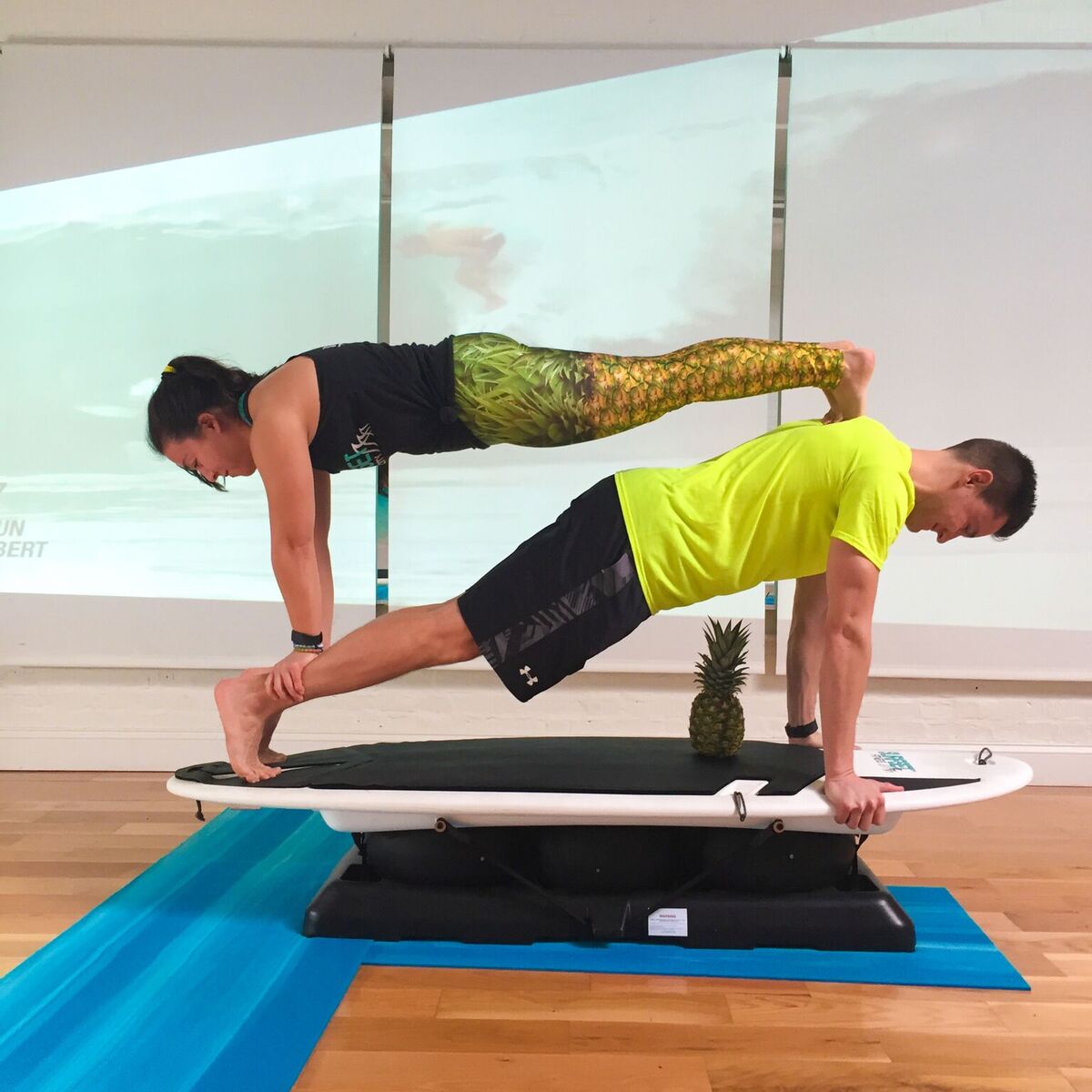 Or maybe you don't want to go into the water, but would rather learn some techniques. Then you've got to check out SURFSET New York City and their surf-inspired workouts. Held on a custom-made surfboard designed to mimic the instability of being on water while also working similar muscles and skills that we use surfing to challenge your body in unique ways! This summer they are offering pop-up rooftop classes in SoHo as well as their Epic Beach Day Surf Retreats. Check out more below: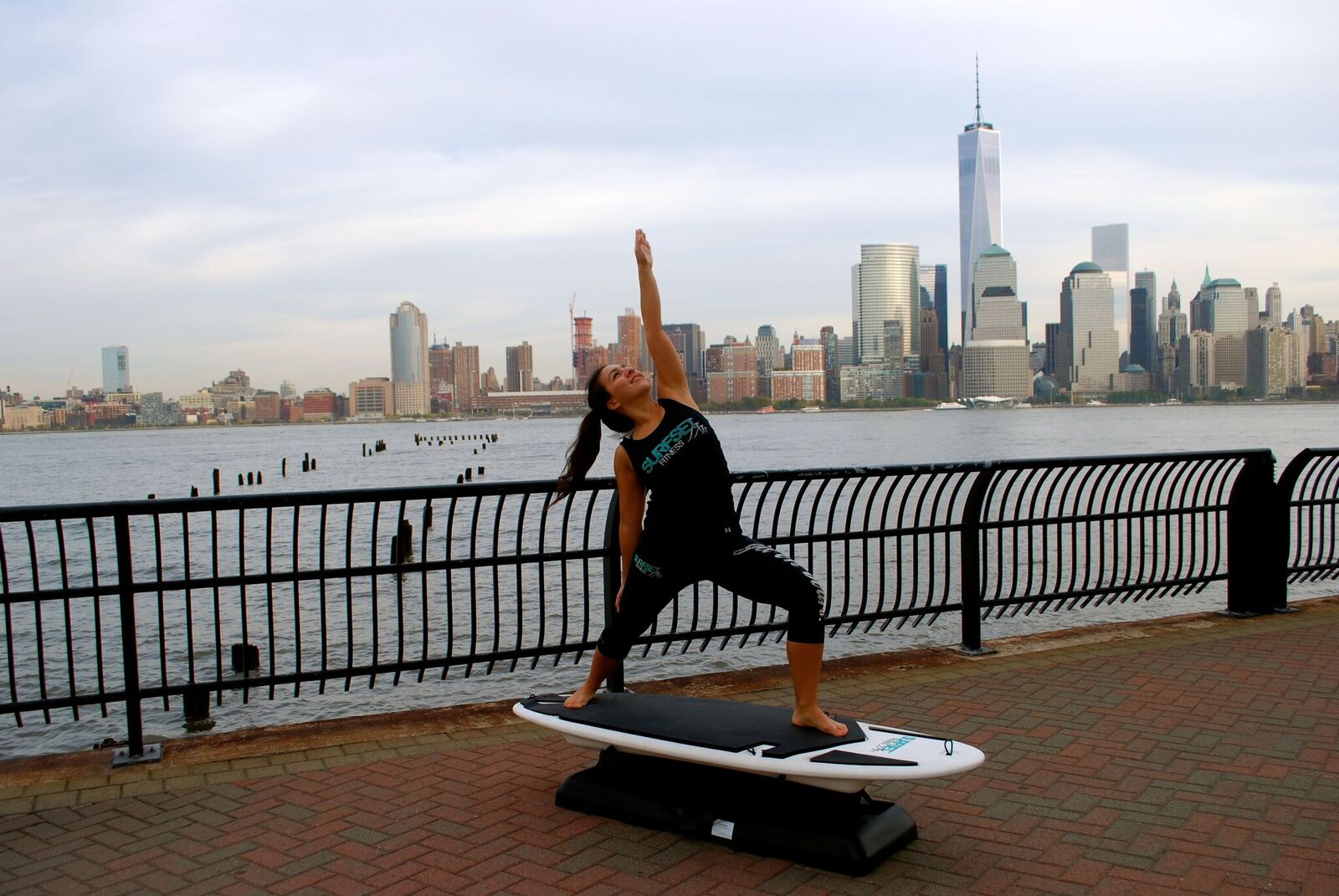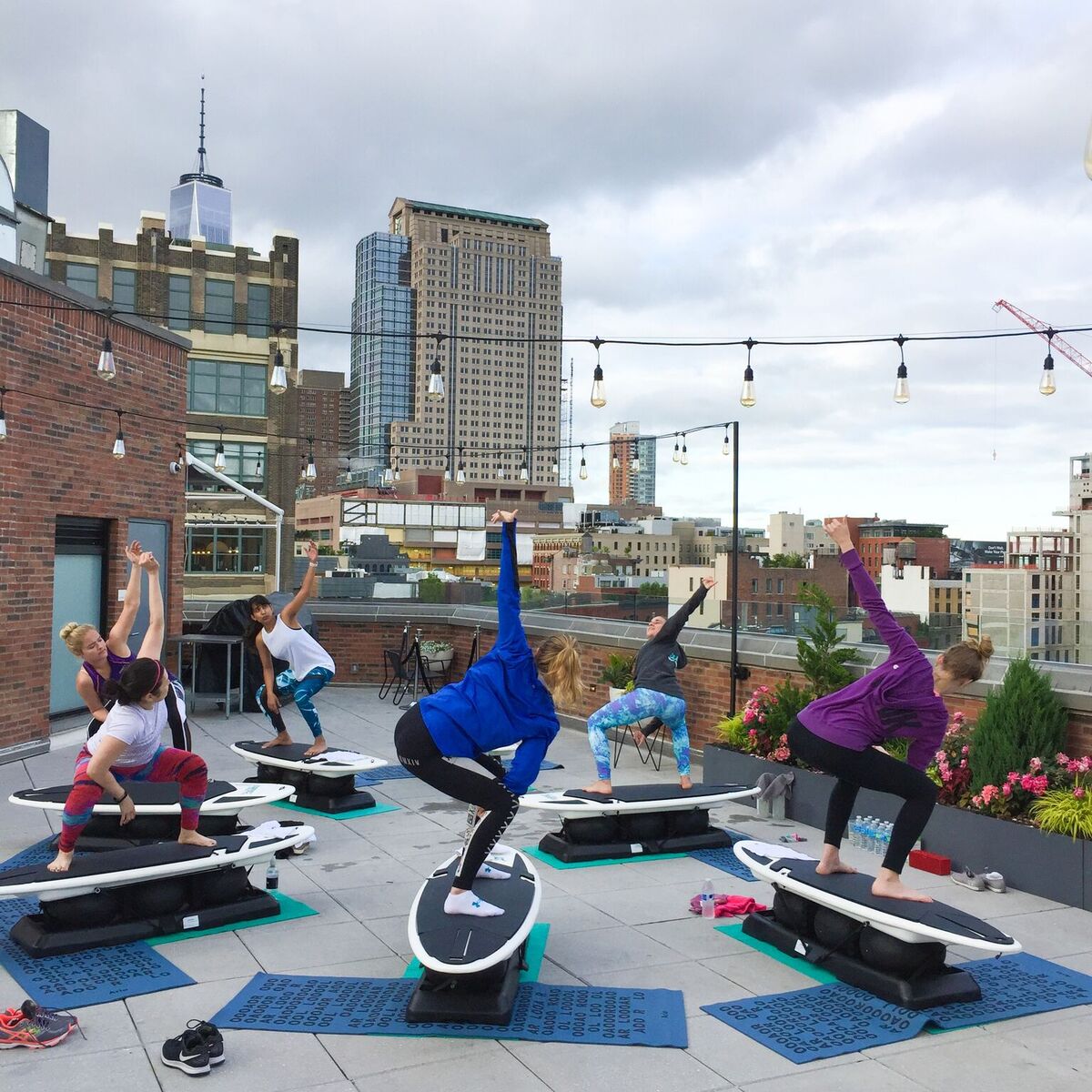 Summer Pop Up:
SURFSET NYC is offering rooftop classes as part of their summer pop-up at the Arlo Hotel in SoHo. Theyoffer outdoor, rooftop classes every Wednesday and Friday morning at 7, 8 and 9 am. They also offer classes select Saturdays (August 12 and August 19) at 8, 9 and 10 am.
Epic Beach Days:
SURFSET NYC also offers surf lessons in Long Beach, NY as part of their Epic Beach Day Surf Retreats. Our Epic Beach Days are one-day getaways in Long Beach, NY full of fitness, surfing, adventure and fun! The one-day retreat includes: a surf lesson with their partner Skudin Surf, a pizza picnic on the beach, a voucher for a class at SURFSET NYC, a gift bag from our sponsors and more prizes throughout the day. Epic Beach Days are held on July 22, July 28, August 5, August 18, August 26 and September 9.
Skudin Surf
Get there: They are located in Long Beach and run Kids' Camps in Rockaway Beach, Nickerson Beach, Atlantic Beach, Jones Beach, and Tobay Beach
Located in Long Beach, Skudin Surf offers tons of kids and adult camps as well as lessons. A super convenient option for busy New Yorkers, you can take their weekend surf lessons in a group that combines a lesson and time in the water. They also offer skateboarding and paddle boarding lessons.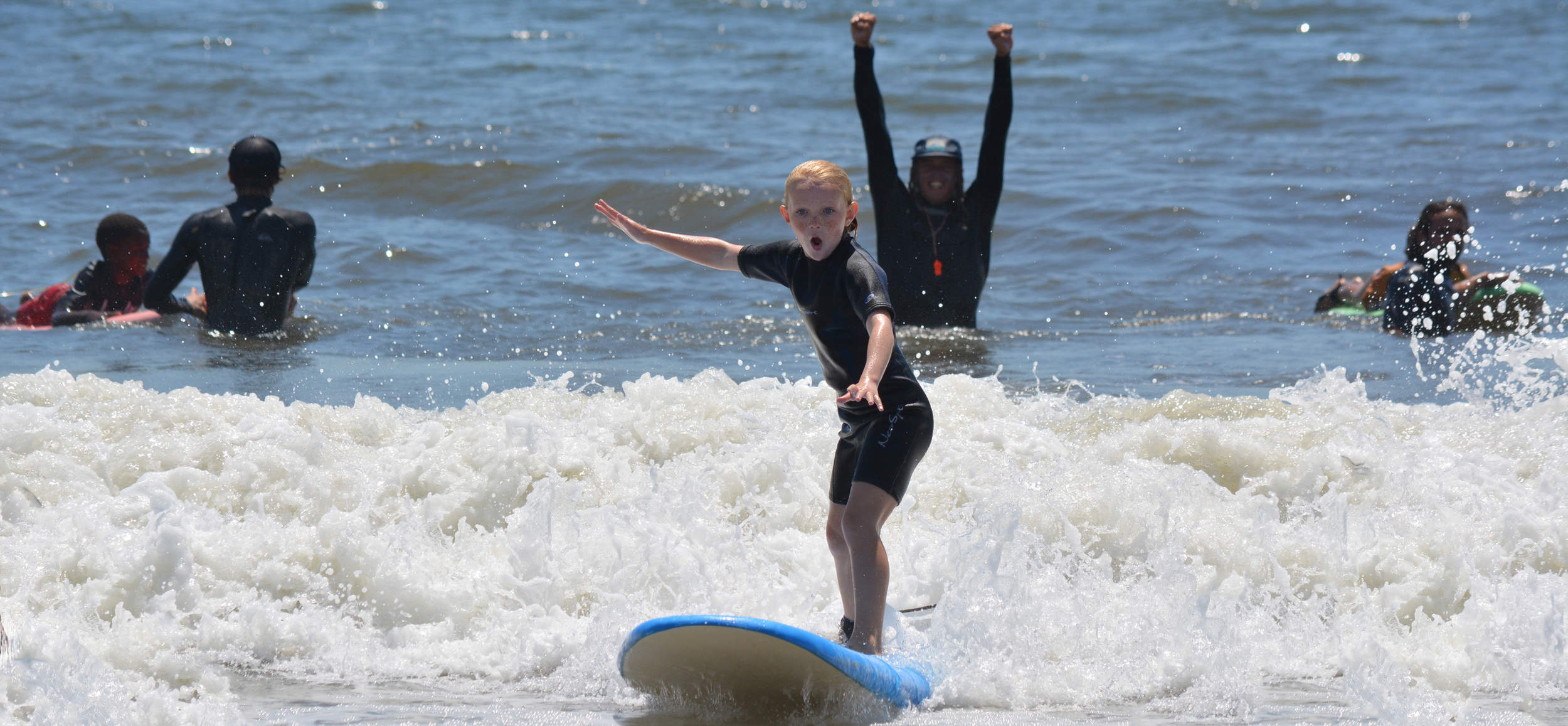 Locals Surf School offers lessons and has an awesome summer camp. The team at Locals Surf School noted: "Our kids camp is truly an awesome program for kids of all ages and skill levels. We provide a well-rounded experience that focuses on teaching them how to surf while developing their ocean safety skills, water confidence, and social skills, all while having a ton of fun!"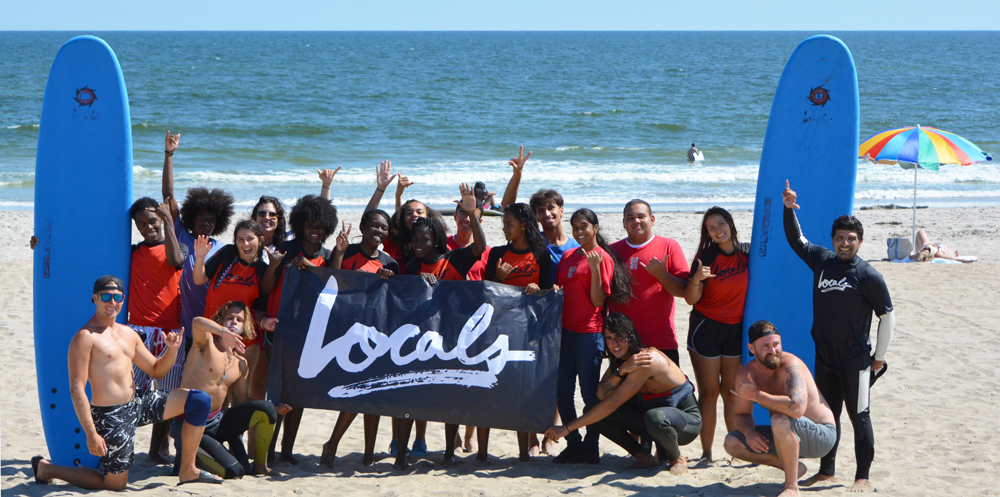 They also provided us with some great insight on kids and surfing. They stated: Surfing is a great sport for kids for so many reasons! First of all, taking surf classes not only allows kids to learn a new sport. it also helps them to improve on so many other essential skills like water safety, general physical fitness and social skills. Most importantly, surfing is all about having fun. It seems like many kids often drag their feet when being forced to participate in after school sports that they might not be so interested in. Surfing, on the other hand, can be as exhilarating and challenging as one wants to make it or as mellow, relaxed and fun as one chooses. No matter what skill level a child is at, they are encouraged to have fun and this often keeps them encouraged to try to get better at the sport instead of feeling the pressure to succeed at something they don't enjoy."
They also provided these tips for helping children (8-10 years old) improve their surfing skills:
• Make them feel comfortable – Kids are often out of their comfort zone when in the ocean so it is very important to constantly reassure them and make them feel safe.
• Give them the right type of board – Kids learn best on foam top boards which are safer and more fun.
• Give them a thicker wetsuit – Kids often get cold quicker than adults do so it's important that they are wearing the appropriate wetsuit gear to make sure they're warm, comfortable and ready to keep trying instead of giving up early due to cold.
• Repeat, repeat, repeat – When learning something new, kids tend to lose focus on new concepts or skills as they are too excited or overwhelmed. Instructors are encouraged to be overly patient and constantly repeat their goals to the kids so that they can stay on task.
• Make it Fun! – Giving kids little game to play while learning or just being generally silly in between waves helps to remind them that surfing is not supposed to be a chore. This relaxed environment often allows them to learn better.
Where do you love to surf in NYC? If you're new to surfing remember to research how to pack for surfing before you set off to your class.