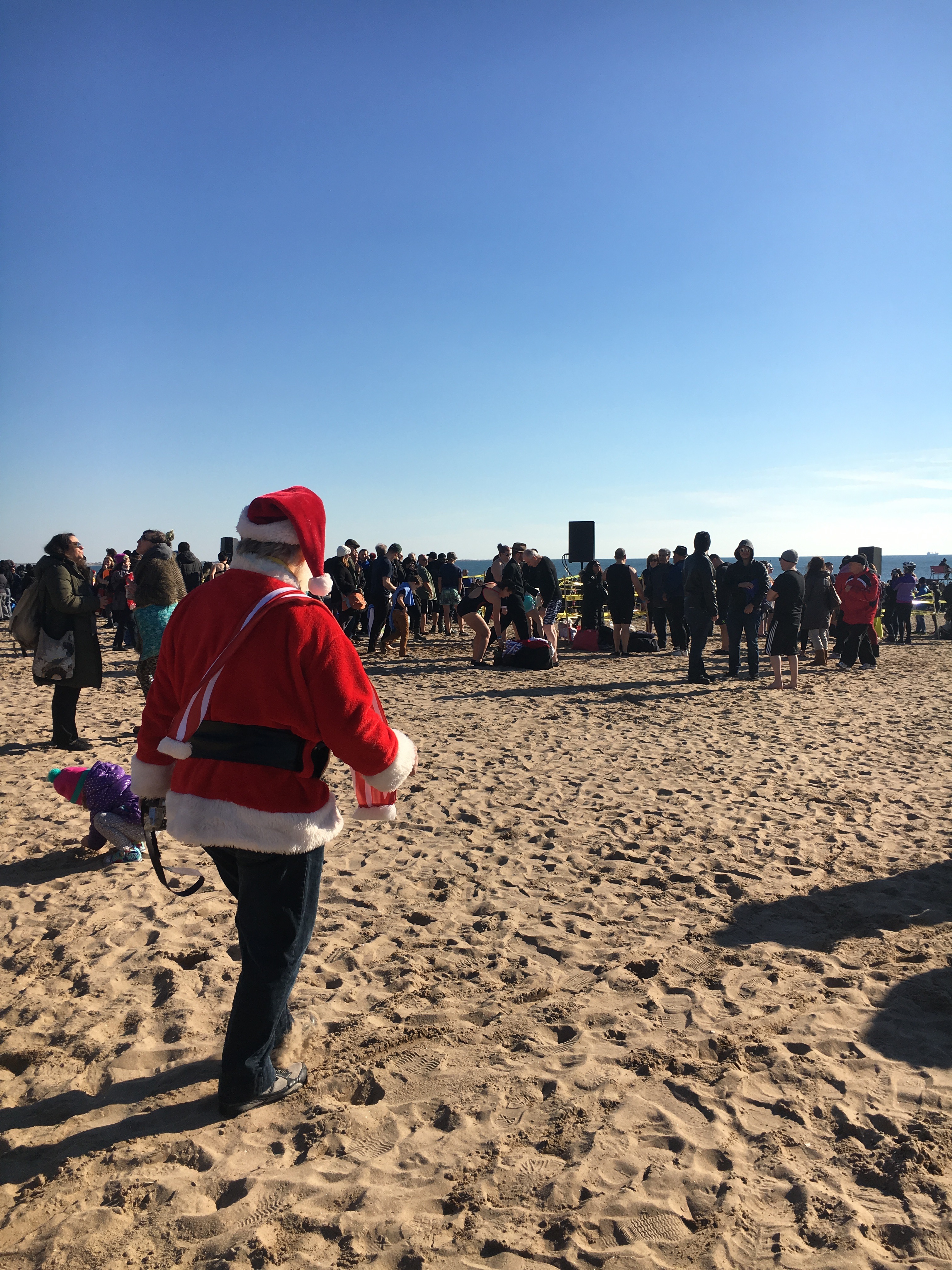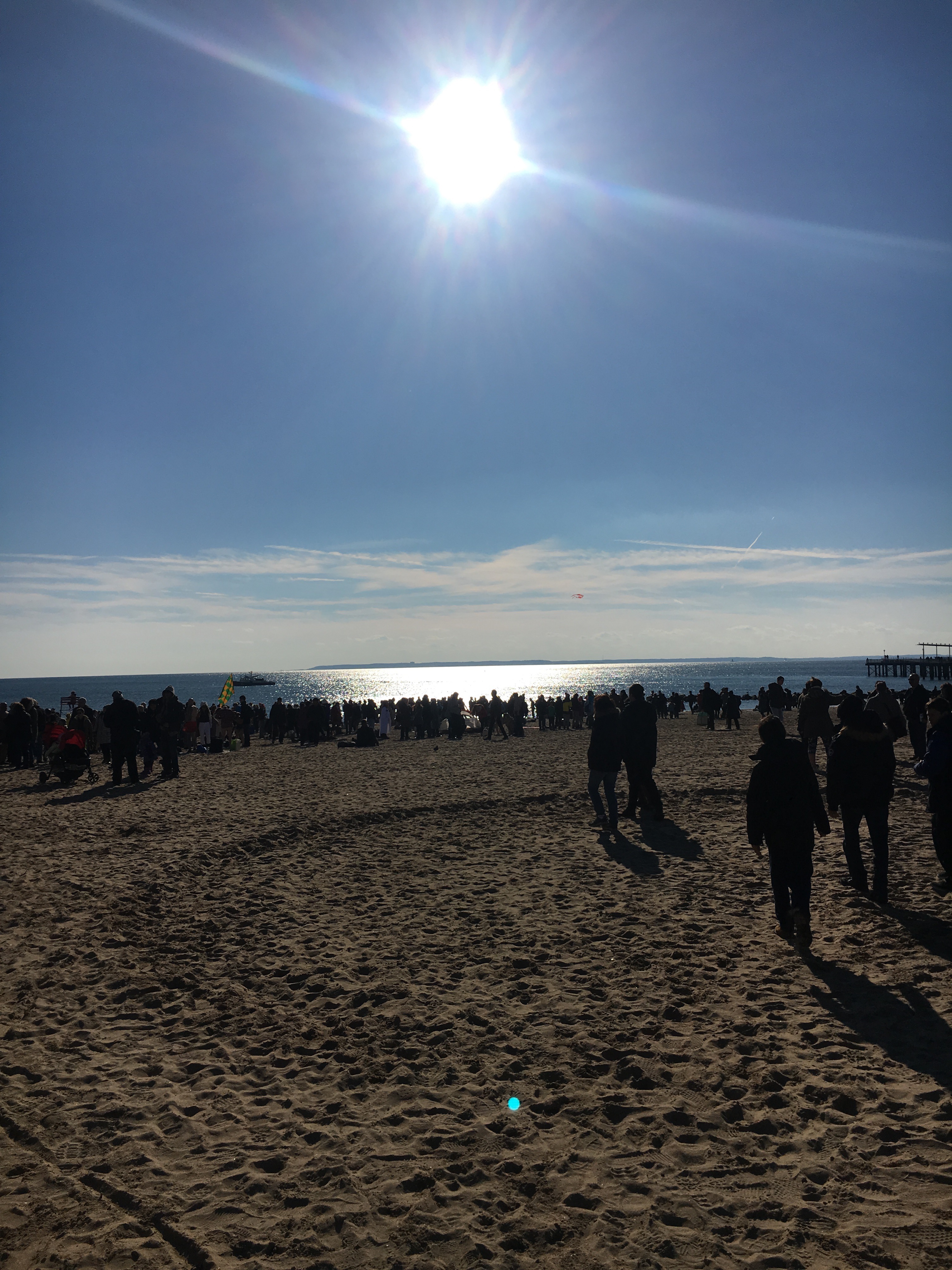 I love everything that comes with the new year–new hopes, the push to change, and most recently participating in the annual Coney Island Polar Bear Plunge. As someone who hates (like detests) the cold, I always wanted to try it as a way to get over this fear while also kicking-off the new year by doing something that was completely out of my norm.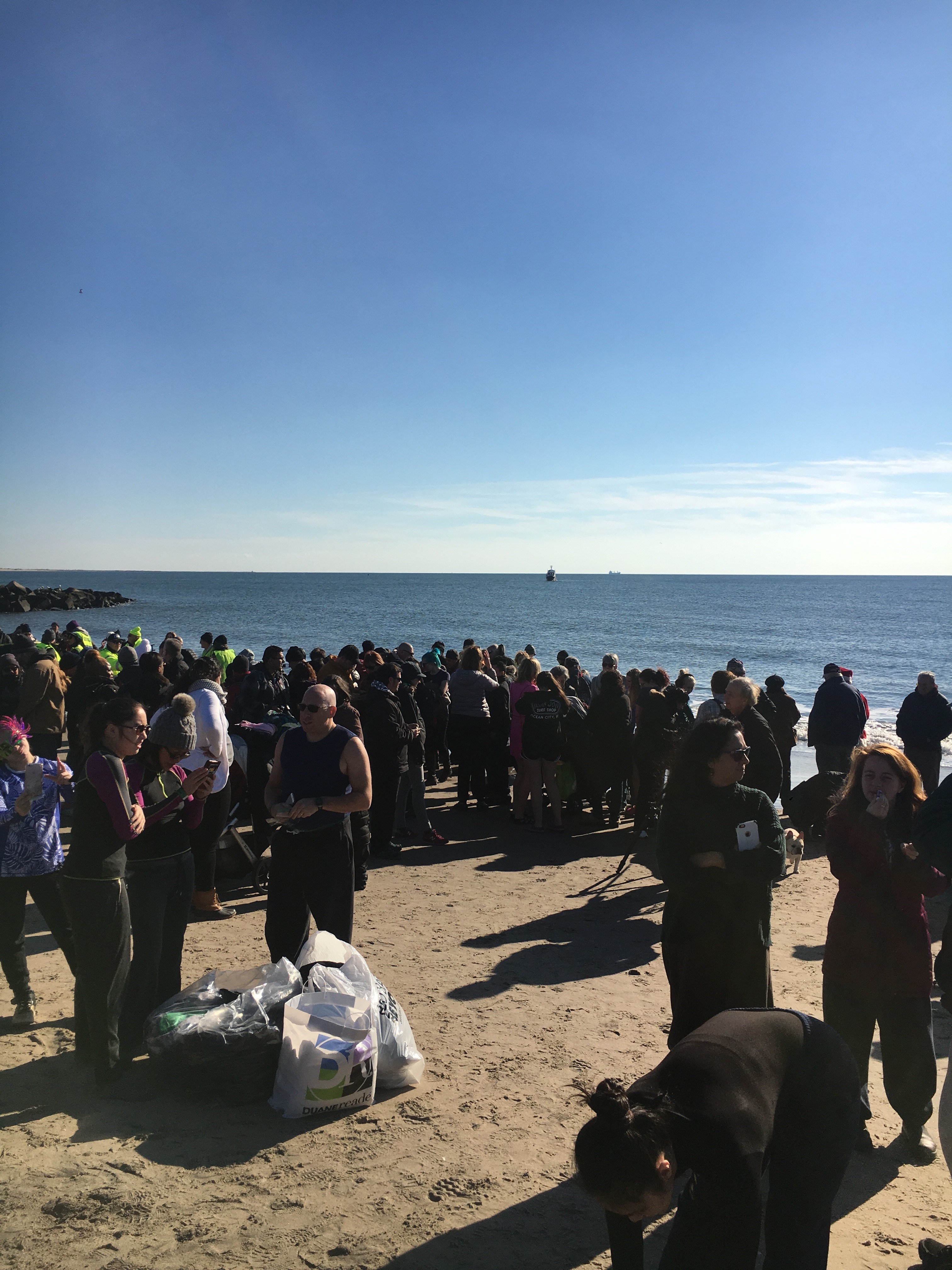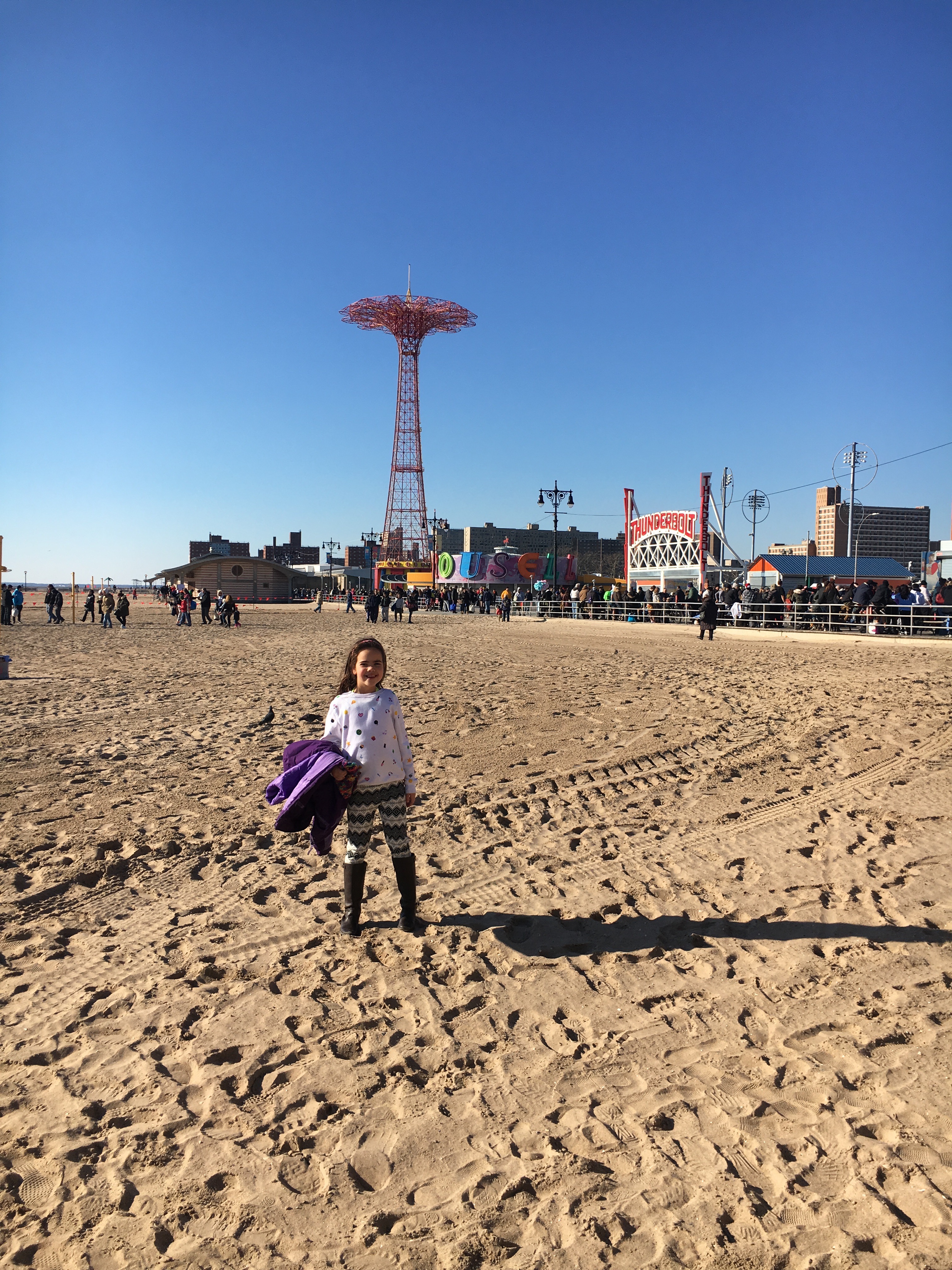 Last year I did just that as my family watched on, seeing me freeze and later feeling stronger after I tried something new, albeit a little crazy. Personally, I was hooked and couldn't wait to do it again, but this year I was joined by my brave 8-year-old as we tightly held each others hands, running, laughing, and screaming into the freezing cold water together.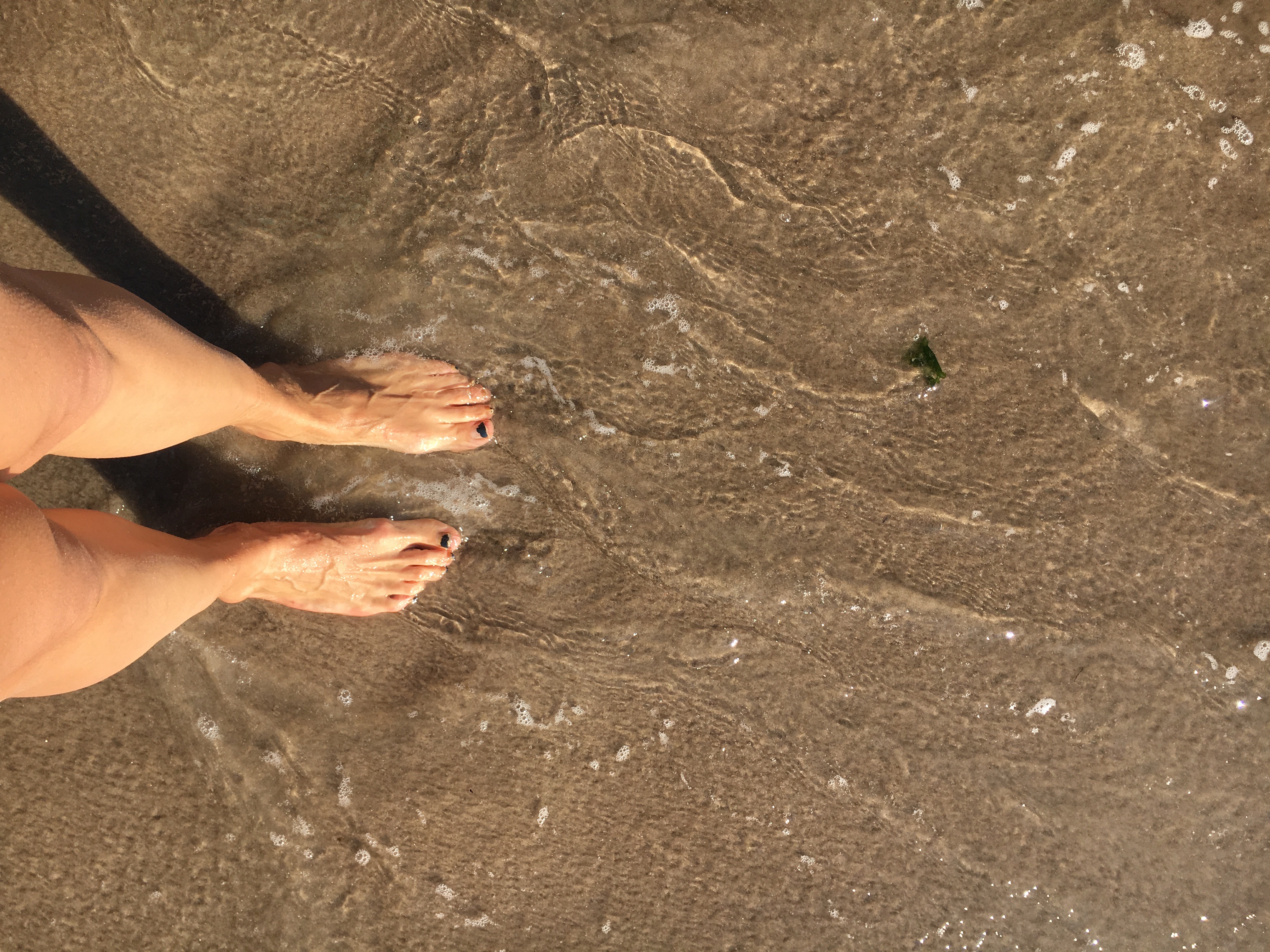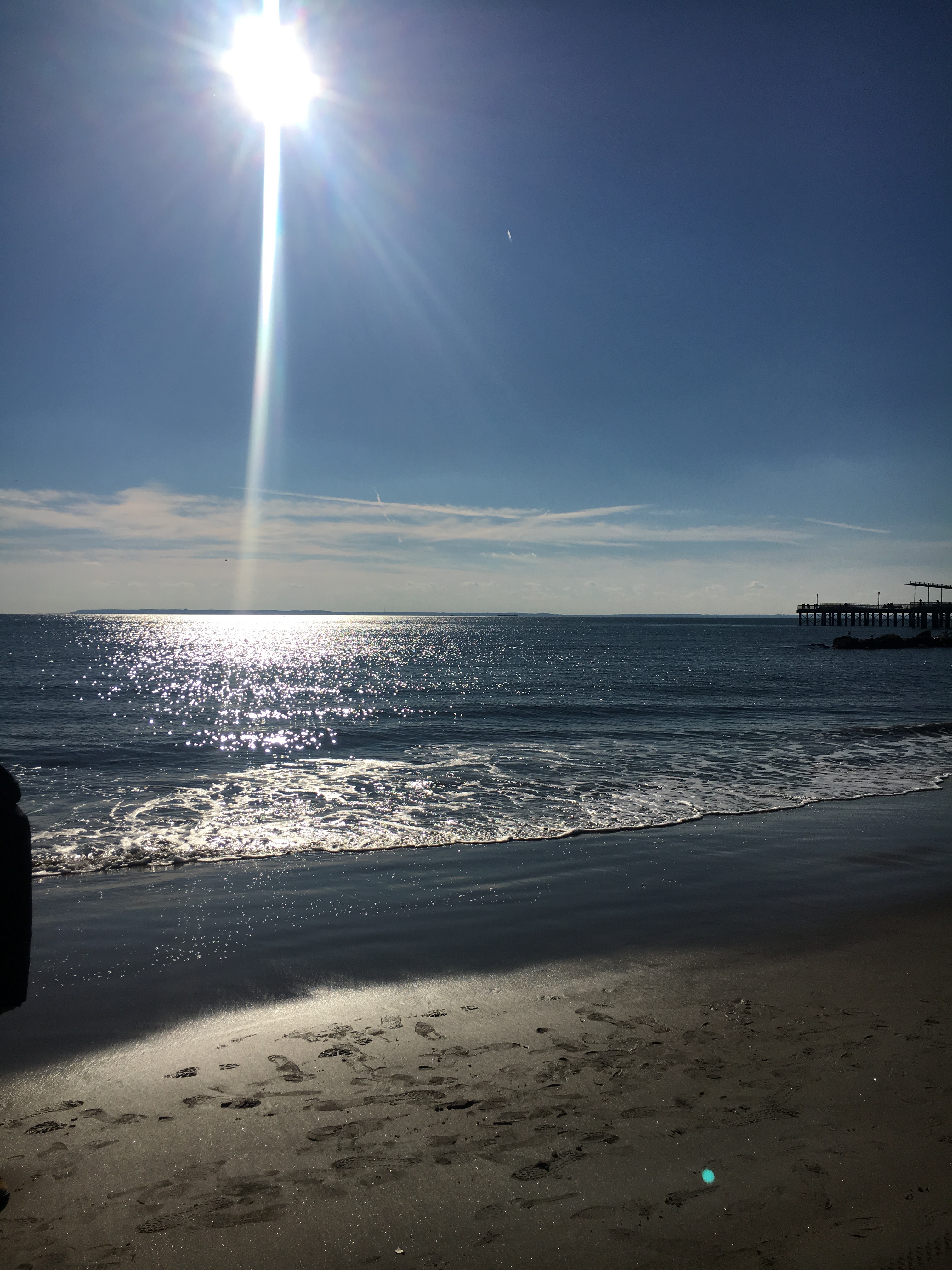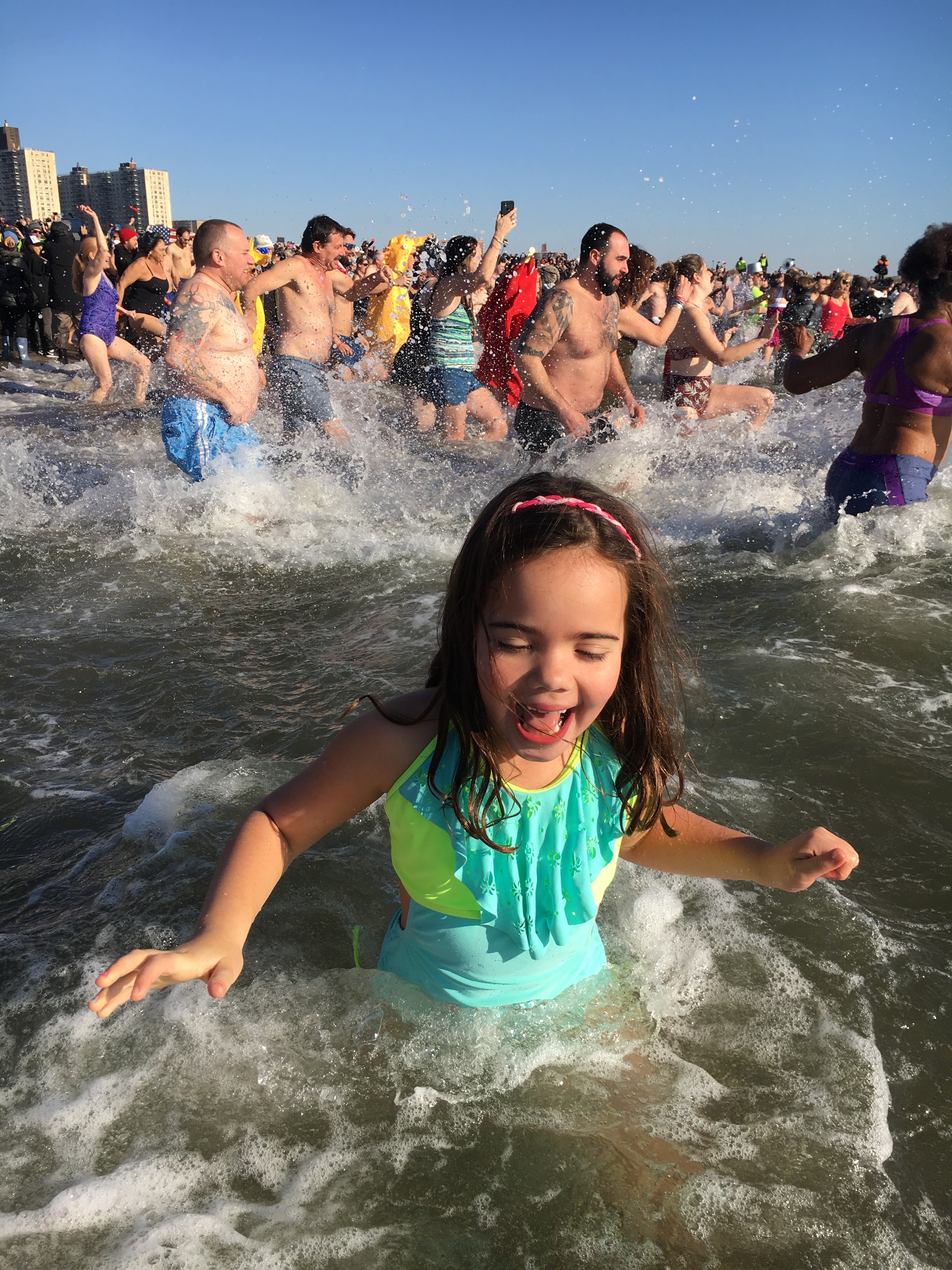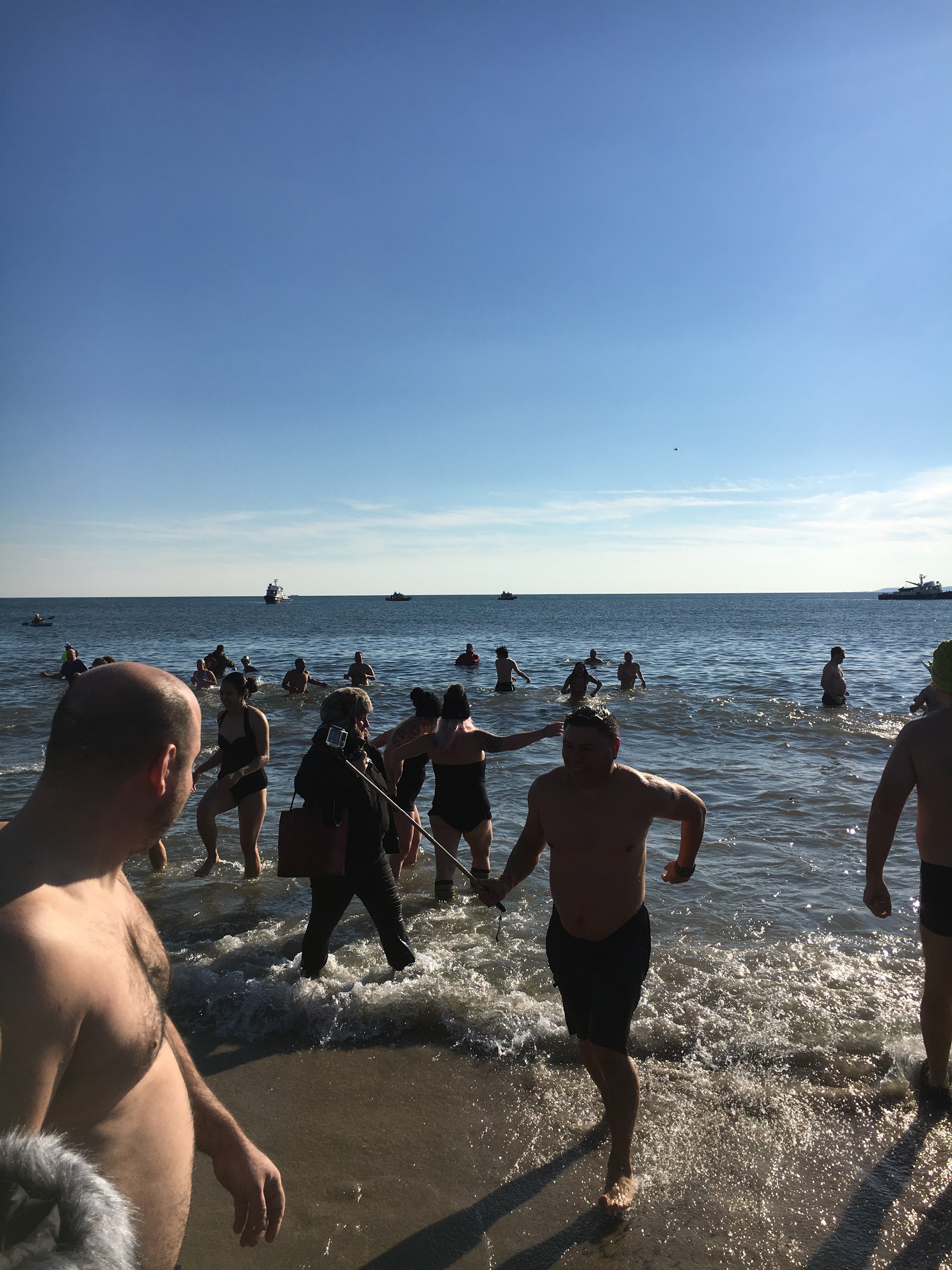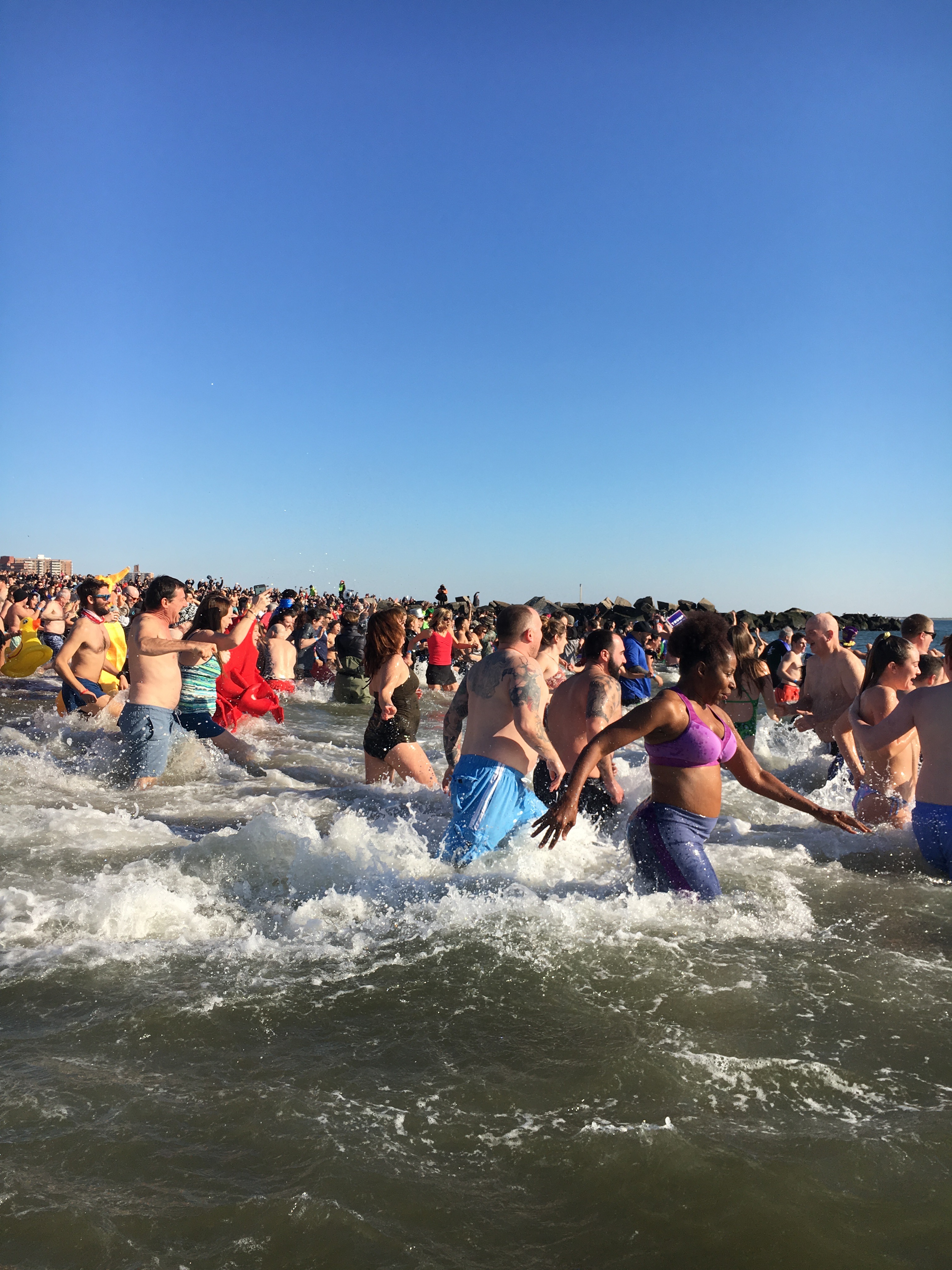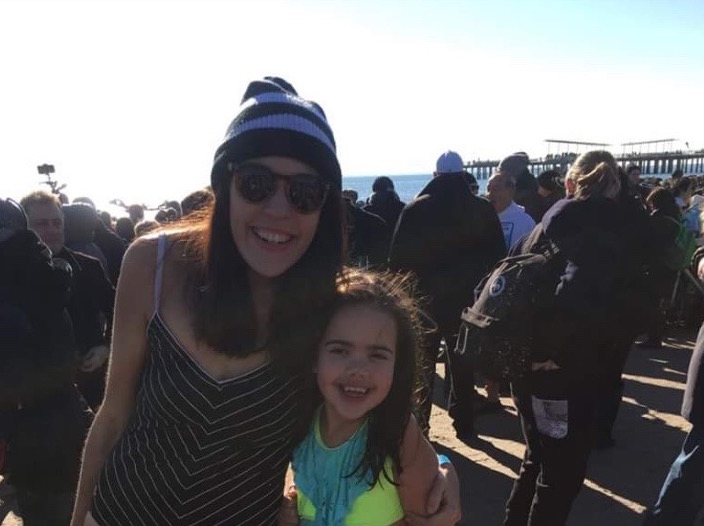 Amongst us were thousands of people –who were also taking the plunge–as we collectively participated in this magical and infectious event. Even though we only lasted s few seconds, I just loved how you don't (and can't) think of anything but that specific moment –being completely present and without fear!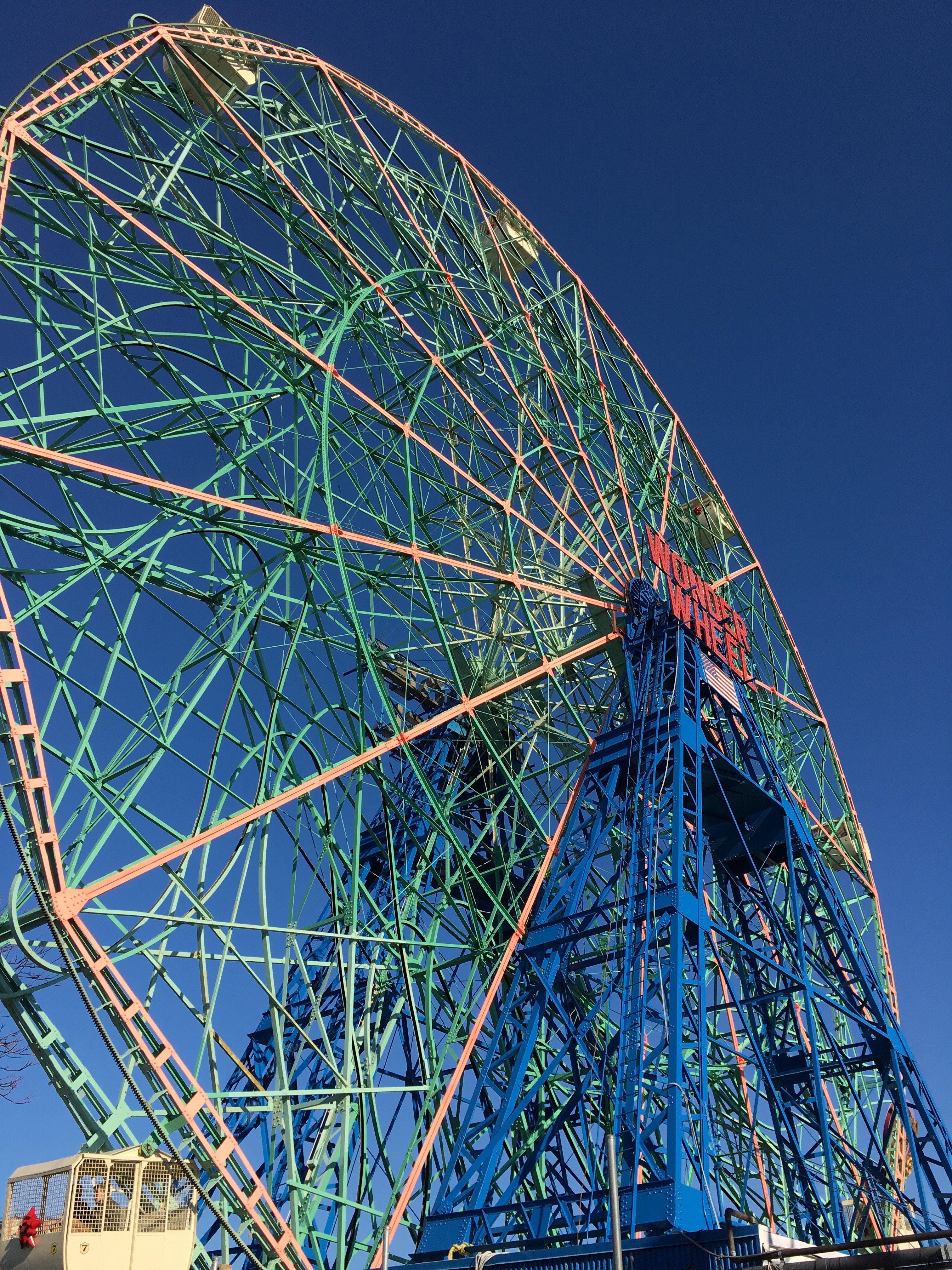 After we ran out and dried off, my family and I walked on the boardwalk where the festivities were in full force at the local restaurants. The iconic Wonder Wheel was also open as we rode on one of the 96-year-old cars, looking out at the ocean and nearby train. With hot chocolates and cold feet, I couldn't think of a better way to start the new year, ripe with possibilities and a daring side kick.
See you in the water in 2018!