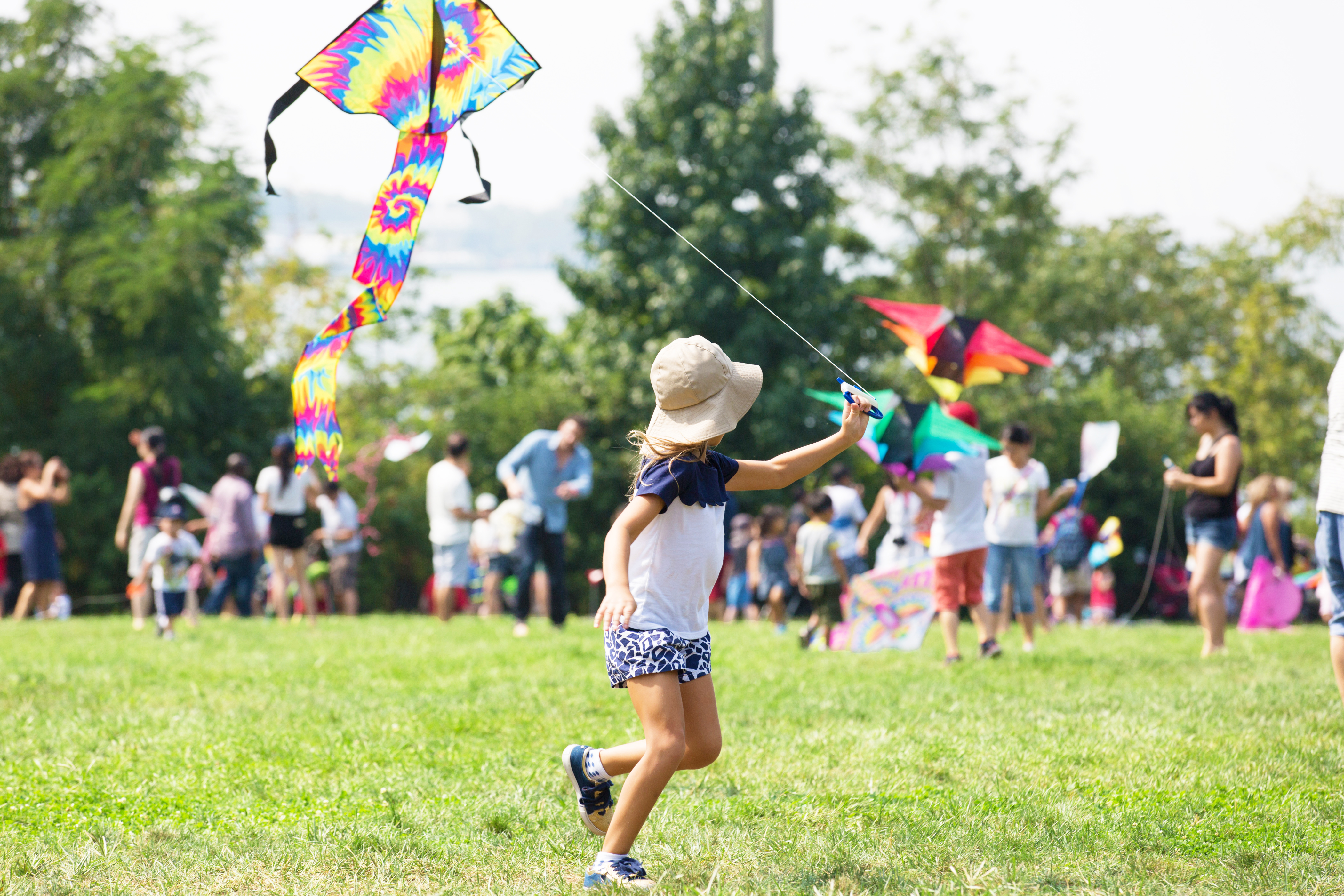 We are so excited for the warmer months ahead for exploring and spending time outdoors. In a month, you can enjoy the first event from the Brooklyn Bridge Park Conservancy with Lift Off: A Waterfront Kite Festival.
This FREE family-friendly event will take place at its new home on Pier 5 of Brooklyn Bridge Park and offers all ages the opportunity to watch their 
kites
 soar above the Manhattan skyline, while enjoying special activities exploring the science of flight.
The event will emphasize S.T.E.A.M (science, technology, engineering, arts, and mathematics) concepts such as wind tunnels, robotic air propellers, and outdoor adventures.
Kites
 will be available for purchase at the event, or participants can bring their own 
kites
to fly on Pier 5. Live music, stilt walkers, and face-painters will round out the event this year.
Some activities  you can check out Lift Off: A Waterfront Kite Festival include:
"Lift Off: A Waterfront Kite Festival" is the first of over 500 free and low-cost events that the Brooklyn Bridge Park Conservancy presents every season to park-goers. The Conservancy offers visitors the opportunity to enjoy a variety of free cultural, educational, and recreational events, as well as opportunities to volunteer and support this world-class waterfront park.
"Lift Off: A Waterfront Kite Festival is an opportunity for visitors to experience the park in a completely new way. Between kayaking and fitness classes, our programming regularly covers land and sea; but at Kite Festival, we want visitors to look above and take to the sky," said Nancy Webster, Executive Director for Brooklyn Bridge Park Conservancy. "We are thrilled that this unique experience opens up our 2019 programming season in the park."
For most up-to-date information, visit event page at: https://www.brooklynbridgepark.org/events/lift-off-a-waterfront-kite–festival 
**Note: activities may change. Event has no rain date **
DATE, TIME AND LOCATION of Lift Off
Saturday, May 11, 2019
Pier 5, Brooklyn Bridge Park(For Google Map Directions, click link)
12:00 – 3:00 PM
Price: FREE