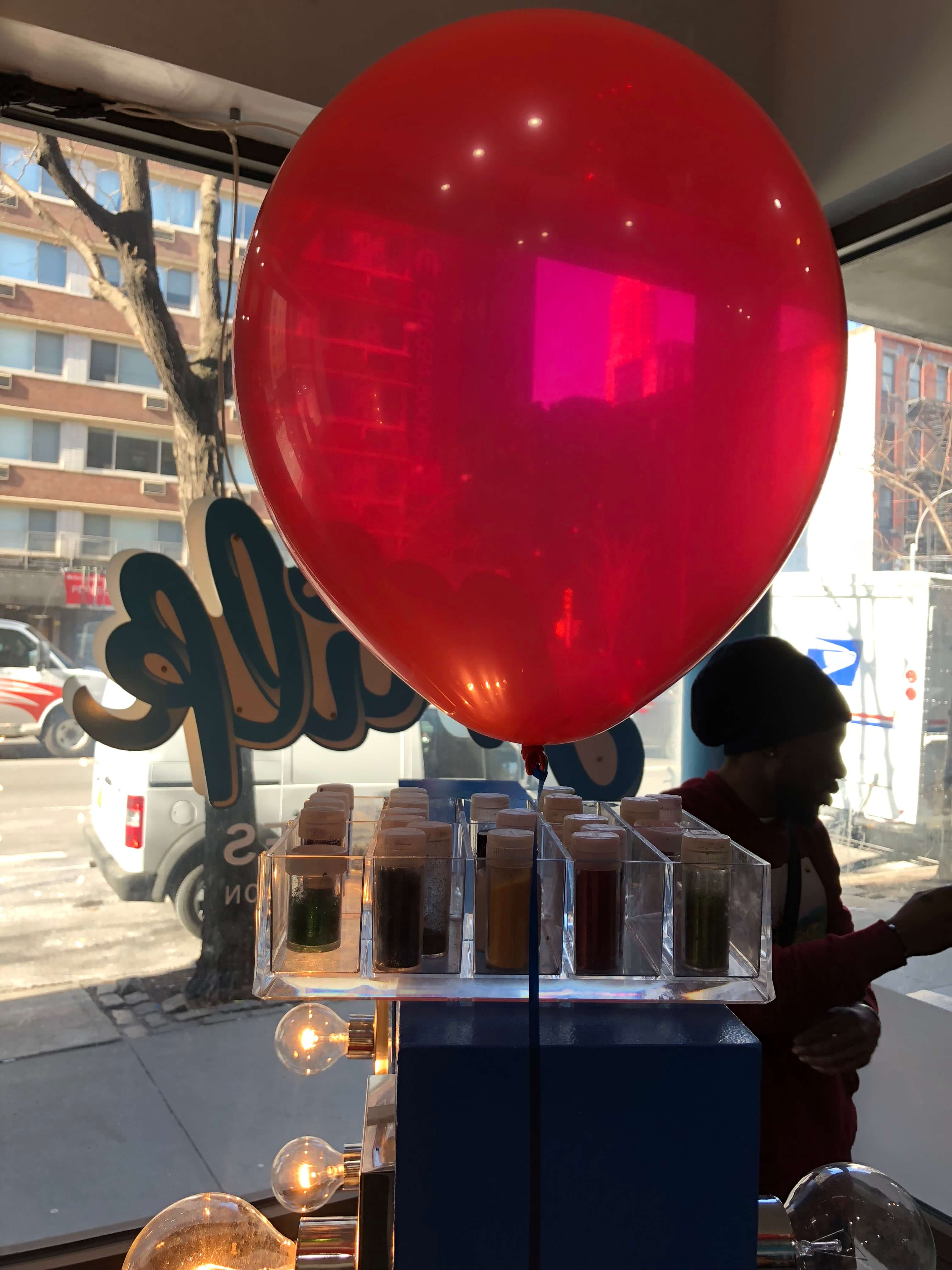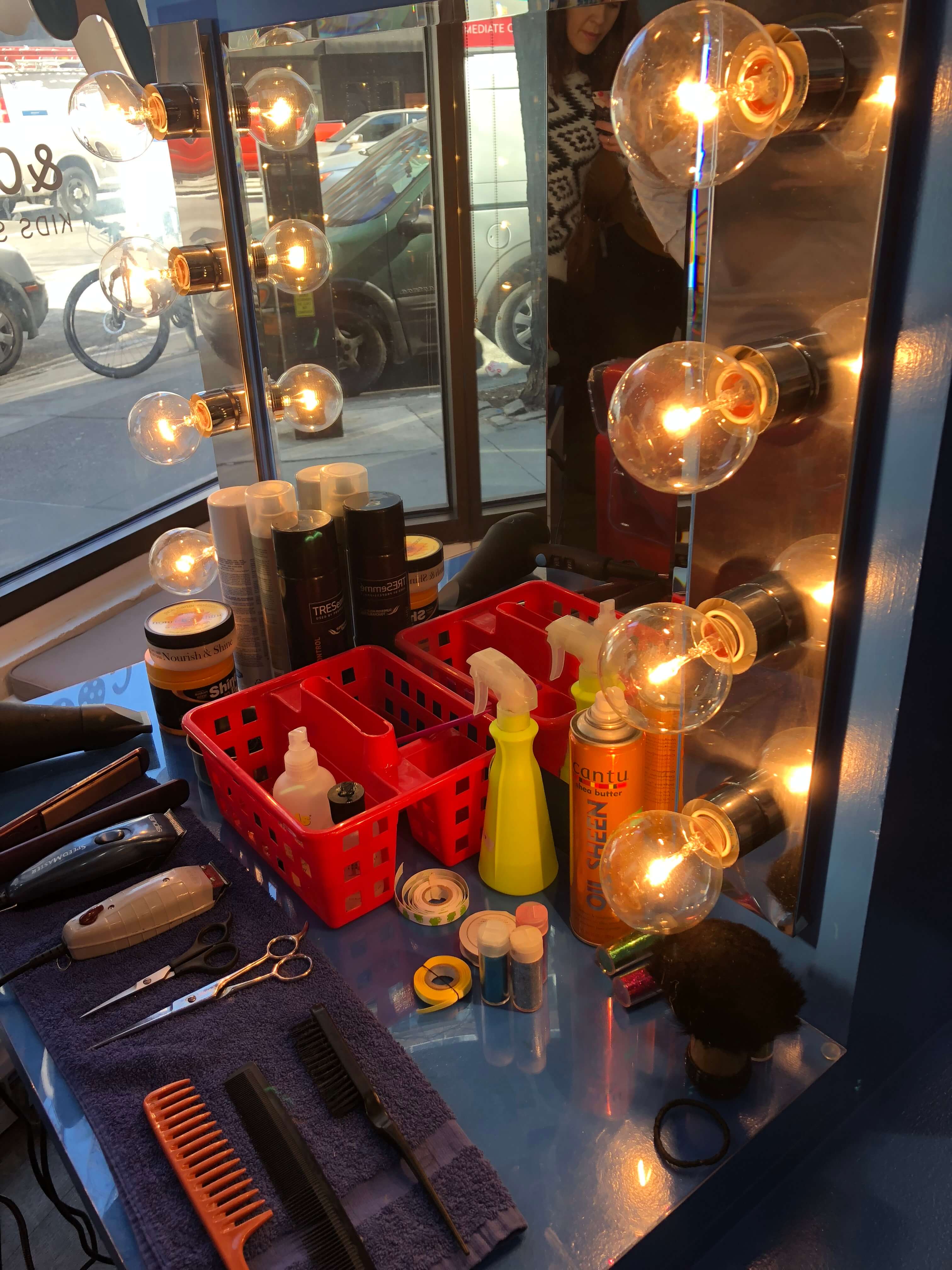 I didn't get my first manicure until I was 30. My daughters, on the other hand, were around seven and four. A semi-silly/fun experience, getting our nails done has become a ritual that they girls and I love to indulge in as we get fancy and pampered. We recently enjoyed a day of pampering that was all about them when we attended the Milk and Cookies Kids Salon and Spa 3rd Birthday Party. A unisex spa and salon, this fun-filled afternoon featured cool raffles, ice cream and cookies, a dance party, and of course, their signature kids' dessert inspired spa treatments.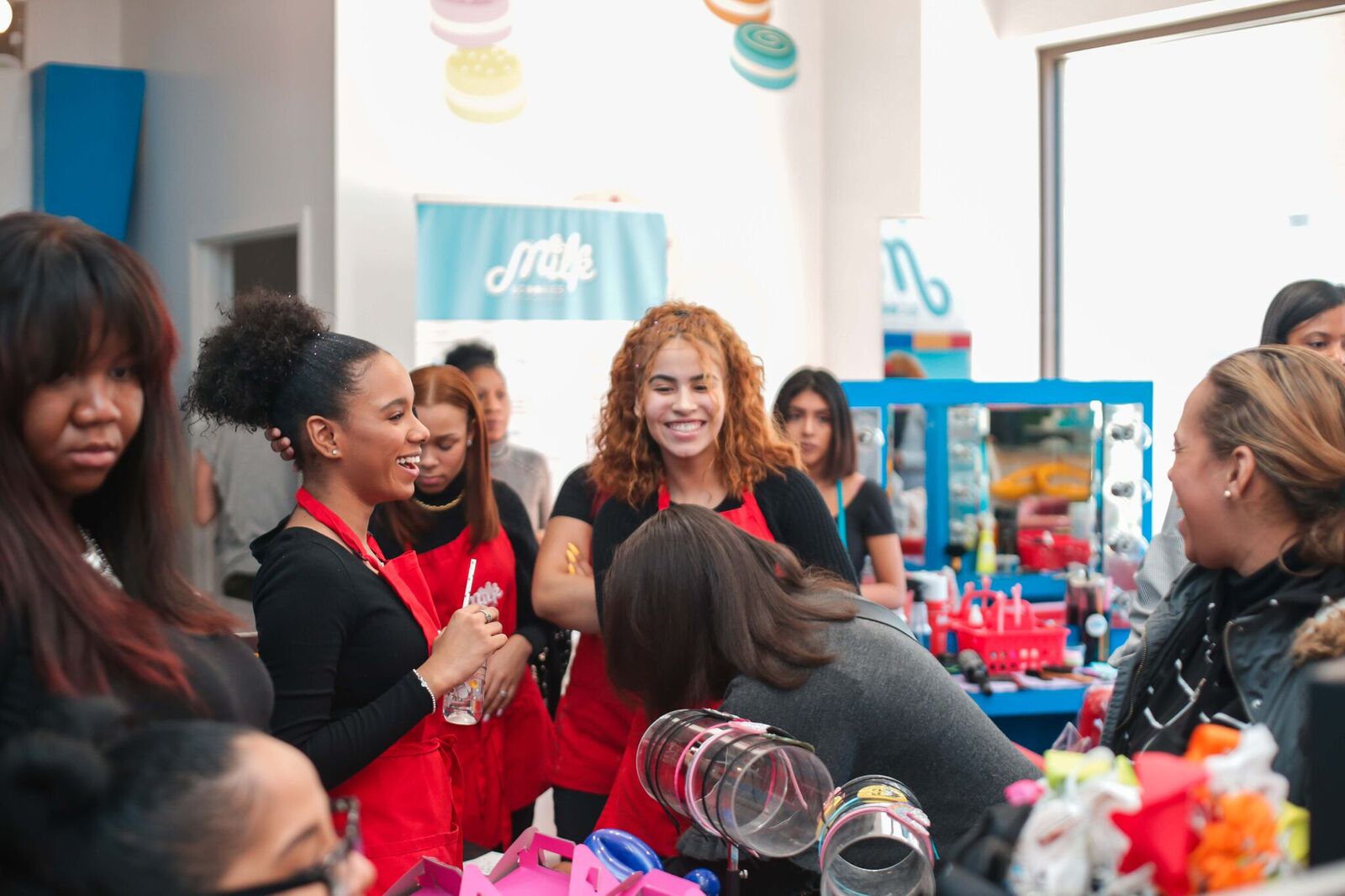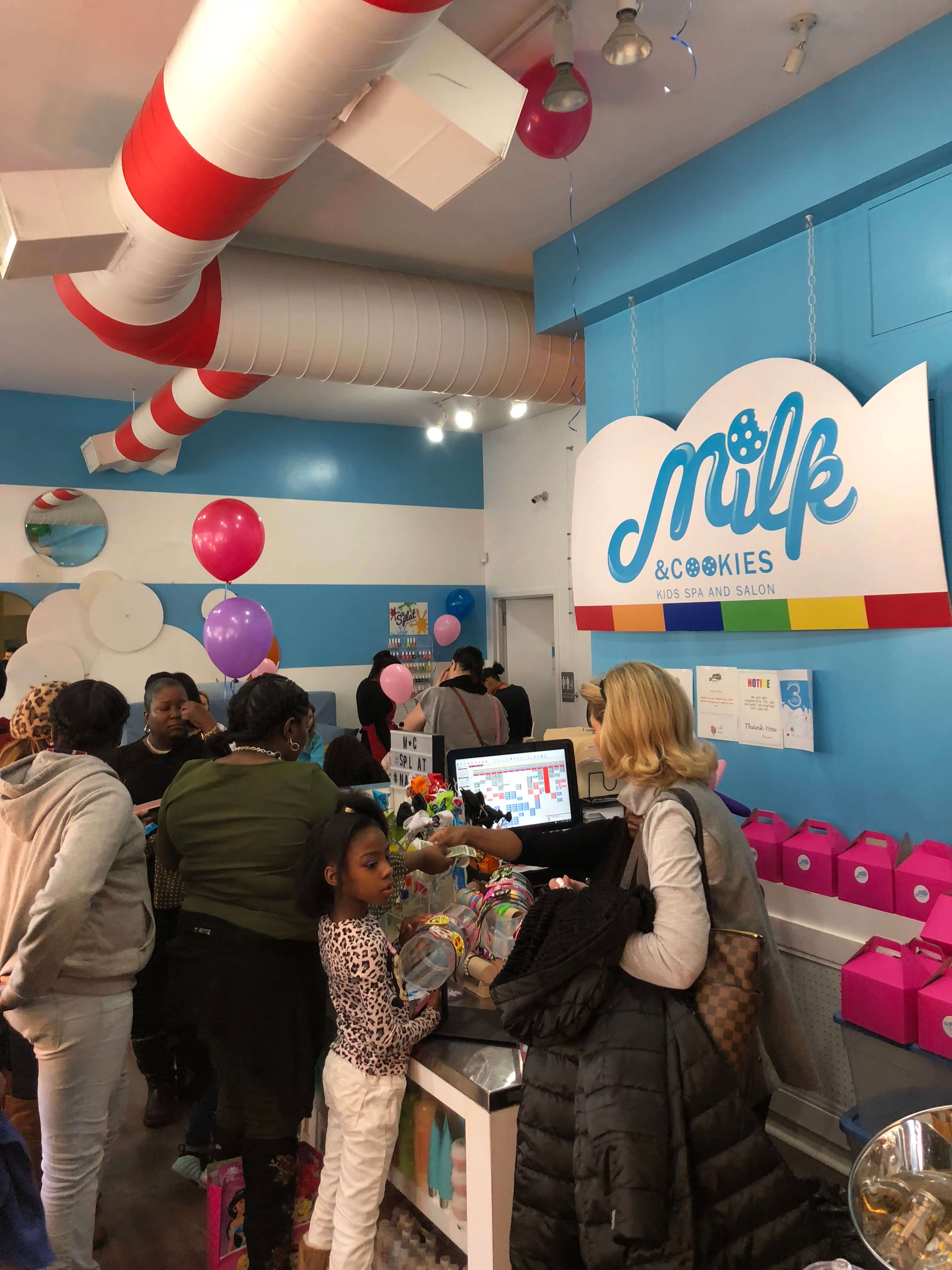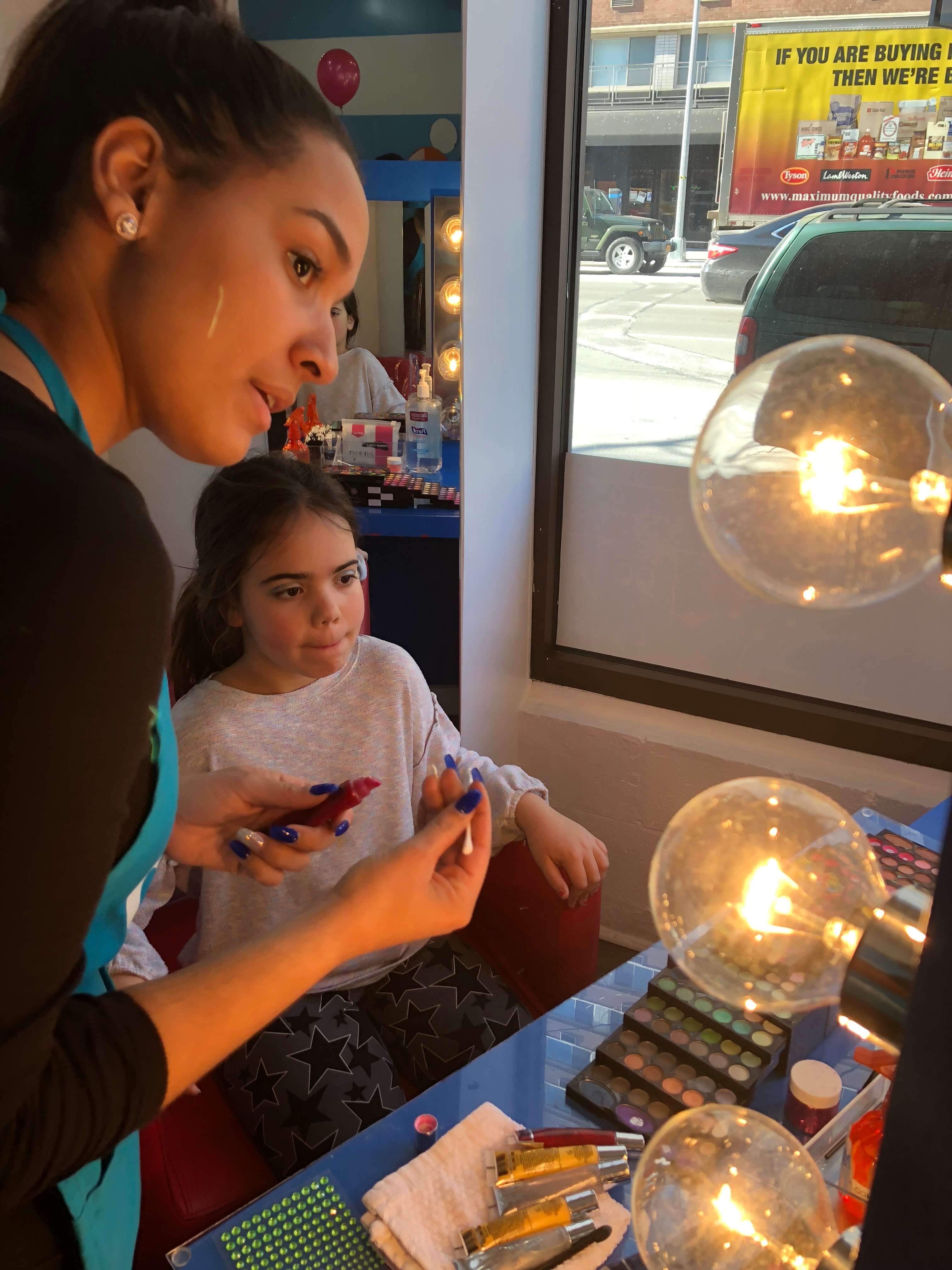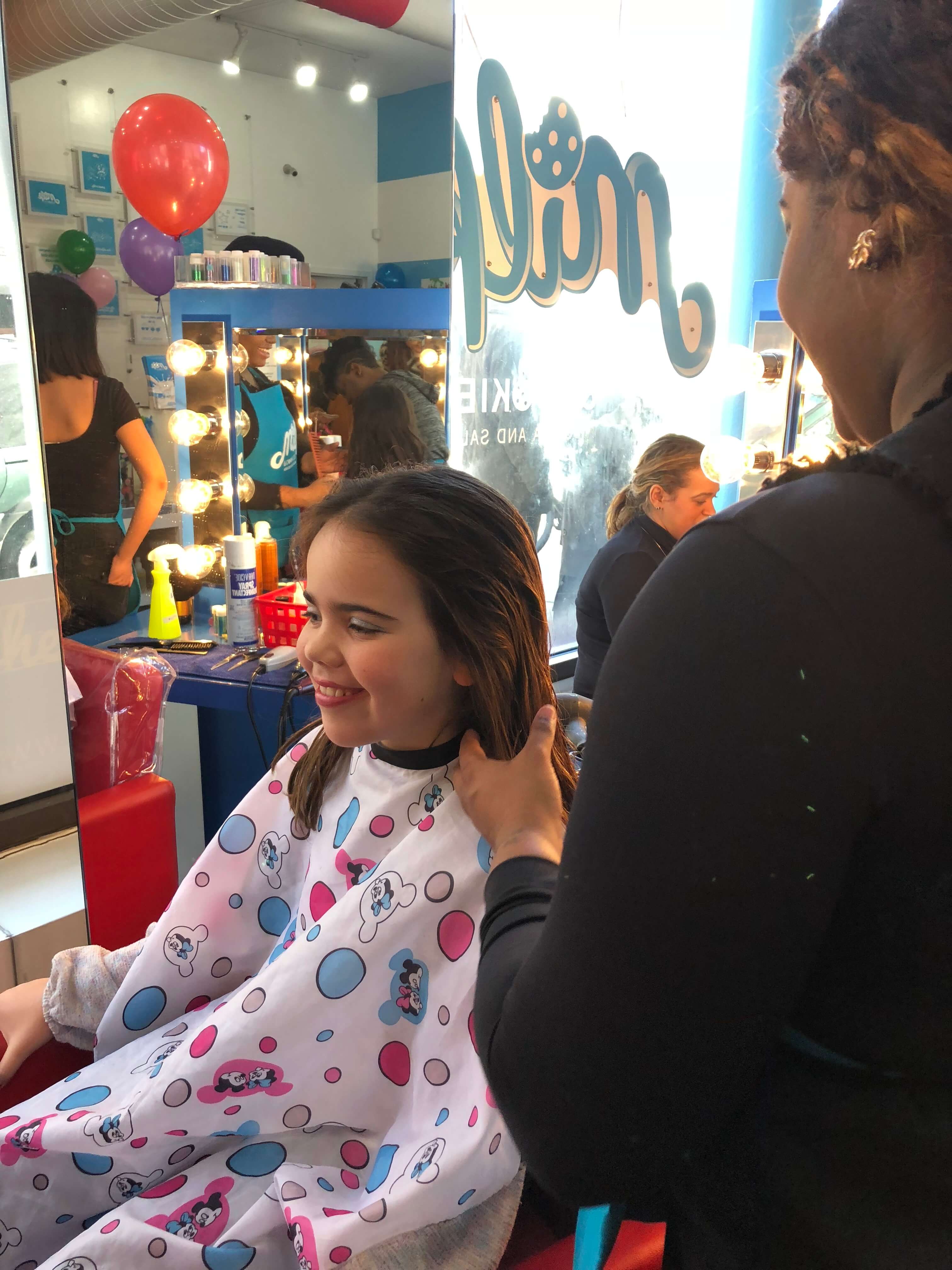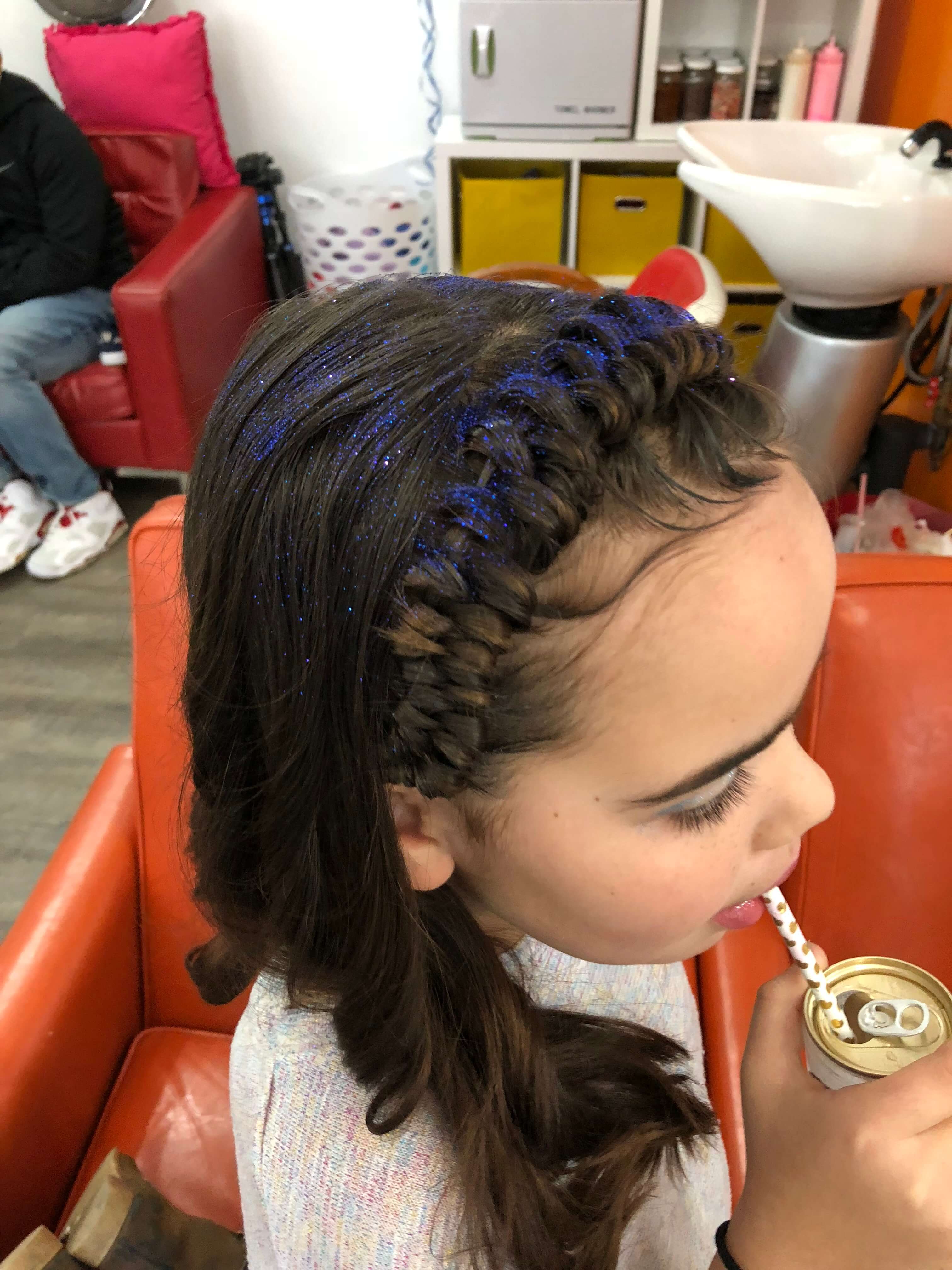 My daughter (age 10) enjoyed the Sprinklicious package where she received a really cool braid, got her makeup done, and got a manicure. She was taken to a station where the Milk and Cookies Kids Salon employees offered her a variety of eye shadows and lip glosses. She opted for blue (her fave) and glitter stickers. In the hair station, the hair dresser suggested that she get a square braid, a wrap-around style braid that looks like a headband. It was so cool to watch that come together, which she finished off by curling her hair and then adding it some glitter along the crown.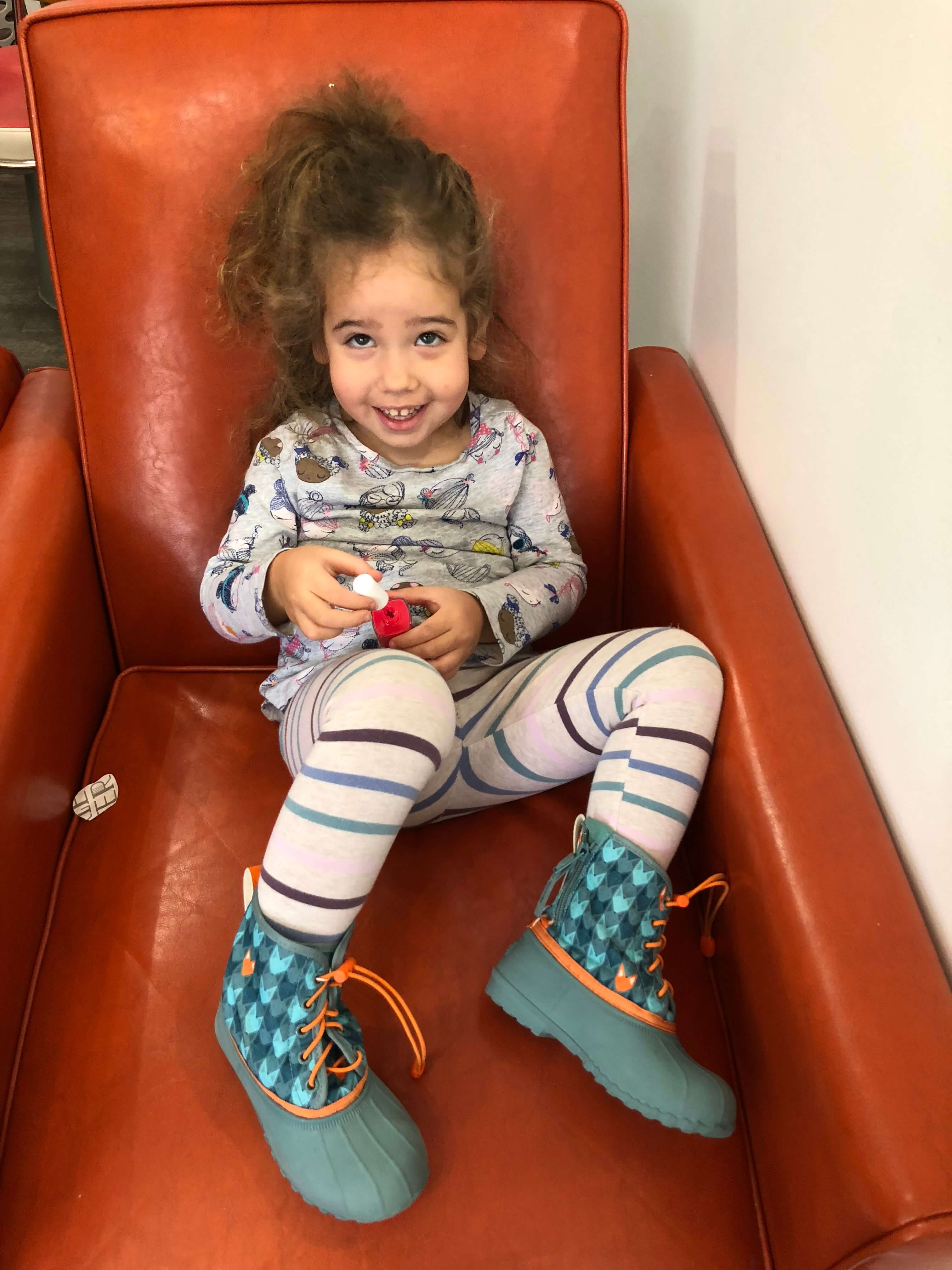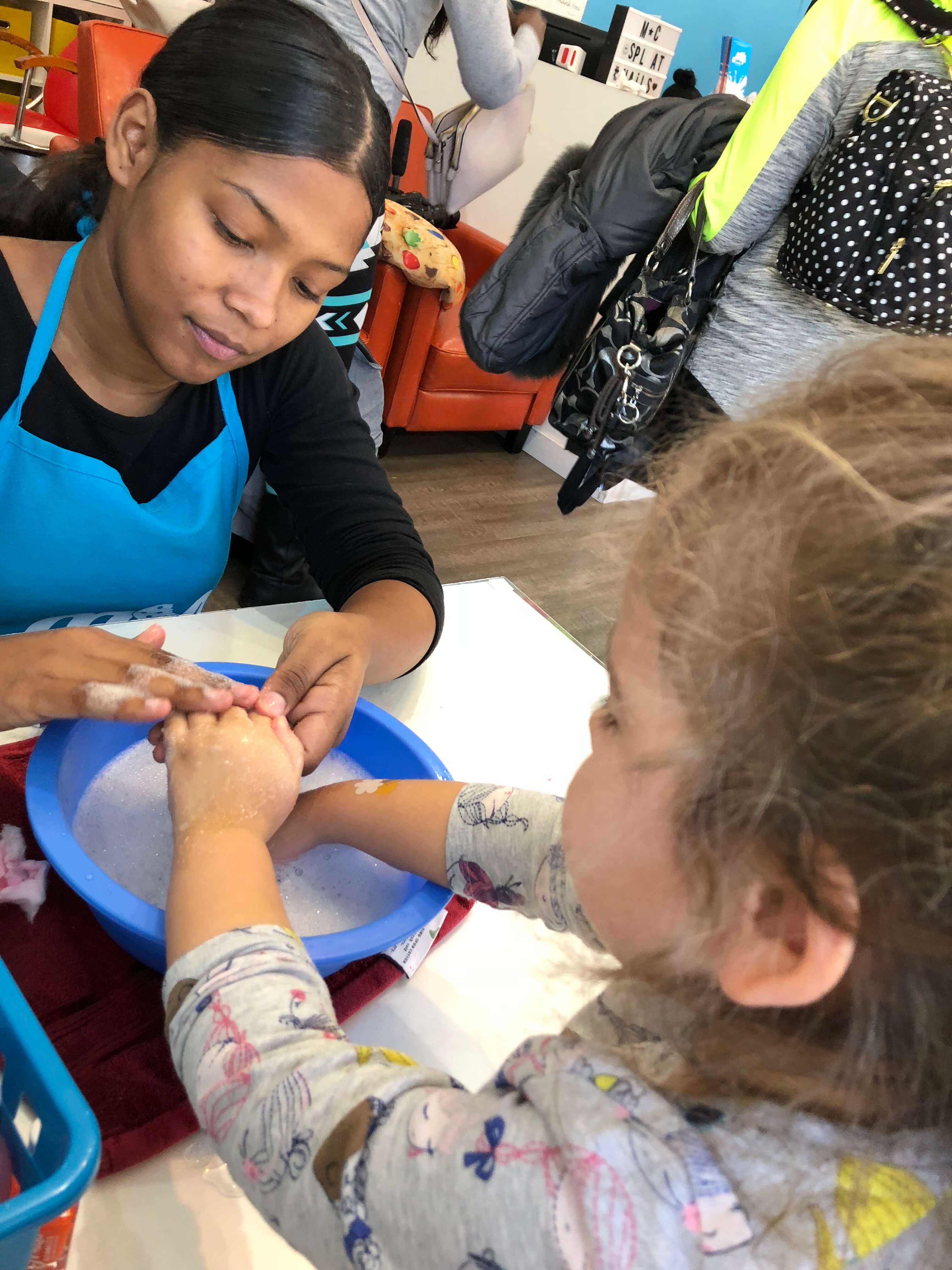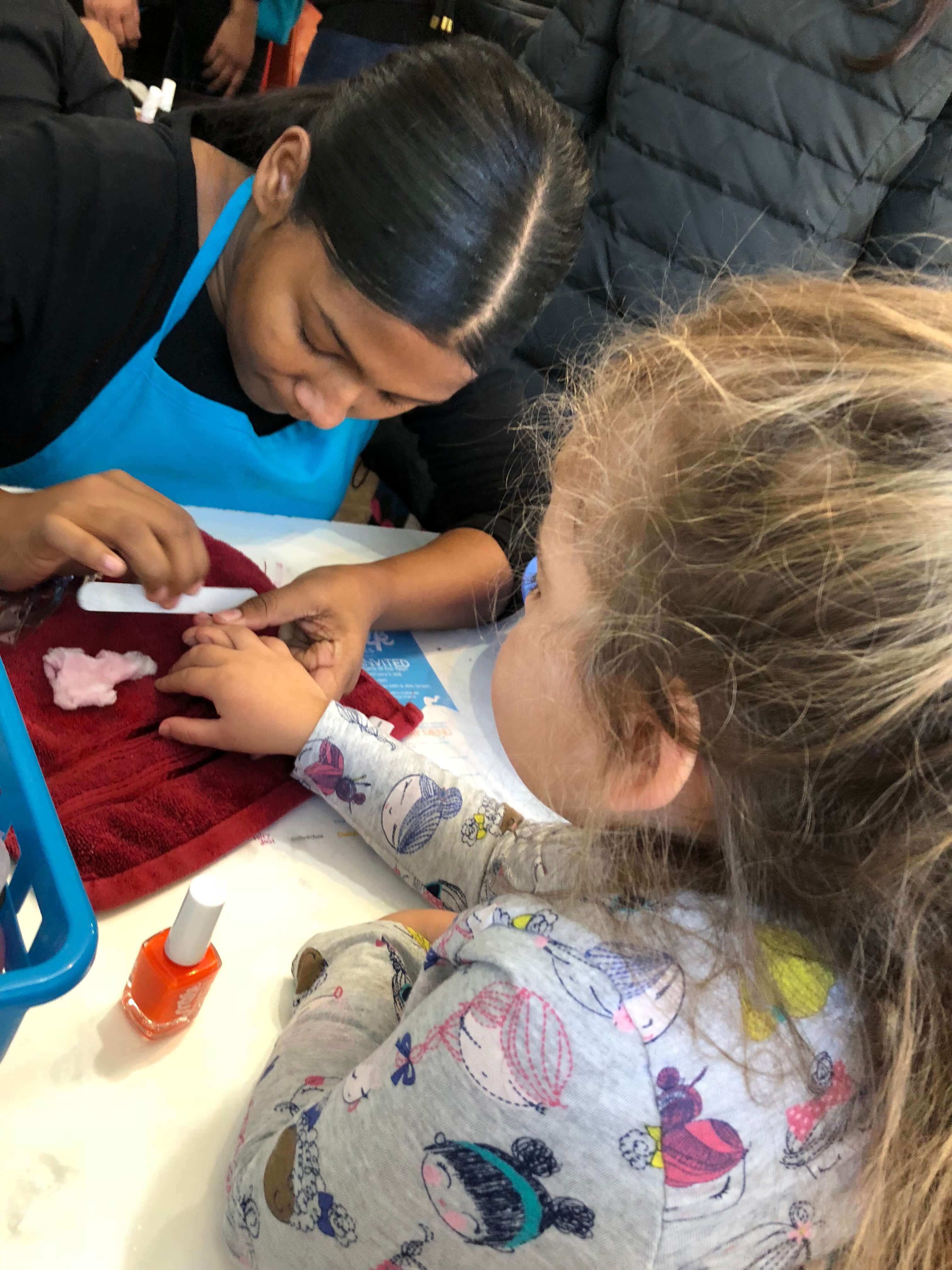 Then, her and her sister went to the manicure station where my three-year-old received her first manicure. She was scared of the other services (having a massive knot in her hair might have something to do with that) but was excited to paint her nails. The team at the salon was so patient and kind as they talked her through what would happen as she sat on my lap, and watched, in awe, as her nails changed colors. A part of this process also included a hand scrub and application of a yummy lotion before the color.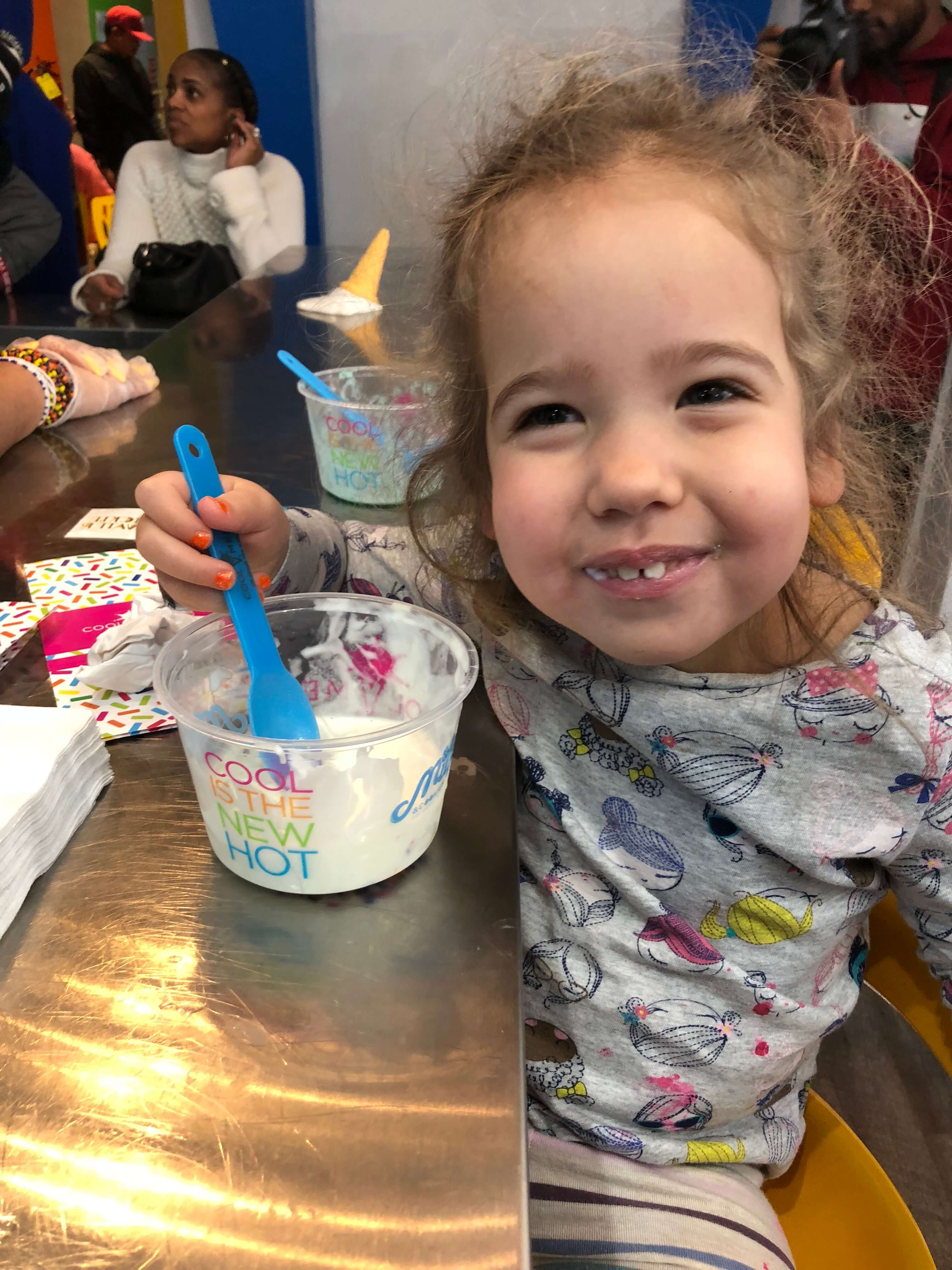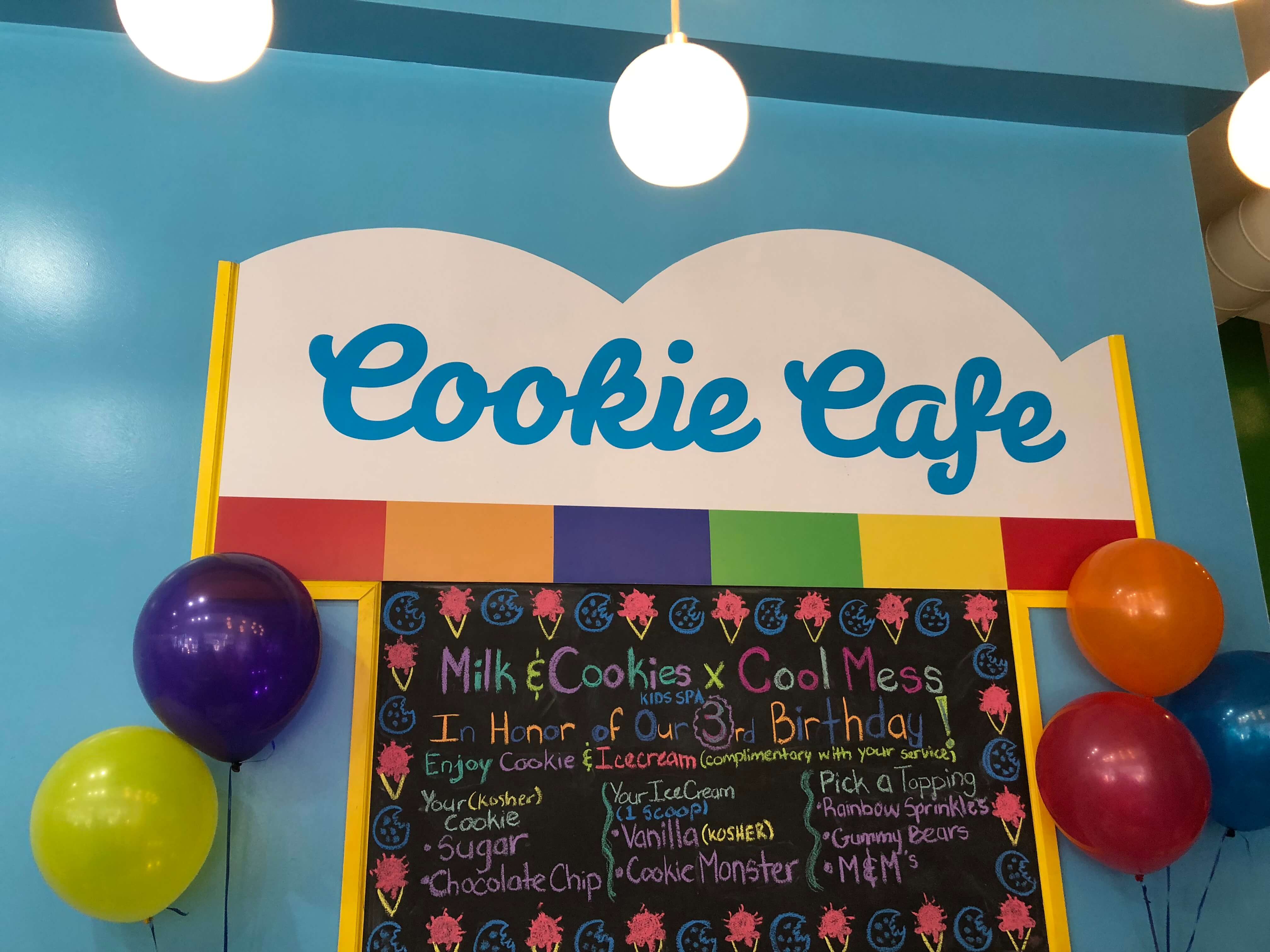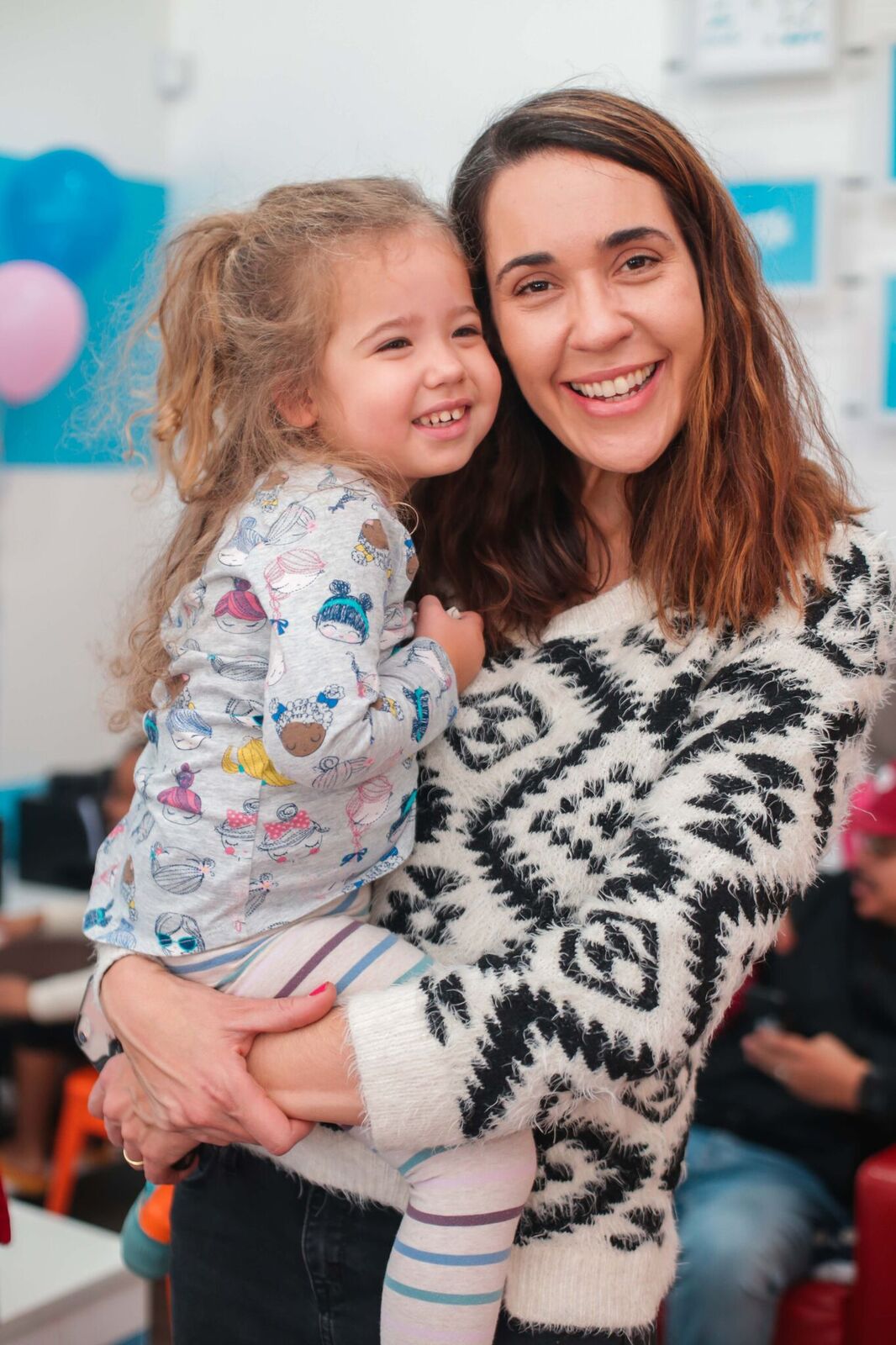 They also offer tons of other spa services where your little can enjoy some of their signature packages like 'For our Cool Gals' (includes a soak, scrub, soufflé, polish and two designs or upgrade to our nail textures) and even a 'Mommy and Me' package where you can indulge with your mini as you "create your own" body lotion, bubble bath or scrub and the use of robes and slippers.
And the best part? After this half-day of pampering, the girls were able to indulge even more by enjoying an ice cream sundae, complete with a delicious fresh-baked cookie.
A sweet day of pampering, the girls loved their speciality treatments at this fun location that was all about services for them.
Get there:
Milk & Cookies Kids Spa and Salon
1196 First Avenue (Between 64th & 65th st.)
New York, New York 10065
For more information, please visit: https://milkandcookieskidsspa.com/packages/
We were given complimentary services. All opinions, as always, are our own.