Exciting news from one of our favorite kids' museums in Brooklyn! On Sunday, June 11th, the New York Transit Museum will celebrate the 100th birthday of its vintage Lo-V subway cars with a party for the whole family! During this Party on Wheels fundraiser, you and your little ones can ride historic trains, pose for a family photo in the conductor's cab of a vintage train, work on a craft project with friends, and sing Happy Birthday to the Museum's 100-year-old Lo-V subway cars while enjoying bagels and birthday cake for breakfast!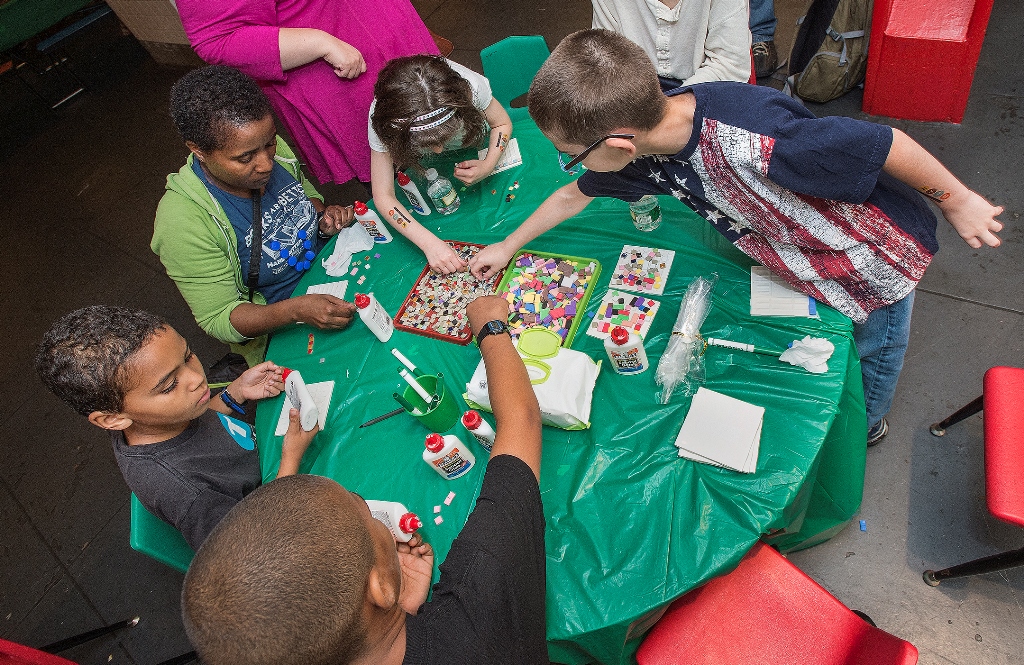 During the Party on Wheels, the Transit Museum's vintage Lo-V subway cars dating all the way back to 1917 will shuttle passengers from the Museum platform to Hoyt-Schermerhorn Station and back – the only time all year that any train in the Museum's collection will leave our station for shuttle rides! Breakfast will be available in the Museum lunchroom and the party will conclude with a singing of "Happy Birthday" to the Lo-V cars and chocolate cake for all!
A photographer will also be on-hand, complete with wacky props, to take one-of-a-kind family portraits in the conductor's cab of a stationary vintage train car, and creative kids can make their own subway mosaics with glass tiles in a craft project called "Miles of Tiles," work on an enormous birthday card to the Lo-Vs, play with model train sets, or even get their face painted! At 11am, the Museum will open to the general public, but party goers are welcome to stay longer and explore on their own.
All proceeds from this family fundraiser will benefit the Transit Museum's education programs, which serve 25,000 New York City kids and teachers every year – including 3,000 participants in access programs for people with special needs.
Party on Wheels Details
Sunday, June 11th, 2017
9am – 11am
New York Transit Museum
Corner of Boerum Place and Schermerhorn Street
Downtown Brooklyn
For more information, please visit: www.nytransitmuseum.org/PartyonWheels