Can you believe that Easter is only a few weeks away?! It's crazy how quickly this holiday has crept upon us where you might be trying to figure out the perfect spot for brunch or dinner. To help you out, we are sharing a list of some restaurants in NYC that are perfect for families. Check out some of these incredible offerings and their specials that you don't want to miss this Easter Sunday.
NYC Easter Dining Guide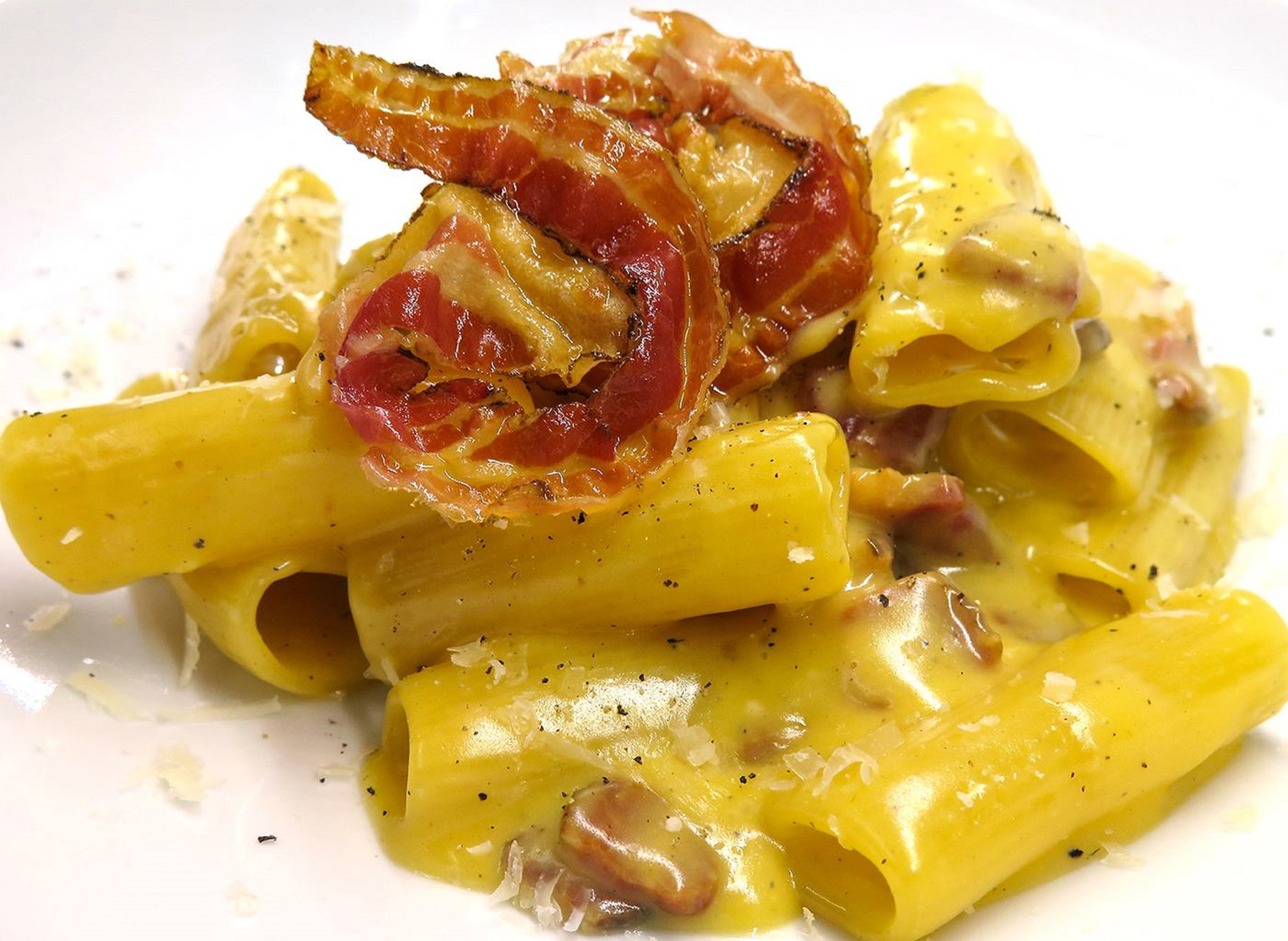 MAMO NYC: This Easter, dine at charming SoHo Italian Provencal Restaurant MAMO. The New York outpost of Mamo Le Michelangelo located in Antibes, France, MAMO NYC will delight diners looking to dine in opulence with its regular menu and Easter specials on Easter Sunday, including: Carciofi alla "Giudia" (crunchy artichoke with mint intingolo, pecorino cream and prosciutto crudo), Lasagnetta con Ragù di vitello, olive e parmigiano (lasagna with veal ragù, olives and parmigiano cheese), and Agnello in "due cotture" con Carciofi e millefoglie di patate cacio e pepe (lamb with artichoke and millefoglie of potatoes, cacio e pepe). For dessert, try the decadent Cheesecake Sottovetro (cheesecake in a jar with cheese crumble mousse, popcorn and red fruit sauce).
MAMO is comprised of two distinct spaces, an intimate downstairs lounge and a comfortable 100-seated dining room upstairs. The multi-level space boasts rustic Provencal décor with old family images and movie posters that make guests feel instantly transported to the French Riviera. The menu is derived from Mammoliti family recipes passed down through generations and integrate market-fresh specials. The extensive wine list includes hand-selected bottles from Italy and France, and the cocktail list features special concoctions with an Italian twist.
Special Easter Menu & a La Carte Menu served on Easter Sunday, April 16th, 2017.
Open: 11:30 AM – 4:00 PM for brunch; 5:30 PM – 11:00 PM for dinner.
323 West Broadway (Btwn Canal & Grand Sts), New York, NY 10013
646-964-4641
www.mamonyc.com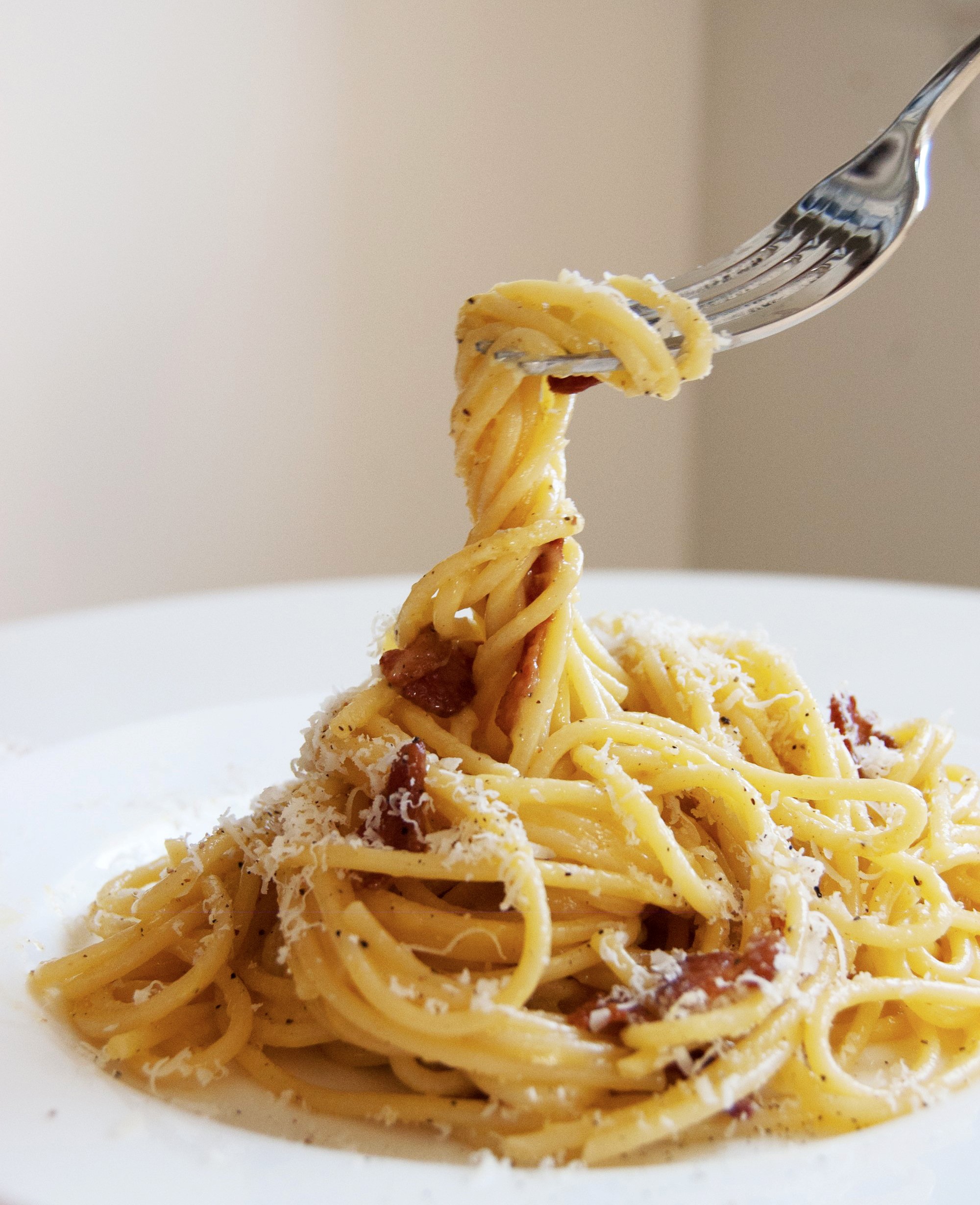 Il Gattopardo & The Leopard at des Artistes: While you would probably find more Easter bonnets than bunnies running around New York, Easter is a wonderful time of the year to get together with family and friends to celebrate life, health, love, and why not, golden eggs. Family-owned NYC landmark locations, Il Gattopardo and the Leopard at des Artistes, will be serving favorite traditional Italian Easter dishes, in addition to the seasonal a La Carte Menu. Easter Sunday specials at both restaurants include "Capretto al forno" (Oven roasted young goat scented with wild fennel pollen, served with rosemary potatoes and peas), Traditional Easter Pastiera Napoletana di farro, "Uova fritte" (Sunny side up eggs with prezzemolo, blood sausage and roasted potatoes) and Dried fig and ricotta pancakes with wild berry sauce.
Il Gattopardo and The Leopard at des Artistes are both known for their stylish and sophisticated décor, which sets the perfect backdrop for an intimate Easter celebration. The restaurants are owned by husband-and-wife team Gianfranco Sorrentino & Paula Bolla Sorrentino, who are dedicated to offering the very best in authentic Southern Italian dining.
Special Easter Menu offered during Brunch and Dinner on Easter Sunday, April 16th, 2017.
The Leopard will serve all day with no intermission: 11:30 AM-10:00 PM
Il Gattopardo will serve Brunch: 11:30 AM to 3:00 PM; and Dinner: 5:00 to 10:00 PM
Il Gattopardo
13-15 West 54th Street New York, NY 10019
(212) 246 0412
www.ilgattopardonyc.com
The Leopard
1 West 67th St, New York, NY 10023
(212) 787-8767
www.theleopardnyc.com
Mozzarella & Vino: Celebrate Easter at rustic, cozy, and casual enoteca stye wine bar and restaurant Mozzarella & Vino in the heart of midtown Manhattan. The restaurant has a beautiful, fully enclosed garden in the back, perfect for an Easter celebration with family and friends. The restaurant's authentic southern Italian a la carte menu is offered for Easter Sunday, with a heavy emphasis on the Mozzarella di bufala Campania, Italian cheeses and affettati, and also features a wonderful selection of panini, soups, salads, and of course mozzarella in all shapes and combinations … even on desserts! Mozzarella & Vino also features a selection of approximately 30 bottles of acclaimed wines from smaller and family-owned vineyards across Italy, as well as crafted cocktails such as the "Cosmobianco".
A La Carte Menu served on Easter Sunday, April 16th, 2017.
Open: 11:30AM to 10:00 PM
33 West 54th Street, New York, NY 10019
(646) 692-8849
www.mozzarellaevino.com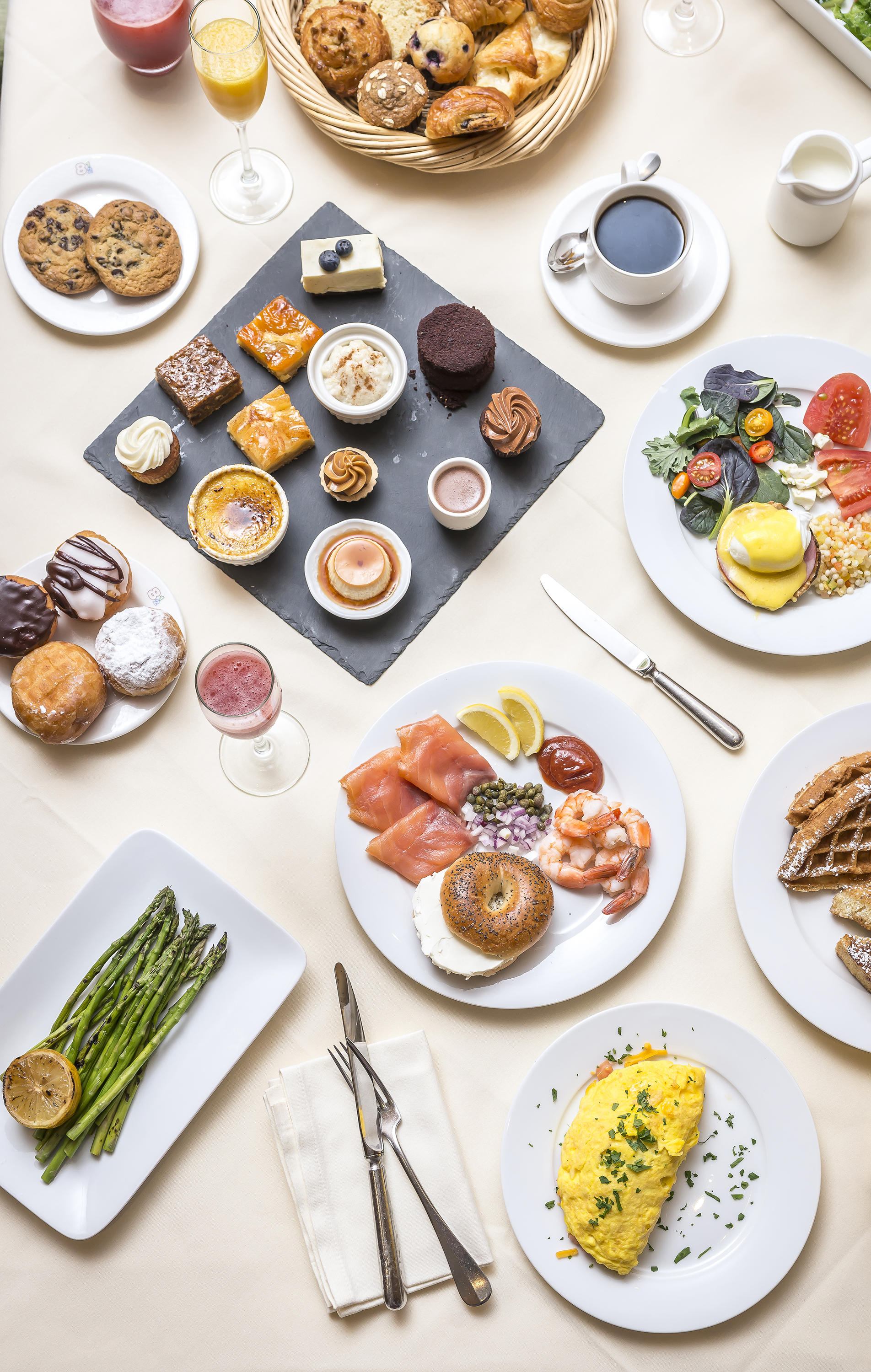 Brasserie 8 ½: This Easter Sunday, Brasserie 8 ½ offers an upgraded Buffet Brunch, which includes a chocolate bunny and jelly beans hand out for kids, in addition to a photo opportunity. The Easter Sunday Brunch Buffet includes a range of delectable dishes, including Smoked Trout Salad; Short Ribs Egg Casserole with asparagus, cremini mushroom and tomatoes; Leg of Lamb with Rosemary Jus; Turkey Breast with cranberry apple chutney; and Belgian Waffles with Nutella, strawberry compote, and cinnamon whipped cream.
Brasserie 8 ½ is a stylish French brasserie just steps from Fifth Avenue on 57th Street. Chef Franck Deletrain deftly upgrades dishes from the brasserie repertoire, offering sophisticated French cuisine amidst original artwork by Léger, Matisse and others favored by the Louvre. Those looking for a beautiful location to celebrate Easter will love Brasserie 8 ½'s grand, sweeping, spiral staircase and the immaculate ivory tablecloths in plush dining rooms.
Special Easter Brunch Buffet served on Easter Sunday, April 16th, 2017 at 11:00am-5:00pm.
Easter Brunch Buffet is $59 for adults and $29 for children (10 & under).
Solow Building, 9 West 57th Street, New York, NY 10019
212-829-9577
www.brasserie812.com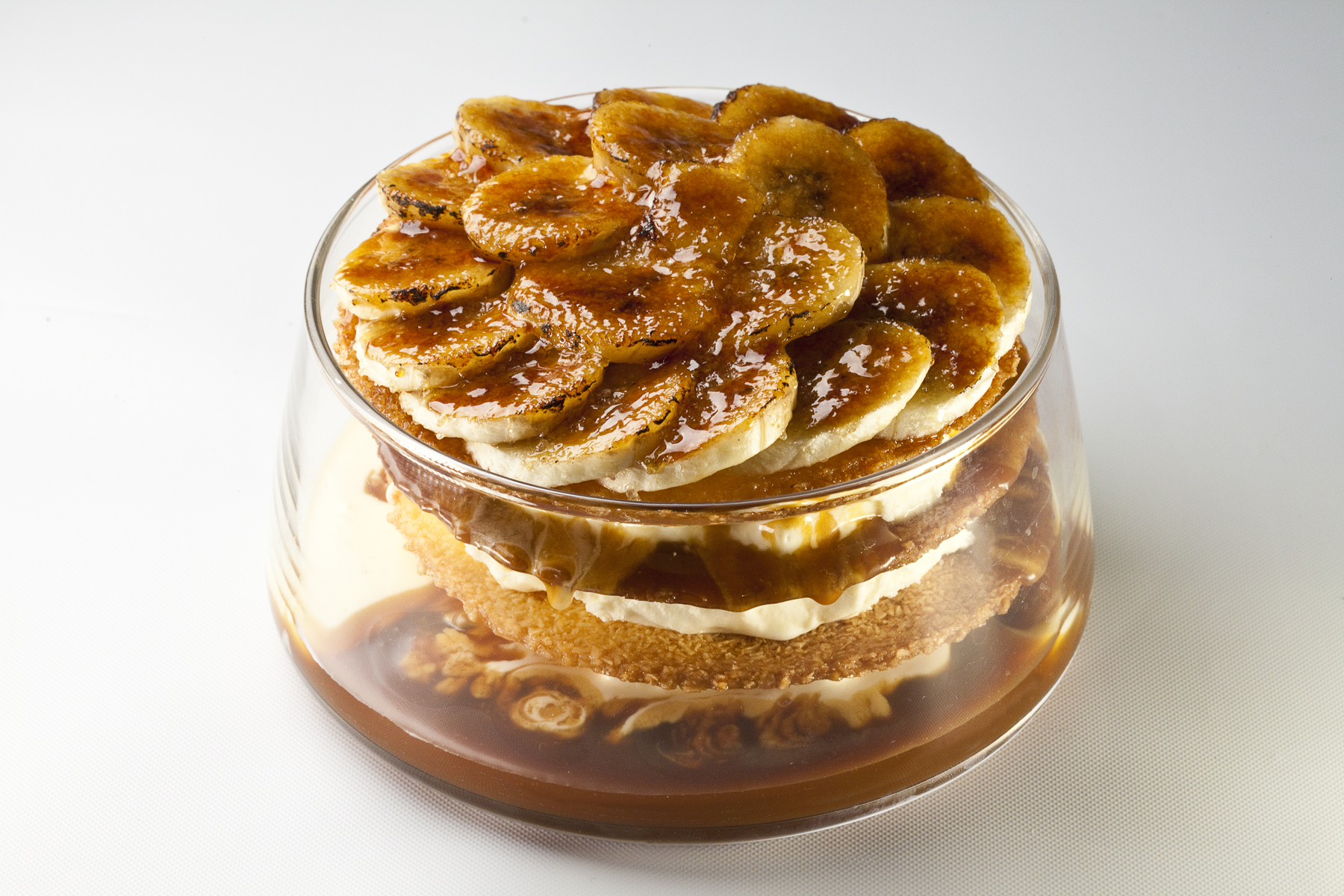 T-Bar Steak & Lounge: T-Bar Steak and Lounge is the popular spot for diners looking for an Easter dinner with outstanding cuisine in a casual yet elegant space. The restaurant's charm is accented by a stylish, dark-wood accented dining room, frosted glass details and subtle back lighting. This Easter, under the watchful eye of Restaurateur Tony Fortuna, T-Bar will offer its regular a la carte menu, which features its signature prime beef steaks along with a mélange of grilled fish, chopped salads and pastas. Swoon over the decadent desert menu crafted by Executive Chef Ben Zwicker, which includes the famous Banana Parfait Mille Feuilles with coconut and caramel sauce.
A La Carte Menu served on Easter Sunday, April 16th, 2017.
Lunch: 11:30 AM – 2:30 PM; Dinner: 5:00 PM – 9:30 PM
1278 Third Avenue, New York, NY 10021
212-772-0404
www.tbarnyc.com/
Amaranth Restaurant: Enjoy a Mediterranean Easter dinner in the heart of the Upper East Side at the popular Amaranth restaurant choosing from its delectable a la Carte menu! This Italian and French fusion restaurant offers dishes with a special focus on tasty seafood, all of which are executed with fresh, organic ingredients. The a La Carte menu' includes Pan Seared Nantucket Sea Scallops, the delicious Steak Tartare made to your taste at the table, Straccetti di Manzo, Risotto with Lobster, and the Whole Dover Sole, grilled to perfection and fileted for you. Desserts include the delectable Caramelized Apple Tarte, Blood Orange Sorbet with Champagne, and Valrhona Chocolate Hot Fudge and Vanilla Bean Ice Cream Profiteroles. The bar offers an excellent cocktail list, including the famous Bellini, Frozen Cosmo, many Tequilas and an international wine list known for its quality and fair price. The restaurant will be decorated in the most charming way, making it the perfect destination for friends, family and children celebrating Easter.
A La Carte Menu served on Easter Sunday, April 16th, 2017.
Open: 12:00pm – 12:00am
21 East 62nd Street, New York, NY 10065
212-980-6700
www.amaranthrestaurant.com
Bobby Van's Central Park South: Celebrating its 48th Anniversary this 2017, Bobby Van's Steakhouse has earned its place as a venerable New York institution, thanks in part to a continued commitment to cooking techniques perfected years ago by the founding fathers of New York steakhouse cuisine. Bobby Van's has grown from its original home in Bridgehampton, NY, and now includes a repertoire of ten fine restaurants that offer the refined style of a classic New York City steakhouse. The newest addition is Bobby Van's on 40 Central Park South, a highly coveted location just steps away from the Plaza Hotel, and overlooking Central Park. The new restaurant invites diners to the same exquisitely prepared dining experience as its sister restaurants, in addition to a special Saturday and Sunday brunch. Bobby Van's is open for Brunch and Dinner on Easter Sunday and will be serving delectable dishes from their A La Carte Menu.
A La Carte Menu served on Easter Sunday, April 16th, 2017.
Open: 11:30am – 10:30pm
40 Central Park South, New York, NY 10019
(212) 369 4000
www.bobbyvans.com