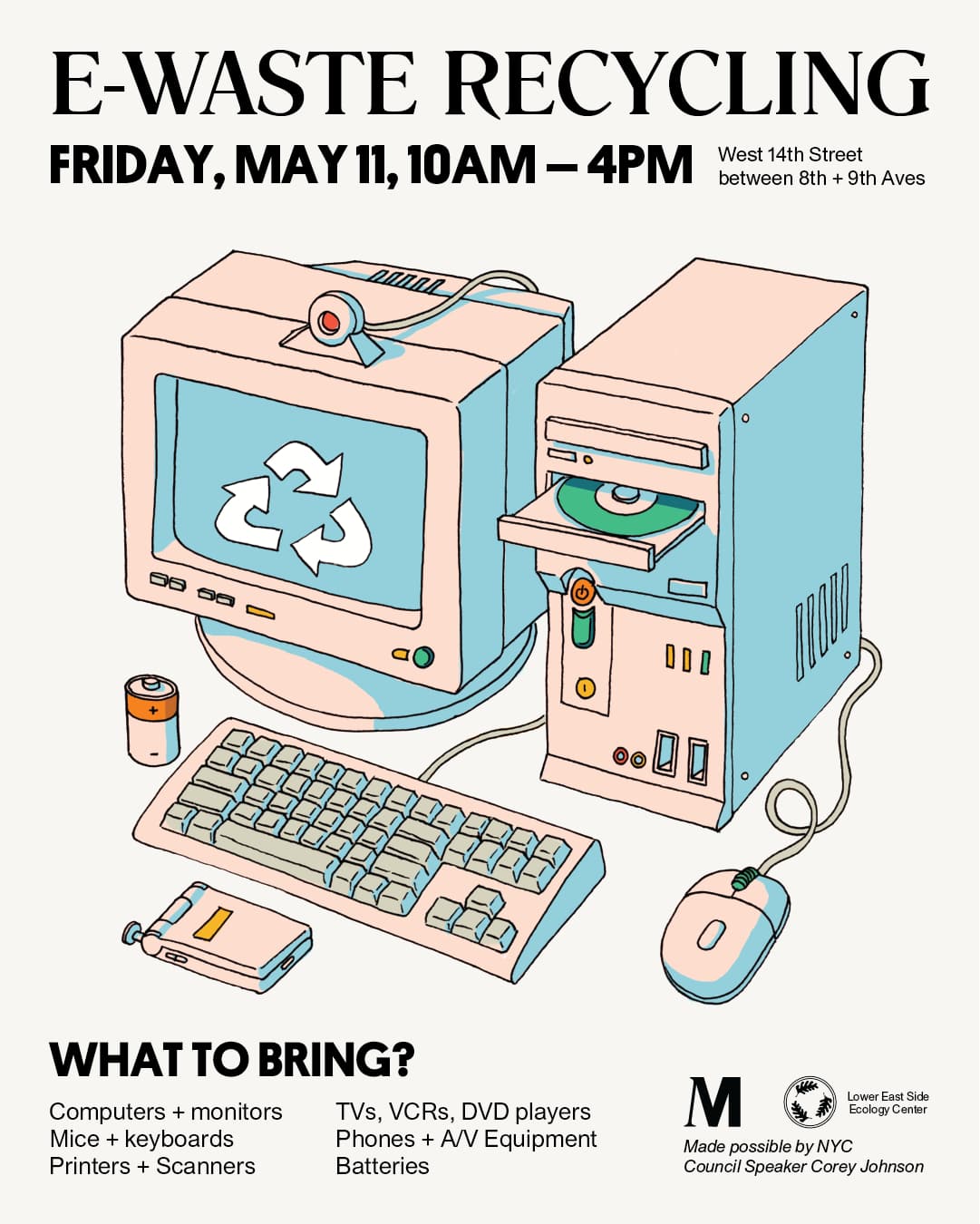 If you're like us, you have a collection of old phones and gadgets lying around. However, unlike textile or paper recycling, it isn't always easy to find a place to safely deposit those old devices. In a few weeks The Meatpacking District and the Lower East Side Ecology Center are making it easier for New Yorkers to recycle their old computers, batteries, TVs and more, during their annual E-Waste Recycling event.
As a bonus, the LES Ecology Center does unique things with your old stuff, too: like running a used electronics store and a prop library for TV, film, and theater productions. Your old PC could very well end up in a movie or TV show down the road! Last year's collection of e-waste amounted to 7,000 pounds! Check out the below acceptable items for e-waste recycling:
Computers (any and all parts of them)
Printers/scanners
Phones
TVs
Phones
Fax machines
Keyboards
Computer mouse(s)
Cables
VCRs/DVD players
Audio/visual equipment
Cell phones
PDAs
Speakers
E-Waste Recycling Event Details
Friday May 11
10am-4pm
Outdoor drop off will be setup at southwest corner of West 14th St and 8th Ave
FREE
For more information, please visit: https://www.meatpacking-district.com/stories/e-waste-recycling-may-11/.