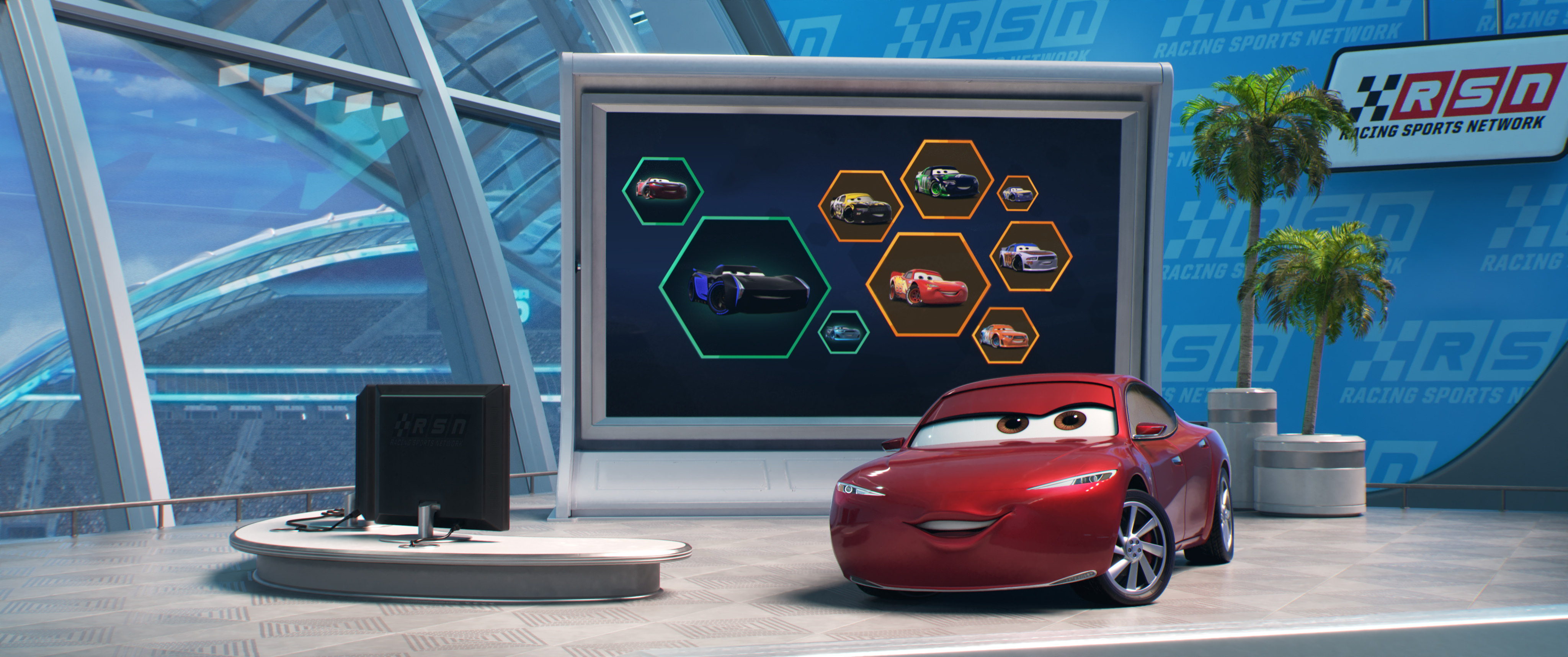 Have a Cars fan at home? Then they're likely pretty psyched about the latest movie, Cars 3! To kick-off this exciting kids' movie, Disney/Pixar is hosting Road to the Races, a nationwide tour inviting fans of #95 to gear up for the upcoming big-screen release. Through this cars event, fans will take part in a host of activities including checking out the
life-size, character look-alikes that they can take pictures with.
Additional Cars' Event Activities:
Alamo Rent A CarSM is hosting a street art booth and will bring "Cars 3" to life with a giant coloring mural featuring Lightning McQueen and friends, along with a color pencil pack souvenir. Owned and operated by Enterprise Holdings, Alamo Rent A Car offers low rental rates and a hassle-free customer experience at the most popular travel destinations around the world.
Coppertone® is creating a racer pit crew that encourages visitors to take part in a tire-changing activity and photo-sharing opportunity. A leader in the sun care industry, Coppertone is made by Bayer HealthCare, LLC.
Crest® and Oral-B® celebrate the Road to the Races tour, providing fans with an opportunity to create a digital postcard with Lightning McQueen and get "Cars"-themed oral care products. Crest and Oral-B are the first step to enjoying a lifetime of healthy smiles.
Dole will invites visitors to fuel up and recharge their batteries, sample high-octane fruit and vegetable smoothies, collect "Cars 3"-inspired recipes and discover how Dole and Disney are working together to make healthy living fun and easy for families. To see more of Dole's exciting promotions around summer family fun, visit www.dole.com/Cars3.
Mattel presents an interactive play area, which sends Lightning McQueen and other racers down the gravity drop and launches them into action in new play sets that feature locations from the movie. Also on display will be a collection of die cast racers from past and present. Mattel is the leading global childhood development and play company.
In addition, the sports national youth program NASCAR Acceleration Nation will display the science behind NASCAR racing, and elements from the NASCAR Hall of Fame will allow attendees to get up close and personal with the history of NASCAR.
Cars Event: Road to the Races
Fri., May 5 – 2-6 p.m.
Sat., May 6 – 11 a.m.- 4 p.m.
Sun., May 7 – 11 a.m.- 4 p.m.
The Shops at Atlas Park
8000 Cooper Avenue
Glendale, NY 11385
For more information, please visit: https://movies.disney.com/cars-3-tour
Not in the NY-area? That's cool. Road to the Races will be visting Miami, Dallas, Chicago, Boston, New York, Philadelphia, Denver and Los Angeles, among others—the full list is available at CARS3tour.com. The "Road to the Races" nationwide tour wraps up in California with a visit to NASCAR at the Sonoma Raceway June 24-25, 2017, and the life-size character cars will also roll onto the red carpet for the "Cars 3" world premiere on Saturday, June 10, 2017.