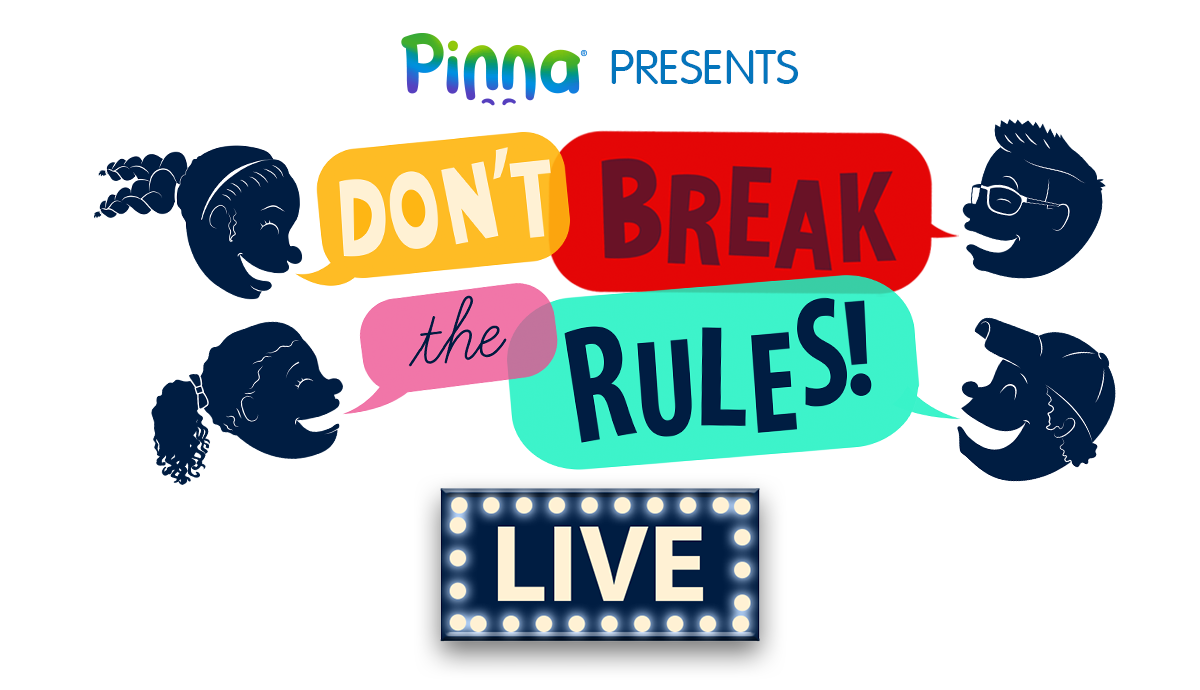 Podcasts have been making a boom in the way we learn and get new information for years now. While its an incredible source of information, there aren't that many for kids so we were thrilled when we learned about Pinna's Original comedy-improv podcast Don't Break the Rules.
The only ad-free audio streaming service developed and curated exclusively for kids 3-12. With the goal of activating kids' imaginations through immersive screen-free
entertainment, Pinna creates and produces original podcasts, stories and songs!
Additionally, Pinna sources and curates some of the best-known, award-winning kids' podcasts, music and audiobooks from around the world.
And this spring, you and your kids can see a live recording at the Magnet Theater in New York City! Hosted by Carly Ciarrocchi (host from Sunny Side Up, Snug's House and
The Big Fun Crafty Show), the improv event features professional voice-actors kids would
recognize from some of their favorite cartoons.
Kids will take part in creating the show as voice-actors bring to life characters based on audience suggestions. They will also get to play along and cheer on the competition as the characters compete to win in crazy games!