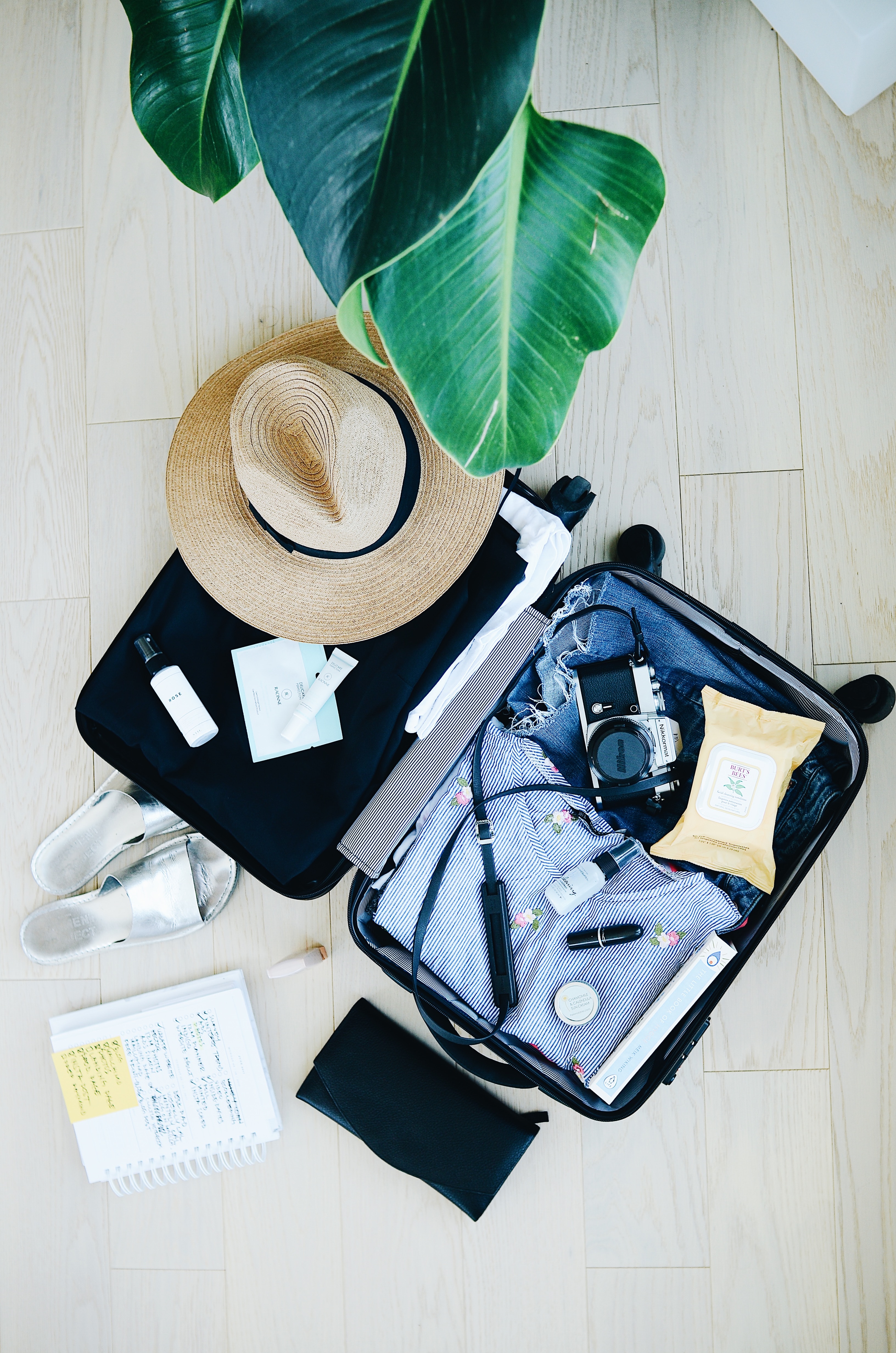 Sponsored Post
You've been planning for months for that big trip and as take-off approaches, your to-do list is growing. One of the biggest tasks is likely preparing your home for your time away. Whether you will have a housesitter, leave your home empty, or rent it out, there are some steps to take to get it ready— many of them that you may already be familiar with if you've ever worked on the steps to staging your home. Be sure to start early so there won't be any surprises as you get ready for adventure. 
Getting Your Home Organized for a Big Trip
1. Front and center
Particularly if your home will be unoccupied during much of your time away, you'll want the front of your home looking its best — you don't want to alert people that you are away with an unkempt yard. Trim bushes, mow the lawn and address anything else that might look suspect. 
2. Clean and declutter
If someone else will be living in your home, then decluttering and cleaning is especially key. Even if your home will be empty, you'll appreciate returning to a house that is neat and tidy. You can start with decluttering, by throwing away unwanted newspapers, or other piles that might have gathered over the months, or years. If you want to go the extra mile, you can even purge unwanted items, perhaps by following the KonMari method of only keeping that which sparks joy. For deep cleaning, you can follow these DIY tips (paying attention to often-missed spots like the ceiling, blinds, and baseboards). 
3. Avoid water hazards
Nothing will ruin a post-vacation glow more than returning to a flooded home. You can avoid a water disaster by checking faucets, drains, toilets, and gutters flow issues before you take off. If you will be away during winter, you may want to check seals on windows, and the condition of your roof, to get your house storm-ready. 
4. Check for easy maintenance fixes
Like water issues, addressing home maintenance fixes can prepare your home for your time away. If you'll have guests staying in the home, you don't want to get a call or email in the middle of the night that your heating went out. Check HVAC filters and your appliances to make sure they are clean and in working order before you leave. For guests, you can also touch up paint and fix squeaky doors to take livability up a notch.
5. Get ready for the stage
The concept of staging is to make your home an inviting place for the average person. If you will be renting out your home, or hire a housesitter, then staging might be something to consider. Put away valuables, or personal photos and art, and opt for a more streamlined decorating scheme instead. This has two purposes because it will protect your favorite things from getting damaged, and also give your guests a more relaxing space. Adding light from floor lamps is another tip from the experts for DIY home staging. 
Know that you probably can't cover everything and what's important is to get your home ready in advance so you can enjoy your time away.