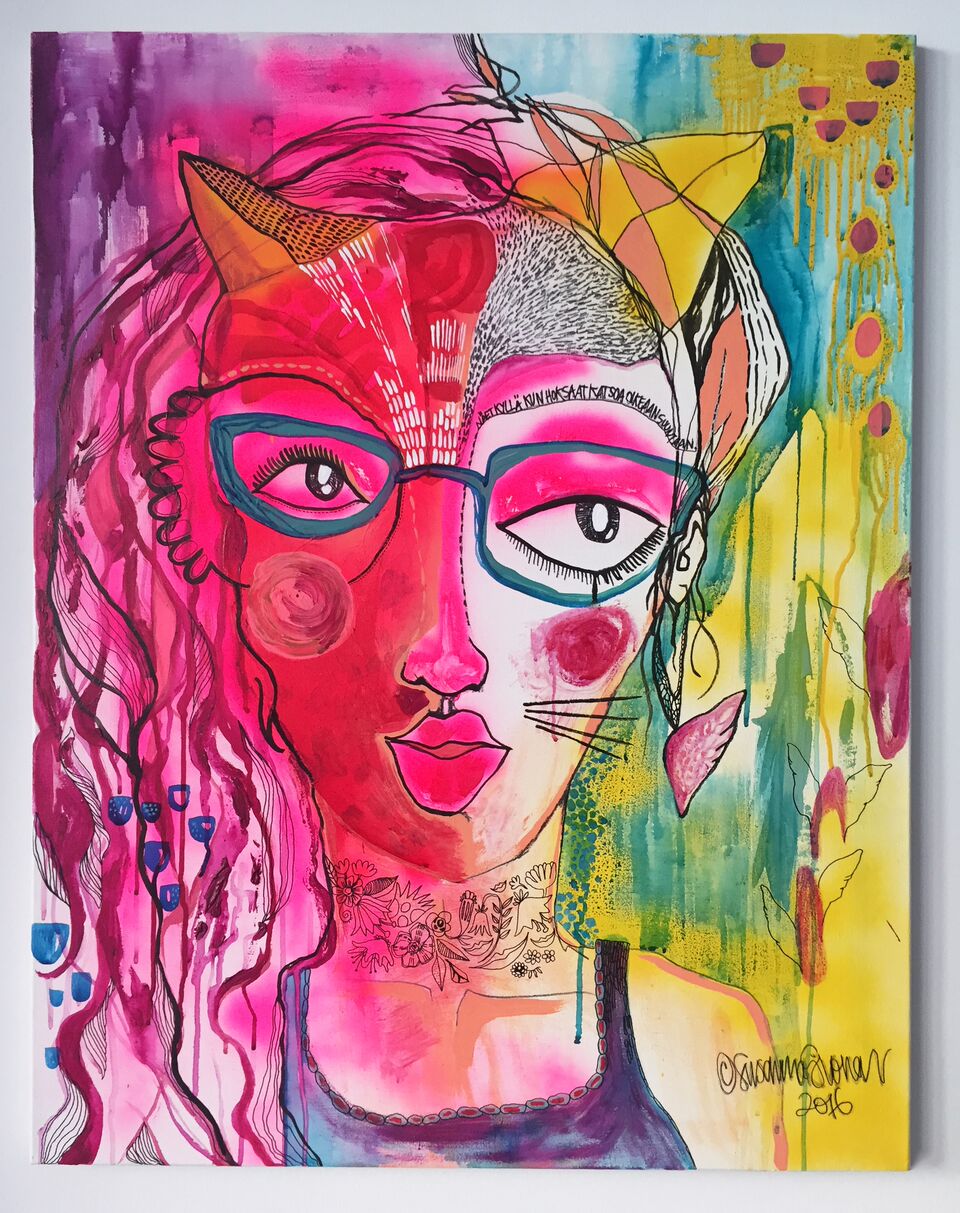 Exciting event news coming to NYC with the House of Finland, a pop-up that celebrates the best in Finnish fashion, design, music and technology. Organized by The Finnish American Chamber of Commerce and Finnish Tech, Design and Art (FTDA), a non-profit organization that promotes Finnish creativity in the US, the House of Finland will showcase groundbreaking talent and creatives from the country during this four-day series of events at various locations throughout New York City.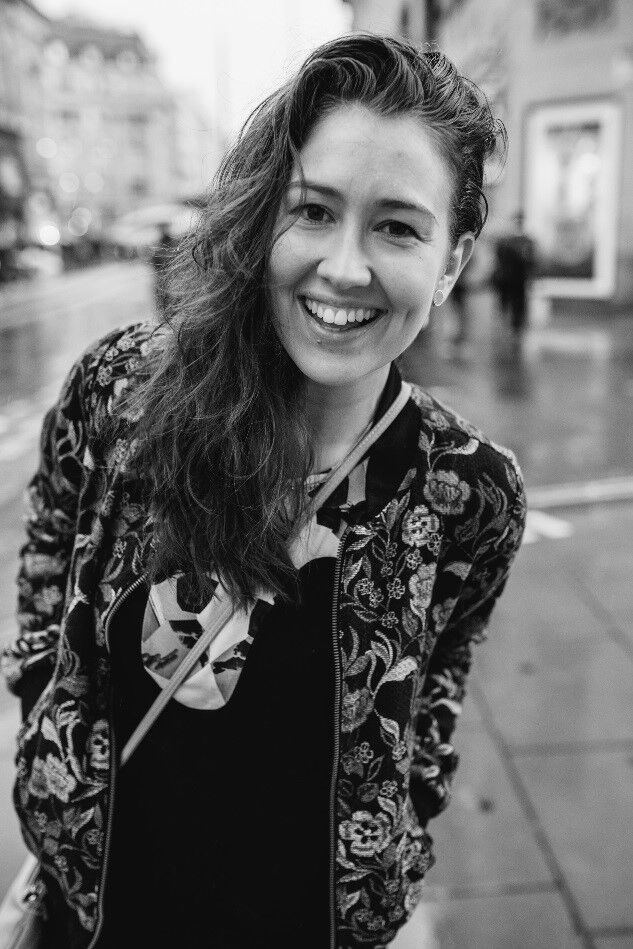 The event kicks off on September 9th with a cocktail party that's also the official kick-off for Finland's 100th birthday. House of Finland officially opens on September 11th at 8pm with GEA's Butterflies release gig. The music will be visualized by Kira Leskinen, who plays with abstraction of shapes using bold colors. Attendees will see a live painting by Susanna Sivonen and an exciting preview of upcoming Finnish Fashion brands and designers, such as the beauty brand Lumene, among others.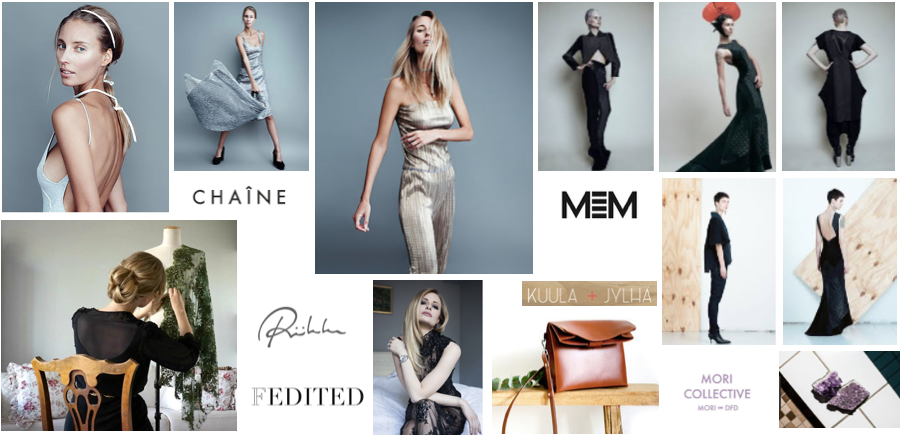 Additional event highlights include: tech talks, a look at Finnish fashion, including a fashion show with brands like CHAÎNE, Riikka Ikäheimo Couture and sustainable brands represented by Weecos.com such, as Uhana Design, Papu, MEM, Nouki, Jatuli, Mine Güngör, Kuula + Jylhä, Mori Collective and Shy Vibes Club, exhibition of Finnish art and more.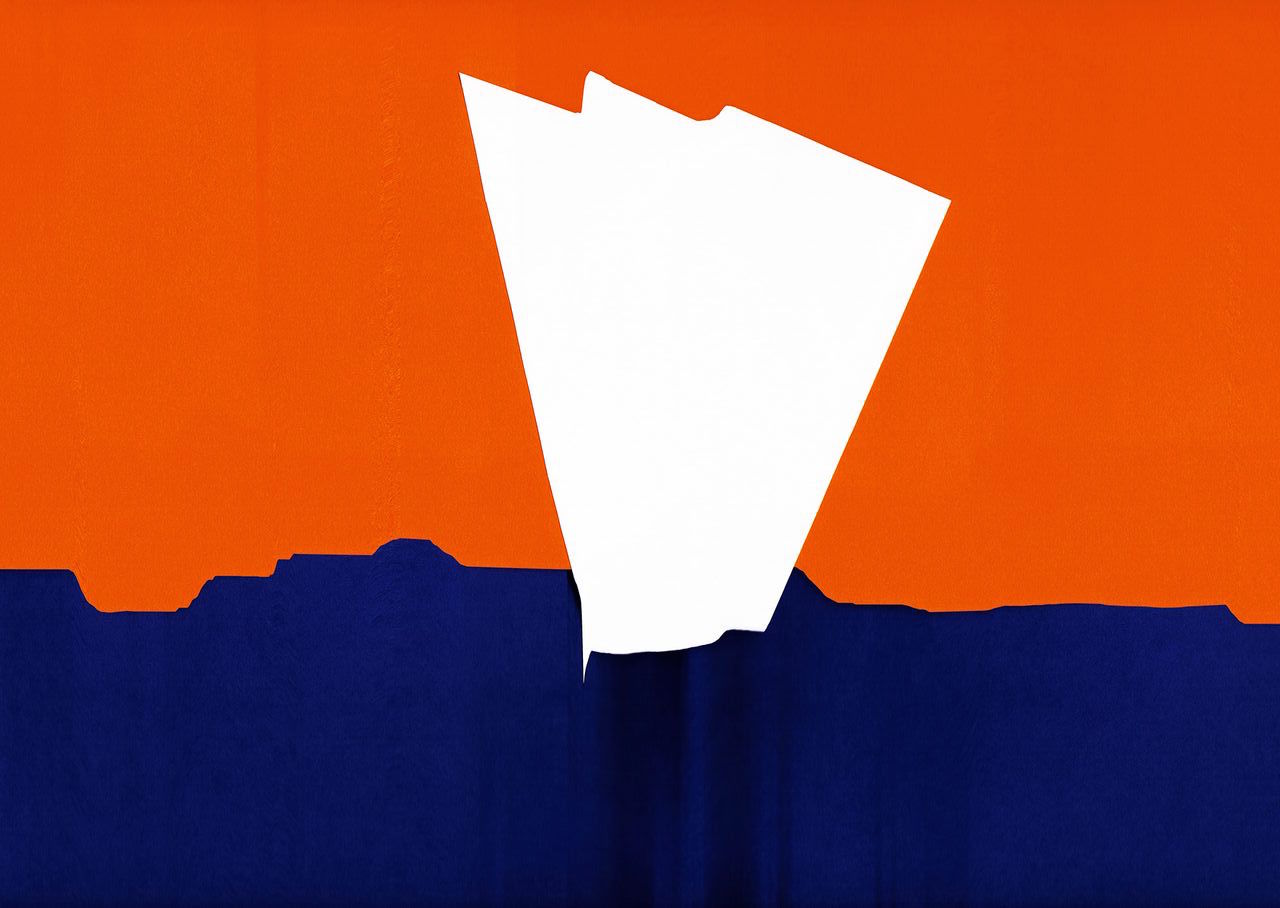 For some additional insight, we chatted with the organizers of the House of Finland to learn more about what to expect. Check it out (below), plus more info on how to score your tickets.
Weekend Jaunts: Tell us about House of Finland. What can we expect to find?
House of Finland: Because it is Finland's 100 year anniversary, House of Finland will included a larger variety of content than ever before. We have three exhibiting artists whose works are also available for purchase: Oases from HEL, a multimedia artist, will showcase an installation that literally brings Finland's capital, Helsinki, live to New York. In addition, we have the global premiere of GEA's highly anticipated Butterflies album.
We will have an exclusive fashion show, which will include up and coming, niche fashion brands that will debut in Manhattan for the first time, such as MEM by Paula Malleus. MEM is a Finnish, modern and avantgarde clothing brand that uses recycled materials in their collection. Materials are made entirely from post consumer waste such as old jeans, t-shirts and leather jackets.
Our technology seminar includes groundbreaking innovations in data monetization and gamifation. For the first time we are also focusing on children. Reaktor will curate a coding tutorial for kids. A fashion breakfast focusing on children's outdoor wear will be presented by ReimaGO, featuring the brand's unique technology. ReimaGO combines an activity sensor, a free mobile app and kid's movement.
In addition to our rich content, House of Finland in known for its fun, laid back atmosphere where people interact with the artists and designers and make new friends – it's no secret that Finns throw the best parties.
Weekend Jaunts: How did the idea come about?
House of Finland: We have always been interested in mixing different disciplines, such as art and technology, in order to create dialogue between them and to mix interesting people that wouldn't normally collaborate. This year we also focused on Finnish strengths, since its Finland's 100 years anniversary. Finland is famous for its education, high tech and iconic designers. In the technology side we wanted to bring companies such as AvaDive who combine our two strengths: successful education and learning methods and game technologies. Also musicians like GEA are of interest for us, since she combines live visual art to her performances. It is not just about one form of art, but many. Oases from HEL has a very fresh and modern approach to art, they are also multidisciplinary – what would be better than bringing Helsinki to New York, when we celebrate Finnishness there!
Weekend Jaunts:  Tell us about some of the events associated with House of Finland.
House of Finland: We kick off the festivities by producing the art content for Finland's 100 year birthday party on Gary's Loft, September 9th. We open our exhibition on Monday, the 11th with an exclusive media preview including snapshots of all of the content. The exhibition opens for public at 8pm, with GEA's album release gig. Tuesday is for Technology. Three tech startups pitch their innovations to key tech influencers and enthusiasts during the Tech Tuesday Breakfast Talk Seminar. Later that day, children take over the gallery and learn to code their first programs. Wednesday is for fashion. In the morning Reima and Visit Finland will host a media breakfast focusing on children's outdoor fashion and activities. In the evening, we become one with the New York Fashion Week's themes, and open a catwalk for models showcasing the most interesting up and coming Finnish fashion brands. The exhibition closes on Thursday 14th, with an art auction, where we hope to sell all the beautiful works from our visual artists.
For a full list of events, please visit: https://www.finland100nyc.com. The House of Finland's four day-long exhibit takes places at 287 Gallery on 287 10th Avenue.
To purchase tickets please visit: https://www.eventbrite.com/e/the-house-of-finland-thof-exhibition-exclusive-press-preview-tickets-36981980098