I can't believe that it's fall already! We are stumbling through our new routines and it definitely hasn't been as easy as I would have liked it to be. But with three kids it's hardly ever smooth sailing. One aspect of our day that I'm trying to get back into is our nighttime routine. While we did still have our nighttime routine over the summer, it was definitely pretty loose with later bedtimes and daily desserts. Hooray for summer!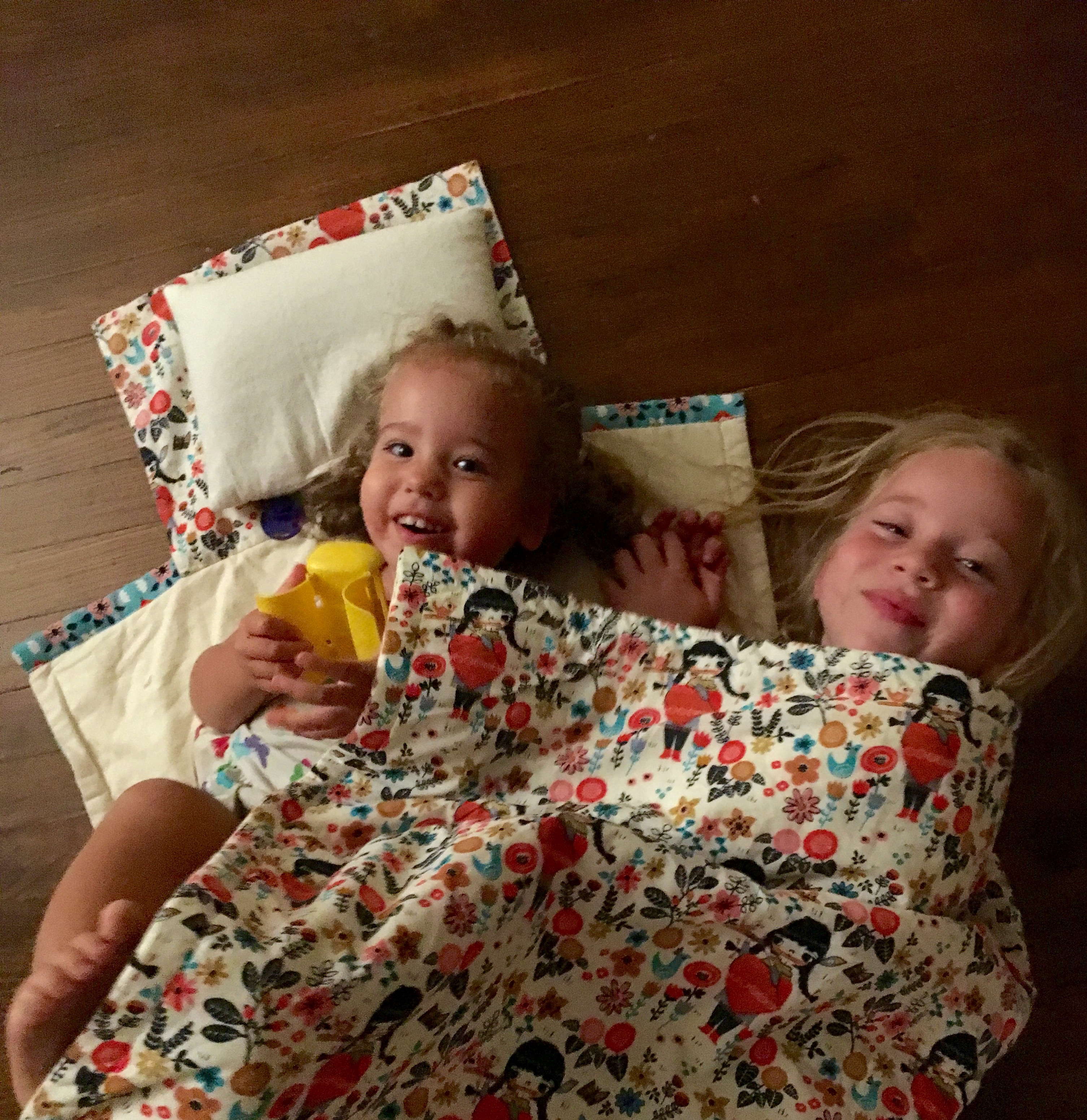 To get back into the swing of things, we've been reading earlier where I usually read to my toddler and 5-year-old.  After I put my toddler to bed, I have a little more reading (and now writing!) time with my 5-year-old before she fights the very good bedtime battle. During our reading time, the girls have been loving getting cozy in the All-In-One Organic Sleeper from Enchanted Slumber.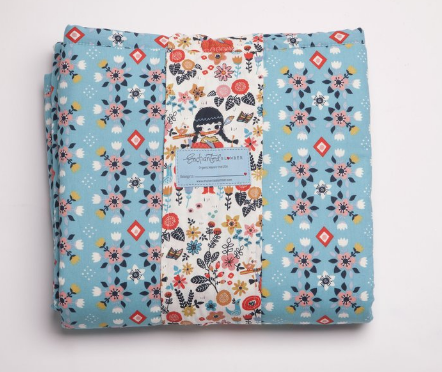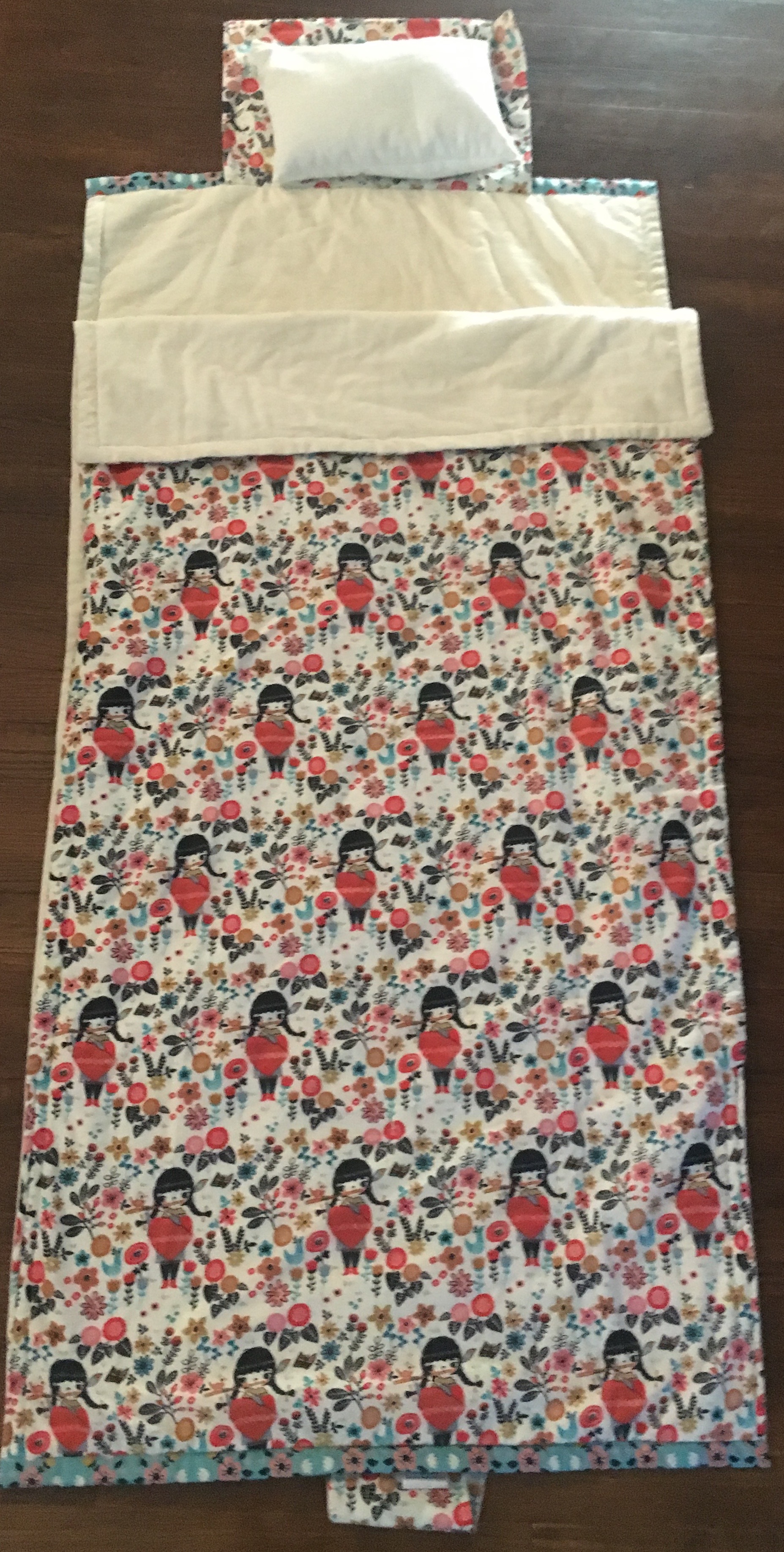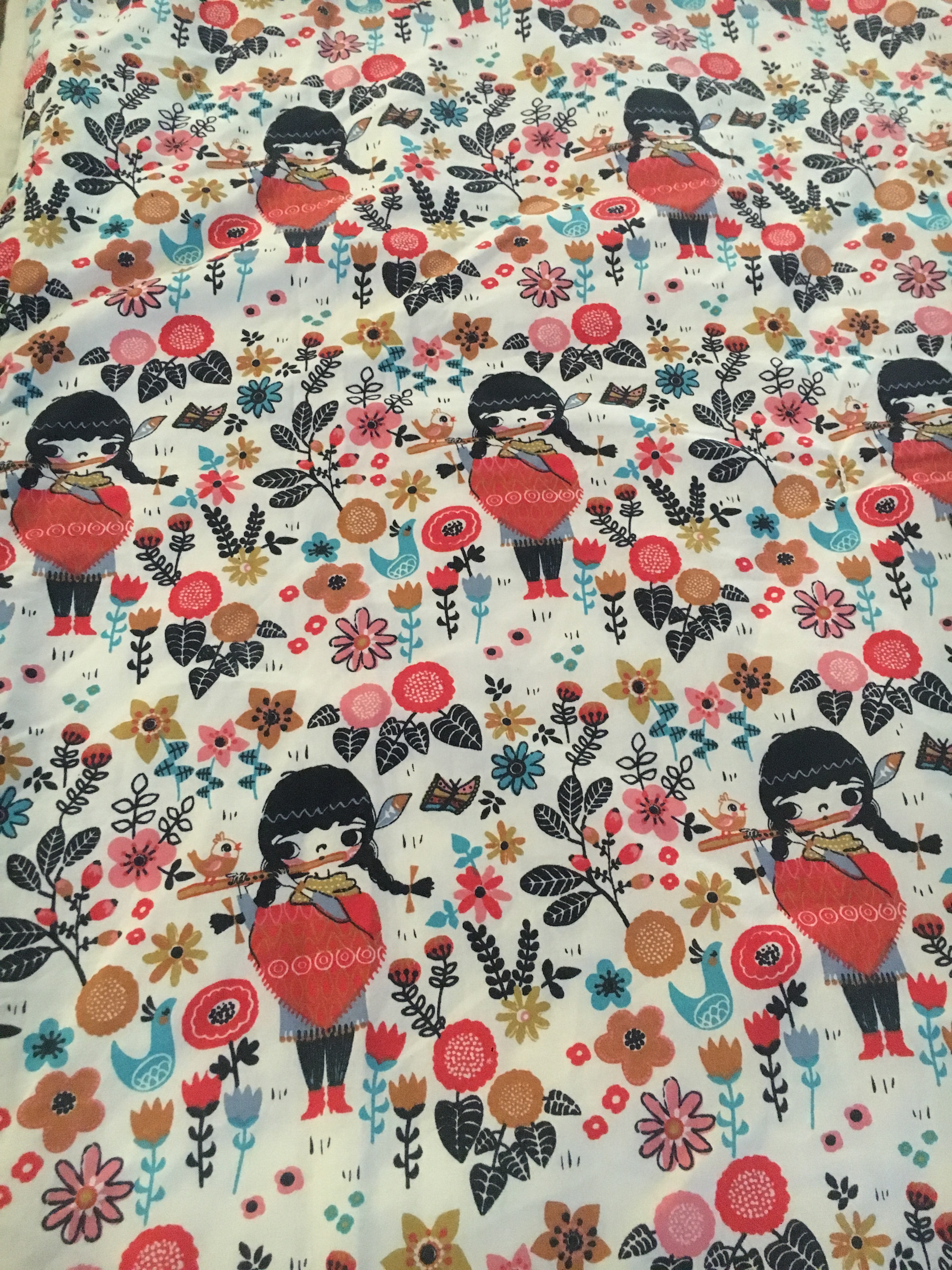 Created by designer Anna Spanton who was inspired to create the sleeper after watching as parents struggled with all of those naptime essentials. The struggle is real! She then created an ingenious cozy sleeping bundle that could easily fold as well as one that kids would love.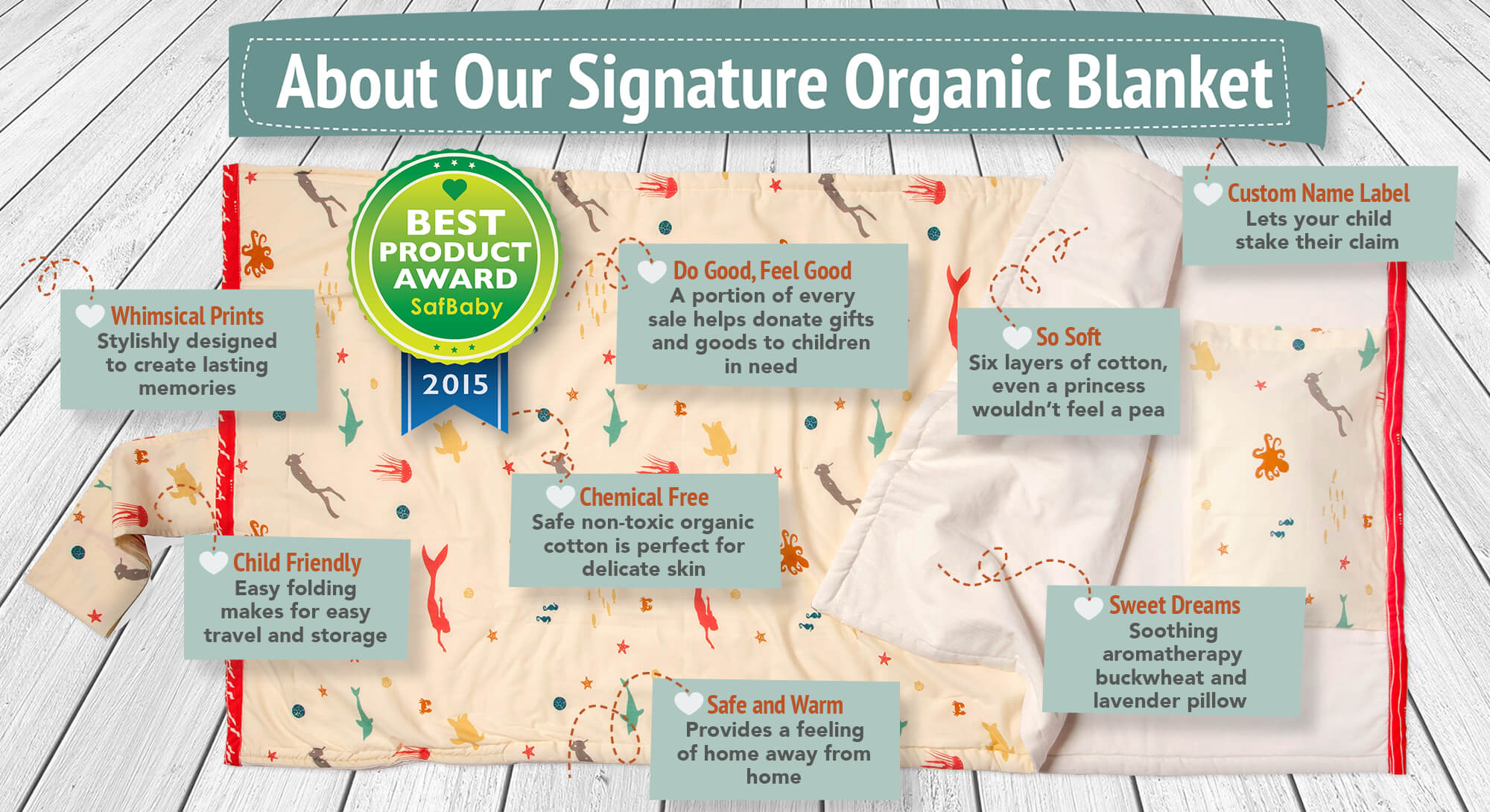 Handcrafted by artisans in Southern California and made from 100% organic cotton, this portable sleeper is a safe and non-toxic option to foam mats, which may contain flame retardant chemicals. As an organic sleeper, the Enchanted Slumber sleeper is meant to be passed down, and thanks to the inclusion of GOTS Certified Organic Cotton fibers, they can be.
In addition to the safety factor, the sleepers feature the most gorgeous and whimsical designs! We have been loving the heart on my sleeve sleeper complete with a blue background and flowers on one side and then a white background with flowers and a girl on the other, but the line also includes tons of other patters such as teepee and arrow,  a is for alphabet and much more. They also offer really cute organic bibs, organic lunch bags and organic blanket sets that would make for an excellent baby gift.
Another cool element of the sleeper is its 3-in-one appeal. Featuring a removable pillow, a quilt pad and a blanket cover, you can literally have everything you need for your child for naptime or a sleepover in one bundle.
With beautiful craftsmanship and an incredible attention to detail, the slumber also makes for a snug and cozy little reading nook for the girls. My 5-year-old also loves to sleep with it now and I love that it includes a lavender scented buckwheat pillow to encourage calmness.
A charming new product for kids, the Enchanted Slumber has been helping to get me back into the swing of our back-to-school life, complete with a soft bundle that the kids have been relaxing with and finding some comfort in.
For more information, please visit: https://enchantedslumber.com/
I was provided a sample for review but these opinions are my own.