One of the coolest things about living in Westchester is having the opportunity to explore nearby areas of New York State that was never on my radar in the past. A few weeks ago we enjoyed such an experience when took a road trip to Dutchess County to explore some of their local attractions and activities for kids. Around 1 hour from Westchester and approximately 2-3 hours from the NYC area, we discovered so many cool things to do in Dutchess County with the kids that were really fun and educational. Read on to learn more about a few of our favorites in Dutchess County.

1. The Gravity Vault
First up was a visit to The Gravity Vault in Poughkeepsie. Open everyday, this facility features 13,000-square-feet of rock climbing fun. As newbies to this experience, we worked with an instructor who gave myself and the kids an extensive climbing lesson, discussing the space and how to use our body to get up the various walls.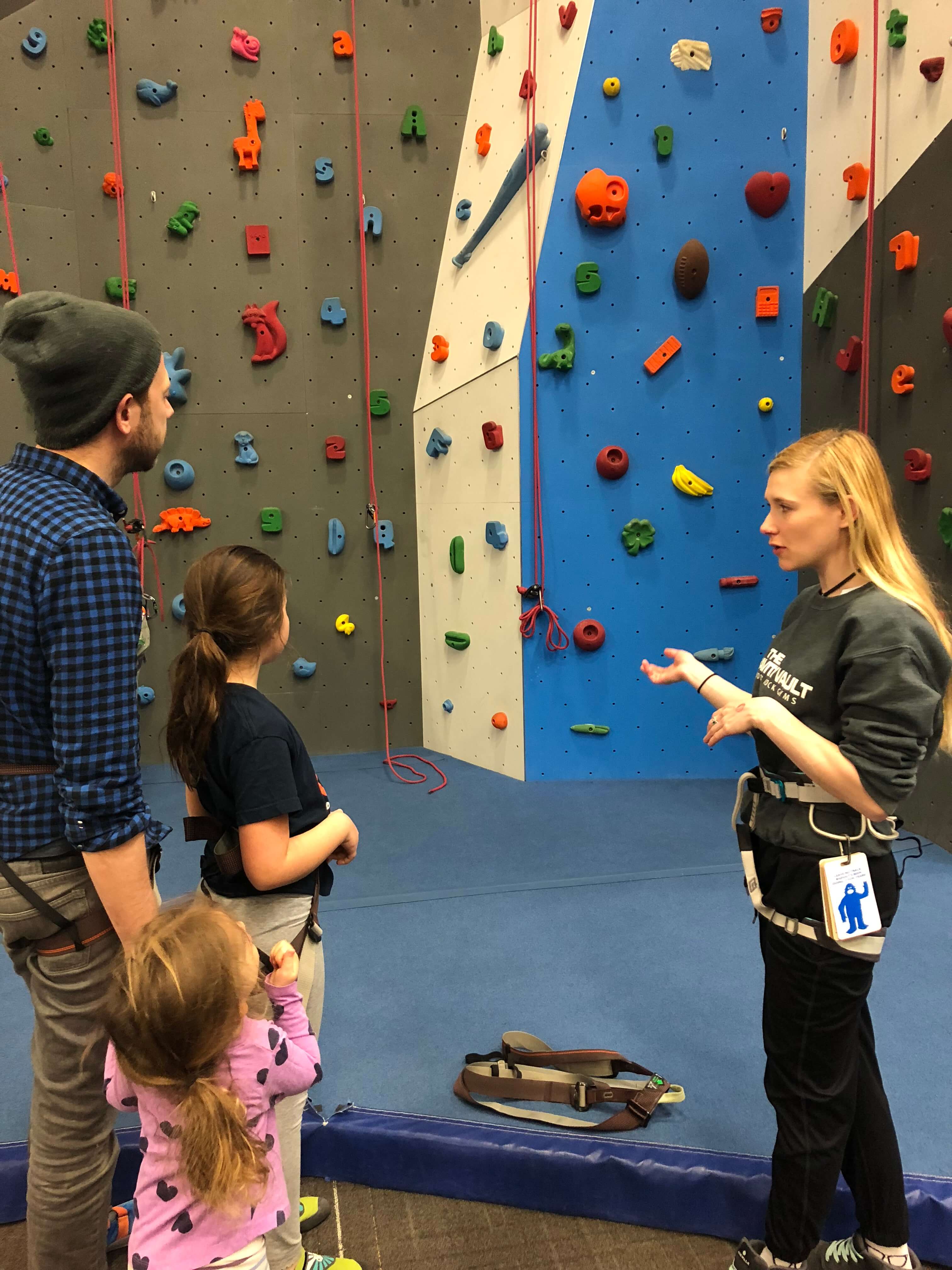 She started out by explaining the harness and how she would be holding us (via ropes) on the ground. We then went to a beginner wall where she talked how the positioning of our feet and hands as we went through our climb.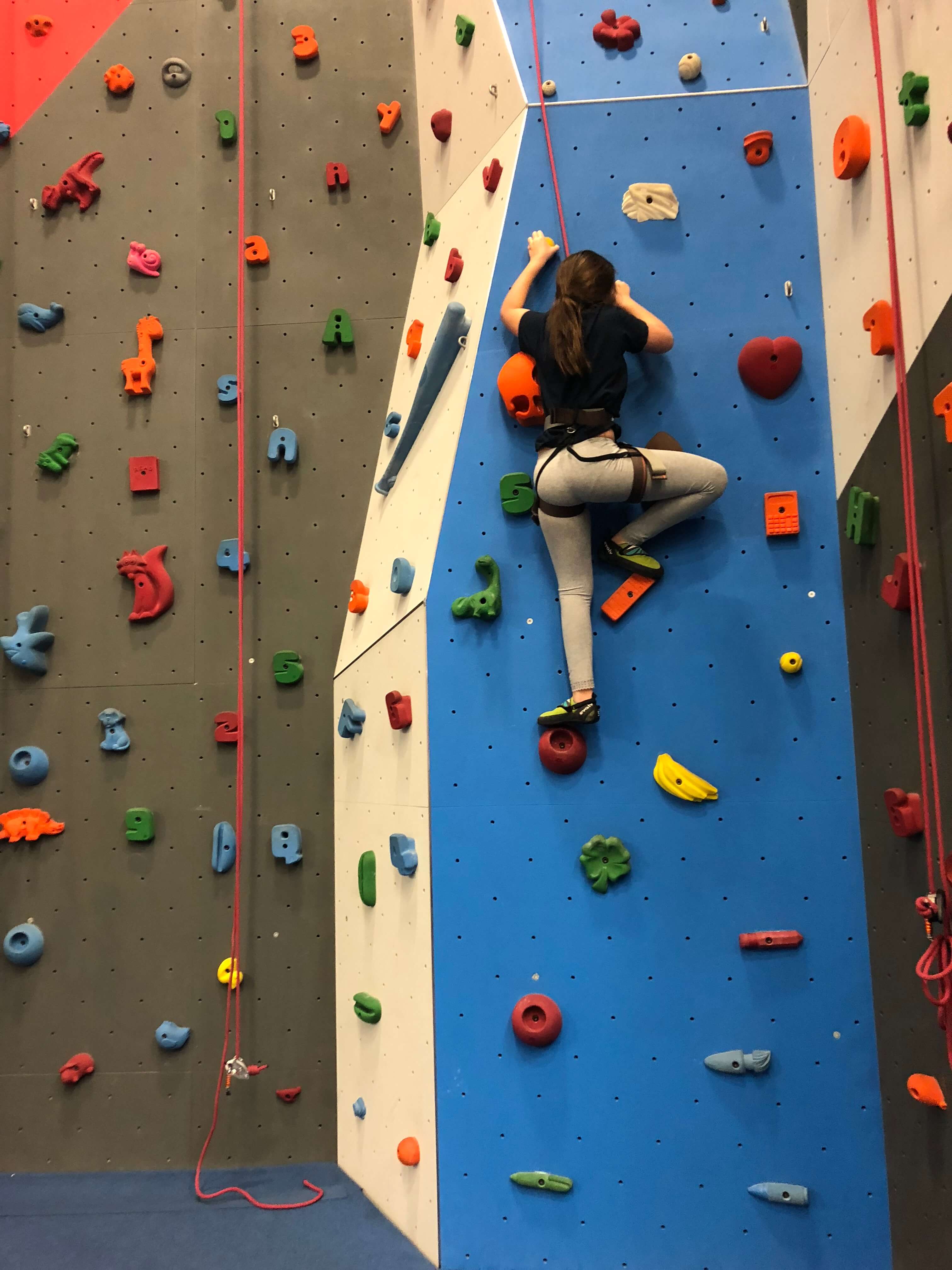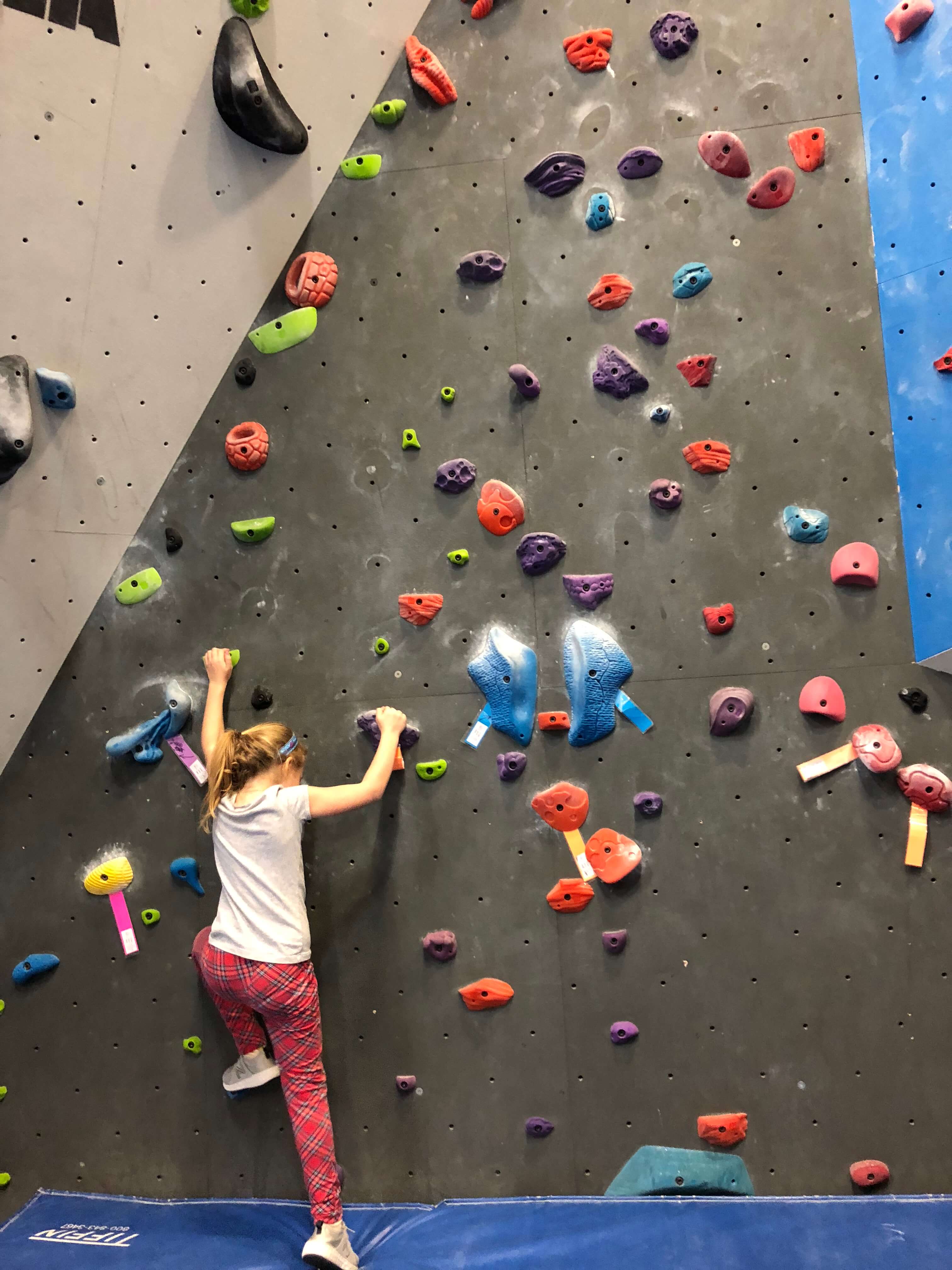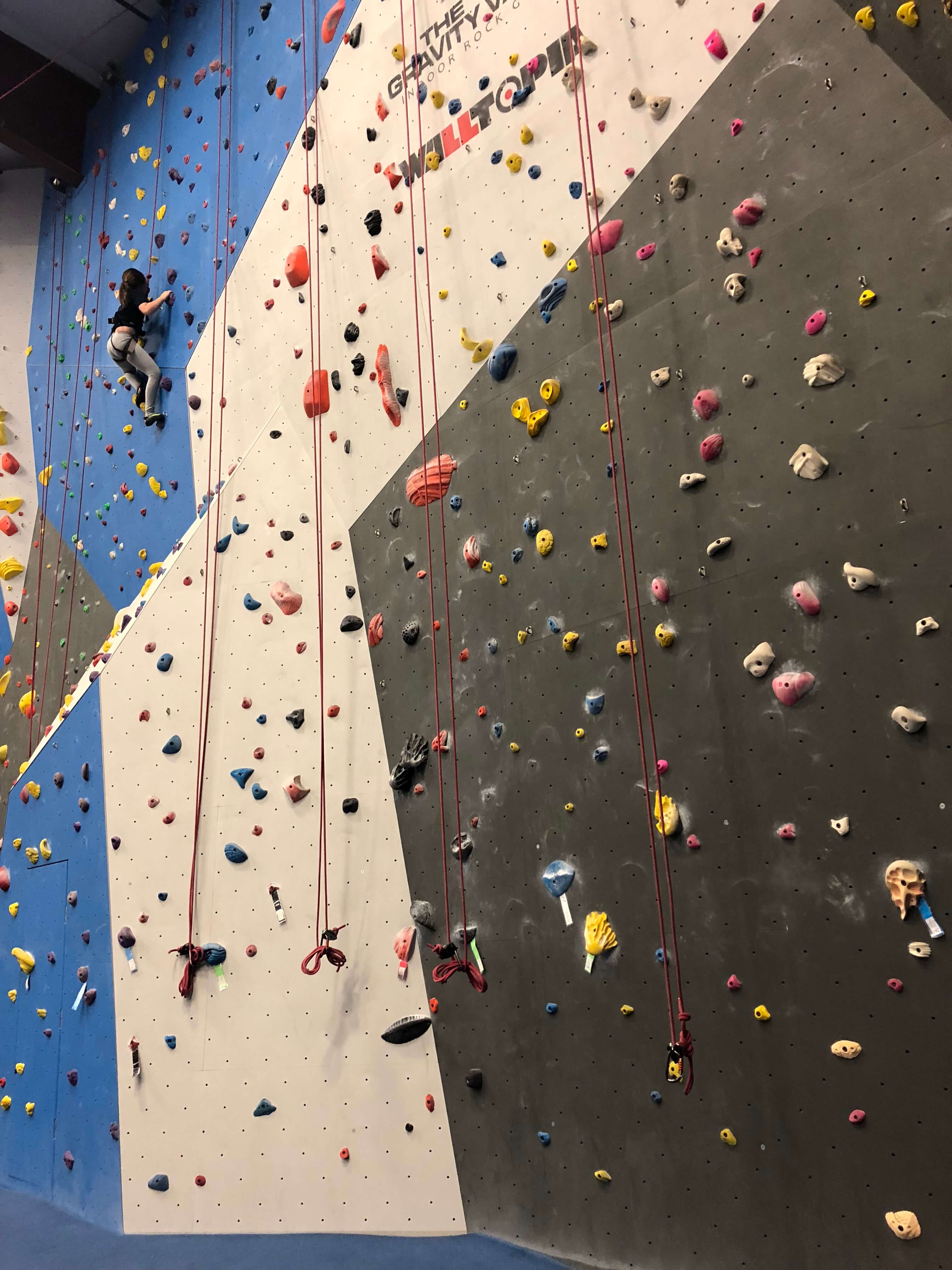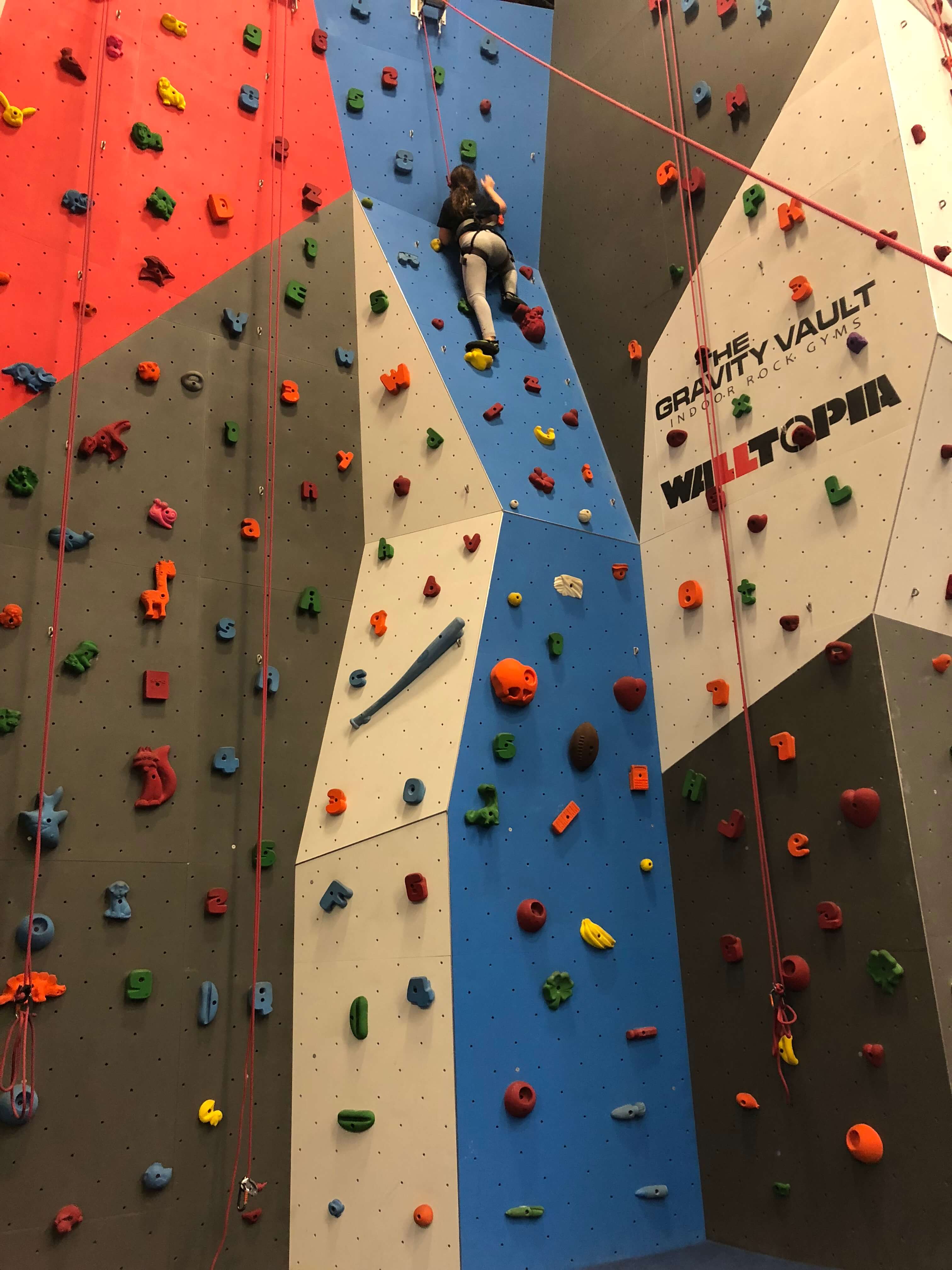 My 10-year-old went first as she climbed up the wall with ease and then slid down. I went next as I pushed my body up the wall, feeling the challenge of finding my footing and using my body to get to the top. It wasn't easy but it was a lot of fun!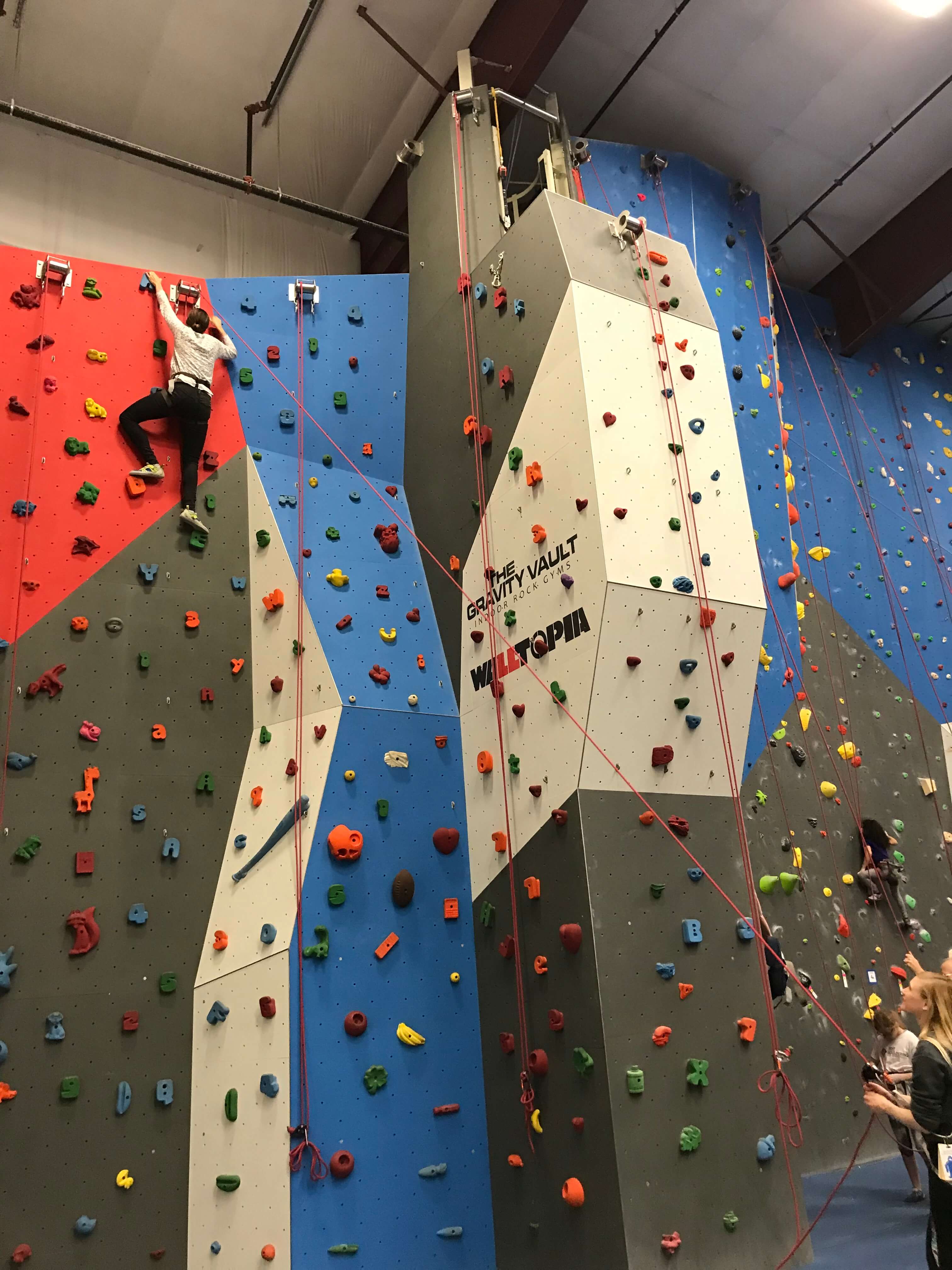 We then went to a more challenging wall where I felt challenged as the arches were smaller and spaced out wider. Throughout the climb, our instructor was motivating and pushing us as we went through some pretty challenging moments. After our lesson, we were free to explore the other bouldering areas, which included spots where we could climb without the harnesses.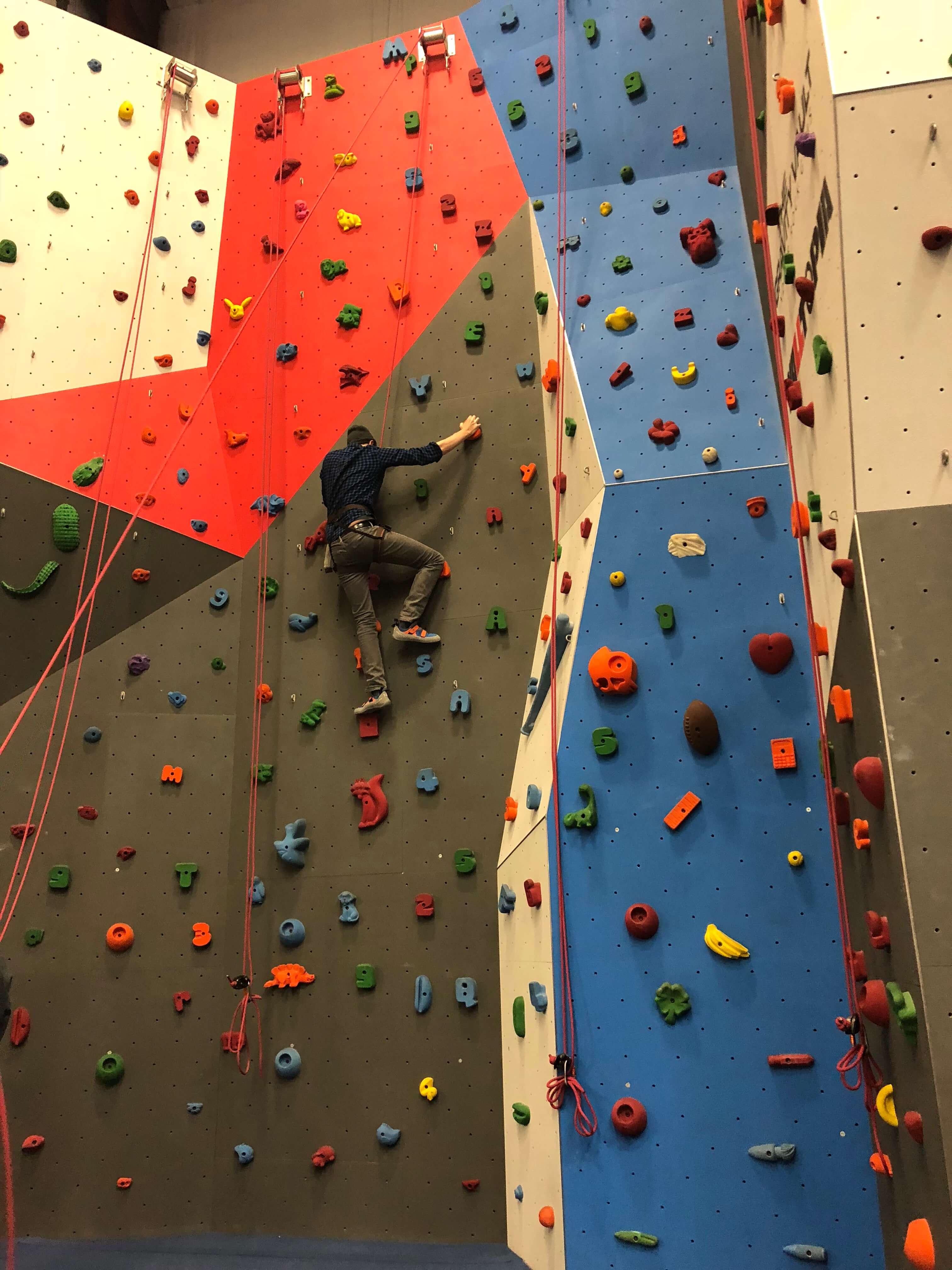 The kids loved going through the different wall experiences at Gravity Vault as we tested out our physical strength while doing something out of our norm. They also offer tons of classes for kids, walk-in sessions, introduction classes, camps, and a kids' climbing team as well as the private instruction that we took. A fun, exhilarating family experience, we can't wait to visit and climb again.
Get there: 6 Neptune Rd. Poughkeepsie, NY 12601. For additional information, please visit: https://www.gravityvault.com/locations/poughkeepsie-ny

2. Mid-Hudson Children's Museum
I've been to many children's museums over the past 10 years with repeat visits to many but none quite lived up to the experience at the Mid-Hudson Children's Museum.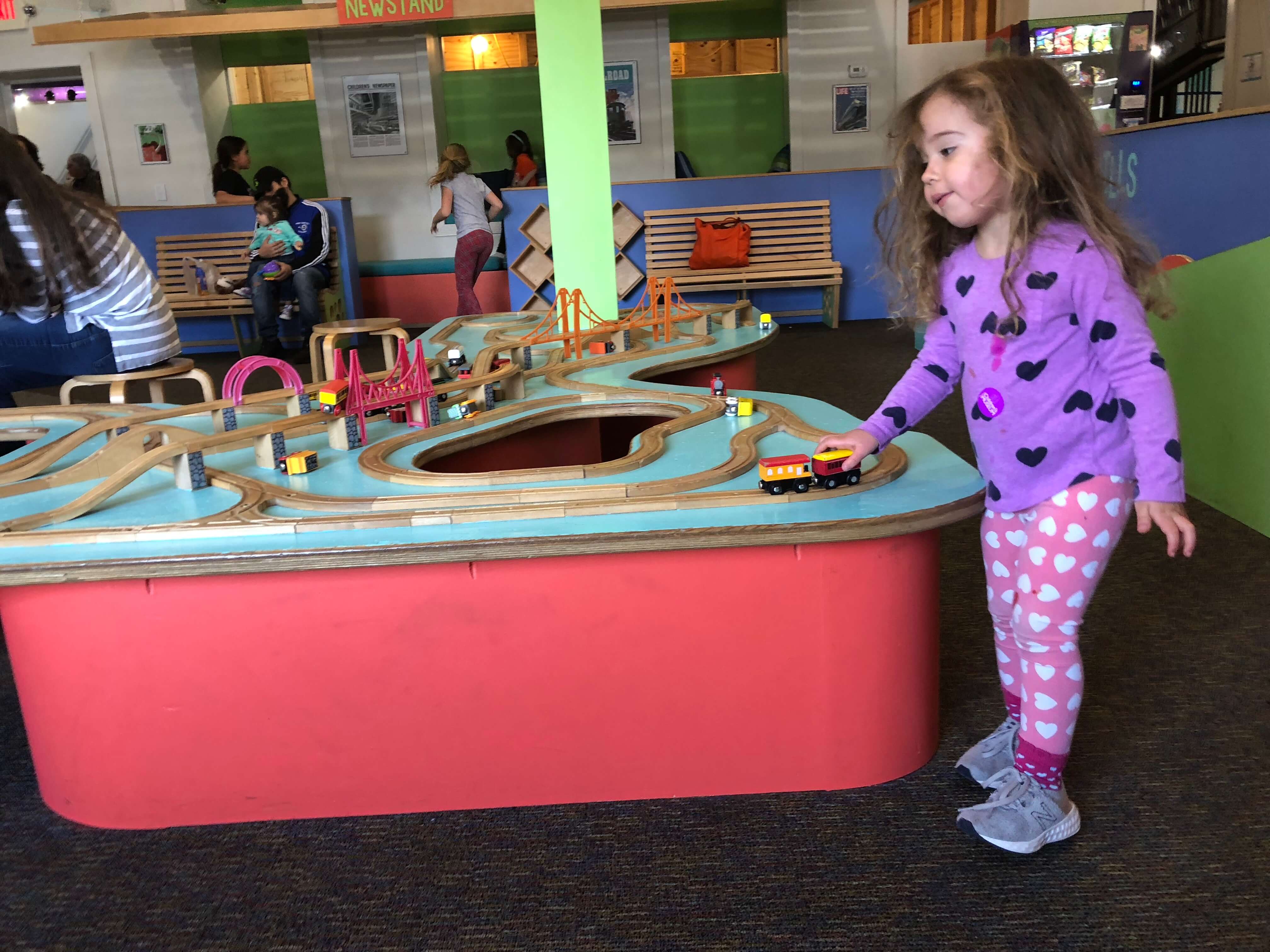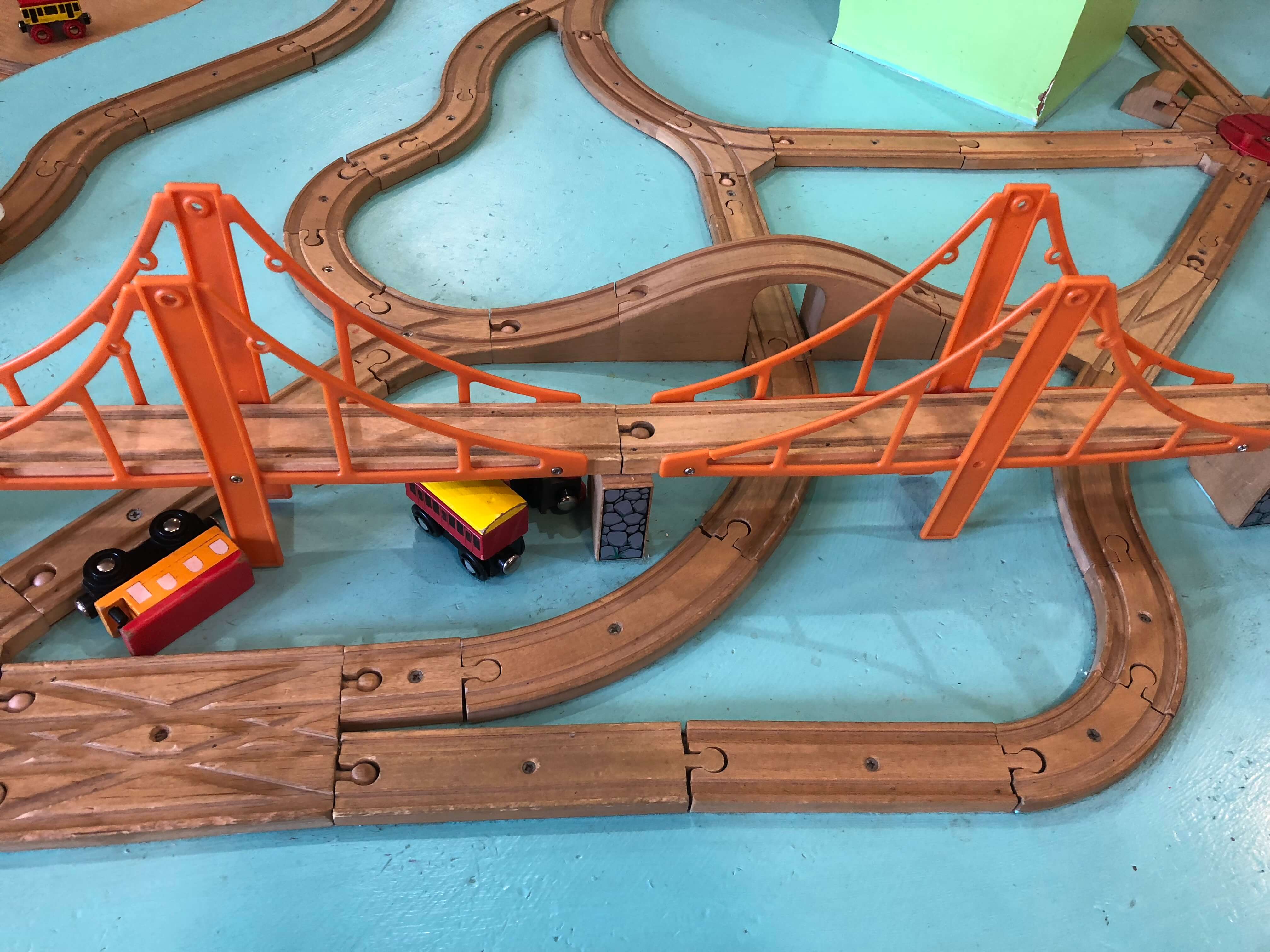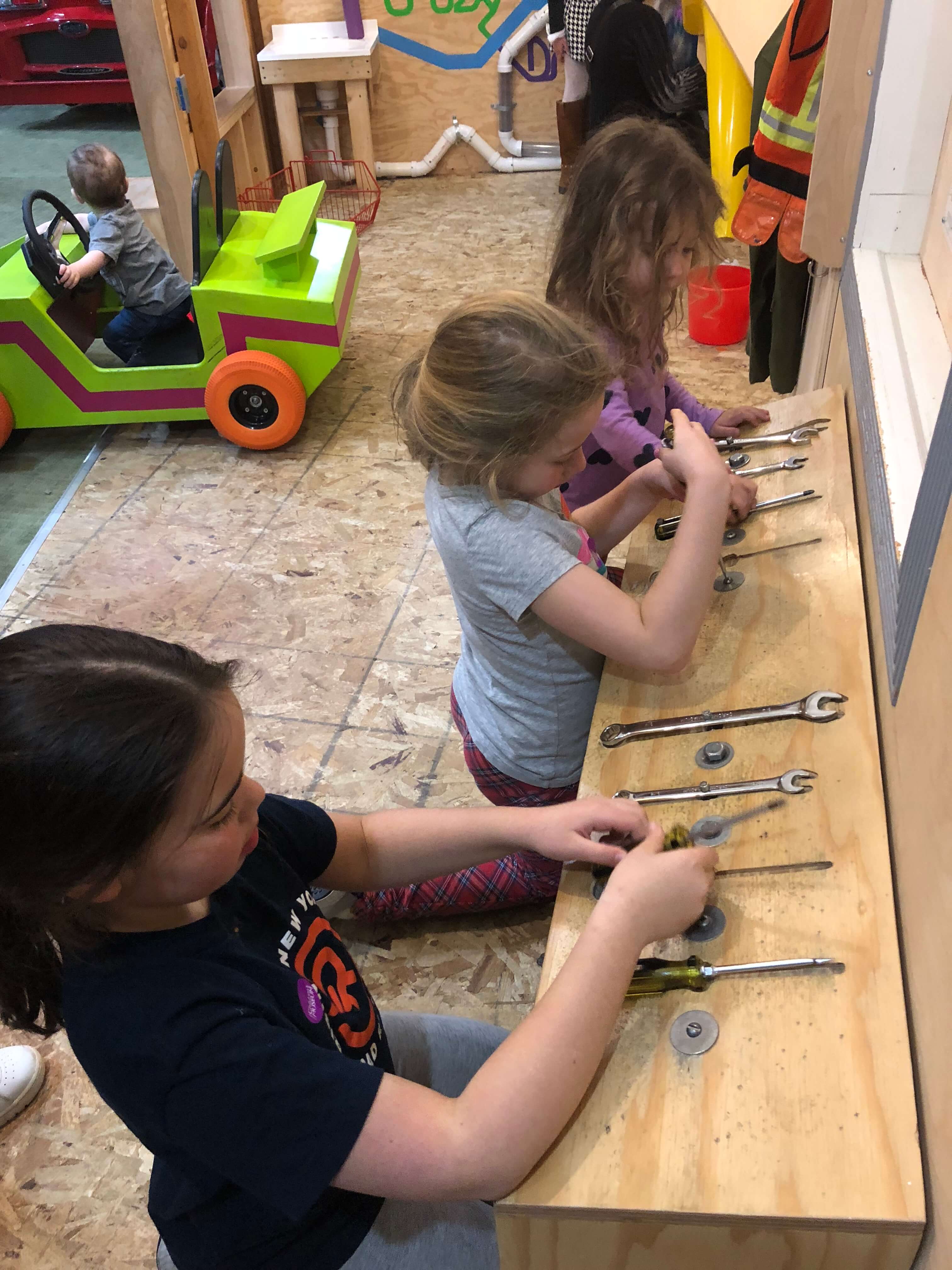 Located on the historic waterfront in Poughkeepsie, the kids (ages 10, 6 and 3) all equally had the best time as they explored the interactive and educational museum with its focus on focus on early learning, science, literacy, math, art, music and community and allow children the opportunity to develop foundational learning skills.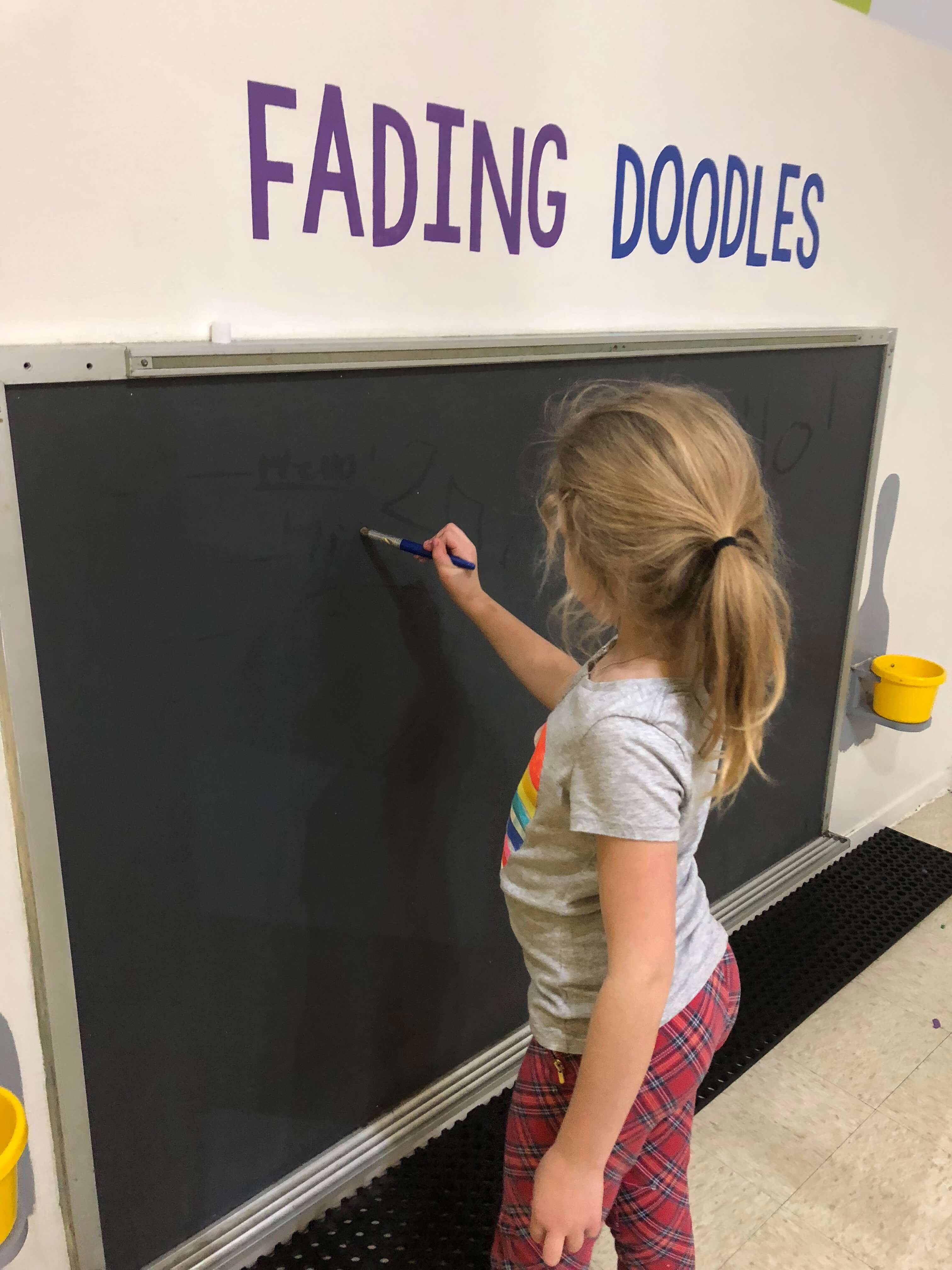 My three-year-old loved the Early Learning Junction area where she could play with trains and the RiverTown where she could pretend to be a firefighter or play in the construction zone. There's also a fun art studio where kids can enjoy daily projects and a great area on this level for babies.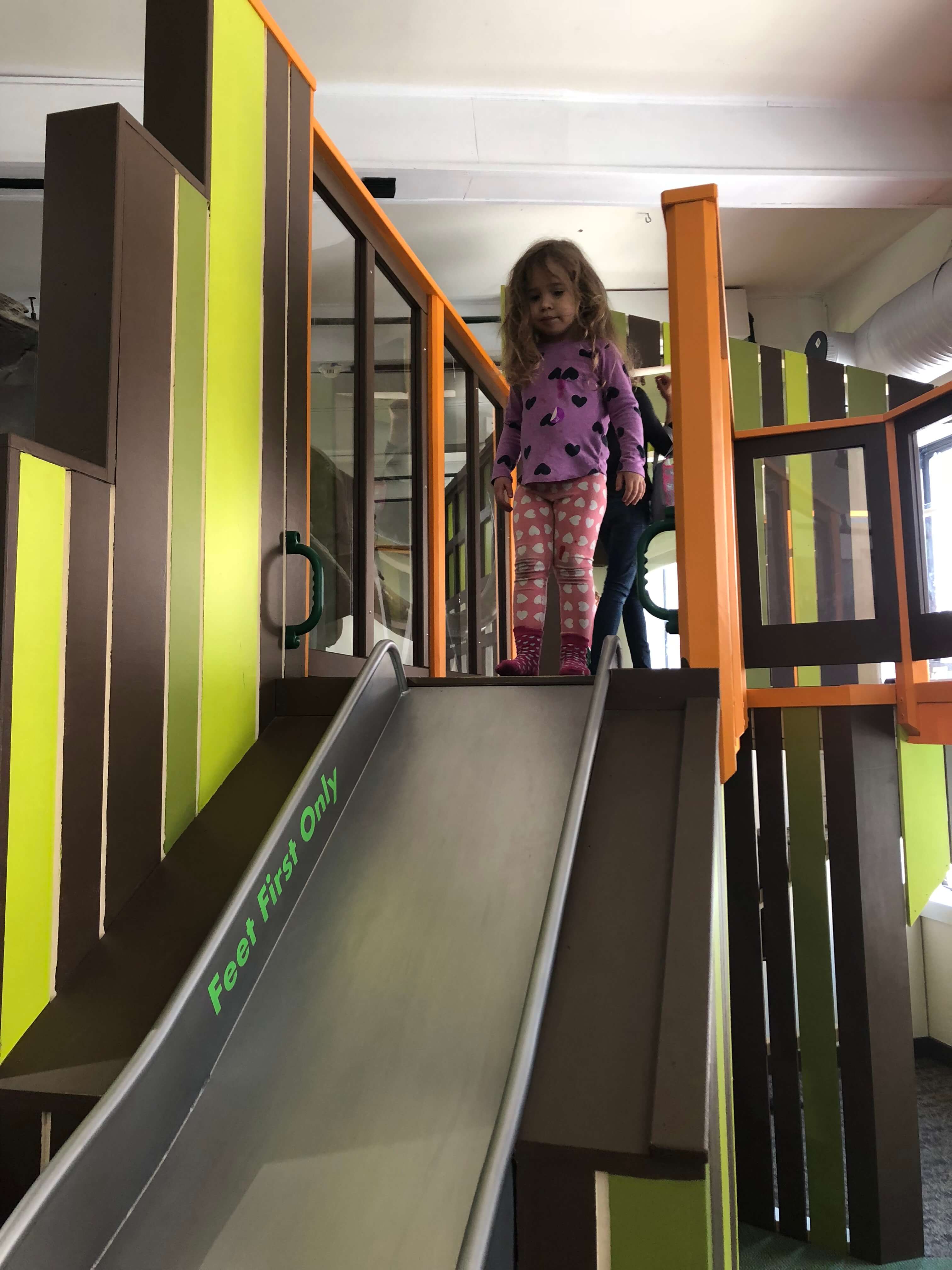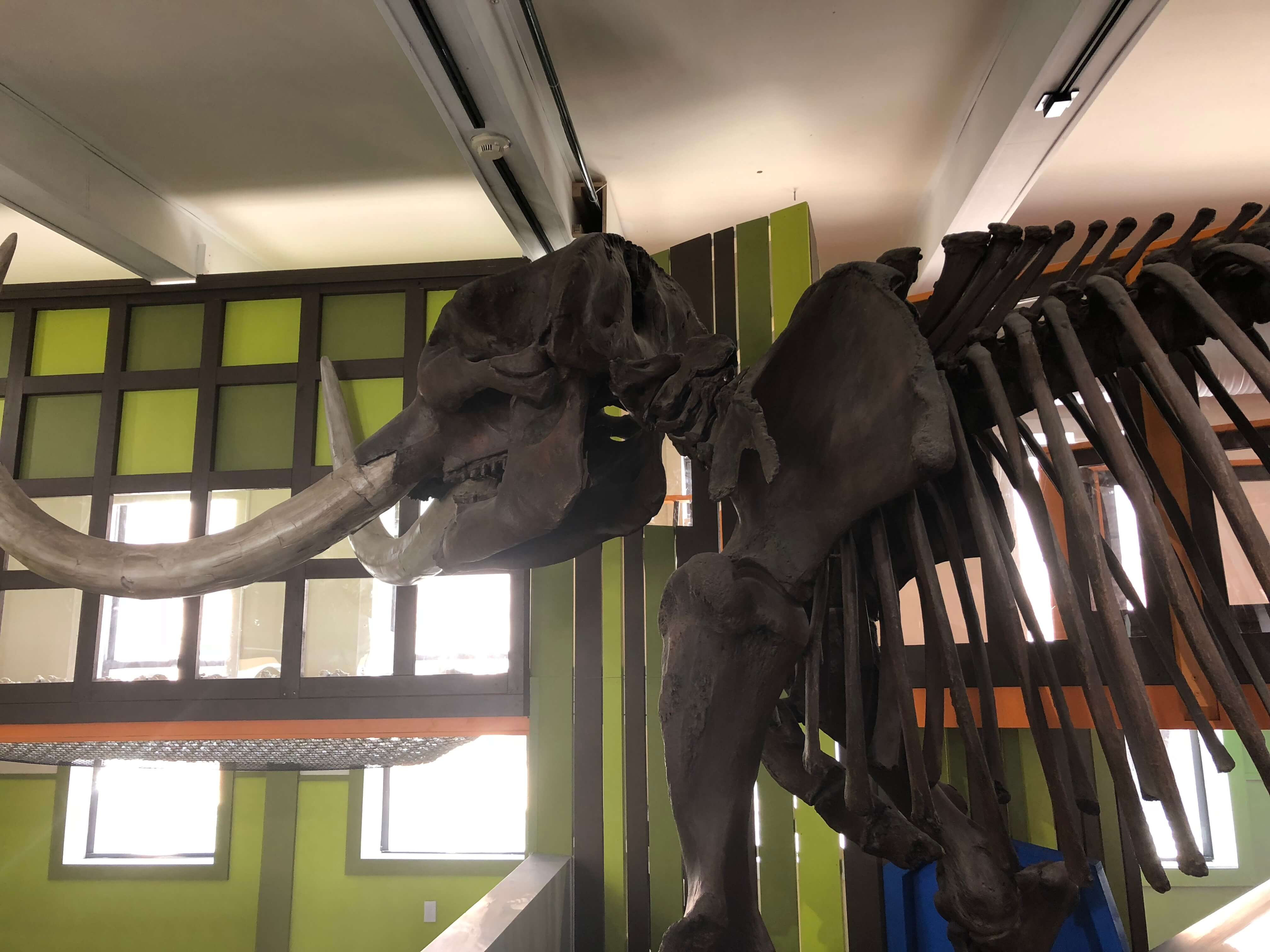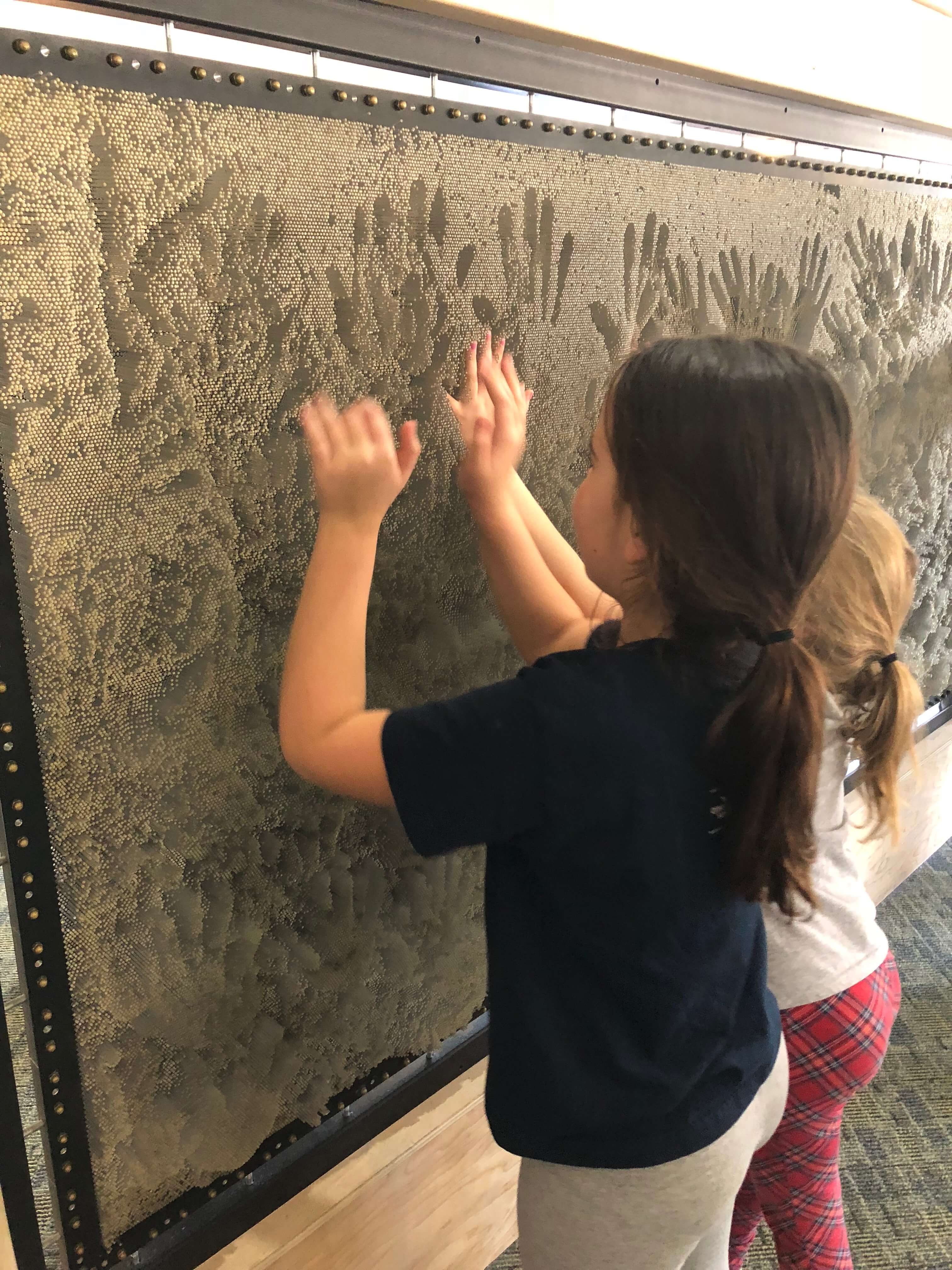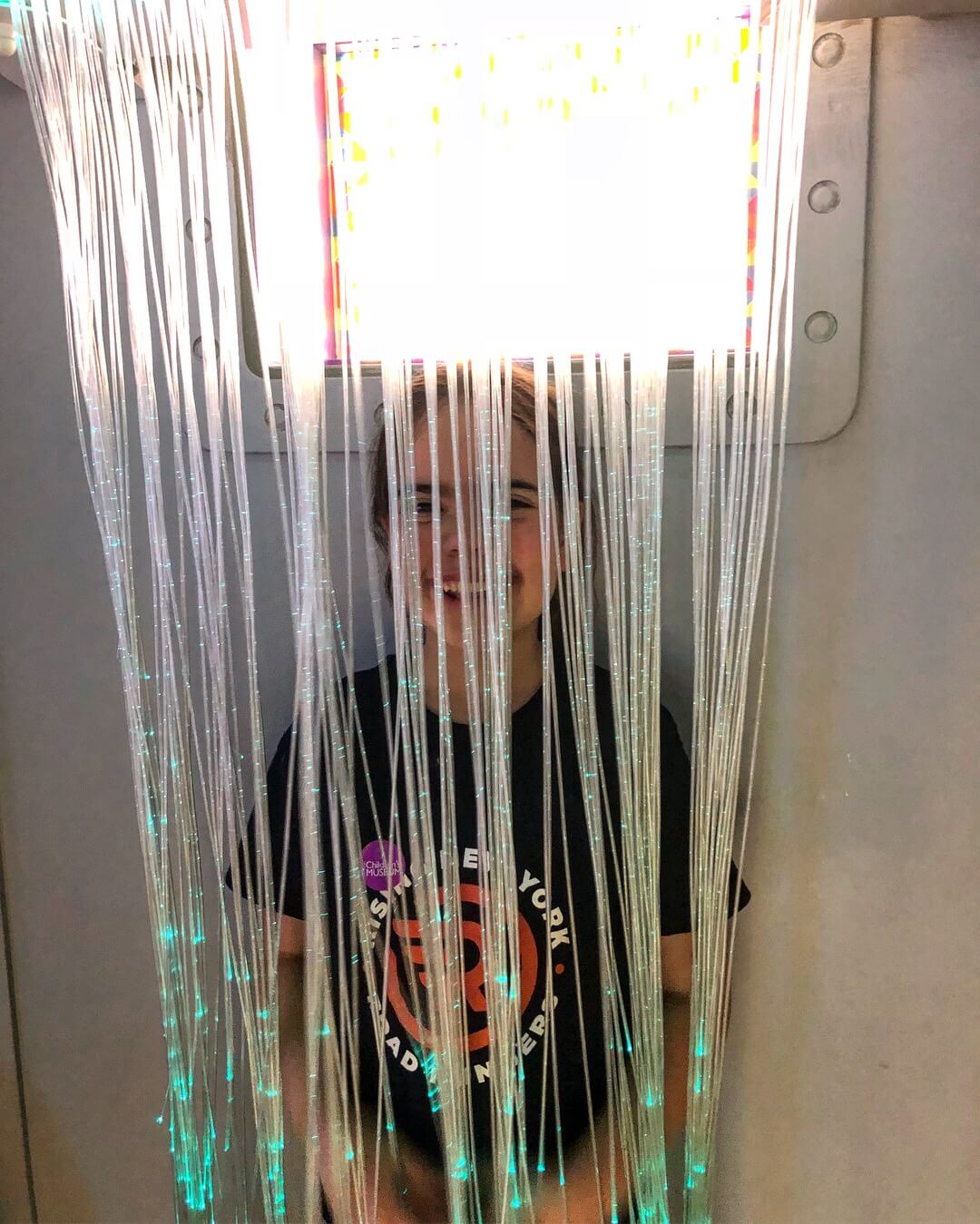 My older two loved the second floor where they spent a majority of the time in the Science Center. This exhibit focused on STEM-based activities where they could play with magnets, rocks and building tools as well as interact in the super cool playspace called the WonderDome.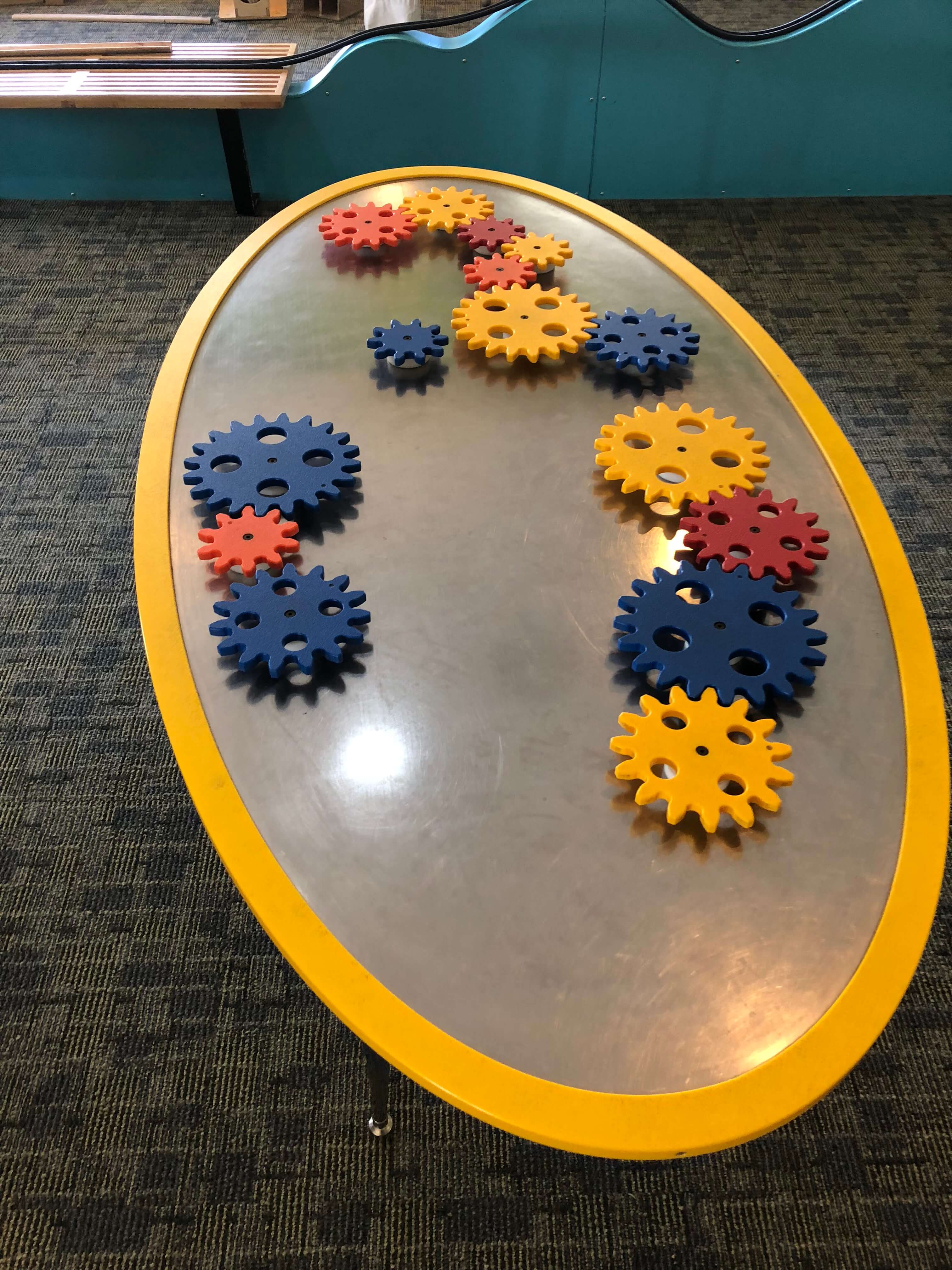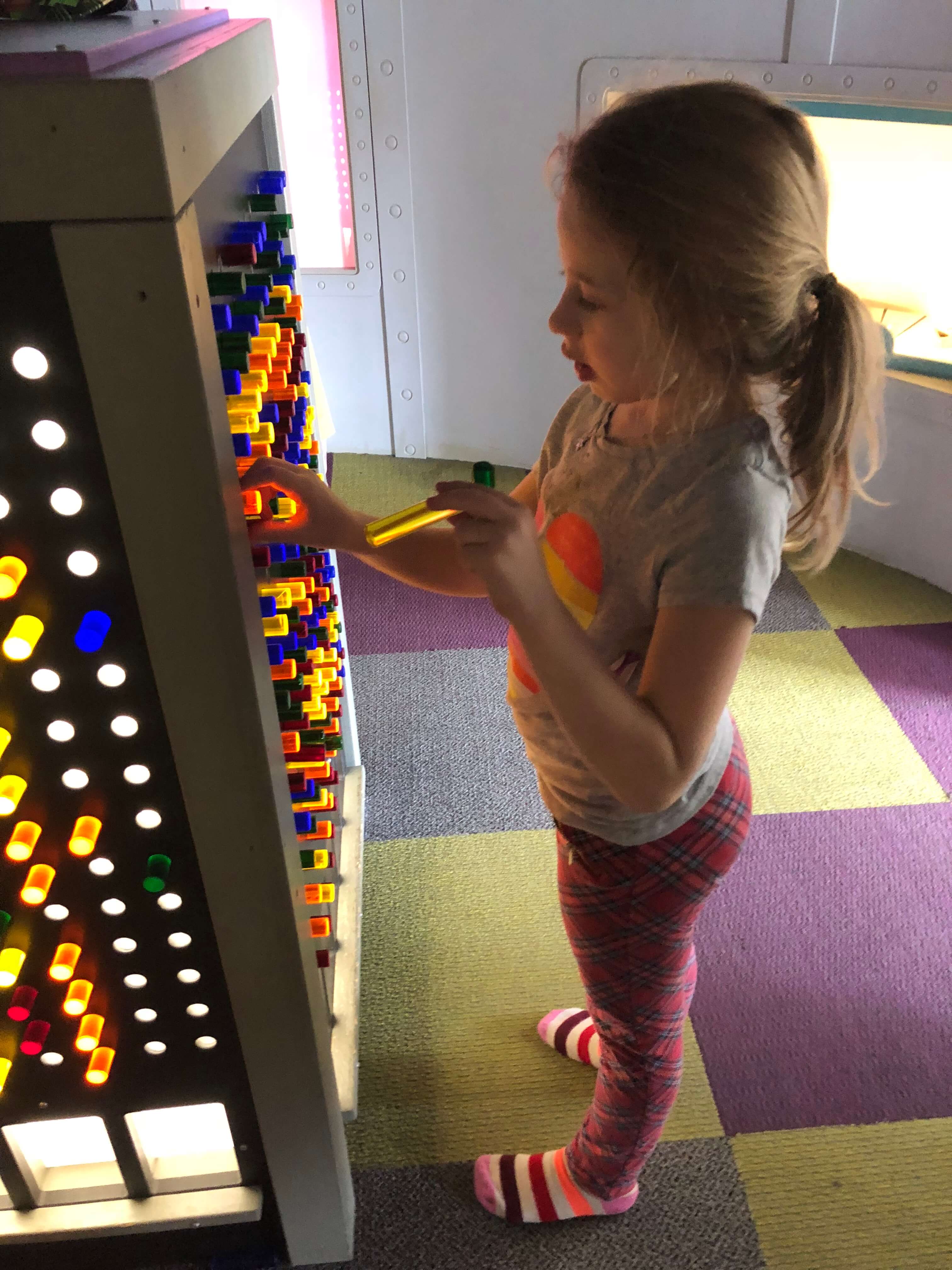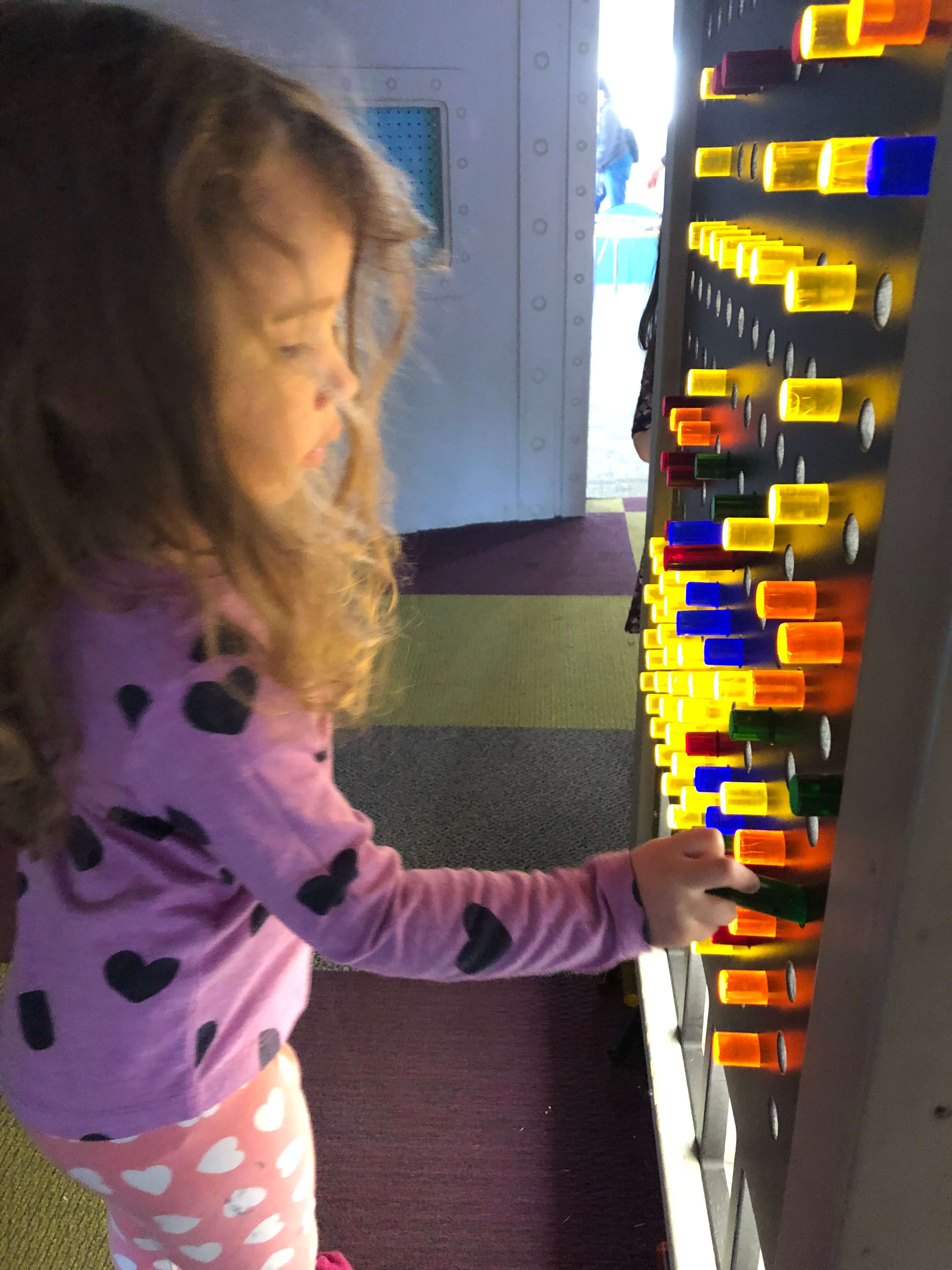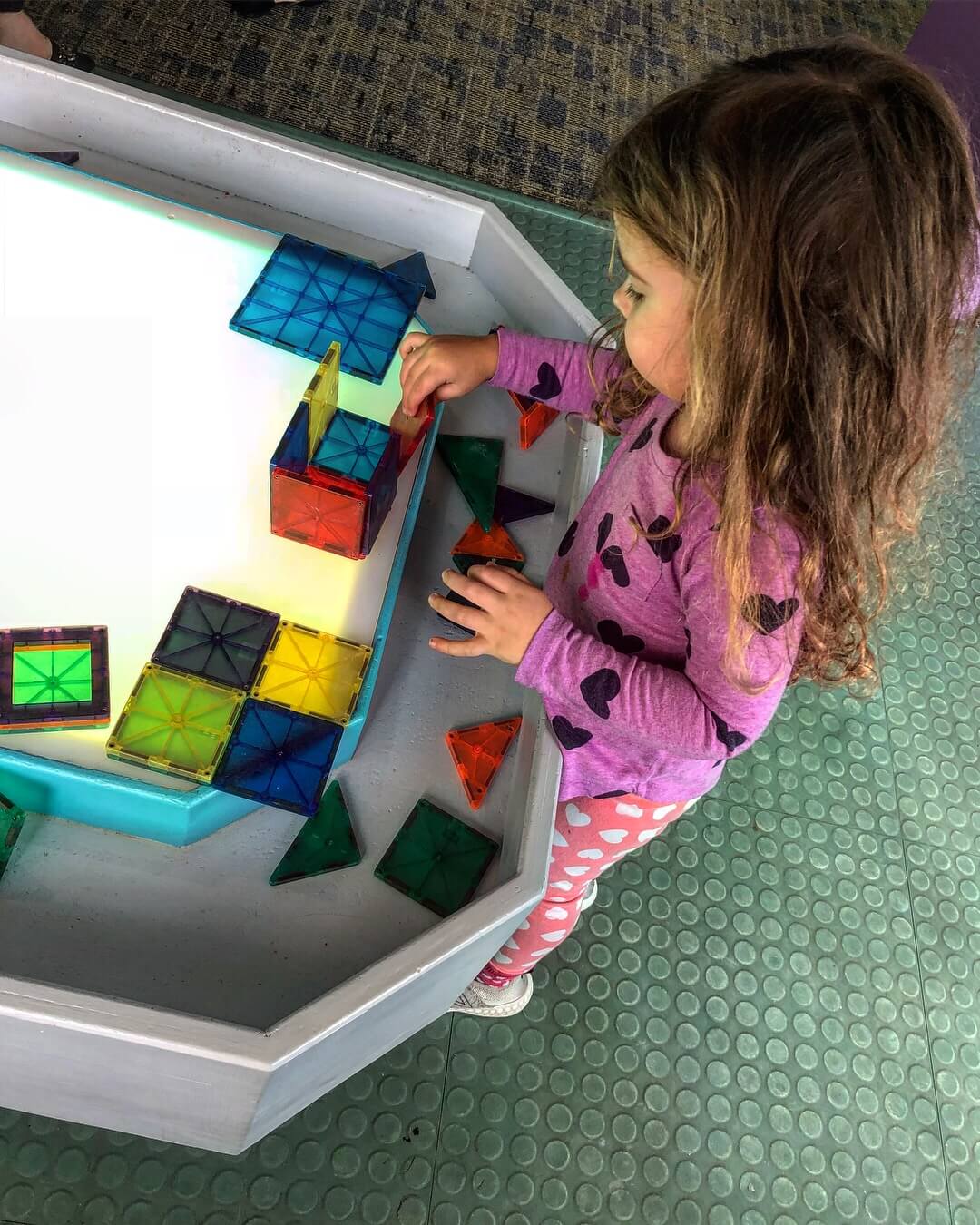 My toddler also loved this area where she played for hours (yes, hours) with their magnet building blocks and KEVA blocks. The upstairs area also includes the Tell Me a Story section that focuses on helping kids foster their early language and literacy skills through play. This included a climbing station, an interactive pirate ship, a dramatic play area and the Storybox, a storybook-making sandbox.  Filled with tons of things to do and experience, the Mid Hudson Children's Museum is one of our new favorites that we can't wait to visit again soon.
Get there: 75 North Water Street, Poughkeepsie, NY 12601. For additional information, please visit: https://mhcm.org/

3. Walkway Over the Hudson
Within view of the Mid-Huson Children's Museum is the Walkway Over the Hudson. After our afternoon of playing and discovery, we drove to the foot of the walkway for a self-guided walking tour of this scenic 1.28 mile linear park.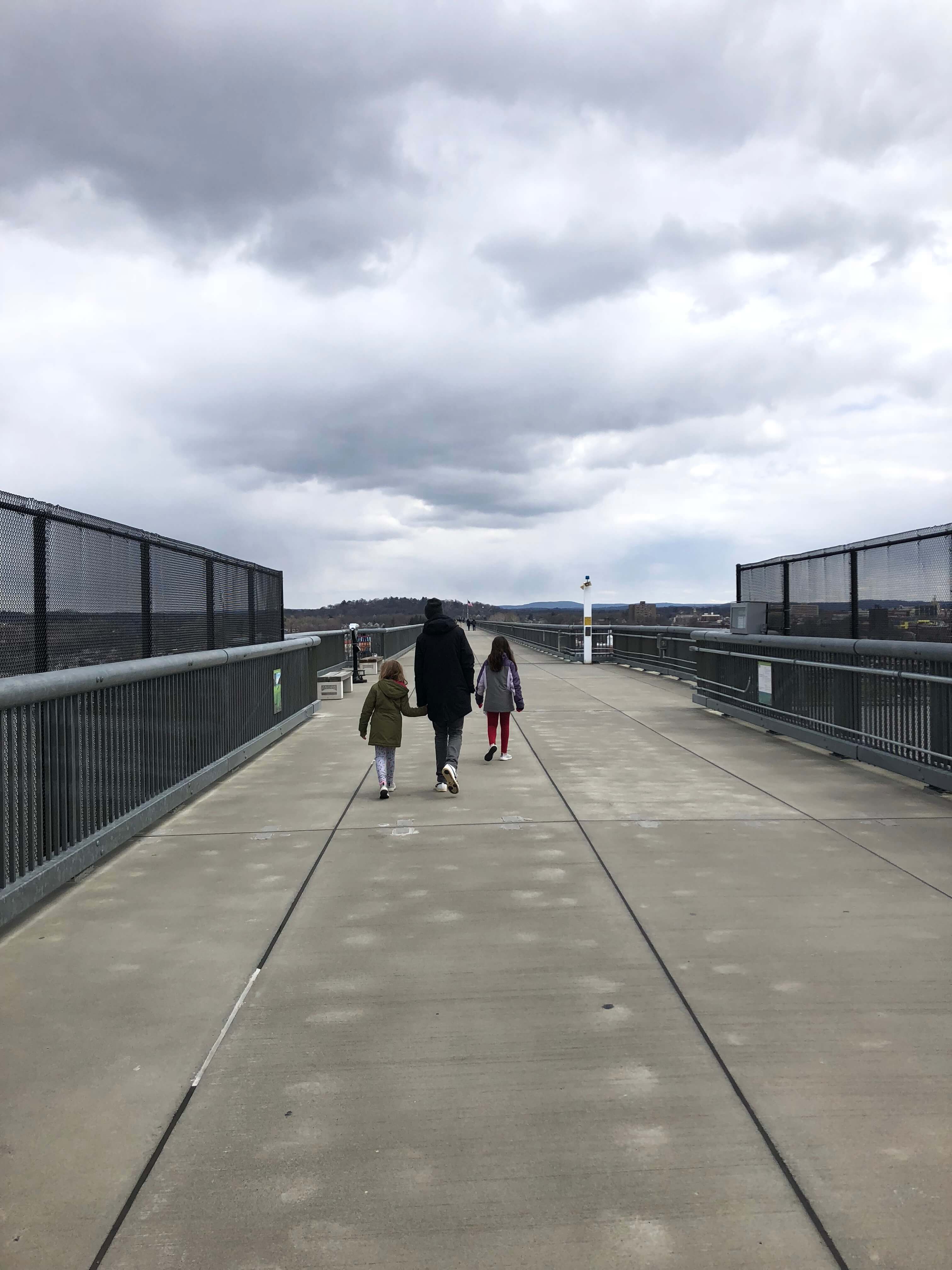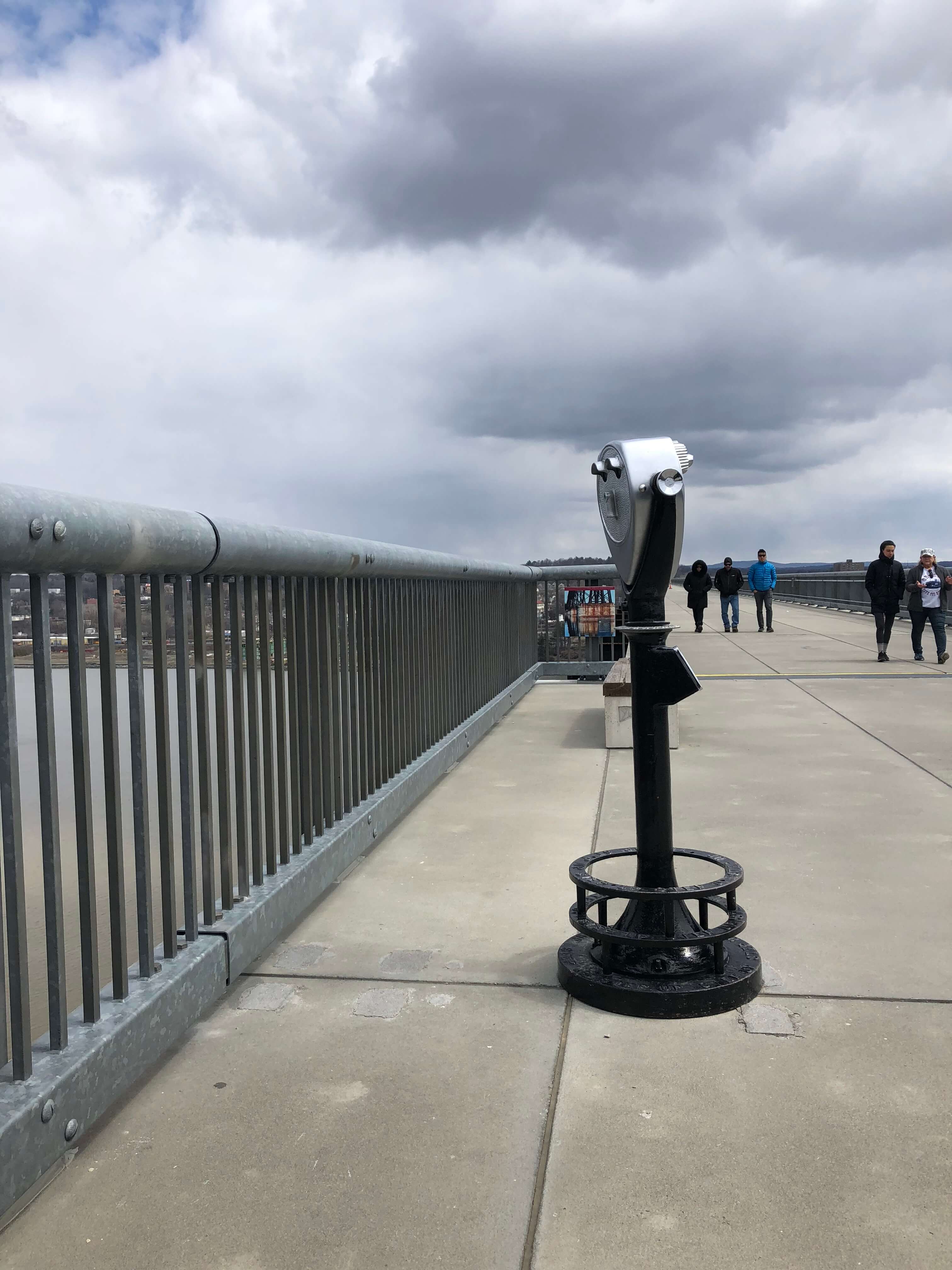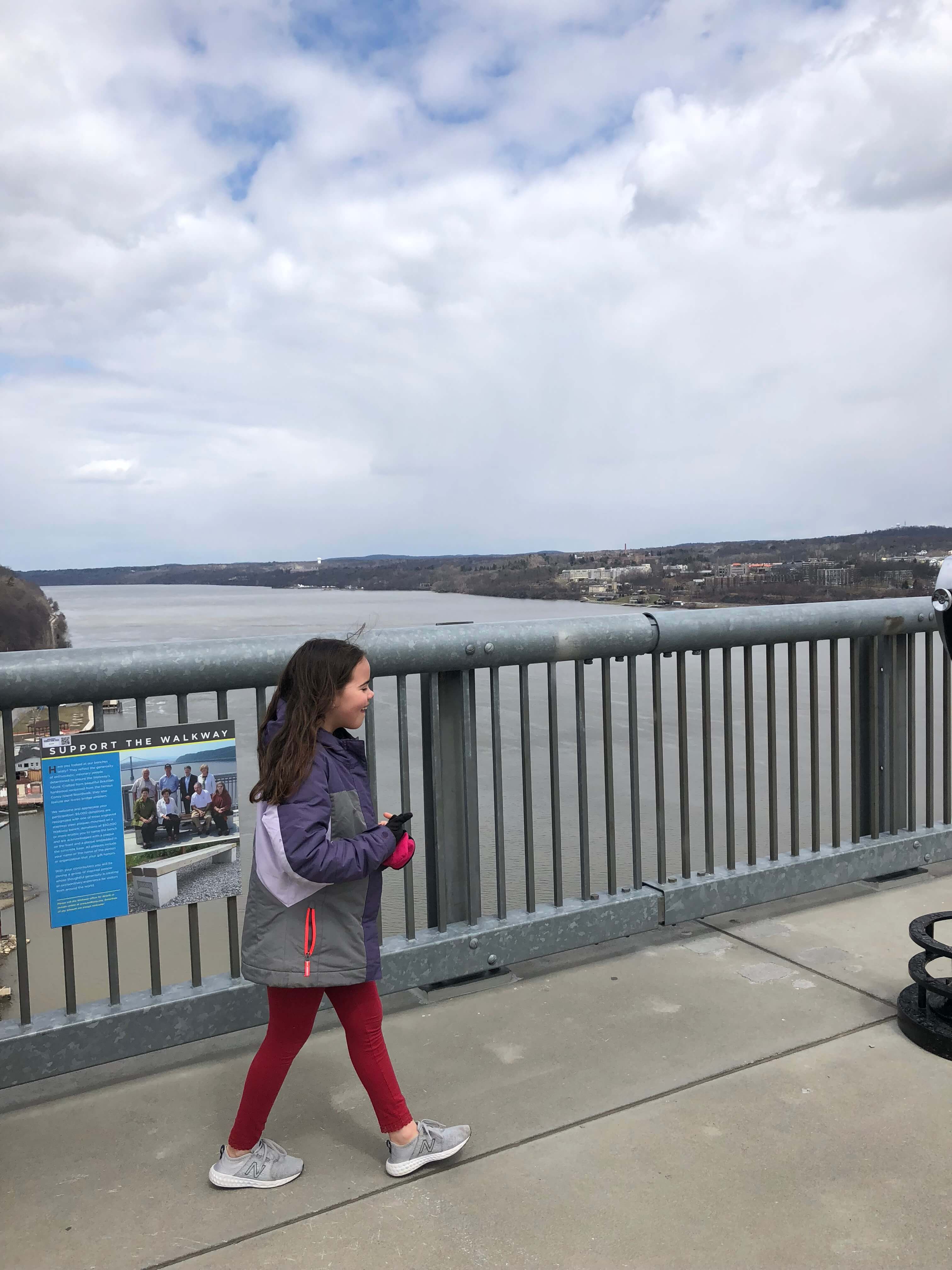 Rebuilt and re-opened in October 2009, the Walkway is a great way to experience some incredible views as you walk from Highland to Poughkeepsie (or vice versa) as well as enjoy an active activity together. I love that kids can also ride bikes or scoot on the Walkway for a truly special experience. They also host tons of cool, free events over the summer, such as the National Knit In , Movies Under the Walkway.and more.
Get there:
Highland entrance
87 Haviland Road Highland, NY 12528
Poughkeepsie entrance
61 Parker Avenue Poughkeepsie, NY 12601
Upper Landing Park (Elevator Entrance):
83 N. Water St., Poughkeepsie, NY
For additional information, please visit: https://walkway.org/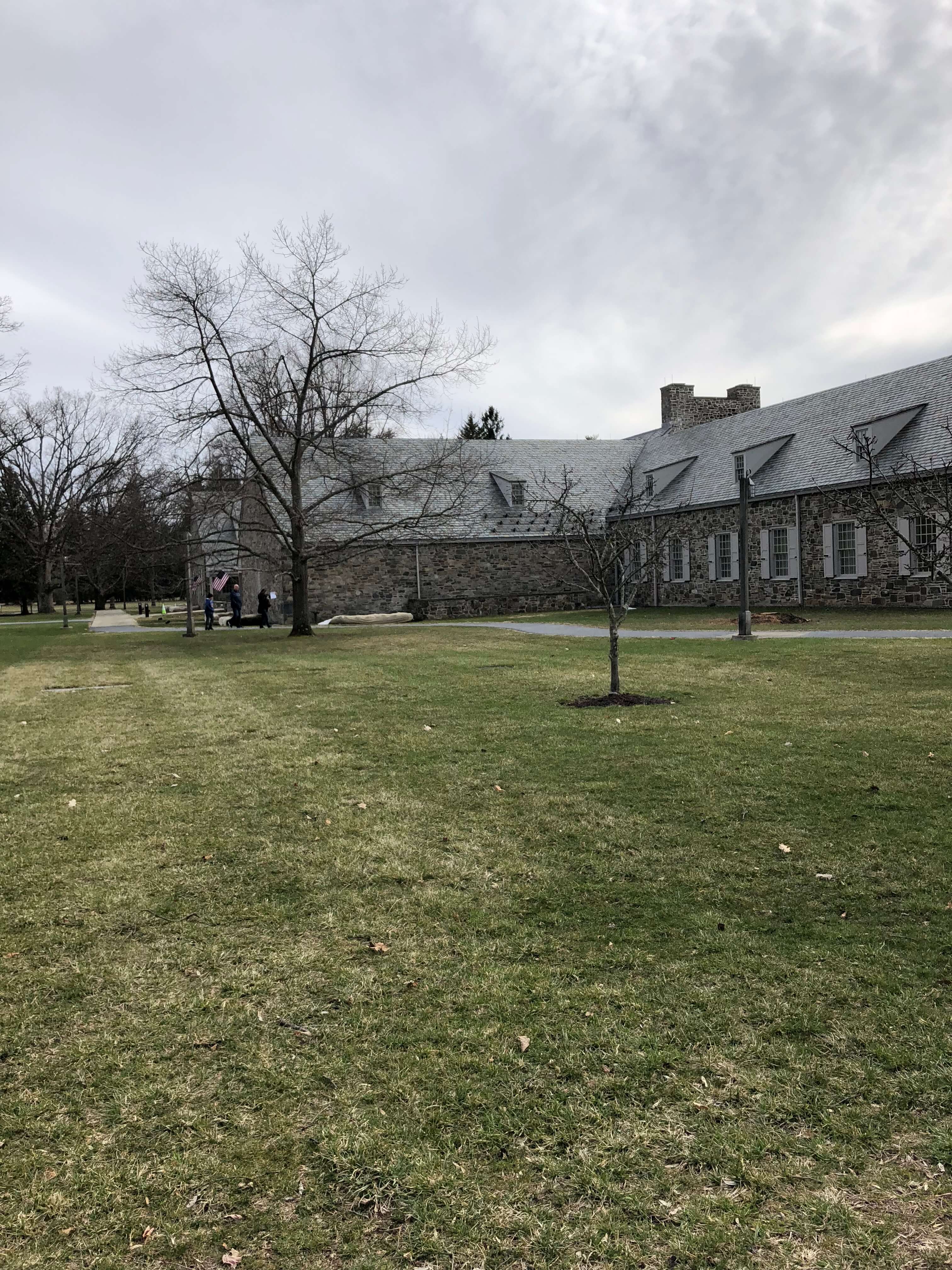 4. Franklin D. Roosevelt Presidential Library & Museum and House Tour
My kids haven't learned about the Roosevelt presidency yet so taking them to the Franklin D. Roosevelt Presidential Library & Museum and home of Franklin D. Roosevelt was a wonderful way to introduce to them to FDR, his presidency, and his incredible wife, Eleanor.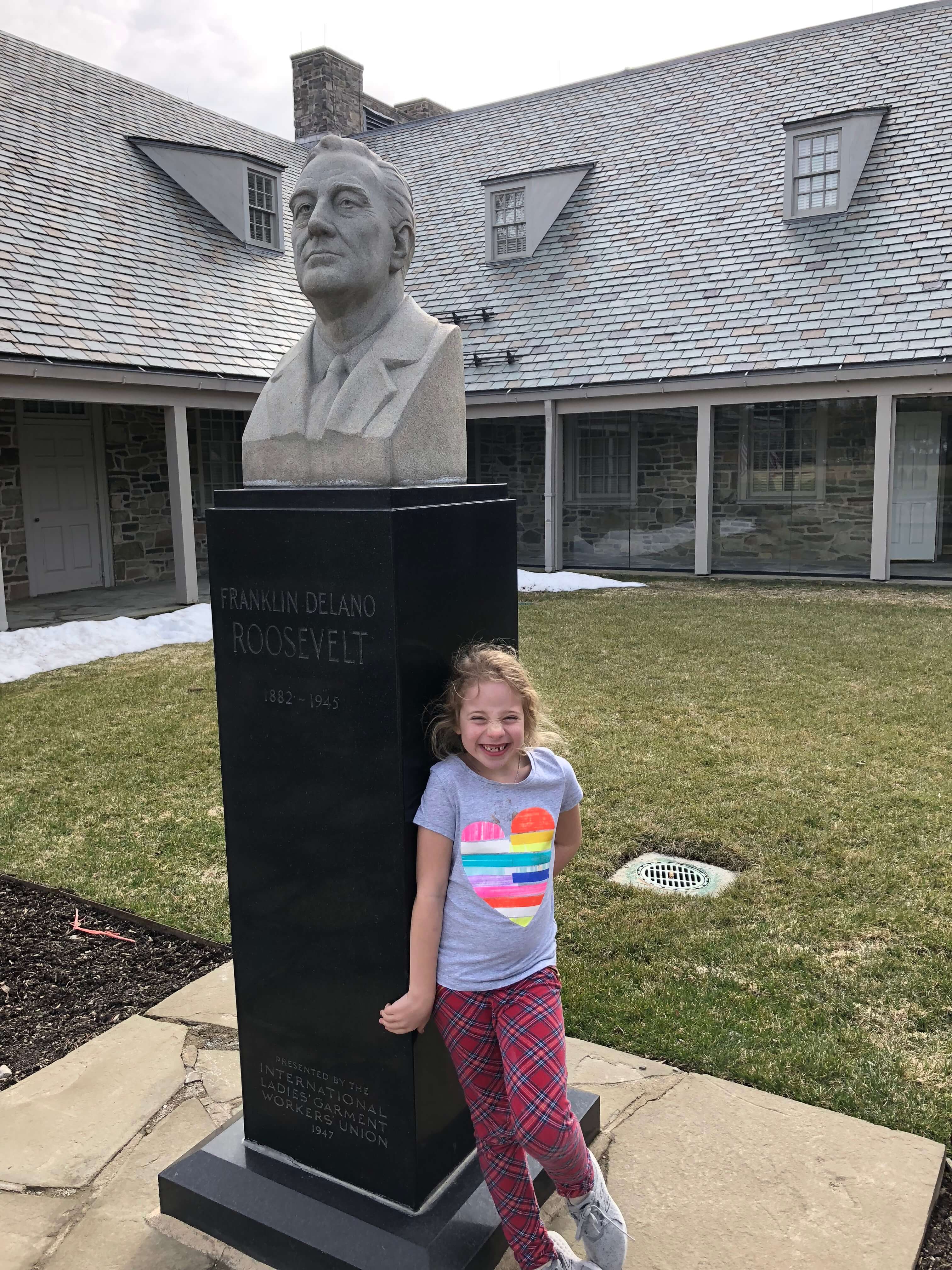 Located in Hyde Park, the museum, which was actually designed by FDR, the museum  included an impressive 51,000 books and 150,000 photos and audiovisual materials, documents, imagery, and video footage.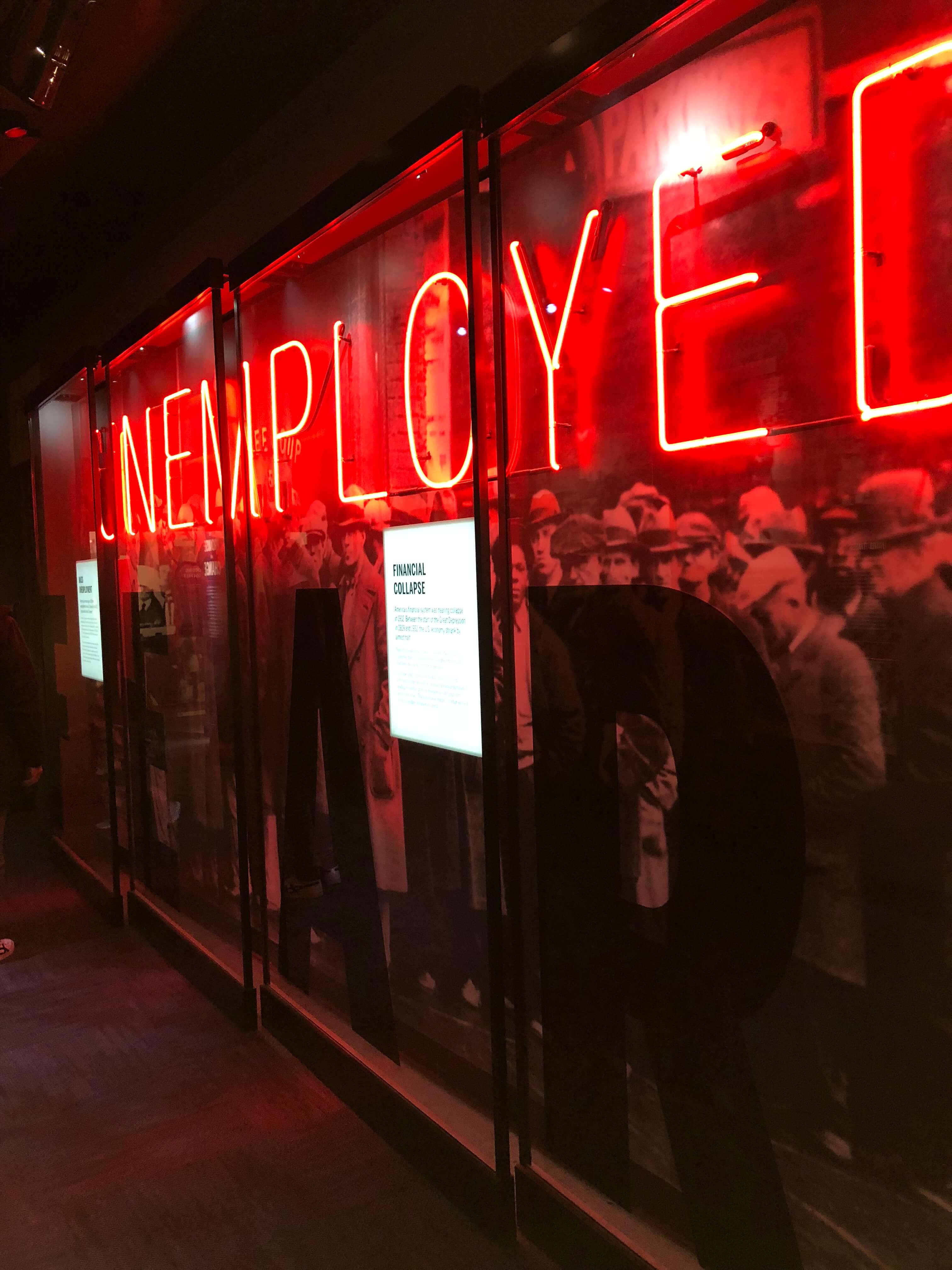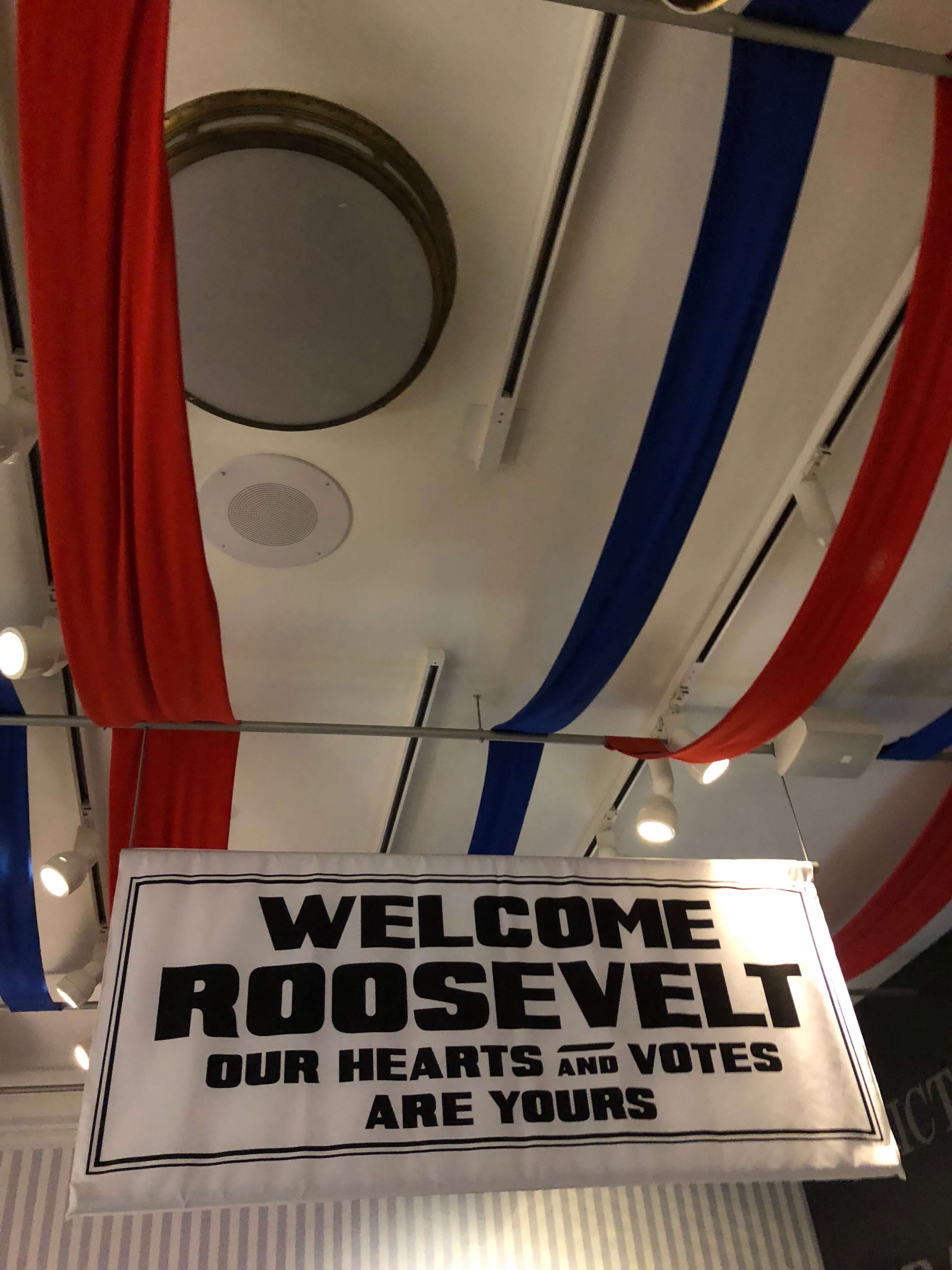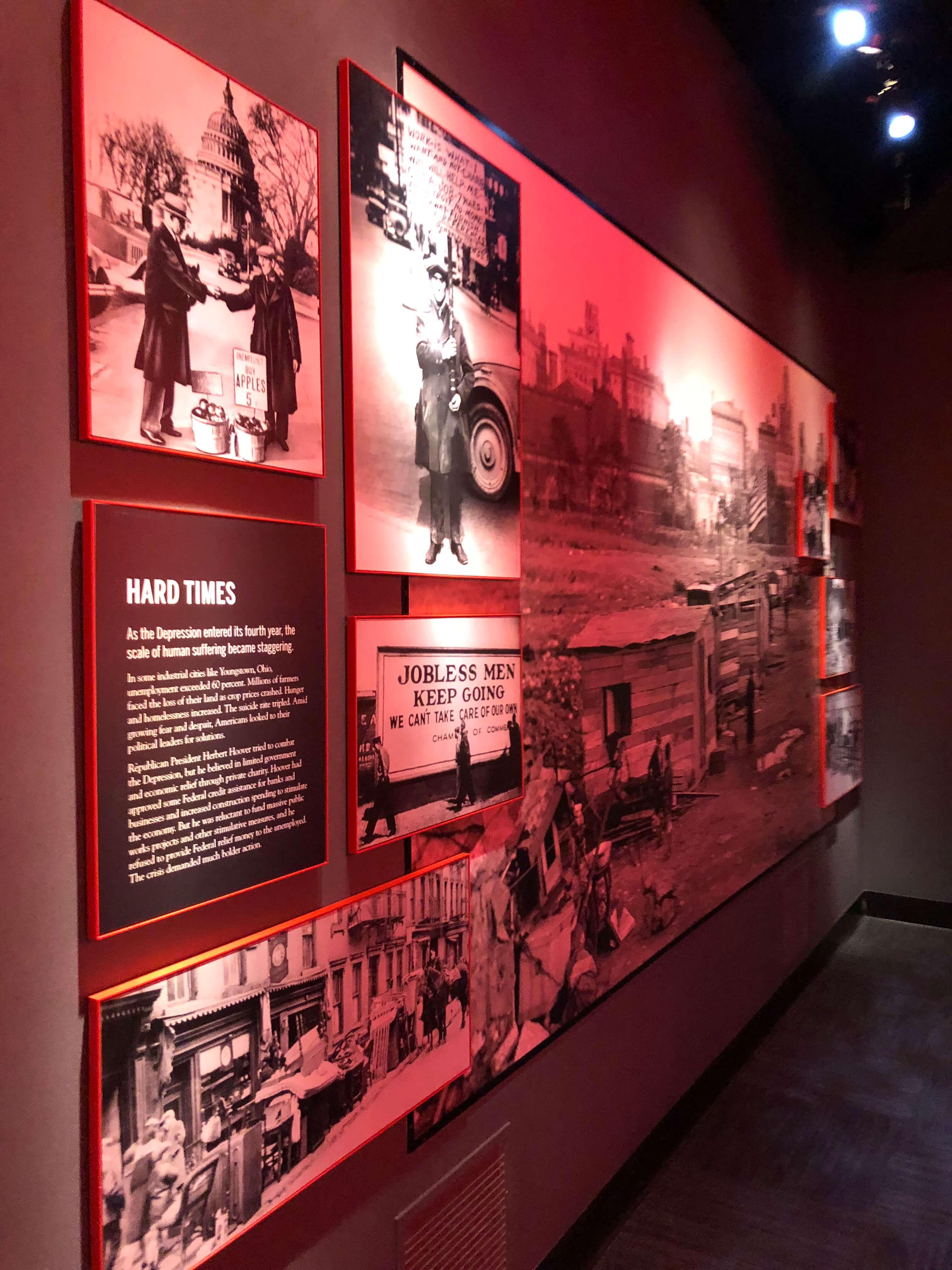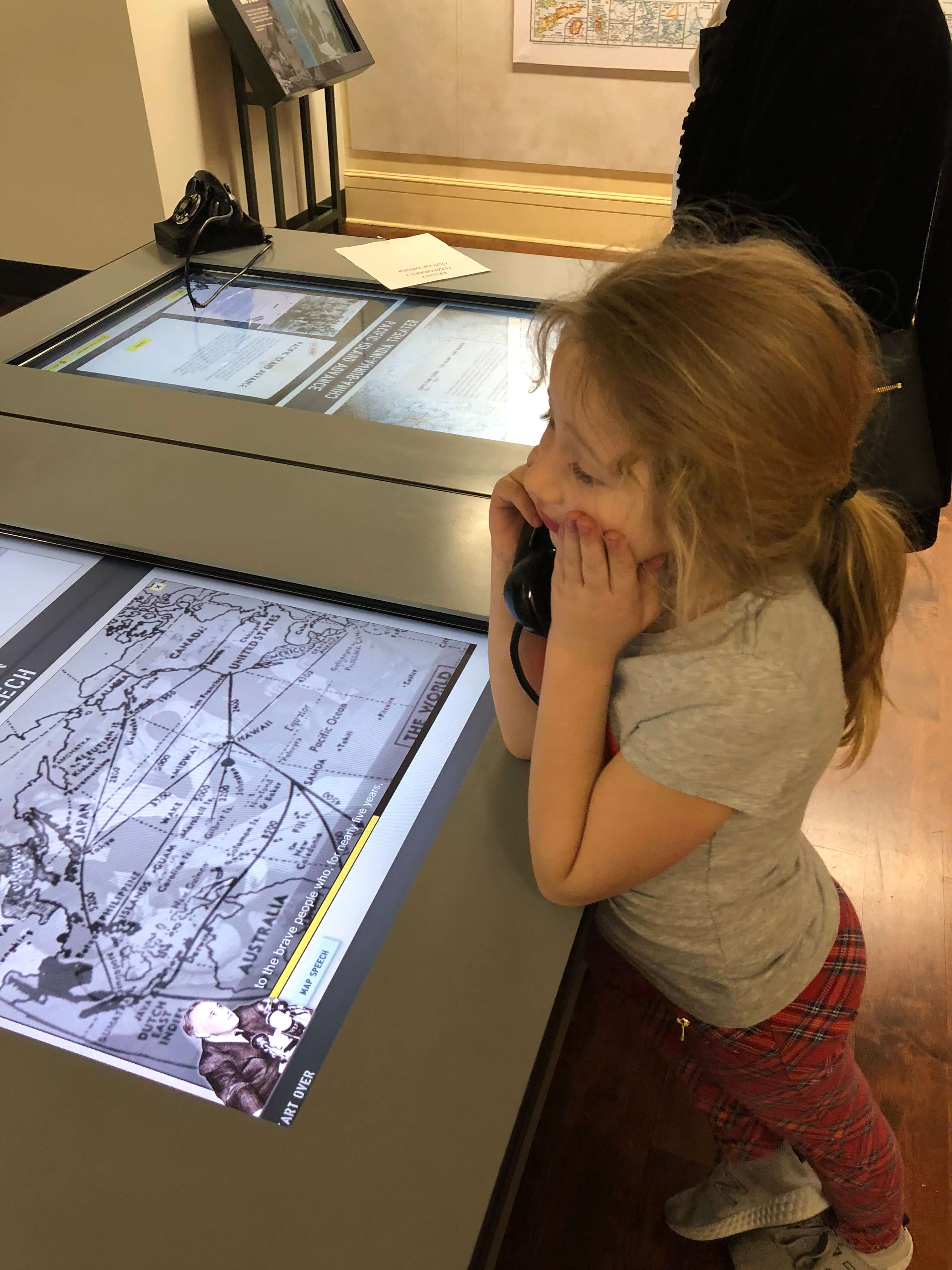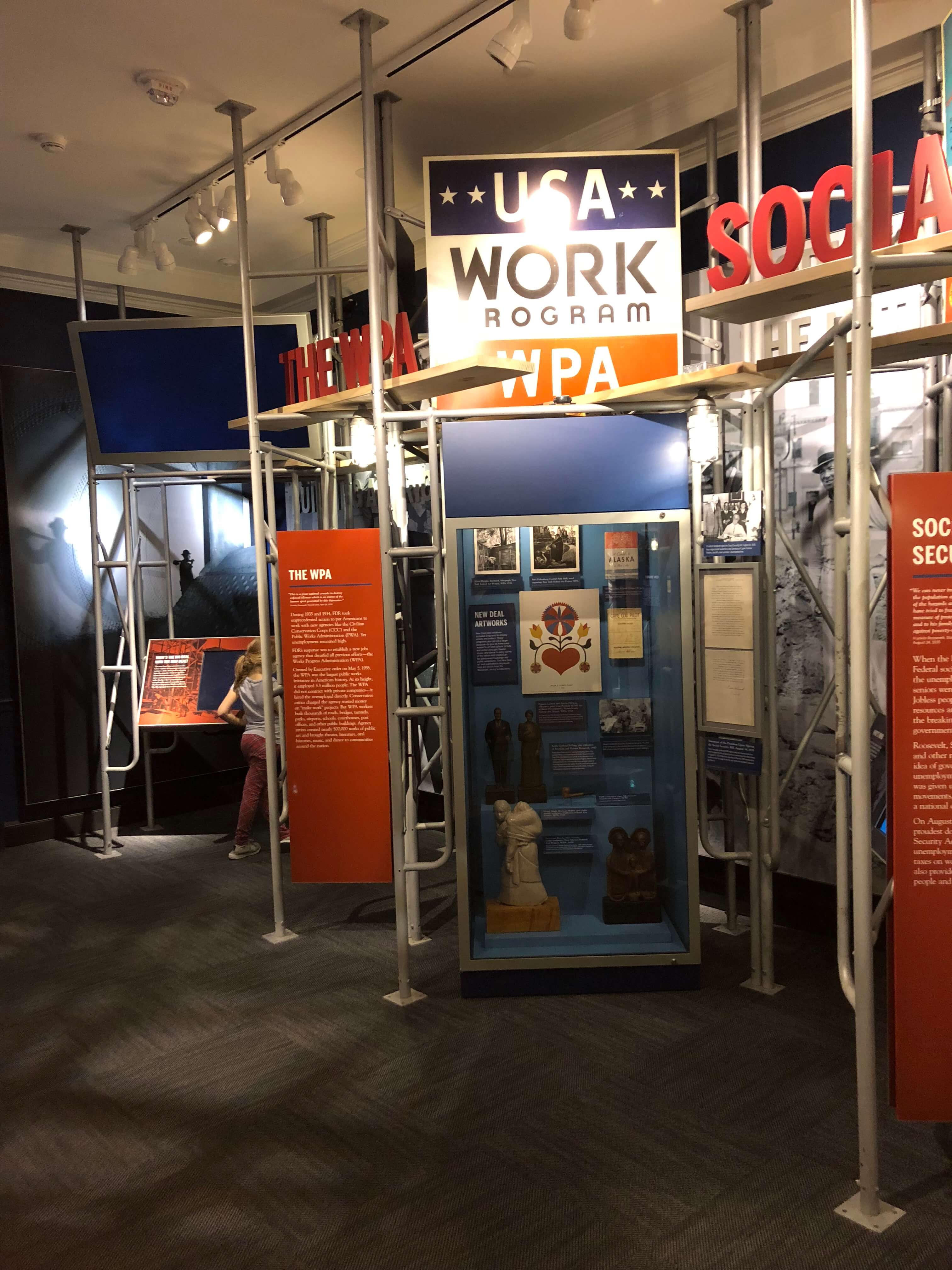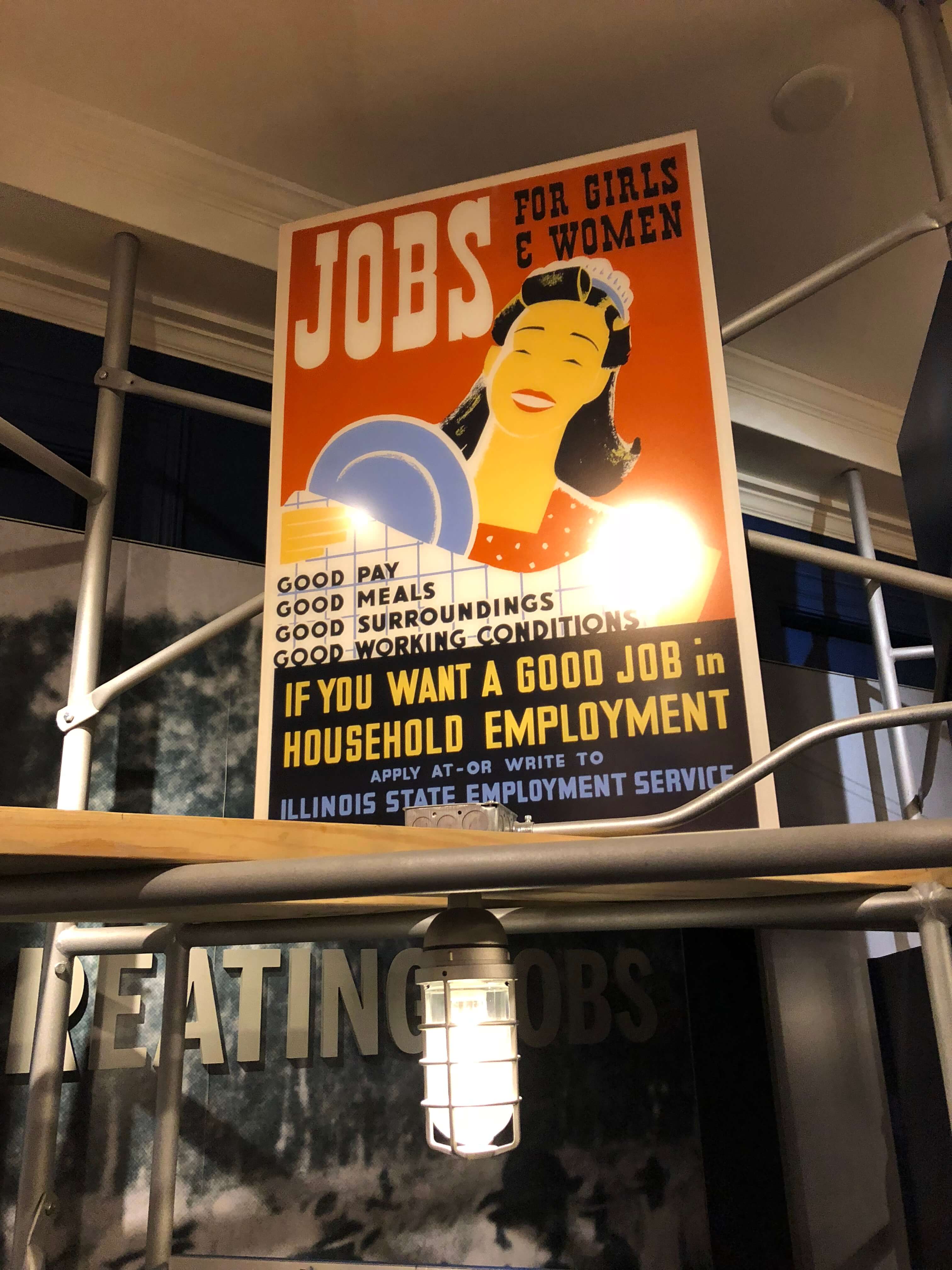 Featuring permanent and special exhibitions, such as the Art of War, as well as rarely seen artifacts to help museum goers and future generations better understand this time period. One of my favorite parts of the exhibit was having the opportunity to learn more about Eleanor Roosevelt, an incredibly progressive First Lady who made it her mission to fight for the underprivileged and human rights.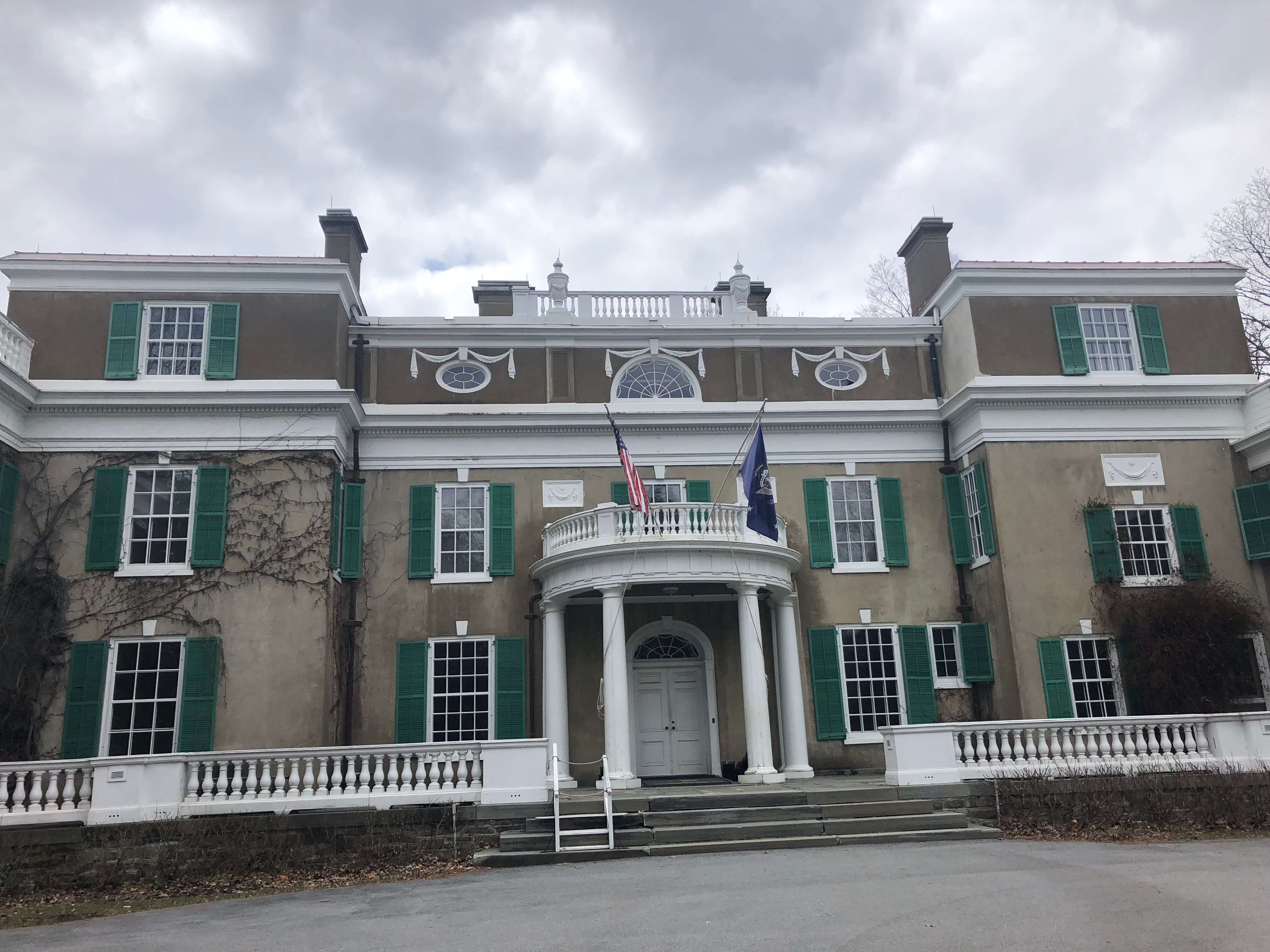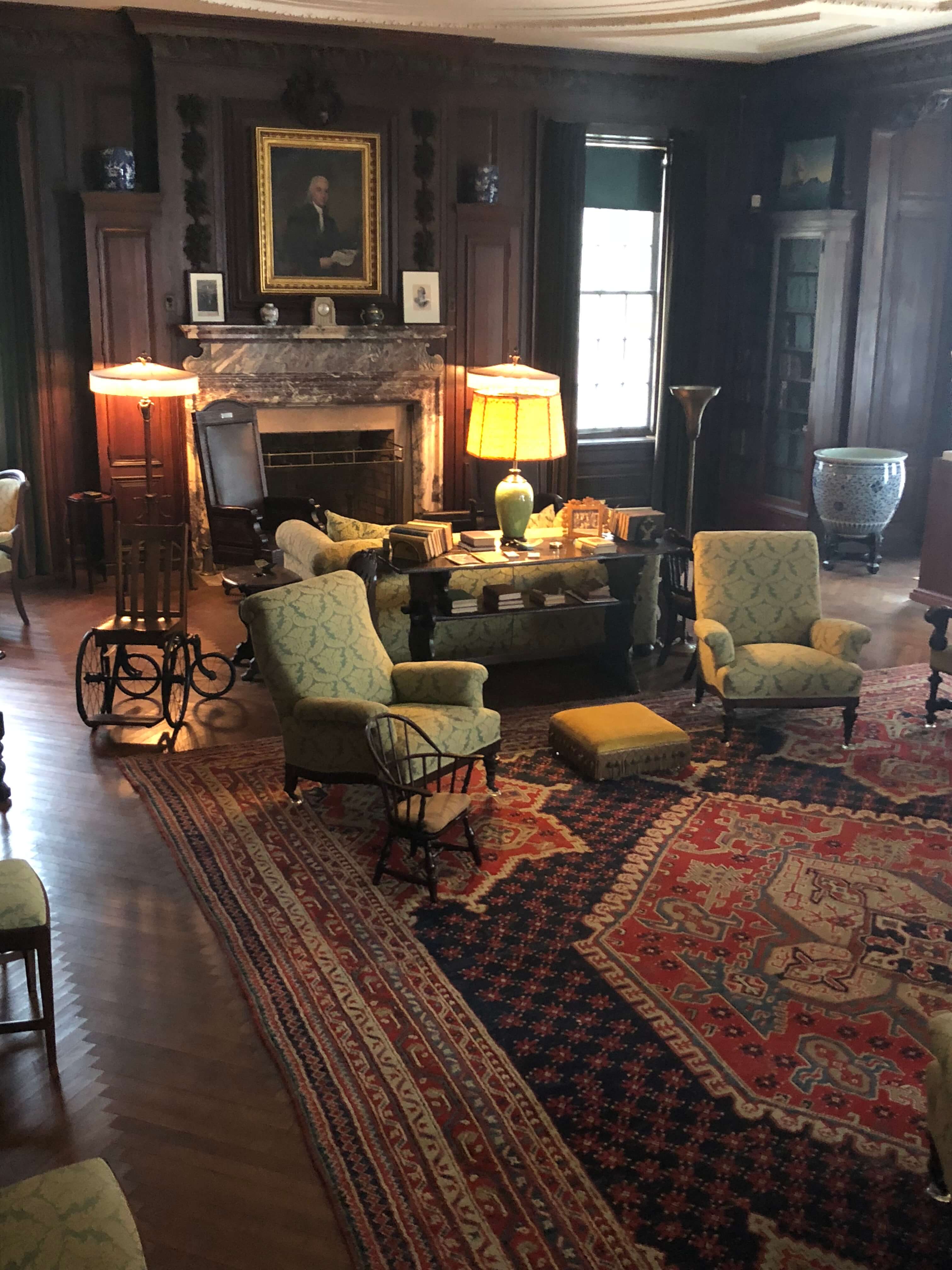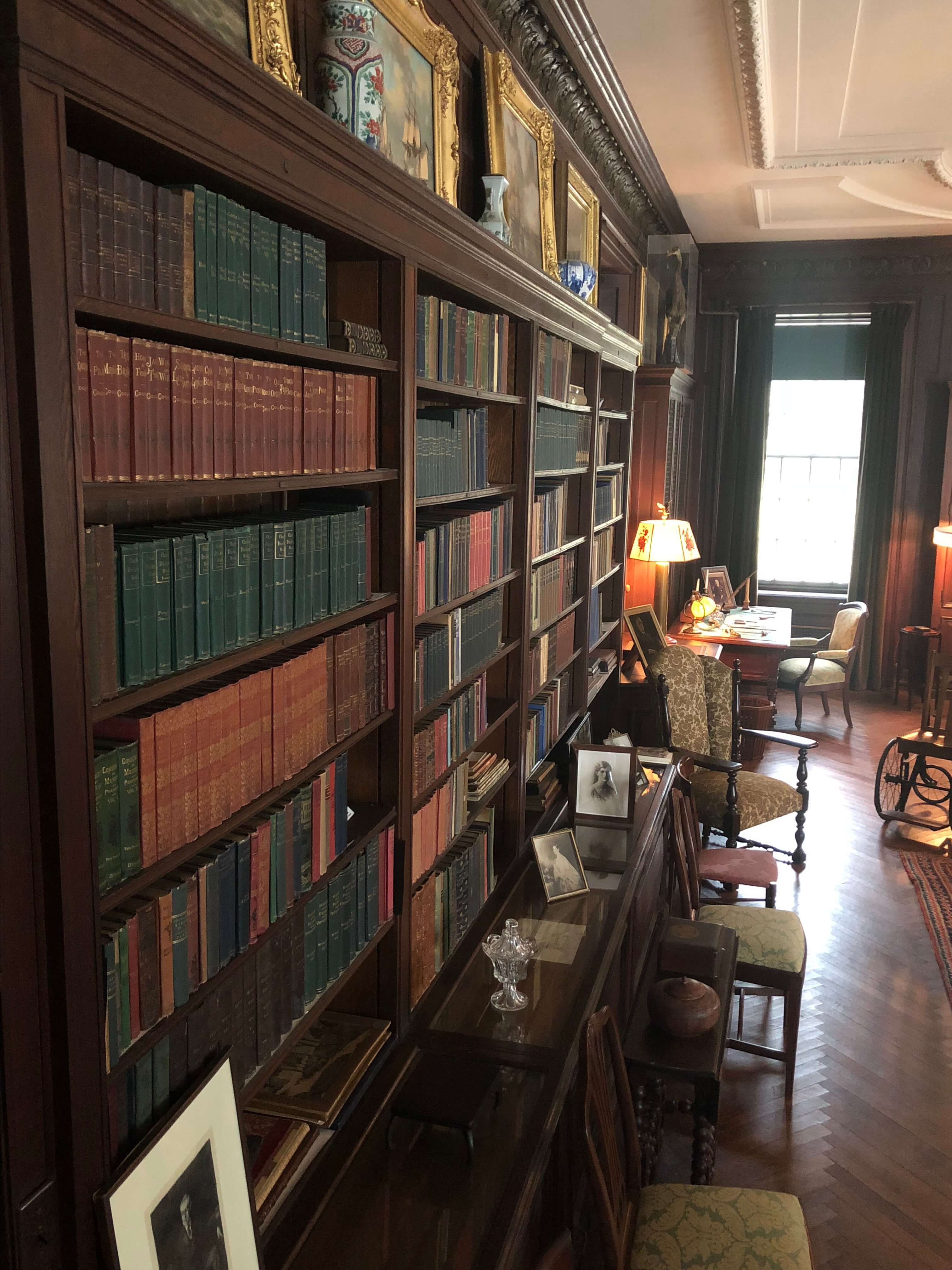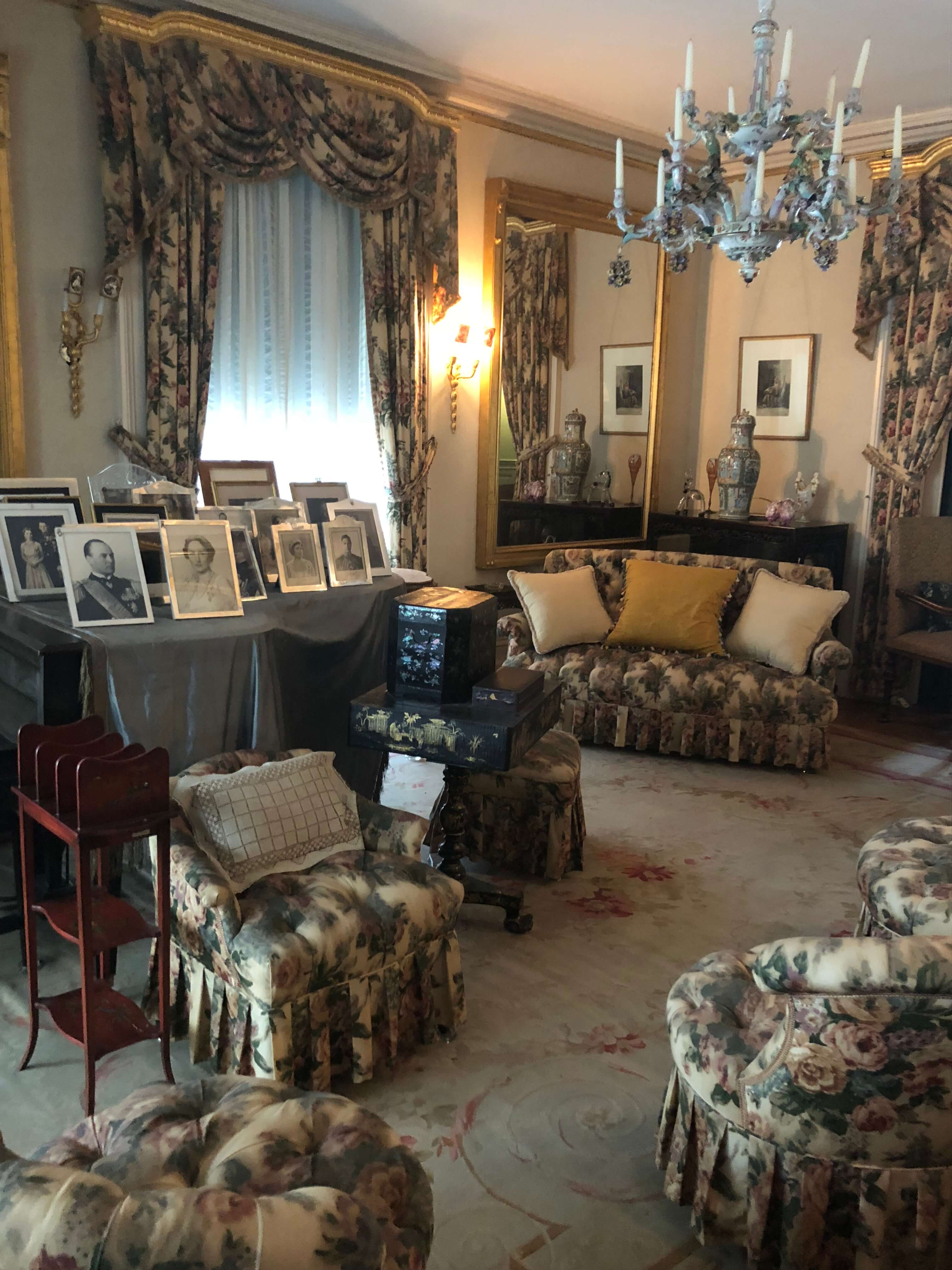 I also took a tour of Springwood, the former home of FDR and his family. Owned by the National Park Service, the home and working farm includes access to various parts of his former home where I saw the room where he was born, the living area, bedrooms, the den and how he used the dumbwaiter to go up and down between floors when he contracted polio. Accompanied by a guide who was there to answer any questions that our group had, the tour was a remarkable way to see where FDR grew up and lived (on and off) until 1945.
Get there: Franklin D. Roosevelt Presidential Library and Museum, 4079 Albany Post Road, Hyde Park, New York 12538. For additional information, please visit: https://fdrlibrary.org/
5. Trevor Zoo
An unexpected gem in Dutchess County was our day trip to the Trevor Zoo. Located on the campus of the Millbrook School, you can see more than 180 exotic and indigenous animals, with origins in Africa, Asia, North America, Australia, Central America, and South America. We enjoyed a walking tour of the zoo with a Trevor Zoo staff member where we learned more about the history of the zoo and its animals. Created in 1936 when Frank Trevor joined the school as a biology teacher, the zoo expanded over the hours that is now the only high school in the U.S. with a zoo. While it is small, kids can learn, in-depth, about the animals on-site and see some endangered species, like the White-Naped Crane, the Red Wolf, Red Panada, and more. With the facility being on the campus, students can enroll in classes like Animal Behavior as well as take independent studies in animal biology, ecology and more. During our visit, we had the chance to see River Otters, Tamarins, Wallaby's, Owls and more. One of the most interesting parts of the experience was seeing the Bobcat feeding where they ate chicks and a rat. While it was shocking to see it get ripped apart, we also learned that this diet was how a Bobcat eats in the wild. Another cool part of this zoo is that they are open everyday, including all of the major holidays, where you can enjoy a visit and do something different whenever everything else is typically closed.
Get there: Millbrook School, 131 Millbrook School Road, Millbrook, NY 12545. For more information, please visit: https://www.millbrook.org/
Where to Eat in Dutchess County

6. Shadows on the Hudson
Officially dubbed as the best brunch ever by my kids, Shadows on the Hudson offers an incredible spread, featuring a Breakfast and Lunch buffet.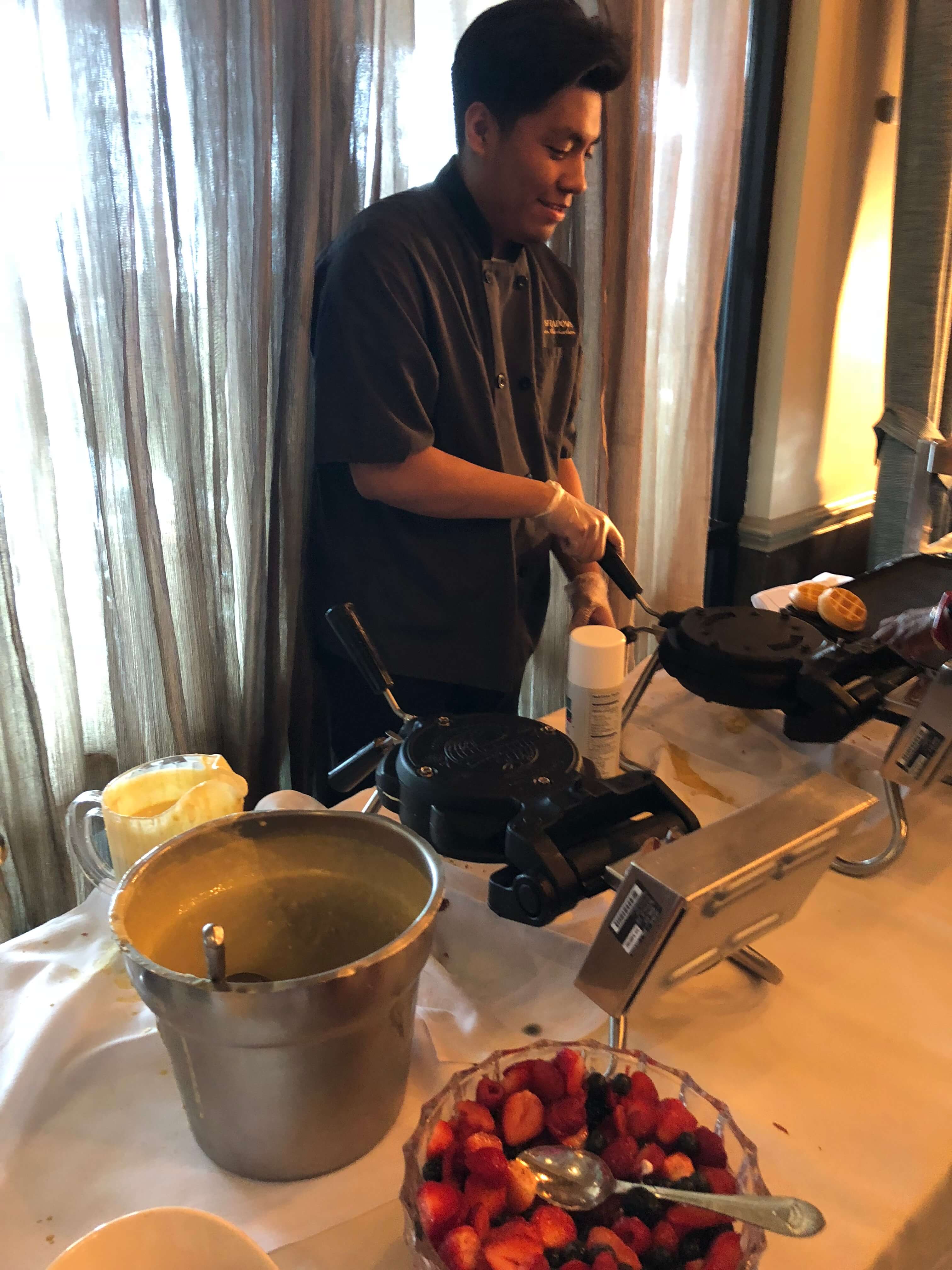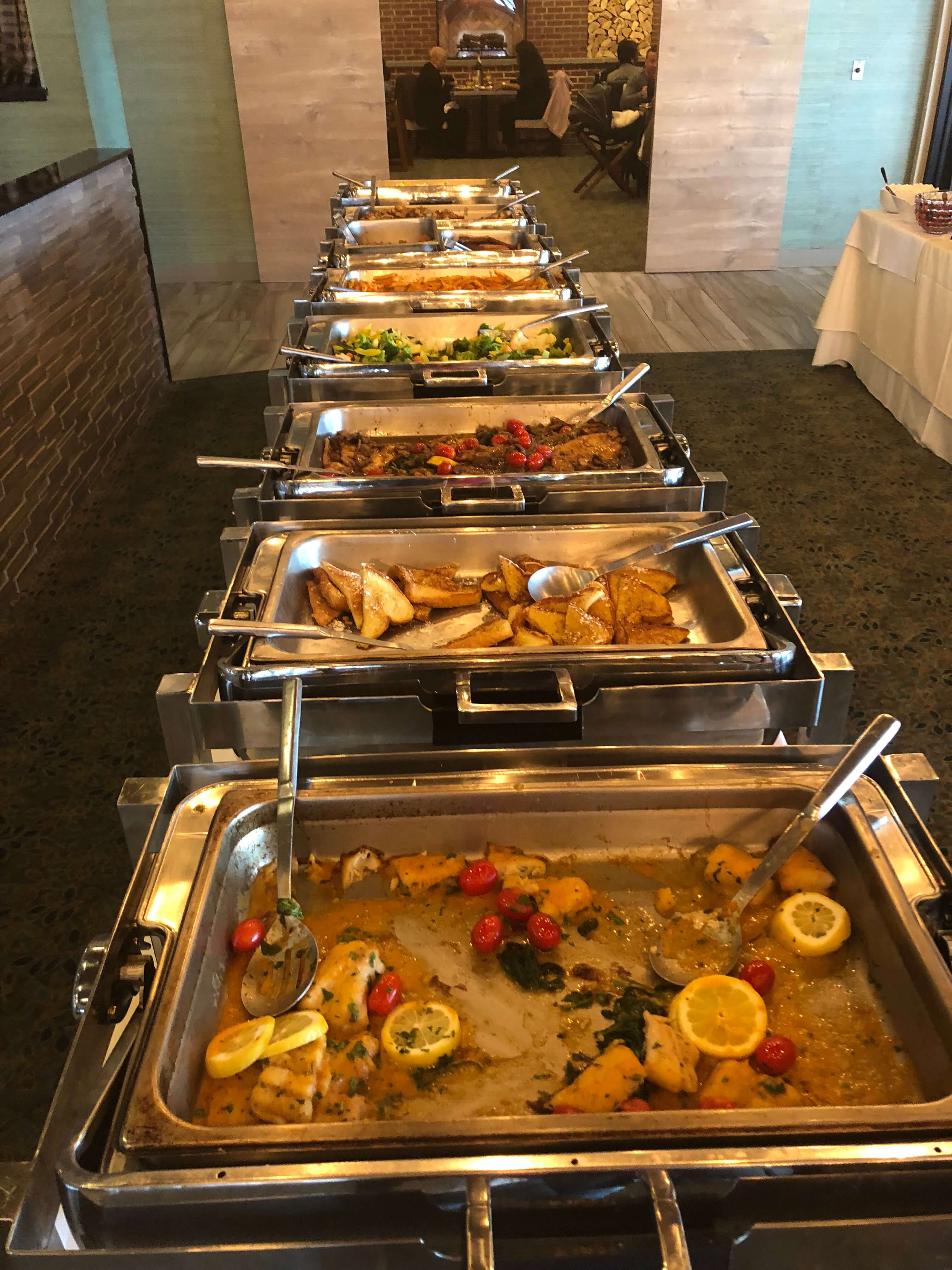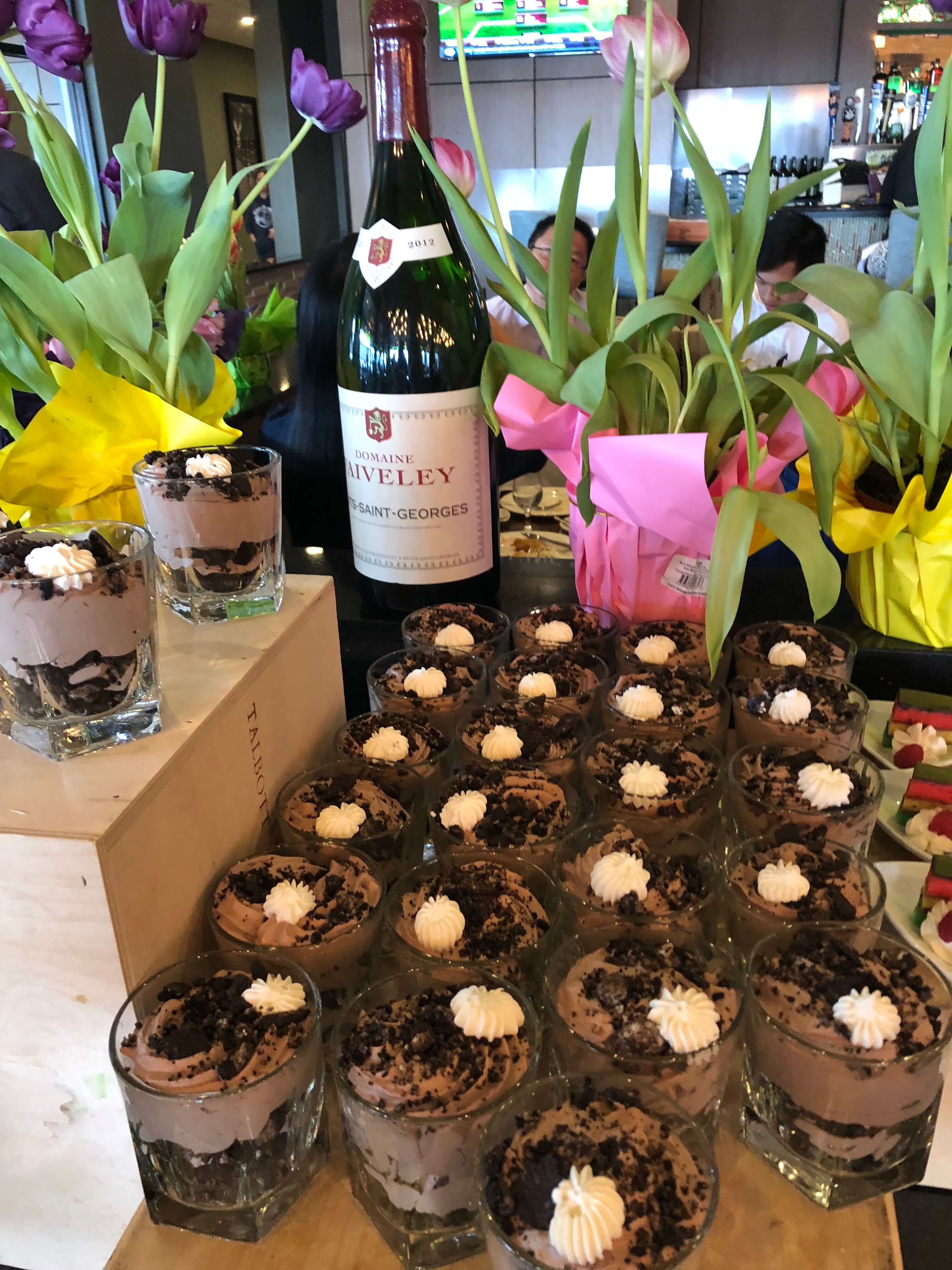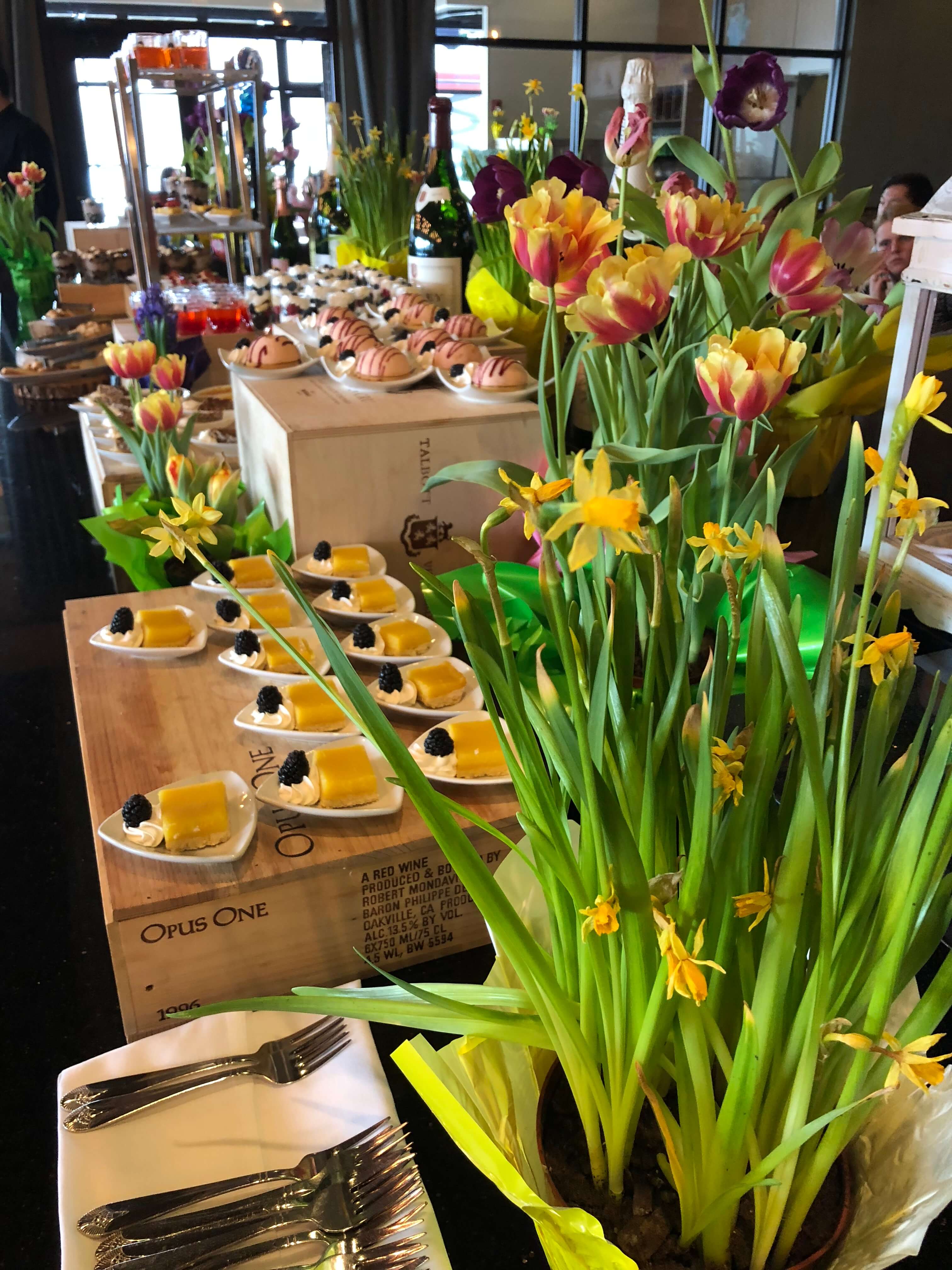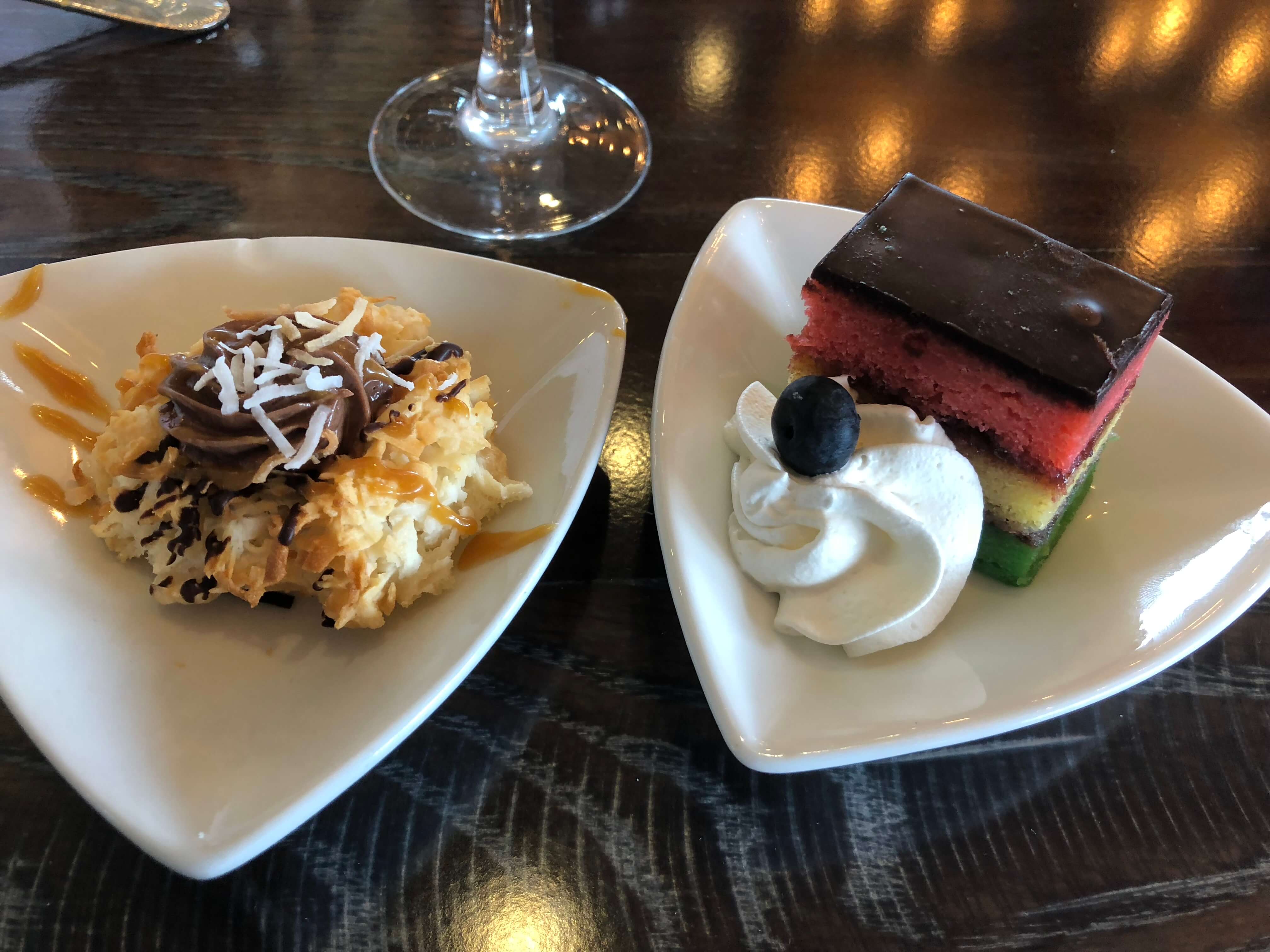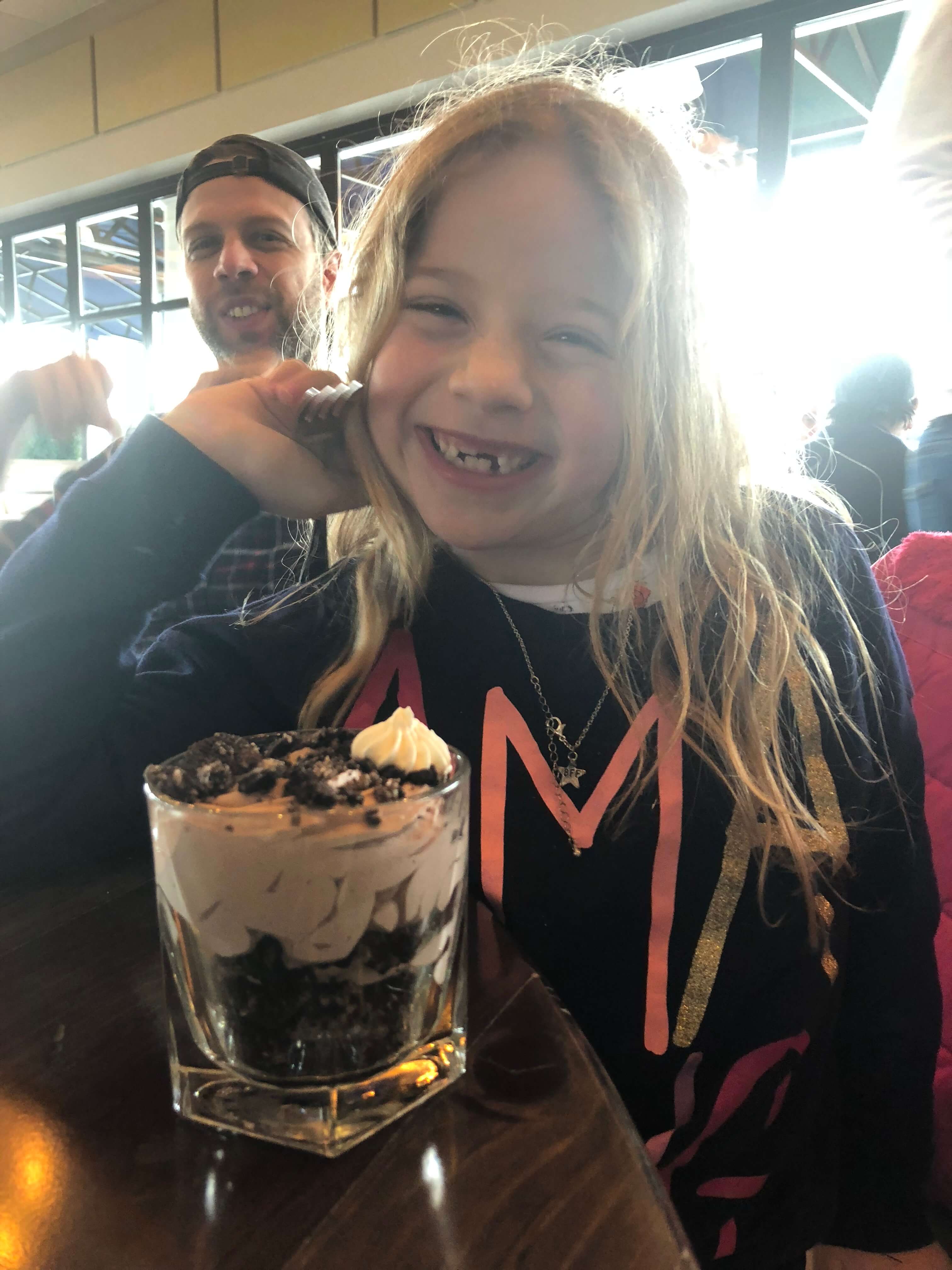 We tried the mini waffles, pasta, bacon, fruit, eggs, assorted pastries and yummy dessert display. They also had sausages, omelets made-to-order, potatoes, salads, fresh fish and more. We loved the ambiance and vibe of the place that was packed for Sunday brunch. The restaurant also boosted an incredible view of the Hudson River that makes it an incredible spot for special occasions and celebrations, like their Mother's Day.
7. Hyde Park Brewery Company
After our day at the FDR Museum, we went across the street to the Hyde Park Brewery Company. Featuring an on-tap brewery and full menu, you can enjoy a selection of handcrafted beers and a diverse selection of seasonal and local food options (some of which are made with some of their beers).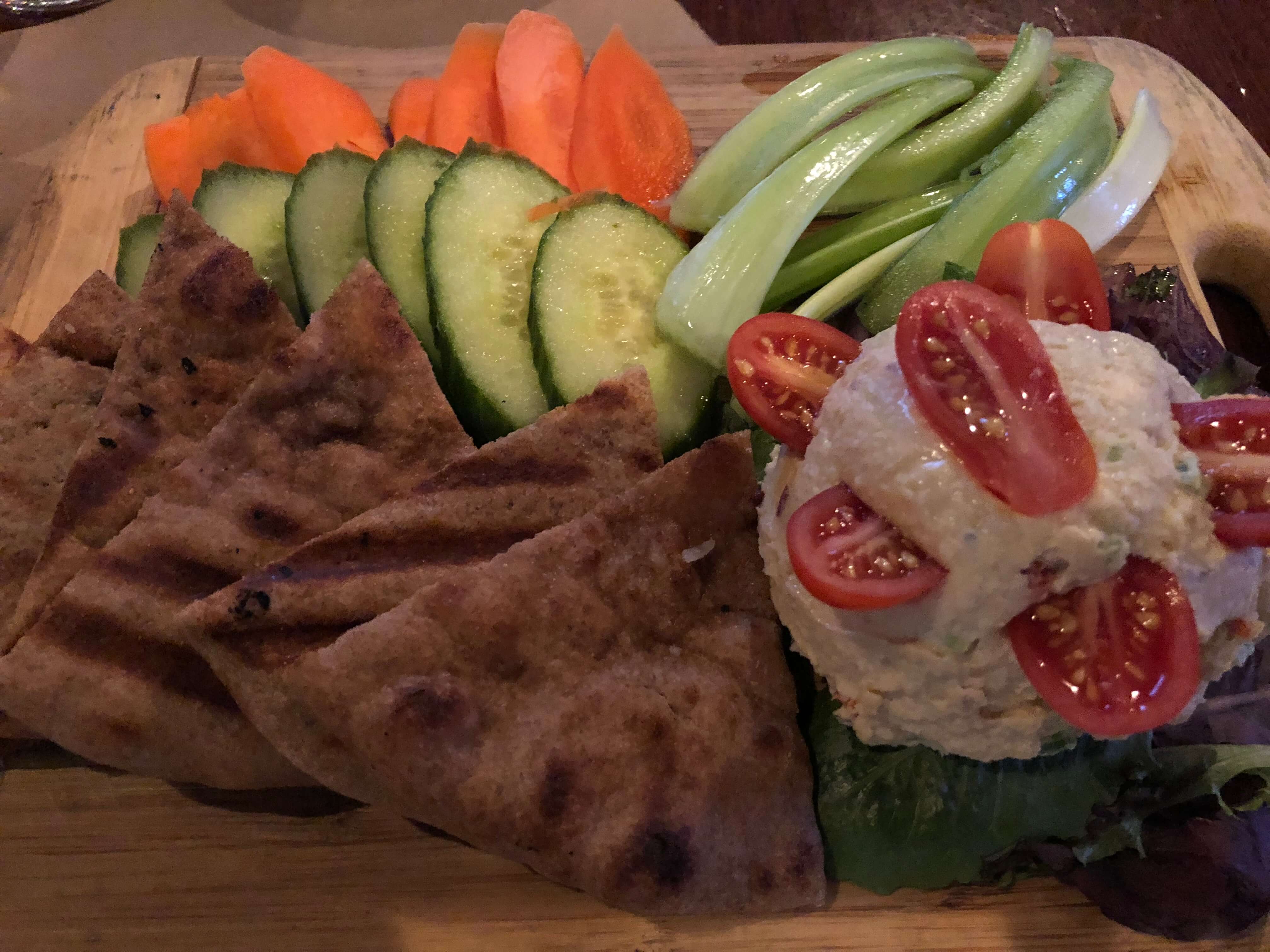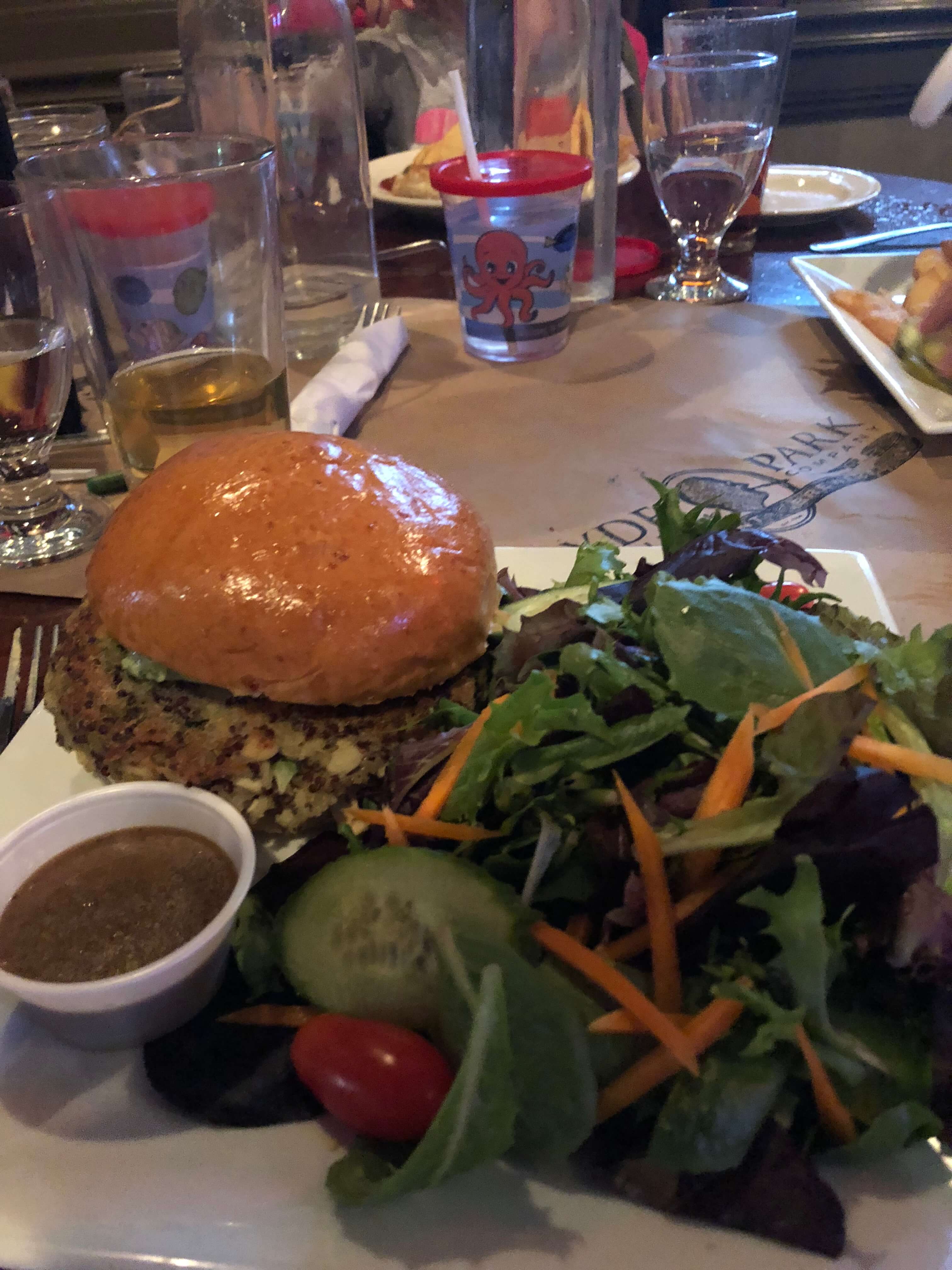 We started out with the House-Made Buffalo Hummus Platter with main meal being the Edgie Veggie Burger (herb vegetable infused quinoa burger, 
tofu, hummus, guacamole, 
jalapeño basil aioli, Brewer's chips). Every meal is suggested with a beer pairing where I opted for the Big Easy Blonde, a lighter brew. They also had a pretty extensive kids' menu where the kids had grilled cheese, burgers, and pasta and lemonades. The bar area was also packed with patrons who were listening to live music (check out their complete music calendar).

8. Mahoney's Irish Pub & Steakhouse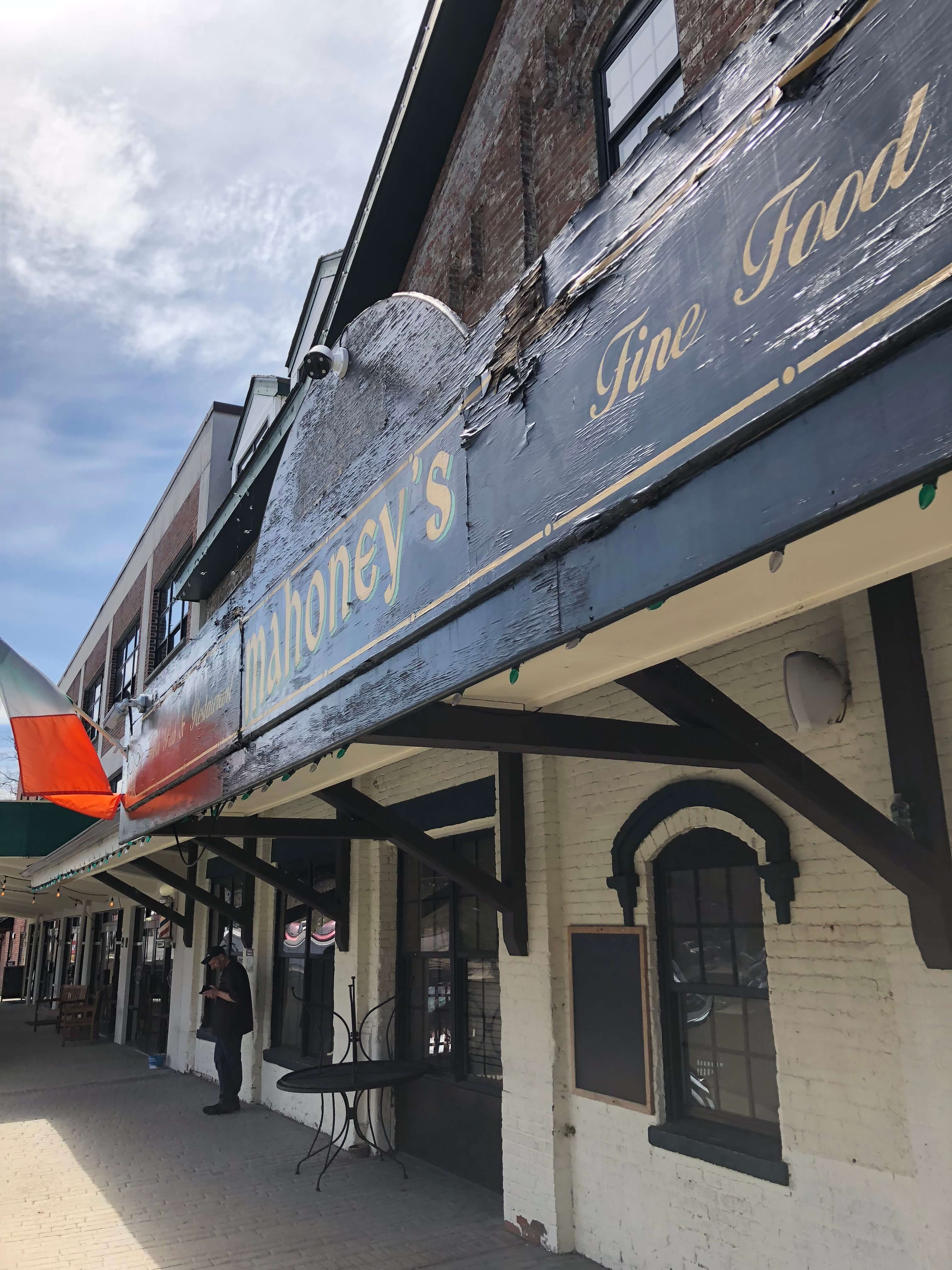 Before our visit to the Mid-Hudson Children's Museum, we enjoyed lunch at Mahoney's Irish Pub & Steakhouse. Located at the Poughkeepsie train station, this traditional Irish pub features two floors for dining and special events, such as comedy nights, mystery theater, live music, and more.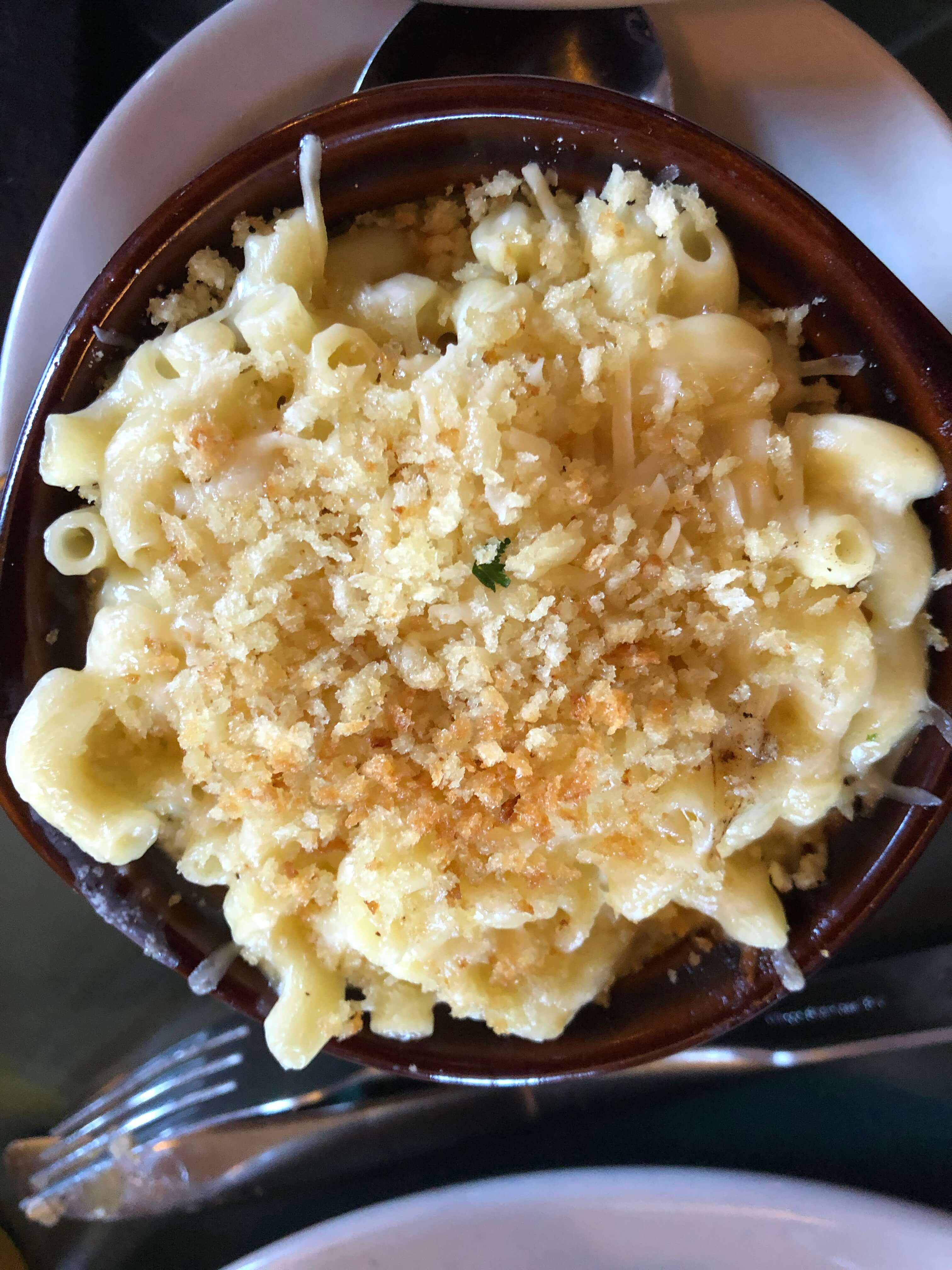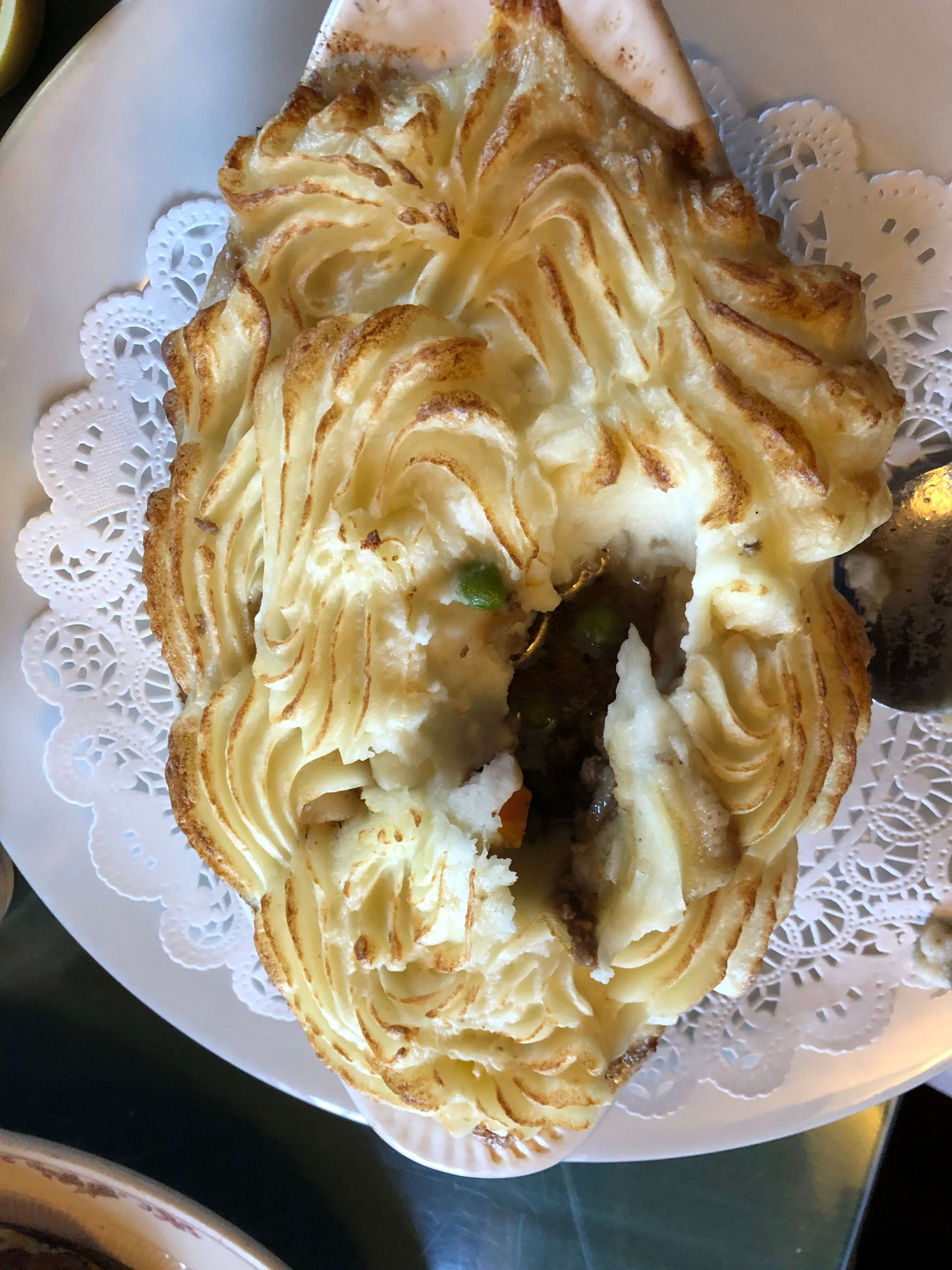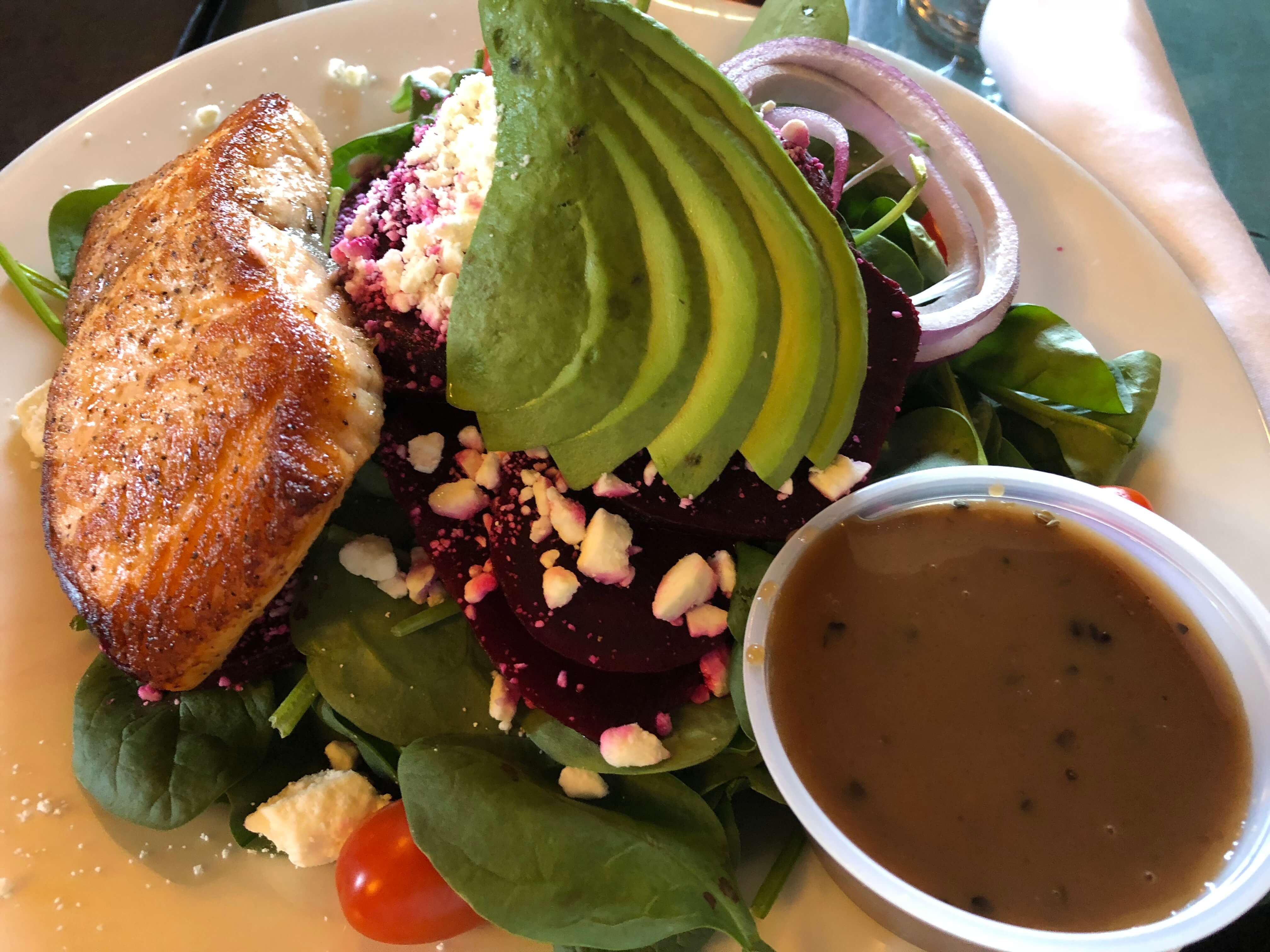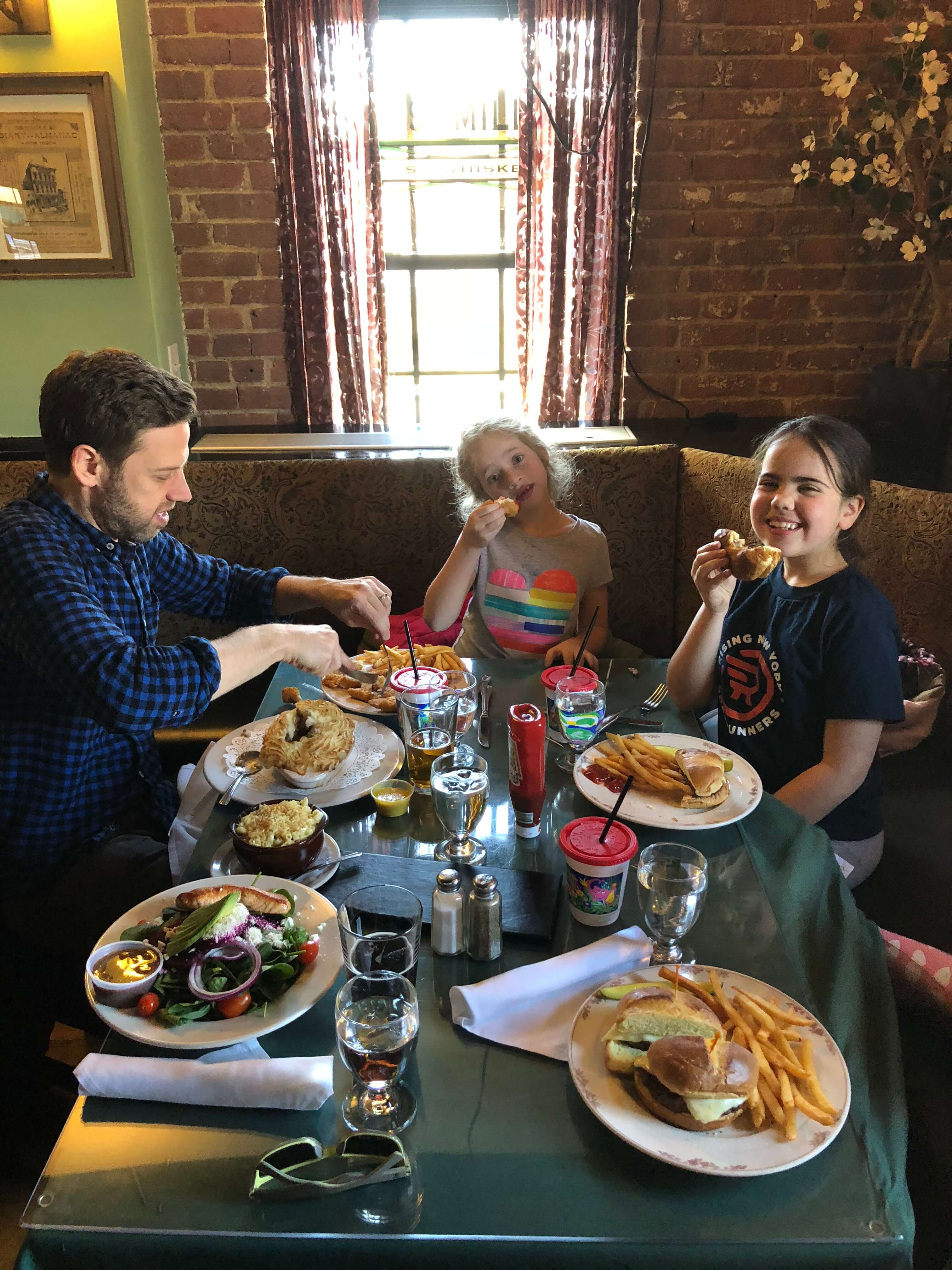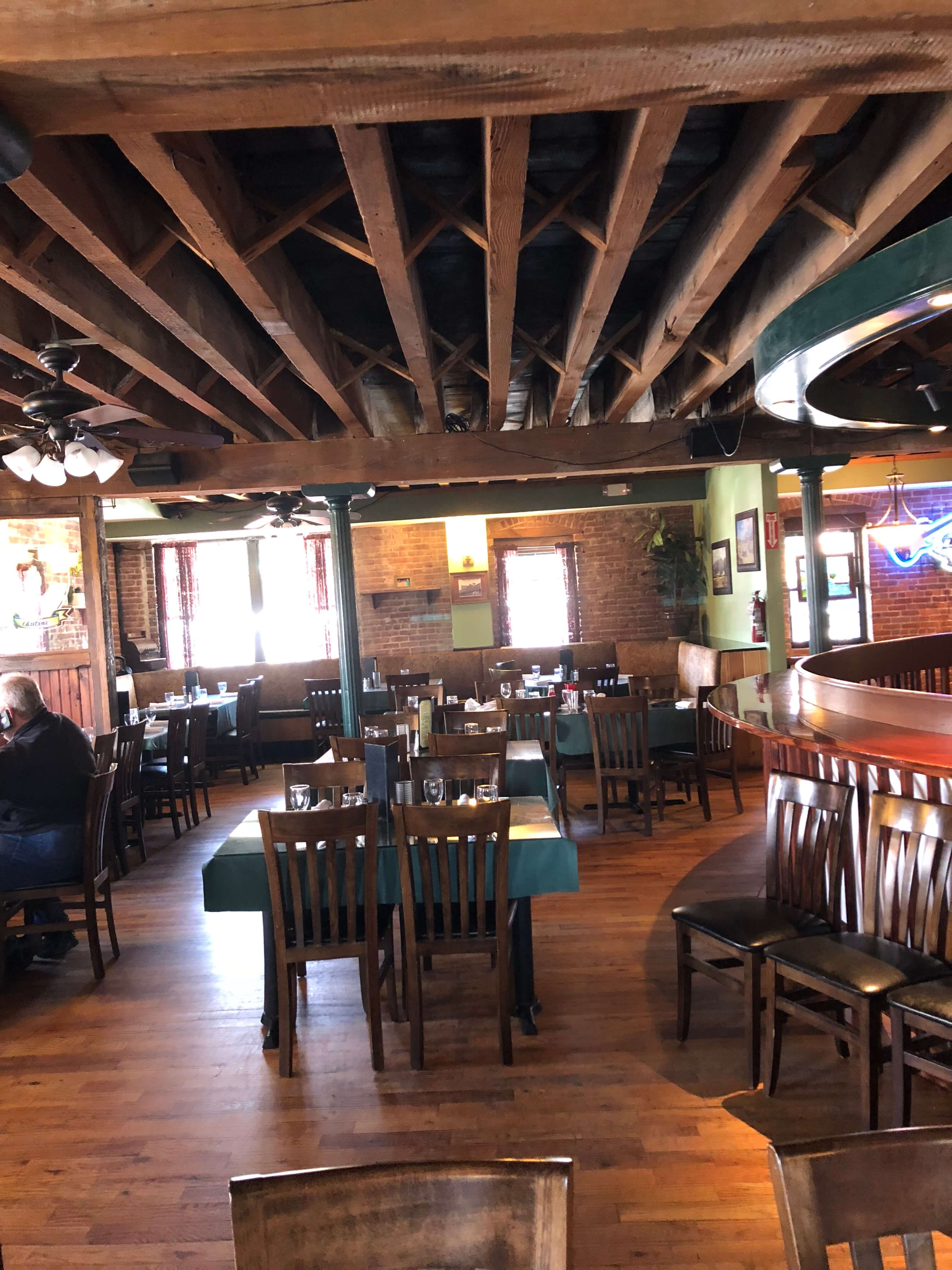 During our visit, we enjoyed a hearty lunch where we sampled their Piggy Mac with Pulled Pork, Shepard's Pie and the Salmon Salad. The kids' enjoyed the kids' hamburger (which was massive!) and chicken fingers and fries. They also loved that their meal came with an ice cream sandwich! Stop by before your visit to the Mid-Hudson Children's Museum to enjoy a filling and delicious lunch.
I was provided with some passes for our stay in Dutchess County. All opinions, as always, are my own.