Did you know that June 8th marks the 150th birthday of Frank Lloyd Wright, America's most famous architect?! To celebrate this milestone, the Frank Lloyd Wright Foundation, in partnership with Wright sites are hosting tons of fun events and special exhibitions throughout the year to honor his legacy.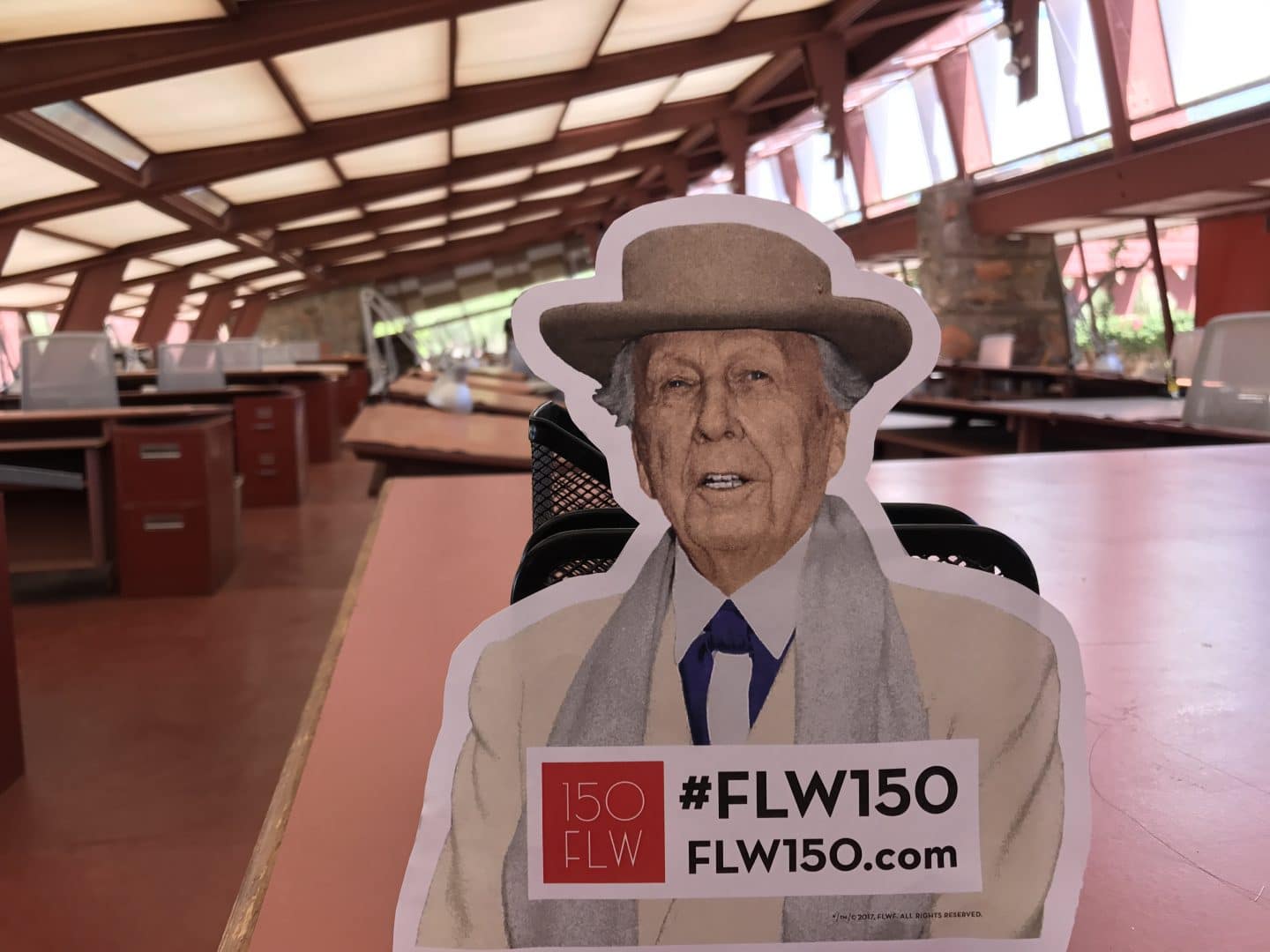 At the Guggenheim this will include a look at large-scale, rarely seen photographs of the museum during its construction. There will also be an actor on-hand to portray Frank Lloyd Wright from 10 am and 1 pm. The day will include celebratory cupcakes, building tours, free after hours admission, temporary tattoos, raffles, and discounted admission at only $1.50 per person!
On June 10th, the museum is offering a drawing workshop, Drawing the Guggenheim, to help visitors develop a deeper understanding of the building's architecture. Also, the Guggenheim is inviting visitors, who are visually impaired, to a take a special tour of the museum focused of the Wright's career and the design on June 12th. And you if you can't make the party, you can still celebrate by checking out some other related activities such as architecture-specific tours, sketch workshops such as Drawing the Guggenheim, and a variety of family programs.
Additionally, the Museum of Modern Art's exhibition, Frank Lloyd Wright at 150: Unpacking the Archive, opens on Monday, June 12th and will run through Sunday, October 1st. The exhibition comprises approximately 450 works made from the 1890s through the 1950s, including architectural drawings, models, building fragments, films, television broadcasts, print media, furniture, tableware, textiles, paintings, photographs, and scrapbooks, along with a number of works that have rarely or never been publicly exhibited.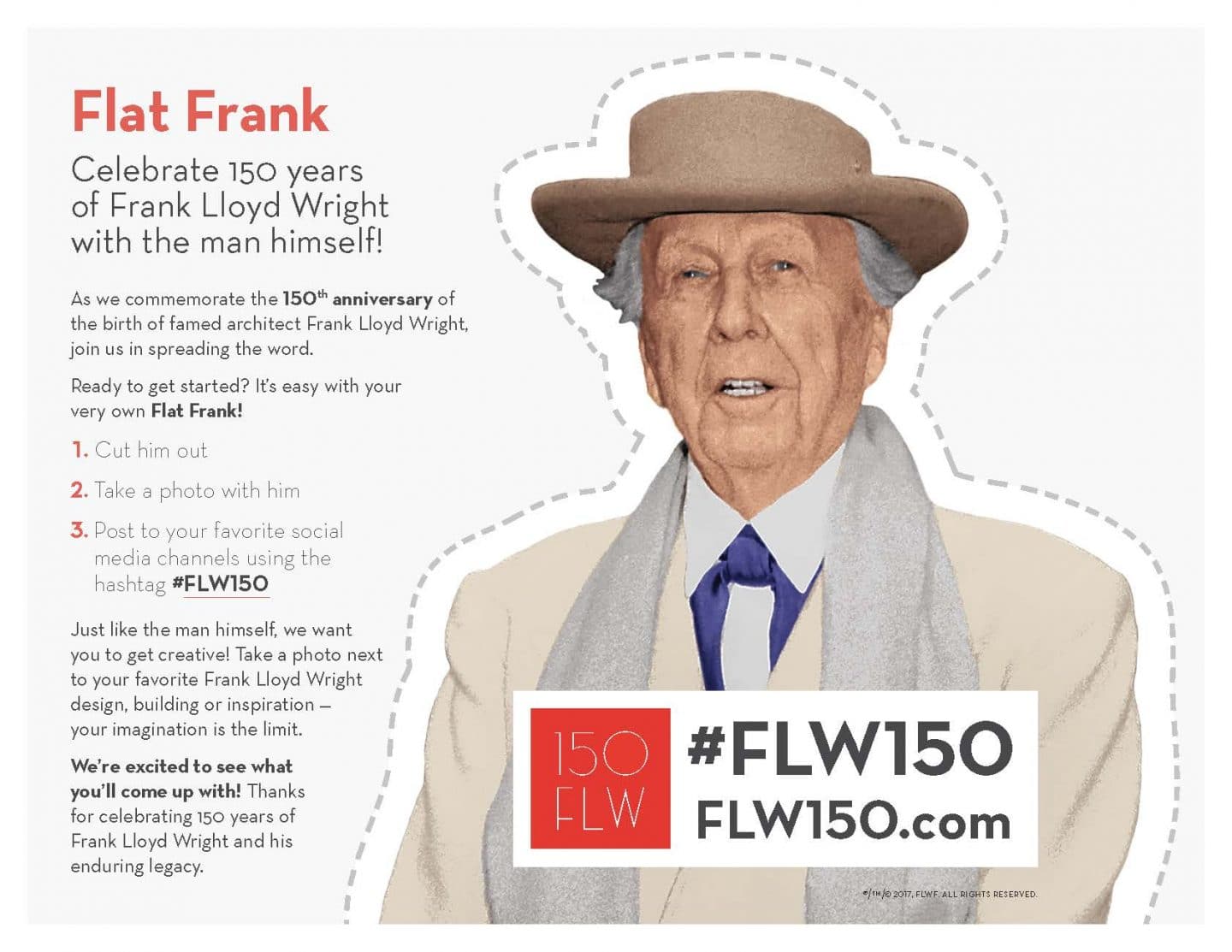 Additionally, kids can get in on the fun by drawing their own plan and Flat Frank to honor the legendary architect and inspire your kids to dream big and think boldly, like Frank Lloyd Wright.
Download Flat Frank here and the activity sheet here.
And be sure to visit FLW150.com to learn more about your local events!