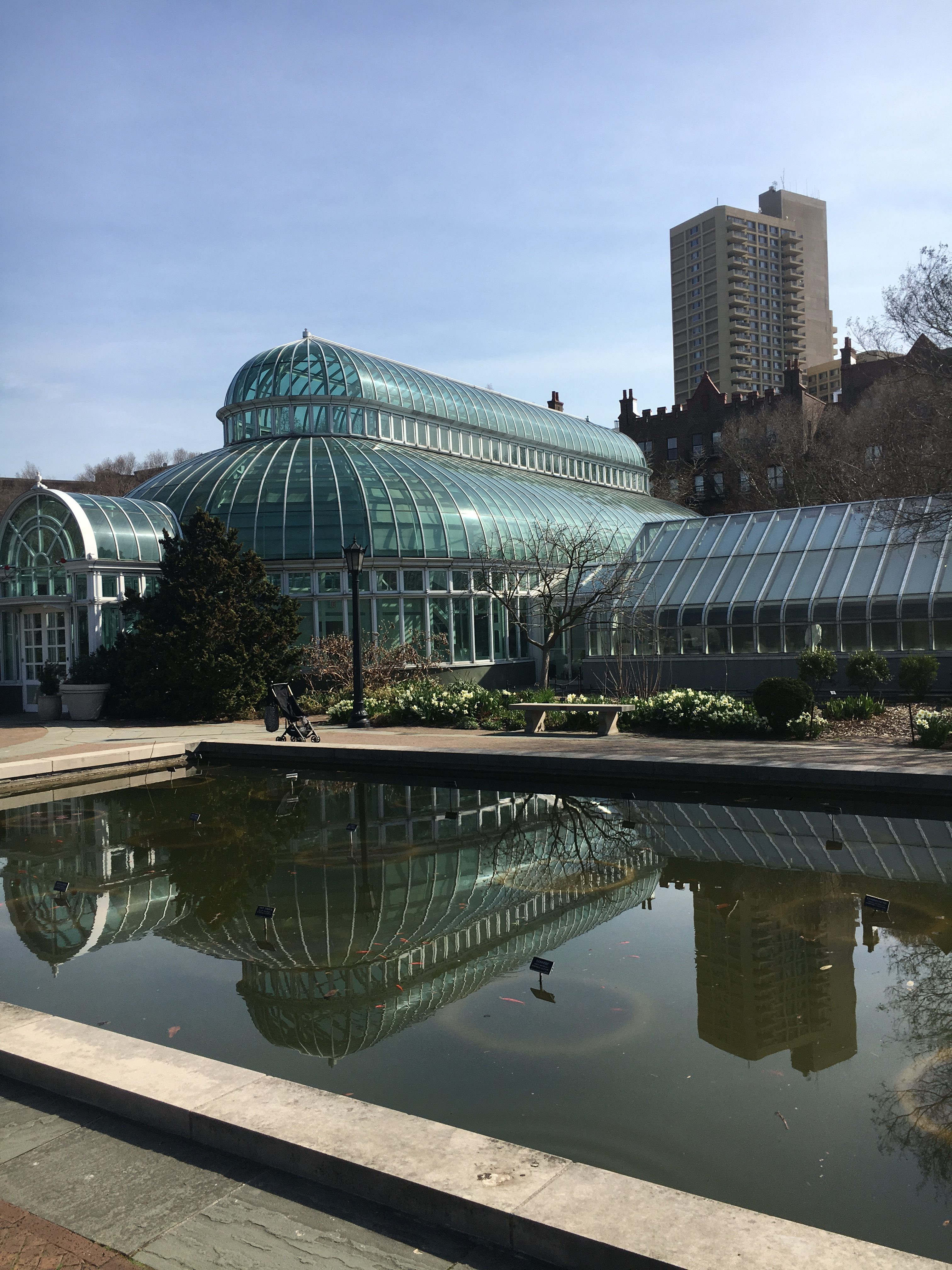 The start of spring break took us back to Brooklyn to visit family where we spent most of our days exploring and soaking in the sunshine. Remarkably, this included temps that were in the upper 70s where we spent one of our days outside and exploring the gorgeous Brooklyn Botanic Gardens. A staple place of learning and exploration from our life in Brooklyn, I was really excited to experience a day there with the girls–seeing the  cherry blossoms and exploring the newly constructed discovery garden for kids.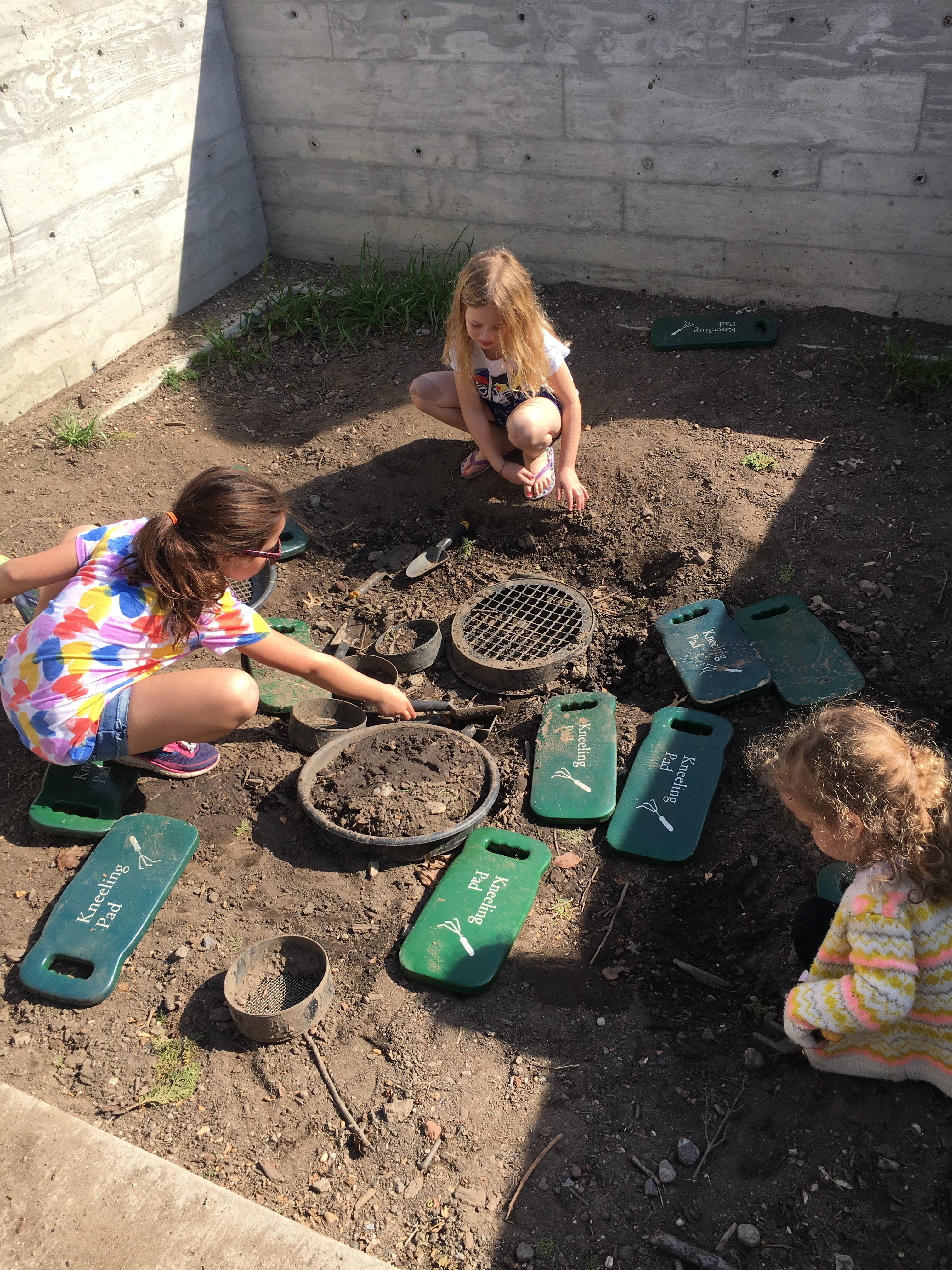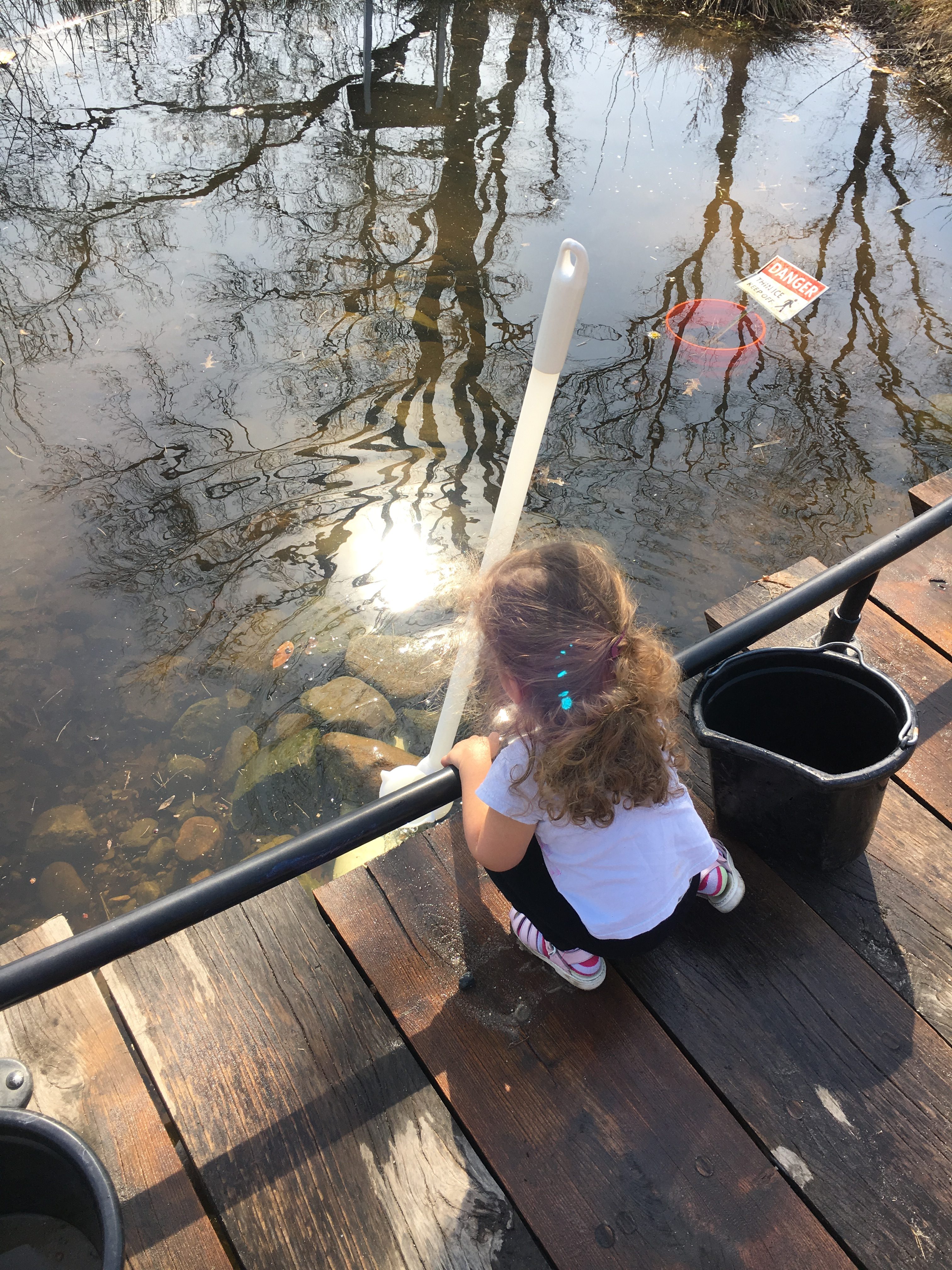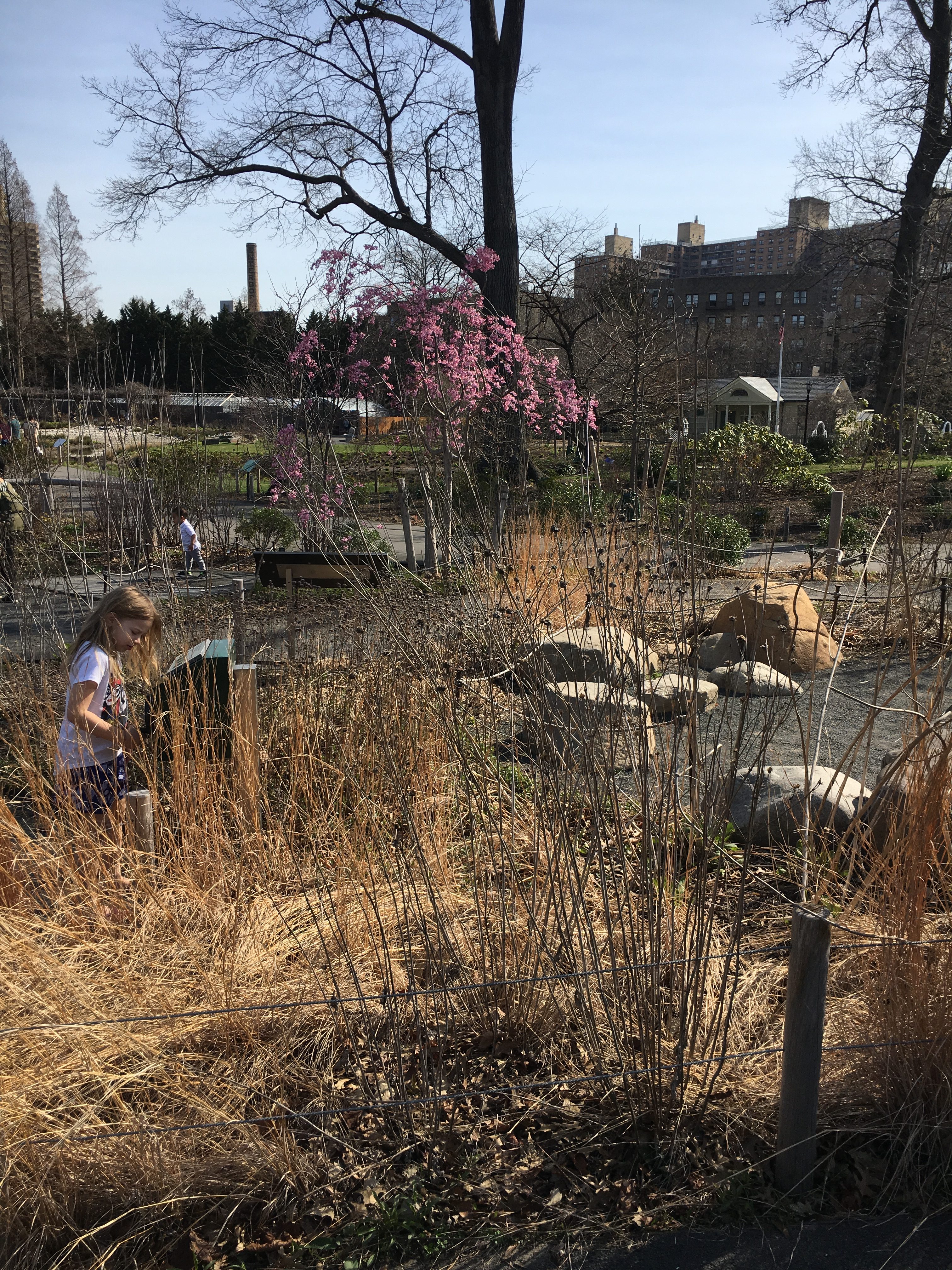 We went on Tuesdays (it is free at the BBG before noon on Tuesday and Saturday) where we headed straight for the new kids' garden. This included tons of new amenities where kids could explore all about garden life through hands-on and immersive activities. The girls loved playing with dirt, learning about composting, checking out the meadow, playing with the cool wooden musical instruments and even creating their own planter filled with basil that we could take home. If I hadn't wanted to check out the cherry blossoms, we probably could have stayed in this area all day. The kids (9 to age 2) just loved it and offered so many varying levels of education, play and hands-on experiences that kept them engaged and active during our time in that section. In addition to exploring this area, they also have tons of cool programs for families like the upcoming healthy gardening class, story time, toddler time and more!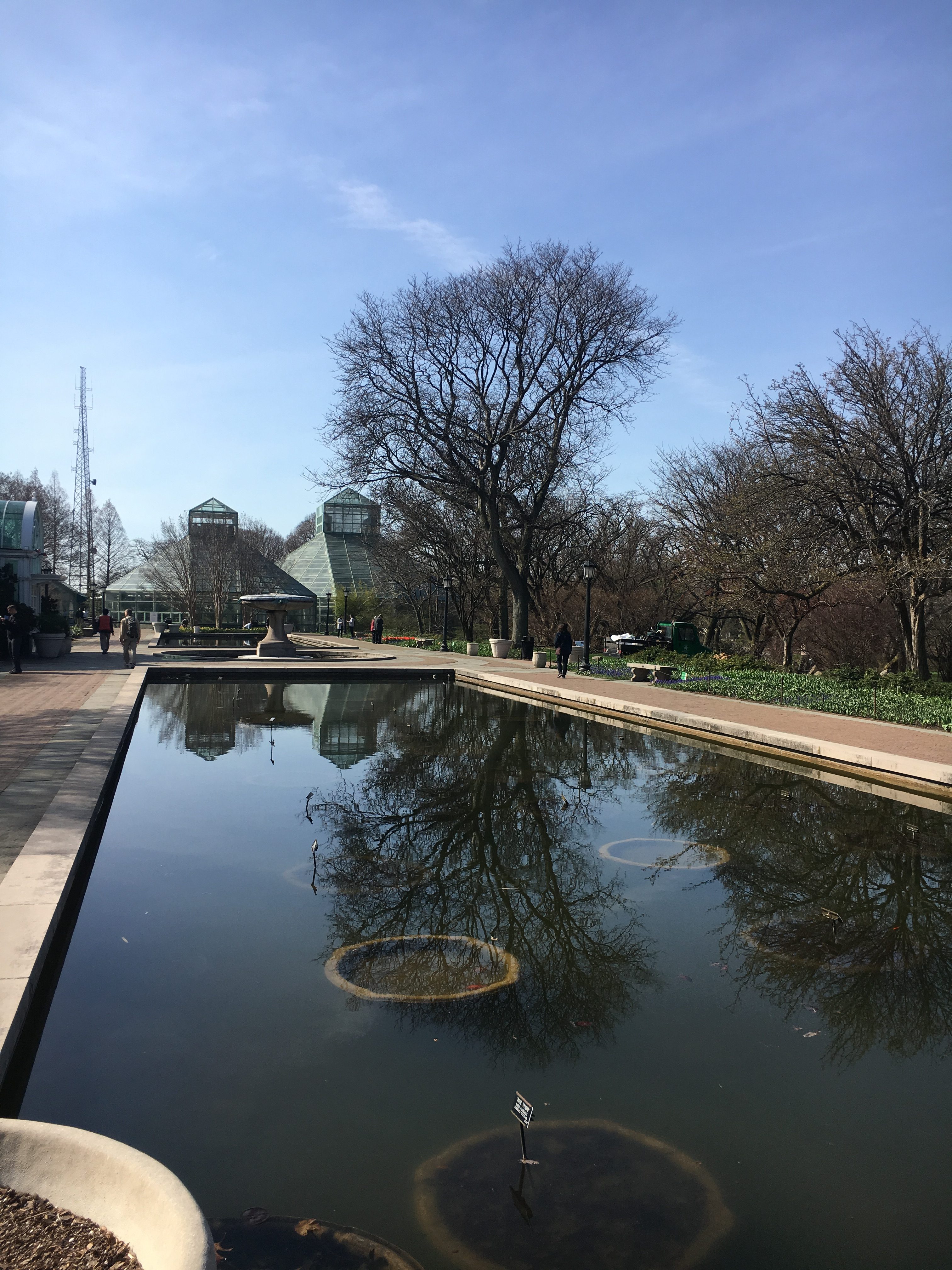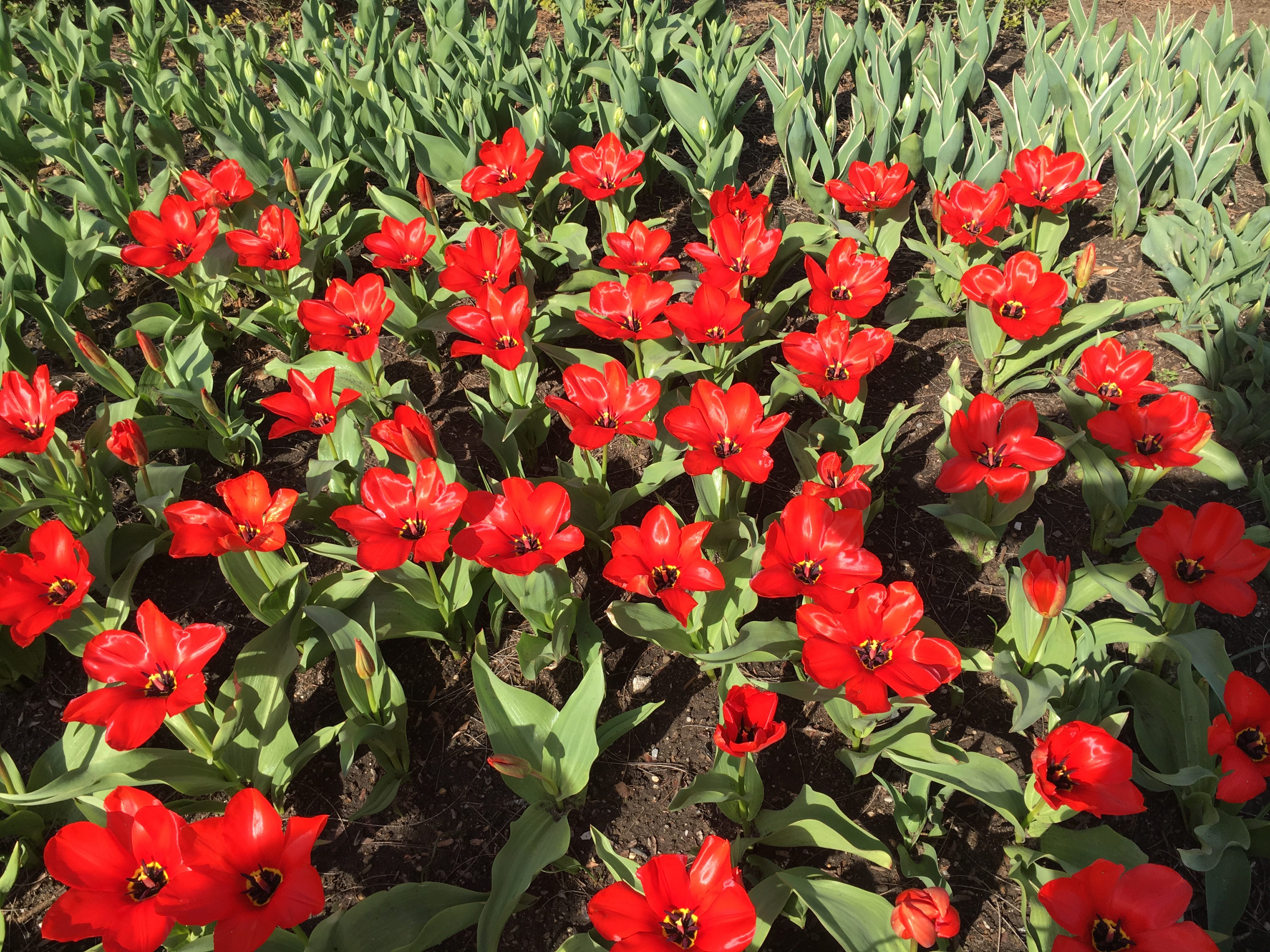 After our time in the discovery garden, we ventured back to the main area to check out what had bloomed already. A few flowers were starting to bloom, along with several cherry blossom trees that were blooming throughout the garden. Walking to the main cherry blossom area, we stopped to check out the Japanese garden that was packed as visitors took pictures of some of the trees and gorgeous landscape.  We then made our way to the main area where a few blossoms where in bloom; however you should check out  the really cool cherry watch feature on the BBG website to determine when the full collection will be in bloom.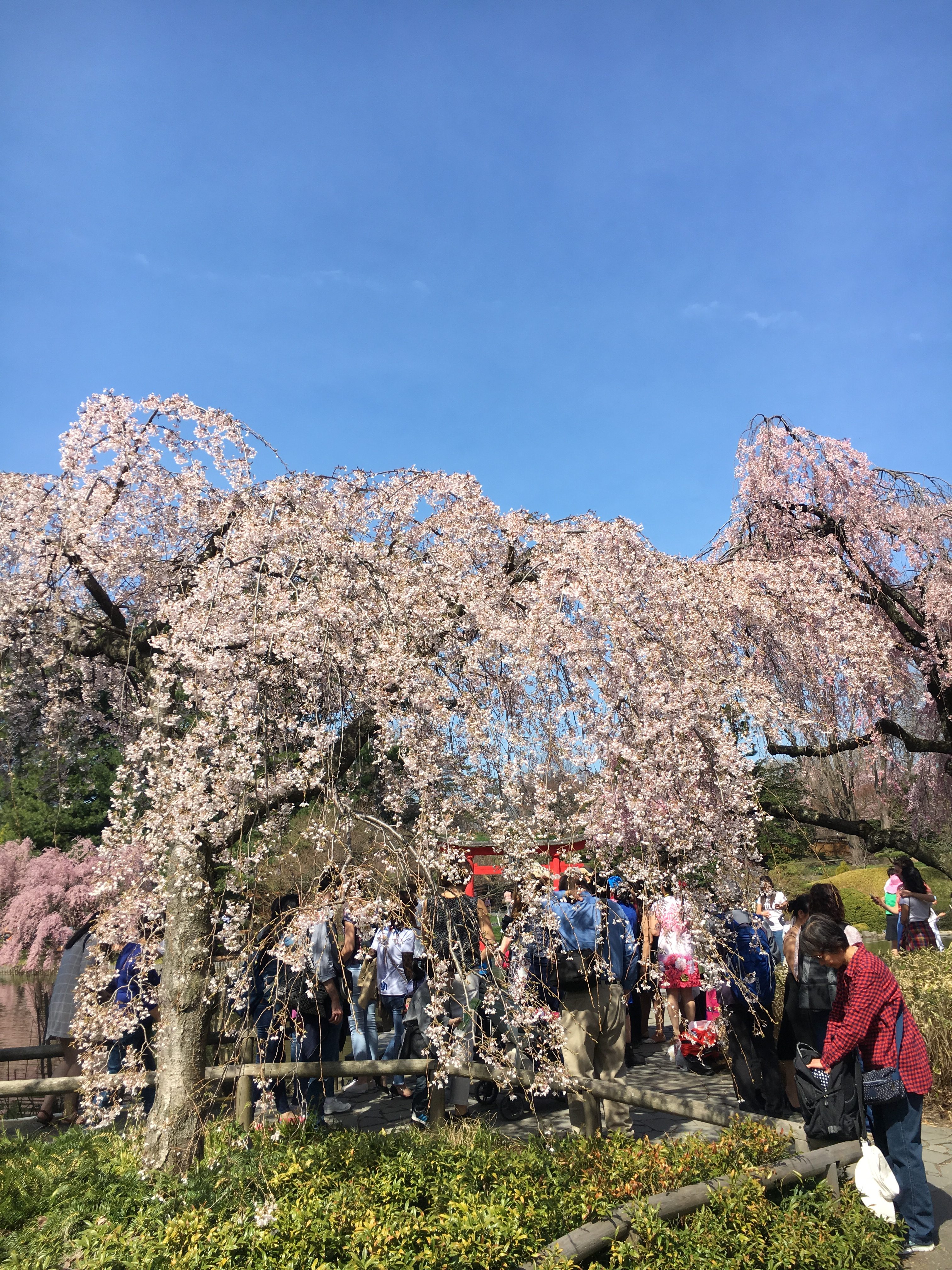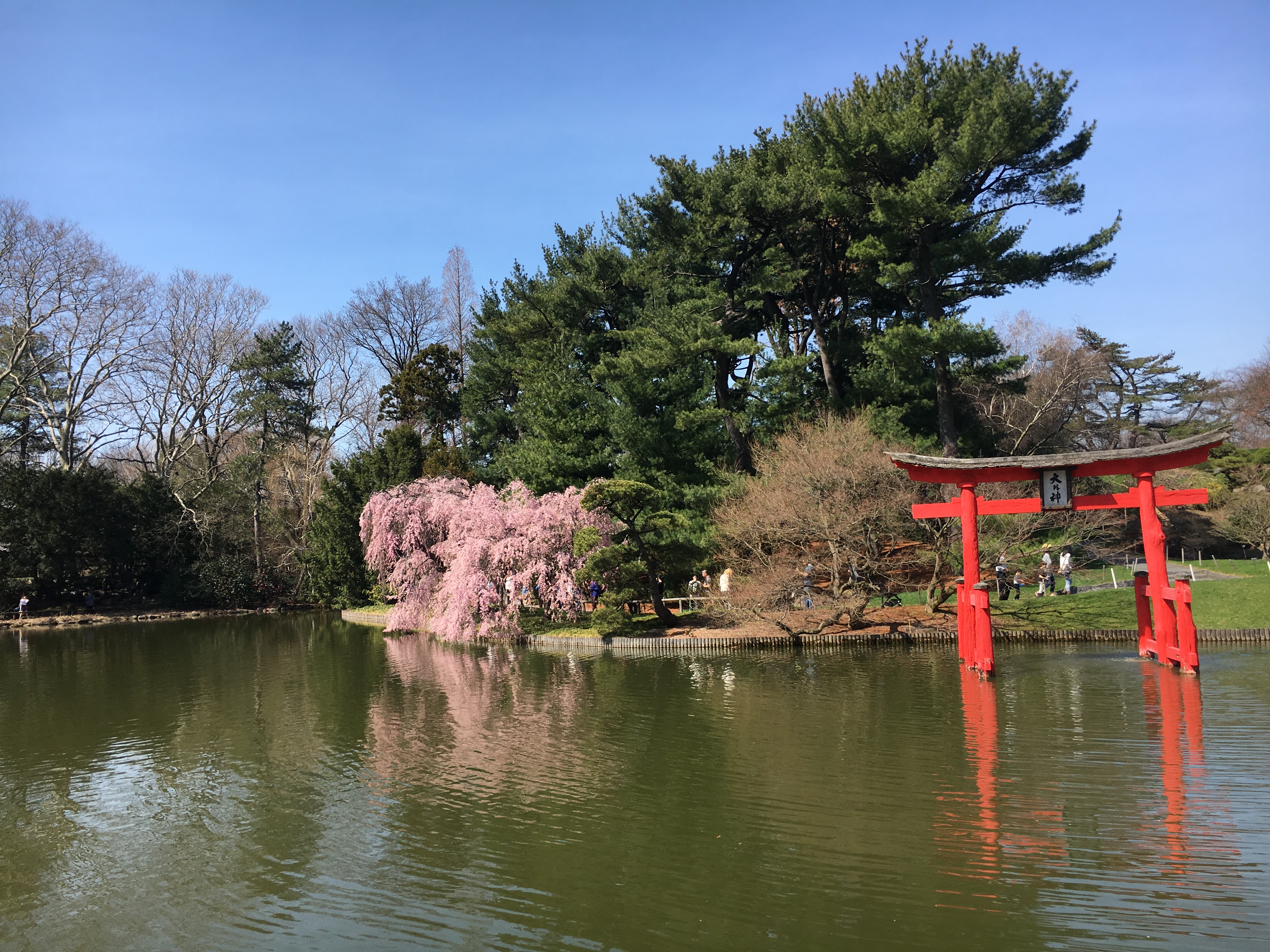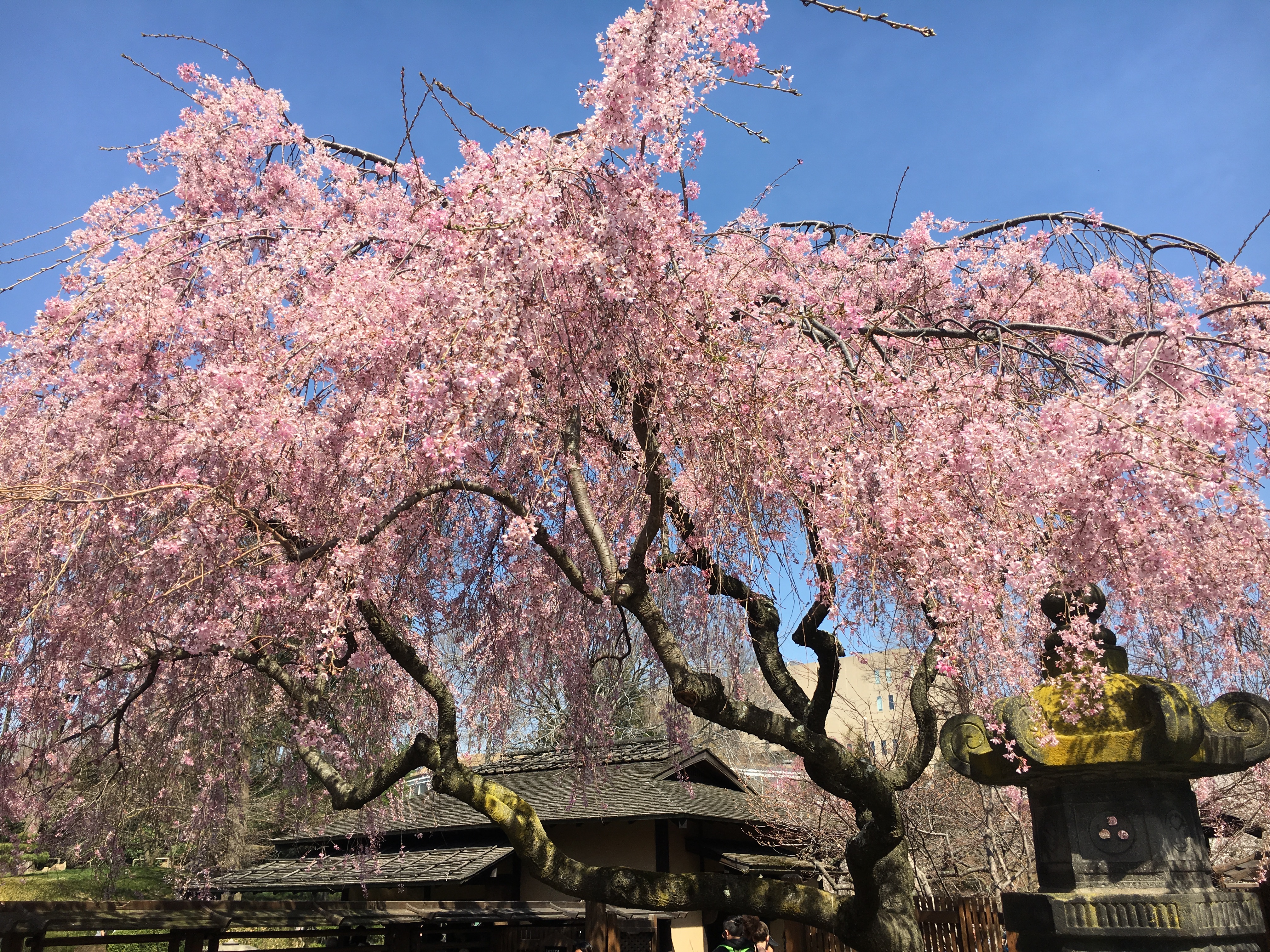 Nevertheless, we still had a great time, soaking in the warm weather and exploring this beloved garden. With the start of spring, I'm so excited to go back and check out even more of the blooms and their upcoming plant sale.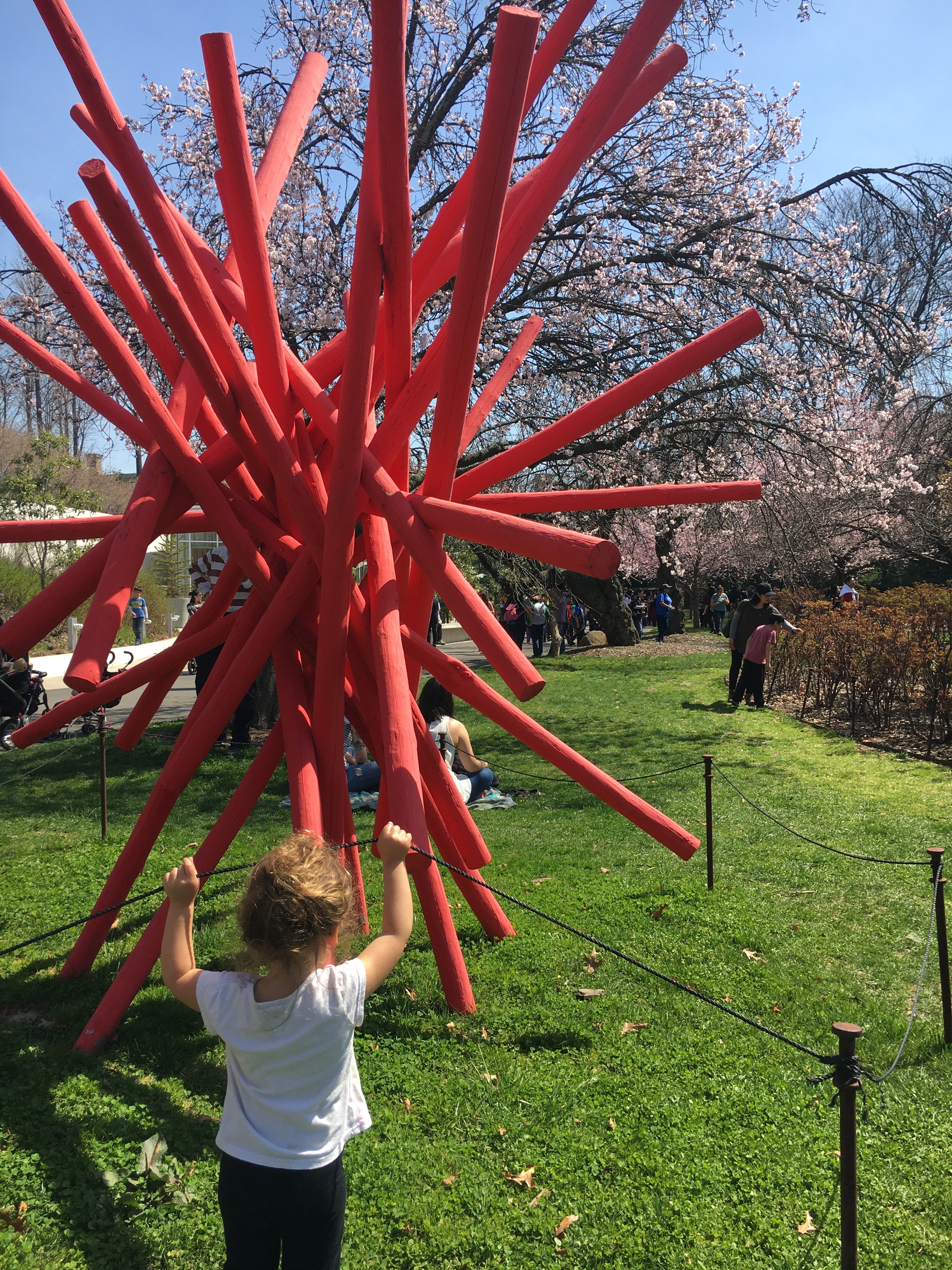 For more information, please visit: https://www.bbg.org
Check out more family gardening tips here: https://organicdailypost.com/family-gardening-tips/