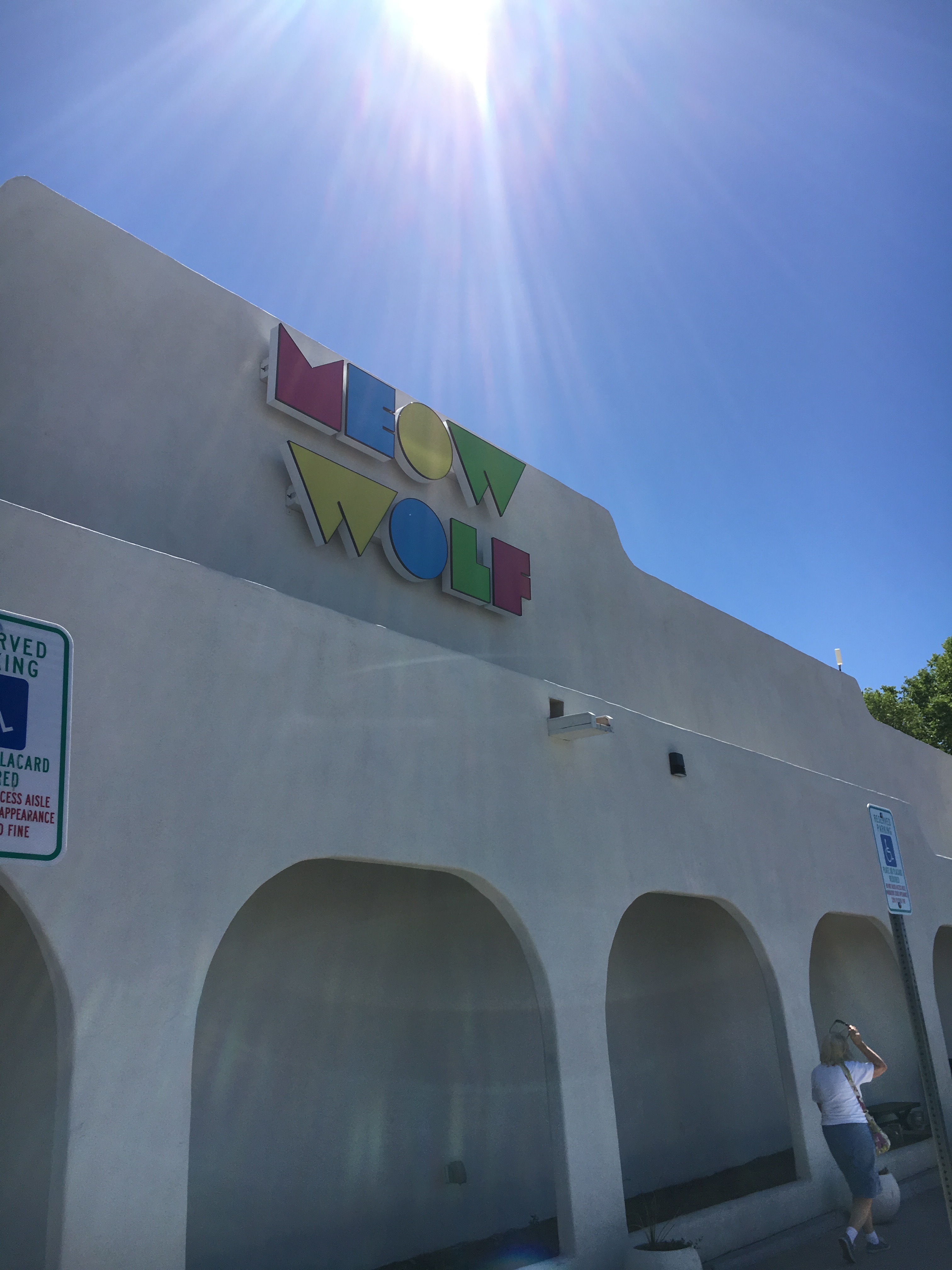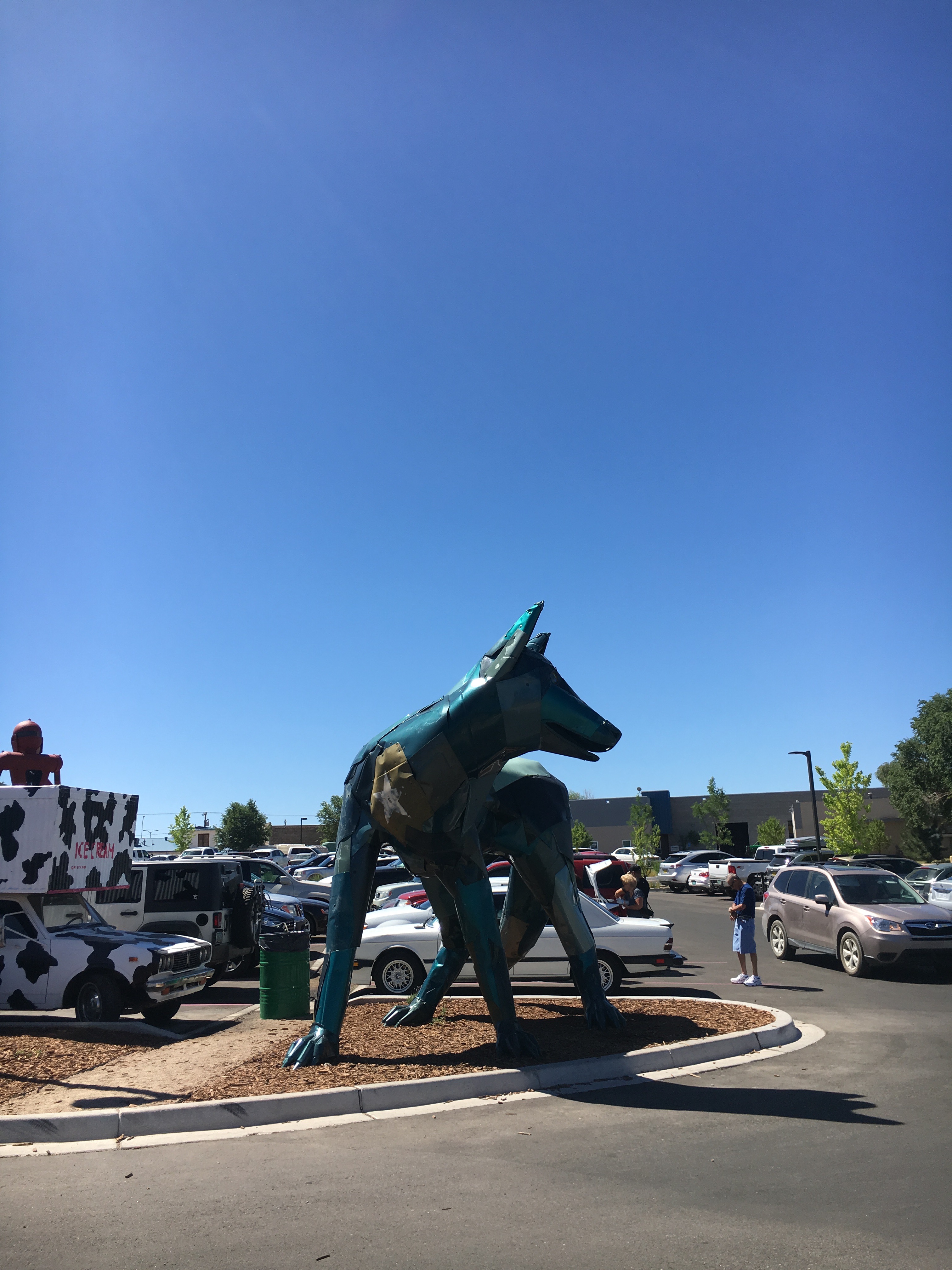 A part of our adventure to New Mexico also included some day trips to the city of Santa Fe. About an hour from Albuquerque, we started our day by enjoying an incredible experience at Meow Wolf. Created by an "immersive art experience production company," Meow Wolf is a visceral wonderland that will leave your senses piqued as you experience an unseen world of art, technology, music, and much more!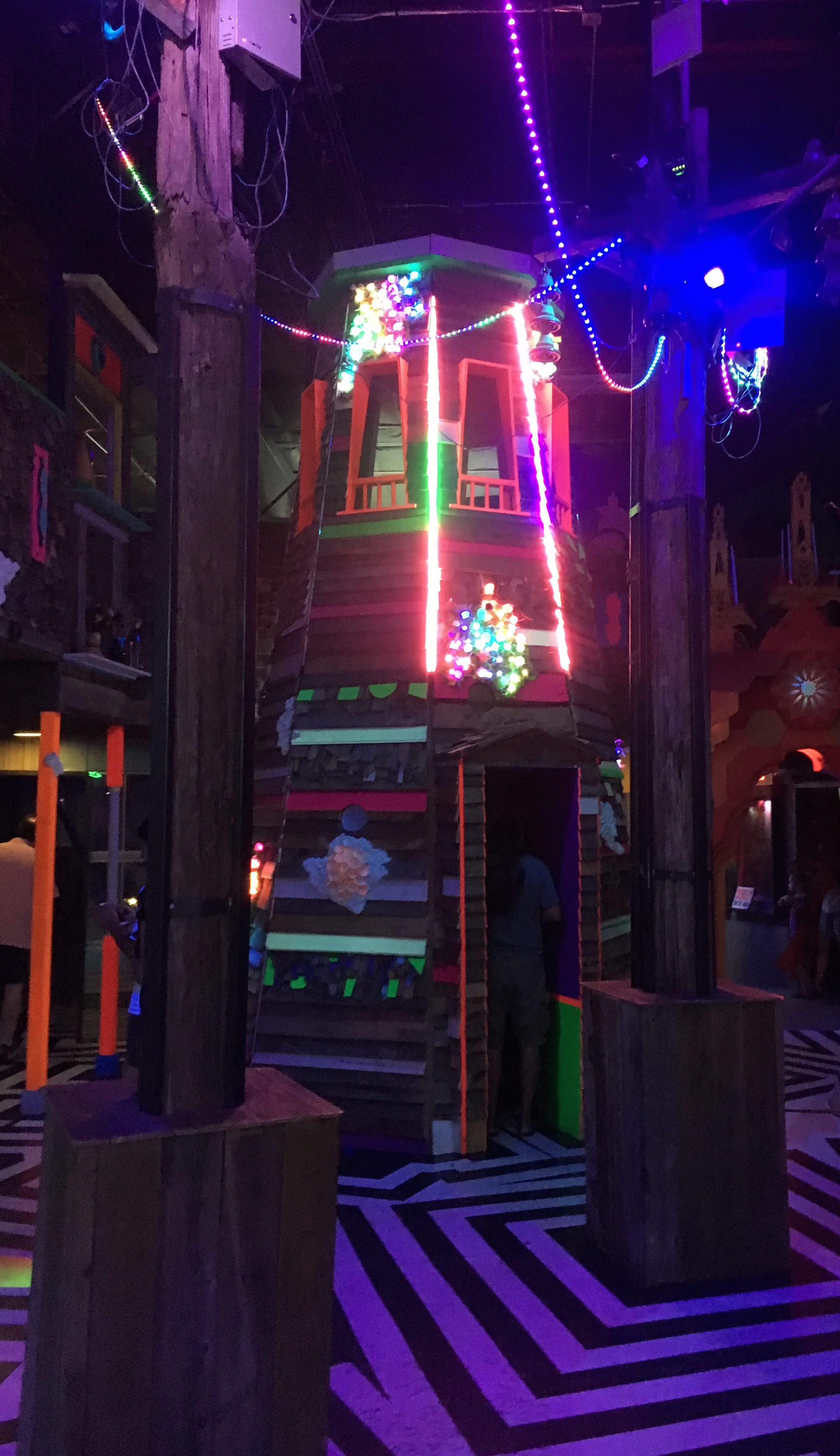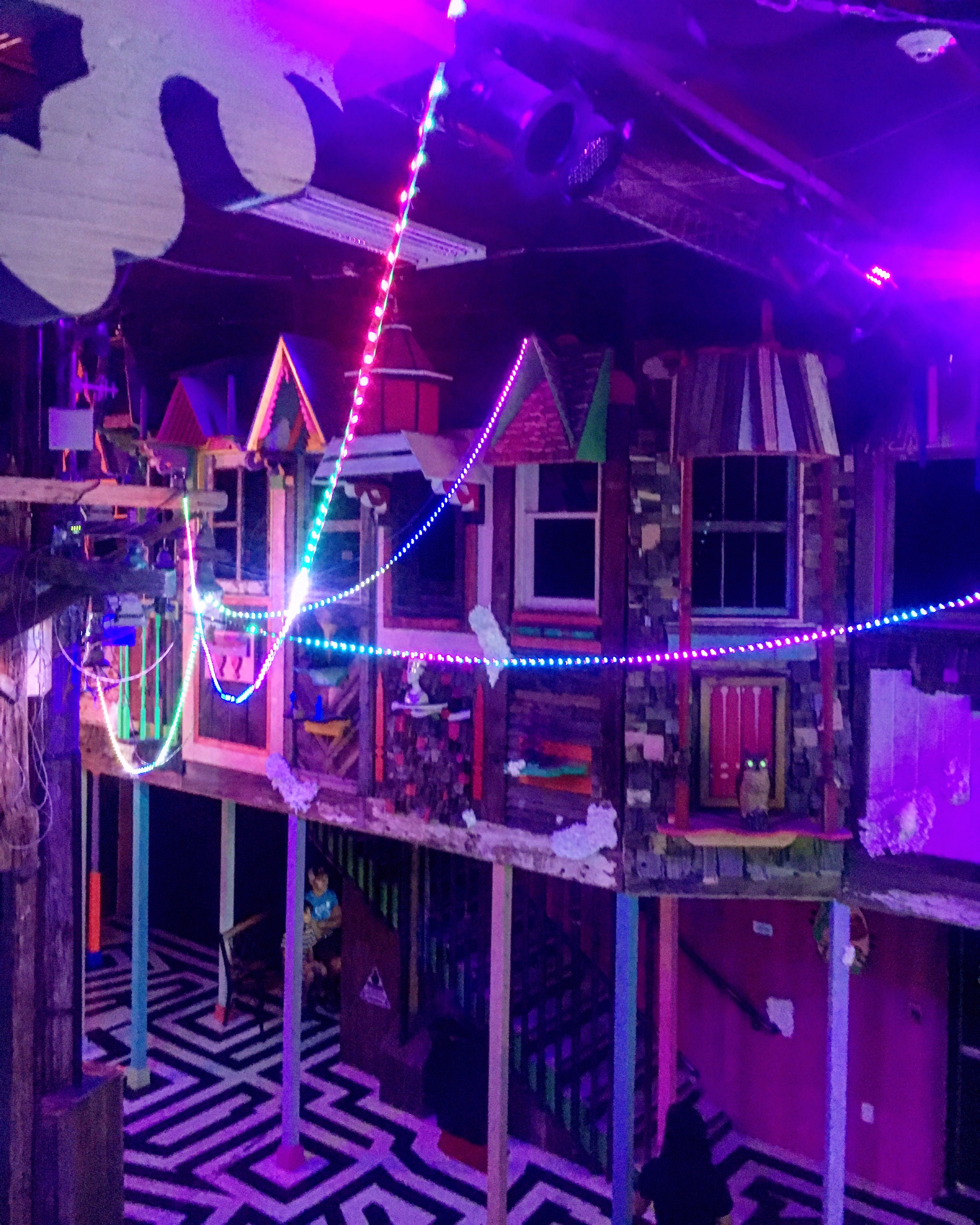 Meow Wolf: What It's Like
As a first time visitor, I wasn't sure what to expect. After we watched a short (but amusing) video we entered opened a door that led to the outside of a house called the House of Eternal Return. From there, we were free to roam and explore the 20,000-square-foot exhibition. As soon as you enter the space, you can start to explore and experience the home of the Selig Family. My daughters (8 and 5) were beyond thrilled as they went upstairs, climbed through passageways, creeped into rooms, touched everything they could get their hands on, and essentially become a part of this imaginative world. A voyage of time and space, you'll find insight about the family that once lived there smattered throughout the space-pictures adorned on the walls, placement of the rooms, online searches preserved for all to see. The premise is that a mystery occurred in the space where adults can explore the narrative and uncover what happened. However, it is equally engaging for children who can experience this artistic and incredibly visual world.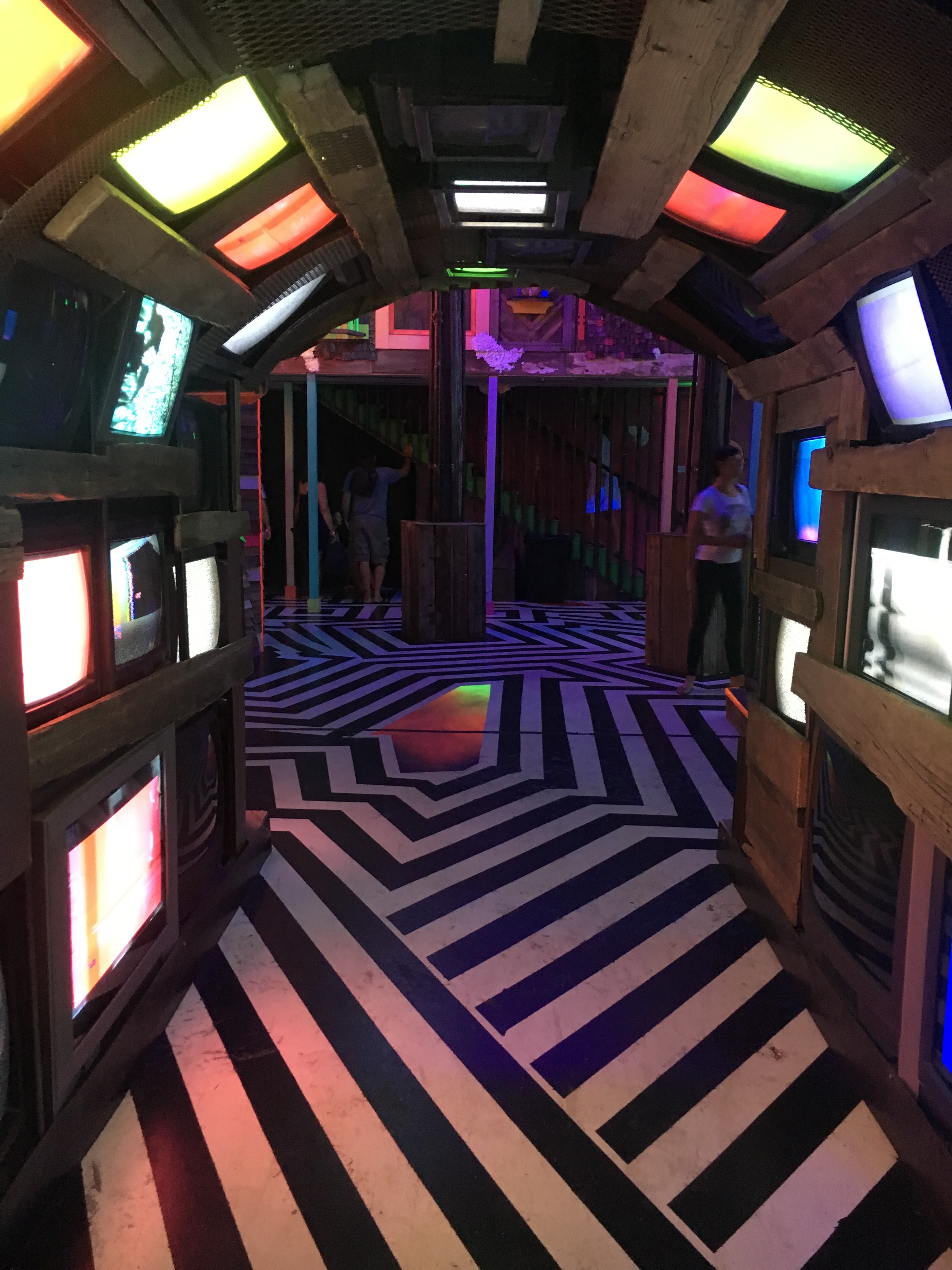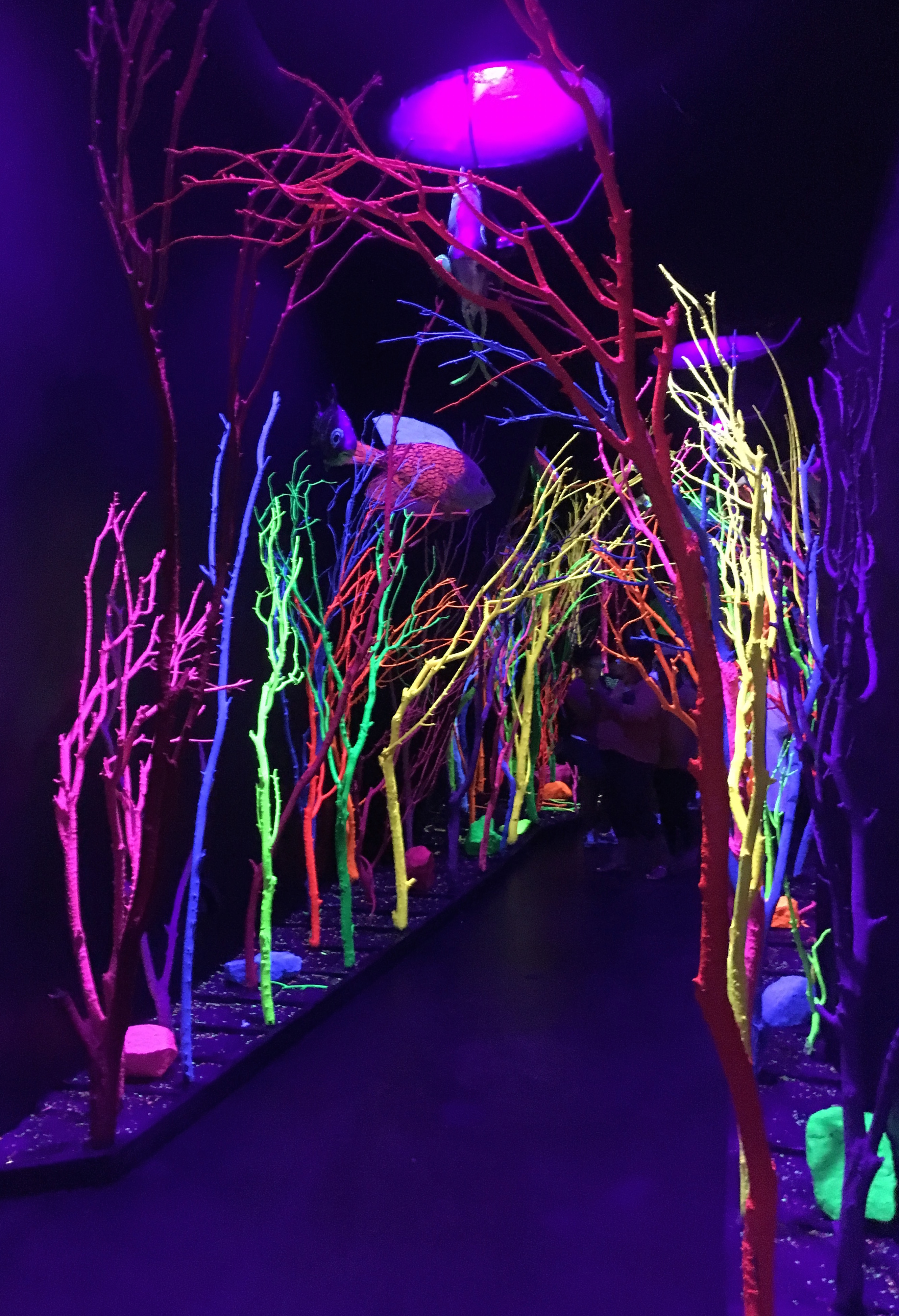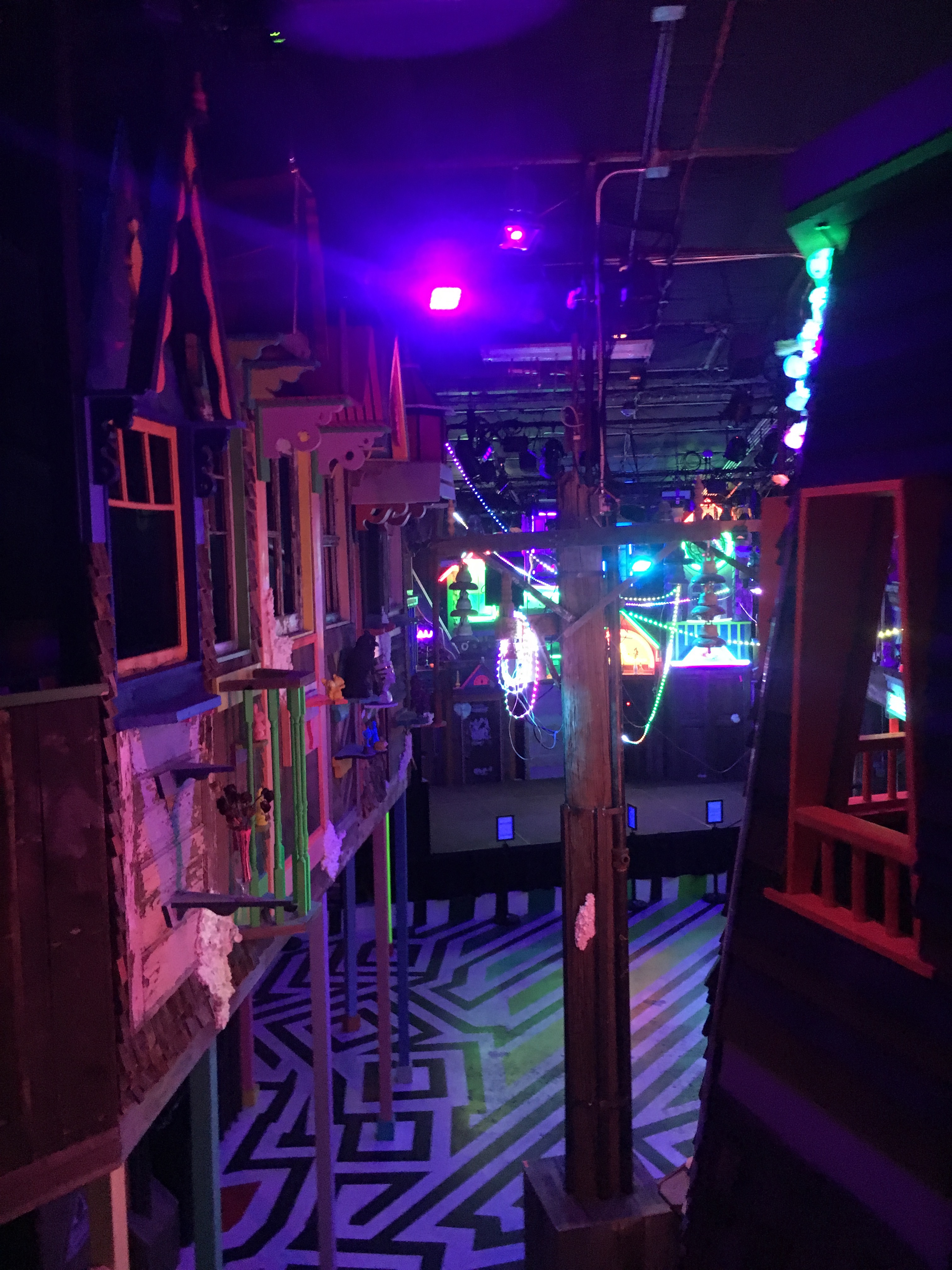 What I loved was how every room included so much more than what it seemed. Closets were secret passages and stairs led to other worlds. It was surreal and nothing I have ever experienced before. A DIY and artists' dream, Meow Wolf took us all on incredible journey through storytelling and wonder as we explored the fictional world that all seemed so real and beautiful in its oddities.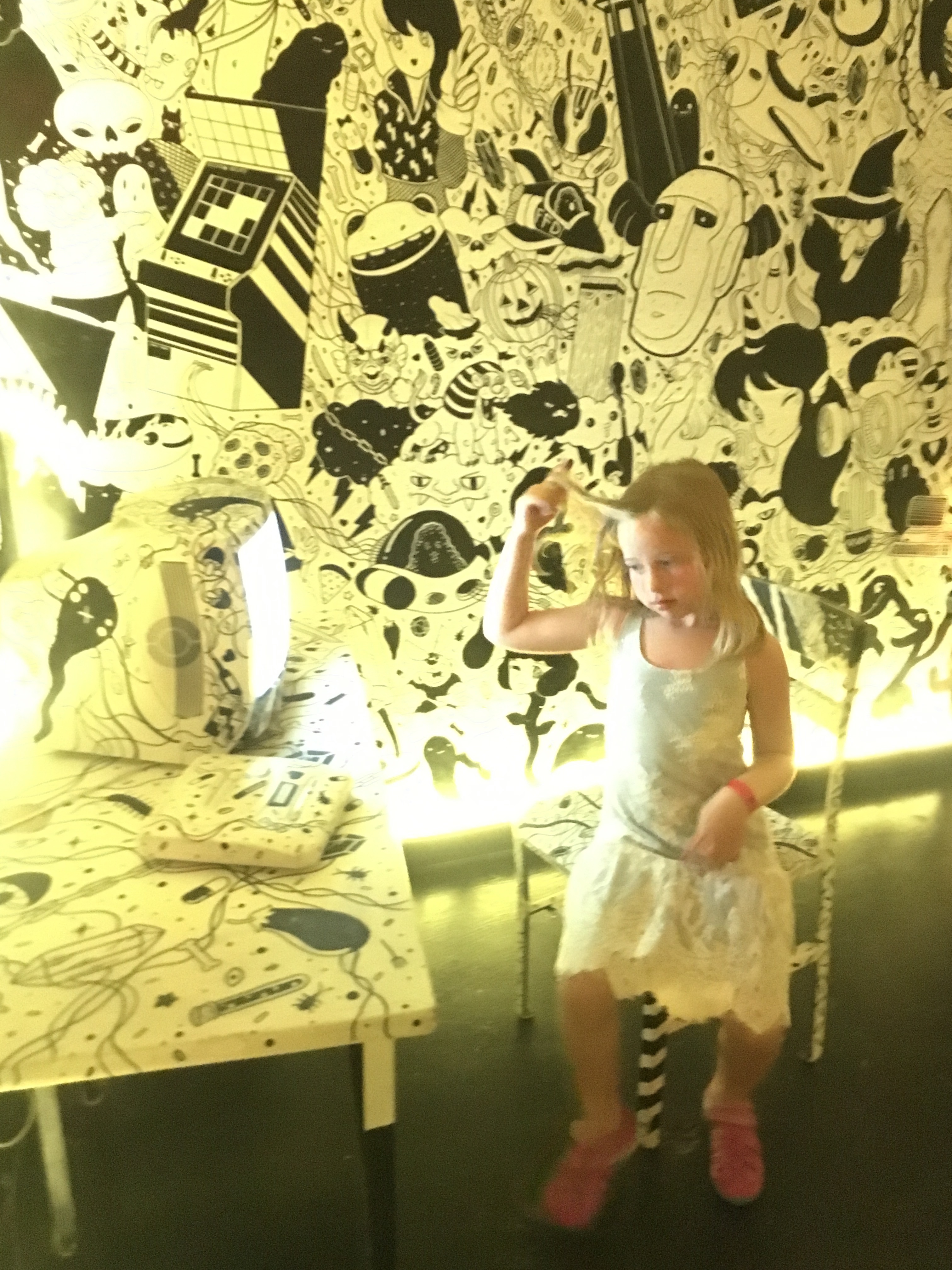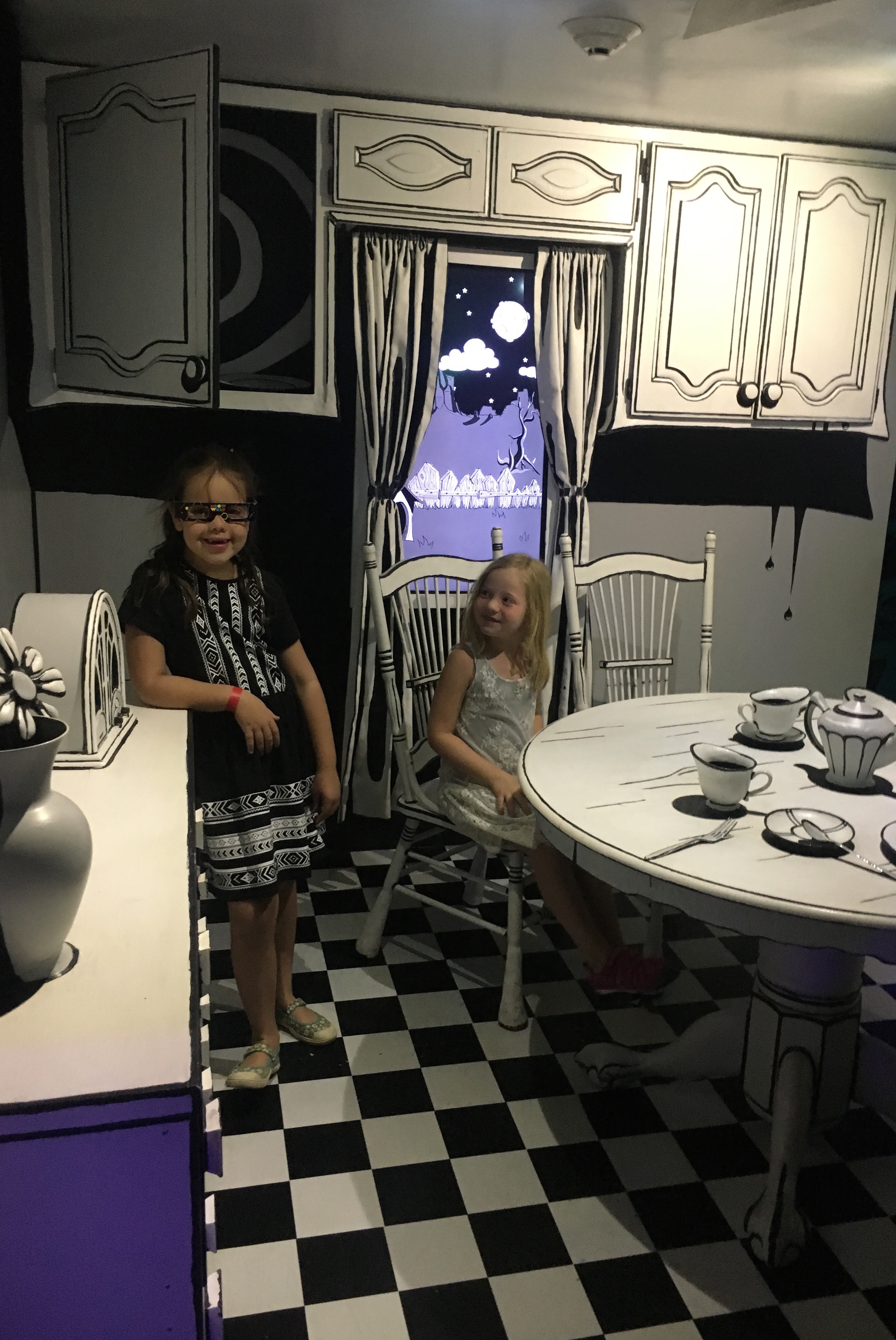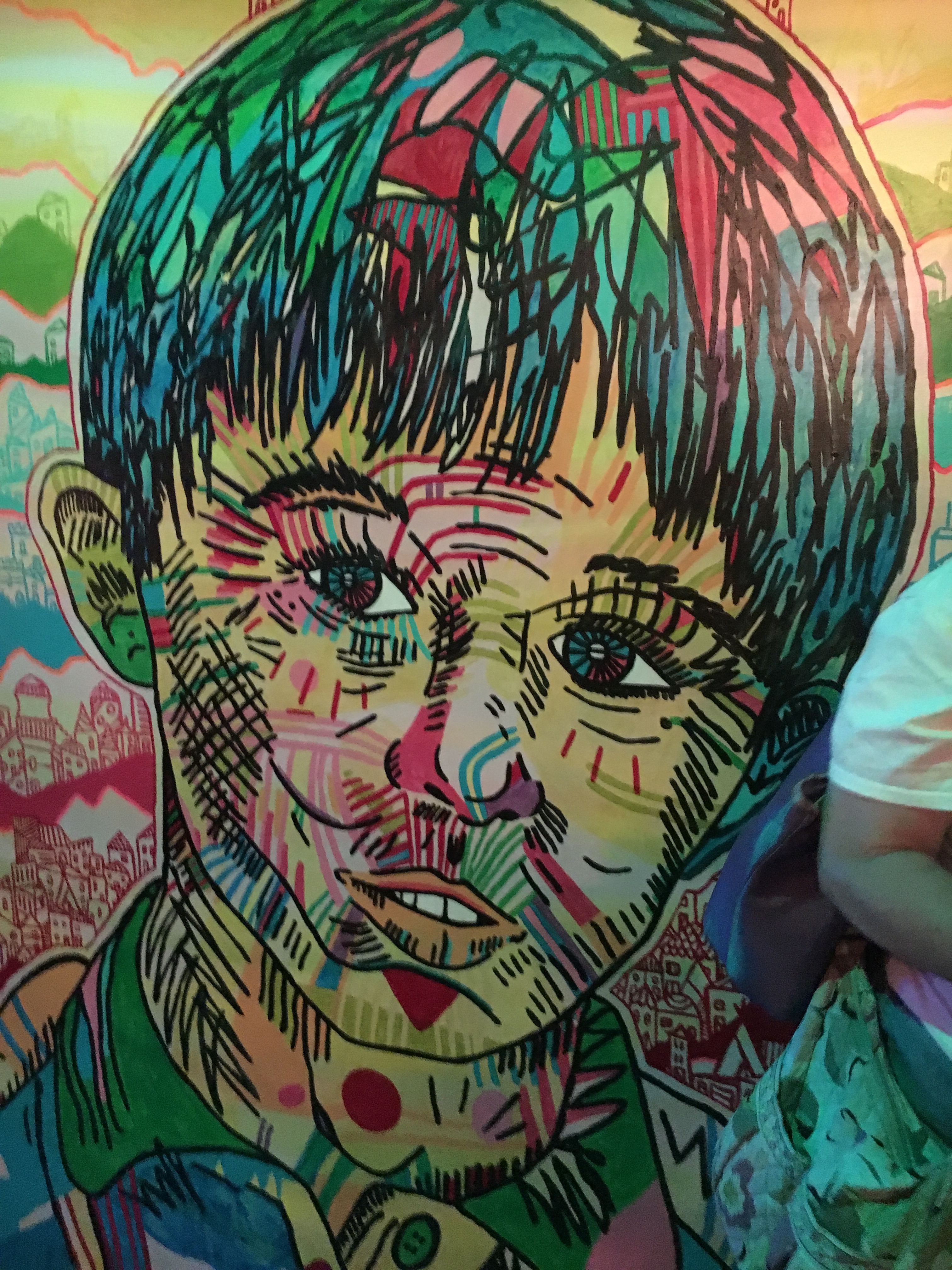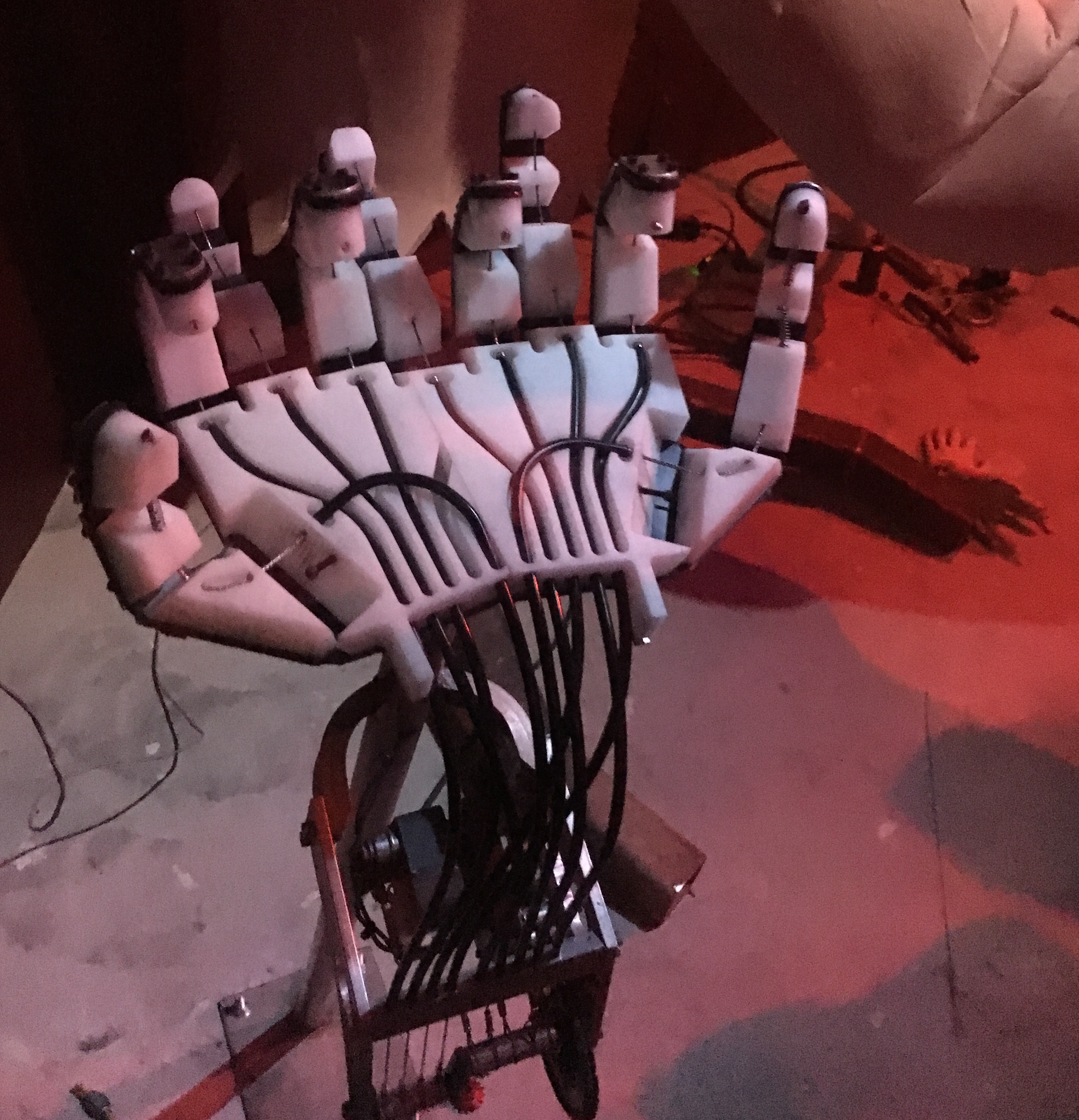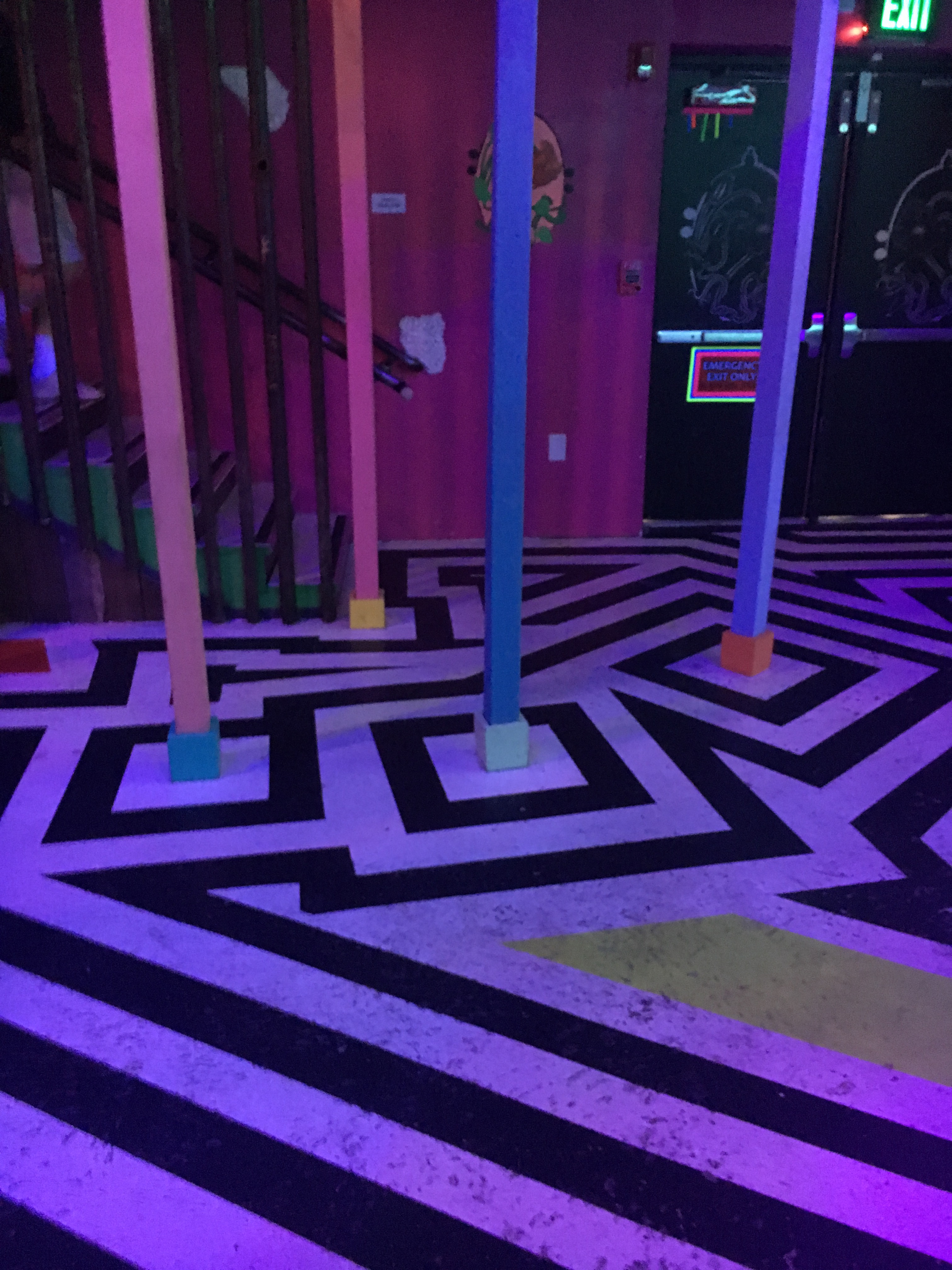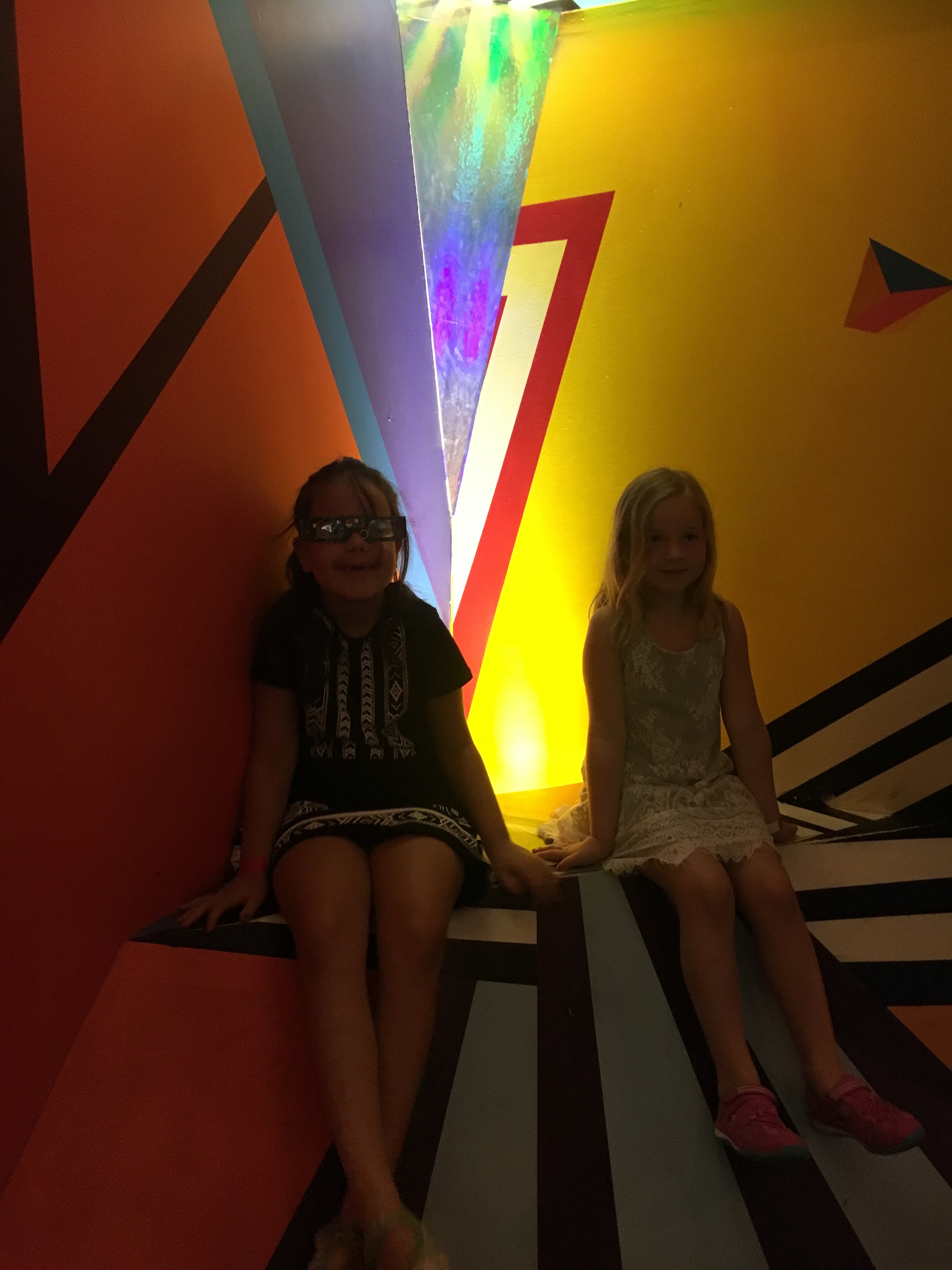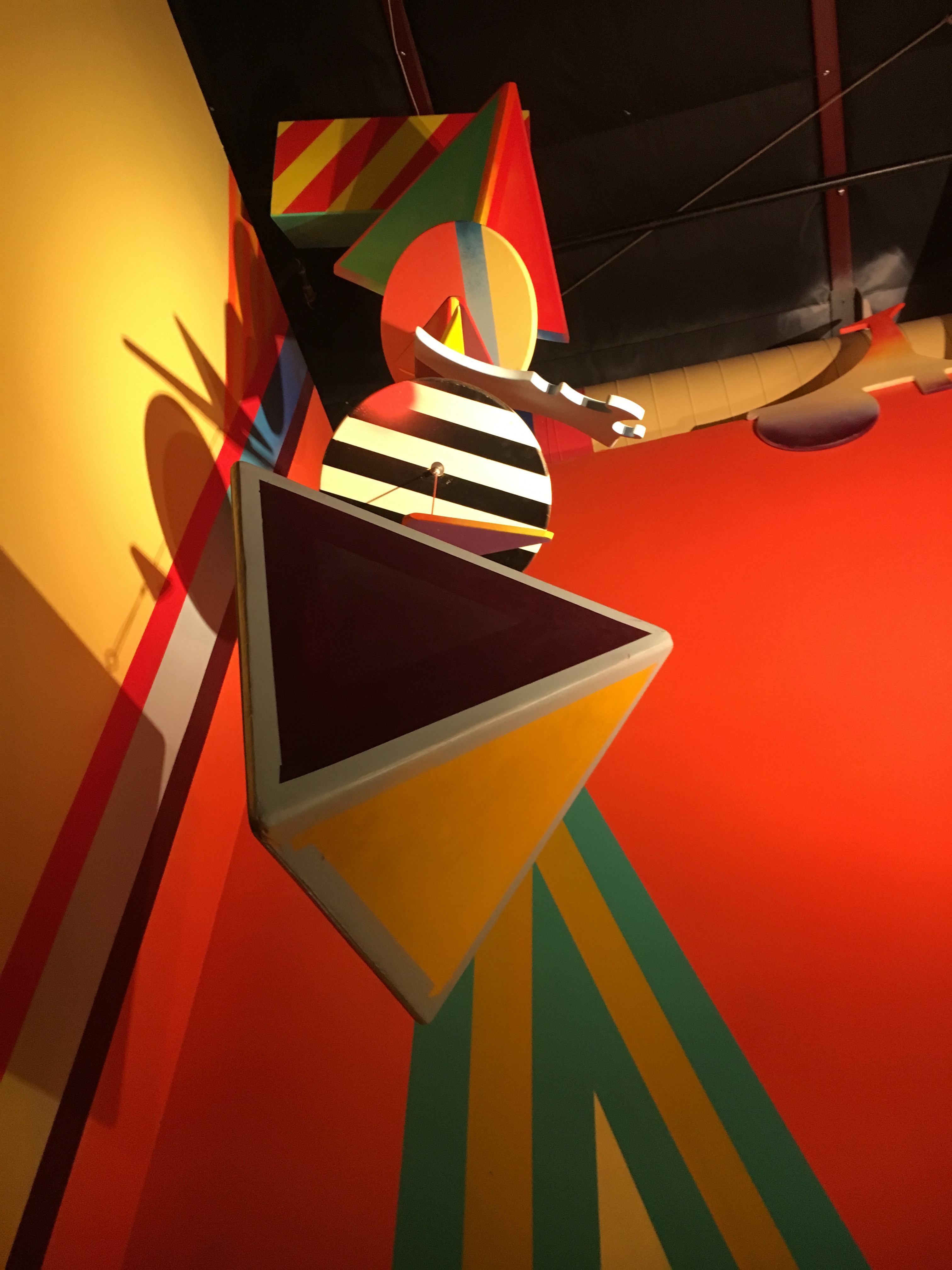 The one thing I would note was the experience was a little too much for my 22-month-old. Because of the nature of the space, you'll have to do tons of climbing and crawling and be constantly moving. That, combined with me having to hold her, was very challenging at times. She cried a lot in some rooms and was happy in others (fish/sea room and eyeball area was a hit). There are little nooks to sit, which really helped as she was freaking out. I think that it might have been a sensorial overload for her, and next time I'll be sure to bring my baby carrier, or maybe she'll be old enough to handle this immersive experience.  As I mentioned, the older kids (and rest of the adults) absolutely loved the experience that left us excited, engaged, and completely amazed. A must-see if you ever make your way to Santa Fe.
Details:
1352 Rufina Cir
Hours of Operation:  Wednesday – Monday, 10am – 8pm & Friday – Saturday 10am – 10pm
For more info, please visit: https://meowwolf.com/