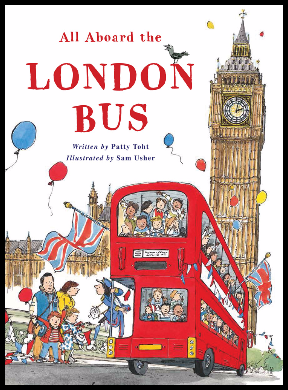 I love teaching my kids about other places. Places beyond where we live to open up their hearts and their minds to travel. Without physically going to a place, one of the best ways that I know how to do that is through books. Recently, we just found an incredible reference related to all things London in  All Aboard the London Bus by Patty Toht.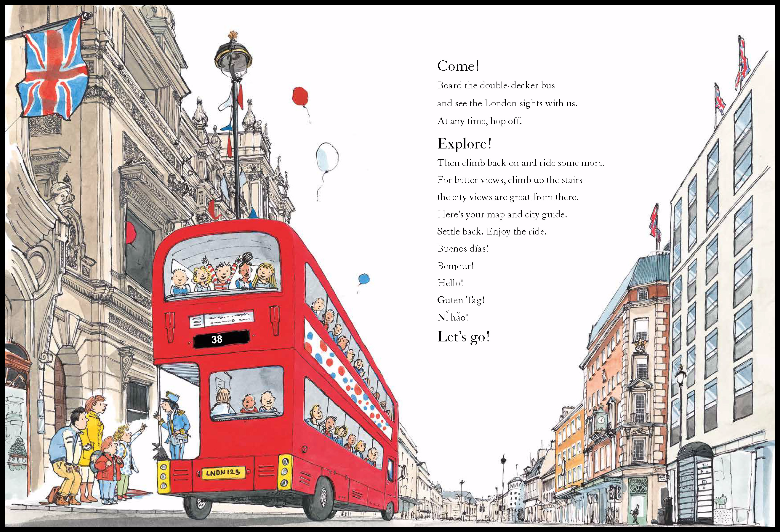 Not your typical kids' book, the pages are filled with 40 gorgeously illustrated pages from Sam Usher that captures the story of a family of four as the go on a the classic double-decker bus, all set for a day of adventure and exploring the exciting city London. Told through fun, child-friendly poems, readers get a look into England's capital city and everything that you can do, including all of its landmarks like Tower Bridge, Buckingham Palace, Big Ben, the London Eye, and much more! Not all about all of the major sights, Toht includes other intricacies of London that a visitor might encounter like rain, taking tea, the tube , and more! While the poems are engaging and fun, I also loved the non-fiction facts that are broken down to engage younger readers.
An engaging guide for families, All Aboard the London Bus is a gorgeous celebration of London as told through this thoughtfully-crafted and beautifully illustrated new book. A must-have for those planning an excursion to London or want to learn more about  this exciting city.
We were given a sample for review. All opinions are our own.