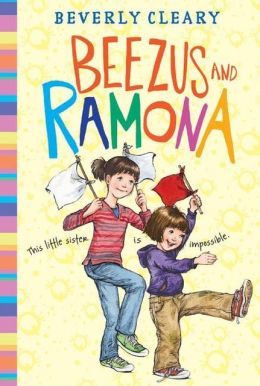 After the success of sold-out events two years running, featuring Paul Giamatti, Amy Ryan, Liev Schreiber, David Hyde Pierce, and Naomi Watts, Symphony Space and First Book NYC team up once again.This time, the annual event on Sunday, April 3rd, will celebrate the treasured children's novelist Beverly Cleary on her 100th birthday with an all ages event as part of Symphony Space's Thalia Kids' Book Club series.
A Celebration of Beverly Cleary will feature authors Tony DiTerlizzi (The Spiderwick Chronicles), Jeff Kinney (Diary of a Wimpy Kid), Jarrett J. Krosoczka (The Lunch Lady series), and R. J. Palacio (Wonder) along with Stockard Channing, Condola Rashad,and stars of screen and stage, who will read from The Mouse and the Motorcycle, Ramona the Pest, Dear Mr. Henshaw, and more. The evening will include live drawings by the illustrators, readings, music, and a birthday sing-along for Ms. Cleary. Symphony Space is proud to sponsor Team First Book NYC for this event.
Beverly Cleary is one of America's most beloved authors. As a child, she struggled with reading and writing. But by third grade, after spending much time in her public library in Portland, Oregon, she found her skills had greatly improved. Before long, her school librarian was saying that she should write children's books when she grew up. Instead she became a librarian. When a young boy asked her, "Where are the books about kids like us?" she remembered her teacher's encouragement and was inspired to write the books she'd longed to read but couldn't find when she was younger. She based her funny stories on her own neighborhood experiences and the sort of children she knew. And so, the Klickitat Street gang was born! Mrs. Cleary's books have earned her many prestigious awards, including the American Library Association's Laura Ingalls Wilder Award, presented to her in recognition of her lasting contribution to children's literature. Dear Mr. Henshaw won the Newbery Medal, and Ramona Quimby, Age 8 and Ramona and Her Father have been named Newbery Honor Books. Her characters, including Beezus and Ramona Quimby, Henry Huggins, and Ralph, the motorcycle-riding mouse, have delighted children for generations.
Event Details:
"A Celebration of Beverly Cleary"
When: Sunday, April 3rd at 4 pm
Where: Symphony Space Peter Jay Sharp Theatre, 2537 Broadway, New York, NY
Tickets: $15 each; available on-line or by calling 212-864-5400