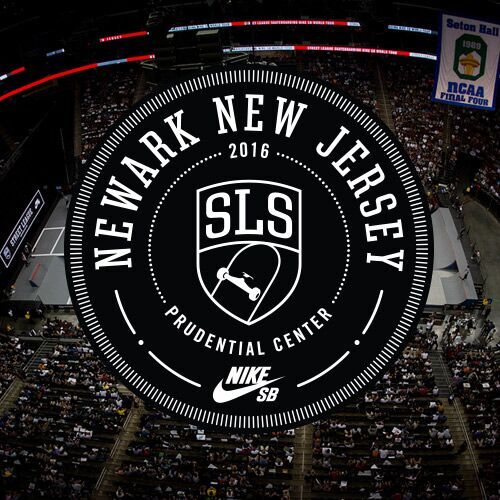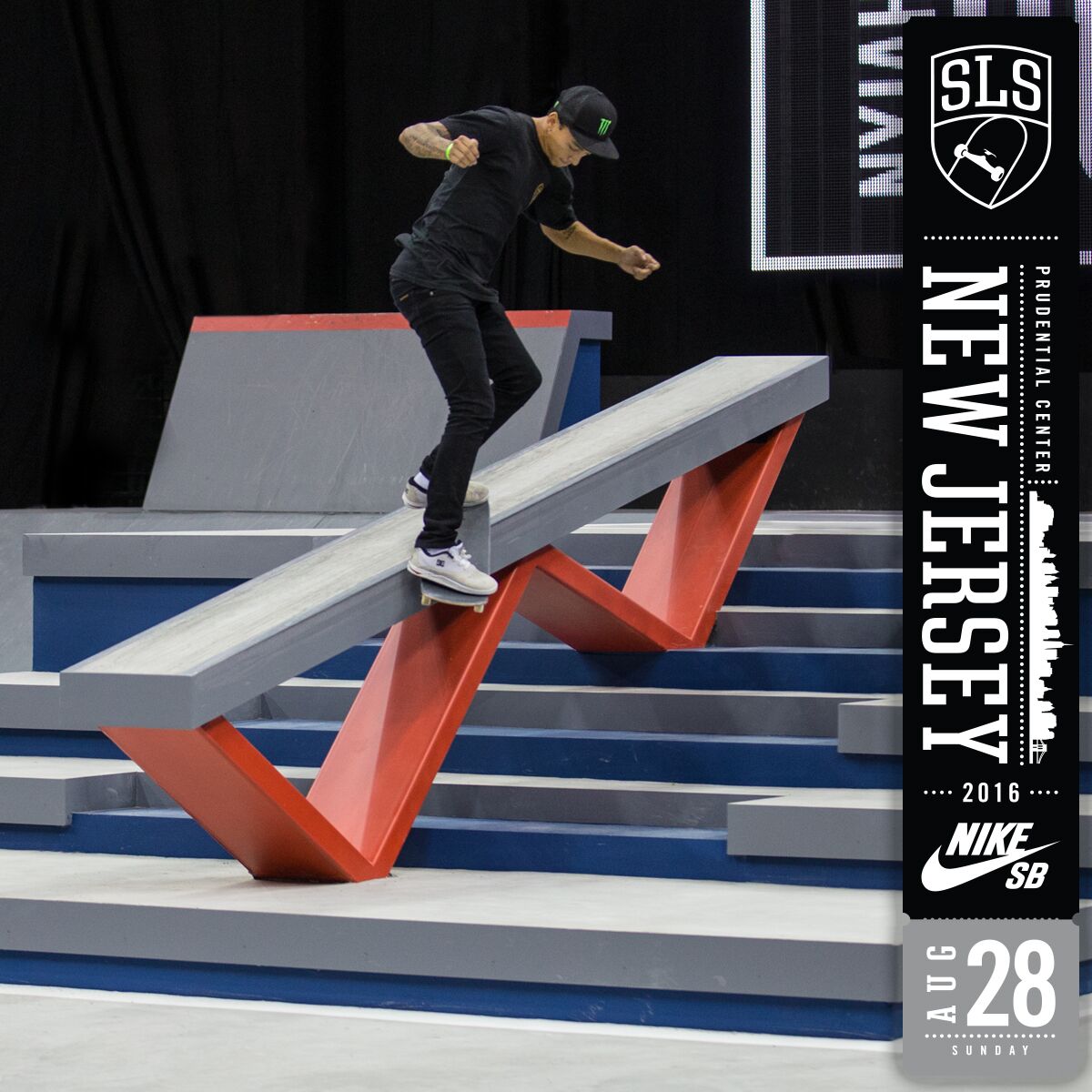 I have to admit, I don't know that much when it comes to skateboarding. It's awesome to see, but beyond that I don't know what really goes on to master this sport. Enter a cool event coming to Newark with the 2016 Street League Skateboarding (SLS) Nike SB World Tour, marking it the first U.S. event of the season following two sold out international events in Barcelona, Spain and Munich, Germany.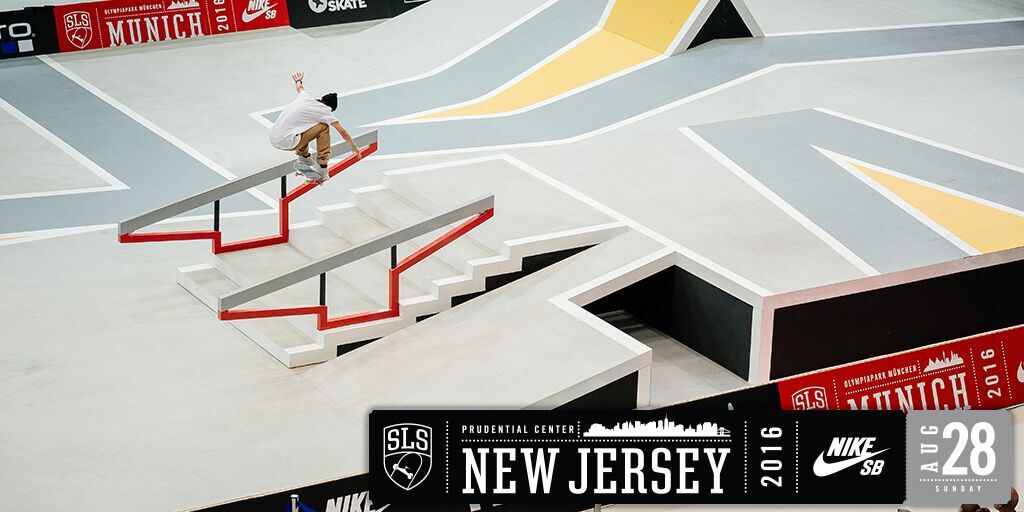 Created in 2010 by Rob Dyrdek, Street League Skateboarding was established to foster growth and community amongst skateboarders. It has since grown to become the official street skateboarding world championship series.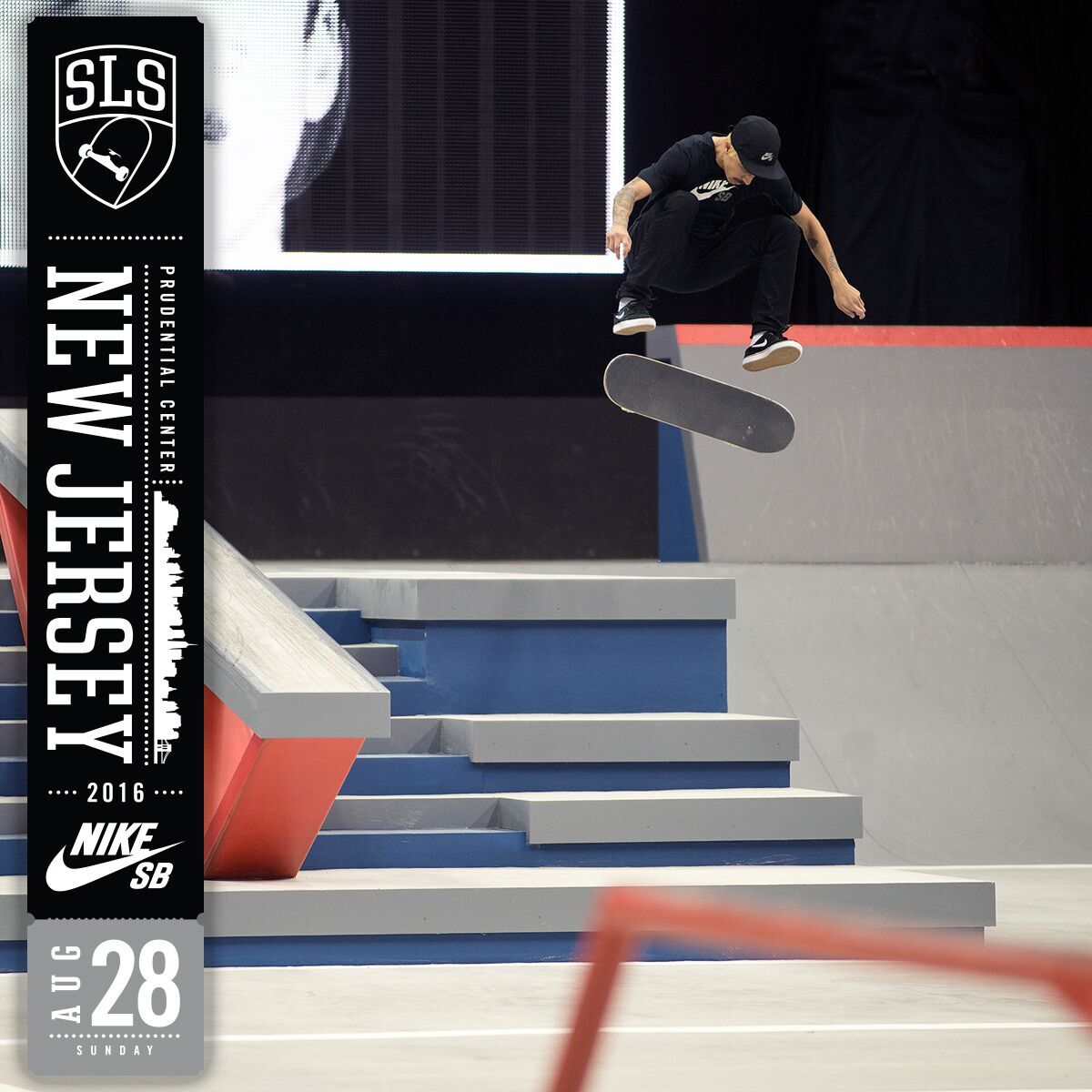 At this event, local fans can see some of the best skateboarders in the world competing to advance to street skateboarding's official world championship as sanctioned by the International Skateboarding Federation (ISF): the SLS Nike SB Super Crown World Championship in October..
Heading the Season leaderboard as top ten leading into the contest in Newark, NJ are Shane O'Neill, Paul Rodriguez, Nyjah Huston, Tom Asta, Luan Oliveira, Cody McEntire, Ryan Decenzo, Ishod Wair, Chris Joslin, and Evan Smith. With only six exclusive spots left in the SLS Nike SB Super Crown World Championship, the pros will have to give it their all in Newark in order to advance to the Season finale.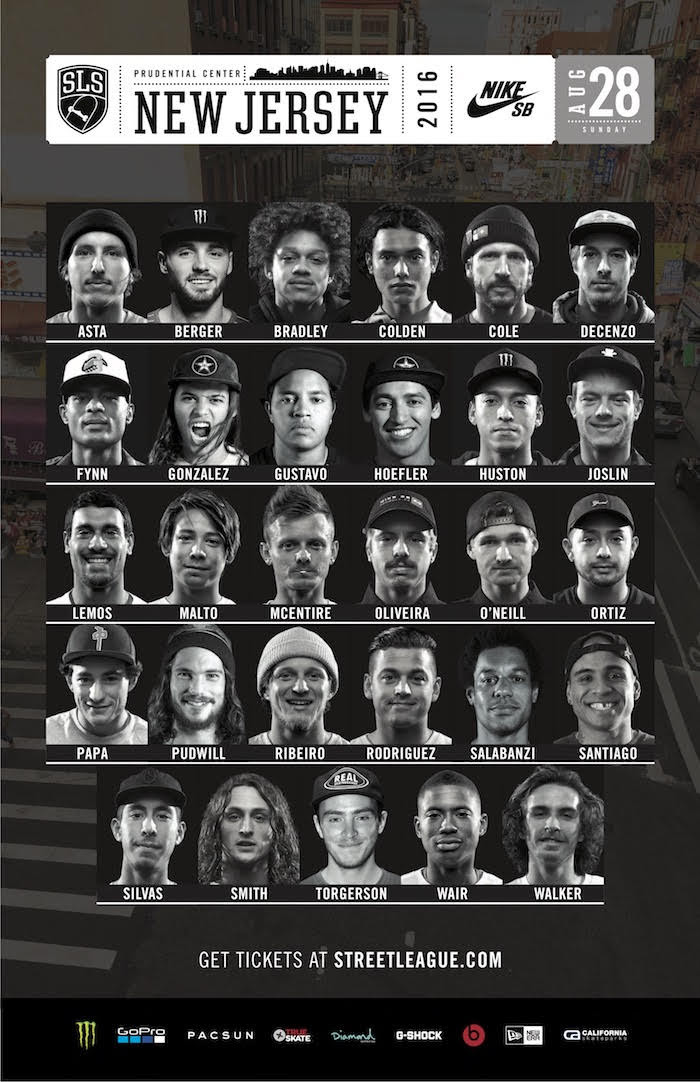 Top stories leading into Newark are:
• As the most winning SLS Pro ever, Nyjah Huston is still in his longest streak without a SLS win, with Munich being the sixth in a row where he did not stand at the top of the podium. Before this streak, he had only once missed the top twice in a row back in 2010, the first year of SLS. Is his era of dominance over or will we see him break his streak in New Jersey?
• Tom Asta's consistent performance at Tampa Pro, Pro Open and Munich earned him a 4th place ranking going into New Jersey. After five seasons, Tom is now putting in the best performances of his SLS career. As one of the few SLS pros reigning from the East Coast, taking his hot streak to the next level with a win New Jersey would be a career first on his home turf.
• 2014 People's Champ, Luan Oliveira, is off to a cooler start for 2016 after equaling Nyjah Huston in winning three Golden Tickets in a single season in 2015, but not equaling Nyjah's 2013 season sweep with a Championship win. After logging a pair of 5th place finishes in 2016, Luan is already well on pace to another Championship appearance, but fans are anxious to see him top the podium for a second time at the Prudential Center.
• In his second year as an SLS Pro, Cody McEntire has high expectations after making it to the Championship in his Rookie season. He landed on the podium in Barcelona, but couldn't keep enough momentum going thru the next contest as he just missed making it into the Final in Munich, Germany behind Paul Rodriguez. Will this Texan step up his game and redeem himself a spot in the Final in New Jersey?
• Several SLS Pros currently sit on the bubble where a top performance in New Jersey could help them squeak into the final spots for the SLS Nike SB Super Crown World Championship. If they can bring the consistency and the right trick selection, they have a real shot at advancing. The most notable skaters to watch are: New Jersey native, Ishod Wair, SLS Pick Chris Joslin, and the always-entertaining Evan Smith.
 2016 Street League Skateboarding (SLS) Nike SB World Tour in New Jersey Details:
Sunday, August 28 at 12:15 PM
Prudential Center
25 Lafayette St. Newark, New Jersey 07102
For more info, please visit:  https://streetleague.com/