Yoga has always been my jam, but over the years I've found that I'm really into running (hello, Brooklyn-Half this weekend) so I was thrilled to learn about an upcoming event that combines the best of these activities (and more!) with the upcoming Wanderlust 108, the world's first and only "mindful triathlon."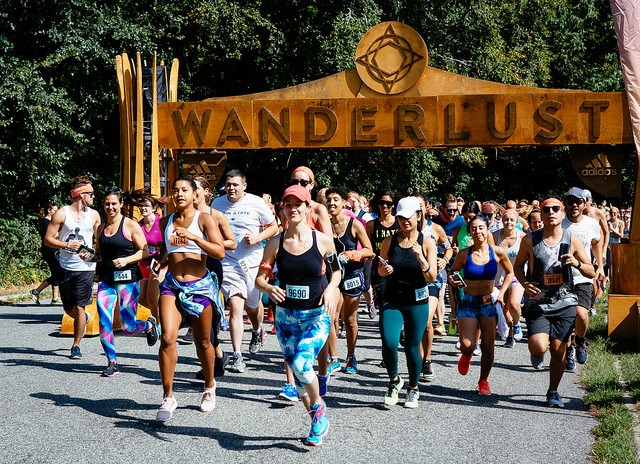 Wanderlust's reimagined triathlon consists of a five-kilometer run (or walk), a large-scale, outdoor yoga class and a guided meditation led by the world's top teachers. Mindful triathletes will also enjoy music from live DJs, acroyoga, hooping and other surprises throughout the day.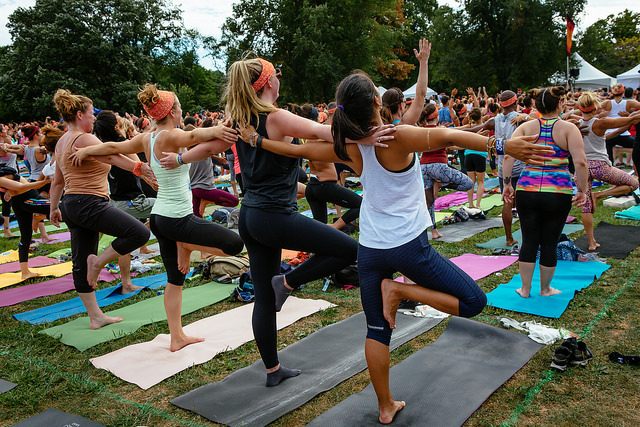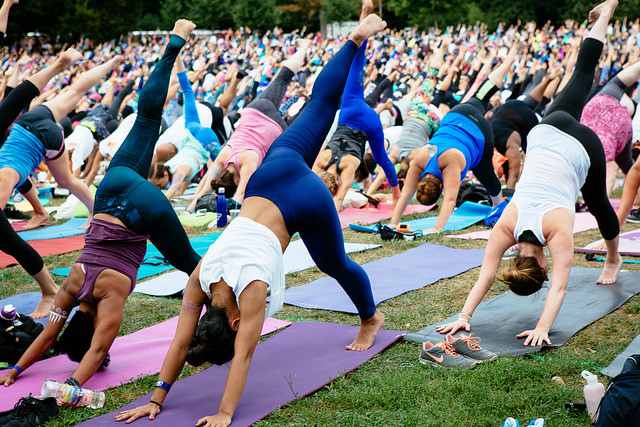 New this year, participants can add a scheduled class such as aerial yoga, acro-yoga, hooping, walking meditation, photography or essential oils workshops, or a community yoga experience from favorite local teachers. At all North American Wanderlust 108 events, the Kula Marketplace will showcase local craft vendors, including clothing, jewelry, and handcrafted items.
Local and organic food vendors will be on site, as well as "The Conservatory," a retail store and juice bar collaboration between Wanderlust and adidas. Also available is a picnic lunch option—the "Wanderbowl"—a hearty, Mexican inspired vegetarian meal of rice, beans, cheese, avocado and mango-lime-cilantro salsa, plus snacks and a beverage— to keep participants nourished throughout the day.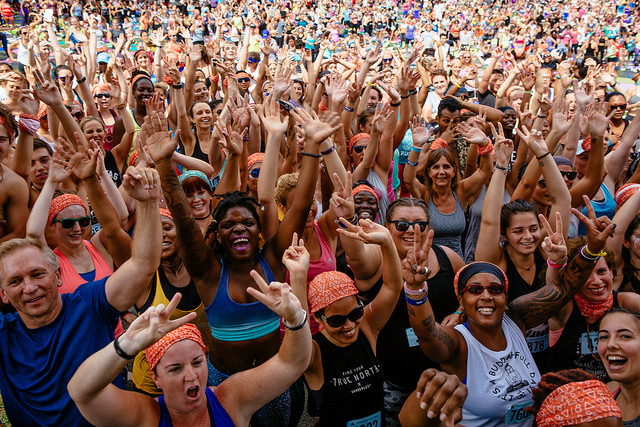 And the Wanderlust 108 is coming to our area, with a stop in Brooklyn on September 23rd at Prospect Park. Ina addition to the cool activities, attendees will be able to connect with various companies like adidas and Ford. adidas, will host an immersive onsite activation to engage in attendee-led experiences, enabling them to embed more sport into their day and create their best selves at all US-based events. And Ford will be there where you can see their full line-up of hybrid, plug-in hybrid, and all-electric cars. Attendees can also join Ford for exclusive activities and take home some incredible giveaways at the Ford display.
This year, Wanderlust partnered with No Kid Hungry where they will donate $1.08 to help end childhood hunger in local communities across the United States.
For the complete lineup and ticketing information, please visit: https://wanderlust.com/108s/