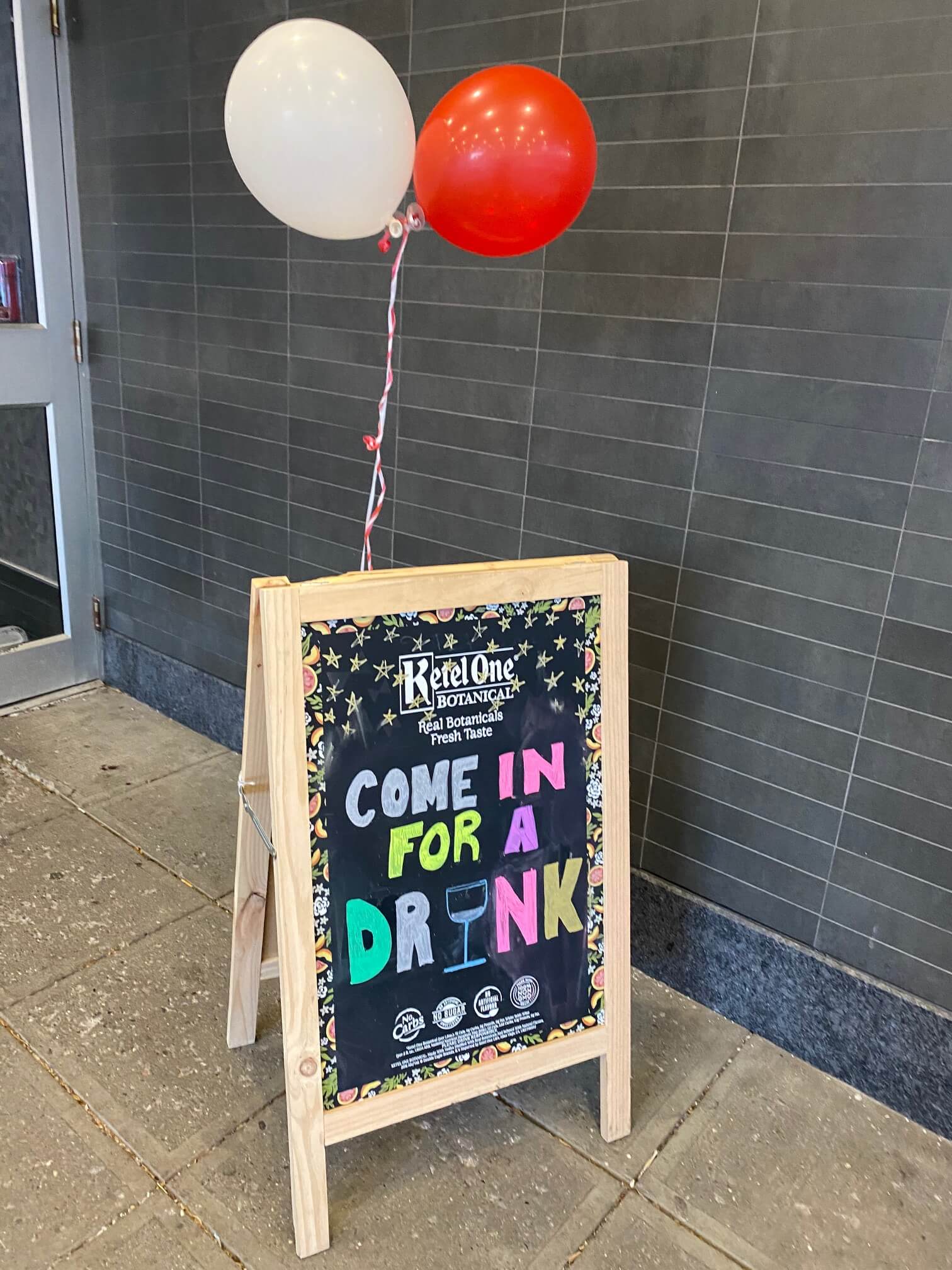 We love streaming and all but there's really like nothing going to the movies. In the past this meant comfortable seating and sneaking in food (no shame in that game), but the entire experience recently got a major upgrade with the renovation of the of the Bow Tie Cinemas  and the stunning new Majestic Bar, their new full service bar and restaurant.
Located in Stamford, Connecticut, you instantly feel the vibrance and excitement of going to the movies where you will see the Majestic Bar's retroesque feel emblazoned with a bright sign and a well-stocked bar. The comfy 25+ U-shaped bar also includes two large screen TVs for viewing sporting events, classic films and, music videos (old MTV videos were playing during our visit).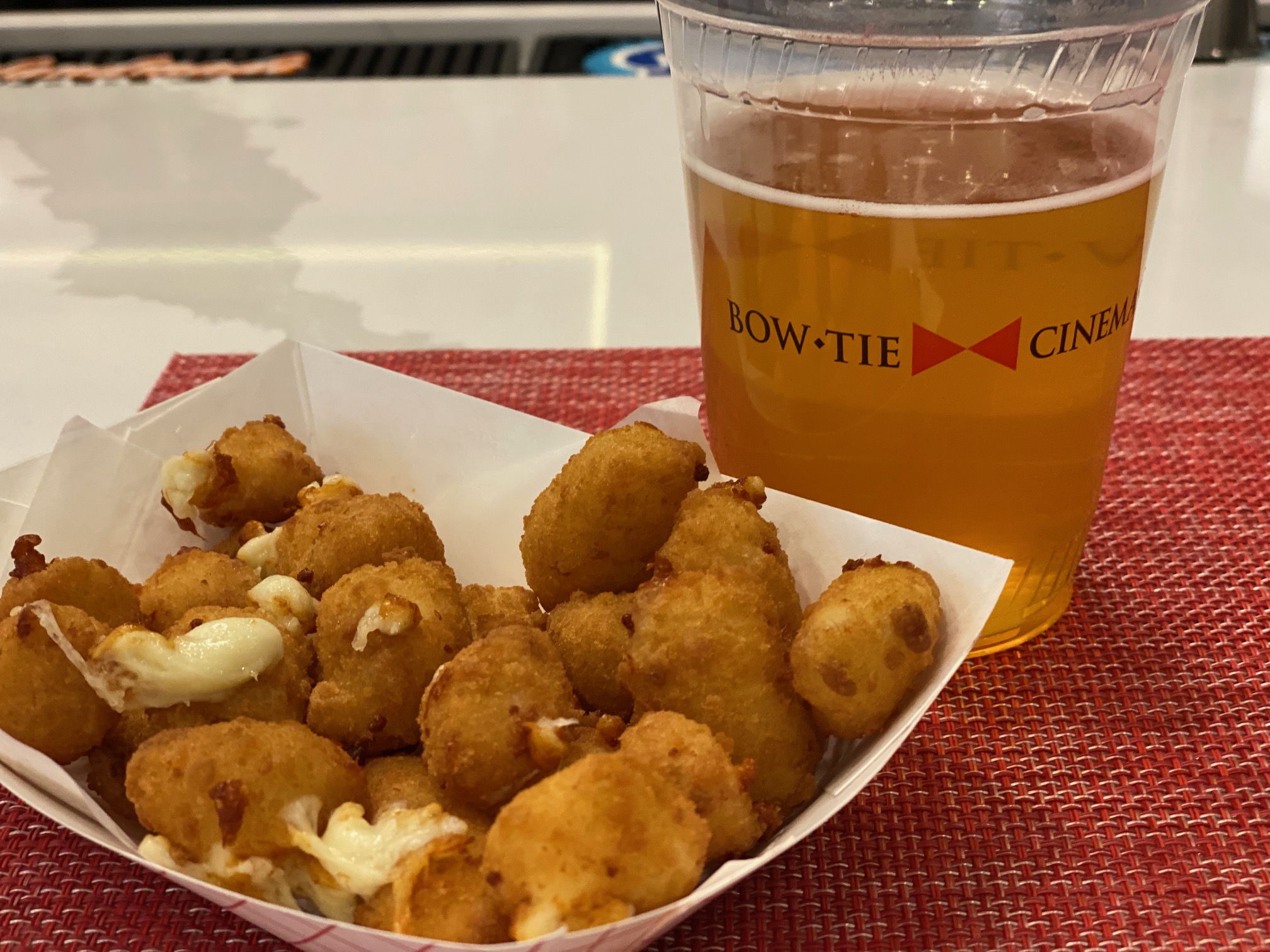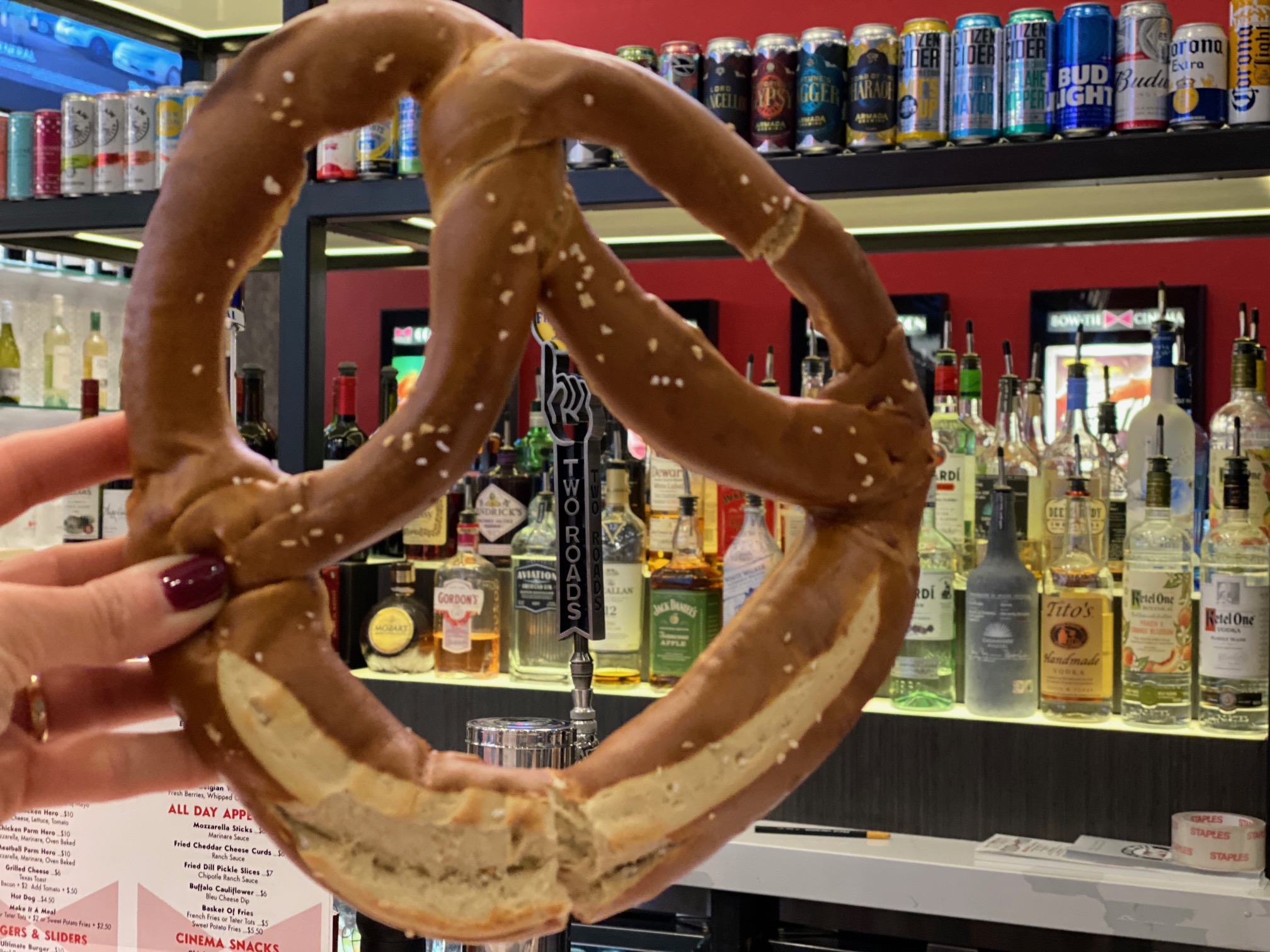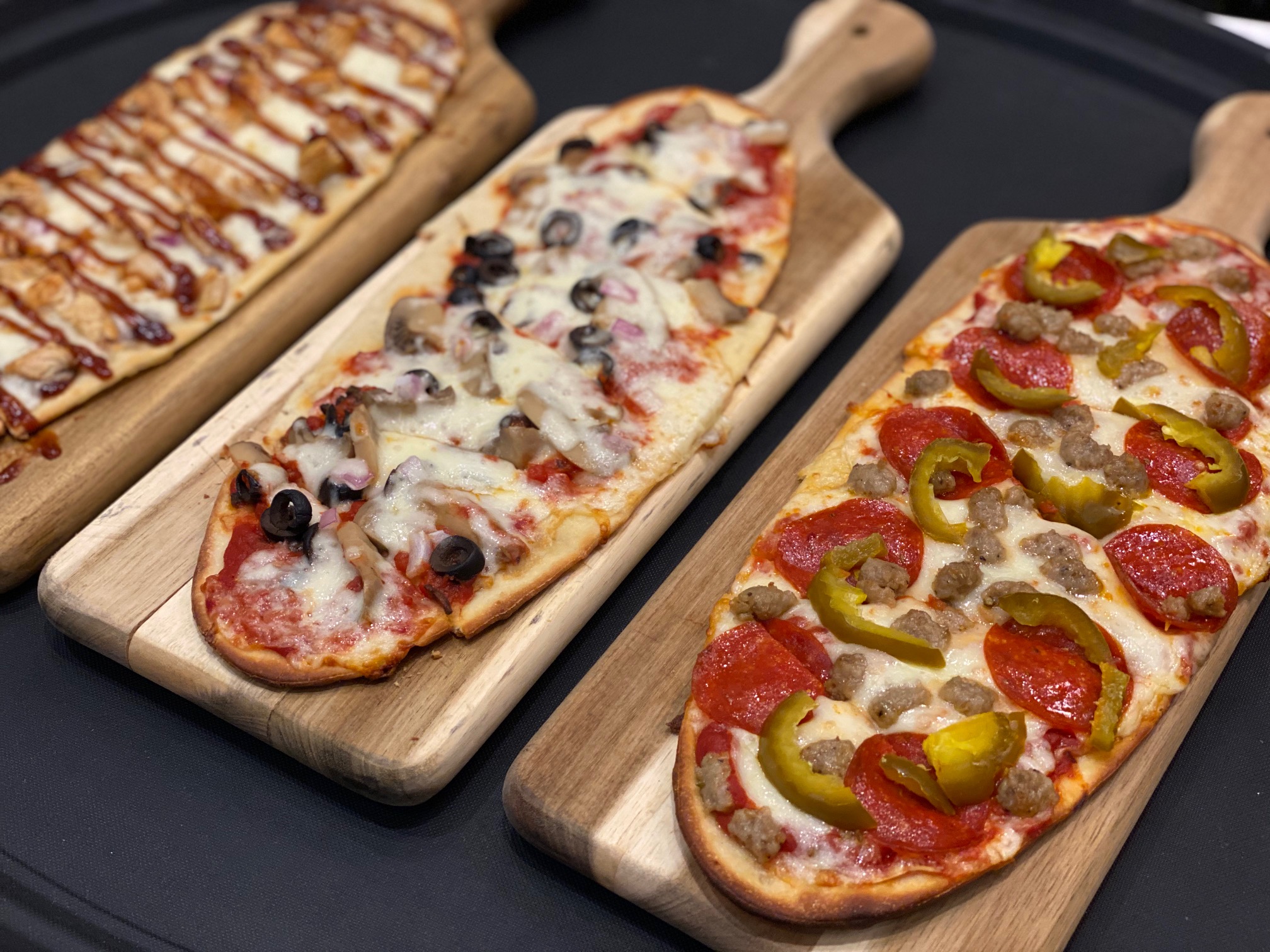 There are also many opportunities to experience the bar and menu before and after the movie. During our visit, we tried out their happy hour (4:00-6:00pm daily), sampling a giant Bavarian pretzel, Chicken and Waffle Sliders, Handmade Pizzas, the Chicken Caesar Salad, and the Ultimate Burger, including the much buzzed about Beyond Burger. They also offer an all-day breakfast (!!) and fun apps for sharing like Philly Cheesesteak Eggrolls, Korean BBQ Veggie Meatball Buns, Buffalo Cauliflower Bites, to name a few options.
Majestic Bar has seating for 25+ at its U-shaped bar where large screen TVs will show sporting events, classic films and, music videos. Guests can look forward to Movie Trivia Nights, Ultimate Karaoke, weekend Brunch with mimosa flights, Happy Hour (4-6 PM daily) and Reverse Happy Hour (10:30 PM-closing, daily) featuring discounted beer, wine, cocktails, mocktails, and bar food favorites such as fresh-baked "giant" Bavarian pretzels and flatbreads.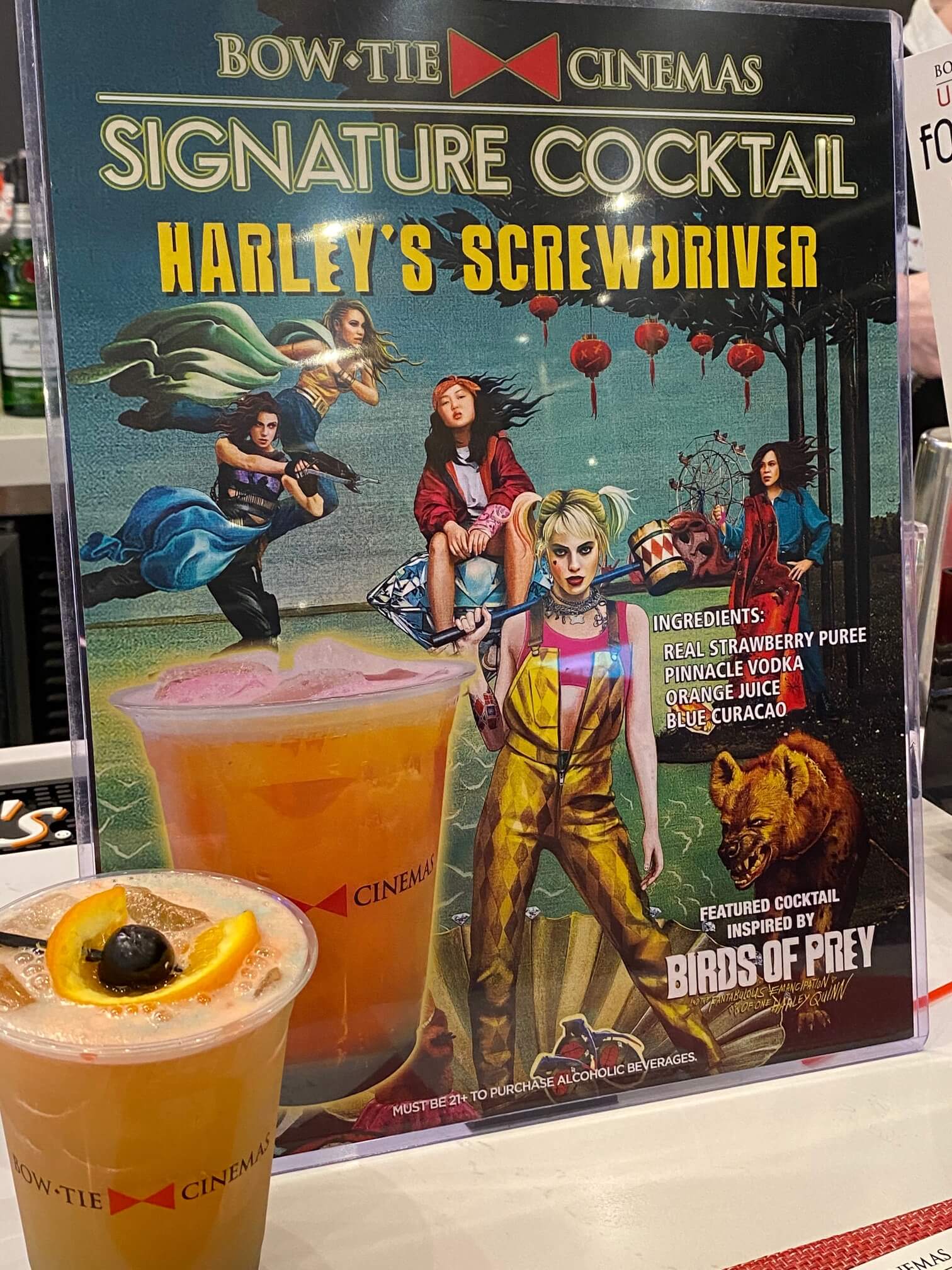 This classic grub was the perfect pairing with the Majestic's bar offerings, which includes an impressive selection of craft beers (including local favorites, Two Roads) and high-grade box wines as well as premium spirits and cocktails made-to-order. They also offer Bow Tie specialty cocktails to align with whatever movie is playing for those that like to amp up the kitsch factor. In addition to the traditional happy hour, they have a Reverse Happy Hour (10:30pm-closing, everyday) where you can the enjoy same discounted prices on drinks and bar bites after your movie.
And of course, they have a full concession with freshly popped popcorn AND caramel corn (yep, the one any only) as well as candy.
As for the actual movie theater, you will feel like you are living large in their spacious seats that are complete with a luxury recliner seating and giant screen presentations. Each seat has its own tray and a cup holder where you can also happily eat and drink at your seat. I loved the recliner option where I could lift up feet, comfortably lean back and soak in the movie.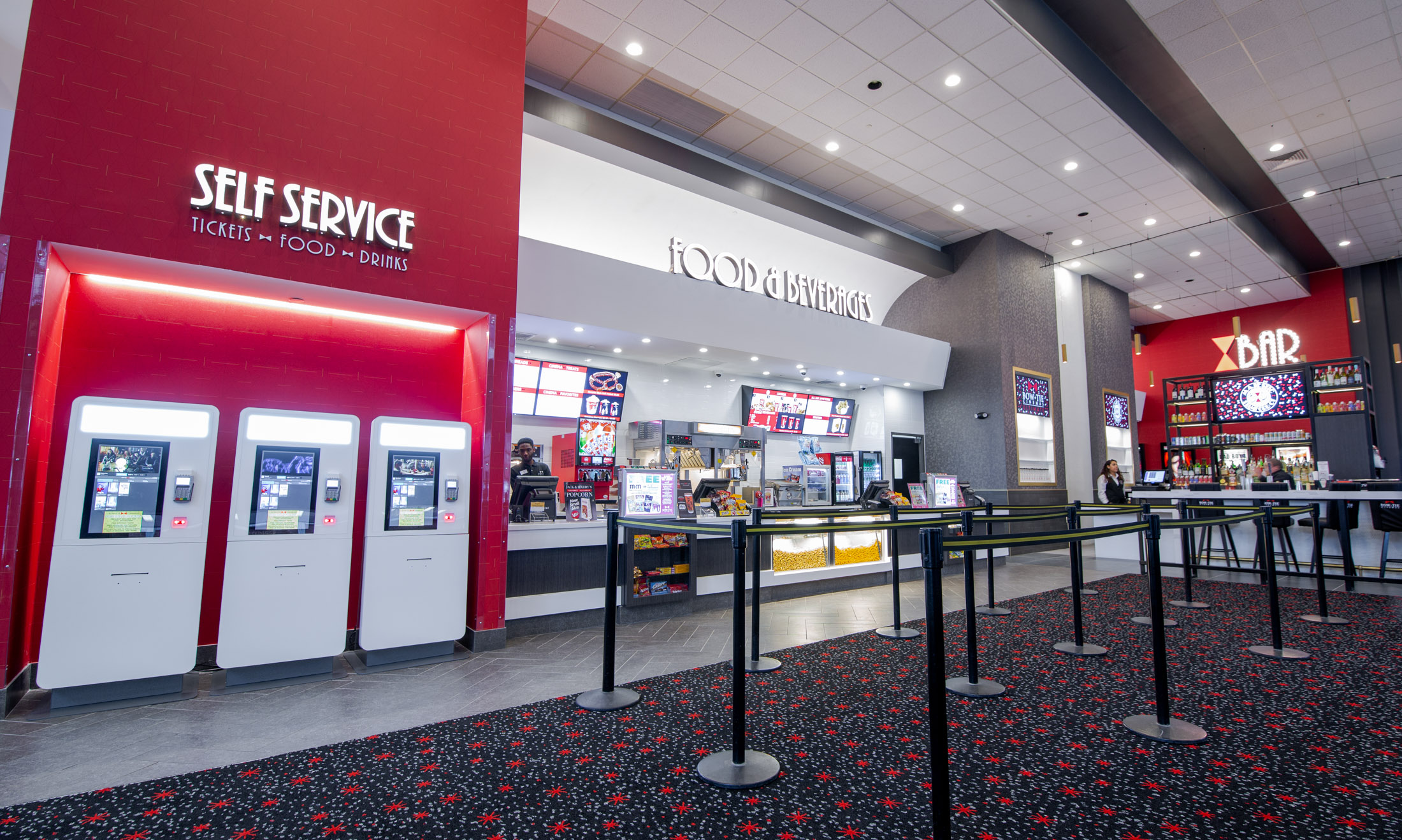 Guests can also reserve their seats when they purchase tickets online at bowtiecinemas.com or via the Bow Tie Cinemas App, in-person from an in-theater kiosk, or at the Bow Tie Cinemas box office.
There's nothing like the excitement, thrill, and fun of going to the movies! And now you can experience that magic on an upgraded level thanks to the incredible amenities and offerings at Bow Tie Cinemas and the Majestic Bar.
Get there:
Bow Tie Cinemas is located at 118 Summer Street in downtown Stamford, CT. The Majestic Bar is located in the theater lobby. Check out an ongoing schedule of events and offerings @MajesticbarCT on Instagram.