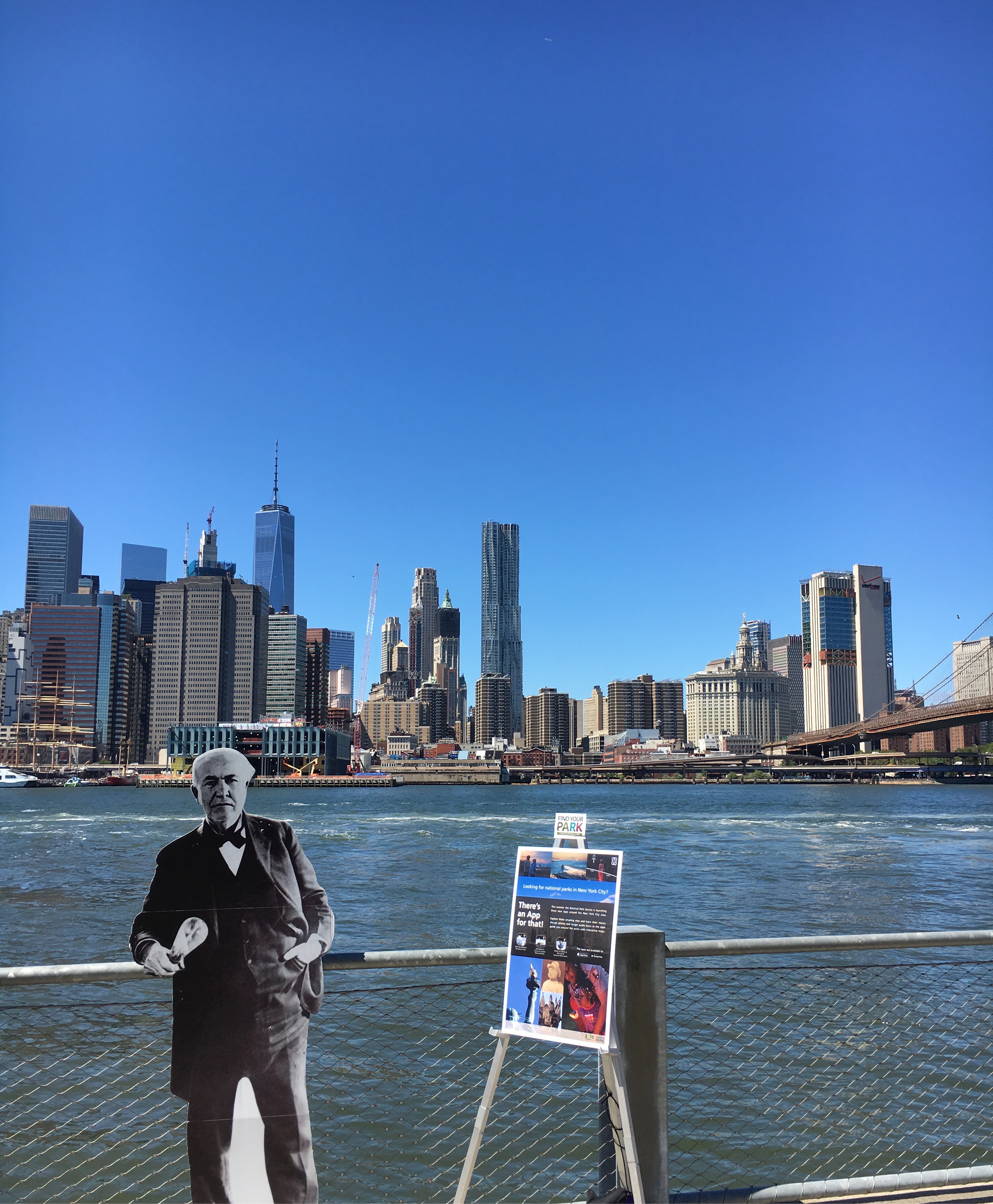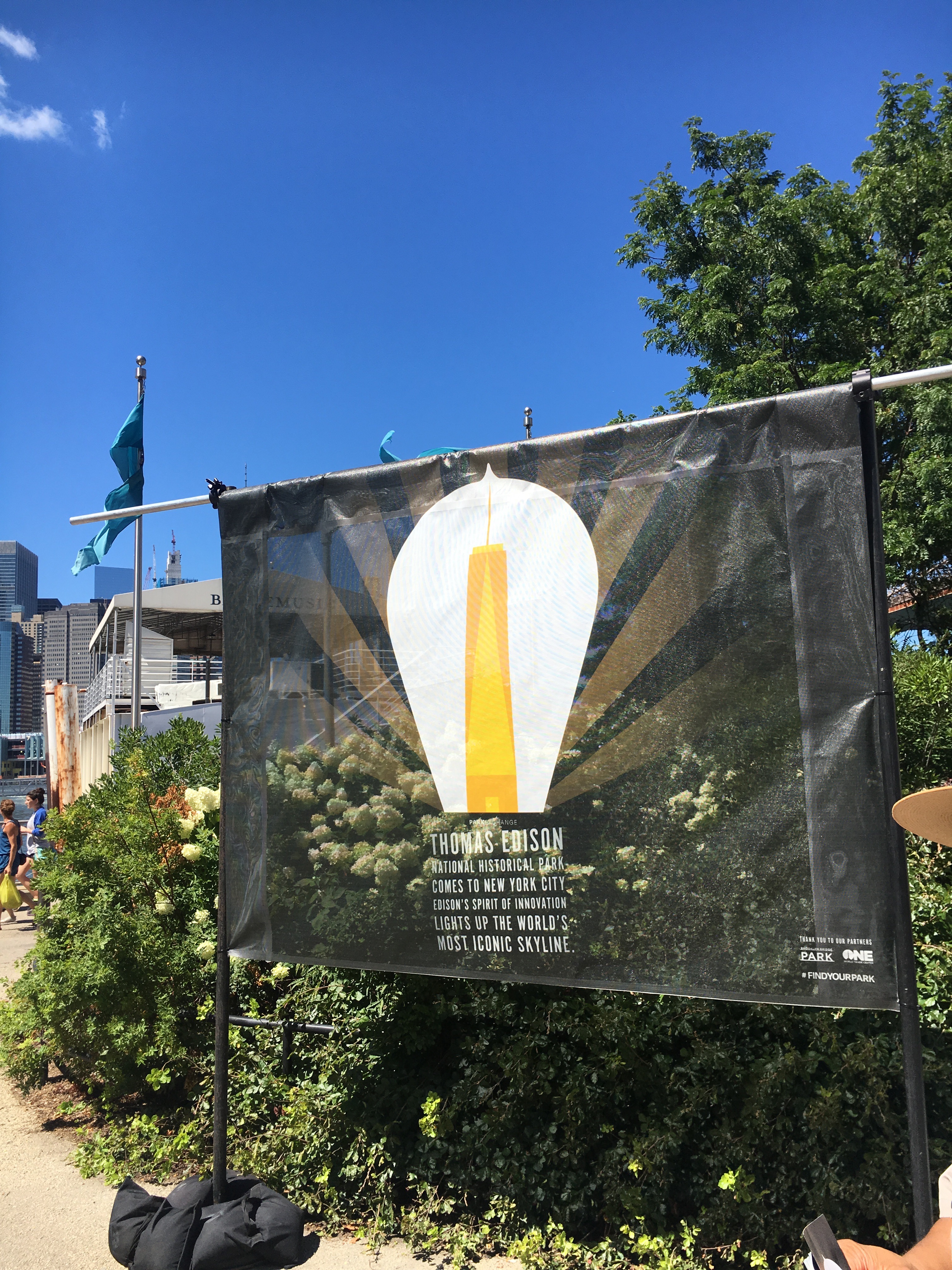 Having the past three days off from work for a mini vacation has been incredible (and exhausting!). With my older daughters away, I was really excited to have some mini trips and adventures with my youngest. The first trip we took this week was a mini-adventure to Brooklyn to celebrate 100 Years of the National Park Service at Brooklyn Bridge Park.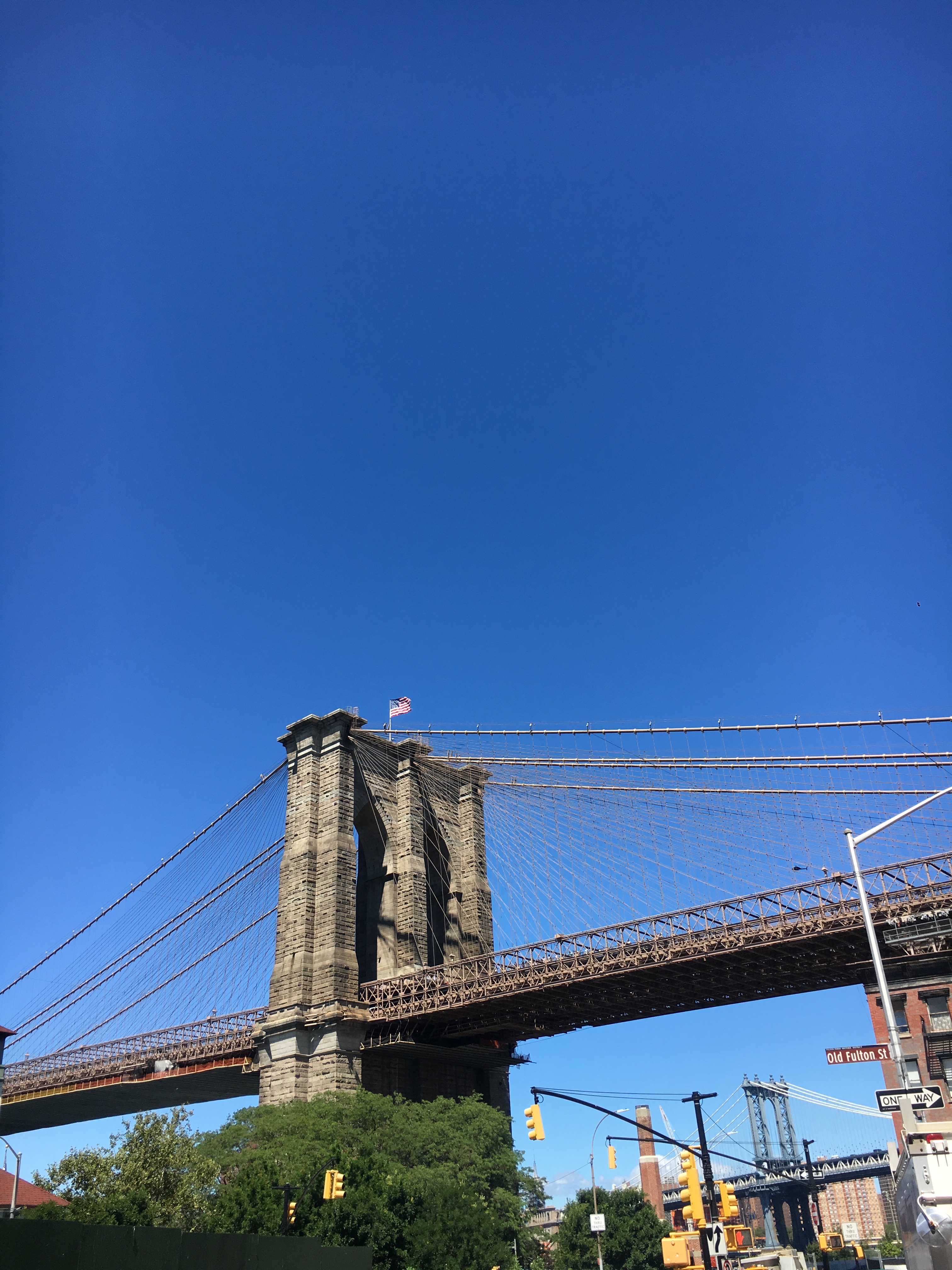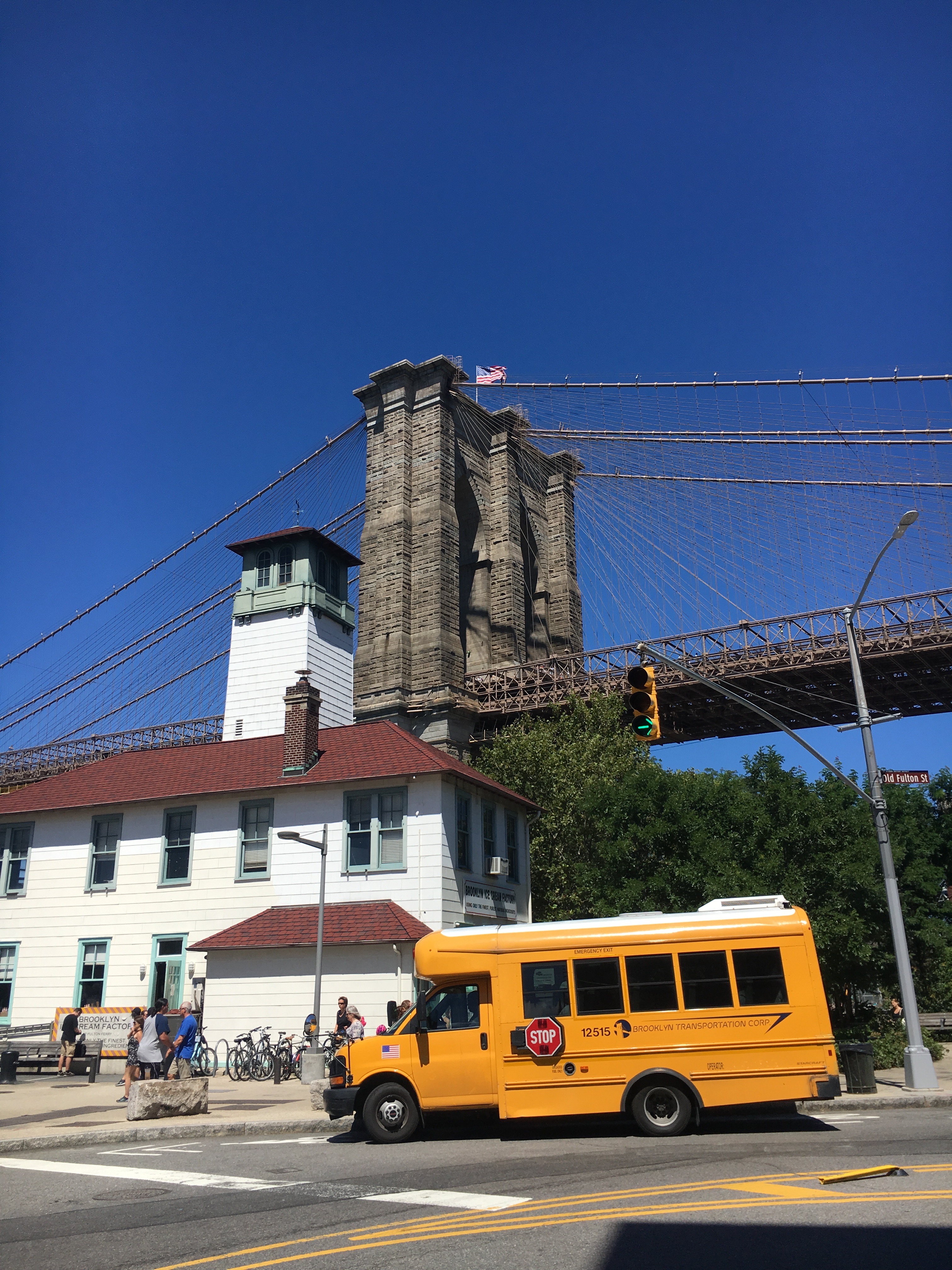 Oddly enough, I was the most excited about actually driving into Brooklyn itself. Although I've had my license since May and have been driving everywhere, I hadn't actually ventured into Brooklyn just yet. I'm no longer scared or annoyed, but really love the newfound freedom that driving has brought into our lives, even with traffic.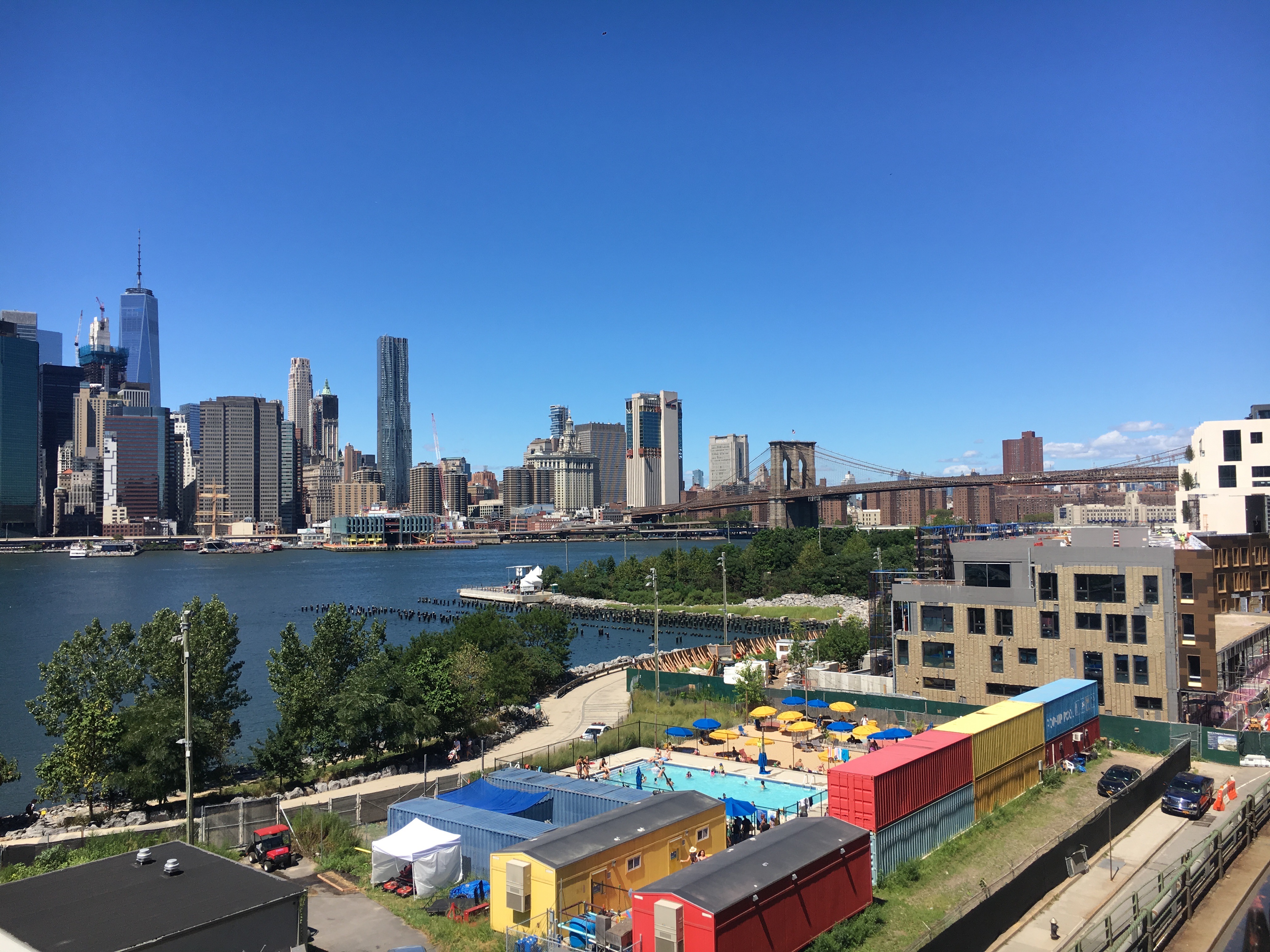 After I parked, we walked through Brooklyn Heights as we made our way to the promenade. Having seen this view millions of times, there was something magical about having not been in Brooklyn for awhile and experiencing it again with my youngest. Even though she doesn't realize it, seeing and experiencing these things again makes me feel a connection to those moments in the past as we build something new new memories with her.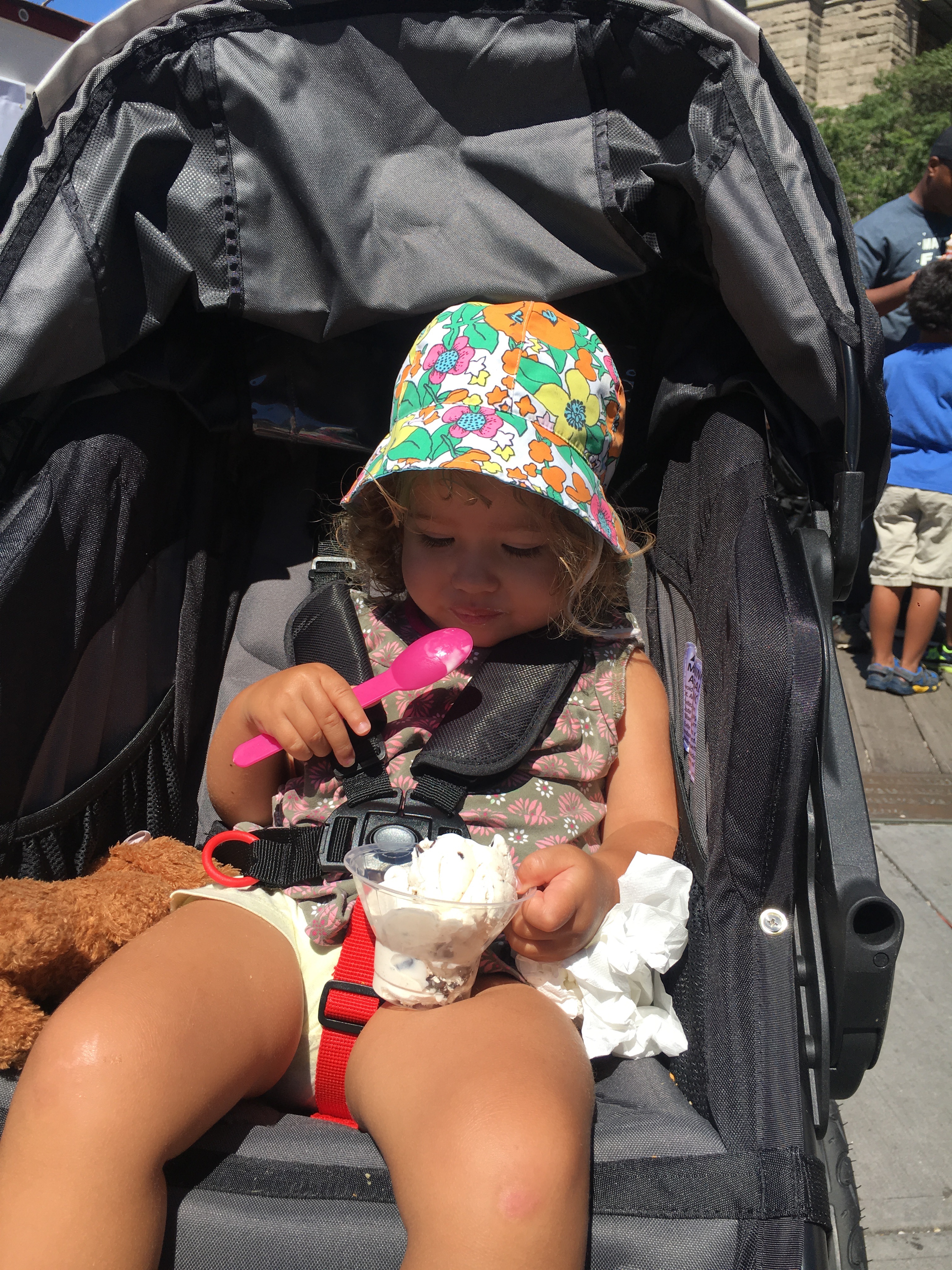 We then walked to the Brooklyn Ice Cream factory where they were giving out free ice cream cones as a part of the event. My daughter quickly went to work as ice cream dripped down her body. We then walked along the pier and made our way to another park of the park to see a concert with Rambling Dan.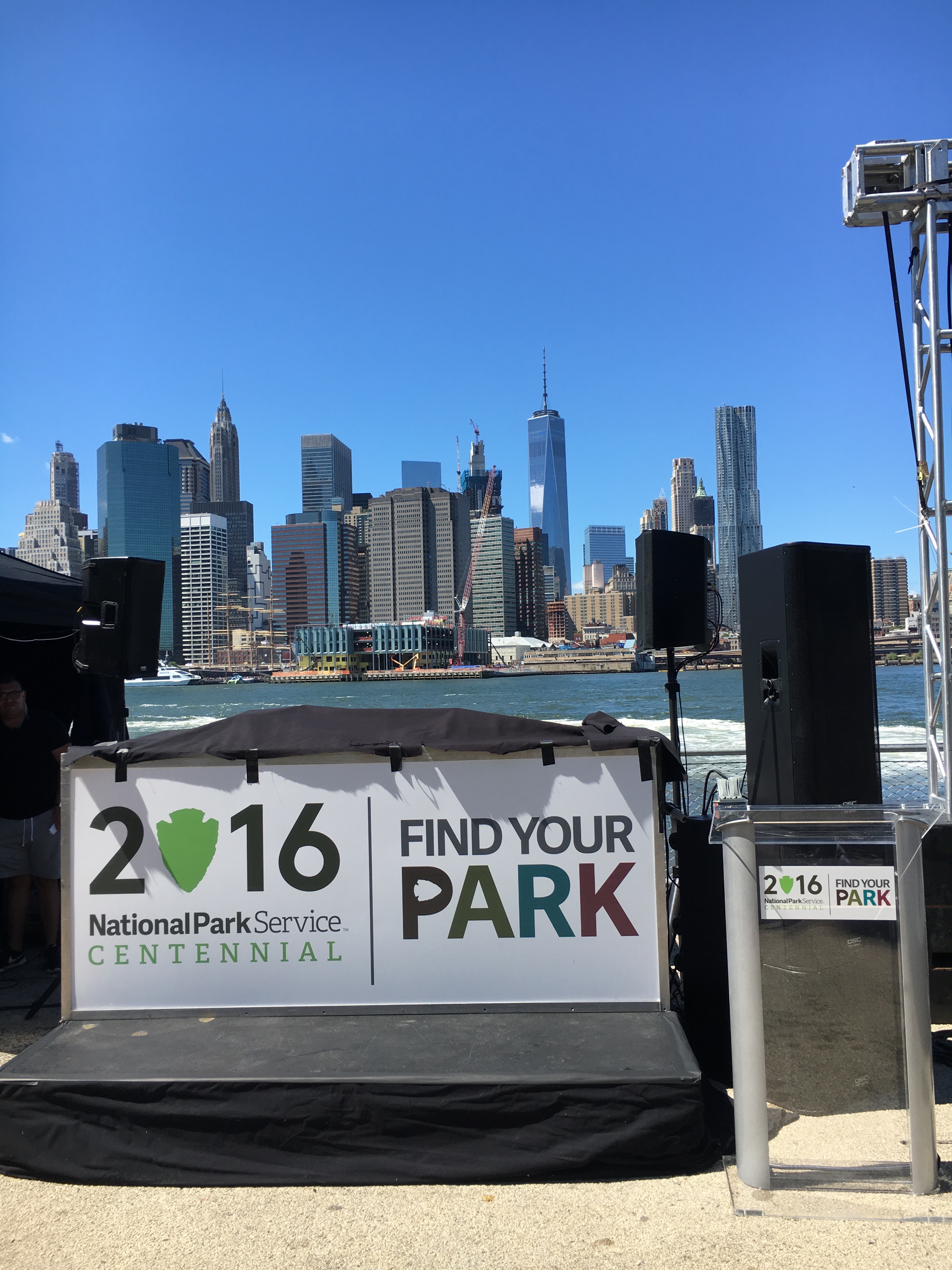 As a toddler that's always on-the-move (is there any other kind of tot?!), once she was out of her stroller she wanted to walk all over the place. So before the concert, we roamed together – walking around the water front and checking out activities for the event like sand art stations, coloring and more. It was awesome to see that there was so much for kids to do as a way to better educate them about how awesome the parks department is.
I also loved seeing the development of Brooklyn Bridge Park. This park as been one of our favorites and has progressed so much over the years. I just love the waterfront views and cool mini parks that are placed along the waterfront. Filled with so many memories from the kids' childhoods, this park will always be a special place in our lives.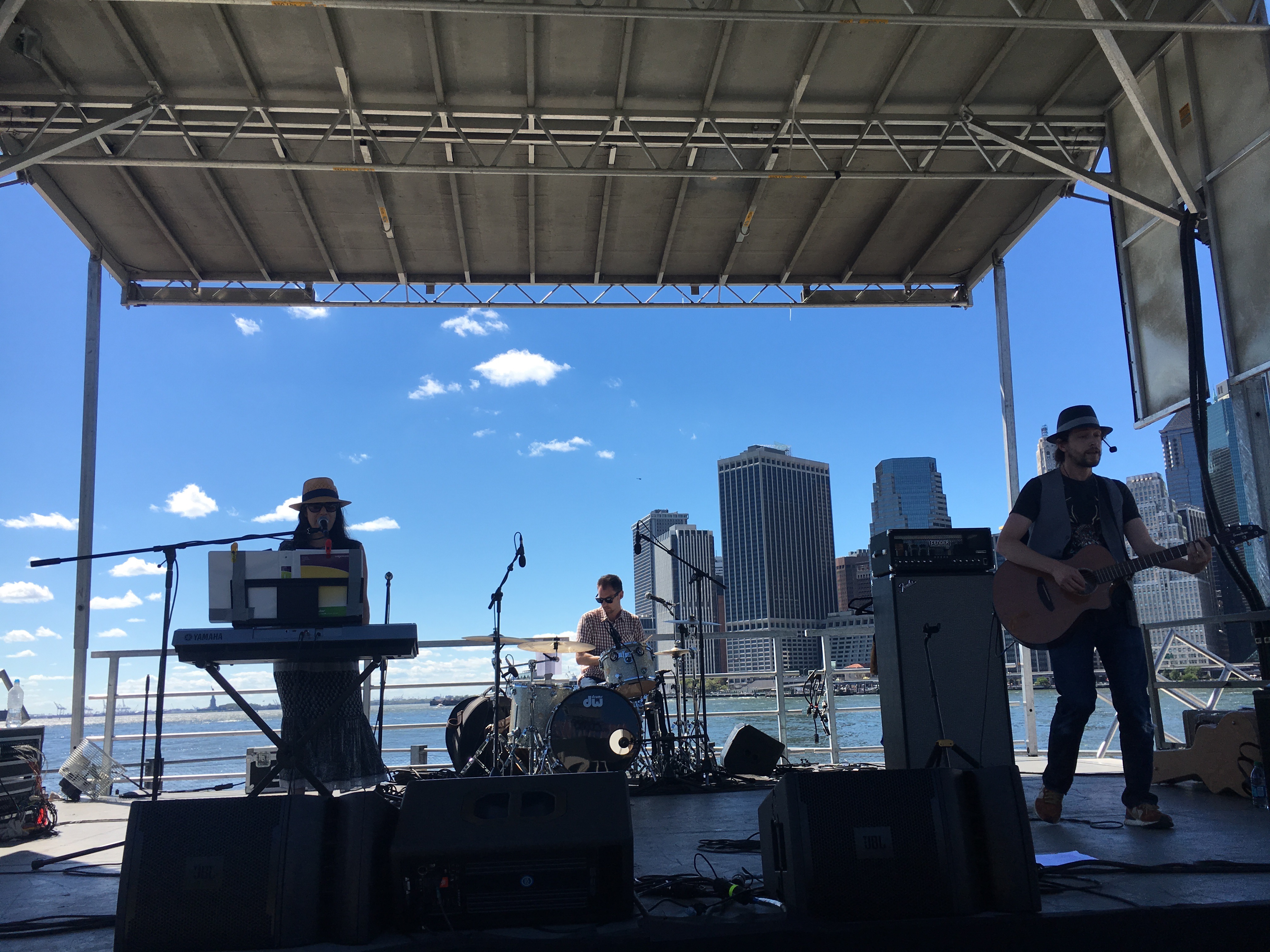 When Rambling Dan took the stage, my youngest started to smile as she bopped her head and moved her little body. We made our way to the front to check out the show (and gorgeous view), which was definitely a pretty awesome way to start our Monday.
As a part of the celebration, the National Parks Service is encouraging everyone to #FindYourPark and join in on the fun. From now through August 28, they are offering tons of cool and fun events across the country. Check out more details here:  FindYourPark.com