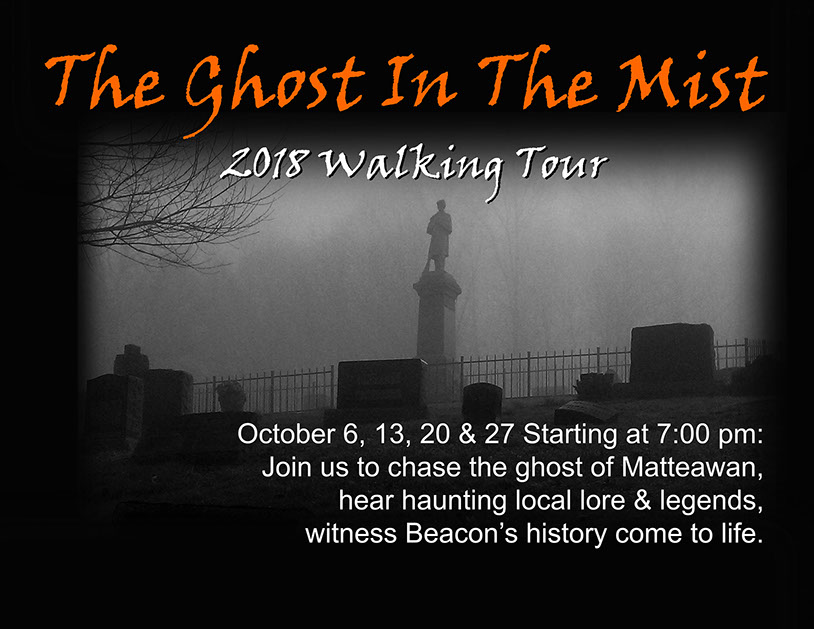 Looking for a spooky way to celebrate Halloween in the Hudson Valley? During this Halloween season, special guided tours and events let visitors in on the history and legends of the area. Read on to check out more about some of their fun ghost tours:
Enter the oldest operating inn in America – the Beekman Arms & Delamater Inn – and head straight to the basement. Tours, offered every Friday night at 7:00pm through November 2, describe the tales of those who have occupied the early 18th century inn – and may still be doing so today.
Guests visiting the Clermont estate, built in 1740 for the prominent Livingston family, will meet ghosts from different times throughout its 250-year history. The mansion is decorated with dozens of hand-carved, flickering jack-o-lanterns. The tours are offered from 6:00-9:00pm on October 19, 20, 26, and 27, and are followed by roasted marshmallows.
Who was the Ghost of Matteawan that haunted Beacon in 1865? You'll find out on a candlelight tour through the city's streets lead by the Beacon Historical Society. Three hundred years of Beacon's history will be told through the perspective of four ghosts representing different time periods. Tours are offered every Saturday in the month of October at 7:00 pm.
Take a tour through the St. James' church graveyard, where you'll meet six characters (portrayed by costumed actors) who are buried on the grounds. This year, the personalities celebrate the Year of the Veteran, and include Ogden Livingston Mills (U.S. Treasury Secretary under President Hoover); New York State Senator J. Griswold Webb; and Eleanor Roosevelt's staff members Les and Marge Entrup. This is a kid-friendly, living history event for ages five and older.
On Monday, October 29, visitors are welcome to explore the restored Hyde Park Train Station and its displays of vintage model trains. There are two tours; a family-friendly tour at 6:00 pm covers the station's history and Halloween legends of Hyde Park. At 8:00 pm, an adult-only paranormal investigation of the train station will begin.