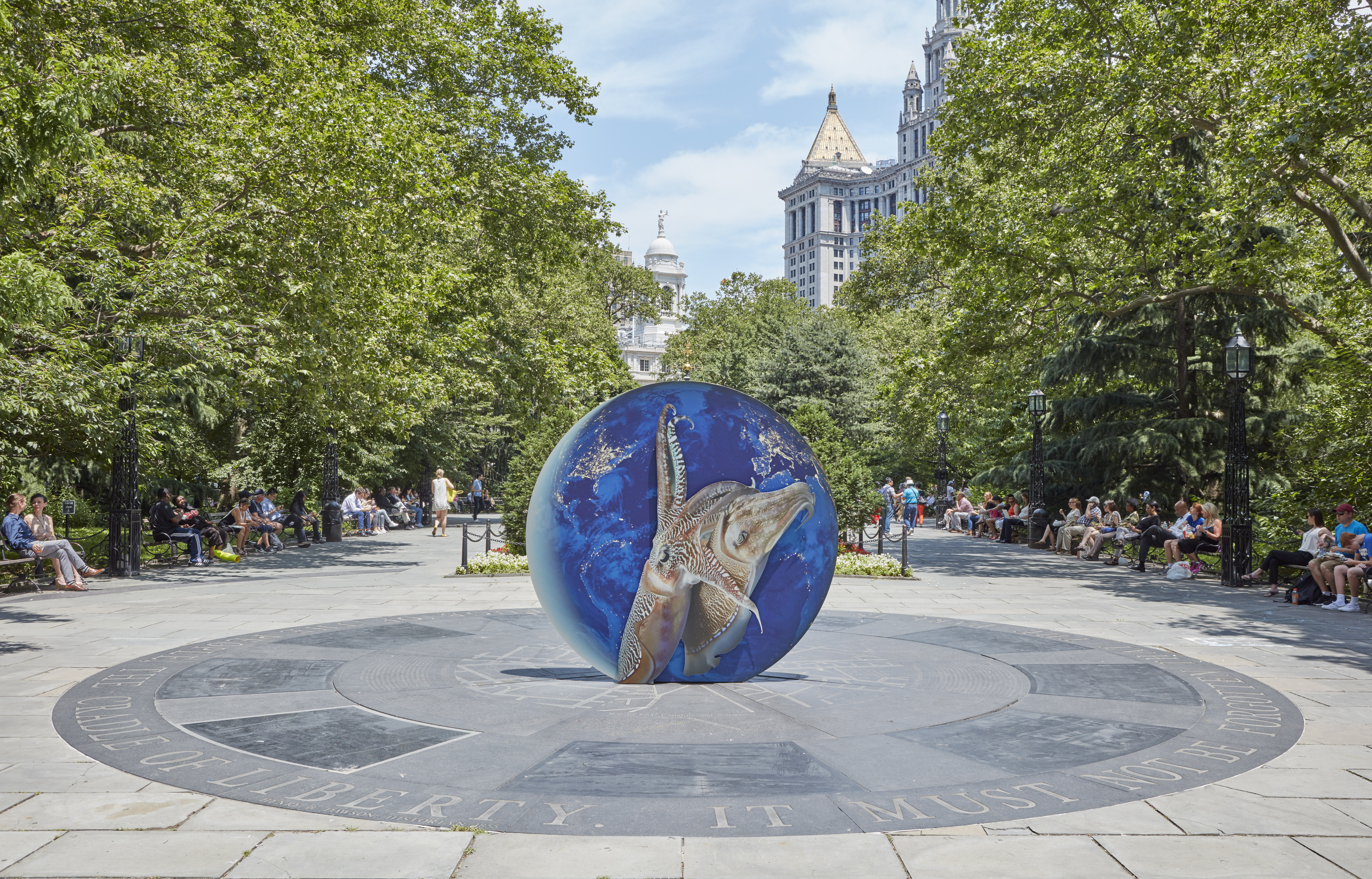 A few days ago I stumbled upon the EARTH POTENTIAL exhibit where I found myself getting lost in the surreal yet modern world of artist Katja Novitskova. Located in the heart of Lower Manhattan's City Hall Park and presented by the Public Art Fund as part of their 40th anniversary, the exhibit marks Novitskova's first major show in the U.S. that explores the relationships among science, technology, fiction, and our image-based culture.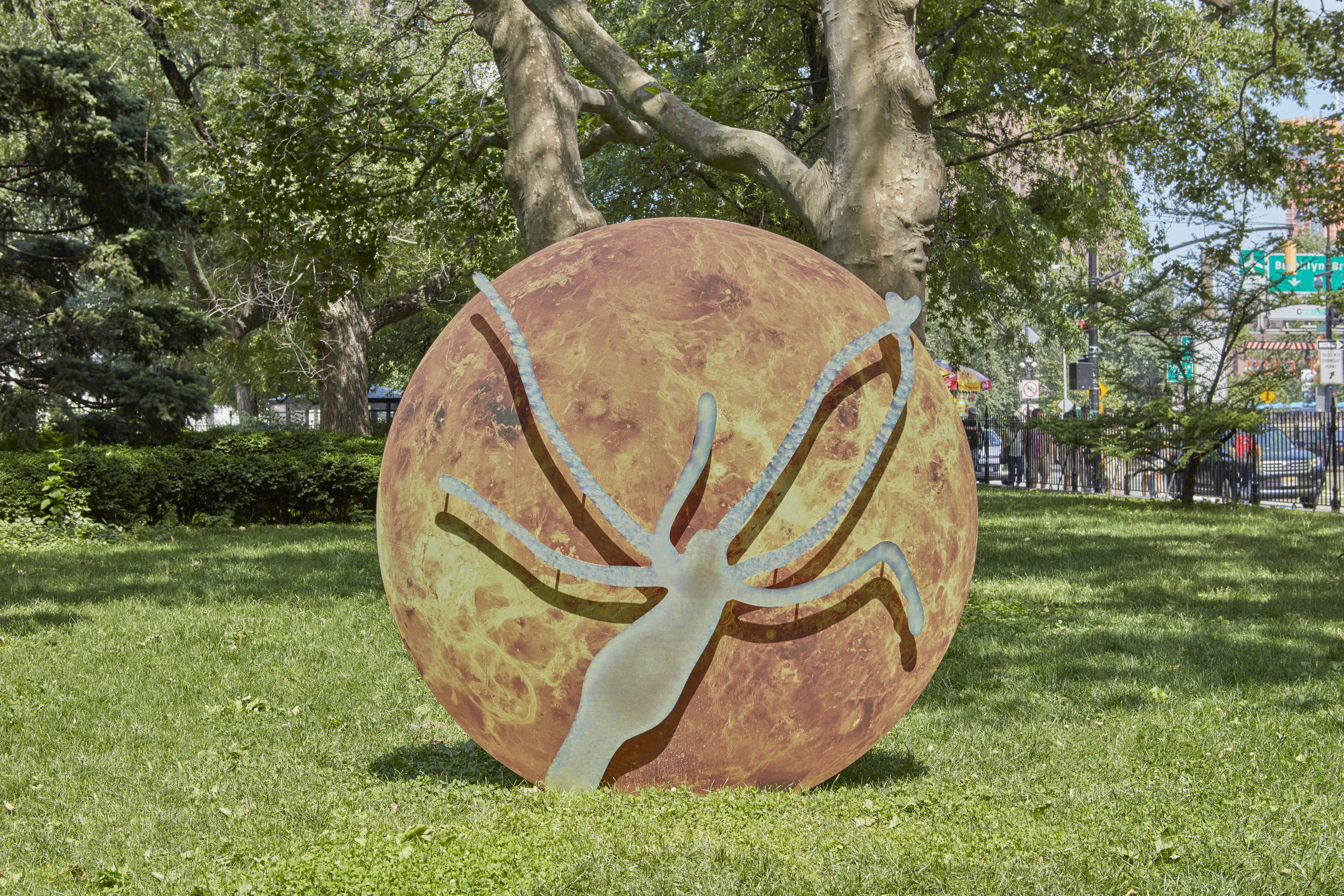 This includes the opportunity to view seven large aluminum sculptures featuring online-sourced, digitally-printed imagery of the Earth and other planets that present a surreal landscape that's strangely real, futuristic and totally mesmerizing.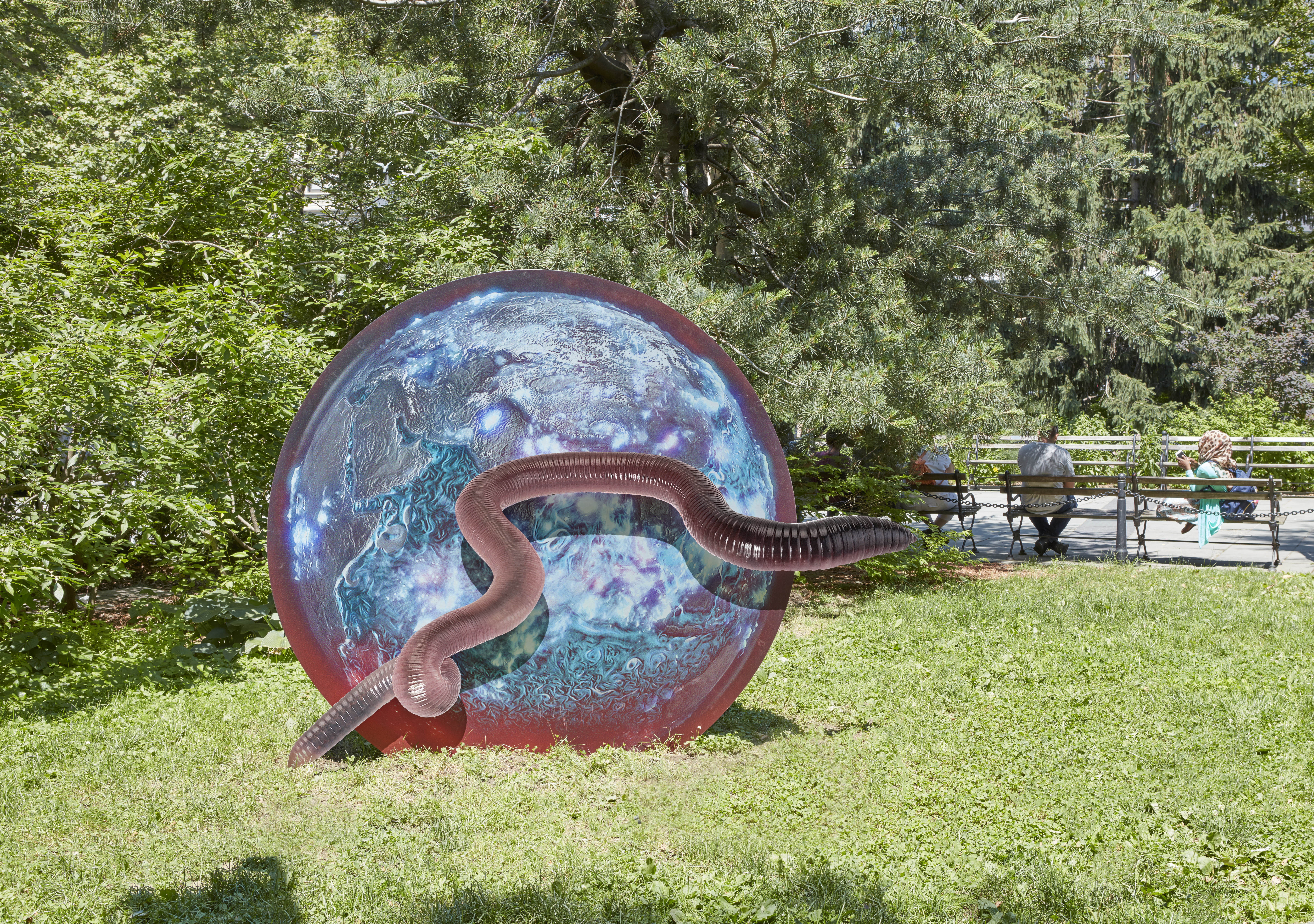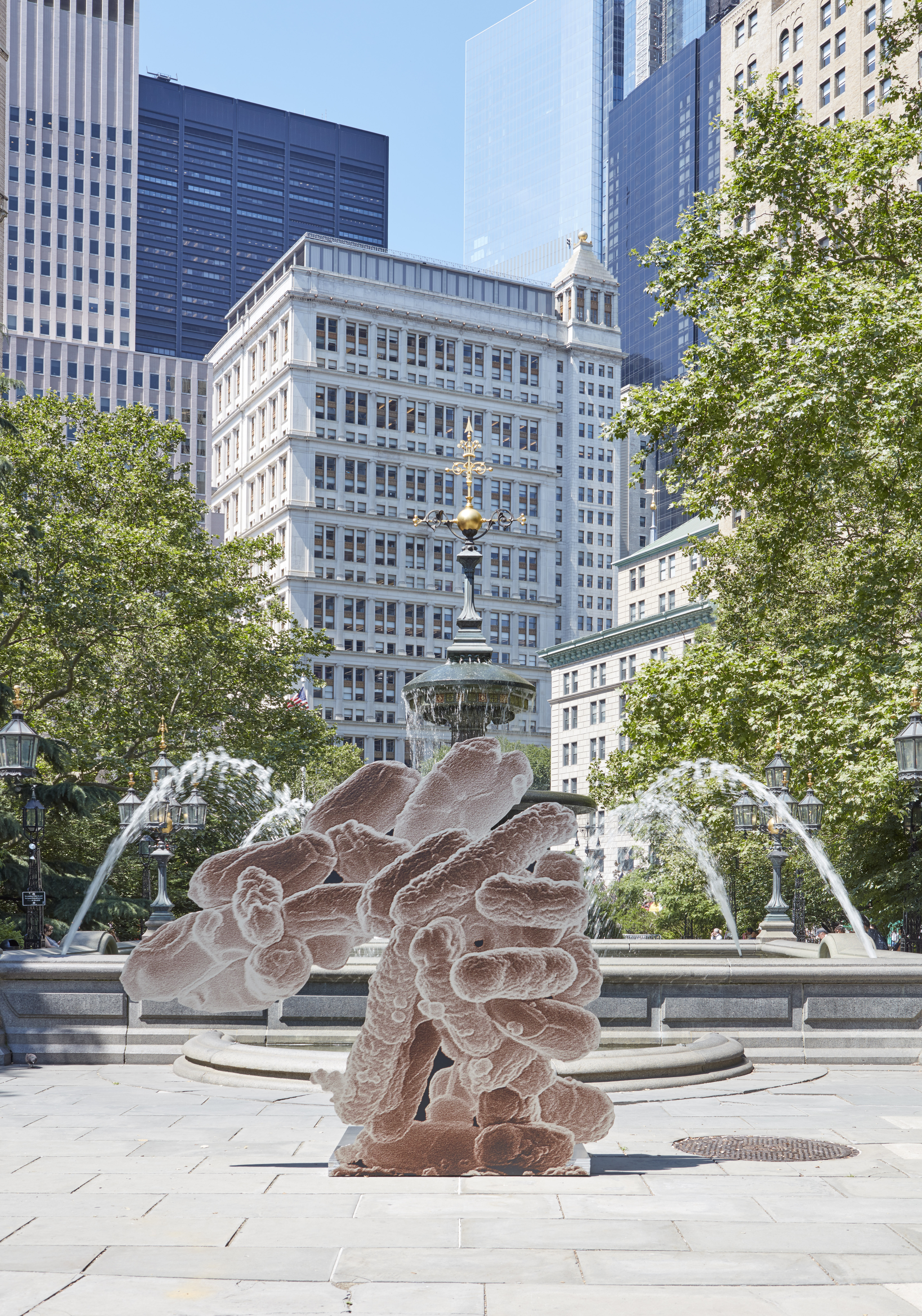 Scattered throughout the park, the works layer alien-like, yet terrestrial animals and organisms over celestial bodies and planets that expose worlds that don't exist but seem very real. Additionally, the exhibit expands Novitskova's ongoing investigation into today's media-saturated culture and continues her interest in the relationship between technology, scientific research, and the physical world, and how developments in technology have changed our perceptions of the natural world.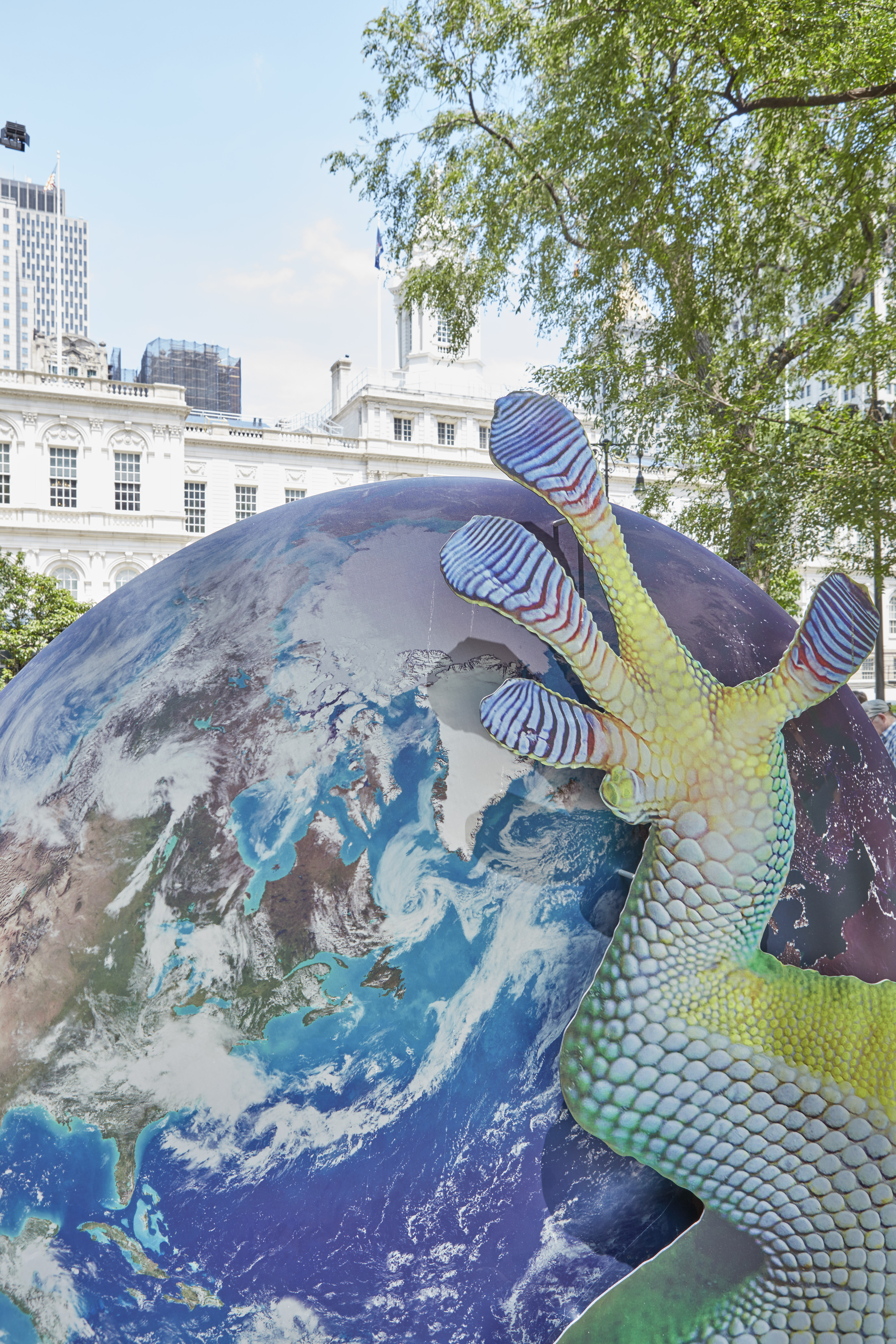 A must-see free NYC experience, EARTH POTENTIAL is on display view from now through November 9, 2017 at City Hall Park, Lower Manhattan.
Get there:
City Hall Park
Broadway & Chambers Street
For more information, please visit:
https://www.publicartfund.org/view/exhibitions/6188_katja_novitskova_earth_potential