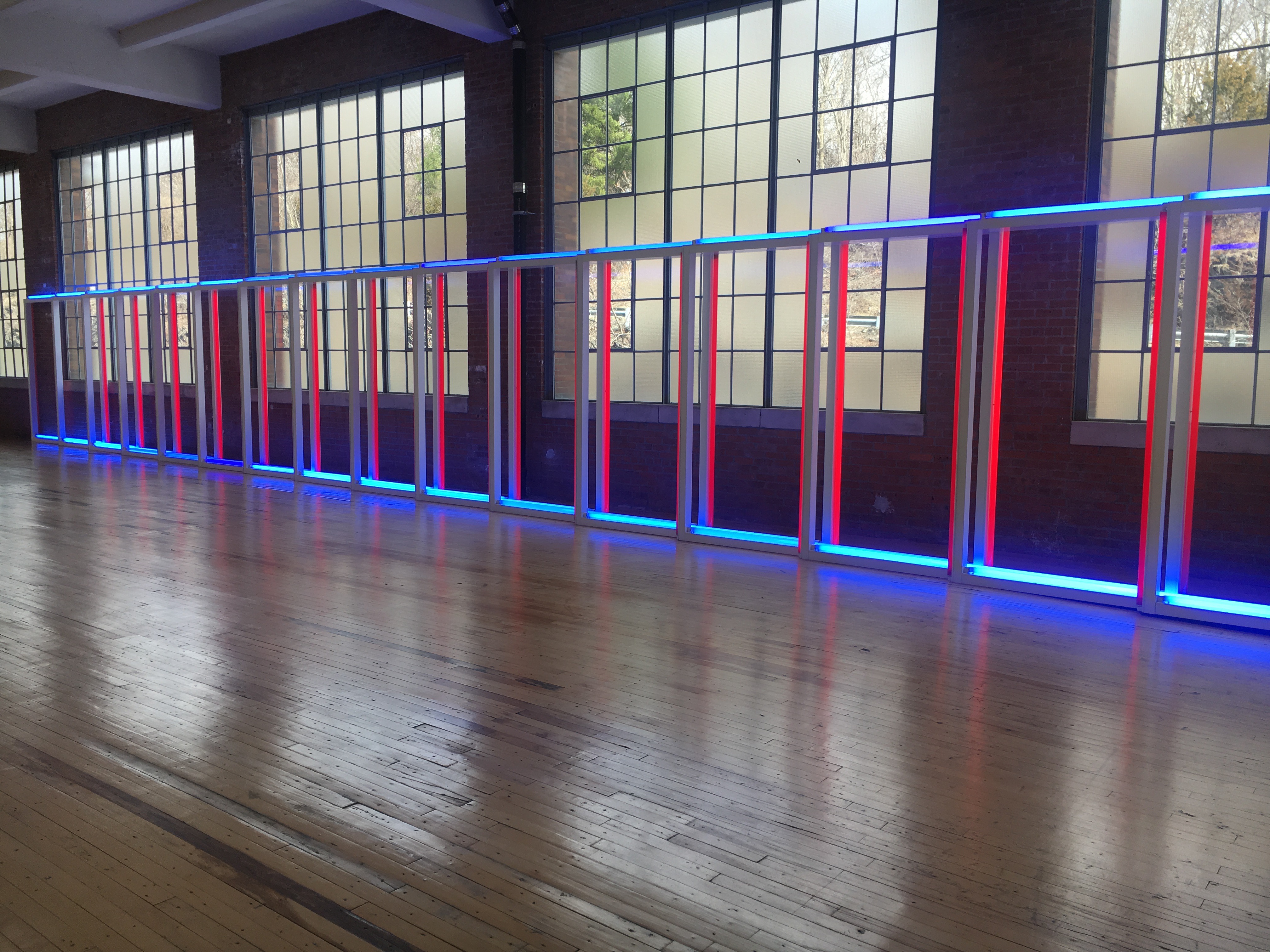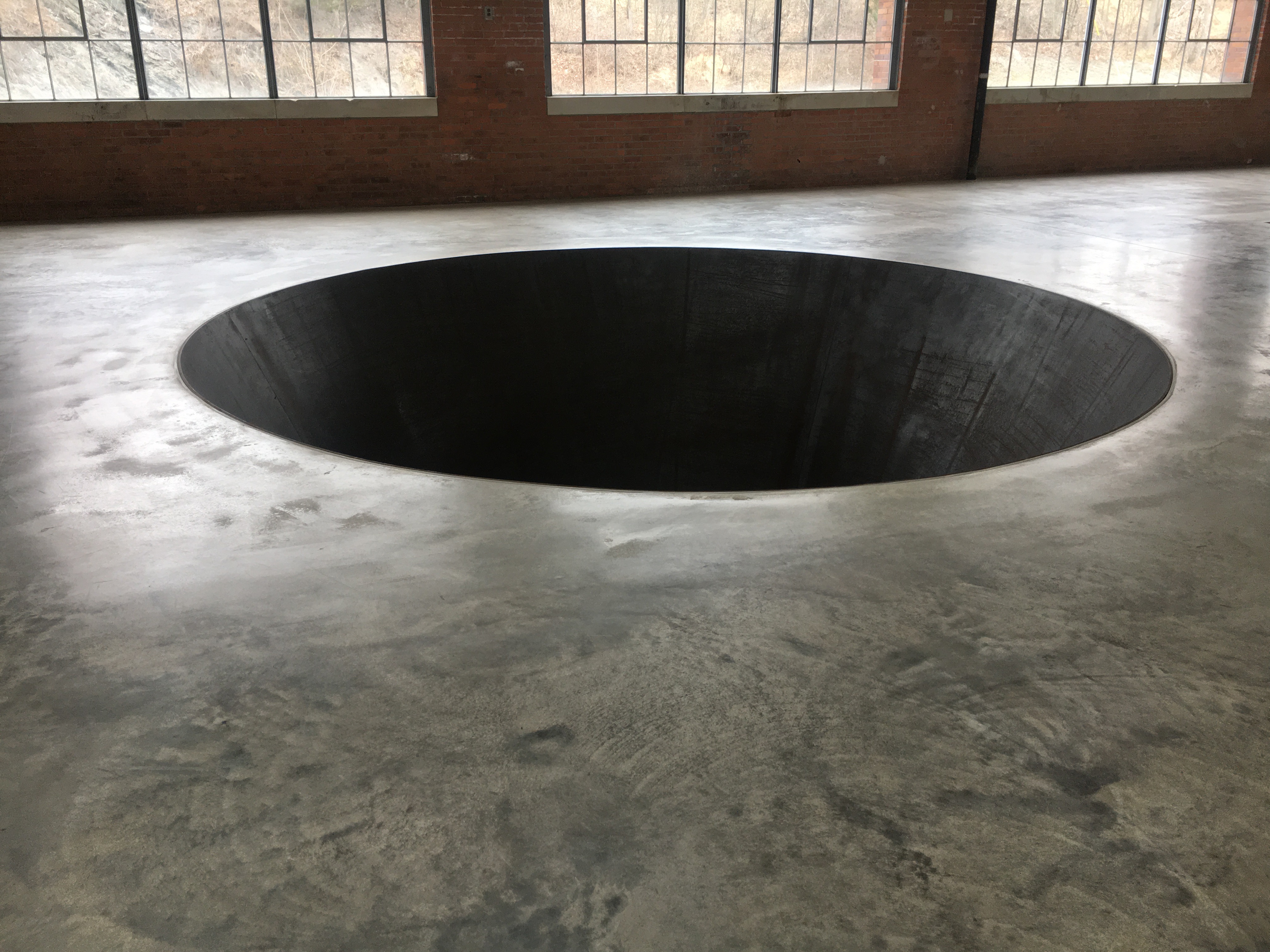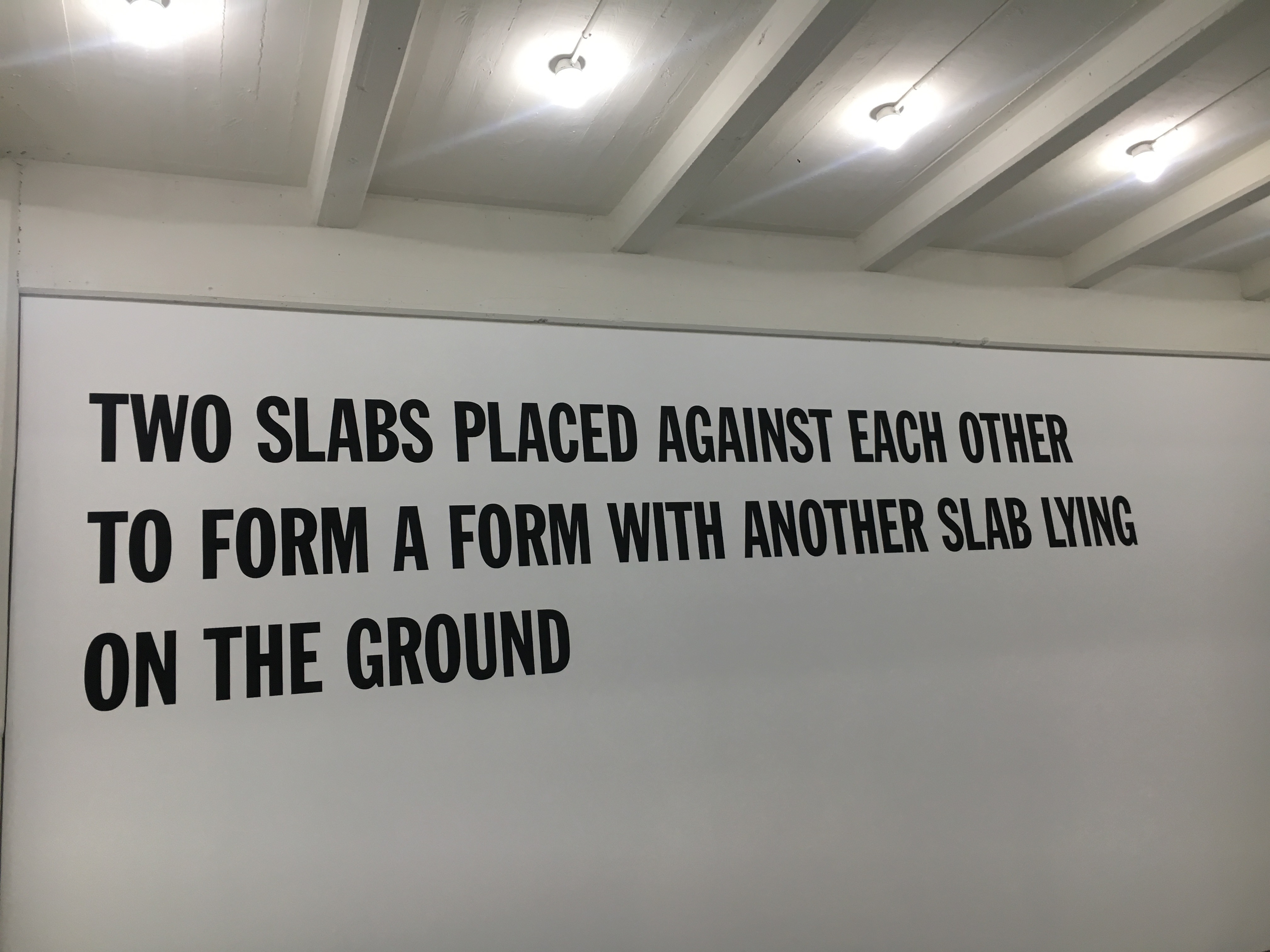 This past weekend the family and I went to check out the Dia: in Beacon. A contemporary arts organization, I've wanted to check it out for some time now and was excited when all of the weekend elements worked where we had enough time to check it out and explore.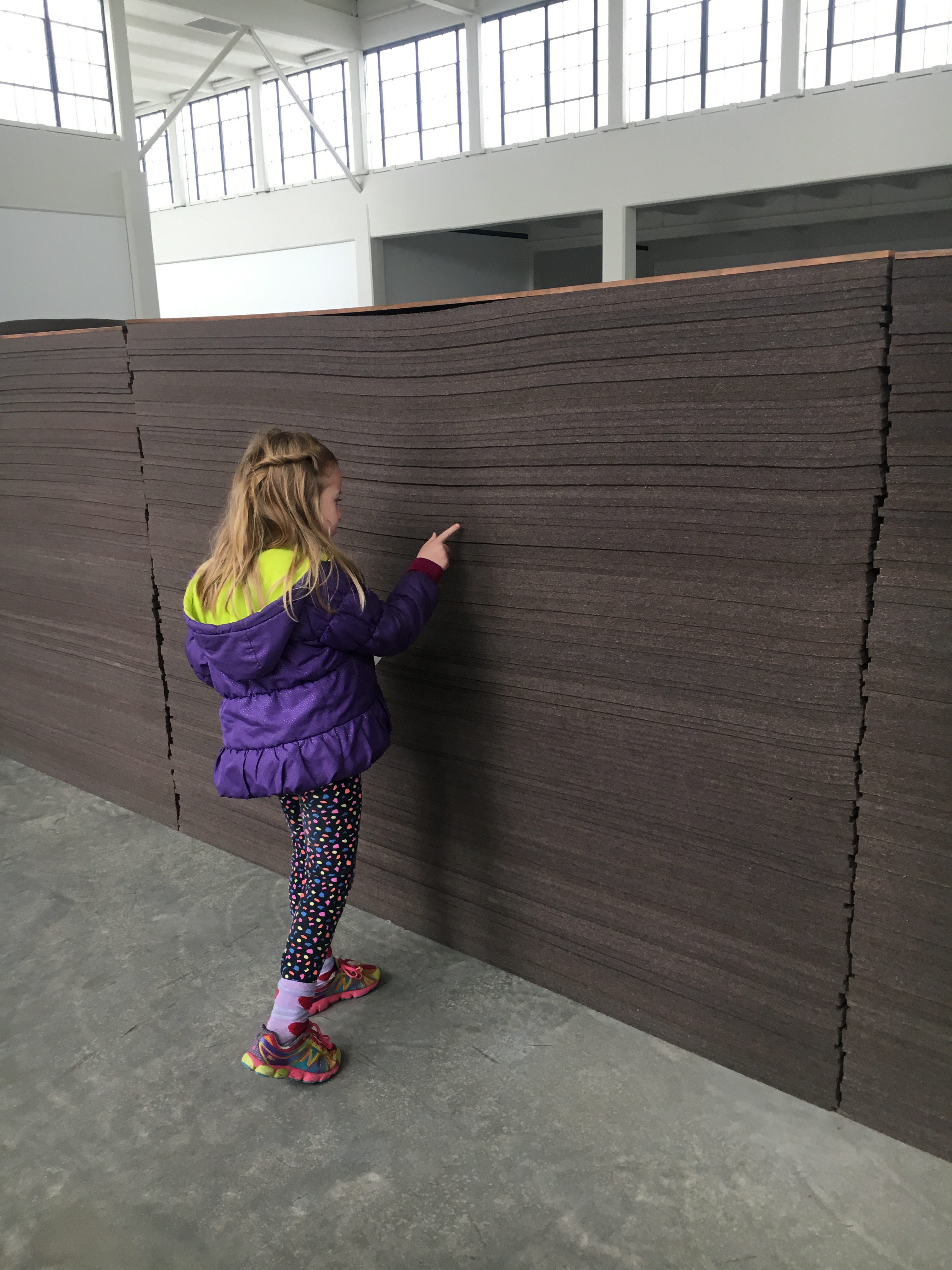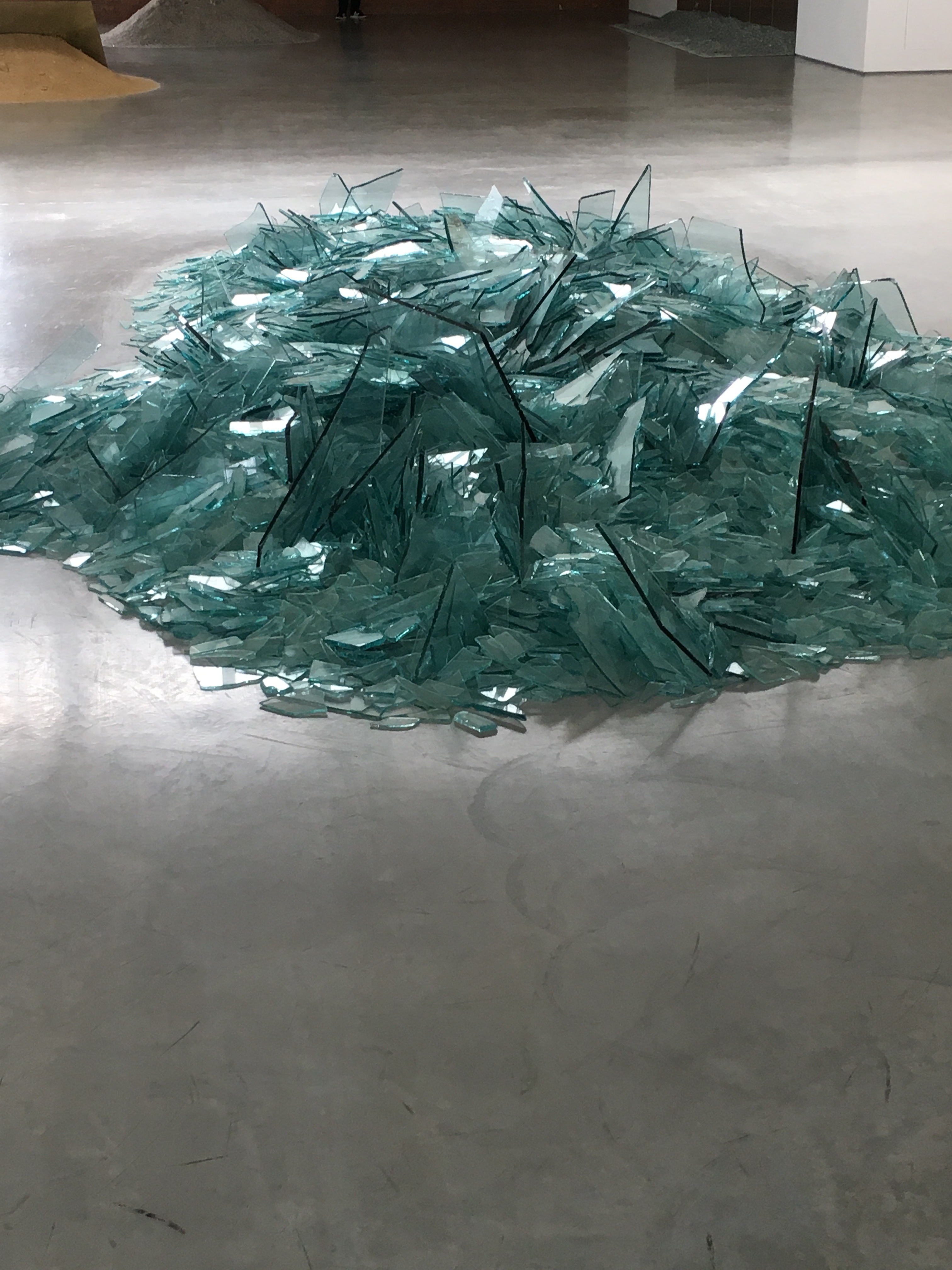 With two little ones (2 and 5), we decided to go early right when it opened at 11am. There wasn't that many people there as we paid for two adult tickets (kids are free under the age of 12!) as were all set and ready to roam. Having never been there, I wasn't sure what to expect as we walked into the massive space filled that was filled with some incredible light structures, paintings and sculptures.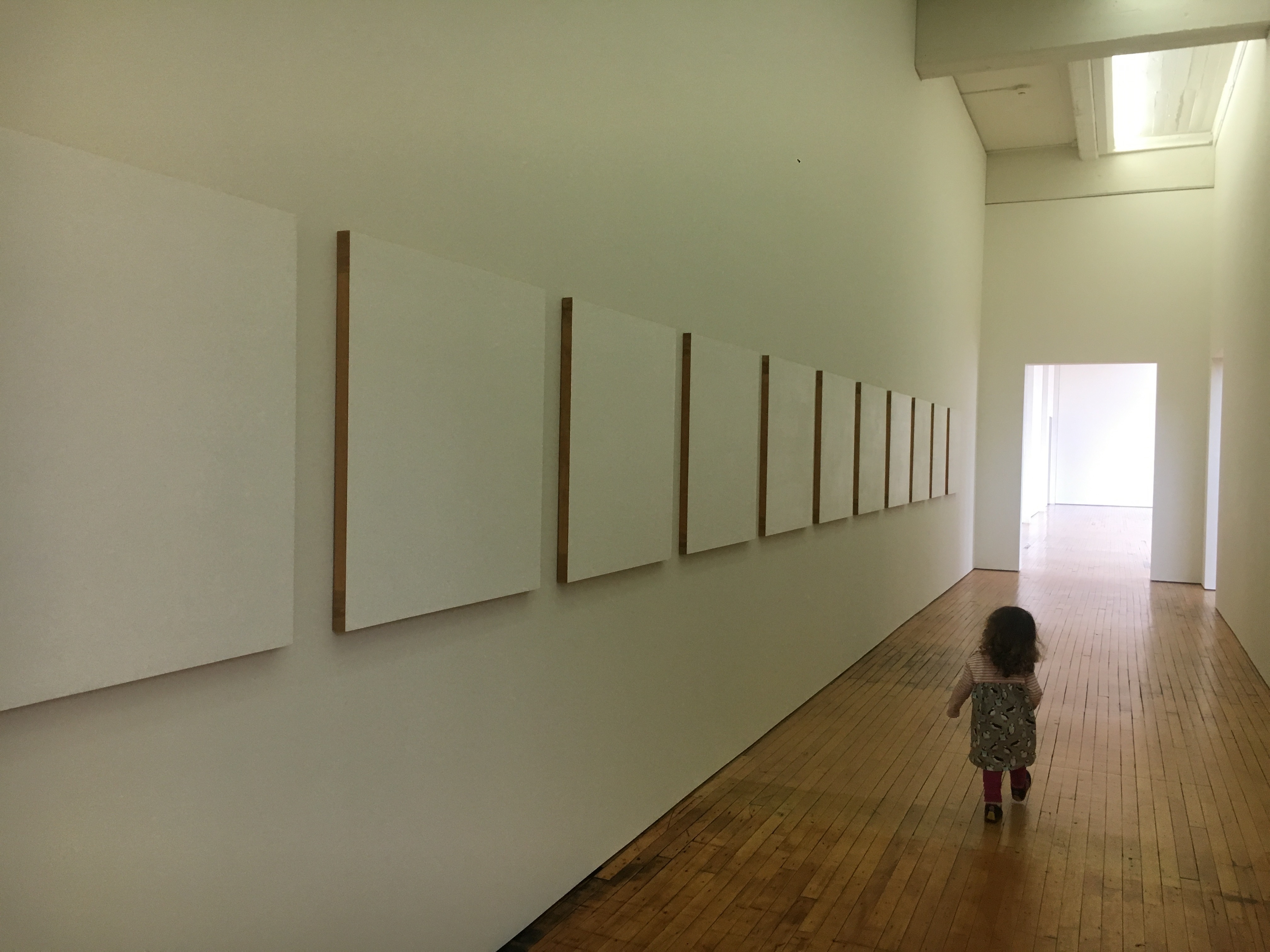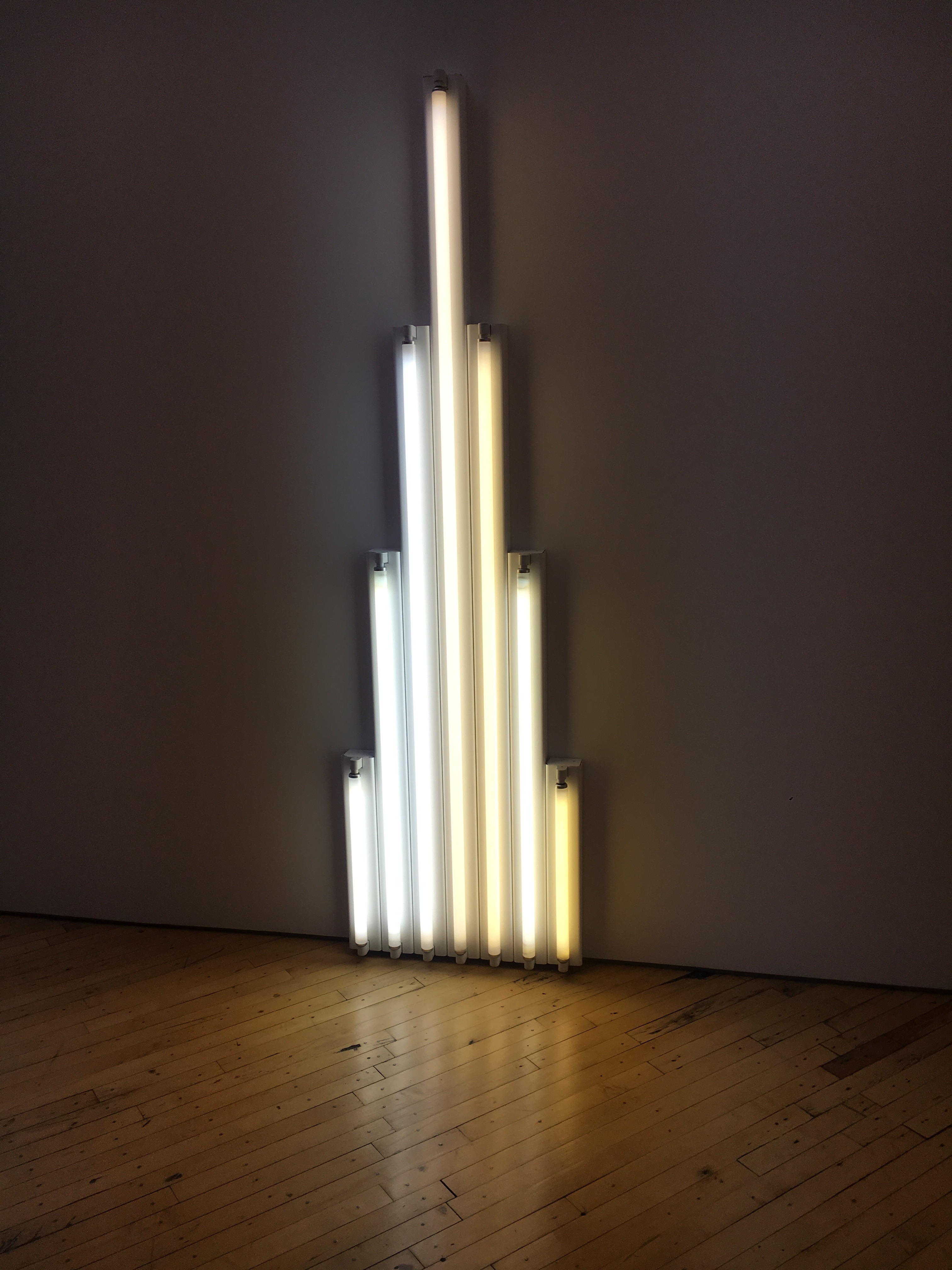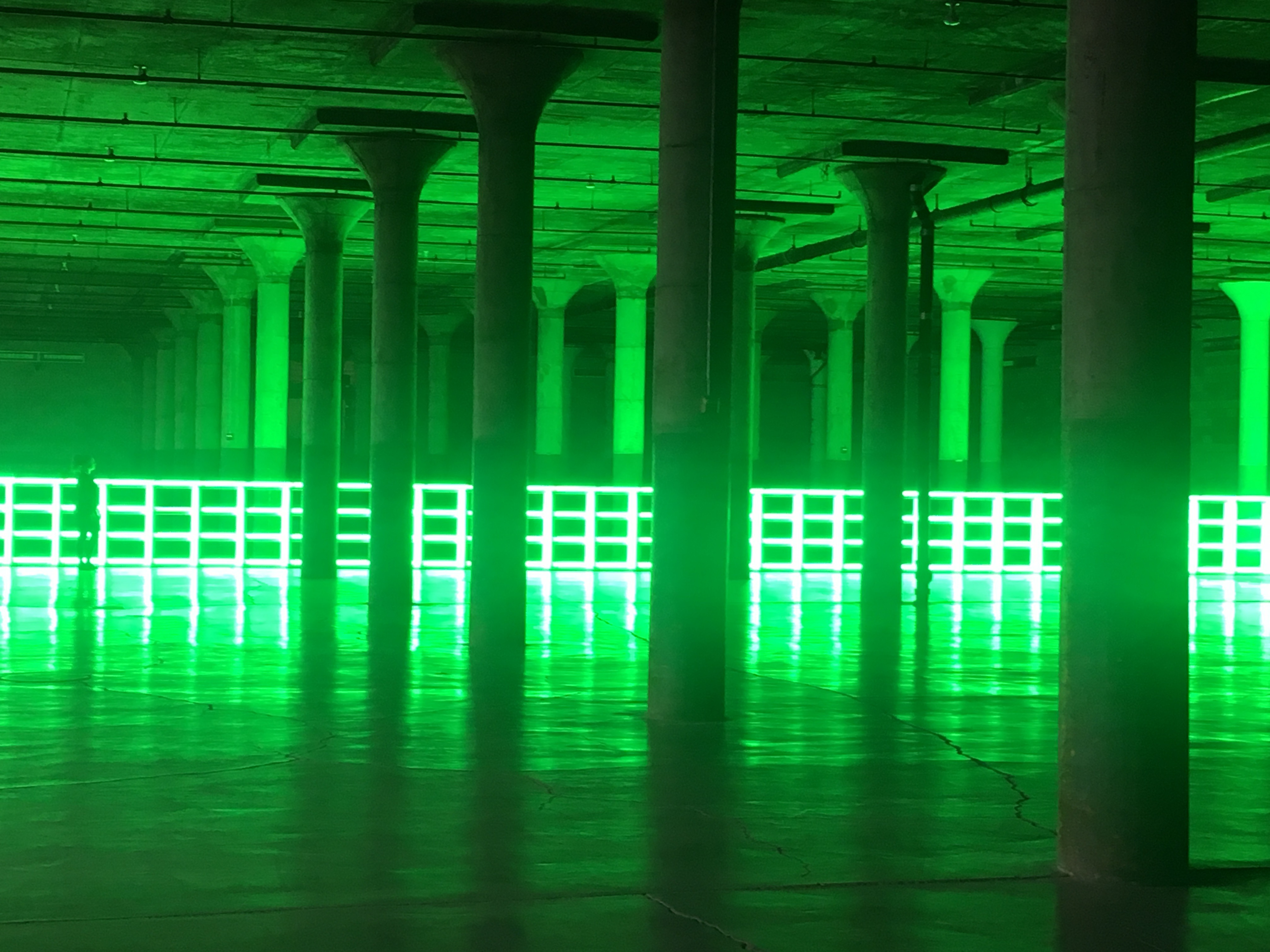 We started in the Dan Flavin section as we scooped out his massive light structures and beams. The kids loved getting close to these colorful beams that they admired and stood next to.
Another interesting display was 360 by Walter De Maria, this collection of red tapestry with white lines had us following the intricate and massive pattern throughout the space that was part eye-sore, part fascinating. The kids loved roaming with us as we escaped from room-to-room finding these new worlds of art as they explored with awe and amazement.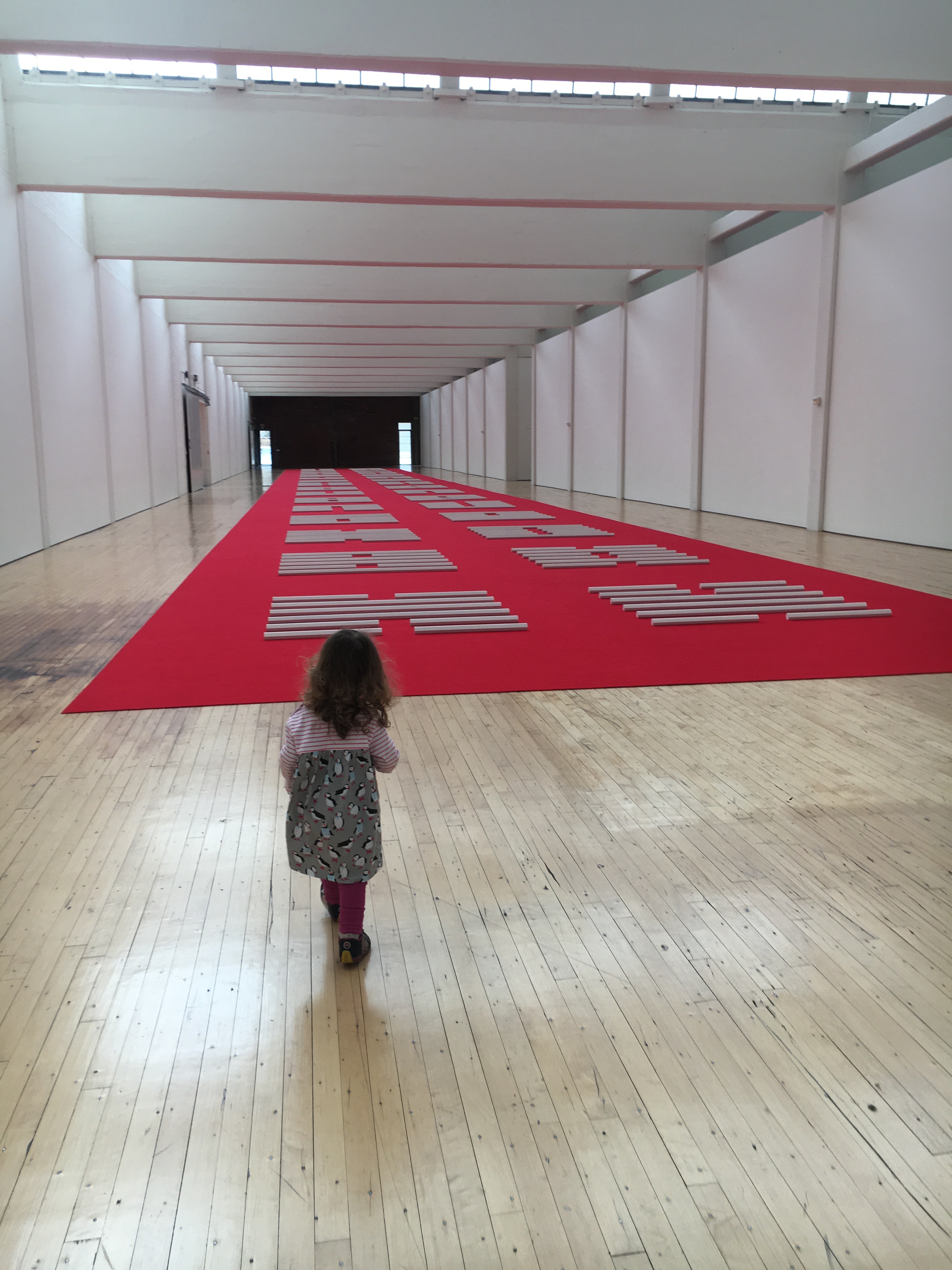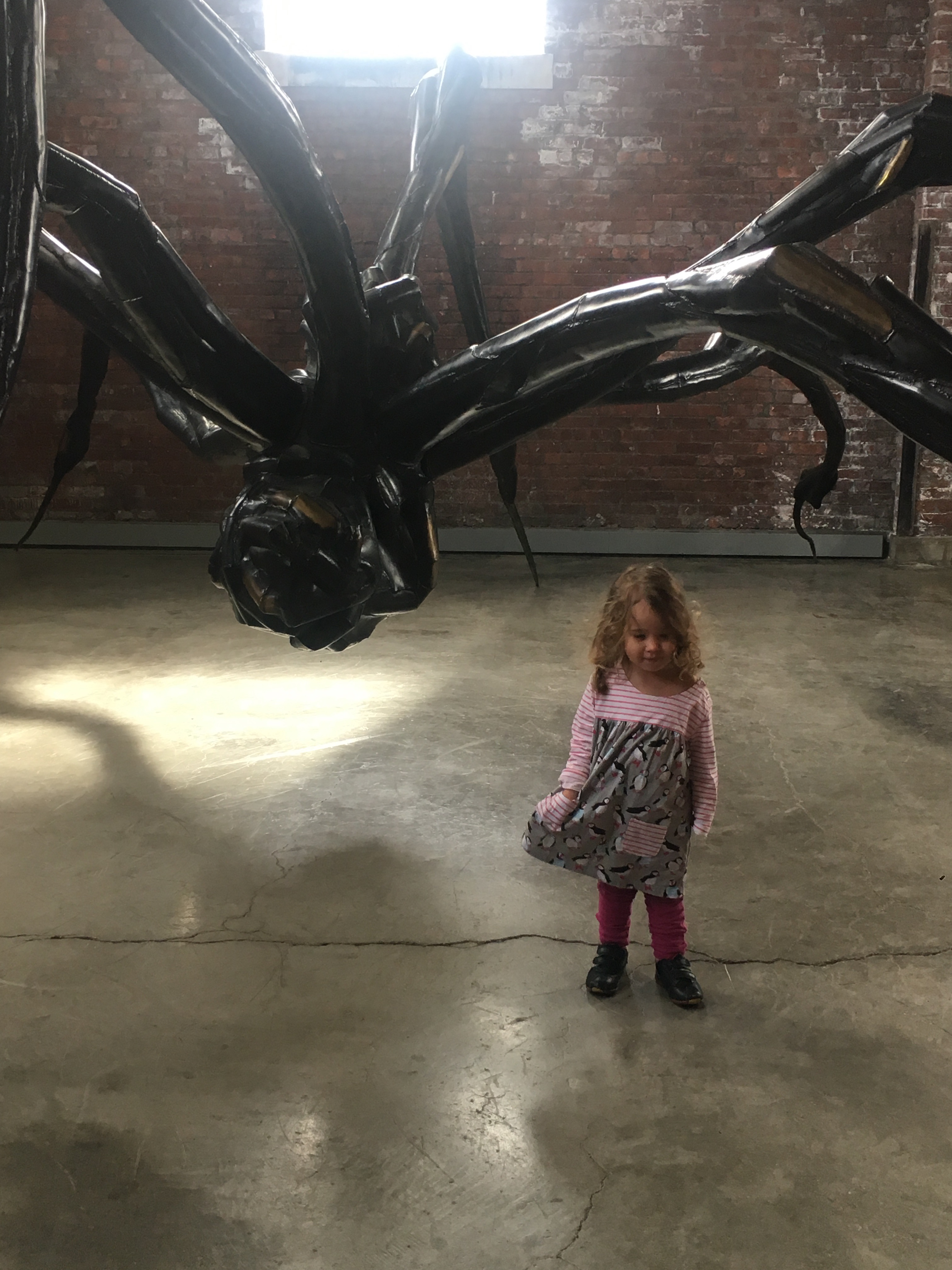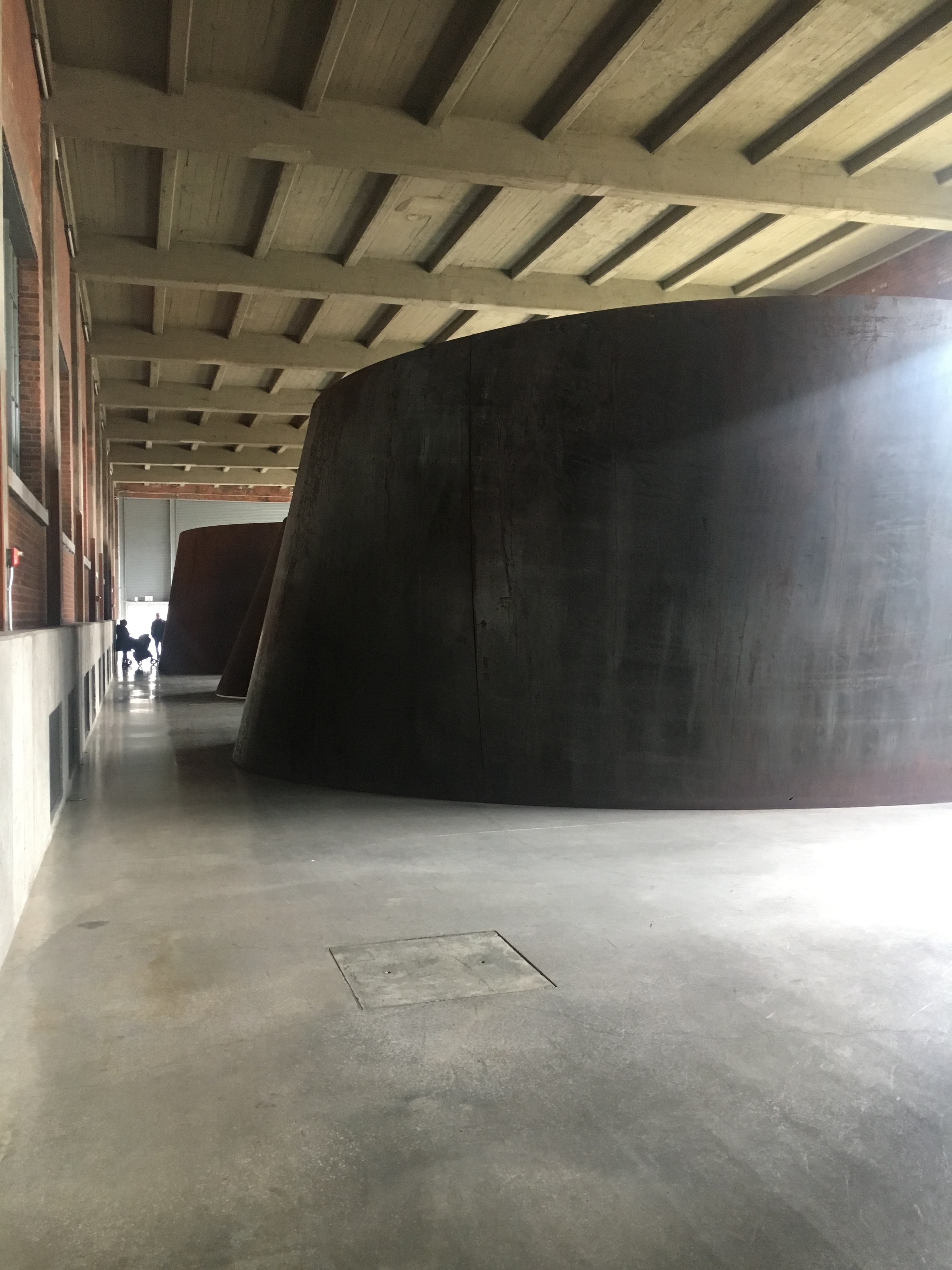 Some of our favorites were the pale paintings by Agnes Martin, the crushed-metal art from John Chamberlain and the cool green lights from Dan Flavin. The hardest part of going to the museum with younger kids is that they wanted to touch or be next to everything! There are tons of guards around to remind you (and your kiddos) not to touch the art but it was definitely a tricky task to manage with an energetic 2-year-old.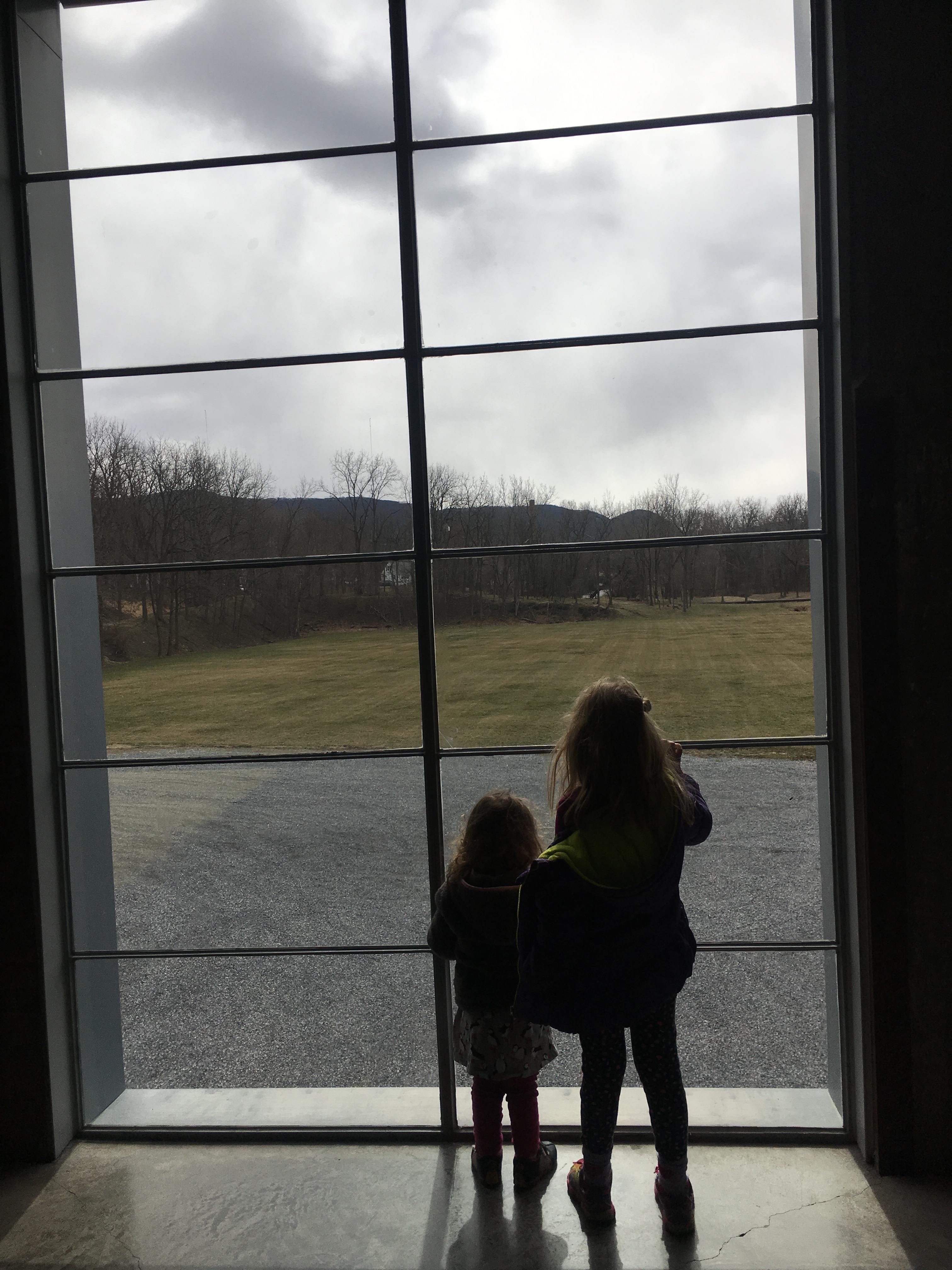 A fun day of exploring and artistic adventures, we can't wait to return to check out the outdoor area and some events in the future.
Dia: Beacon Details
3 Beekman Street
Beacon, New York 12508
January–March
Friday–Monday 11 am–4 pm