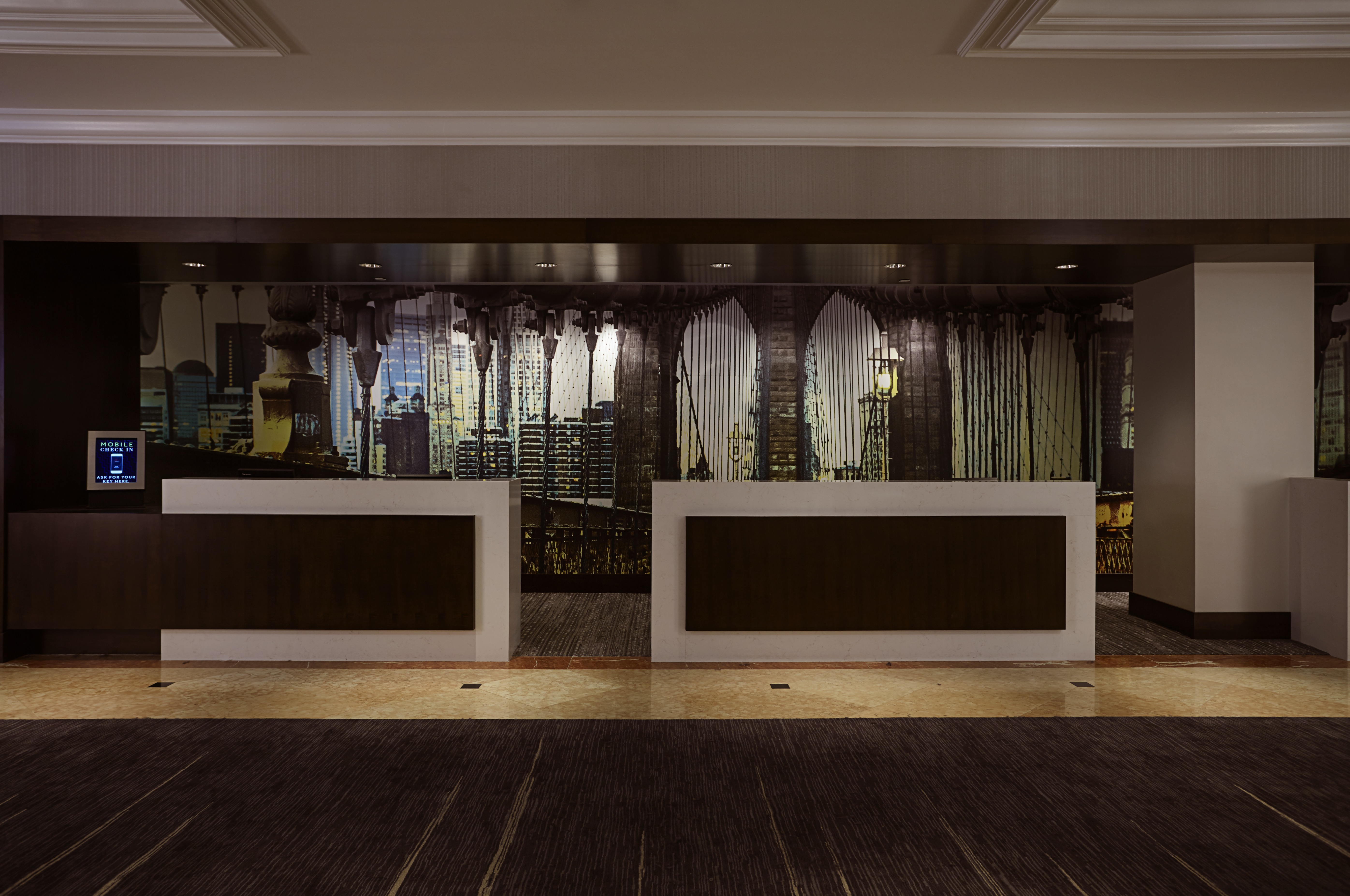 While we are loving our new life in Westchester, I definitely have had some bouts of some serious homesickness for Brooklyn. As my hometown, there is literally nothing like it, and thankfully we get down there as often as possible to get our fill of BK.
I'm not only in my love of BK as more and more people and tourists are flocking to this vibrant borough. One such spot that's perfect for tourists and locals alike is the Brooklyn Marriott.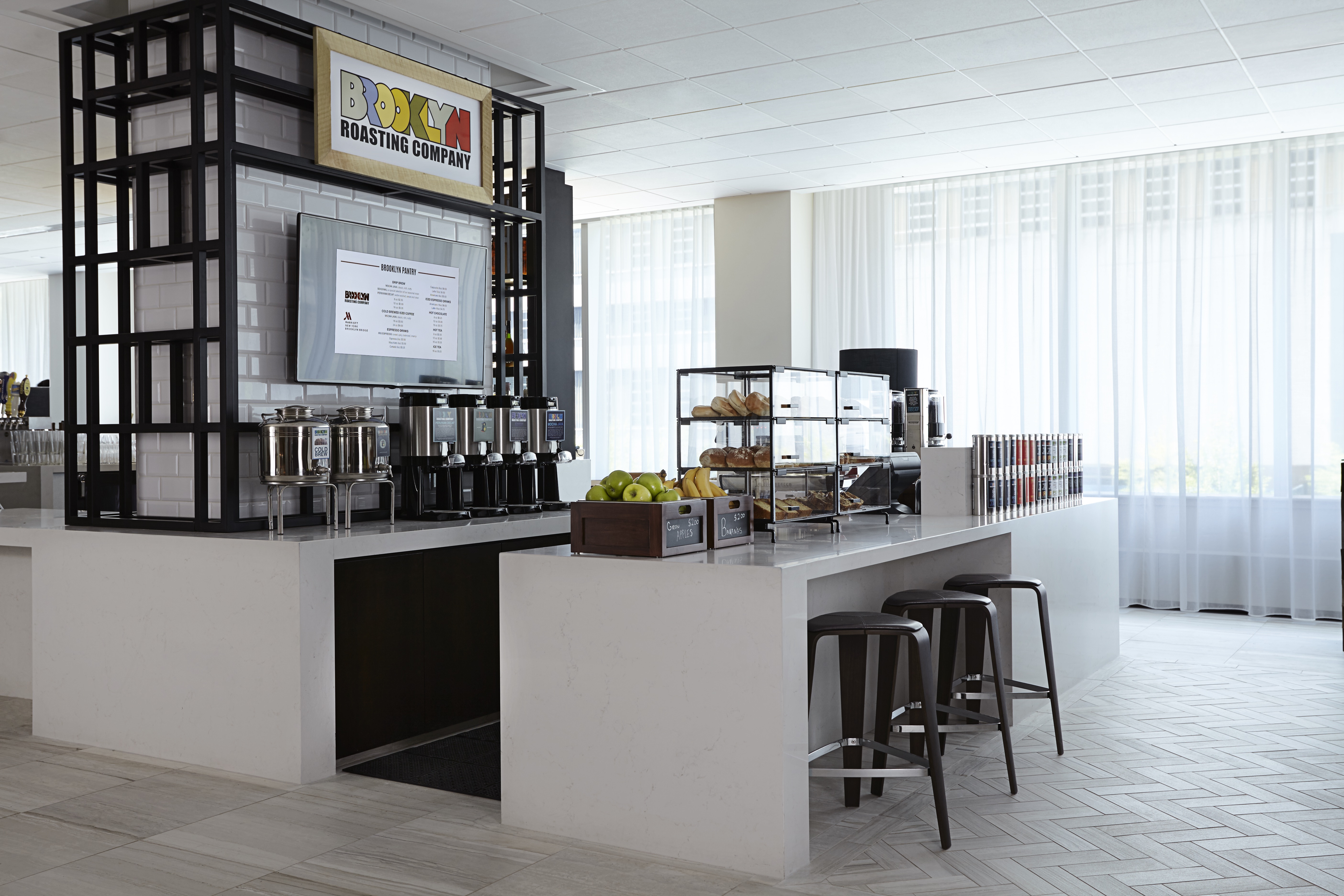 Located at the Brooklyn Bridge (you can't get more coveted than that), the Brooklyn Marriott recently underwent a highly anticipated $45 million multi-phased transformation. In keeping with the borough's vibrant culture, layered history, and continued commitment to support local artisans and makers, the Brooklyn features cool Brooklyn-inspired guest rooms and public spaces, inclusive of The Bar (Greatroom Lobby), Front Desk, exclusive M Club Lounge and over 44,000 square feet of event and meeting space.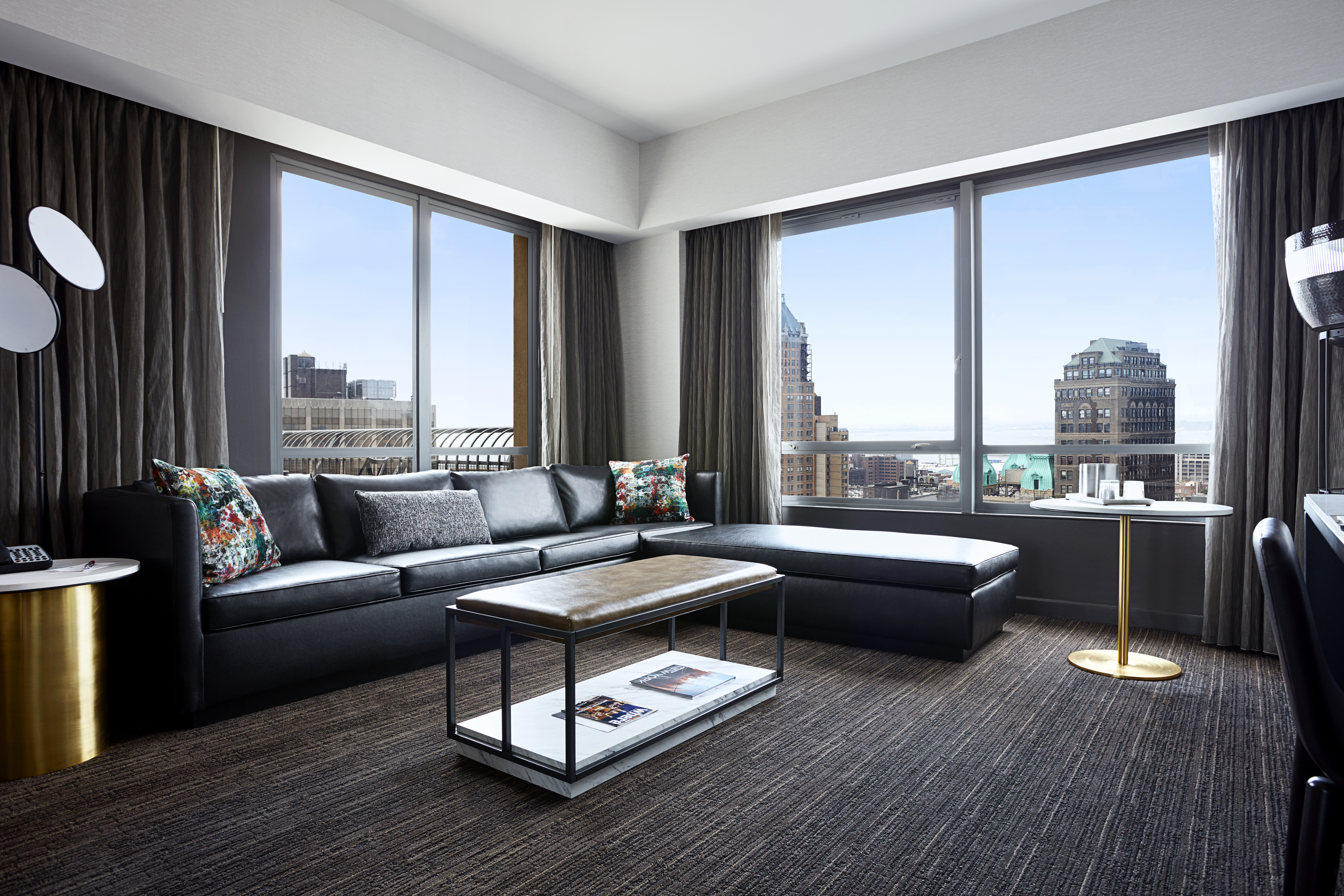 As part of the third, final phase of the renovation, each of Brooklyn Marriott's 667 guest rooms was dramatically redesigned to interpret the Brooklyn lifestyle. From an urban-inspired neutral color palette with Technicolor accents, to materials and fabrics that reflect surrounding neighborhood culture and landmarks (think: machined details, concrete, references to industrial pressed glass and hand hammered metals).
As a focal point that spans the length of a wall, a floor-to-ceiling mural – based on a photograph of the Brooklyn Bridge – acts as an extension to each Marriott Bed headboard. Each guest room's art piece captures a zoomed in portion of a large abstract mural that is featured in the lobby. The full photograph sets a progressive, artsy tone for each guest during the check-in experience. Dramatic oversized lampshades, evoking Brooklyn's rooftop water towers, and industrial bar lights coupled with floor-to-ceiling windows and streaming natural light bring the striking artwork and metal fixtures to life.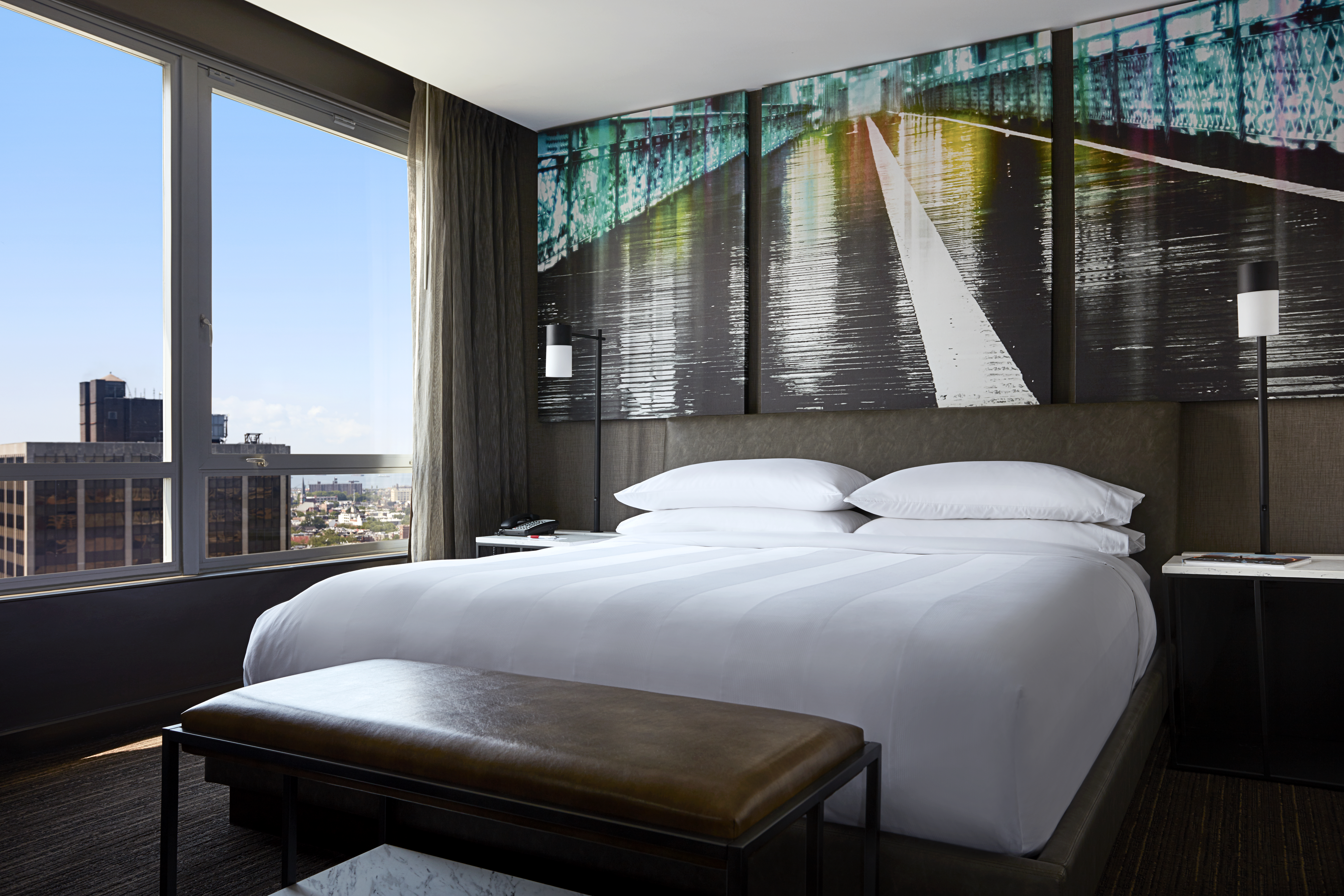 Another impressive element are the guest rooms that are spacious with high ceilings, and many have views of Manhattan and the Brooklyn Bridge. Paying close attention to how today's traveler blends work and play, the design team has included an inviting lounge area with a table and sofa (large enough to accommodate sleeping), creating a social catalyst. A series of work areas – a credenza with seating, and bedside connections with lighting – offer comfortable environments for both casual and focused work. The rooms also feature LED light fixtures and an open closet, providing additional living space especially convenient for the leisure or business traveler on-the-go. Remodeled bathrooms feature concrete inspired porcelain floors and polished white tiled walls reflective of New York City's subway designs, sleek stainless steel furnishings and fresh Thann bath products. Other room amenities include in-room coffee makers and mini-fridges.
New York Marriott at the Brooklyn Bridge introduced Phase One of its transformation in May 2015, inclusive of The Bar (Greatroom), Front Desk and exclusive M Club Lounge. The Bar's innovative tapas-style menu features local food purveyors such as Brooklyn Roasting Company, Brooklyn Winery, Ovenly bakery and McClure's pickles. The chic M Club Lounge, with free access for Marriott Rewards Members, features skyline views and complimentary breakfast, refreshments and evening hors d'oeuvres. Last fall's completion of Phase Two launched the hotel's redesigned Grand Ballroom, the largest in Brooklyn third largest in all of New York City, and flexible meeting spaces.
Another key element of the location is its proximity to so many cool Brooklyn attractions such as MetroTech Center, Brooklyn Heights, DUMBO and Cobble Hill. The hotel is within a block of all subway lines and close to all three NYC airports, it is also within a 15 minute walk to Barclays Center, the Brooklyn Academy of Music (BAM) and the Brooklyn Bridge Park.
Starting rates are seasonal and range from $199.00 to $599.00.

For reservations and more info, please visit BrooklynMarriott.com