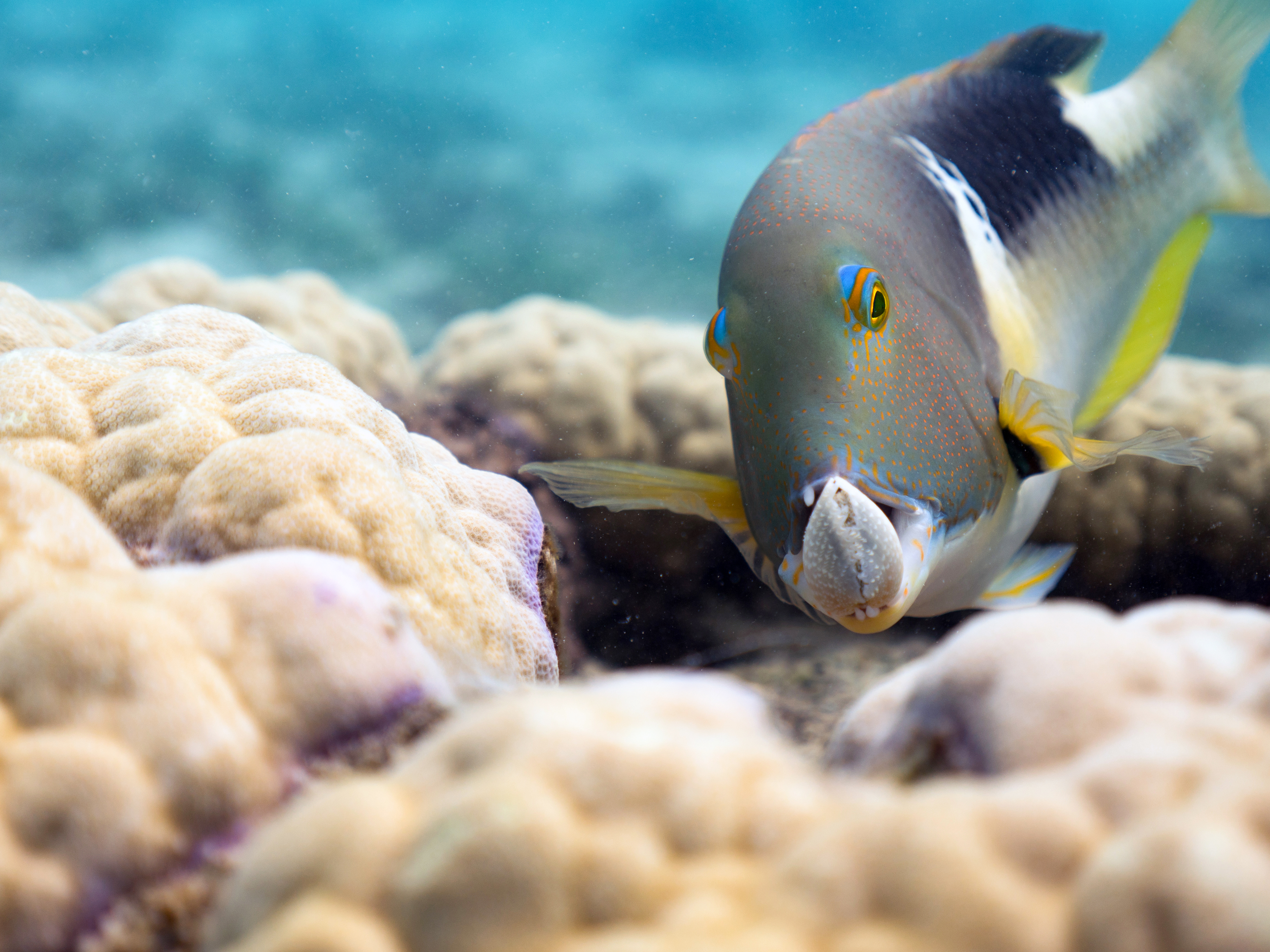 There's an exciting new film at the American Museum of Natural History with Oceans: Our Blue Planet, which allows viewers to embark on a global odyssey to discover the largest and least explored habitat on Earth. New ocean science and technology has allowed humans to go farther into the unknown than ever thought possible.
From the coastal shallows to deeper, more mysterious worlds, Oceans: Our Blue Planet reveals the untold stories of the oceans' most astonishing animals through amazing footage filmed at locations all over the world.
Narrated by Kate Winslet (Titanic, The Reader, Revolutionary Road), Oceans: Our Blue Planet features the OceanX research vessel Alucia. As viewers journey through the oceans, they share in these extraordinary discoveries and uncover a spectacular world of life beneath the waves. Dolphins leap for joy through the surf at the beginning of the journey, and the first stop is the coral reefs, to meet fascinating animals like the ingenious tuskfish, which uses coral as a tool to crack open its shelled prey. Diving deeper, viewers encounter unfamiliar critters of the abyss and volcanoes of methane erupting from the ocean floor.
From long-time collaborators BBC Earth and OceanX Media, Oceans: Our Blue Planet is directed by Mark Brownlow (Planet Earth: Blue Planet II, Tiny Giants) and Rachel Butler (Great Barrier Reef) and is distributed worldwide to museum cinemas by BBC Earth and Chicago-based Giant Screen Films & D3D Cinema.
Screenings take place from now through January 5, 2020 in the Museum's Samuel J. and Ethel LeFrak Theater, in 2D at 11:30 am and 4:30 pm, and in 3D at 10:30 am and 12:30, 1:30, 2:30, and 3:30 pm. Times are subject to change.
To purchase tickets in advance, call 212-769-5200 or visit amnh.org.