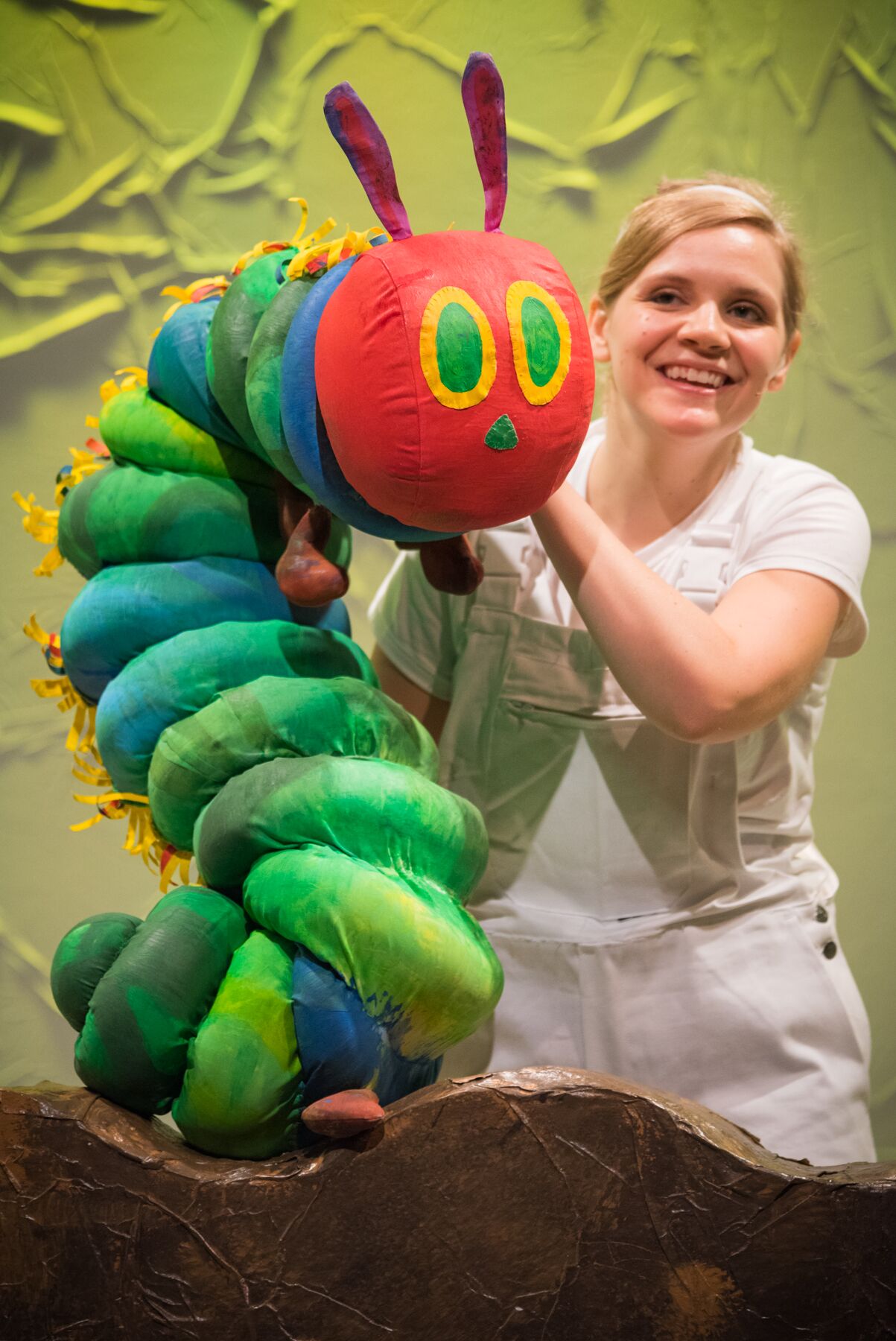 In the past (almost) 10 years since I've been mother I've probably read The Very Hungry Caterpillar by Eric Carle at least 1000 times (give or take). And I  have no qualms about that, especially since that story and the magic of story-time has been such a special moment for both my daughters and myself as we recount the journey of the caterpillar into the beautiful butterfly.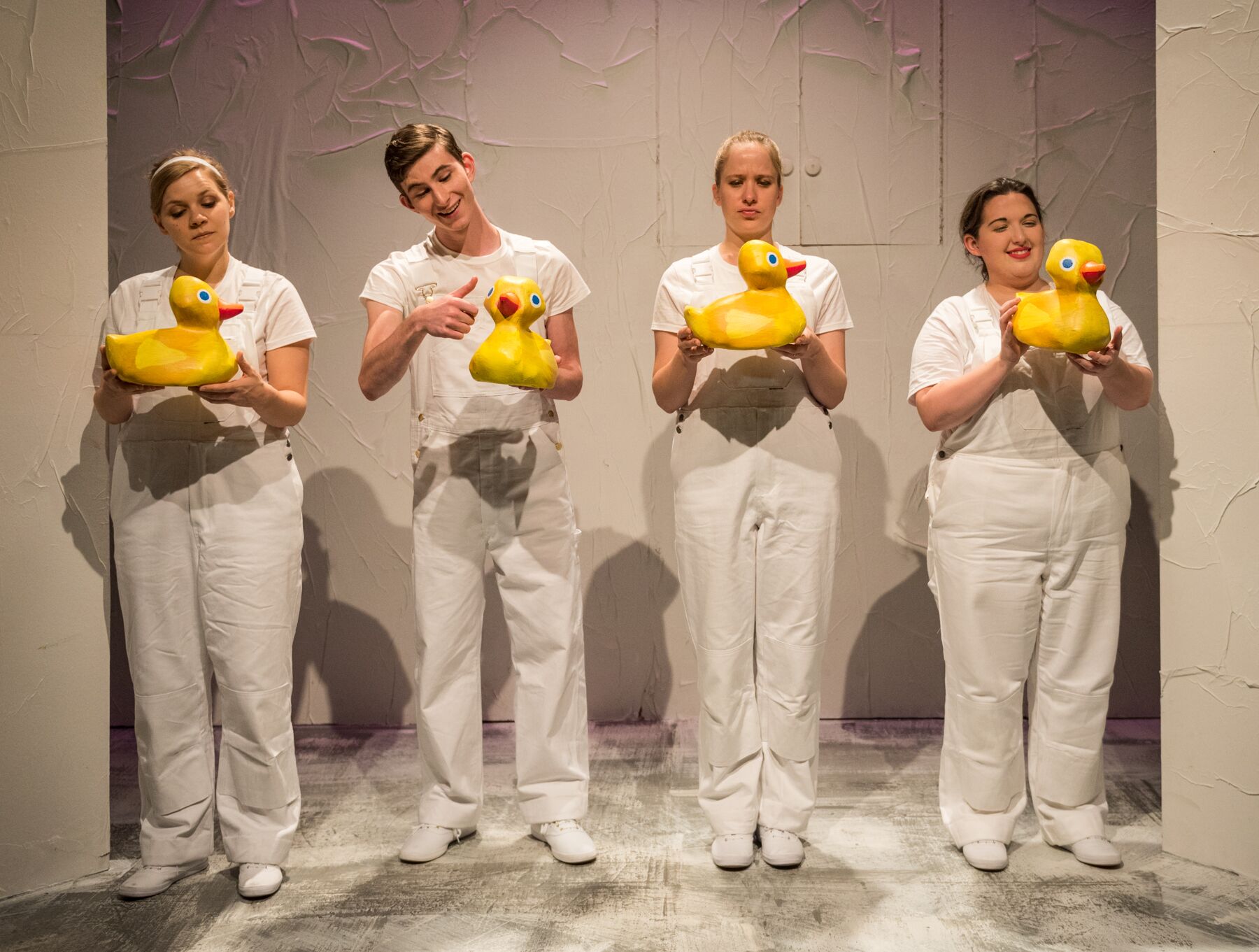 This past weekend the girls and I experienced the story again by watching it come to life in the theatrical adaptation of The Very Hungry Caterpillar Show. We were so excited to view this theatrical recreation that adapts four of Eric Carle's books for the stage such as Brown Bear, Brown Bear (which is also celebrating its 50th Anniversary!) 10 Little Rubber Ducks, The Very Lonely Firefly and, of course, The Very Hungry Caterpillar.
The show doesn't alter or change anything about the books, but retells these classic stories through the use of puppetry weaves through the stage as the actors recount the lines from the books. This includes a collection of colorful, vivid and beautiful puppets that look exactly like characters from the stories that bring these beloved stories to life in a meaningful and mesmerizing way. The girls loved seeing the puppets come on the stage that captured Carle's world so beautifully, both paying tribute to these incredible stories and providing a new way for kids of all ages to enjoy them.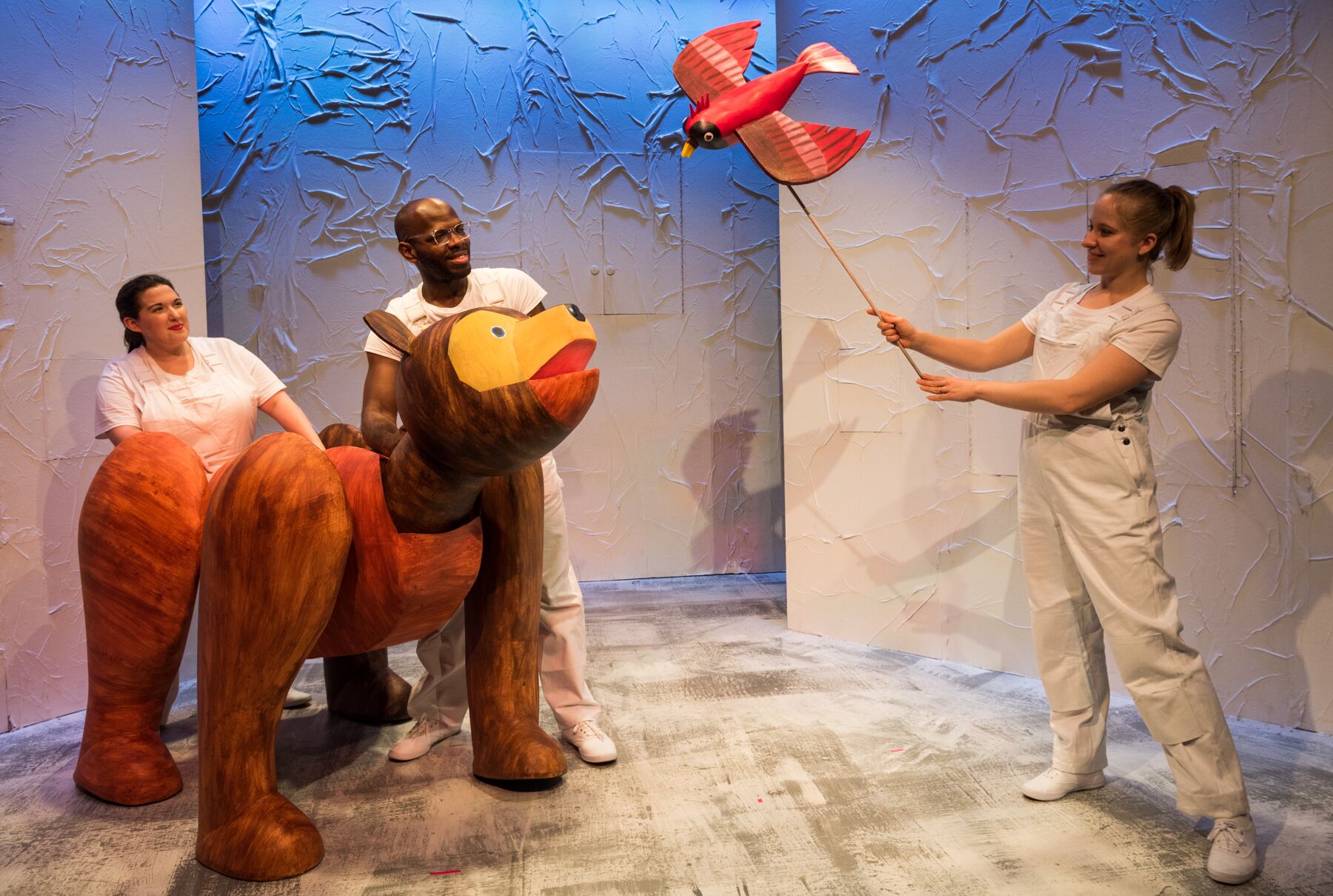 And while my three-year-old was really dazzled by the show, pointing and laughing during the whole experience; my nine-year-old also really enjoyed the show who knew all of the words to the story she has heard since she was born. Clocking in at an hour, the show was the perfect amount of time for a first-time or younger theater goer as they watched the magic of Eric Carle come to life.
The Very 

Hungry

 

Caterpillar

 Show Details:
Begins September 28, 2017 – February 4, 2018
Performance Schedule:
Thursday at 10am; Friday at 10am & 12pm;
Saturday at 10am, 12pm, 2pm & 4pm; Sunday 10pm & 12pm
DR2 is located at 103 East 15 Street
 Running time 60 minutes, no intermission.
Tickets are $49.50* – $69.50* (Premium Seats)/ $89.50* (VIP Experience)
Groups 8+ $32.50* ([email protected]ycaterpillarshow.com)
Can be purchased by visiting Ticketmaster or by calling 1-800-982-2787
*Lap seat are $10 and are required for those under one years old.
School time Performances Available Upon Request
$29 (8-49 students); $25 (50+)
(to arrange dates please email [email protected])
The Very Hungry Caterpillar Show is Autism Friendly
I was provided with tickets for this review. All opnions as always, are our own.